An Inside Look at the E-Sports Club at Fukusho High School!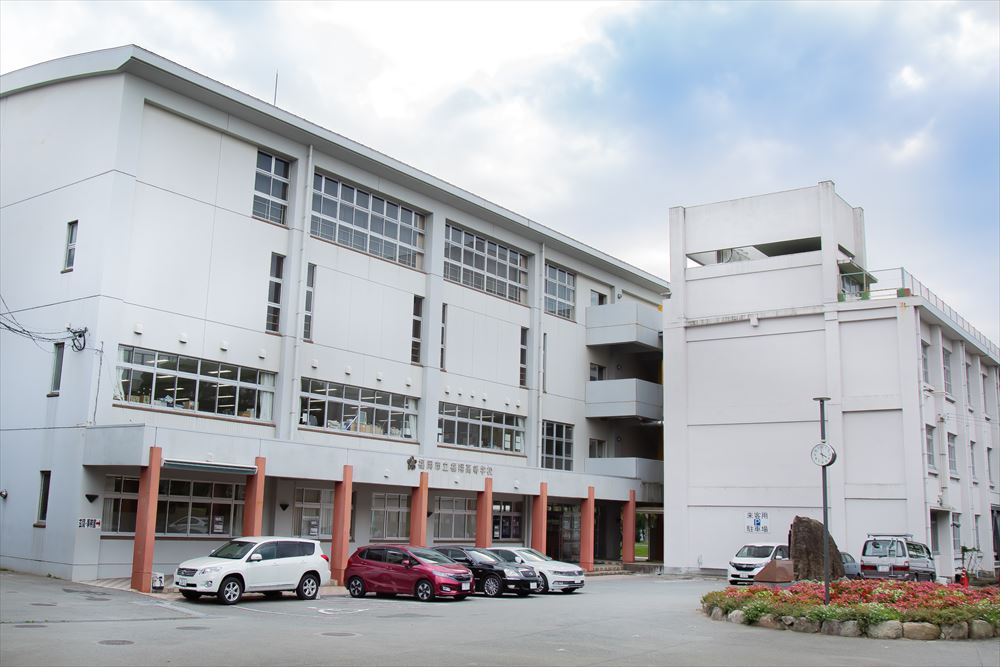 E-sports – an industry which has continued to garner increasing attention over recent years. Short for "electronic sports", e-sports refers to a form of competition sports using computer and video games. E-sports have recently been gaining increasing popularity worldwide and continue to become more and more familiar here in Japan as well. So today we are going to take an inside look at the e-sports club at Fukusho High School located in the Minami Ward of Fukuoka City.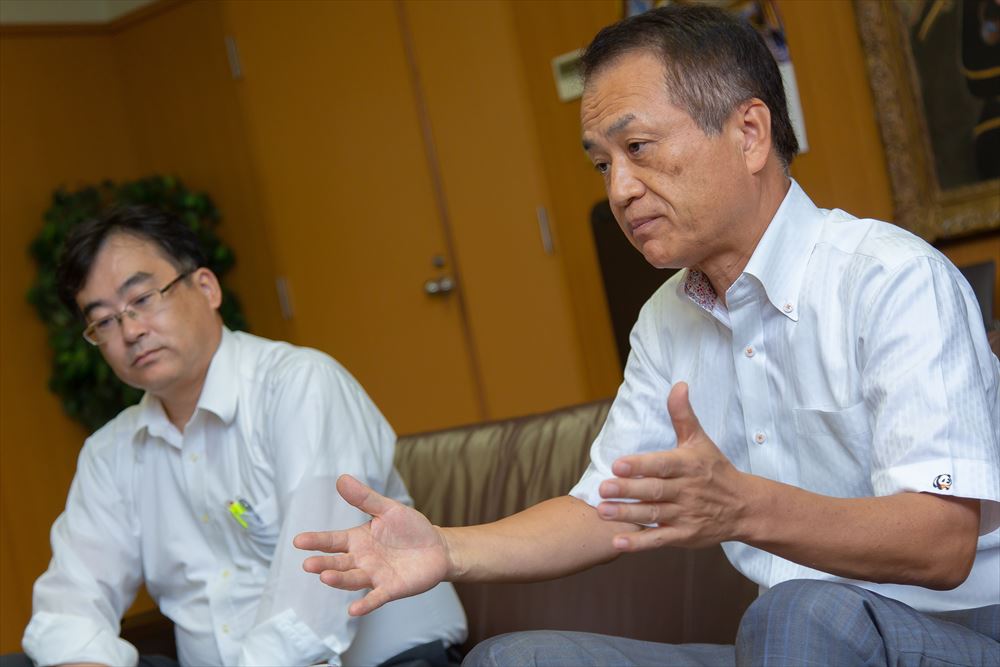 First we spoke to the school principal (pictured right) and head teacher (pictured left).
●Please tell us a little bit about how the e-sports club got started.
I believe that cultivating autonomy is a very important part of education, in particular to prepare students to have the flexibility to adapt to the changing times. The goal is for our students to gain the necessary skills to think for themselves, make decisions and take action independently. And just as I was thinking about what kind of new club activities would foster these skills, I happened to see a segment on TV about e-sports. This was how I learned about e-sports and that the e-sports market is expected to continue to expand alongside advances in technology, so as of December 2018 some of our current computer club members came together to form an e-sports team thus marking the start of our e-sports club activities!
◆The principal's vision
Although e-sports are of course games, I am confident that competitive e-sports events afford students a multitude of learning opportunities such as improving teamwork and communication skills as well as strategic thinking. Another advantage of e-sports is that they are an activity where all kinds of players can work together regardless of gender. We are coaching the e-sports team with the hope that it will have a synergistic effect on educational outcomes, and from the look of things, results have been promising so far.
◆Opposing views among the public
Games are not seen in the best light by the public, so the idea of allowing students to participate in gaming at school is of course met with some degree of opposition. However, we see e-sports as an opportunity to develop connections between the skills developed through games and education itself, as well as an opportunity to teach students about the dangers of internet addiction and educate them about computer ethics. I think it is important not to force adult values on students, instead fostering the natural development of such values through participation in club activities.
Through our conversation with the principal and head teacher it became clear that the decision to start an e-sports club was motivated by both a passion for education and an almost paternal desire to see students grow as much as possible during their three years at the high school and come out prepared to face the world ahead of them.
Next we visited the computer club to witness the e-sports team in action!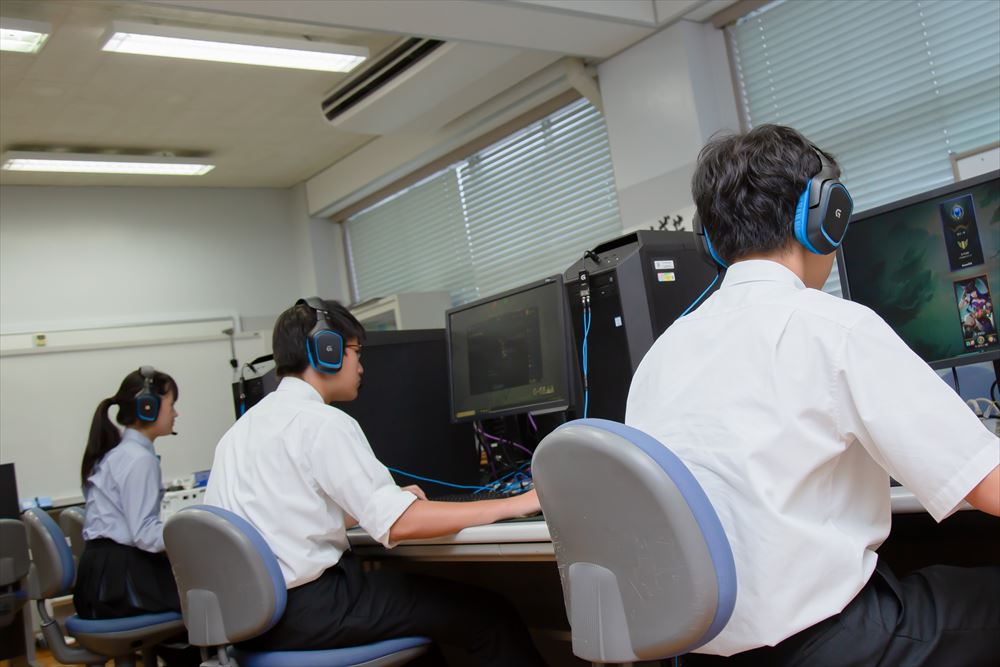 Prior to incorporating e-sports into the club's activities, activities included typing, Excel, studying for information processing and other national exams, as well as learning skills such as programming. Now that e-sports have been added to the club's list of activities, the students are now working hard to prepare for e-sports competitions as well. The club is already consecutive two-time champion of the information processing competition held in Fukuoka Prefecture and currently have their sights set on advancing to the national level.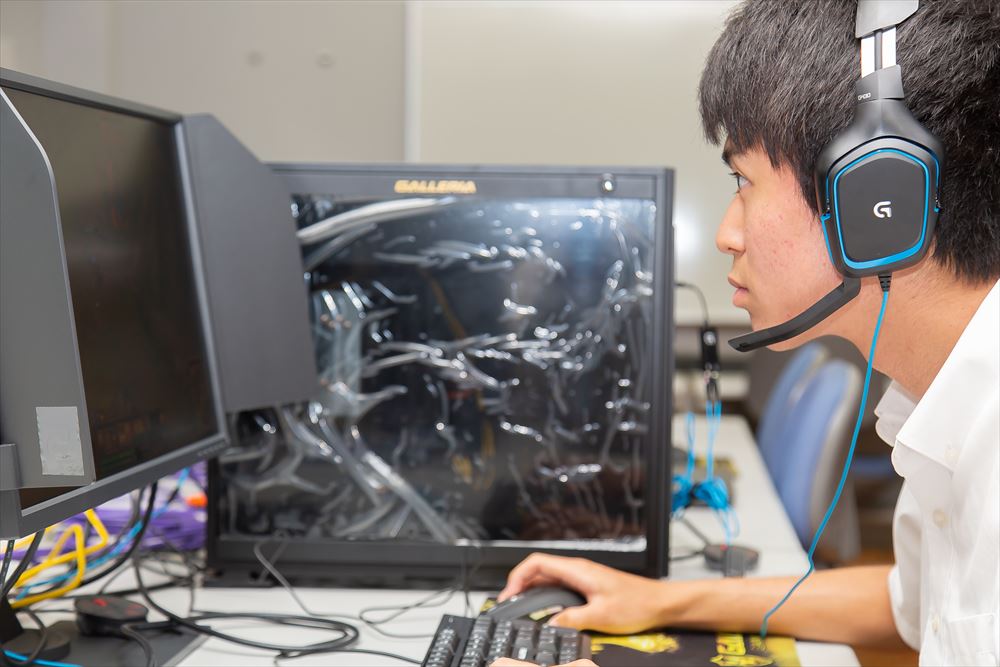 Next we spoke to the second-year student who recently became the leader of the club.
●Tell me what it is you like about e-sports.
I really like that we can have fun working together as a team and that we now have more to talk about as a club because we now have a common topic of conversation and are working toward the same goals.
●What kinds of games do you typically play?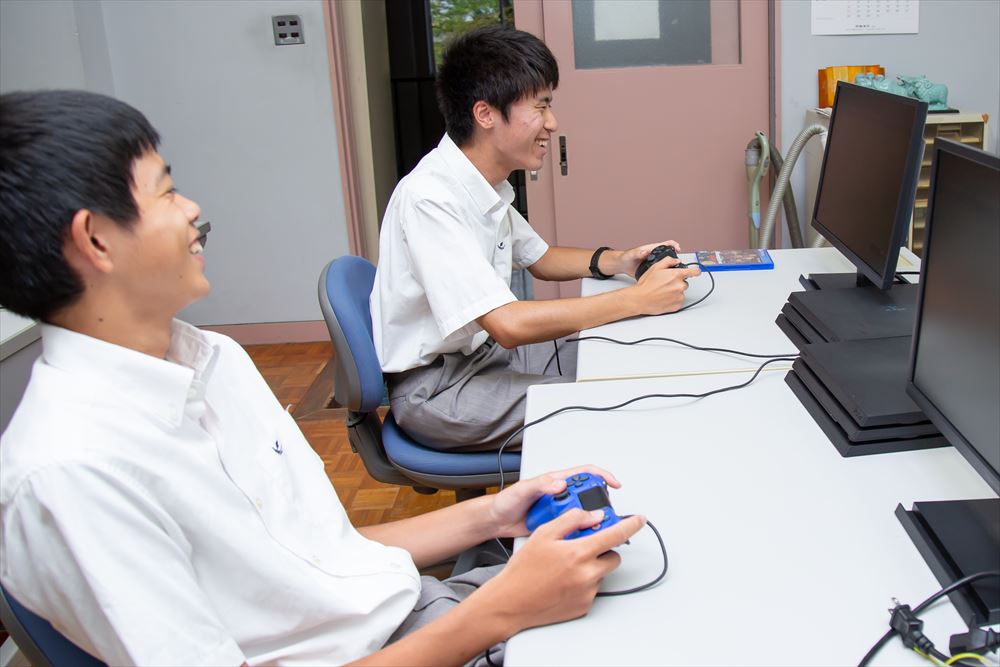 League of Legends and eFootball Winning Eleven 2020 are the two games we play the most. The e-sports team was only formed less than a year ago, but we are already working really hard and participating in national competitions.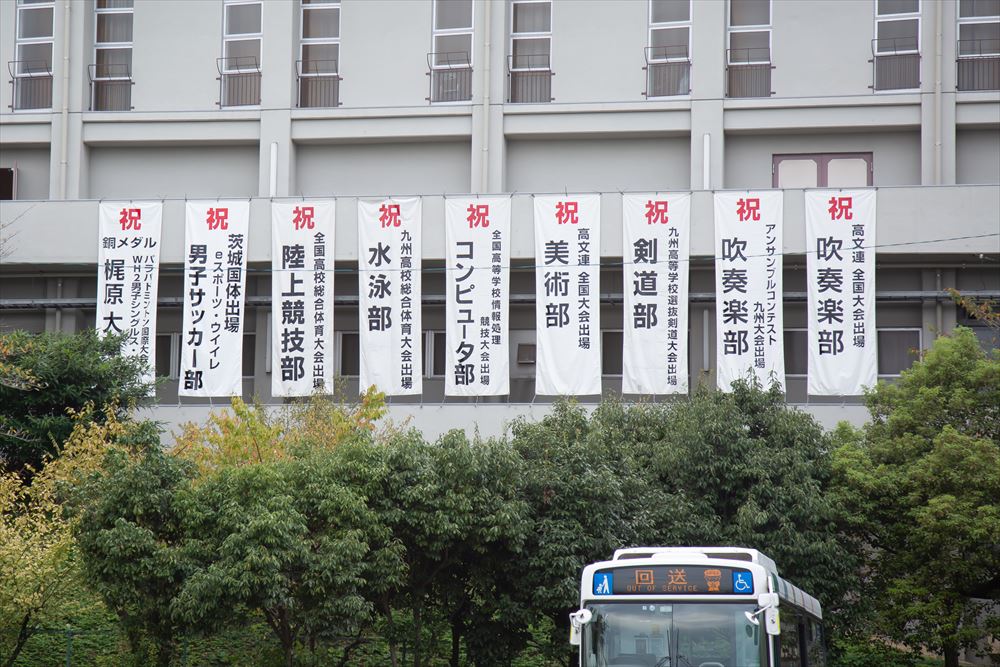 ●Tell me about your goals for the future.
Well to begin with, I would like to bring home two wins at the national level.
We were very impressed by the club leader's devotion to gaming, at times appearing rather serious while at others just your typical bright-faced, smiling teenage high school student. We will no doubt continue to hear more and more about the growing field of e-sports for years to come!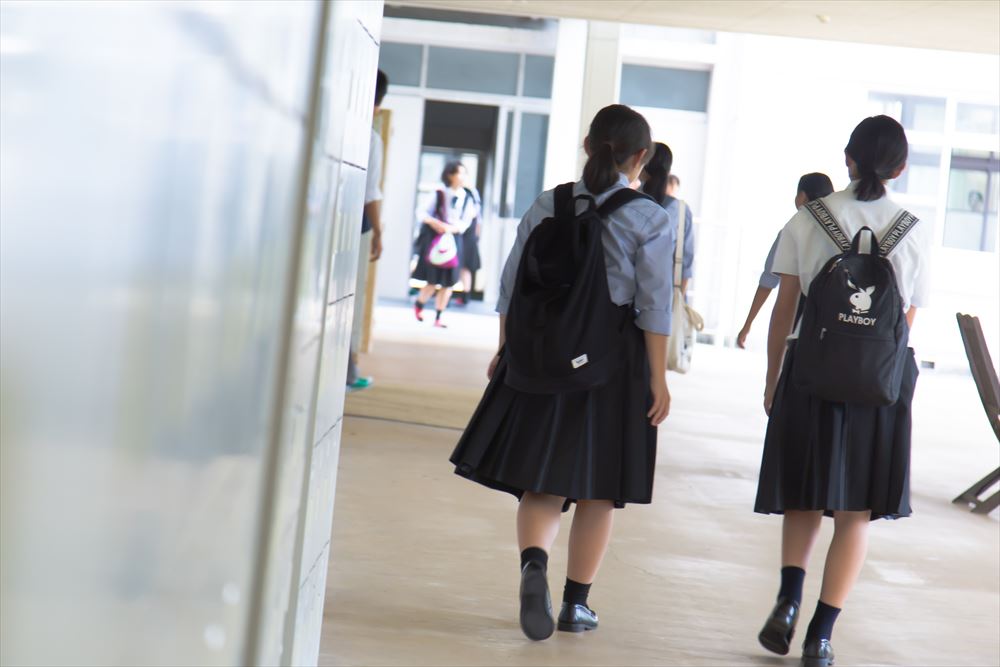 Today we were given the opportunity to visit Fukusho High School and get an up close look at the different students as they went about their daily lives, taking after-school classes, chatting with friends on the way home from school, and putting their heart and soul into after-school club activities. Seeing the students working so hard at both their studies and extracurricular activities really reminded us of the wonder of youth. We want to wish these bright-faced young people nothing but the brightest and best of futures.