Come together to the Sound of Live Music with Itoshima's Station Piano
Have you ever heard of such a thing as a "station piano"? Just as its name implies, a "station piano" is a piano found inside a train station which is free for all to play whatever songs they'd like, whenever they'd like. 
Station pianos have gradually been gaining momentum in recent years thanks to the popularity of television programs featuring footage of everyday people enjoying these public pianos as well as "I tried playing the piano" YouTube videos.
There are supposedly some 46 such public pianos currently located throughout the Kyushu region alone! (Including street pianos)
Itoshima City's Station Piano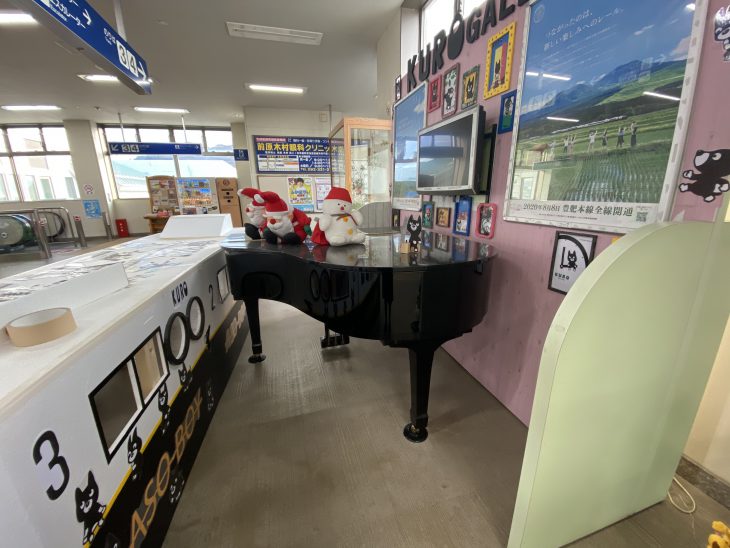 So about two months ago I had an errand to run in Itoshima, so I took the train and got off at Chikuzen-Maebaru Station. When I arrived at the station, I noticed the sound of a piano playing a familiar tune…it was the Sazae-san theme song!
I followed the sound until I saw a beautiful grand piano right before my eyes. There was a man playing the piano and a woman standing beside him.
I approached them to ask them what they were doing and they told me that they were having a piano lesson on the station piano (the lessons are not currently being held on a fixed schedule). 
I see…a piano lesson on the station piano! I had never heard of such a thing, so I decided to return at a later date to learn more.
Itoshima Street Corner Concert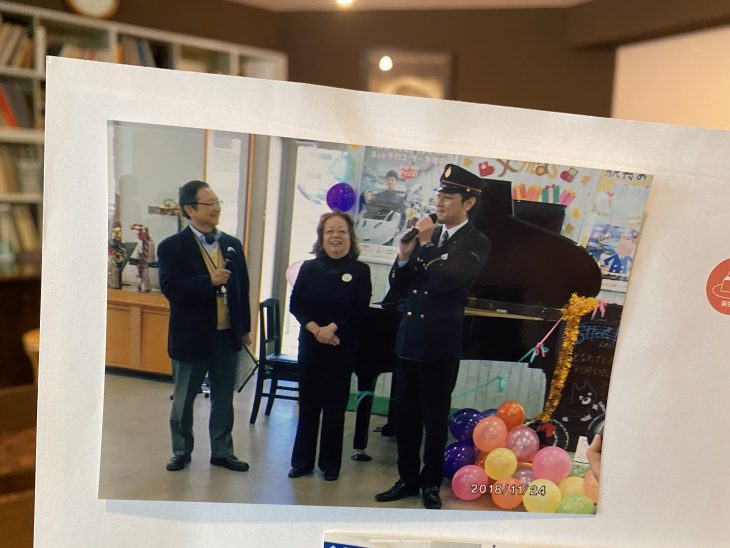 It turns out that the pioneer that brought the station piano to Itoshima is Itoshima Street Corner Concert organizer and Itoshima piano instructor Yoko Murata.
While the exact origins of the street piano are not clear, there are records of a public piano open to the public back in California in the year 1995 and the concept has gradually become increasingly widespread ever since, gaining greater recognition even here in Japan. (Interestingly, it is said that the very first street piano in Japan was found in a Kagoshima shopping district!)
When Ms. Murata heard the story she was determined to bring the public piano to Itoshima as well, and thus the story of the Itoshima station piano was born.
So after consulting with the station master and receiving approval from JR Kyushu, the Itoshima station piano found its new home as of November 24, 2018.
The Meaning behind the Station Piano
Ms. Murata explains that the station piano is intended to create a space where people can experience the sound of live music and live piano.
The aim is to create a place where those who never had the chance to play the piano or hear the sound of the piano in person, for example, as well as those not so interested in music can experience the piano on their way home, or for just a brief moment during their daily commute, or while waiting to meet someone at the station.
The idea behind the station piano was to create a place for all to enjoy playing the piano at any time.
And thus the station piano was born out of this vision of a place where all people from all walks of life can come together to experience music.  
Station Piano Lessons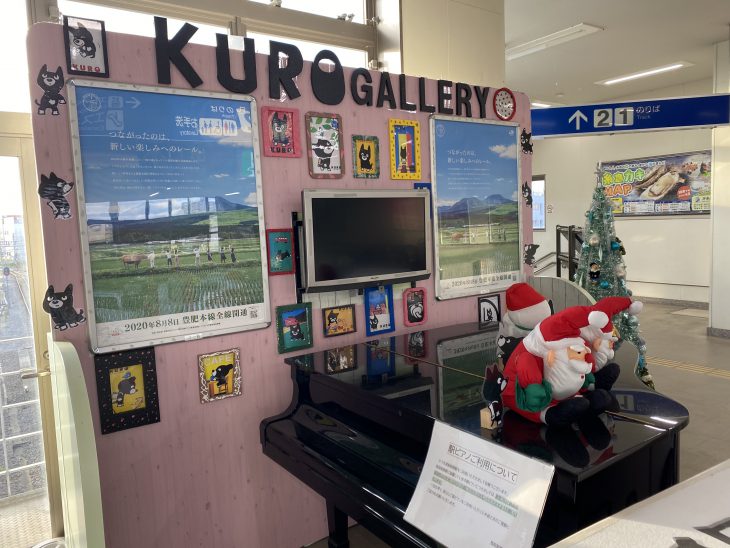 You can even take piano lessons!
(*Normally held every other week, these lessons are currently not held on a fixed schedule at the moment due to Covid-19.)
Lessons are taught by a local Itoshima city pianist and piano instructor who has taken many students who had been wanting to learn to play the piano under her wing…including the station master himself!
The lessons are open to all, even those who have never once played or even touched a piano before. If there is a specific song you'd like to play, just bring the sheet music along with you to the station. (If you're interested in taking lessons, please first call or email the contact person provided below.)
Want to play the piano?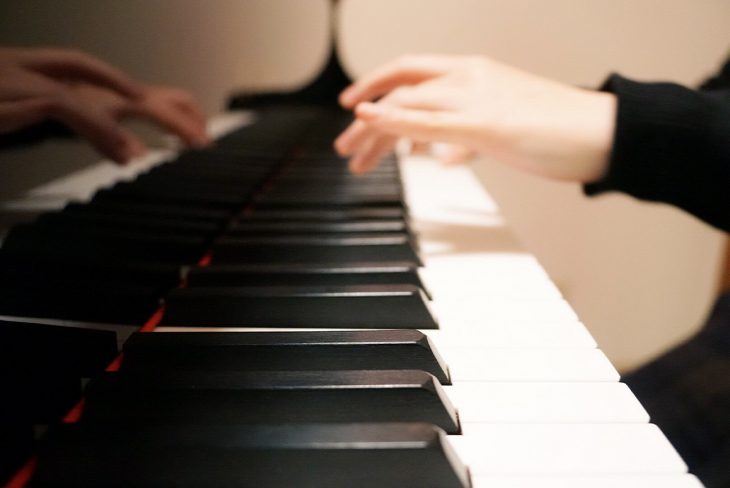 Itoshima is a city rich in culture, home to many artists and writers, and the station piano is just one way in which to promote the revitalization of the city, says Ms. Murata.
Ms. Murata believes the station piano is an important part of bringing the piano closer to the everyday lives of ordinary people who wouldn't normally have the opportunity to experience piano concerts or lessons, to those who would otherwise see the piano as something from a distant world, creating a community where people can immerse themselves in the sound of music in their everyday lives. She likewise dreams of one day bringing pianos to each and every station on the Chikuhi Line, creating a sort of "musical railroad".
So if you're suddenly feeling like you'd like to try playing the piano for yourself, be sure to visit Chikuzen-Maebaru Station. It is open for all to play free of charge – just ask a station attendant and have at it! 
The station piano is a piano for all. It might just be the most accessible way to try out the piano for yourself!
Information
Organized by
Local civic association "Itoshima Street Corner Concert"
Contact person
Yoko Murata
Contact details
090-8356-6651
chopin.yohko15@gmail.com
Piano location
JR Chikuzen-Maebaru Station 
092-322-2521