Easy access – In 3 steps from the Airport to Hakata Station
One big plus point of Fukuoka is that the airport is close to the city center.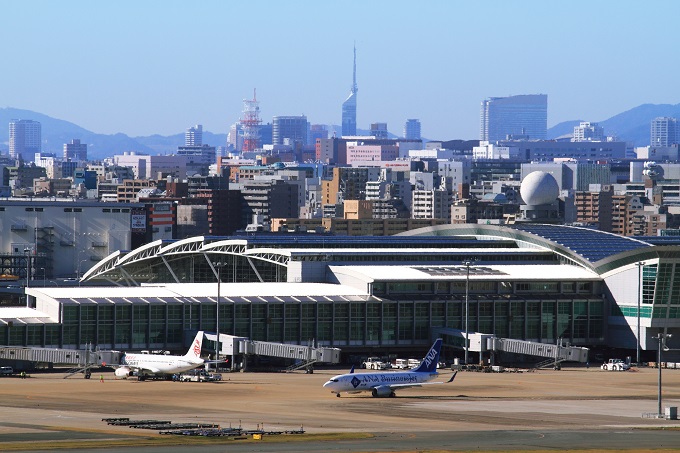 The Airport Subway Station is in front of the domestic terminal. Going by subway to Hakata Station just takes 5 minutes. To Tenjin, the city center of Fukuoka, just 11 minutes. This level of convenience is something you won't find somewhere else. Neither in Japan nor worldwide. We want to show you how easy it is, to go from the airport to the city center.
Step 1 From the International Terminal to the Airport Subway Station
It's really easy to go to the Subway Station.
Step 2 Buy a ticket
The next step is to buy a ticket for the subway.
The ticket machine can display everything in English, Chinese and Korean. So no need to worry if you don't understand Japanese.
Step 3 Get on the train
Finally we can get on the train.
From the airport to Hakata Station in only 5 minutes. No, its not a dream, that is Fukuoka. One more thing. When you use public transportation in Japan, be aware of manners. In the step 3 video we explain you the most important ones.
Fukuoka Airport International Terminal Building
For information about the way to the Airport Subway Station, check out the Homepage of the Airport here.
For general information about the subway system have a look at the Fukuoka City Transportation Homepage here.