A Special Shamisen Lesson from the Genius Shamisen Player, Sho Asano, to Bikas from Nepal.
A Special Shamisen Lesson from the Genius Shamisen Player, Sho Asano, to Bikas from Nepal.
This time our Nepalese presenter, Bikas, is going to try to play the Japanese trational instrument called the "Shamisen" (三味線) for the first time. Today, we are going to the Nougaku Theater (能楽堂) in the Oohori Park, which is well known for its "Noh" music drama and "Kyougen" comic theater. However, it is also used to hold Classic and Jazz concerts, as well as all kind of theatricl performances. First, we will observe the professional Tsugaru Shamisen (there are many variants of this instrument) player, Mr Sho Asano (浅野祥), perform a live shamisen performance for us.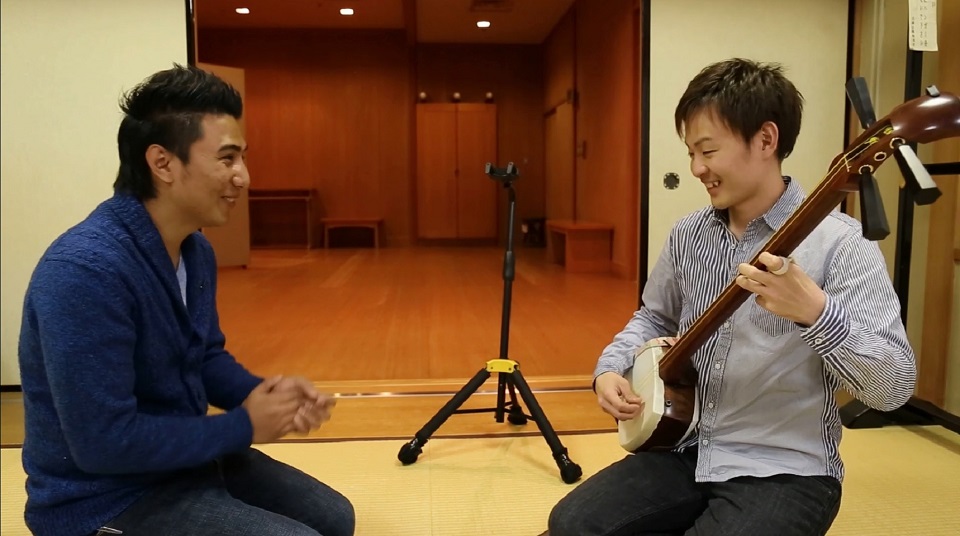 At the back stage, Mr Asano kindly explains to us in details about the instrument called Shamisen. Our presenter, Bikas was overflowing with interest as he gets to be in close proximity with a real shamisen. Mr. Asano even played an shamisen improvised version of Nepal's folk song, "Chamba", for us; Bikas who was reminded of his hometown couldn't help but sing along.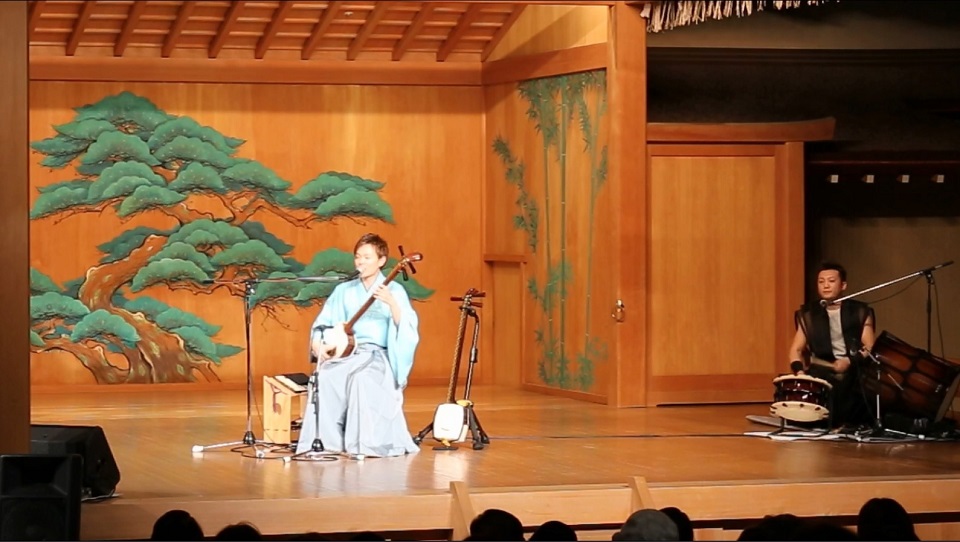 We also get to watch an actual live performance as well♪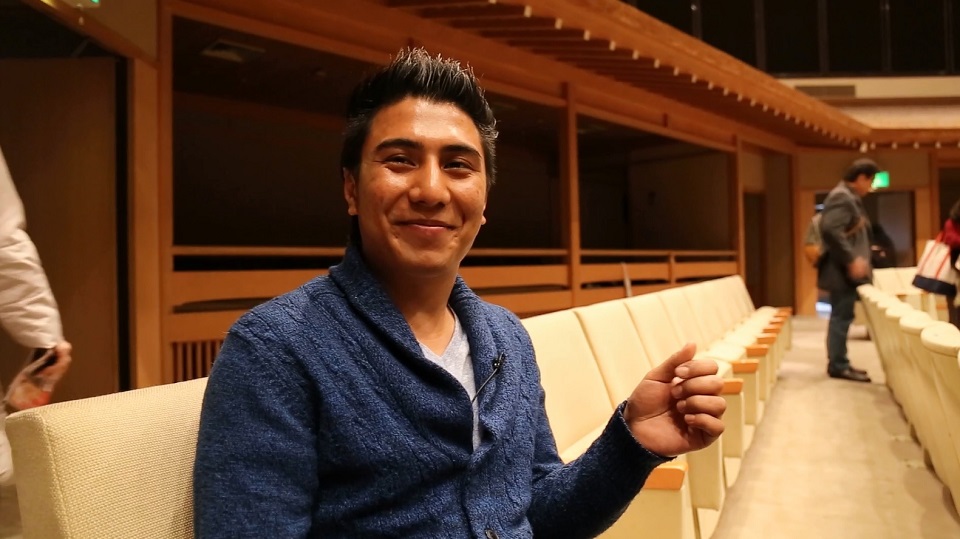 Bikas: "This is the best!".
It seems like the elegant sound of Mr Asano's shamisen has left a deep impression on our Bikas. After learning about the instrument and getting a first hand experience of it's charm, "I want to try it too!", our Bikas declares. Later, he received a special shamisen lesson from Mr Asano, answering his wish.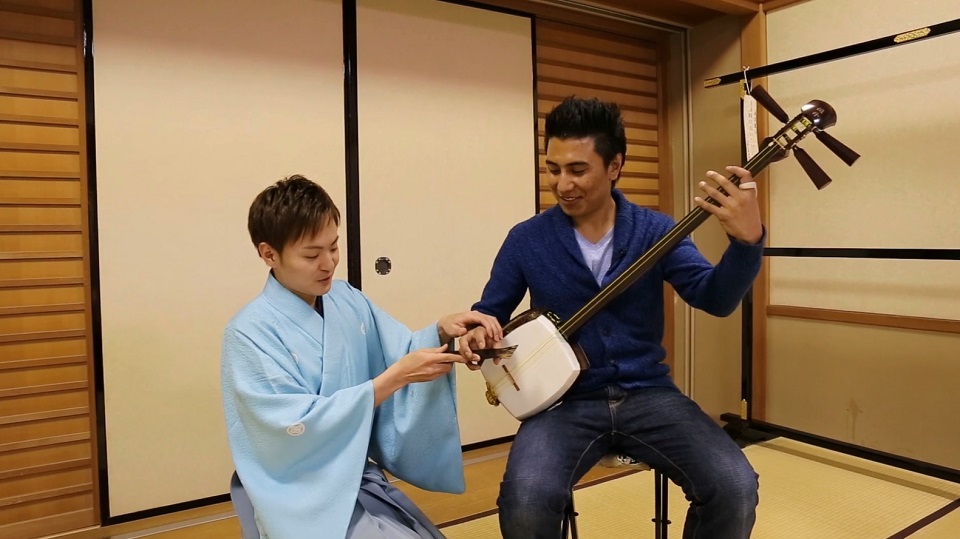 After struggling with how to hold the shamisen, how hard he should pluck the string, and many other intricacies about the shamisen, through Mr Asano's lesson Bikas starts to be able to play the shamisen. Finally, he was taught to play the Japanese traditional song "Sakura Sakura" and played it very well.
Not only Mr Asano is a gifted shamisen player, but he also has debuted as an "enka singer" earlier this year. His new song "Chuji ga naite iru" (忠治が泣いている)" is now on sale since January 6th, 2016 and loved by the people all over Japan.
So don't forget to come and experience the charm of shamisen too♪