Mutsugoro Manju – Your local love and peace gourmet
What is Mutsugoro Manju?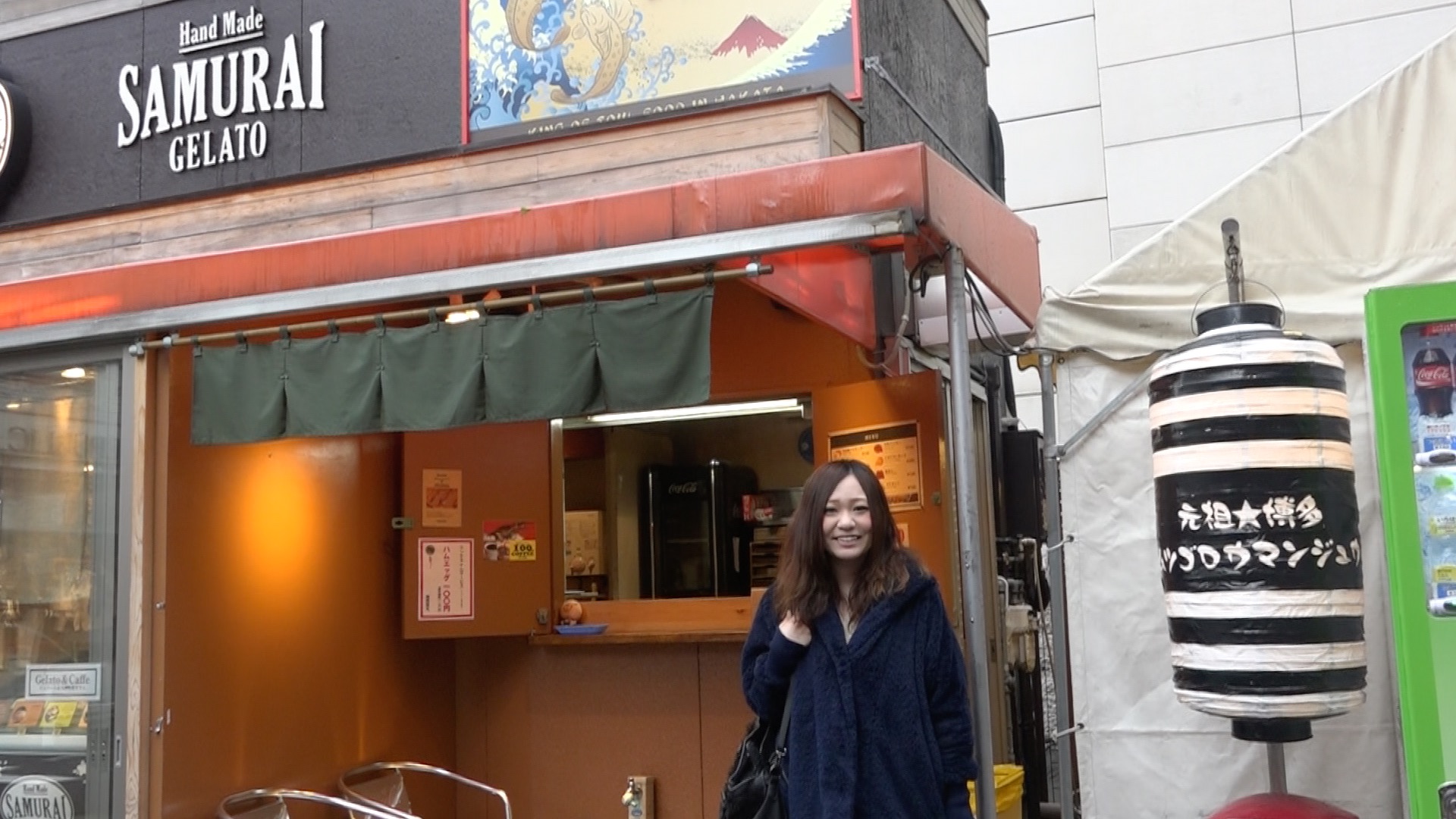 Do you know the specialty Mutsugoro Manju? The shape looks a bit like Taiyaki but in fact it's a completely different type of food. Compared to Taiyaki, Mutsugoro Manju has a softer skin and more sorts of flavor.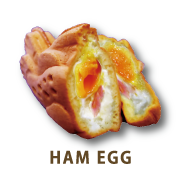 Especially popular is the Ham Egg Manju (130Yen). Eggs, Bacon and Mayonnaise creates an unbelievable flavor you can't resist. This time we ordered one of those plus Custard Crème. Our presenter Chien Chien was the lucky girl to order and taste this delicious masterpiece of food.
Other flavors are for example

Beginning from the left, Italian Cheese (200Yen), Hamburger (150Yen), Mentai Potato (180Yen) Curry (150Yen) are available for those who like it hearty. If you prefer sweets, don't worry Chocolate, Beans and sweet potato flavor is available too. To find your favorite test, I recommend to try all.
The meaning about 2 Mutsugoros
Mutsugoro Manju has one more thing in common with Taiyaki. Both of them come in pairs of two. As the theme for Mutsugoro Manju is Love and Peace you may understand now why they come in pairs.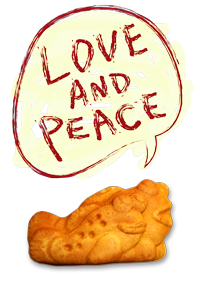 Ganso Hakata 656 Mutsugoro Manju Tenjin
As of August 22nd 2015