【Support】Yakiniku Ryuen Nishinakasu: Enjoy our original sub-zero aged and Kobe beef
Yakiniku Ryuen was established in 1987 and soon became a leading yakiniku restaurant in the Kitakyushu neighborhood of Kokura. The very same Ryuen opened its second location in the Nishinakasu neighborhood which celebrated its 4th anniversary in June 2020. Great for special occasions, for entertaining that special client, for the perfect date, or any other variety of situations. We are currently offering not only takeout, but also the sale of our beef via our online shop, so you can enjoy the fantastic taste of our beef at home as well. We hope you will enjoy our top-notch beef whether at home or at our restaurant.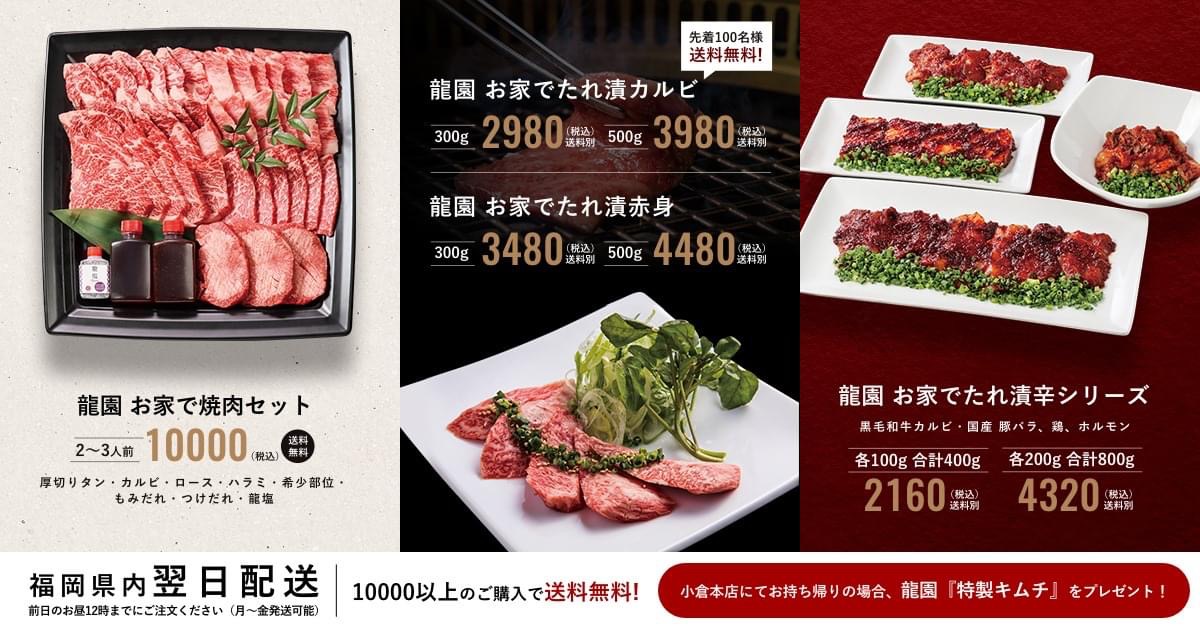 Yakiniku Ryuen Nishinakasu
【News】

FEEL FUKUOKA JAPAN has launched a new project in support of local governments, businesses and communities. FFJ has created an online space for announcements related to online events, coronavirus related news, takeout information, and more during the current outbreak. We would be happy to publish your information on our website free of charge, so please do not hesitate to contact us if you would like to use this service!