Saga City – Neighbor to Fukuoka and yet so different in a charming way
Saga(佐賀市) is the capital city of Saga Prefecture, located on the island of Kyushu, Japan. The city neighbors the Fukuoka City in Fukuoka Prefecture and is well known for its advanced techniques in growing rice and oranges, as well as for its dairy farming and cattle raising. Feel Fukuoka reporter Javier visited Saga for the first time and was overwhelmed by its beauty.
The access to Saga City is really convenient. It can be reached by train from Hakata Station in 45 minutes.
Tideland tour through Ariake Sea "East Yoka Tideland "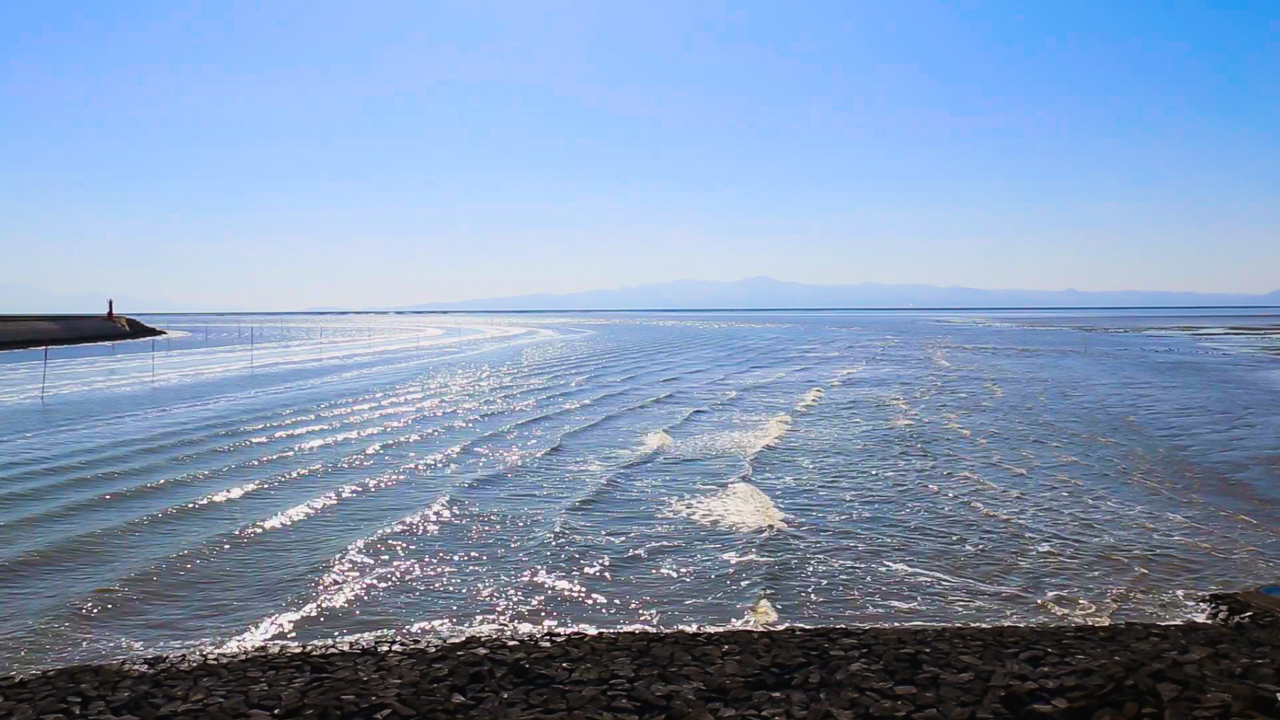 Saga City is located in the southeast of Saga Prefecture. The northern half of the city contains the Sefuri Mountains, and it borders the Ariake Sea to the south and Fukuoka Prefecture to the southeast and north. The Ariake Sea features the largest dry beach in Japan. Its deepest point is only about 50 m deep, and extreme tides exceed 4 m. It is used for aquaculture, with nori (seaweed) being a major product. Various species of fauna, including mudskippers, pen shells, and fiddler crabs, live in the Ariake Sea.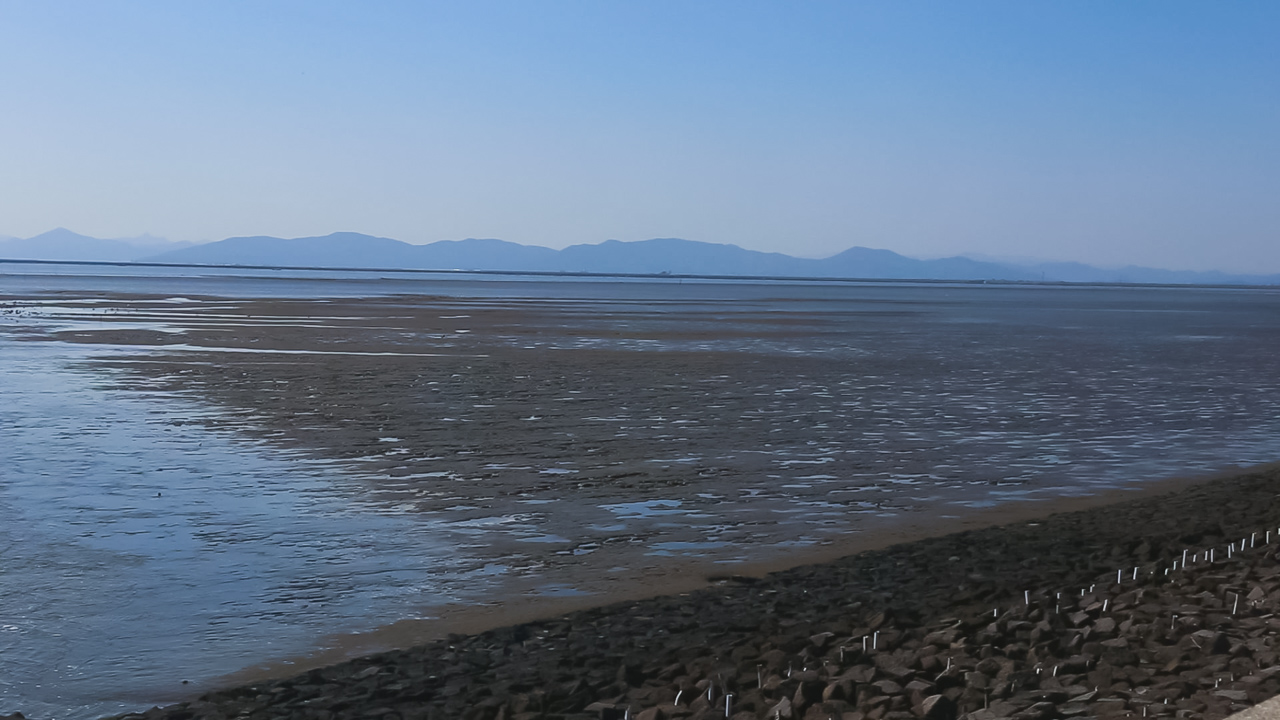 Seaweed is harvested at low tide, before dawn after it photosynthesizes during the daytime and accumulates nutrition. By doing so, you will get a product that melts in the mouth.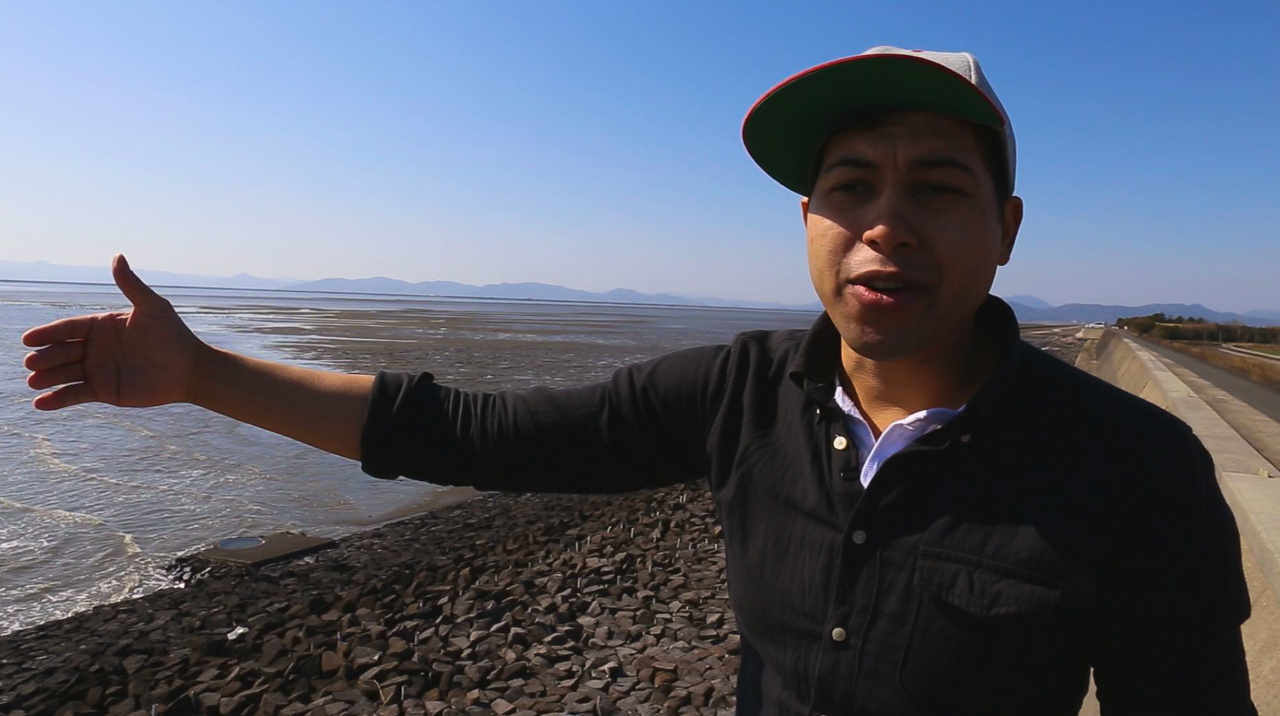 Reporter Javier, who saw the tidelands for the first time in his life, was deeply impressed. "I`ve never seen such an amazing view," he said.
Looking at one side of the wide tideland for a short time.
The Yoka Tideland Park(干潟よか公園), offers a spectacular view of Suaeda Japonica, a plant known as seepweeds and sea-blites from the end of October to the end of November. The red colored plants will spread as far as you can see. They are also called "autumn leaves of the sea"
Suaeda Japonica at Yoka Tideland Park
Yoka Tideland Park
Delicious secrets of Saga ① "Seaweed tour at the fishing ground "
Ariake Sea in Saga Prefecture produces the nation's largest quantity of the seaweed.
Nori (海苔) is the Japanese name for edible seaweed. Finished products are made by a shredding and rack-drying process that resembles papermaking. Nori is commonly used as a wrap for sushi and onigiri. It is also a garnish or flavoring in noodle preparations and soups.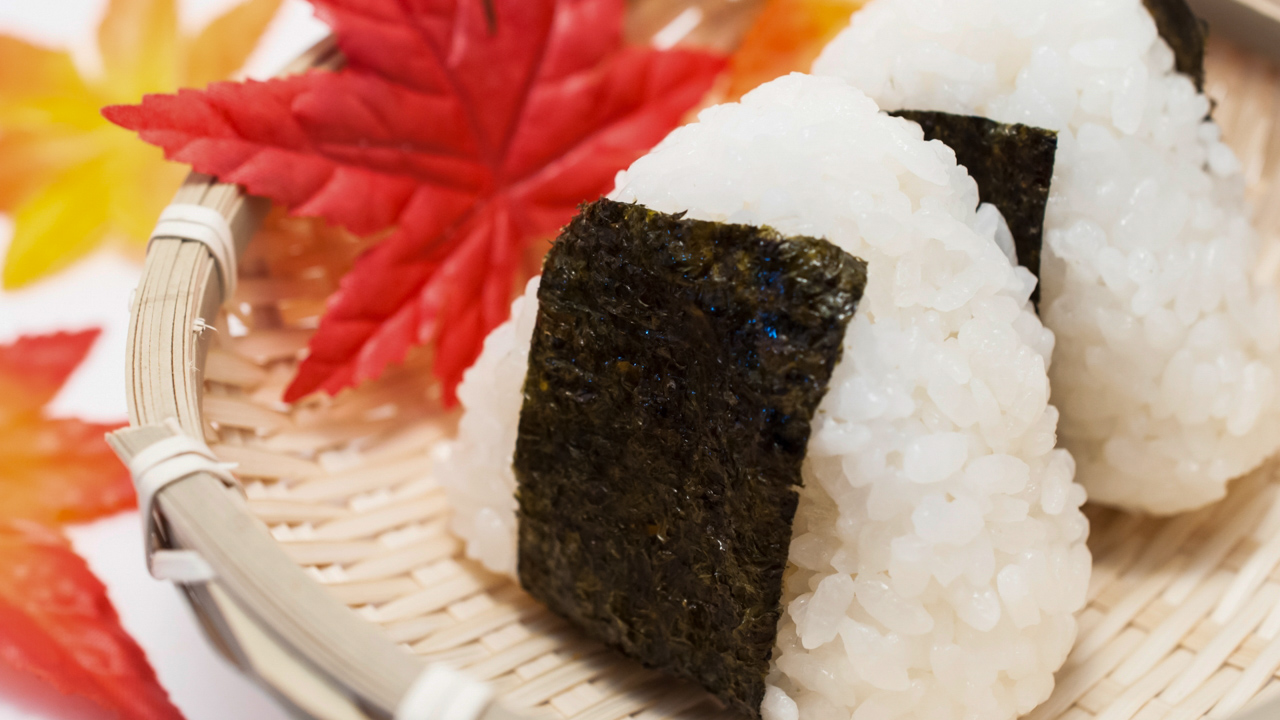 Onigiri rolled in seaweed
We were able to observe seaweed production and processing from scratch.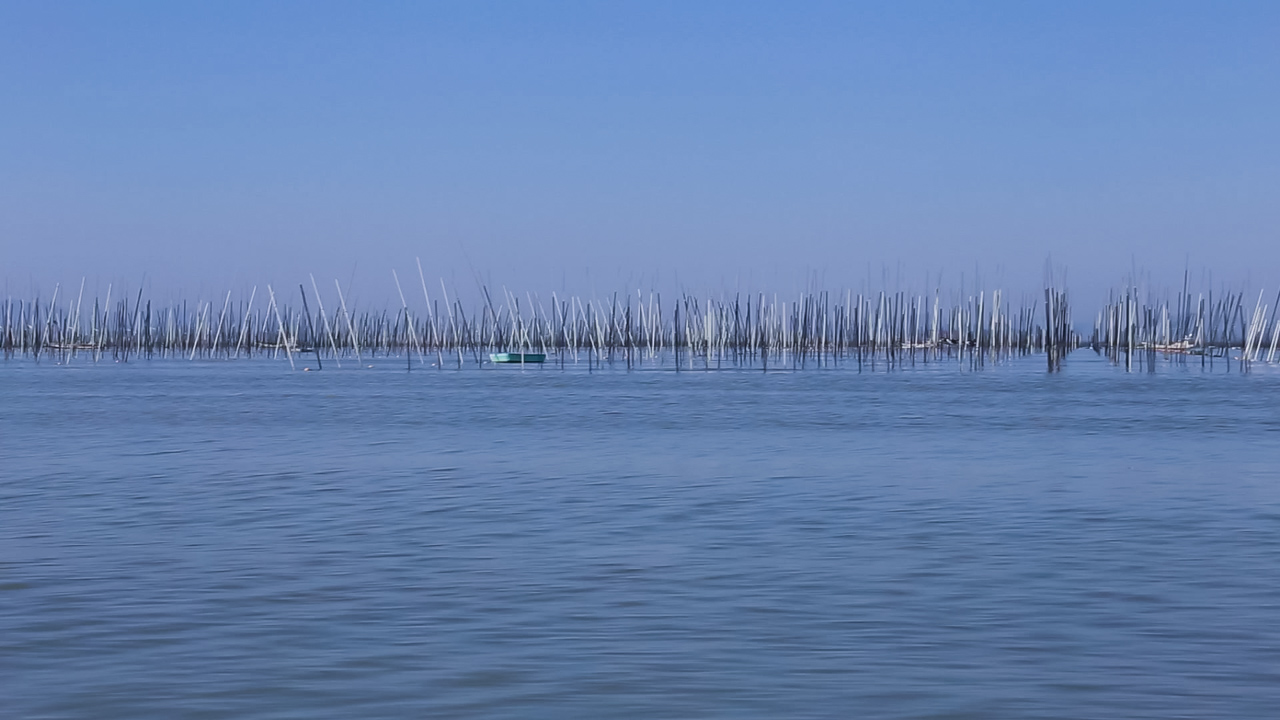 20 min after leaving the harbor by boat, you could see numerous thin poles sticking out of the calm surface of the sea.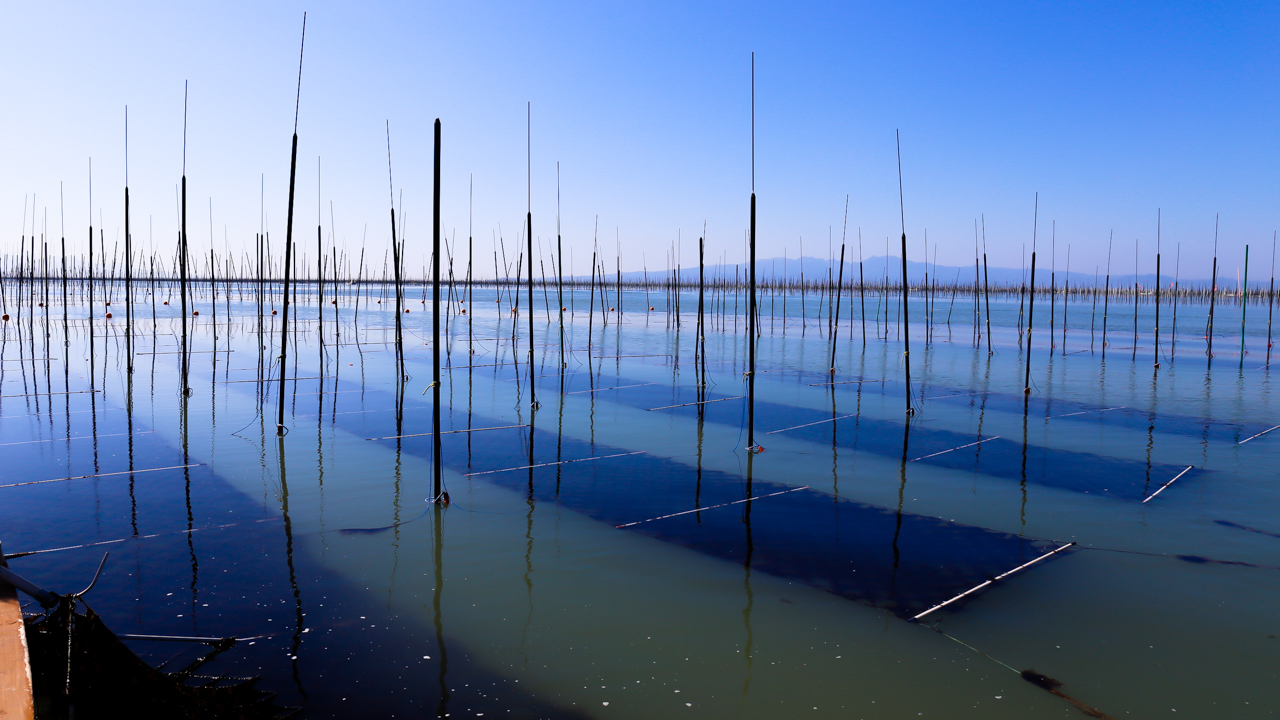 The poles supported nori cultivation nets.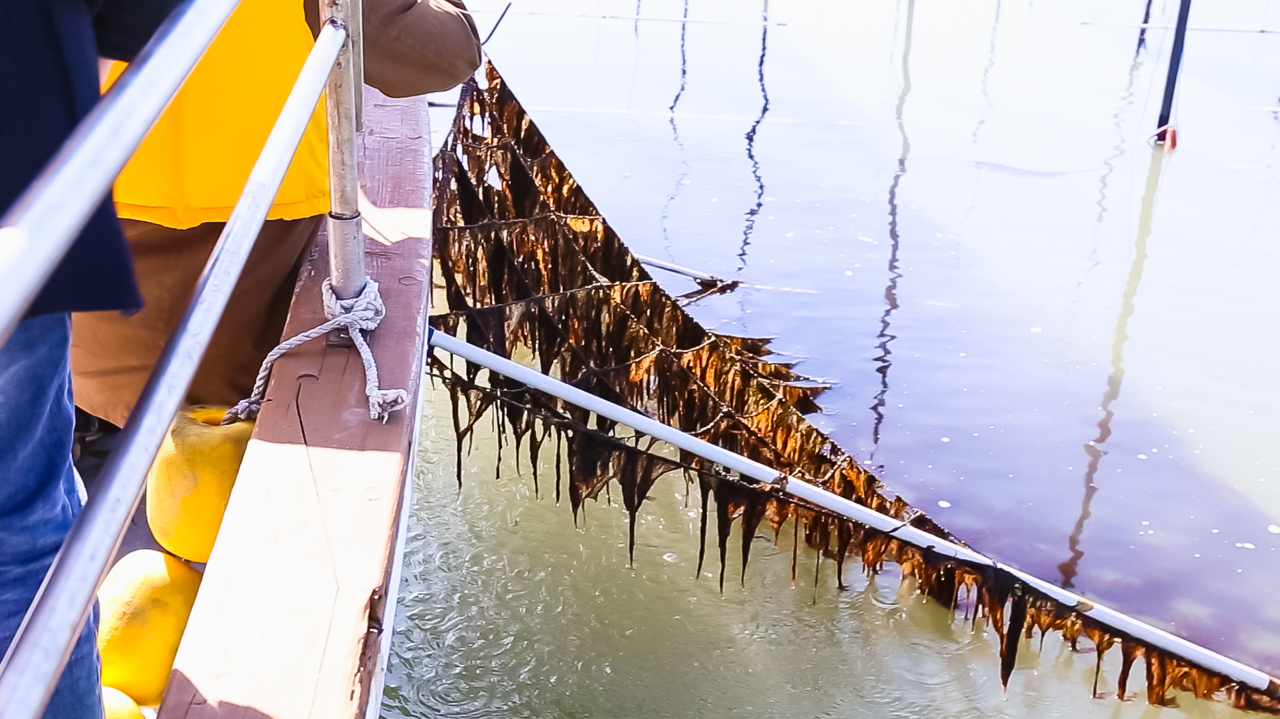 A pair of workers aboard a small boat picked nori leaves while machines pulled in the nets. You could see black, bushy nori leaves through a net. These would be made into the black, paper-thin sheets of nori familiar to diners everywhere.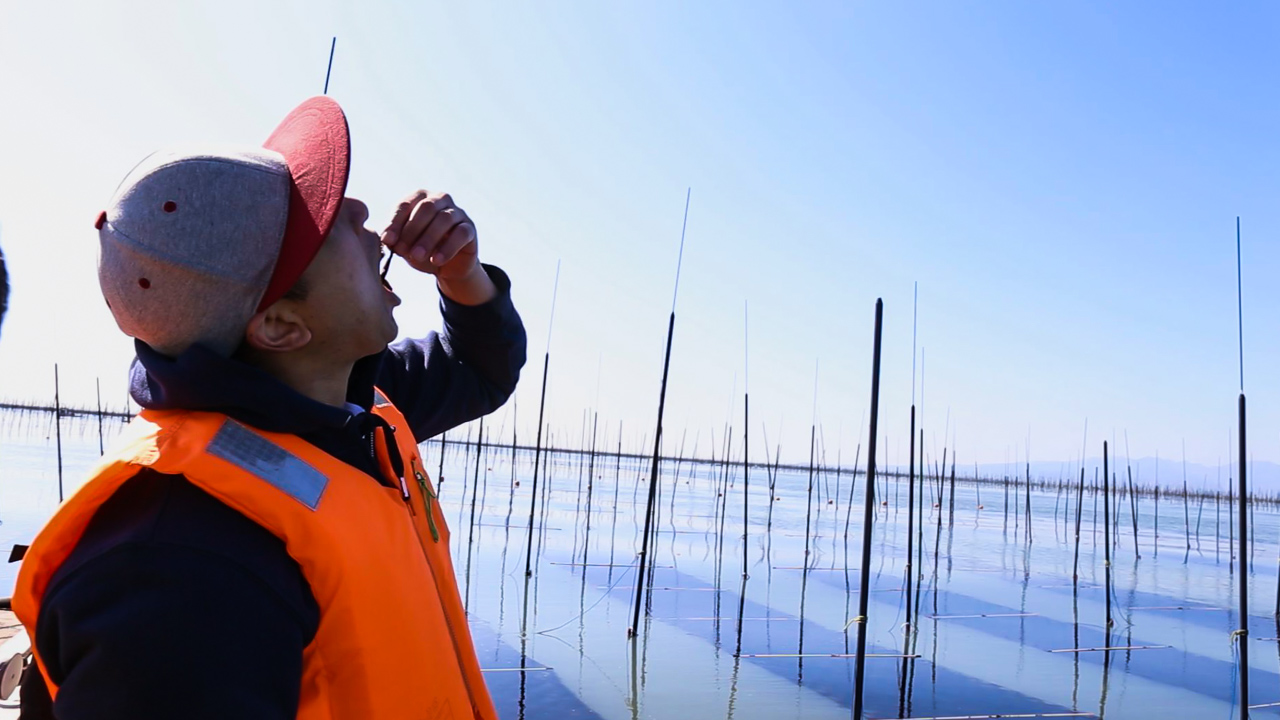 How does raw seaweed taste like? Let`s have a try.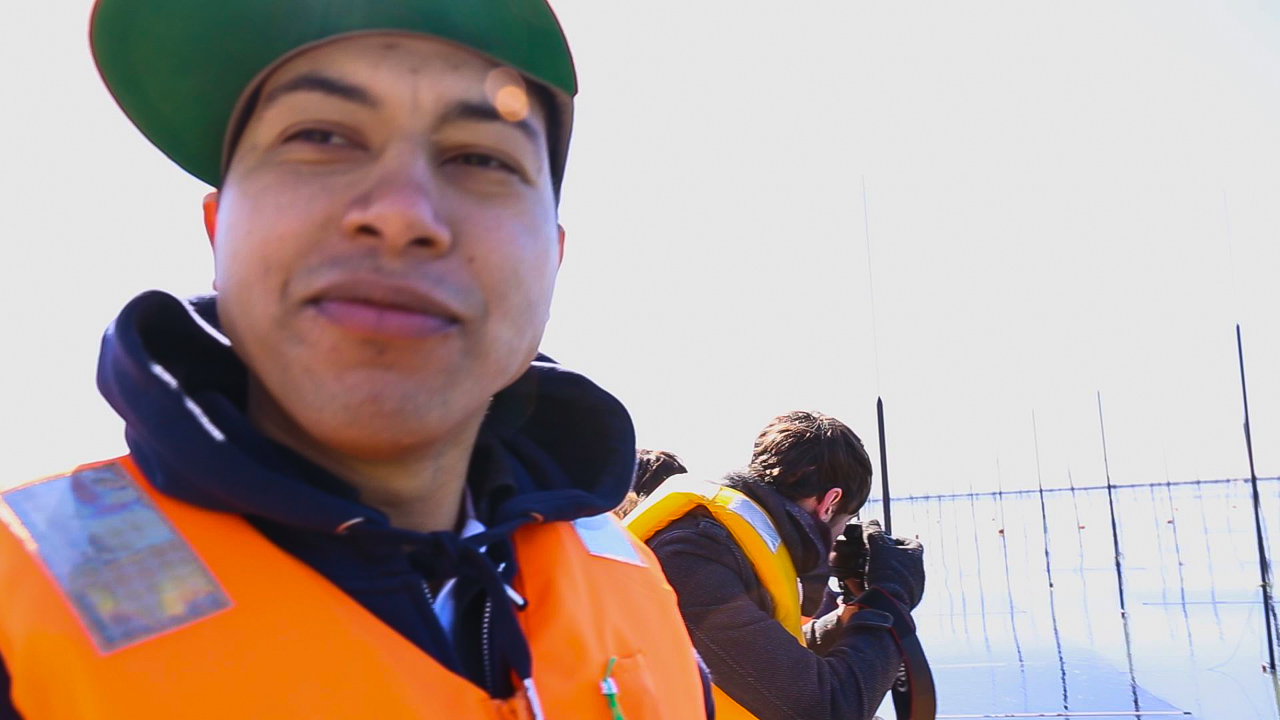 With a smile on his face, Javier judged the taste with "Tastes good!"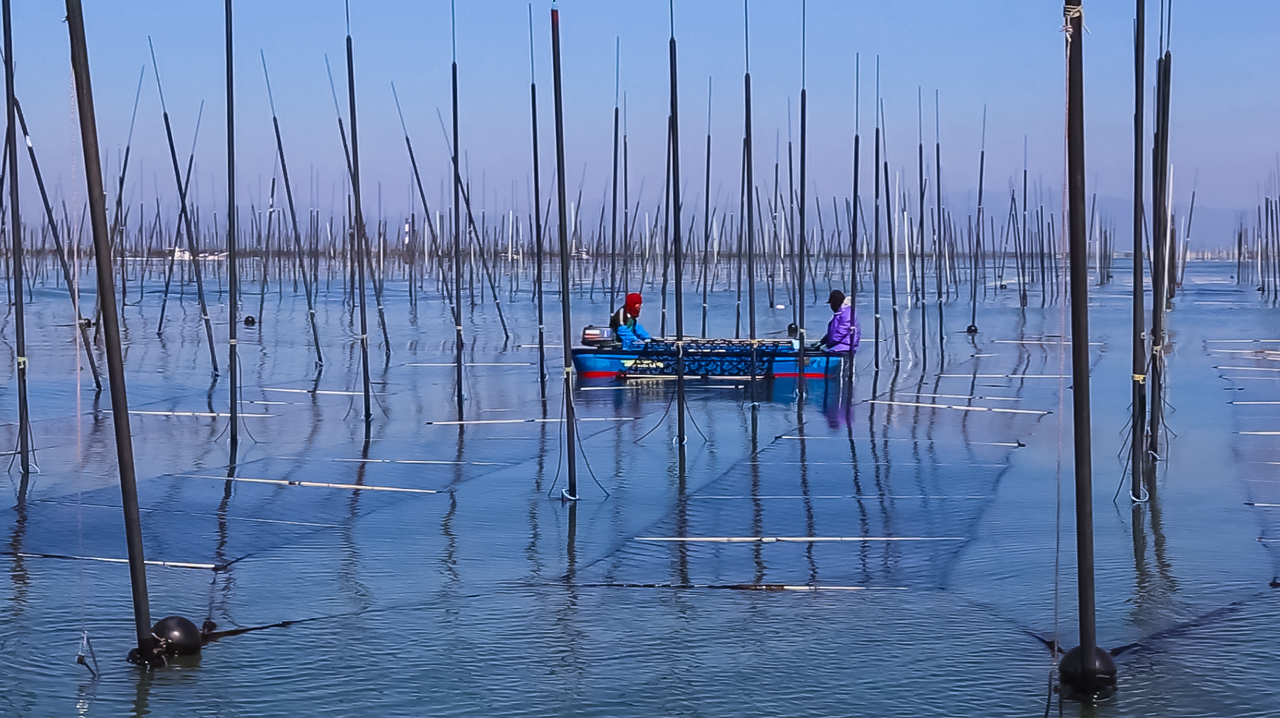 Seaweed harvest starts early in the morning. Even it is bitter cold, workers do their best for everyone`s favorite food, seaweed!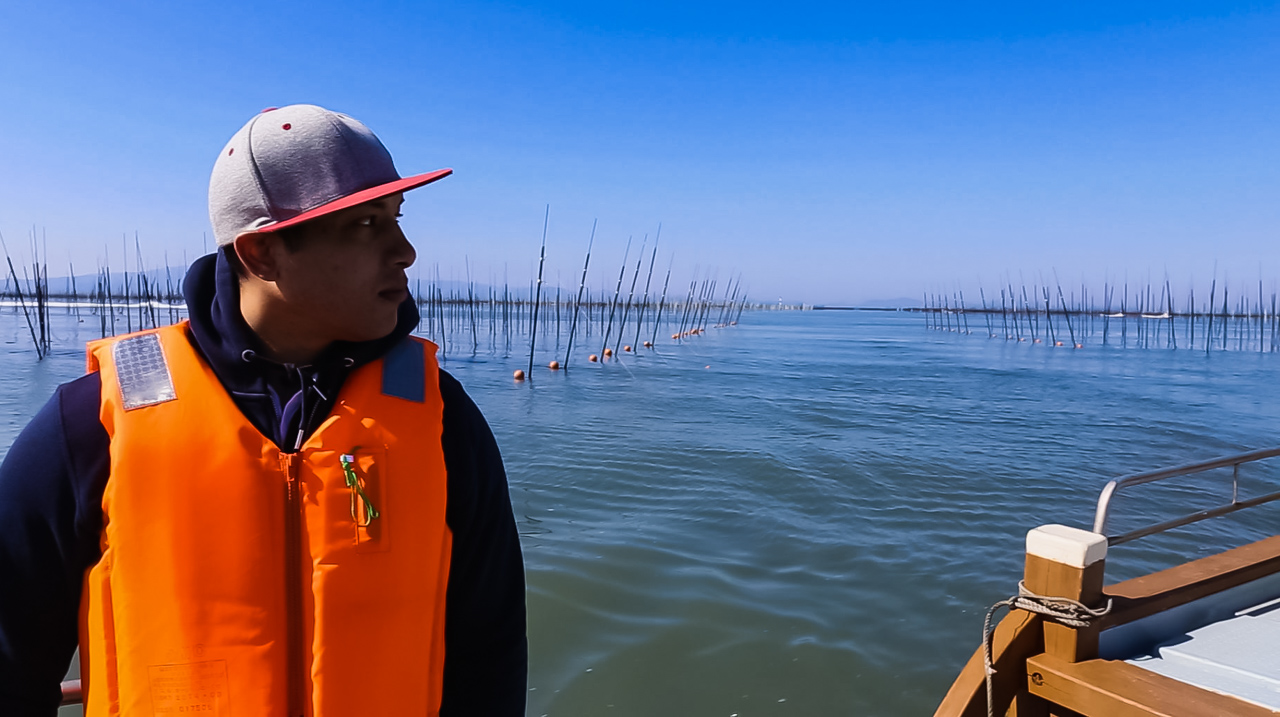 Javier, who didn`t know anything about production and processing of seaweed returned to the harbor with a feeling of thankfulness for the hard working farmer.
Delicious secrets of Saga ②"Tomato Farm Ejima "
Another famous product of Saga Prefecture can be found at the Ejima Farm, tomatoes. At the Ejima Farm, various kinds of tomatoes are cultivated. They are traded at high prices in Tokyo. Javier, who loves tomatoes, was extremely excited about this part of the tour.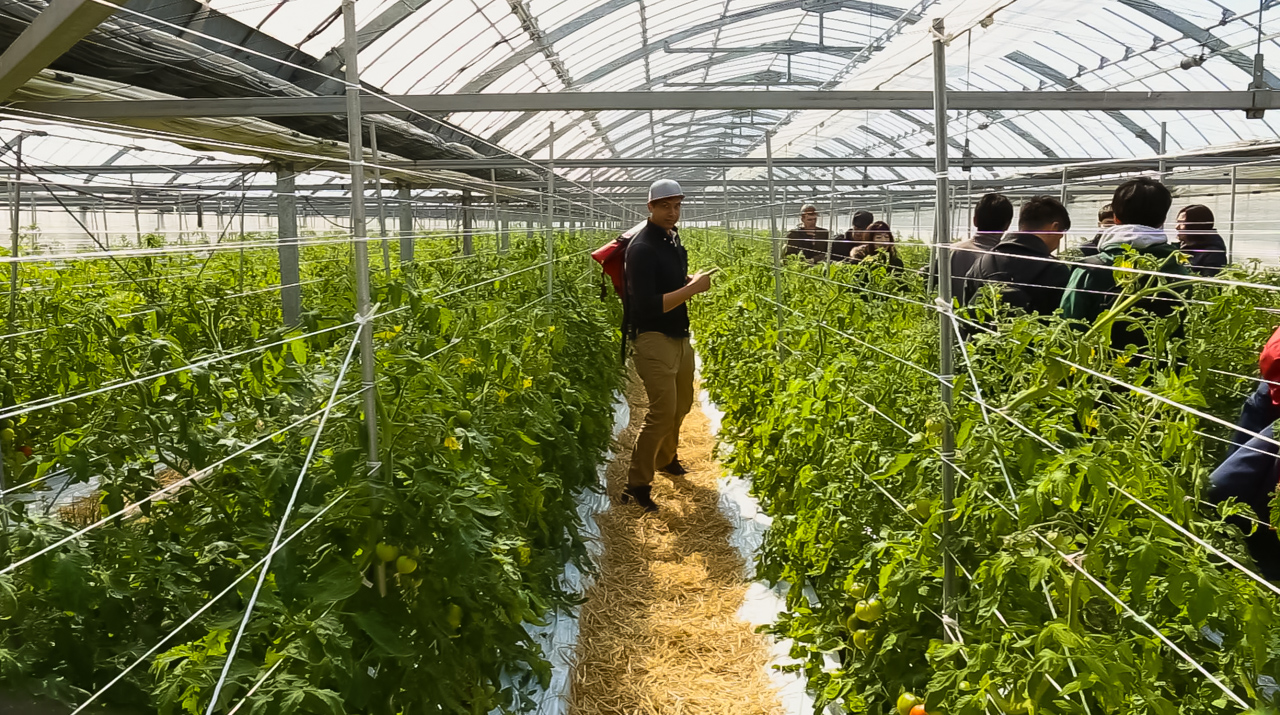 When entering the greenhouse, a sweet scent drifts towards us. Inside the greenhouse are 36 degrees. "It's really hot!"
Javier was observing his favorite food all the time. Maybe he was thinking about changing his job.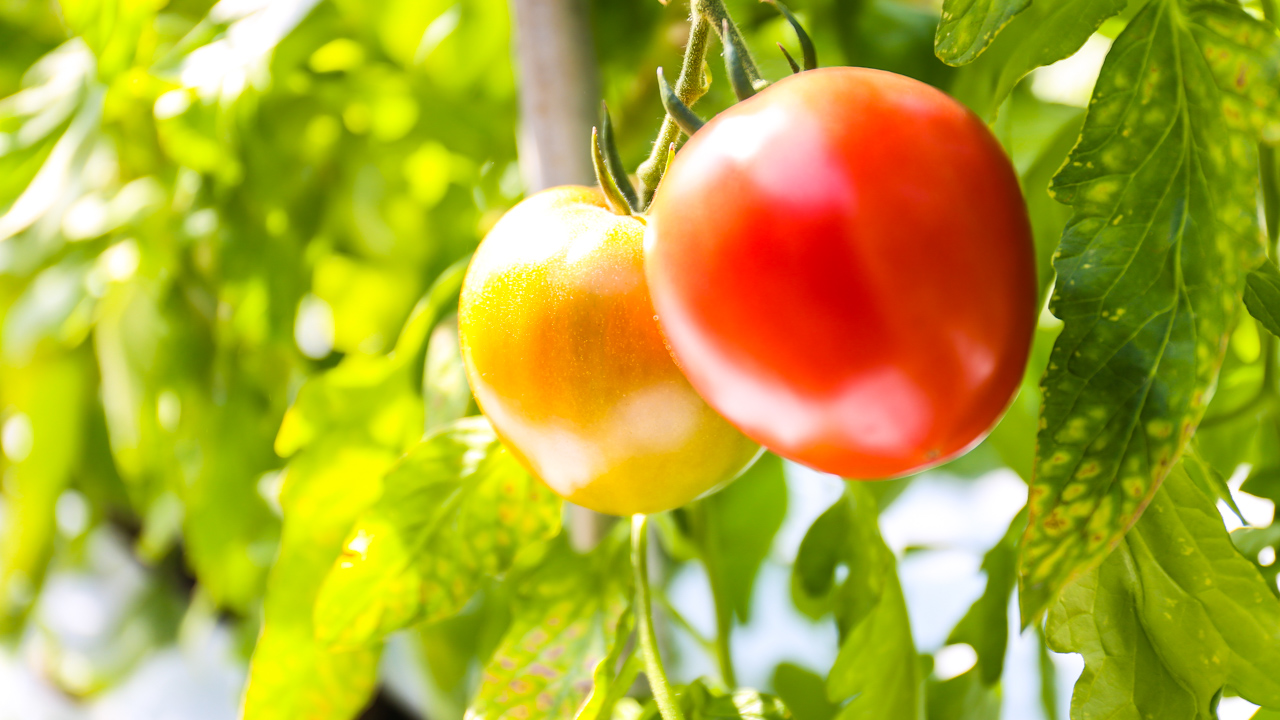 Saga`s famous and delicious tomato secret lays in the location, near the water. The rich minerals from the sea and the good climate conditions from the location, allows the farmer to grow sweet and unique fruits. The tomatoes will turn deeply red and that's right timing to start harvesting it. The tomato has a balanced sugar content and acidity, matched with a smooth texture and optimum juiciness. "The best time for harvesting is from January to June", said the Ejima farm owner.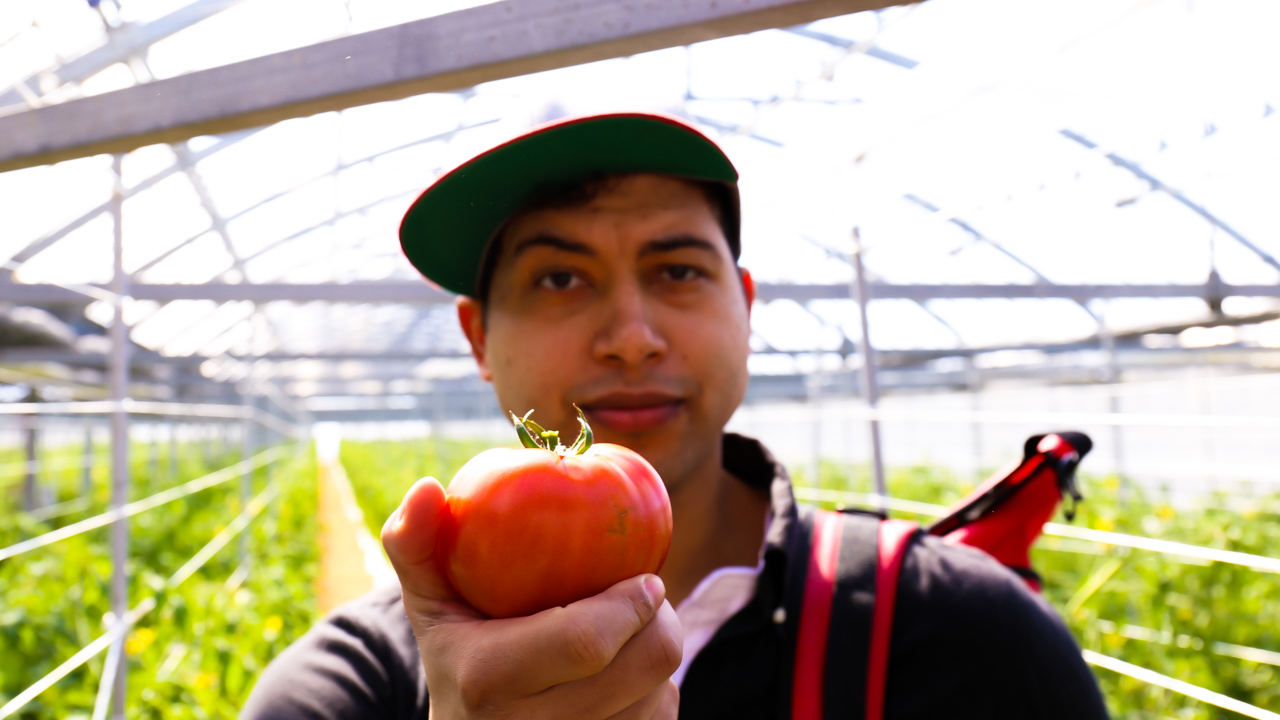 We had the opportunity to taste these luxurious fruits. The tomatoes were red and really juicy.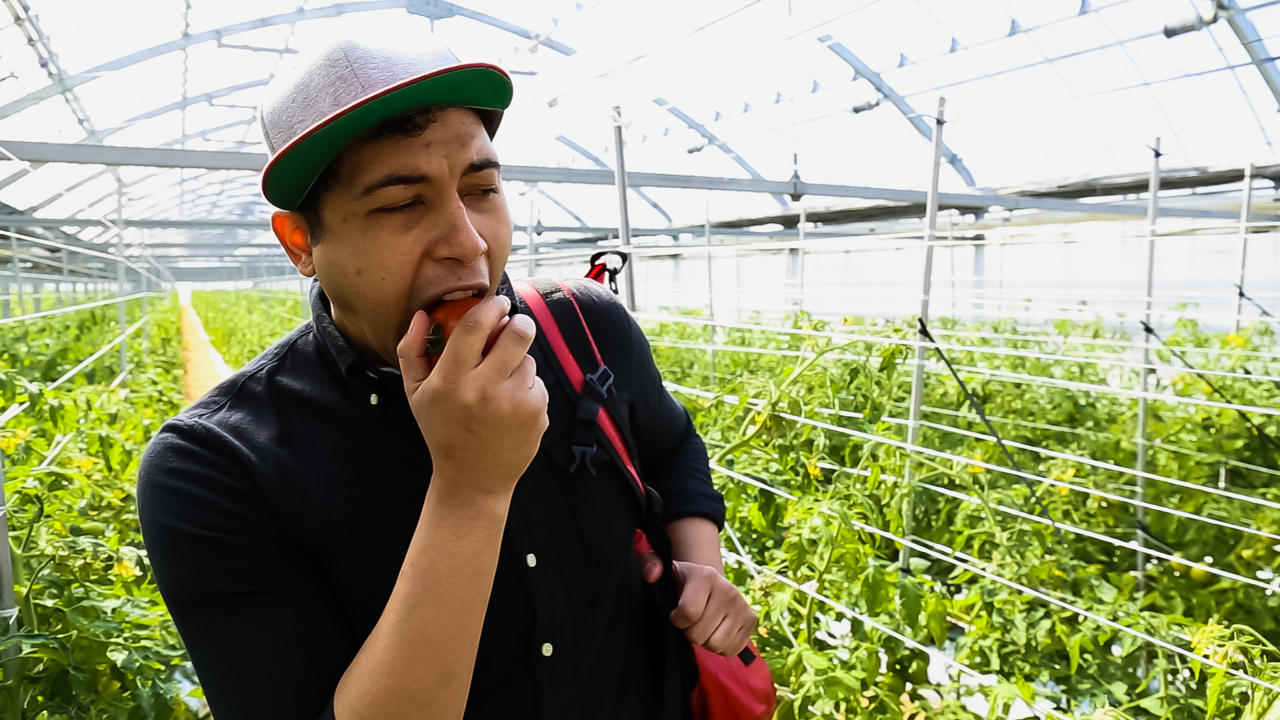 Javier couldn`t resist the fresh tomato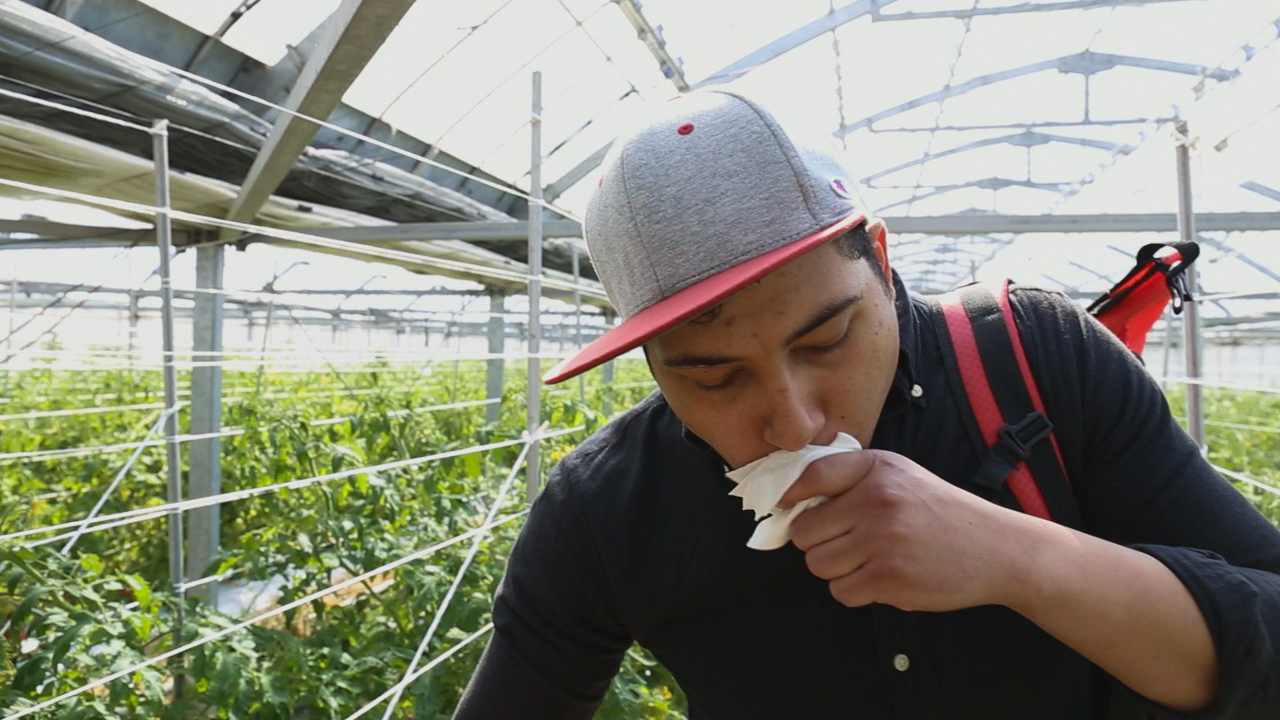 Juicy, fruity unbelievable taste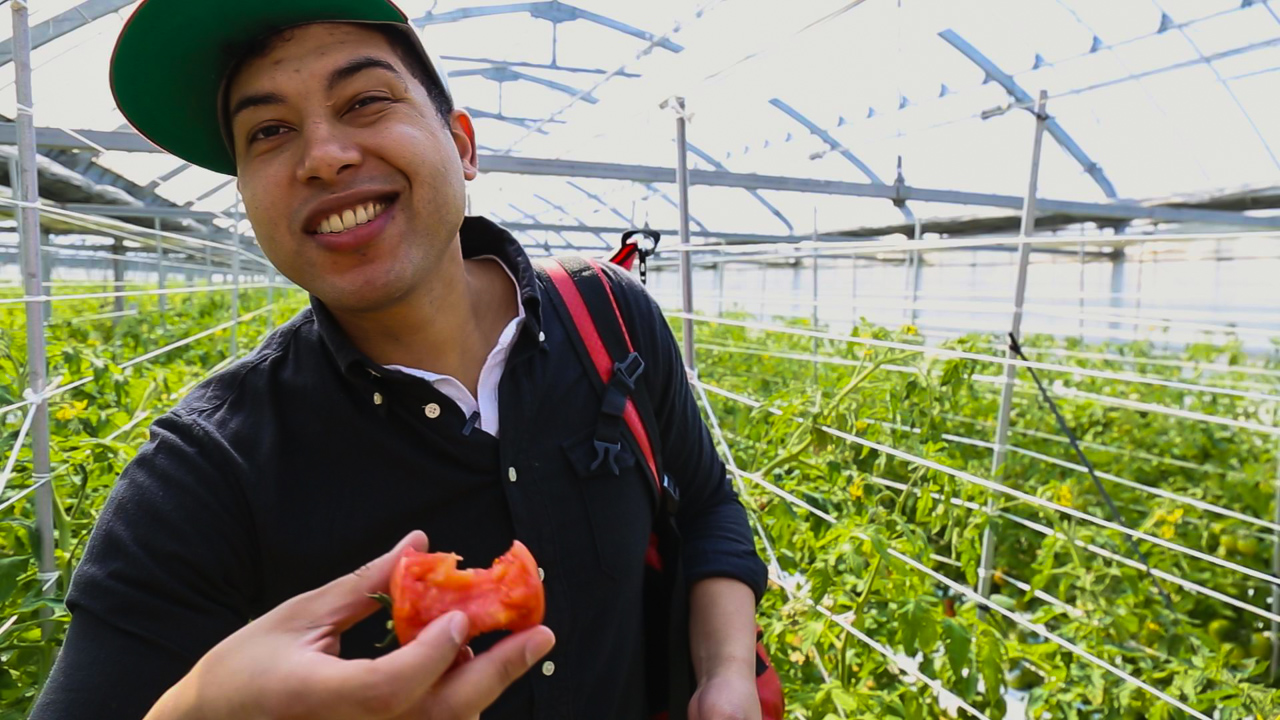 "I could eat hundreds of these" said Javier
Saga Walk Guide ① "Hashi no eki doronpa "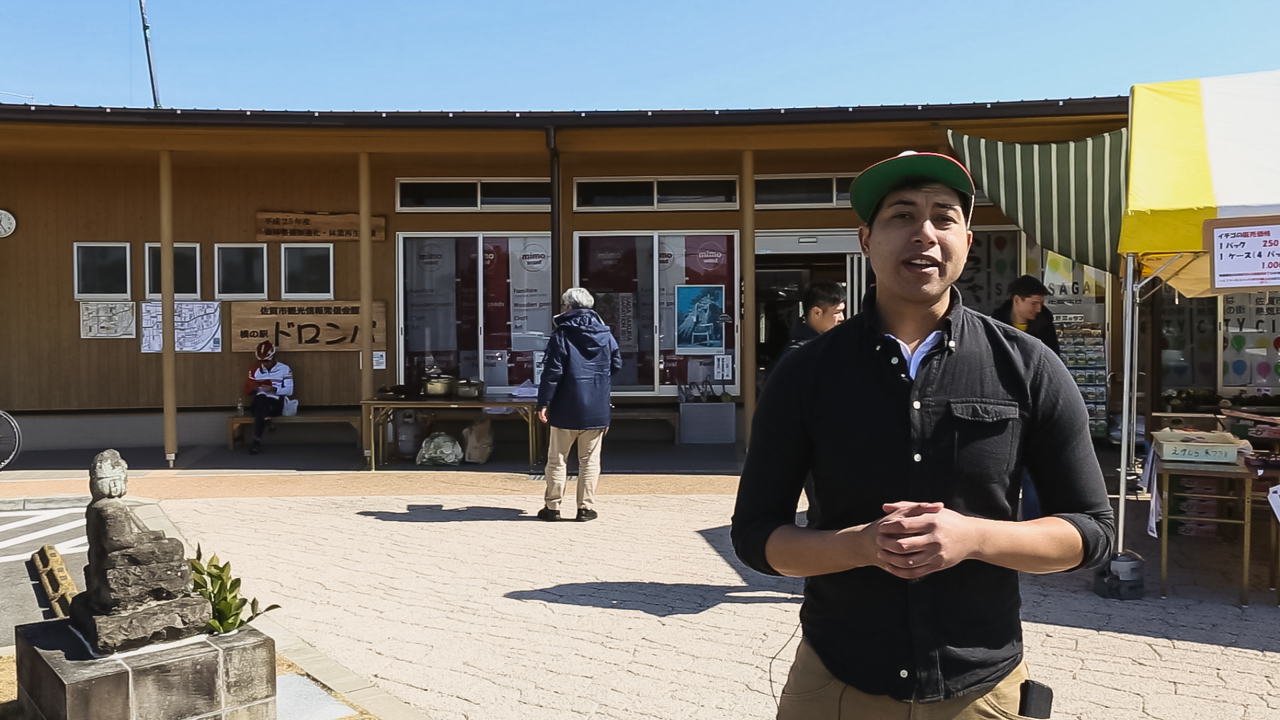 To "Hashi no eki doronpa " it takes about 20 minutes by car from Saga Station. The shop offers various local crafts, agricultural products, seafood and more. Here you will definitely find the right souvenir!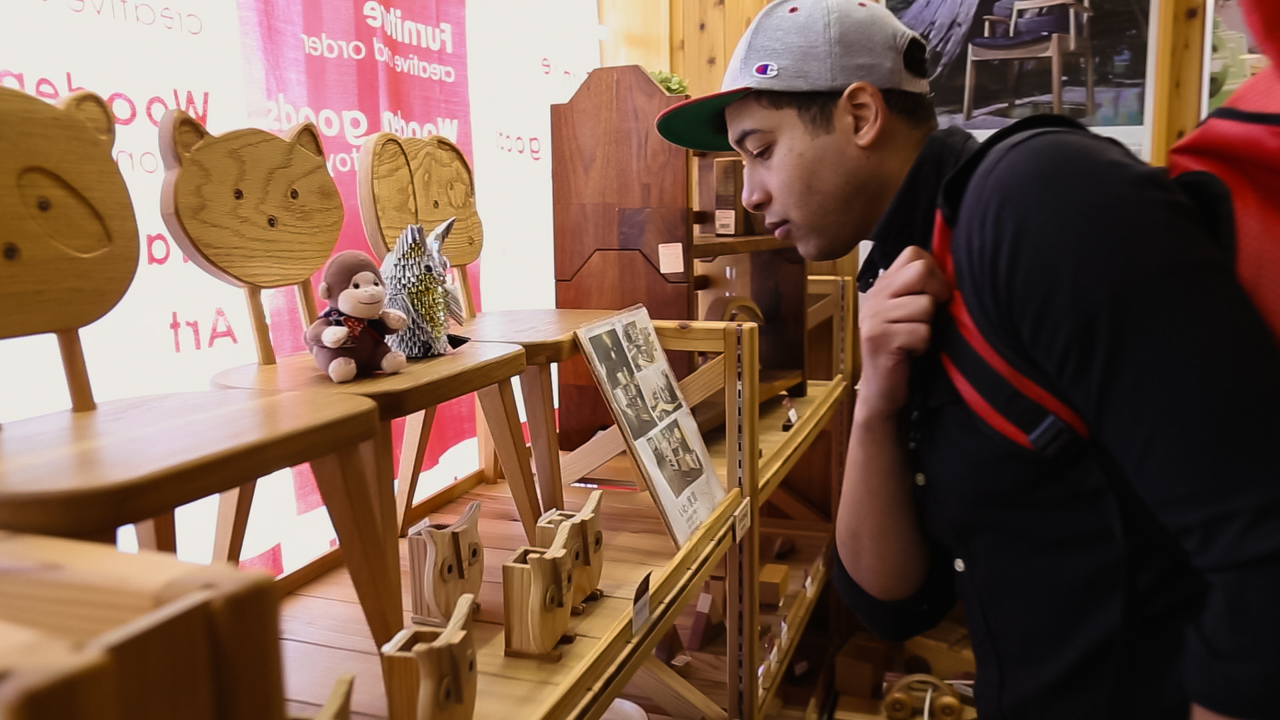 Javier also was very interested in the various local products.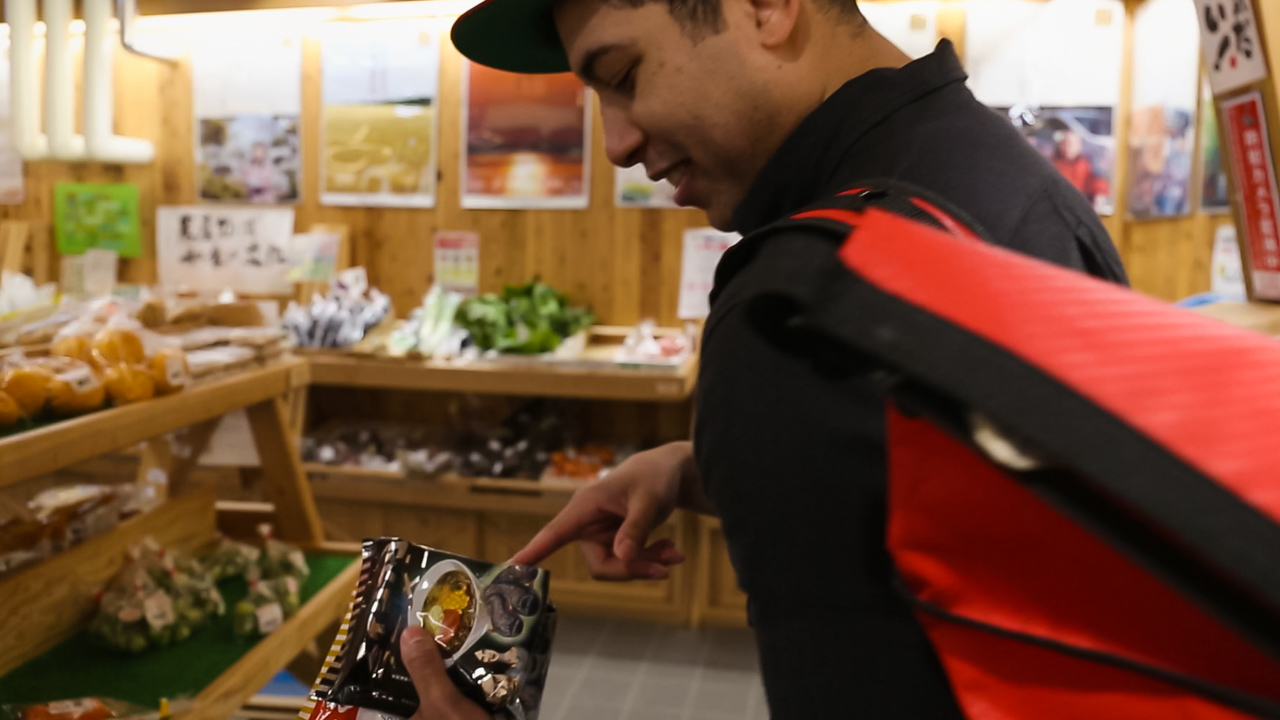 After that, we saw a ramen restaurant with the name "Alien Ramen"…
Well, not afraid of challenges, we found out that the shop uses Odontamblyopus lacepedii, a species of eel goby for the soup.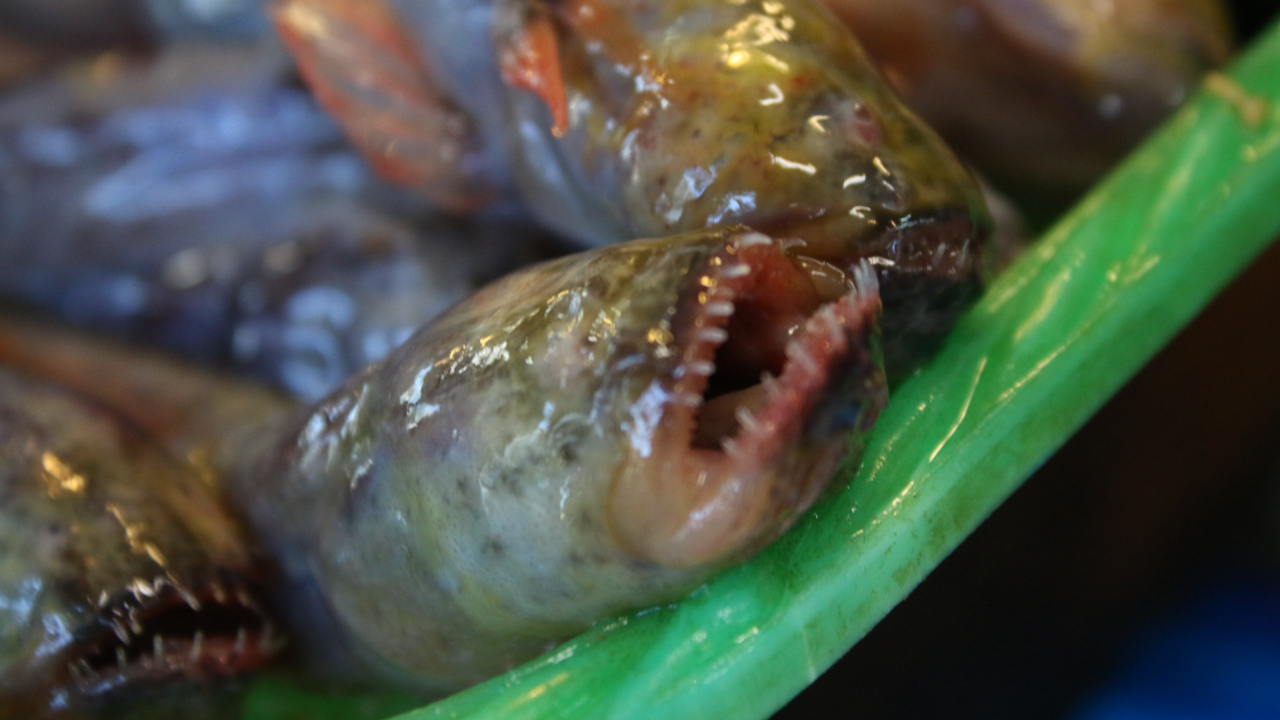 Odontamblyopus
Odontamblyopus lacepedii is a species of eel goby found in muddy-bottomed coastal waters in the Ariake Sea. Even the fish looks like it's not from this planet, the ramen tasted really good.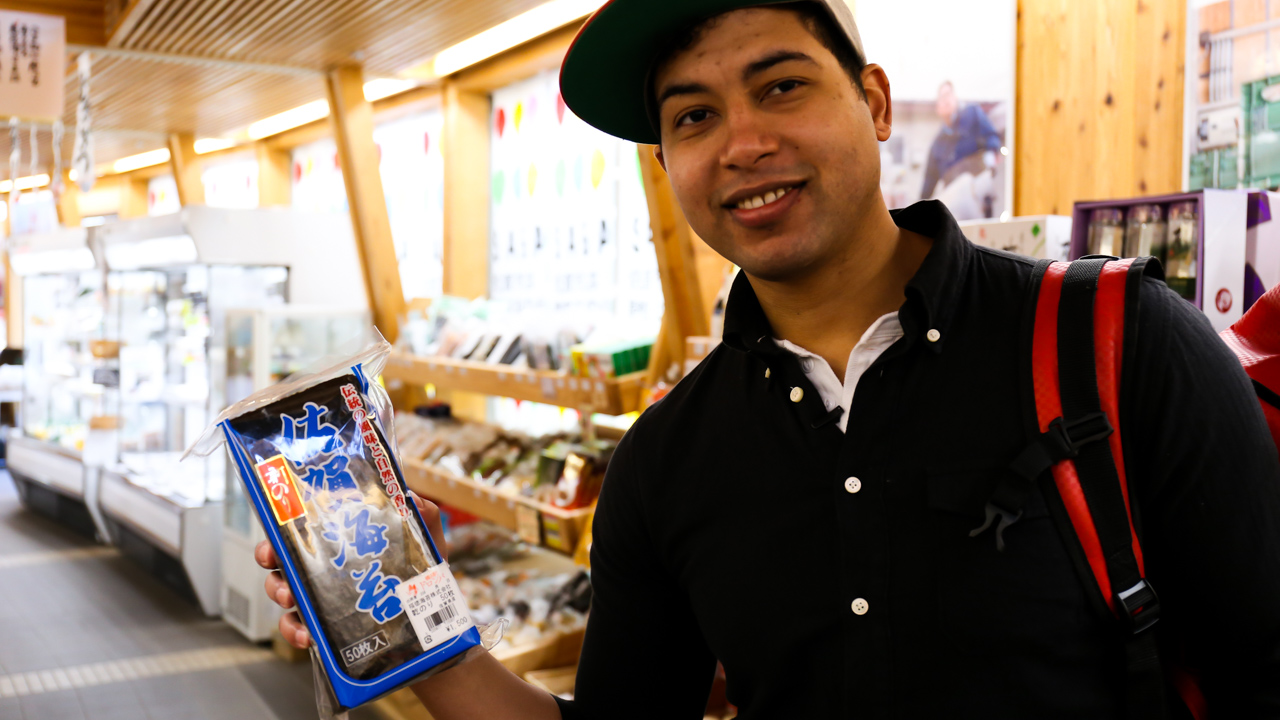 Impressed by the harvesting and cultivating process, Javier bought seaweed right from the producer.
Hashi no eki doronpa
Saga Walk Guide ② Green Market "HanaHana"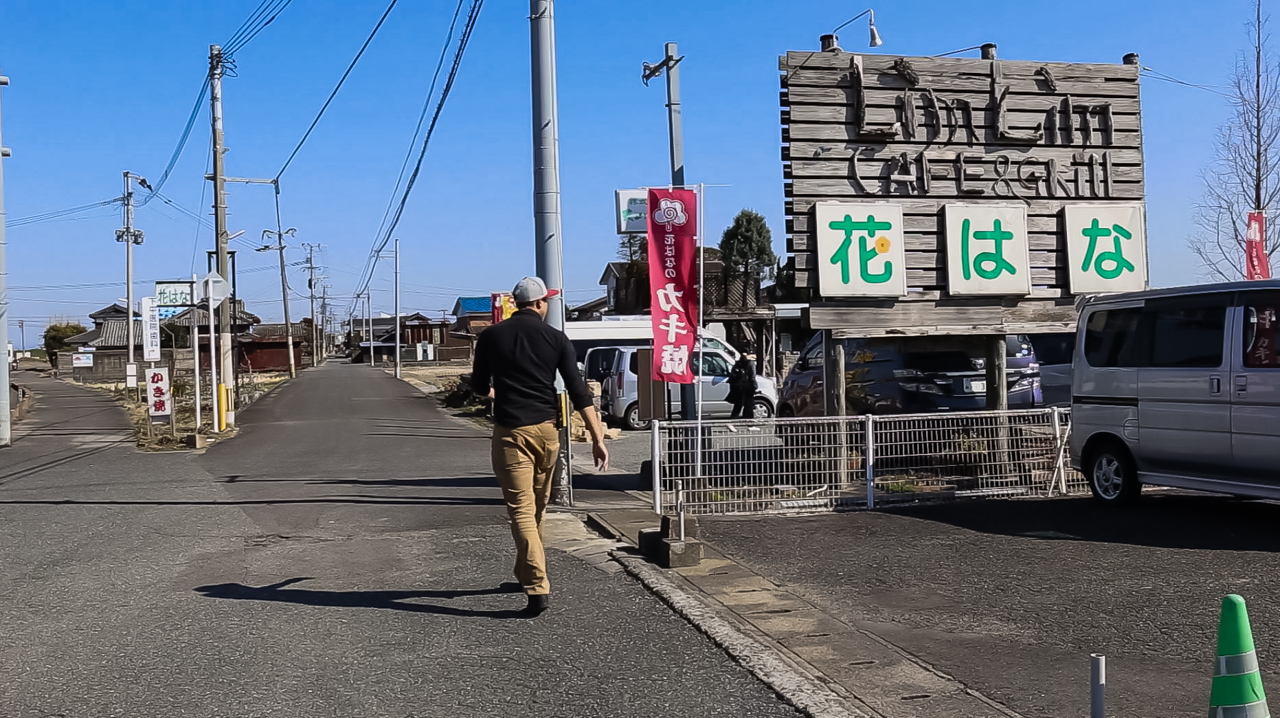 HanaHana is a gardening shop where you can also enjoy delicious food. Luckily, our tour was during the oyster season. So we could enjoy delicious barbecue oysters.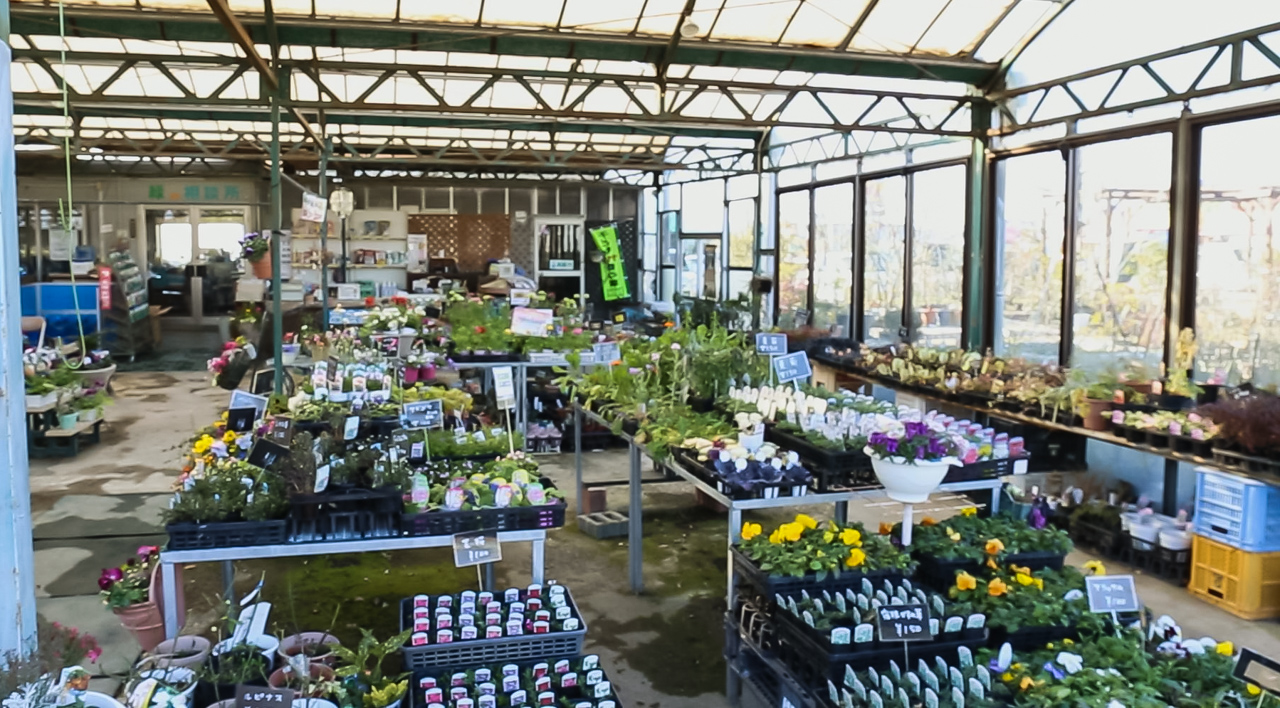 Many beautiful flowers, neatly lined up welcome you when entering the shop. It was quite surprising that you can eat in such a natural environment.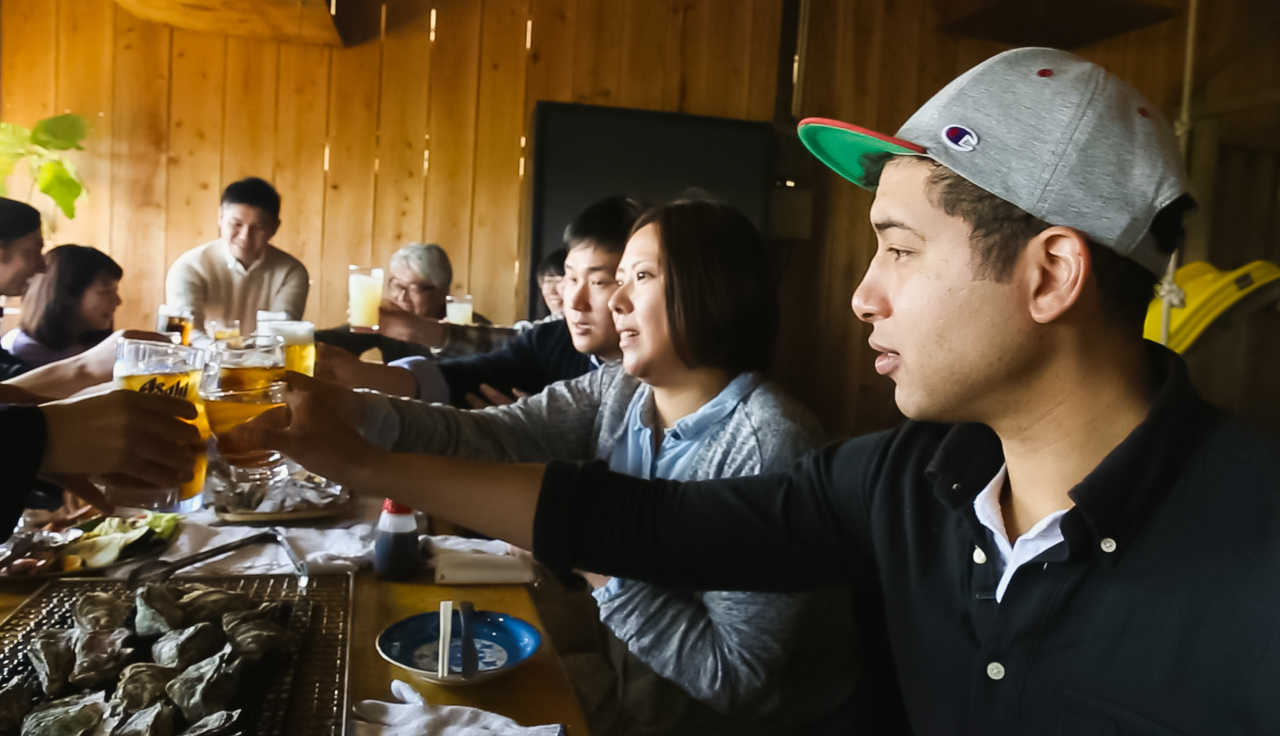 A drink with the other visitors.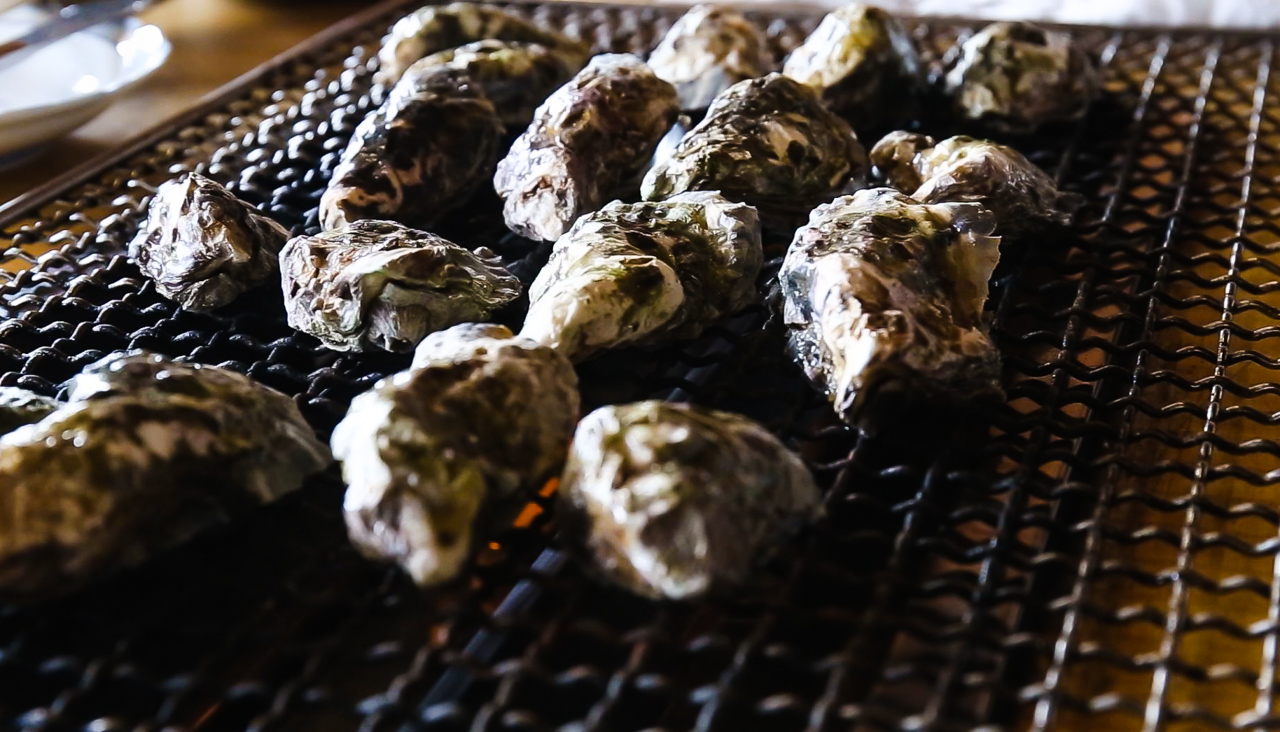 This time, we got the chance to eat grilled oysters. You know you can eat when the shell opens.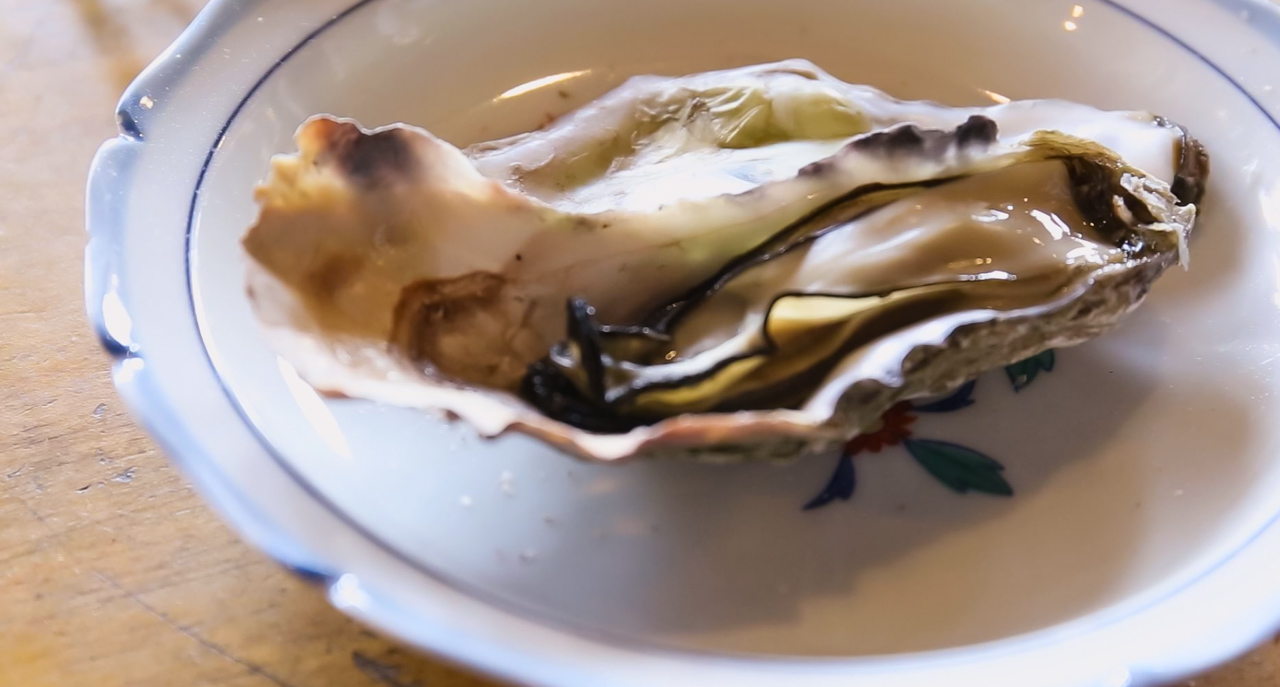 In Japan, oysters are called "sea milk." They contain various nutrients, just like milk.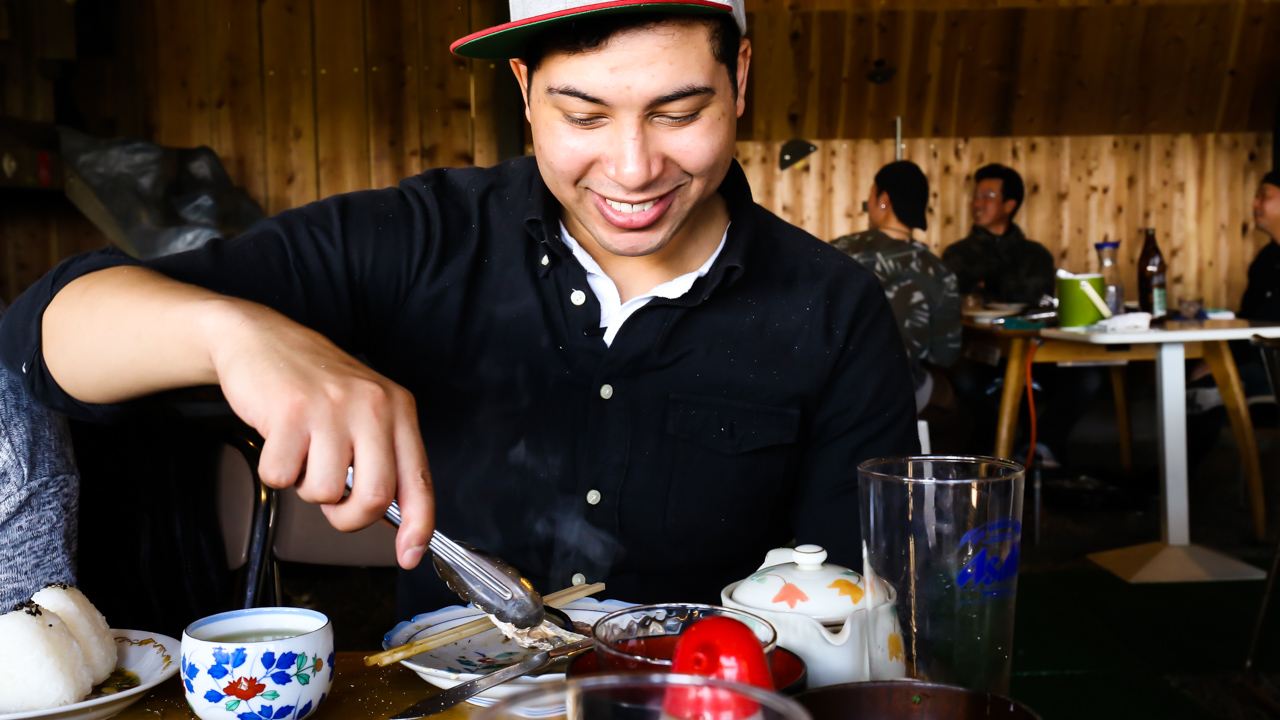 "I love oysters! I always eat them in winter," said Javier with a smile on his face, while in front of him oysters are lined up.
In one bite!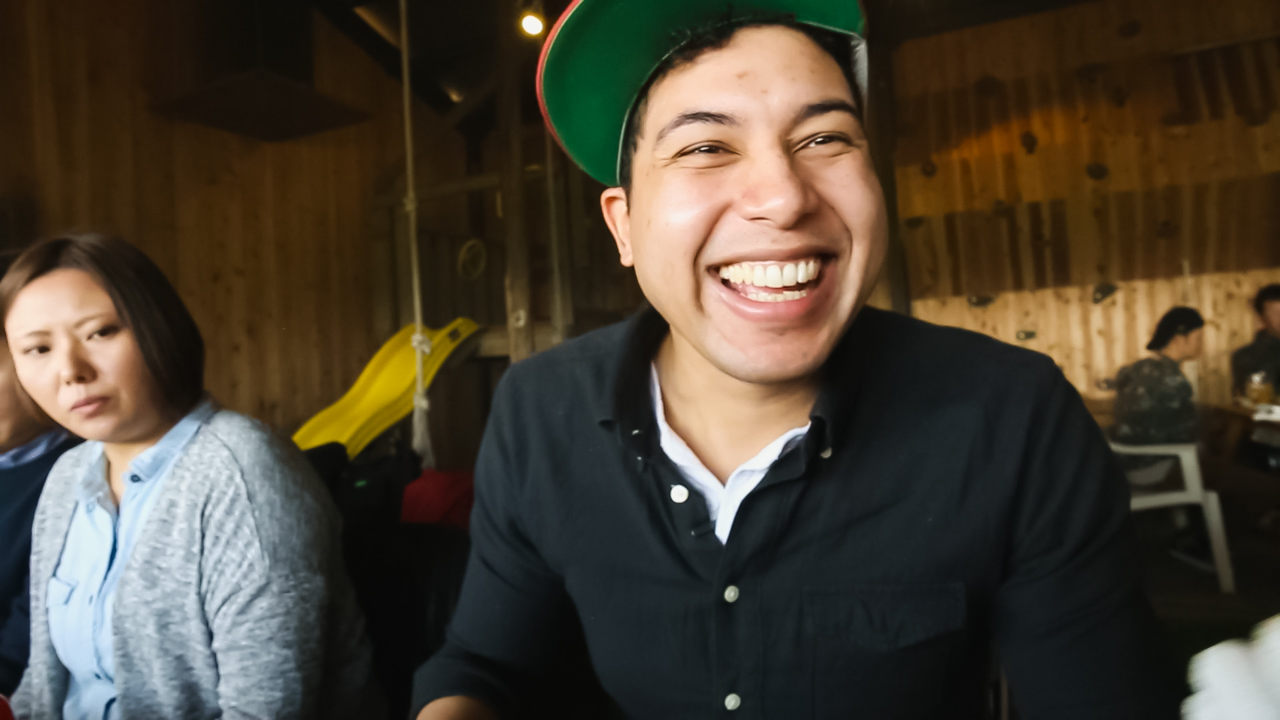 "Delicious! Saga oysters are really delicious, with a rich flavor!"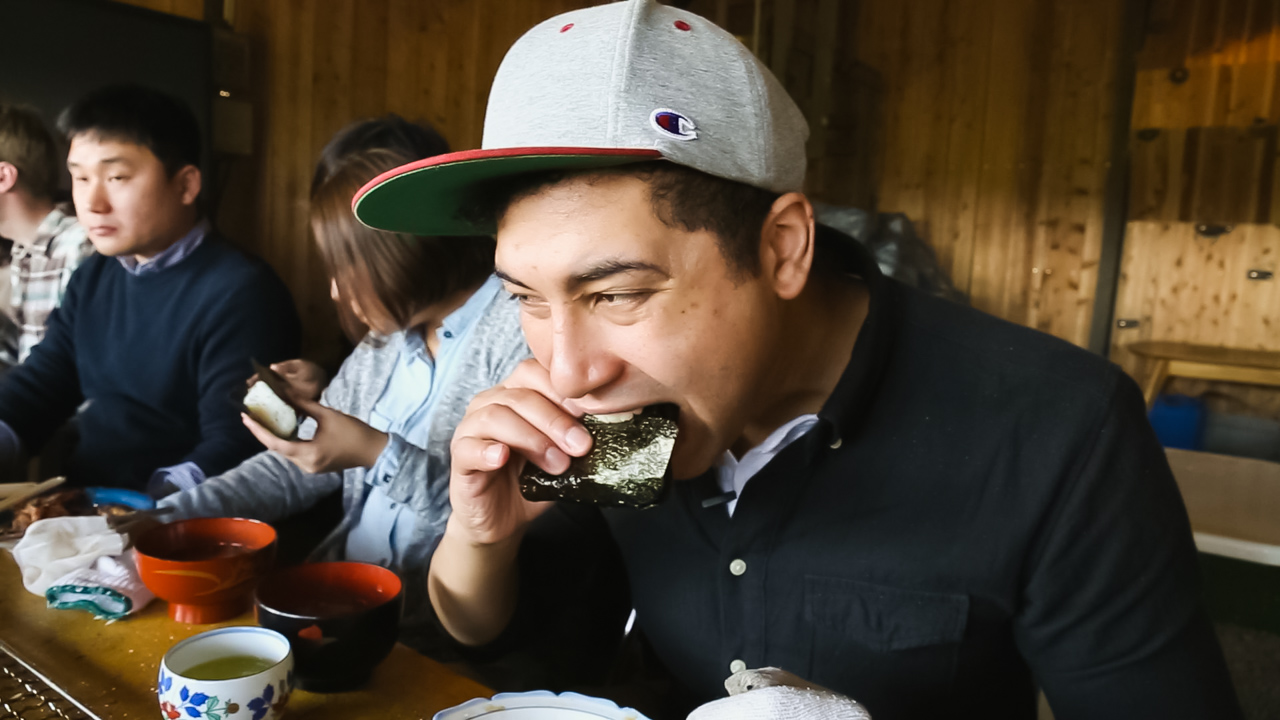 We also got served Onigiri, rolled in "Grilled Saga Nori". Grilled Seaweed has crispy texture and suits excellently with rice balls! An unforgettable experience of Saga`s luxurious food variety.
Green Market HanaHana
Saga Walk Guide ③ Museum Chokokan Nabeshima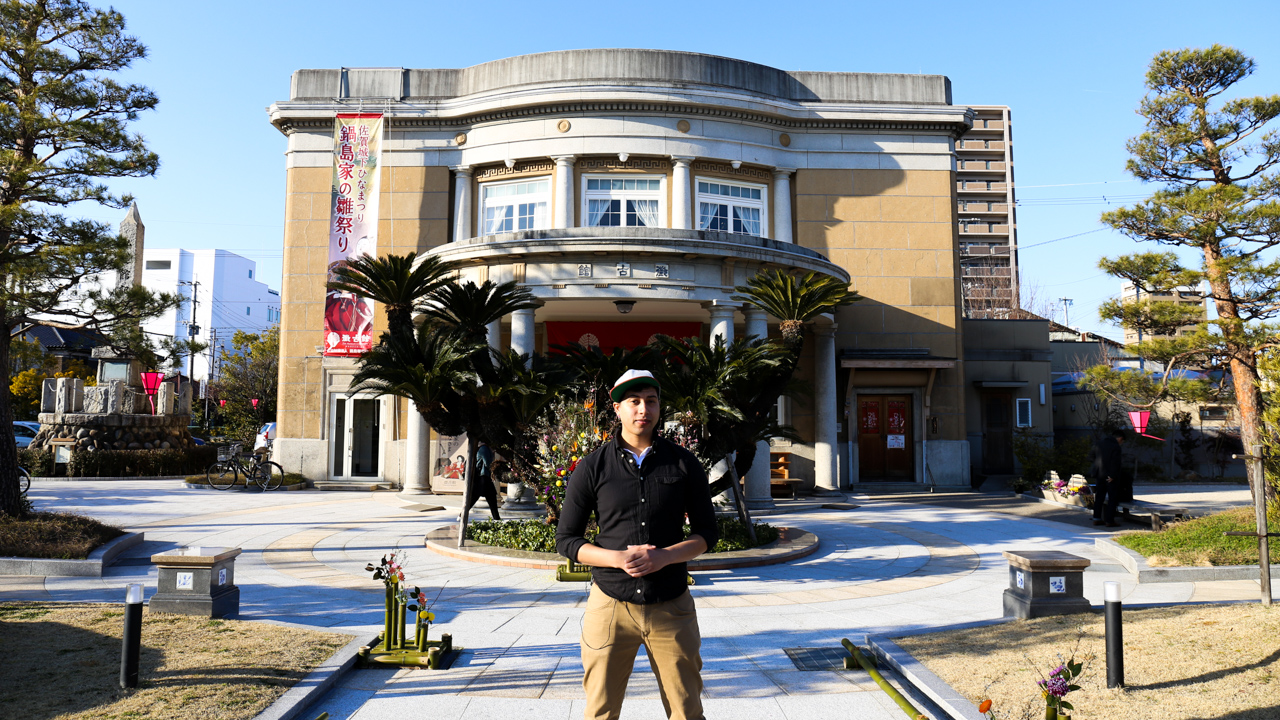 Choukokan is a 90 years old museum, where you can see cultural properties, according to its time.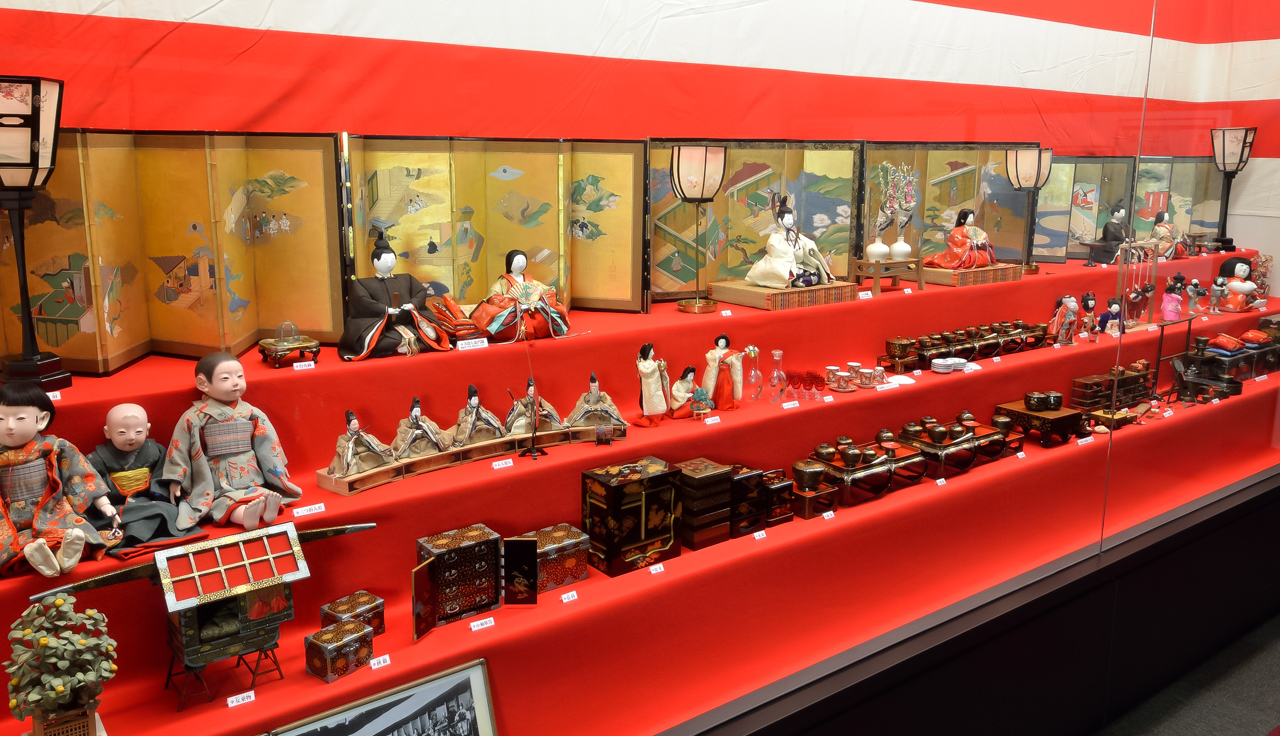 When we visited the museum, "Hina dolls" were exhibited for the so-called Hinamatsuri. Hinamatsuri (雛祭り), also called Doll's Day or Girls' Day, is a special day in Japan. It is celebrated each year on March 3rd. Platforms covered with a red carpet are used to display a set of ornamental dolls (雛人形 hina-ningyō). Hinamatsuri traces its origins to a custom called hina-nagashi (lit. doll floating), in which straw hina dolls are set afloat on a boat and sent down a river to the sea, supposedly taking troubles or bad spirits with them.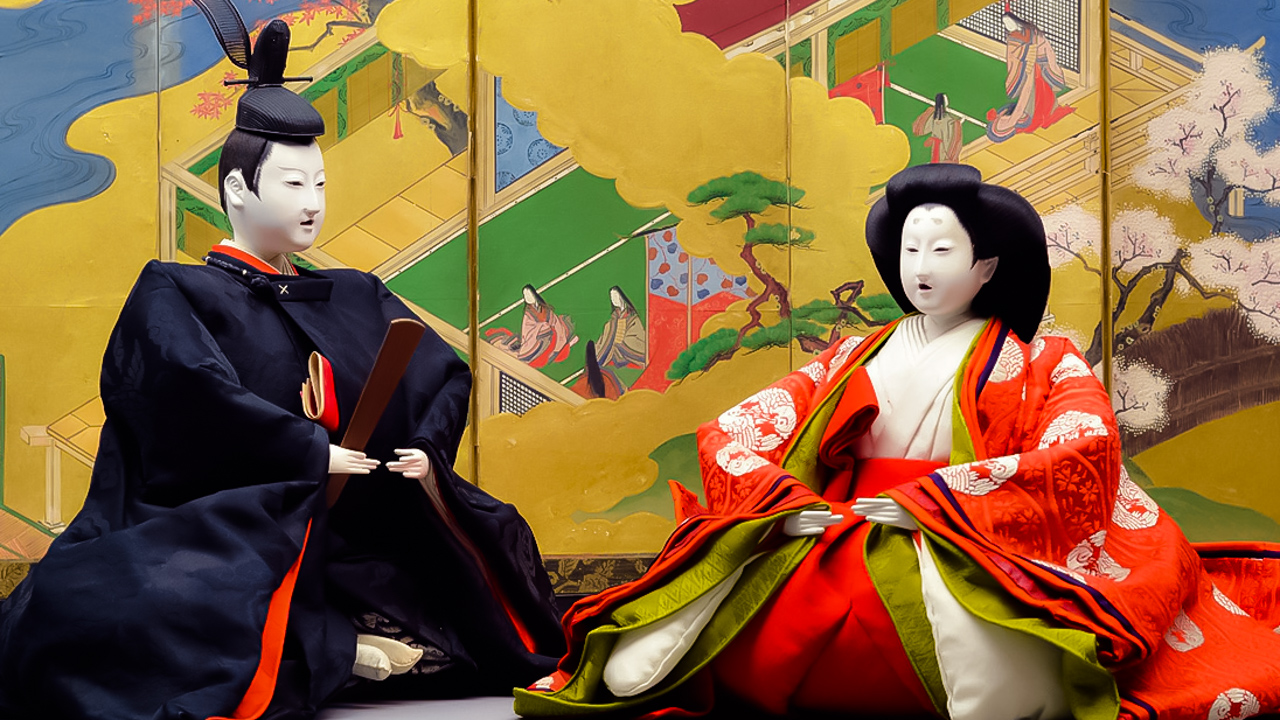 "The dolls make me feel that I`m in Japan. I would like to know, if there is a Girls' Day, do they have a Boy`s day too?" Javier asked. The boy`s festival is held on May 5th on "Children's Day".
Museum Chokokan Nabeshima
Saga Walk Guide ④ Shrine visit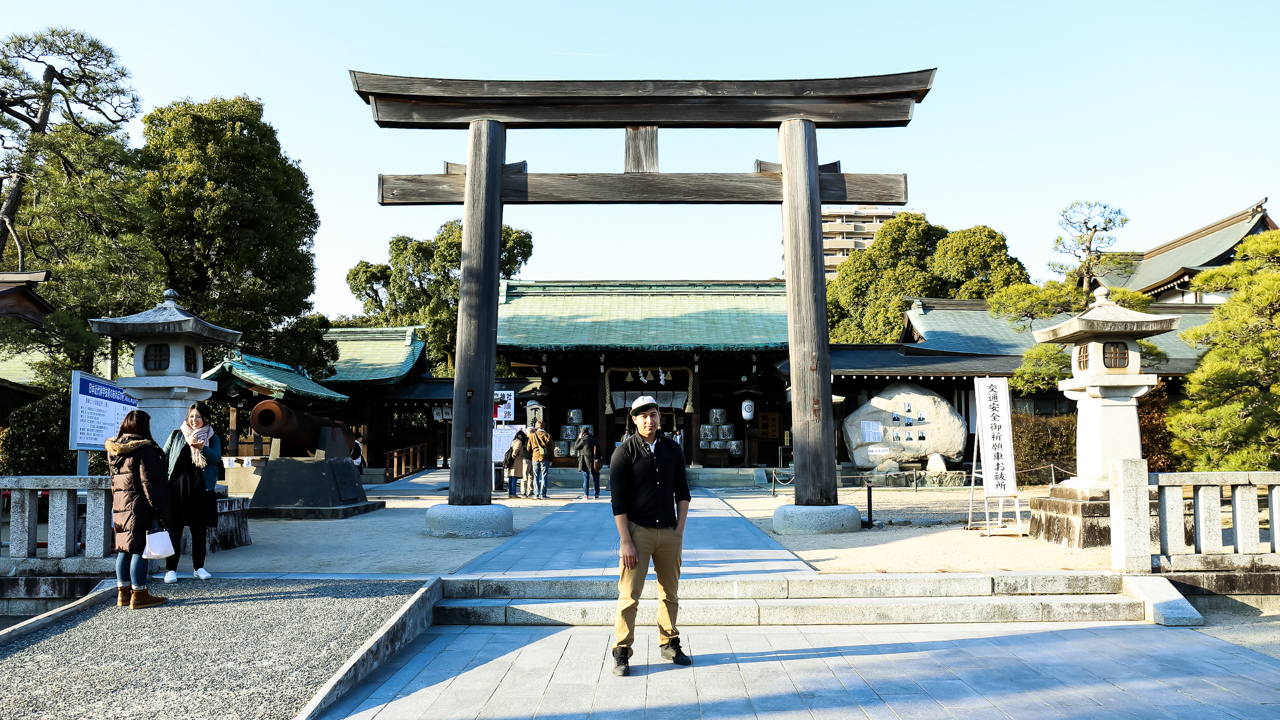 Saga Shrine
Saga City is a castle town that flourished around the castle called Saga Castle. Here is a shrine called Saga shrine. This shrine is very rare, and there are eight shrines in the premises including Saga shrine! When you visit all of these eight, it is said you become very lucky, and there are many people who are doing the so-called "eight shrine visit."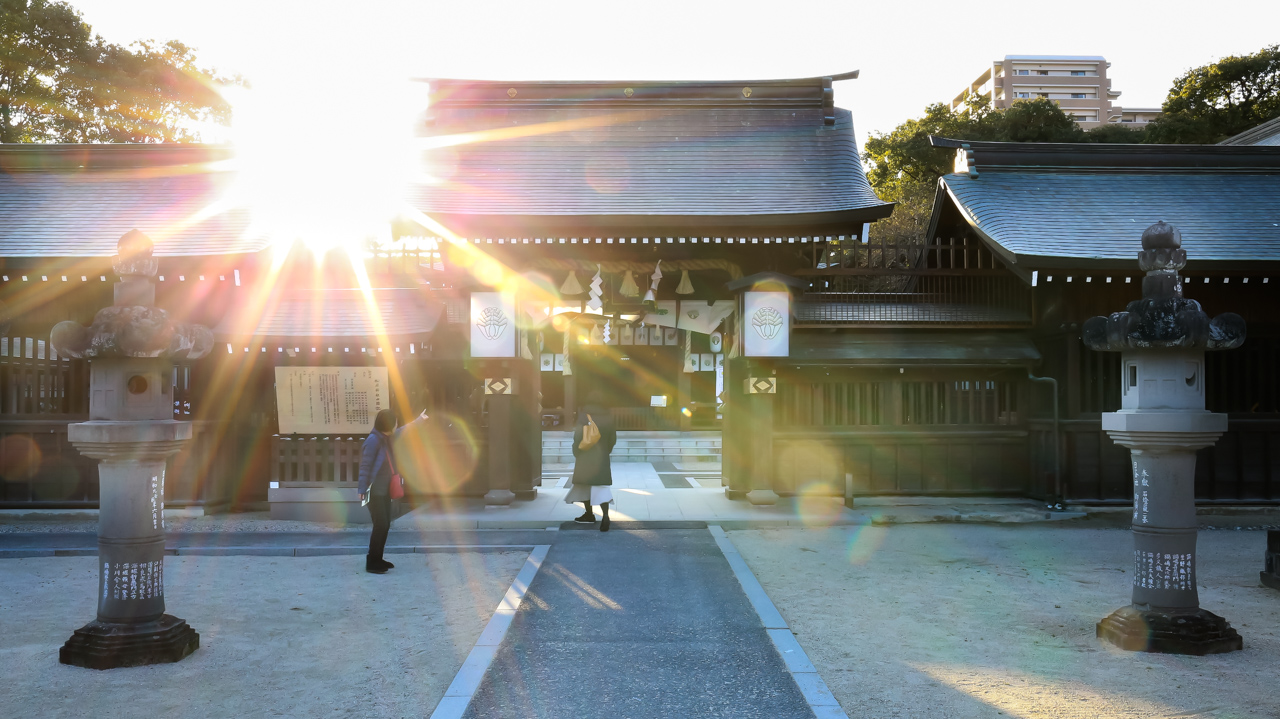 Matsubara Shrine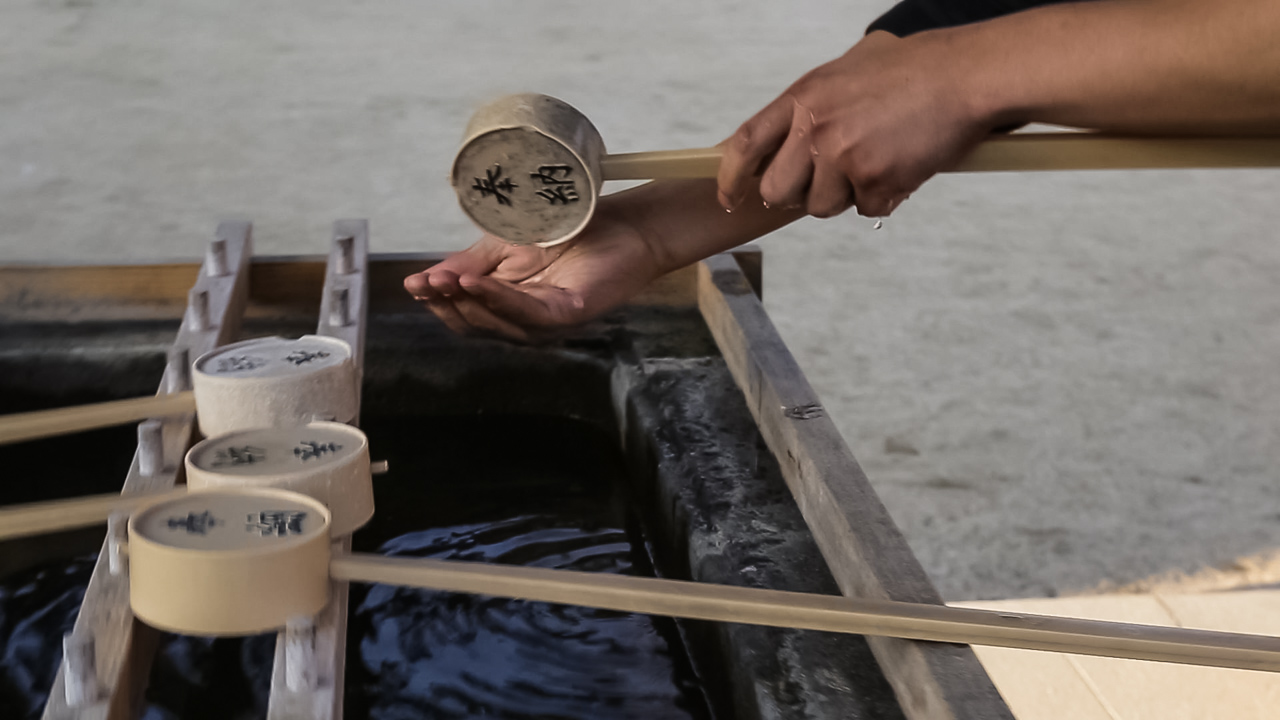 Before visiting a shrine, you have to purify yourself. This has to be done at the chōzuya. Chōzuya or temizuya (手水舎) is a Shinto water ablution pavilion for a ceremonial purification rite.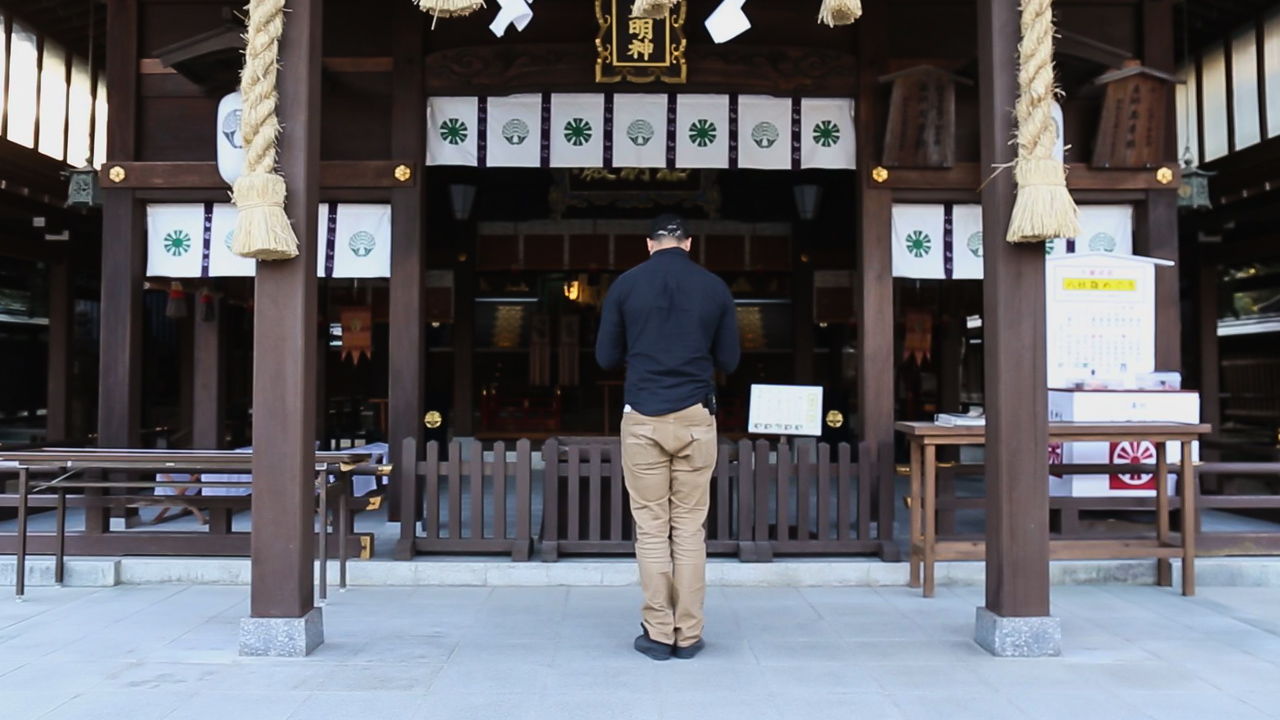 Praying Javier.
There are beautiful walking courses around the shrine.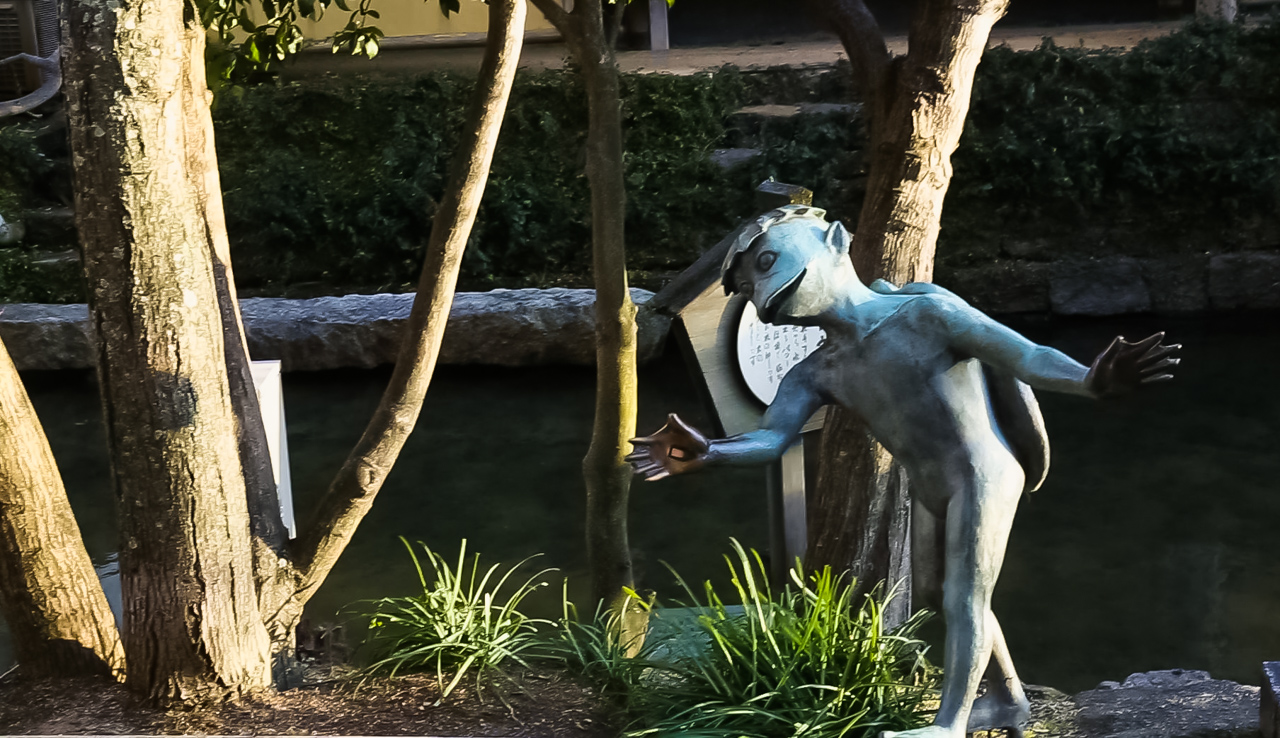 When we were walking, we found a Kappa, a demon or imp found in traditional Japanese folklore. This Kappa offers visitors a handshake. By shaking his hand something magical might happen.
Javier enjoyed the taste of Saga in one day. "Even Saga City is a neighbor to Fukuoka you will find a different culture, town- and landscapes and also delicious food.
After a wonderful day in Saga, I think I will definitely come here again to see and learn more" Javier said.

Saga City has many attractions, delicious food, and great people. It`s a charming castle town worth visiting several times because you will discover every time something new.
Please come and visit Saga City!
※情報はすべて2017年3月17日時点のものです。