Internet cafe "futaba @ cafe" offers enhanced accommodation services!
Everyone, have you ever been to an internet café?
In Japan, "Interenet Cafés" or another similar type of café called "Manga Cafés", are both places of convenience that can be found all over Japan. This time we will introduce you Futaba@Cafe, an internet cafe located at the famous tourist area "Nakasu". So what's so special about an Internet cafe you might think.
Well, this place not only provides you unlimited PC and Internet usage, in addition "all you can drink" plus "all you can read" service for magazines and manga is available. Many other comforts are available as well and make this place convenient and comfortable for everyone.
No admission required for foreign tourists
Usually, it is necessary to do admission formalities before using an Internet cafe. But here at Futaba@ Cafe, foreign tourists don't have to do this. All you have to do is fill in a form your name, birthday and home address. Then you just have to give the form with your passport to the staff at the ticket counter. Easy, isn't it?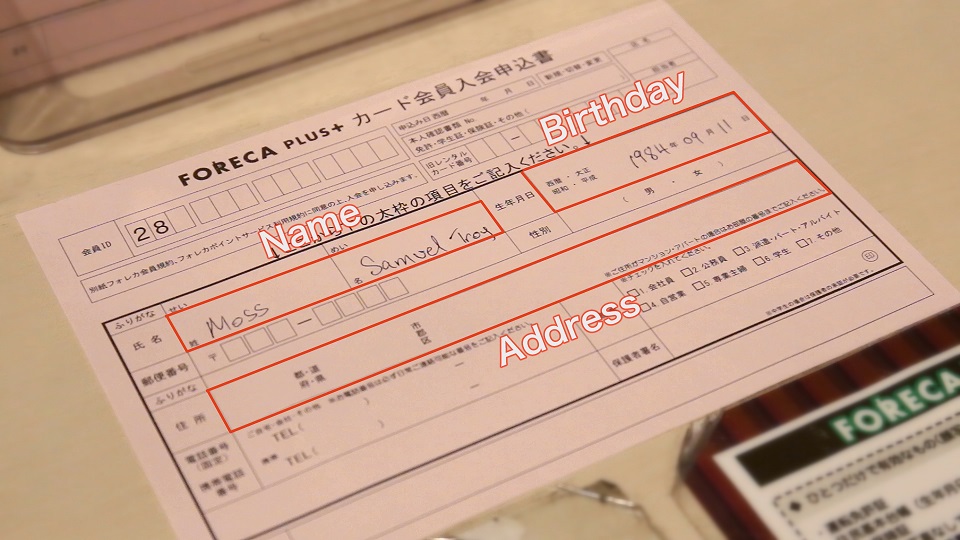 Choose your plan
Next step is to choose your plan. At Futaba@Cafe, the price for your stay will change with the length of your stay and the type of seat you choose.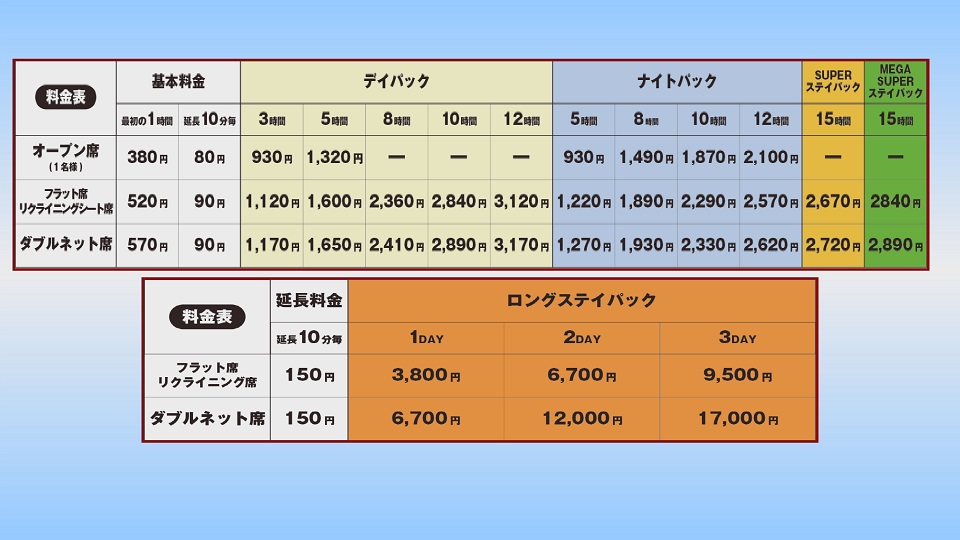 First, let's decide the length of stay. At Futaba@Cafe there are 5 packages available.
Basic fee
In regards of time usage, this is the shortest plan. Perfect if you want to take a short break.
Day Pack
Starting from lunch time and let you stay for a long period of time
Night Pack
Perfect in case you search a place to stay overnight or for a nap. The fee is more reasonable than the "Day Pack".
Super Stay Pack
Recommendation for overnight stayers. 15 hours of usage, face towel, bath towel and a 7 pieces set of cosmetic goods.
Mega Super Stay Pack
Want to grab a drink while you stay here? Then this is your plan. One free alcoholic drink comes with this plan.
Long Stay Pack
If you want to stay more than one day at Futaba@Cafe, this plan provides you usage for 24 hours, 48 hours or 72 hours. Cosmetic goods come with this plan.
Next step is to choose your seat type. There are 4 seat types available.
Open Seat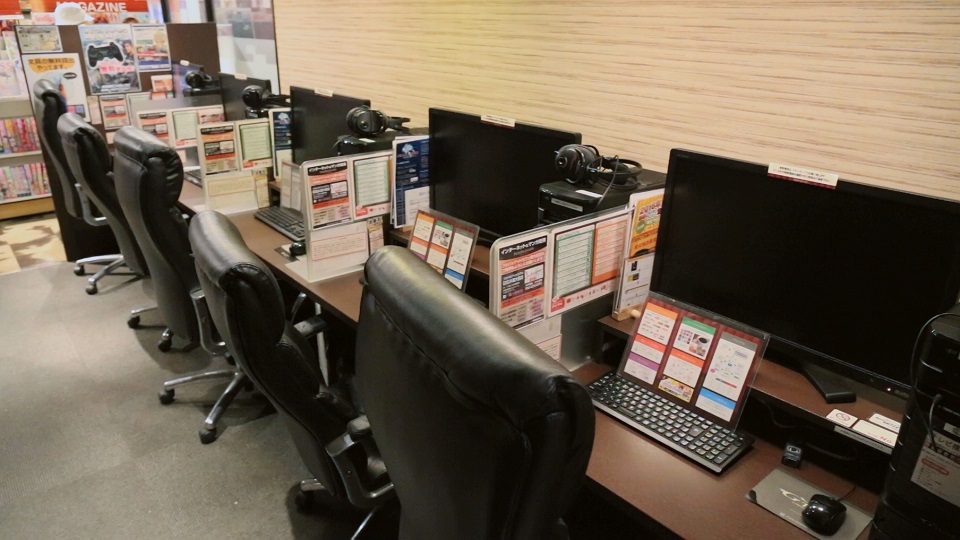 Recommendation for short period time PC and Internet usage. Printing out and creating documents is possible.
Flat Seat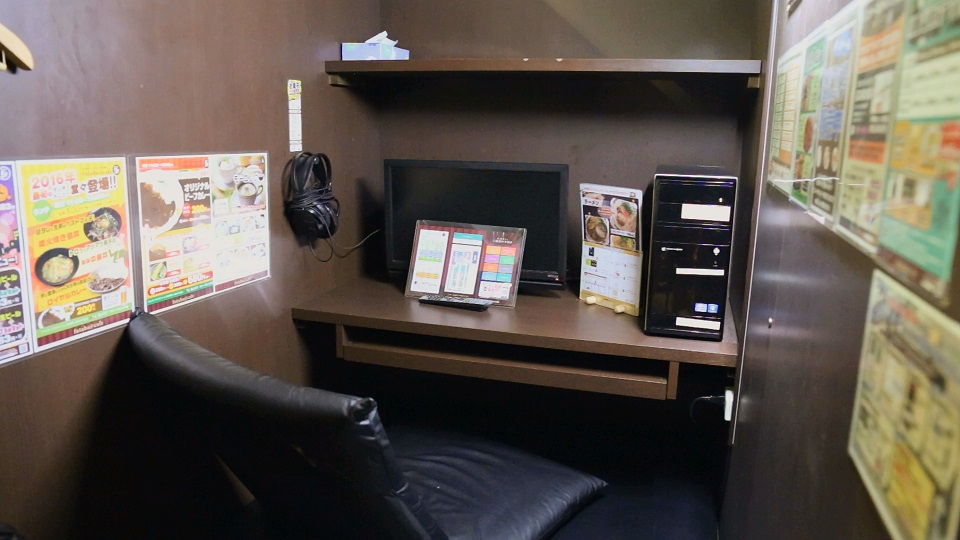 For those who want to use this place for a longer time period, the flat seat with its lying down function is the best choice. Free blankets can be lend. Perfect for a nap.
Reclining Seat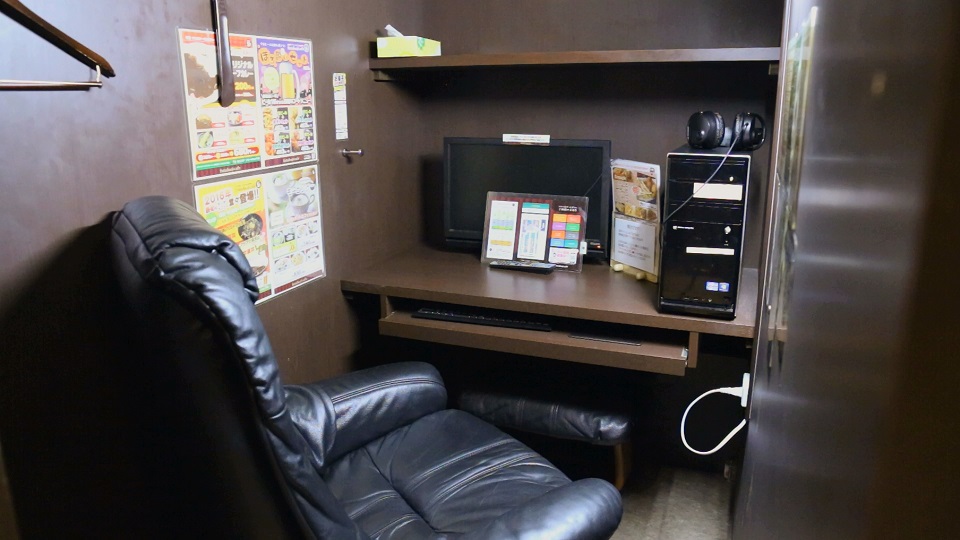 The reclining seat is perfect for those who want to enjoy their time while sitting in a comfortable chair.
Double Net Seat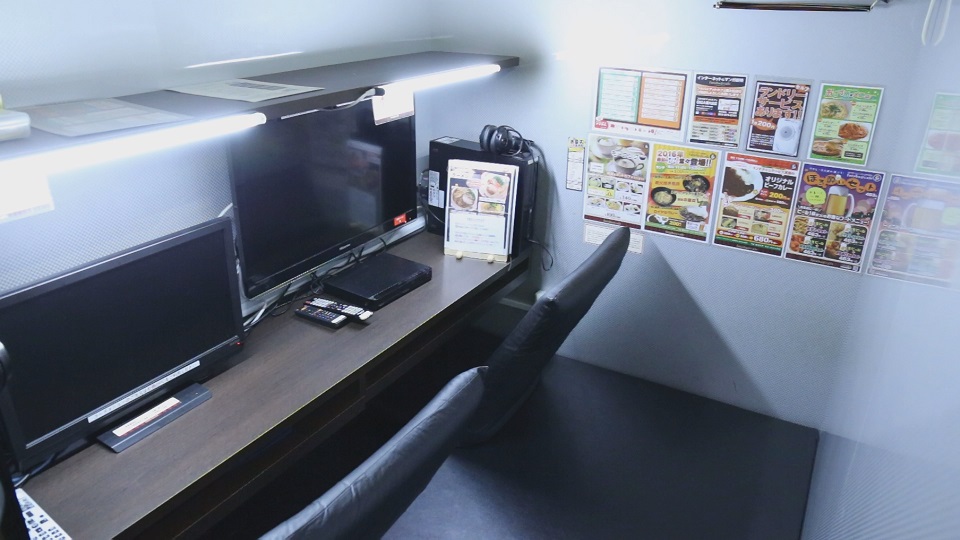 This type is for two people or for those who want to use two PCs.
There is also a special girls room available. The room can be locked from inside. So girls can use Futaba@Cafe also alone completely carefree.
After you chose your plan and seat, it is time to pay. After finishing the paperwork, you will receive a voucher with your room number on it. If you want to leave the cafe for a short time, just give your voucher to the staff at the reception desk. When you got back, just take your voucher again and return to your room. You can take your luggage to your room. Storage space is available there.
Plenty of services at Futaba@Cafe
There are PCs, DVD player and TVs installed at all rooms. All PCs have an Internet connection.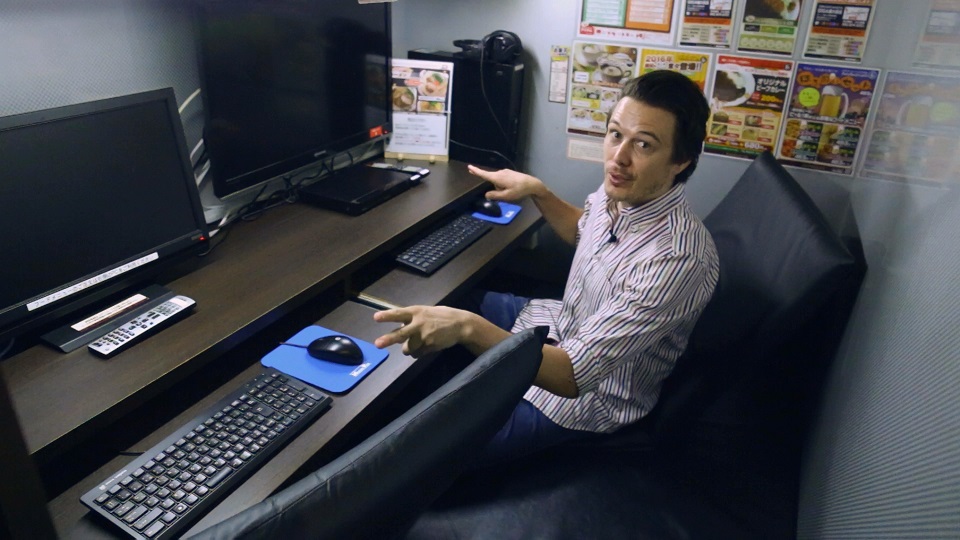 Electric outlets for charging your phone and free wifi are available as well. In addition, all newspapers, magazines and mangas are free to read. At the free drink corner you can enjoy refreshments as much as you want. If you choose the Stay Pack, breakfast comes with it.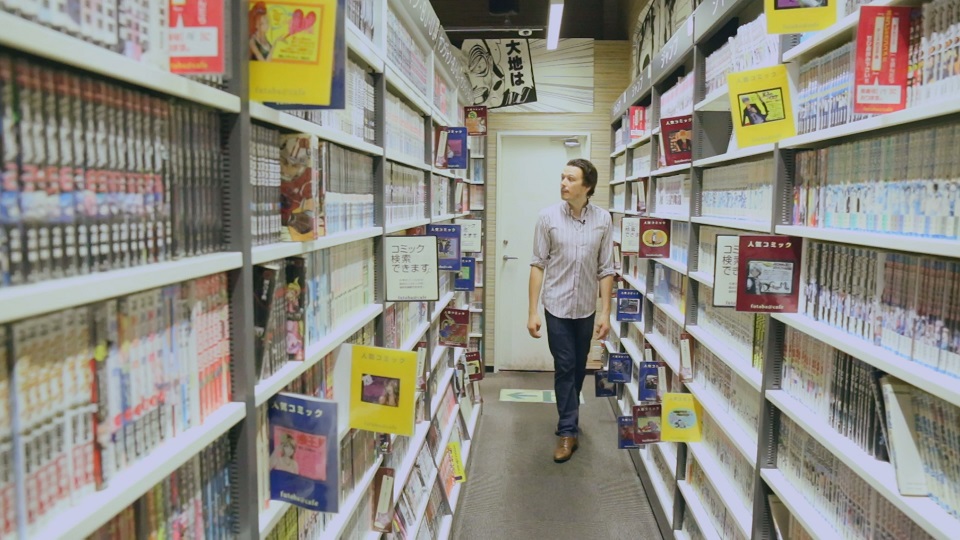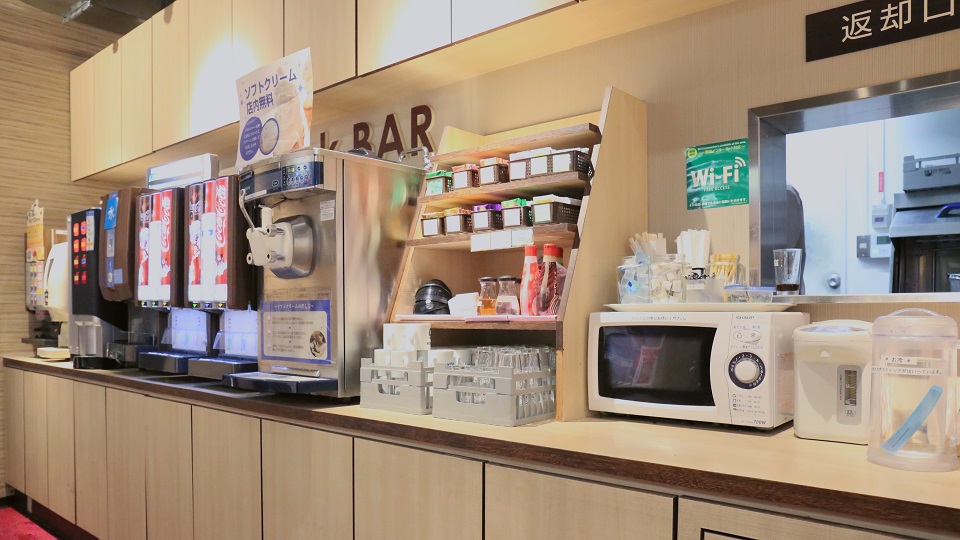 In addition we also sell sweets and cup noodles!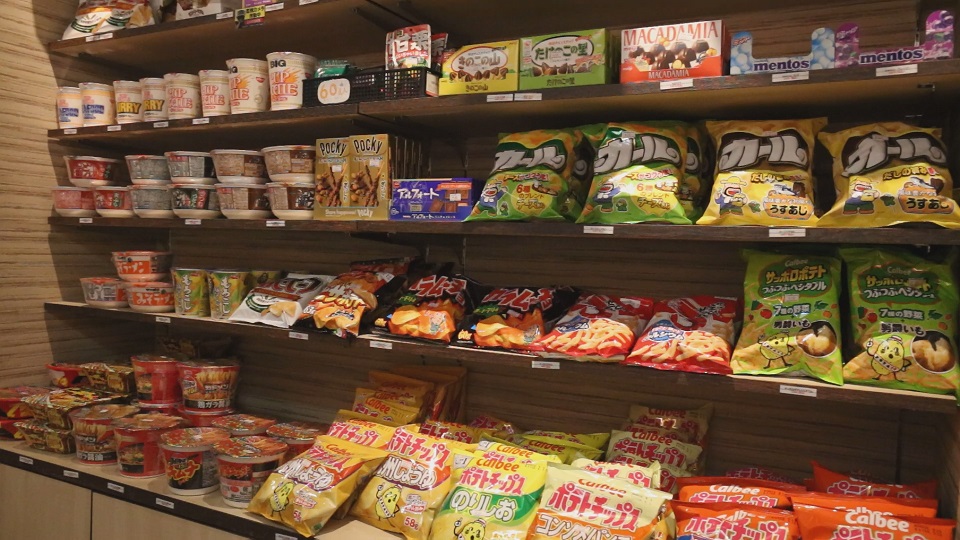 Recommendation for overnight stayers
If you intend to stay overnight here at Futaba@Cafe, we have another recommendation for you. If you chose the stay pack, you can use the shower room for free. Towels and a tooth brush included. If you didn't choose the stay pack, don't worry. For an small extra fee you can use this service as well.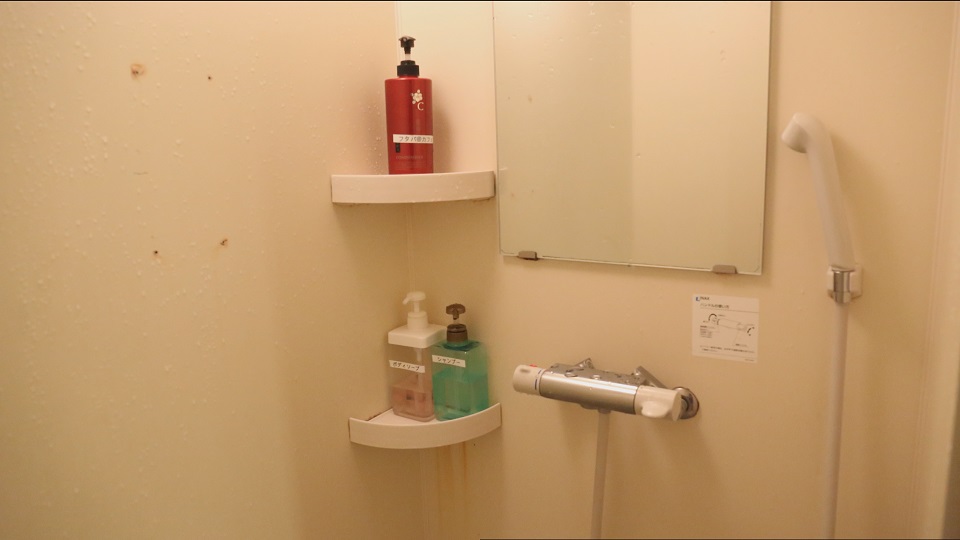 But that's not all, a coin laundry is available as well.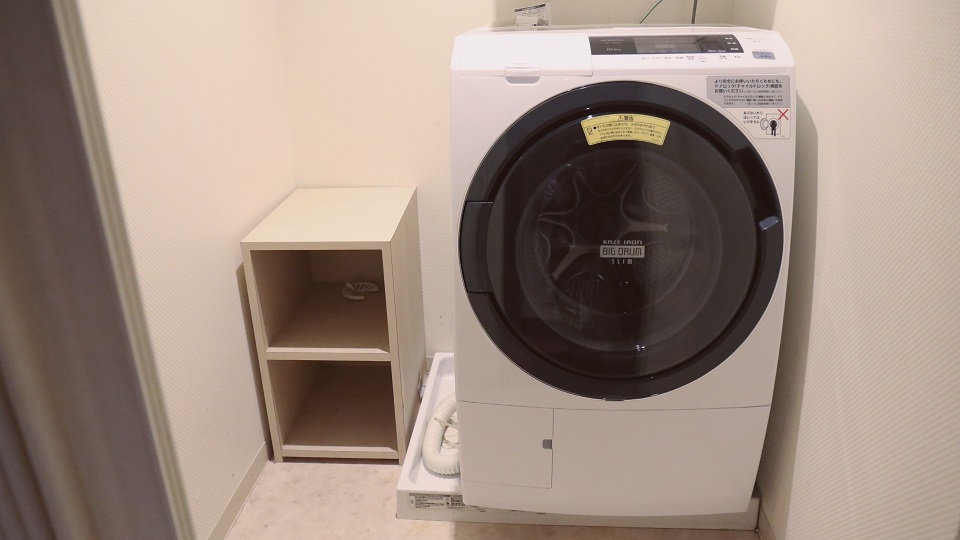 You can get pillows and blankets at the reception desk for free. What a nice service, isn't it?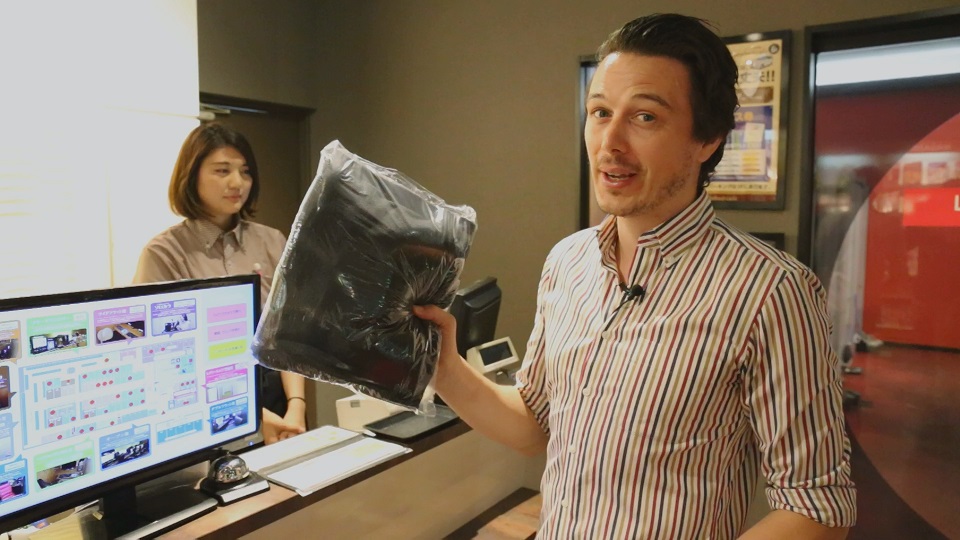 If you want to take a short break, or if all hotels are booked out this place offers you many convenient services. If you want to extend your time, you just have to pay extra fee. No paperwork required.
If you come to Fukuoka, try Futaba@Cafe. You won't regret it. You can also find Futaba@Cafe at Hiroshima.
Futaba@Cafe Nakasu Gate's
| | |
| --- | --- |
| Homepage | http://futaba-at-cafe.com/ |
| Address | gate's 5th floor, 3-7-24, Nakasu, Hakata-ku, Fukuoka-shi 810-0801 |
| Access | By Fukuoka Subway: Get off at Nakasu Kawabata Station, Exit number 4 |
| Contact details | TEL:+81-92-283-0568 |
| Business hours | 24/7 |