Shiki Hair Salon
Foreign clients can be a struggle for Japanese hairdressers.
Eight years in Japan and five salons later, I should know.
Apart from the language barrier (can never quite remember the Japanese for 'split ends') in a mostly ethnically Japanese society, it's no surprise that a lot of things about Japanese salons are designed for Japanese hair, from the menu of styles to the type of hairdryer to the products.
So, when I learned that Hiro, the creative director of Fukuoka-based salon Shiki, has previously worked as a hairdresser in London for over 10 years, to say I was excited was an understatement. That's over 10 years in a multicultural capital where he became skilled at doing every kind of hair type you can think of.
At London Fashion Week he looked after models. At London's prestigious Radio Salon his regular clientele list even included some celebrities.
Hiro returned to Fukuoka two years ago, and in April opened his own salon, Shiki, in the fashionable district of Kiyokawa. Split ends in tow, I went to meet him.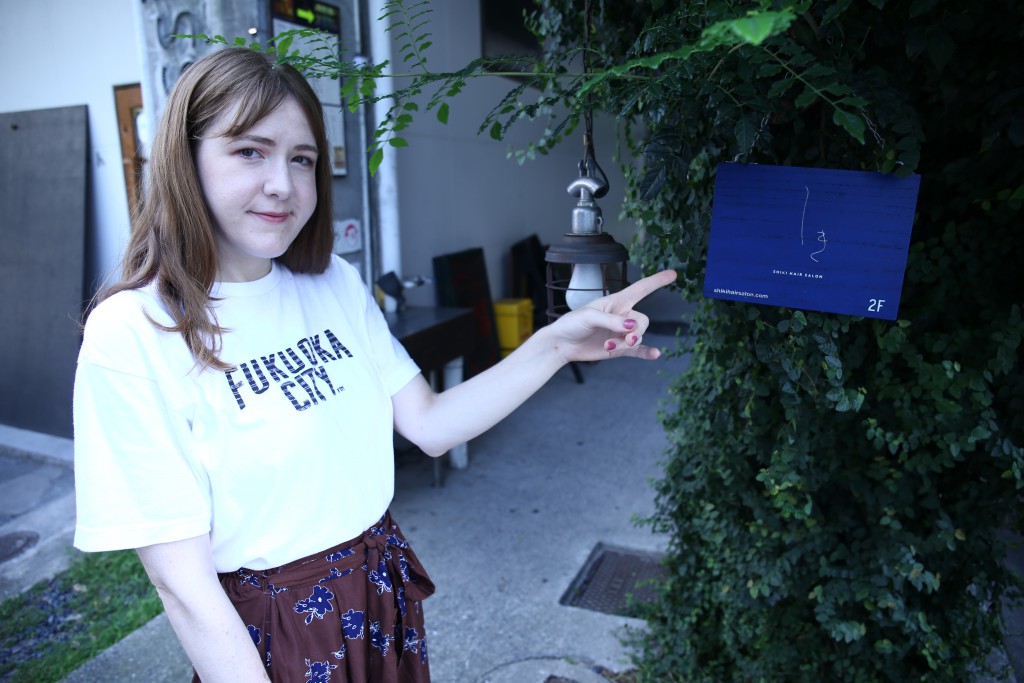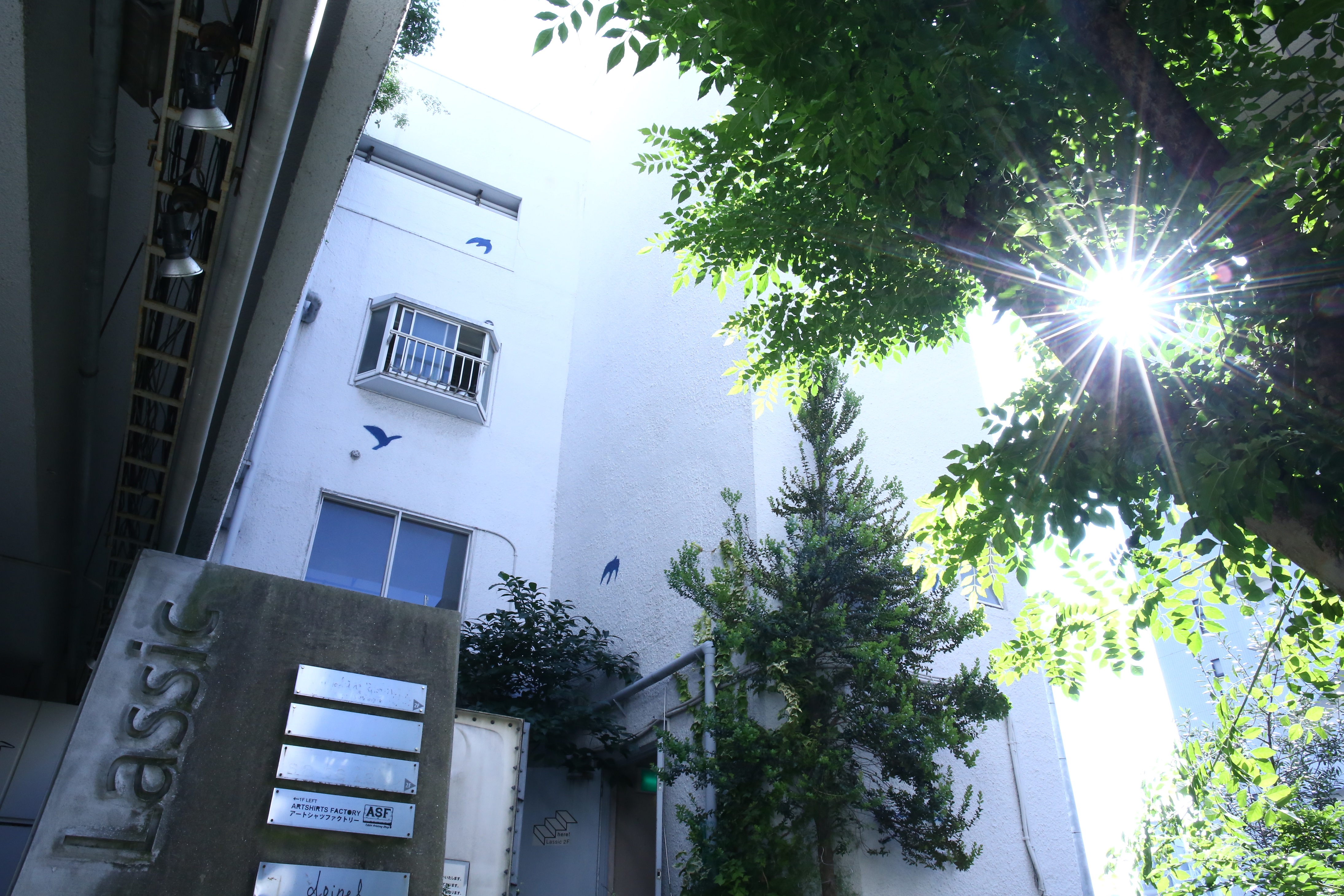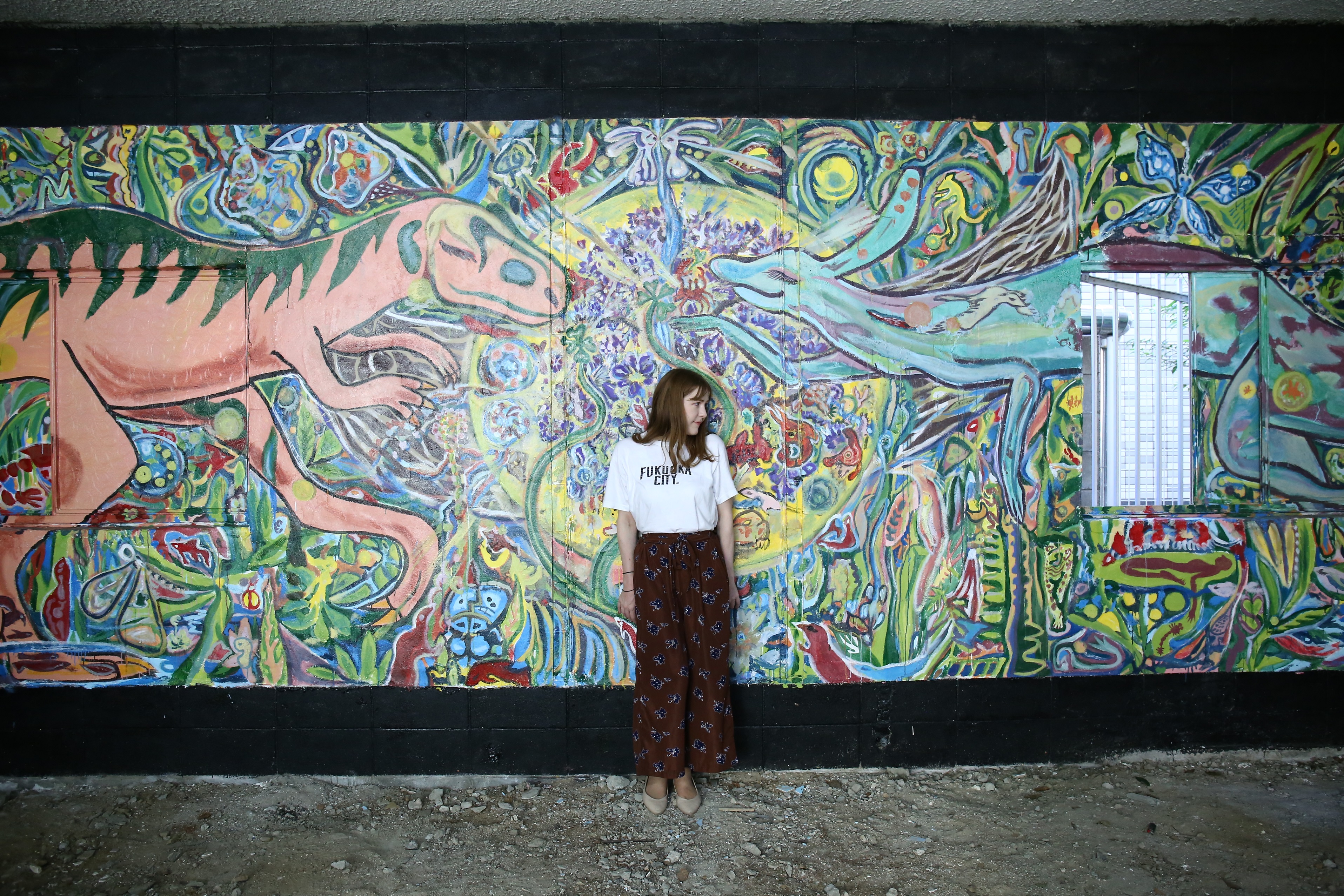 With a fantastic riverside view, Shiki is small yet somehow spacious.
A mix of both British and Japanese elements hint at the owner's worldly influences, with sliding Japanese windows juxtaposed with artwork created by Hiro's British friend.
Once I'm seated, we talk about my hair. We decide to get rid of my split ends and tame some of the frizz I'm dealing with from Japanese summer humidity. While Hiro is working, we talk hair, England, Japan and everything in between.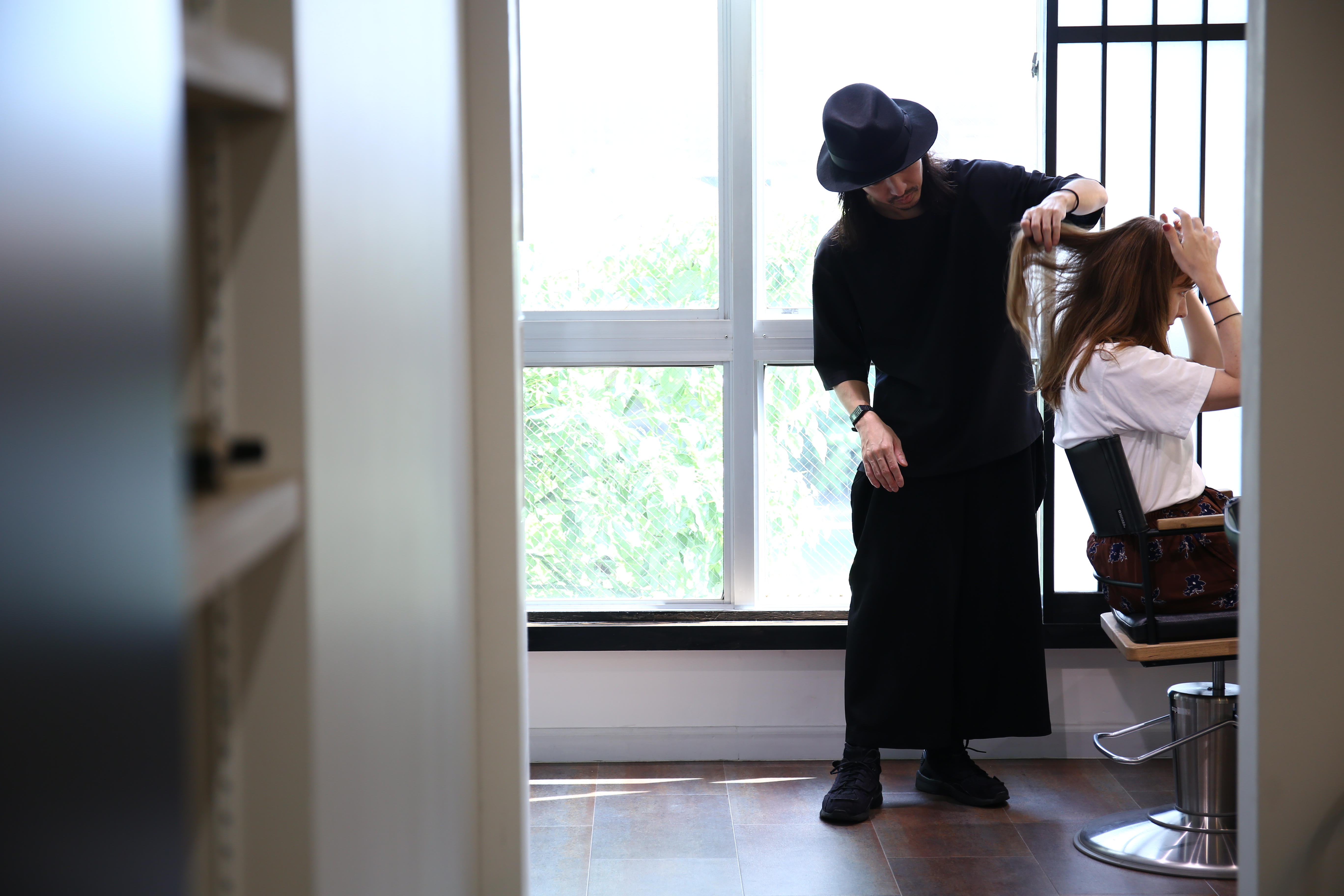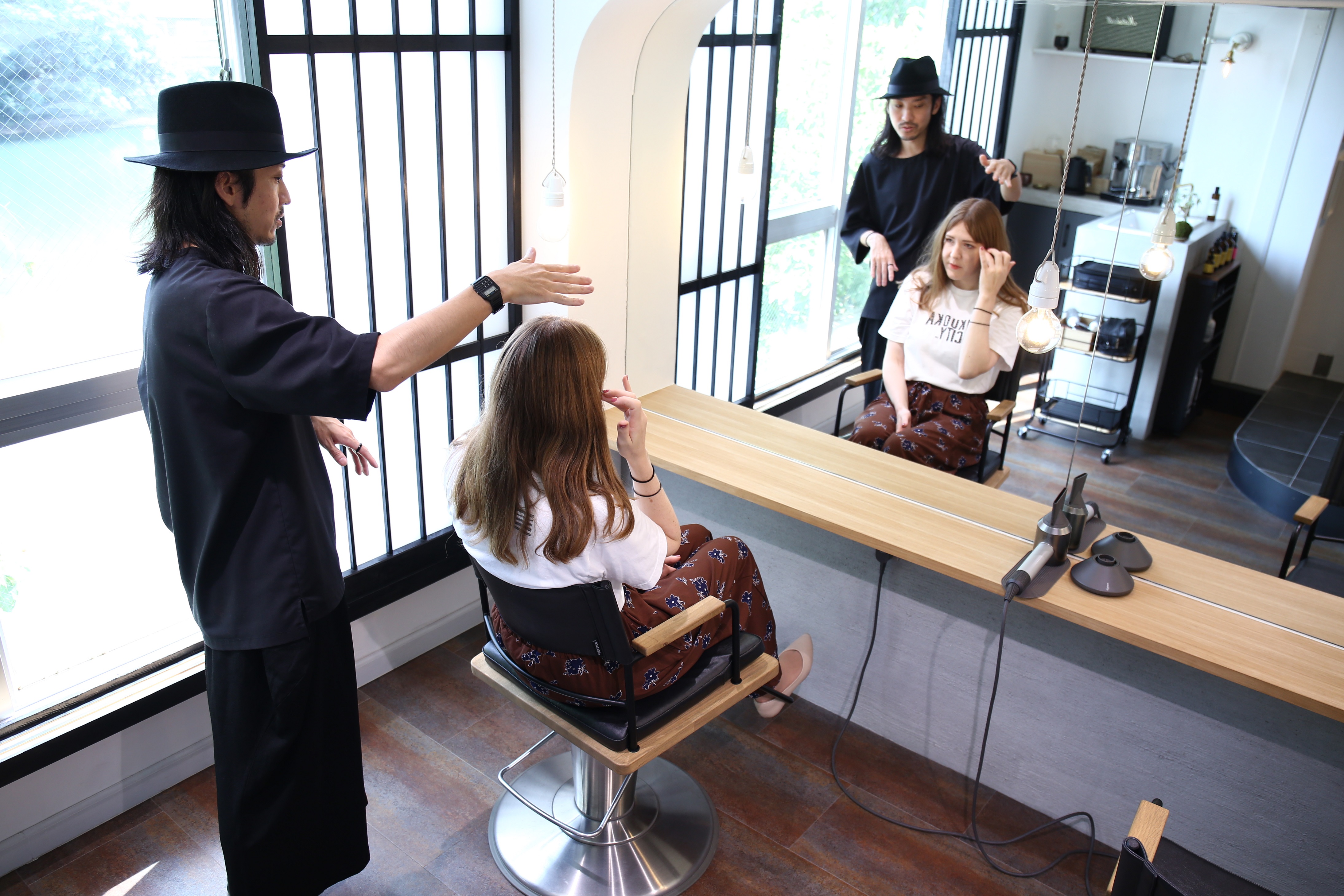 1. You lived in the UK for 10 years. What triggered your move to the UK?
When I was a kid I was really quiet. I never smiled. But when I watched Charlie Chaplin on tv my mother told me I would be laughing. I suppose I was attracted to Western culture from a young age. The UK also appealed to me because of Vidal Sasoon. As a hairdresser I wanted to study about the Sasoon way. I think British hairdressers are some of the best in the world.
2. How was life in England?
When I first moved to England I lived in Brighton with a host family. They gave me instant noodles (laughing). I love British food though actually. I love English breakfast, black pudding and crisps.
Also, I love how easy it is to be yourself in England. There are so many kinds of unique people in the UK. It's so fun to people-watch there. I want Japanese people to able to express themselves more like Western people.
3. How long have you been hairdressing now?
12 years now. I trained in Fukuoka before working as an assistant for a year in England, and then moving on to be a stylist. I've been a stylist for 11 years.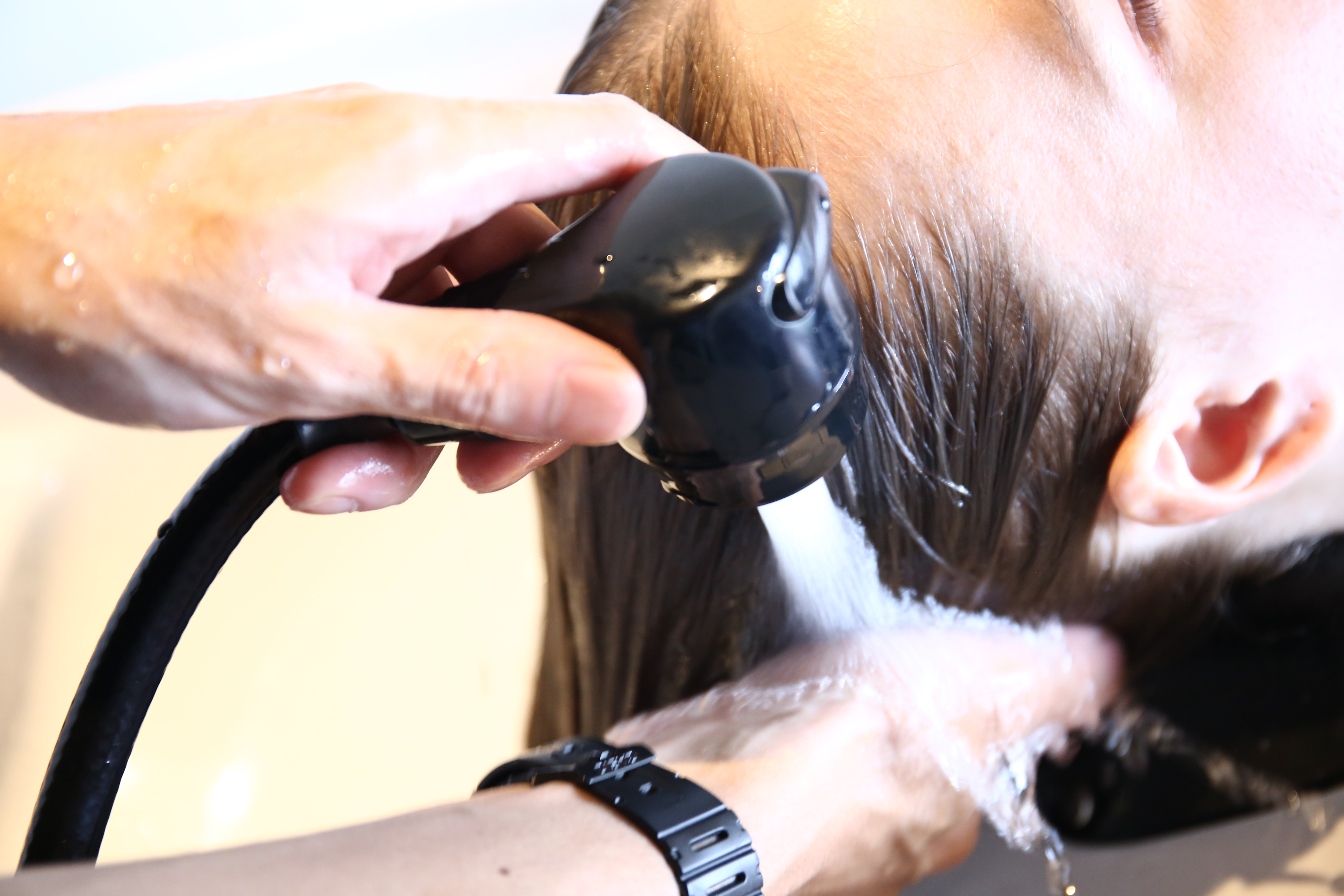 4. Was it challenging to get used to the British way of hairdressing?
No, it was something I wanted to do. British hairdressers have more control over what they are doing. They know exactly what they want to do. The service is more relaxed too. In Japan, hairdressing is more about following a manual and sticking to decided styles. I prefer the freedom of Western hairdressing.
5. How was London fashion week?
It was such a good experience. I did the hair of 6 different models. You do have to work under pressure, but it was a lot of fun.
6. Could you tell us a bit about your salon?
My salon is called Shiki, which means 'seasons'. Seasons have different colors, just like people. At my salon, I want to help people find their colors that show their characters. I believe everyone is different.
7. Who is your salon for?
My salon is for everyone. Because my happiness is making people happy. It doesn't matter who. The clients are a mixture of Japanese and international.
Japanese people come because it's something different. Most of them are open-minded types of people who have been overseas. International clients are able to express what they want in more detail because they are able to use English.
8. Please tell us the strengths of your service.
I know how to care for hair and help customers to maintain their style. And most importantly I know how to help people be themselves more by bringing out their characters with my styling.
Also, I know Western hair trends and I can speak English. Customers can explain what they want in detail without a language barrier.
9. How are you different now compared to before you went to England?
I'm more open minded. I was interested in foreign cultures before but I became more open minded after going overseas. We are all just human. Sometimes I wonder why we have things called countries.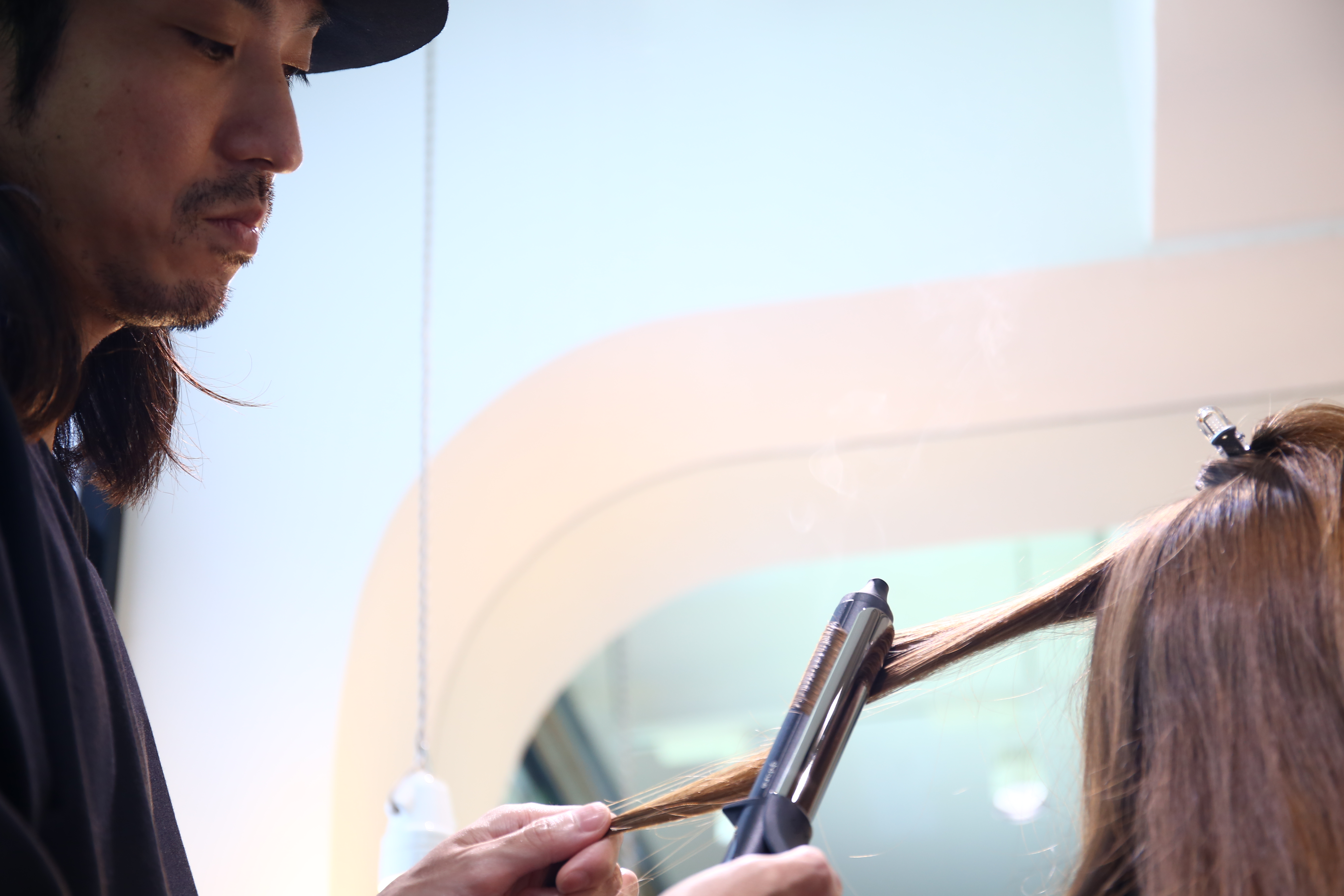 10. How is it being back in Japan?
Now that I'm living in Japan again, I am learning a lot about traditional culture. I'm practicing meditation at a temple, and I do calligraphy in my spare time. I think Japanese culture is very beautiful.
11. What are your top three hair styling essentials?
Dyson dryer, GHDs and Oway products. Oway is an Italian haircare brand. All of the ingredients are organic, so they're really good for your hair.
Oh, and scissors as well, most importantly. (That's four but I'll accept)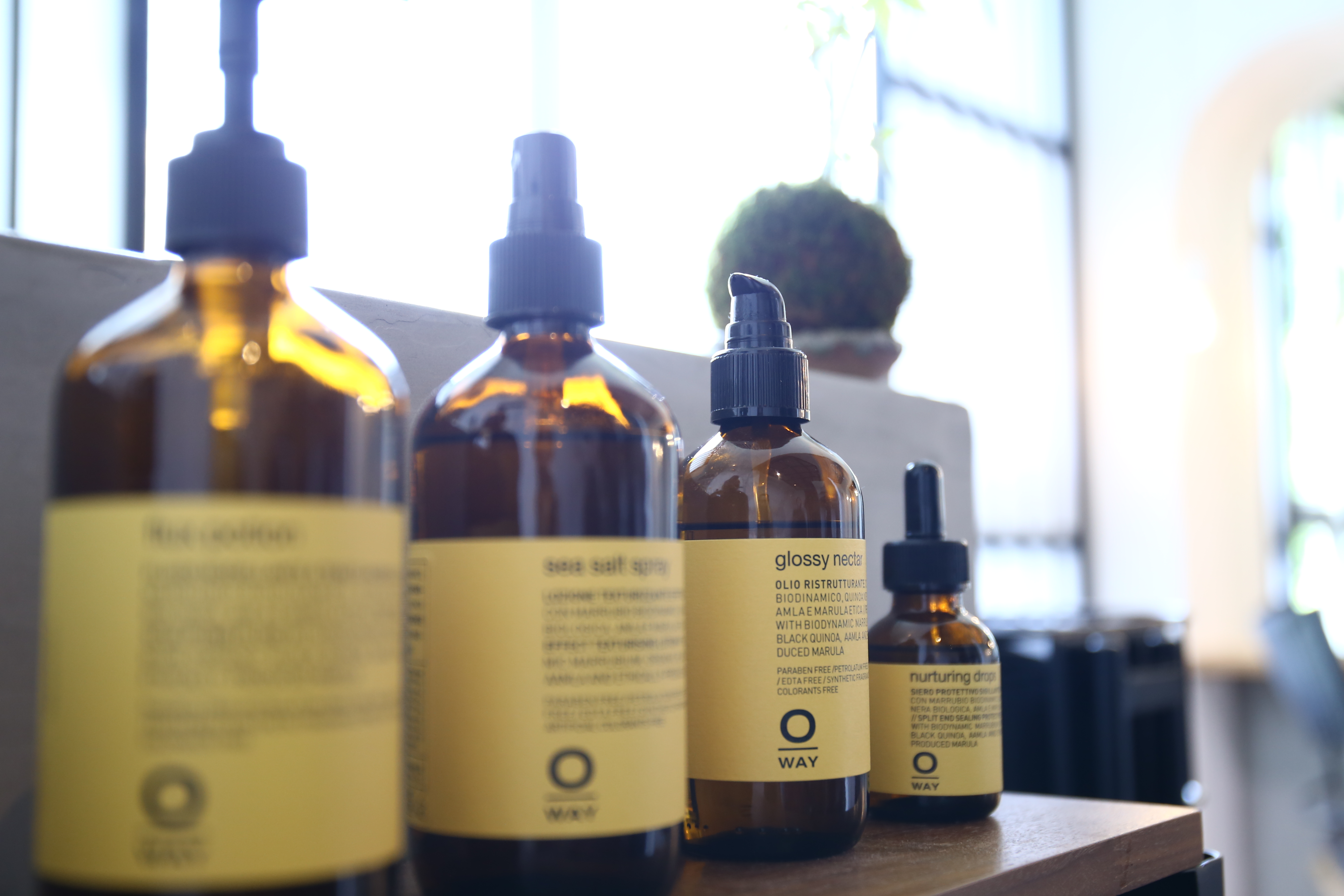 12. Do you have any goals for your salon?
My goal is always to make people happy.
After Hiro is finished, I'm really impressed with the results. When I explained my concerns about frizz, Hiro knew exactly what products and techniques to use to bring me healthy, radiant looking hair. It was also wonderful to be able to use English to talk about my hair in detail that I wouldn't be able to in Japanese. I felt totally relaxed, just like I was in a British salon!
I will definitely keep using Oway products and be visiting Shiki again in the near future.
Thank you so much, Hiro!
。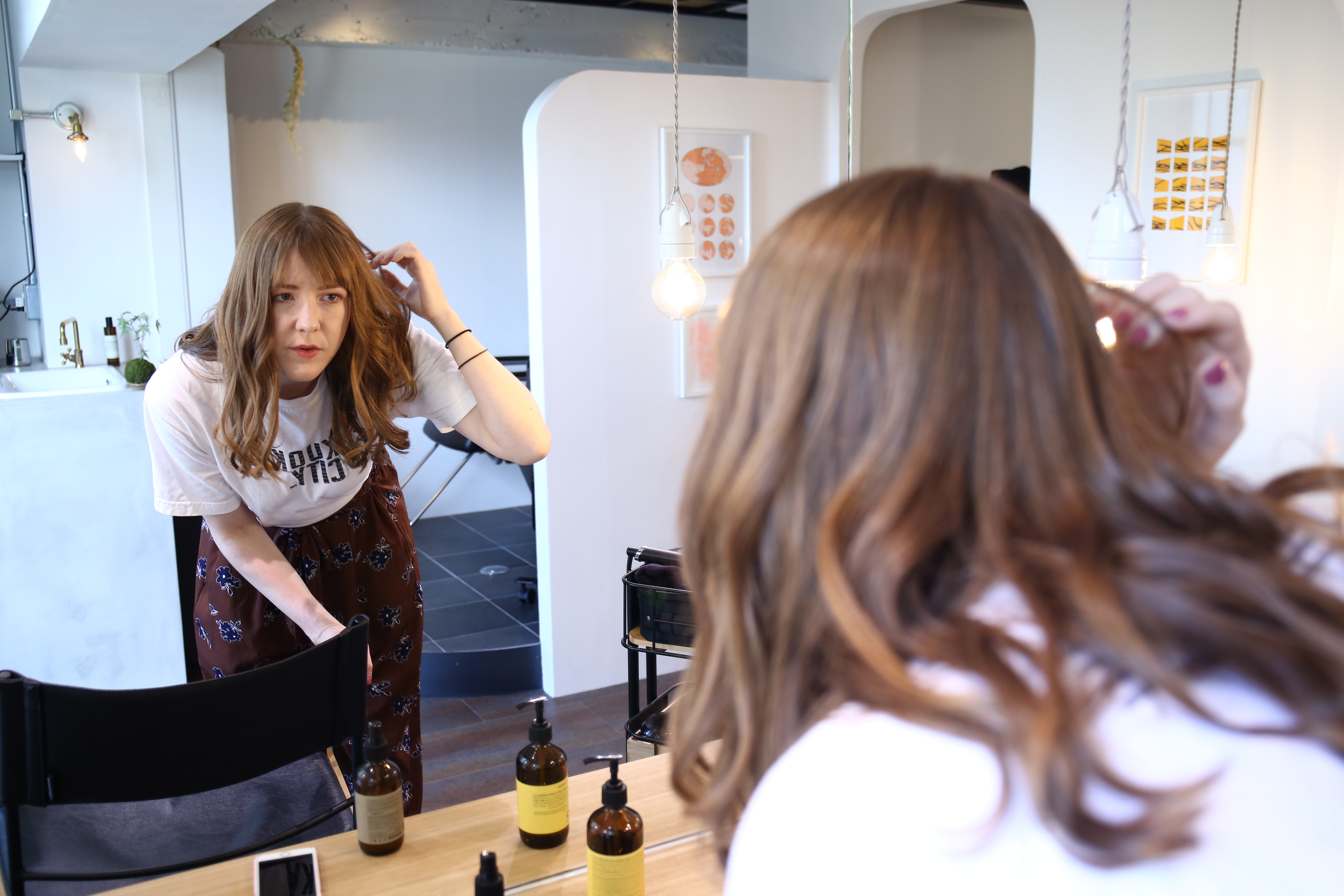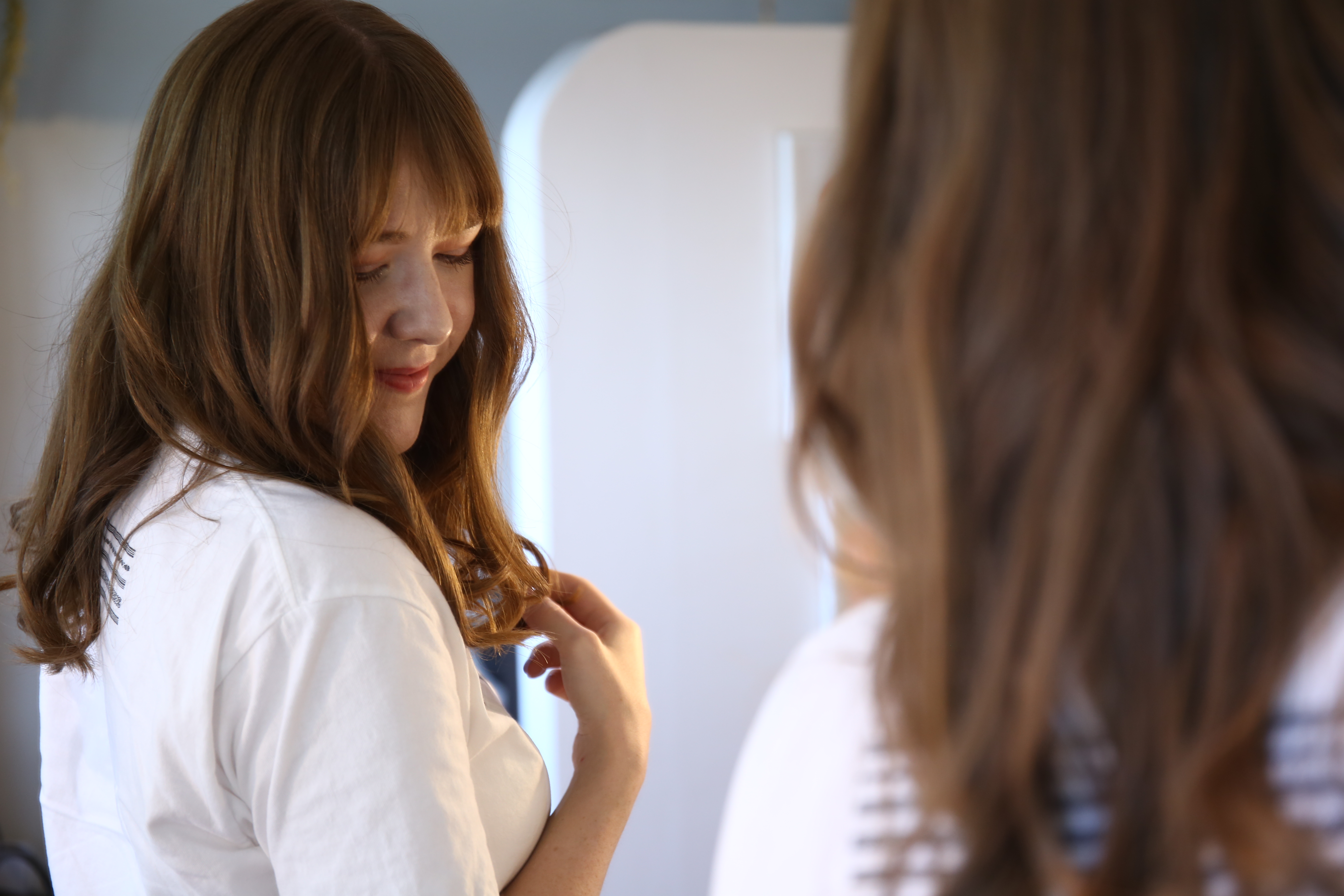 Tools and products used today:
・Dyson hairdryer
・GHD hair straighteners
・Oway smooth+ SILK´N GLOW SHAMPOO
・Oway smooth+ SILK´N GLOW HAIR MASK
・Oway NO-RINSE MOIST CONDITIONER
・Oway flux potion
Shiki Hair Salon