Cycling in Akizuki
Whether as a hobby, sport, or even just a means of transportation, bicycles are an important part of everyday life for more than a handful of us. And what better way to enjoy our bicycles to the max than to get together for a ride with friends?
Today some FFJ staff members got together with their bicycle-loving friends and headed for the town of Akizuki, located in Asakura City in Fukuoka Prefecture.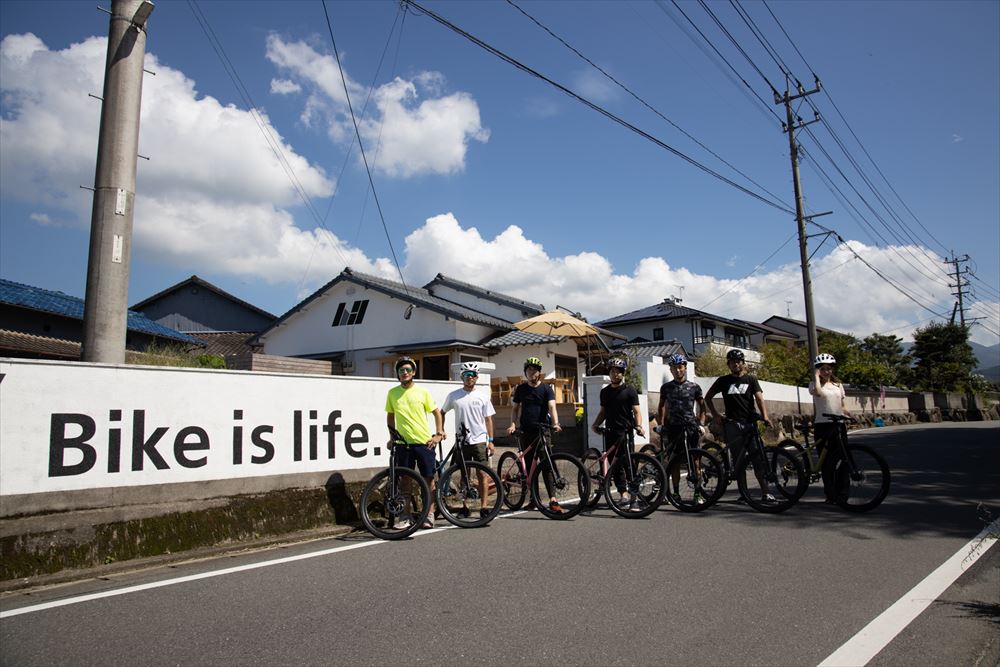 From the mountains to the rivers to the countryside fields, Akizuki is an area simply abounding in natural beauty in addition to the old-fashioned, traditional feel of the town itself, as if frozen in time. Famous for its cherry blossoms in the spring and its autumn leaves in the fall, in recent years the area has also become a popular spot among tourists from abroad as it is just full of some of the best of what Japan has to offer.
Amidst the tranquility of the mountains, rivers and crisp, clean air, it is finally time for us to take off on our bicycle ride through Akizuki, ready to take in everything the area has to offer!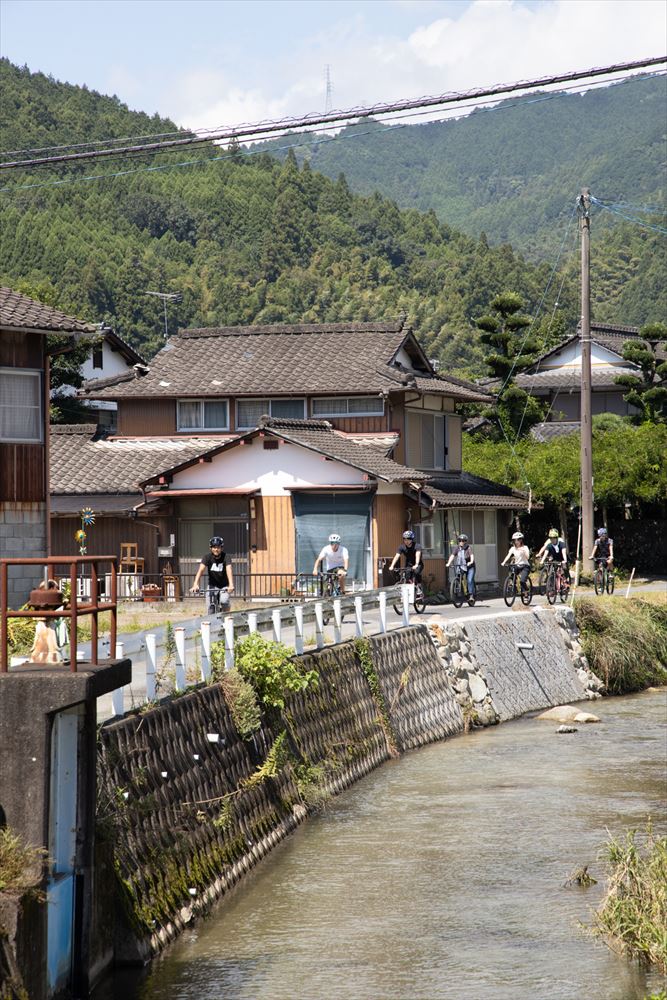 A group of cyclists riding along in a perfectly straight line is a very Japanese sight to see, isn't it? With very little vehicular traffic, you can relax and take a leisurely ride down the streets of this little town.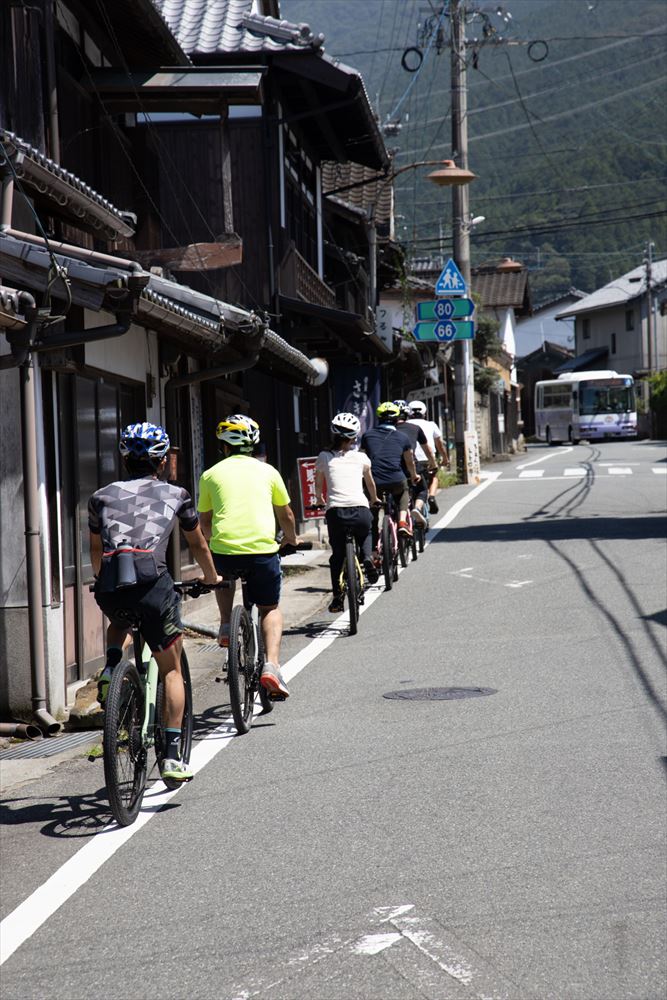 The traditional scenery of the old town soon stretched out before us as we approached the old castle town.
Today was actually really hot, coming in at a scorching 36 degrees Celsius!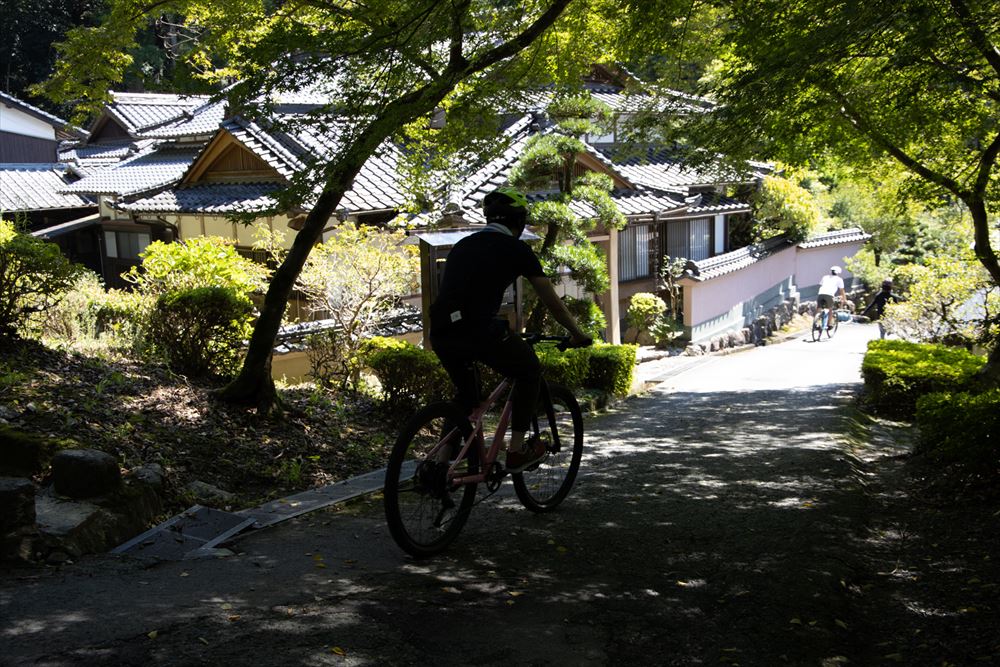 Tiny beams of sunlight as they peaked through the canopy of trees and the faint forest scent felt particularly refreshing on such a hot day.
And now for a quick break…and a chance to cool down in the nice cold, refreshing river waters.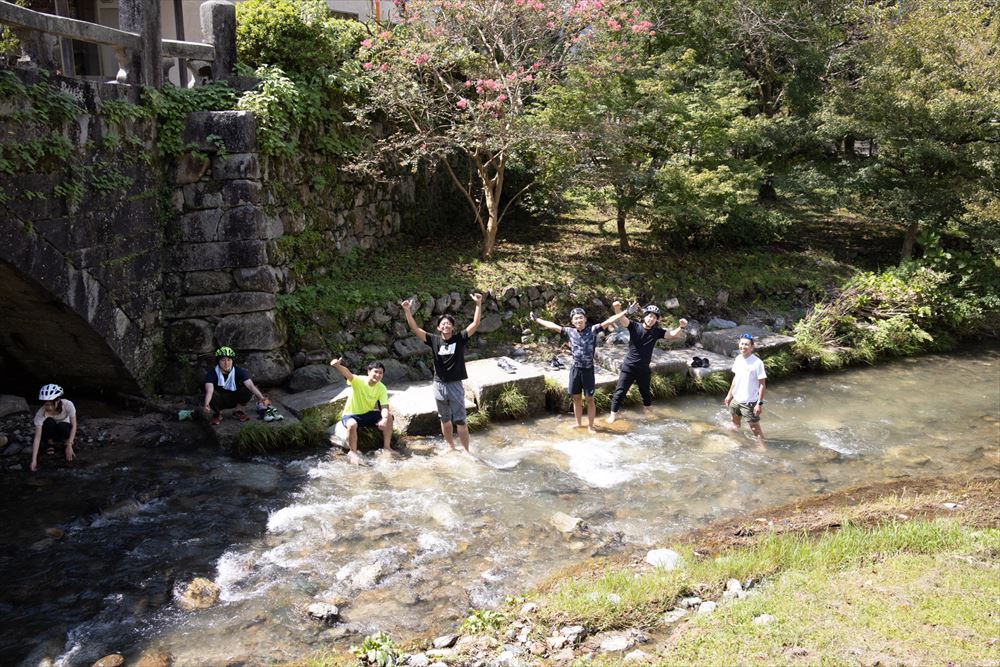 The town of Akizuki offers a number of places to get something to eat, great spots to relax and take a break, as well as shops where you can buy all sorts of things such as local handicrafts. The area makes the perfect place for a stroll not only for families and couples, but also for photography enthusiasts with its plethora of photo-worthy spots!
The expansive fields of the countryside open up before us as we leave the castle town area behind us for a truly exhilarating feeling!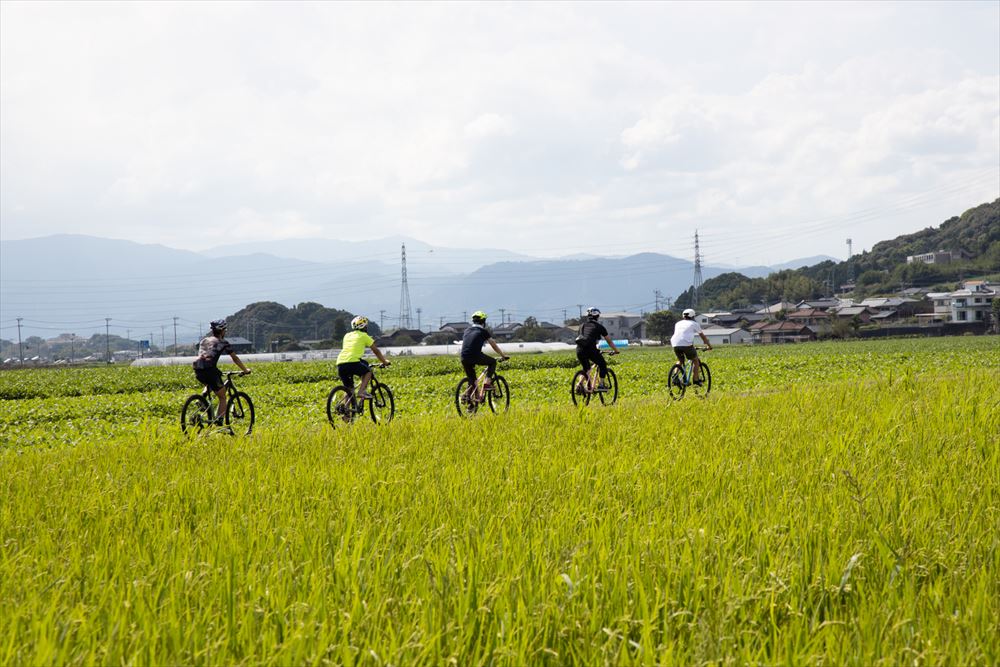 We rode right on through the little road that stretched straight out before us!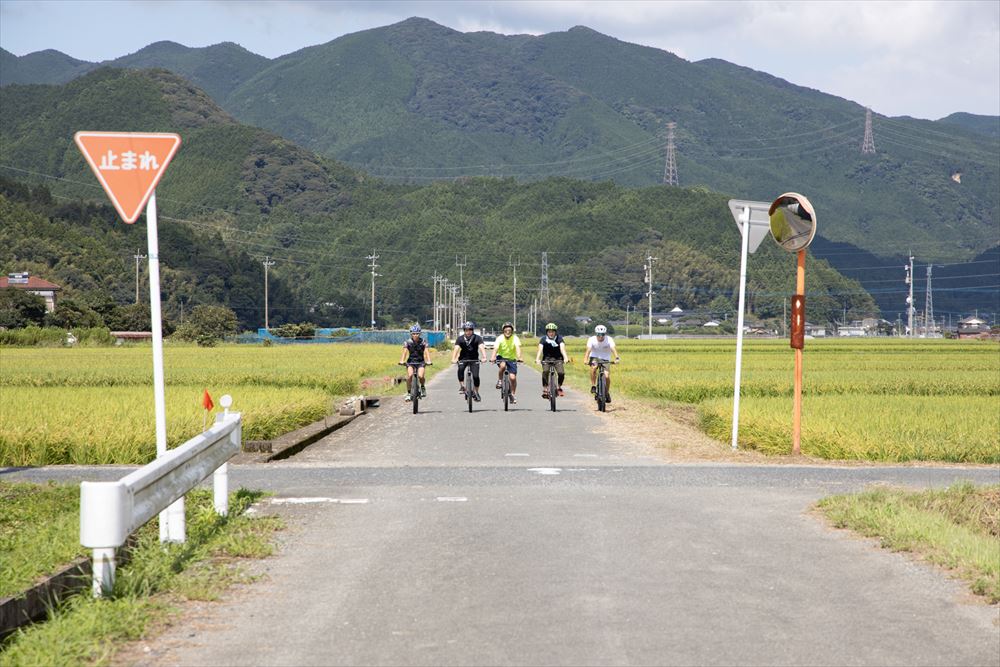 It's time for one final shot – a group photo to the backdrop of the natural beauty of Akizuki. And now with our newly sun-kissed skin and an invigorated smile, it is time to bring our little cycling adventure through Akizuki to a close!