Canal City
Fukuoka is a king among cities in western Japan for shopping. It punches far above its weight with the number of a variety of shopping experiences one can have. But if you get tired of the Tenjin crowds or elbowing past commuters and tourists in Hakata City then this is one oasis is just for you. Nestled among the yatai and night-time distractions of Nakasu on the banks of the Naka River one can find Canal City. Standing on the riverside and a good stroll from Nakasu-Kawabata station, it's a mighty jewel among the lower pleasures the area offers. Canal City's waterside location adds to the feeling that it is not quite part of the city, not being a thoroughfare like Tenjin or Hakata. Step into its slightly bewildering space and you may indeed lose yourself.
Canal City Hakata was opened in 1996 and now covers almost 250'000 square meters of floor space. Here you find everything you would expect from a shopping and entertainment area built upon the shoulders of optimism for the new Heisei era, but perhaps not as you would expect it. Enter from opposite Seiryu Park and you will step down onto a cobblestone floor with greenery and benches open to the sky high above, even as the floors and the Canal City Fukuoka Washington Hotel tower above you on each side. This intimate space has illuminated trees and is often even romantic on a pleasant evening, helped by the cafes and creperies that will greet you on your left. There is a little waterway between this miniature garden and the hotel creating a moat effect. More on this later.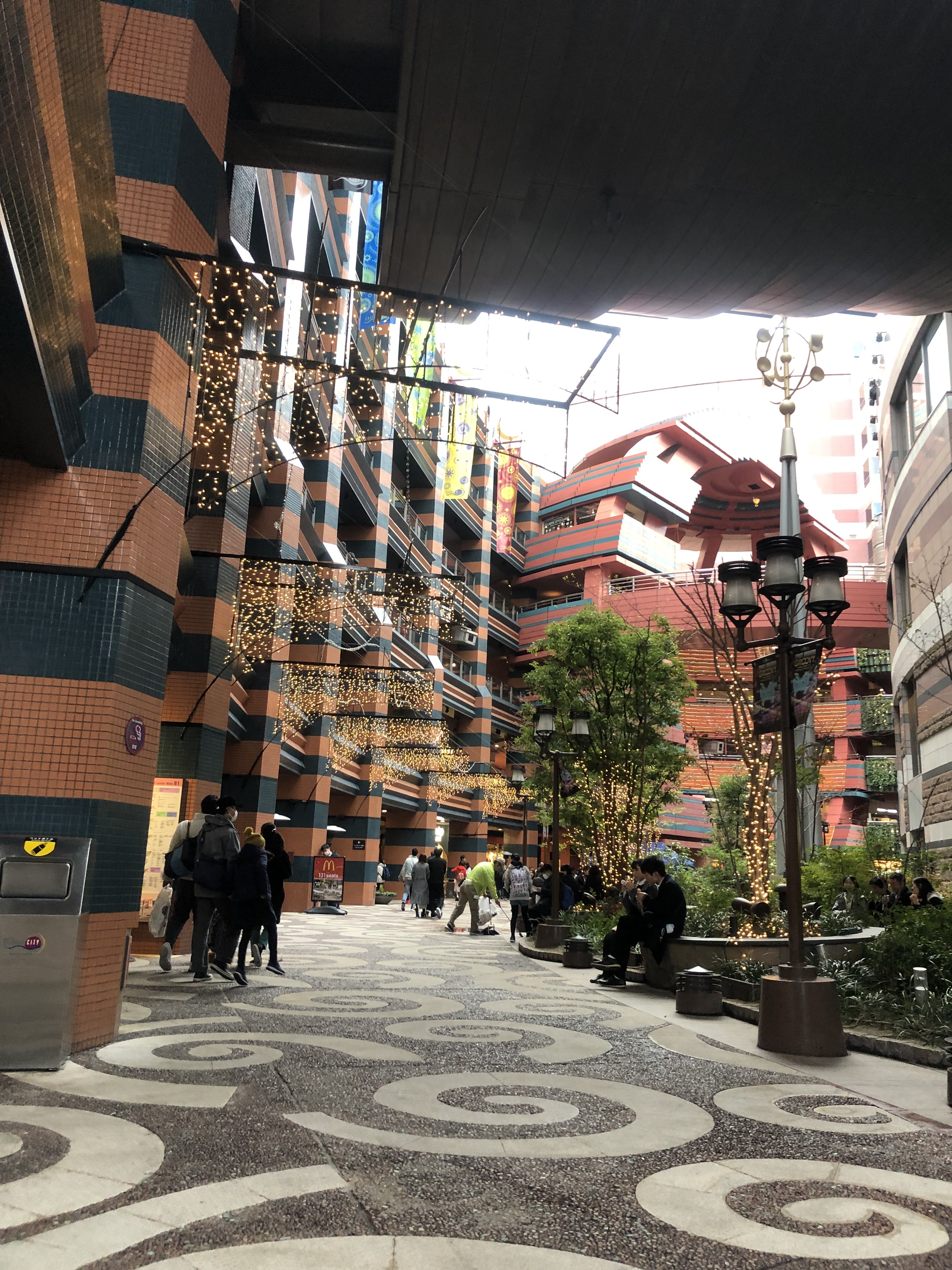 The floors of Canal City rise like balconies of deep red and cobalt grey, curving around the path and centering on a great half-spherical opening, almost as if Canal City had been scooped out by a giant spoon. Here at the nexus, the floor balconies are thrown back like the levels of the steep amphitheater or cathedral dome. The larger floor space this creates below is often used for performances and live shows. Standing in the center and looking up is certainly a giddy experience!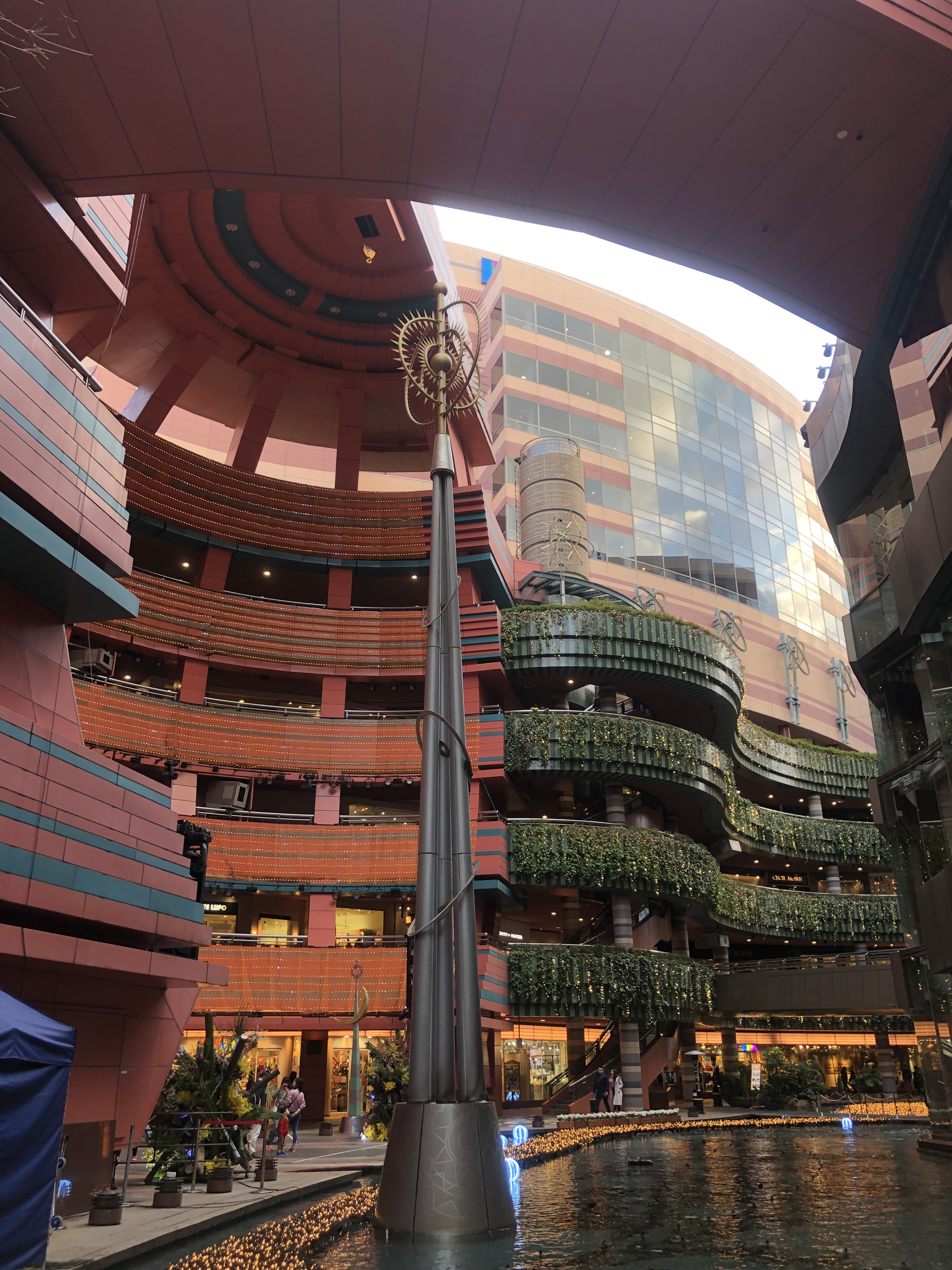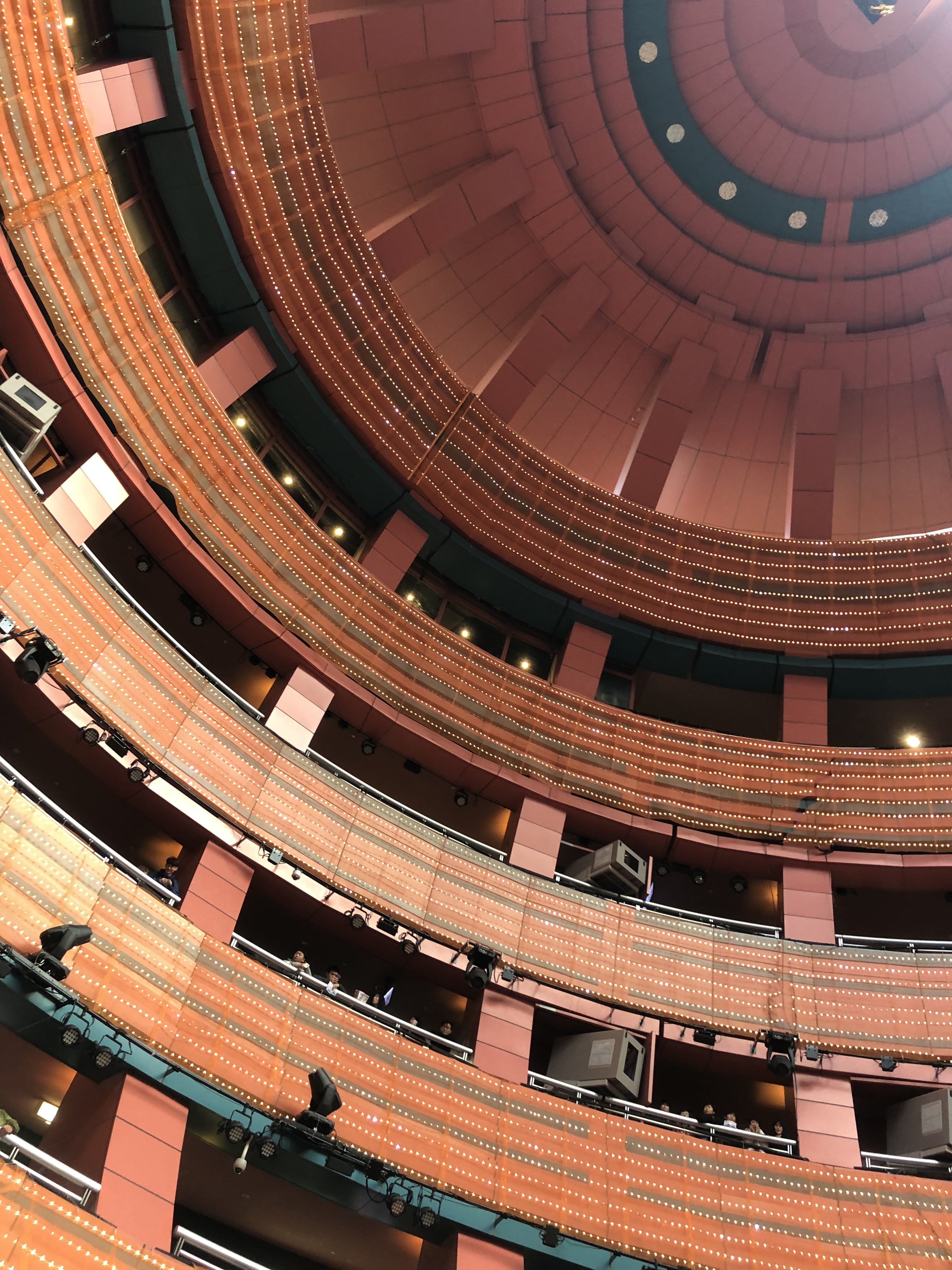 As you continue walking along this lowest floor, you pass souvenir shops and reach 'La Festa' inside. If you want to shop for something fun but the big brands bore you then this is the place. It has small shops for sweets, retro sweets, jewelry and even shops just for Studio Ghibli products, cup noodles and KitKats! Once you have passed through you will find Hamley's toy shop, a new addition to Canal City. Hamley's is the greatest toy shop in the world and last year a little part of Regent Street, London, came to Fukuoka. Like the mother shop, staff demonstrates a wide variety of toys and there are plenty of games to distract the little ones (although this is not the only place in Canal City for that).
From the first floor, the proper business of fashion shopping begins in Opa, a sort of mall with the mall. Many brands are here including Adidas, Diesel and Armani Exchange. Depending on the weather, you can pass through on the inside or by the aforementioned balcony walkways. The walkways are covered but not exactly pleasant in bad weather. The second floor has more of the same (but with more gentlemen' fashions) as well as a Disney Store. The third floor has all your sporting needs. If this all gets a little bewildering (and the stretched layout of Canal City will do that) then there are plenty of maps, both normal and interactive, as well as stairways and escalators to guide you. If you are following the balcony walkways then as you get higher, you are treating to more and more sumptuous views. I couldn't help but notice that Canal City has a propensity for geometric shapes (squares, circles, lines, and triangles). On the higher levels, your eye may be caught by thought-provoking stylistic golden orreries on top of tall spires. Canal City can be recommended if your normal shopping experience doesn't have enough metaphysical architecture.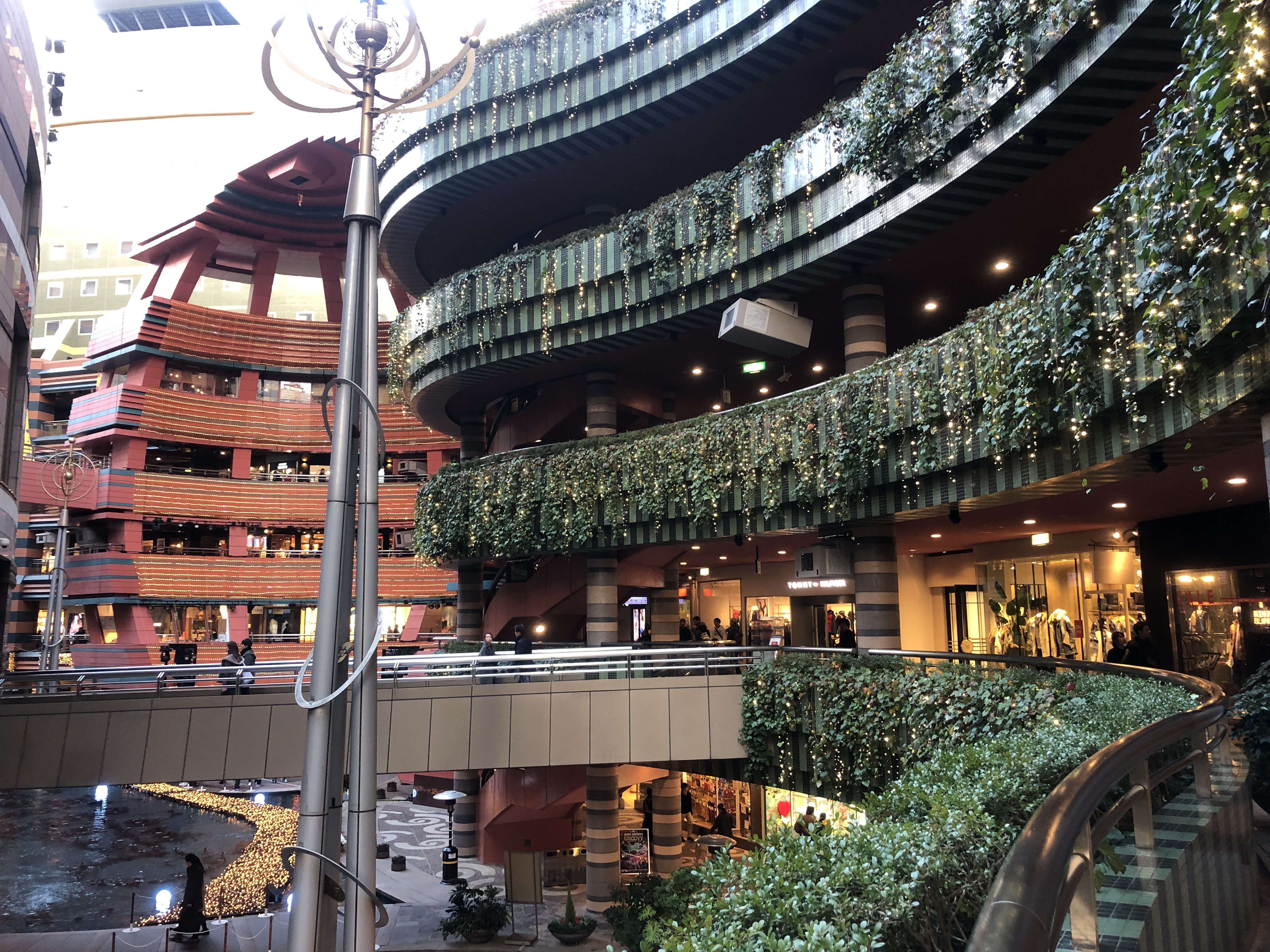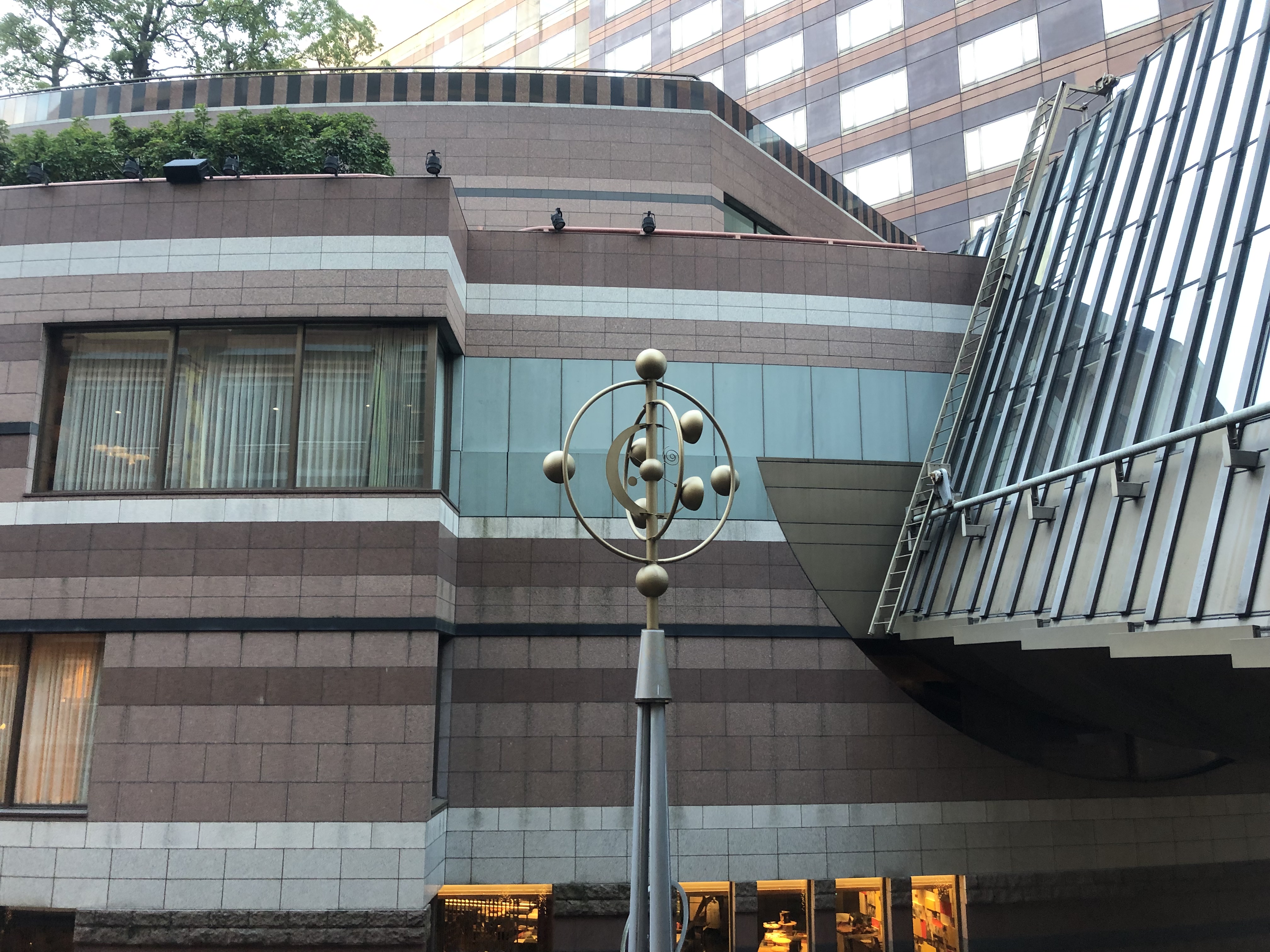 If such deep ponderings leave with the need for some light distraction then the fourth floor will provide with the IMAX United Cinema and Taito Station. Taito Station is another gaming area so keep those hundred yen coins handy. Following that, you can enjoy one of the many restaurants available on the same floor. But empty stomachs would be well-advised to save themselves for the fifth floor and the Ramen Stadium. While not exactly the Yahuoku Dome there is still a great variety of ramen shops to be found and there will definitely be a bowl for every palette. As evening draws in don't be alarmed if you hear loud music reverberate throughout Canal City, but you'd be advised to find a balcony and watch the water below when you do as a fountain and light show will be your treat. Get there quick once the music starts as everyone will be there to watch!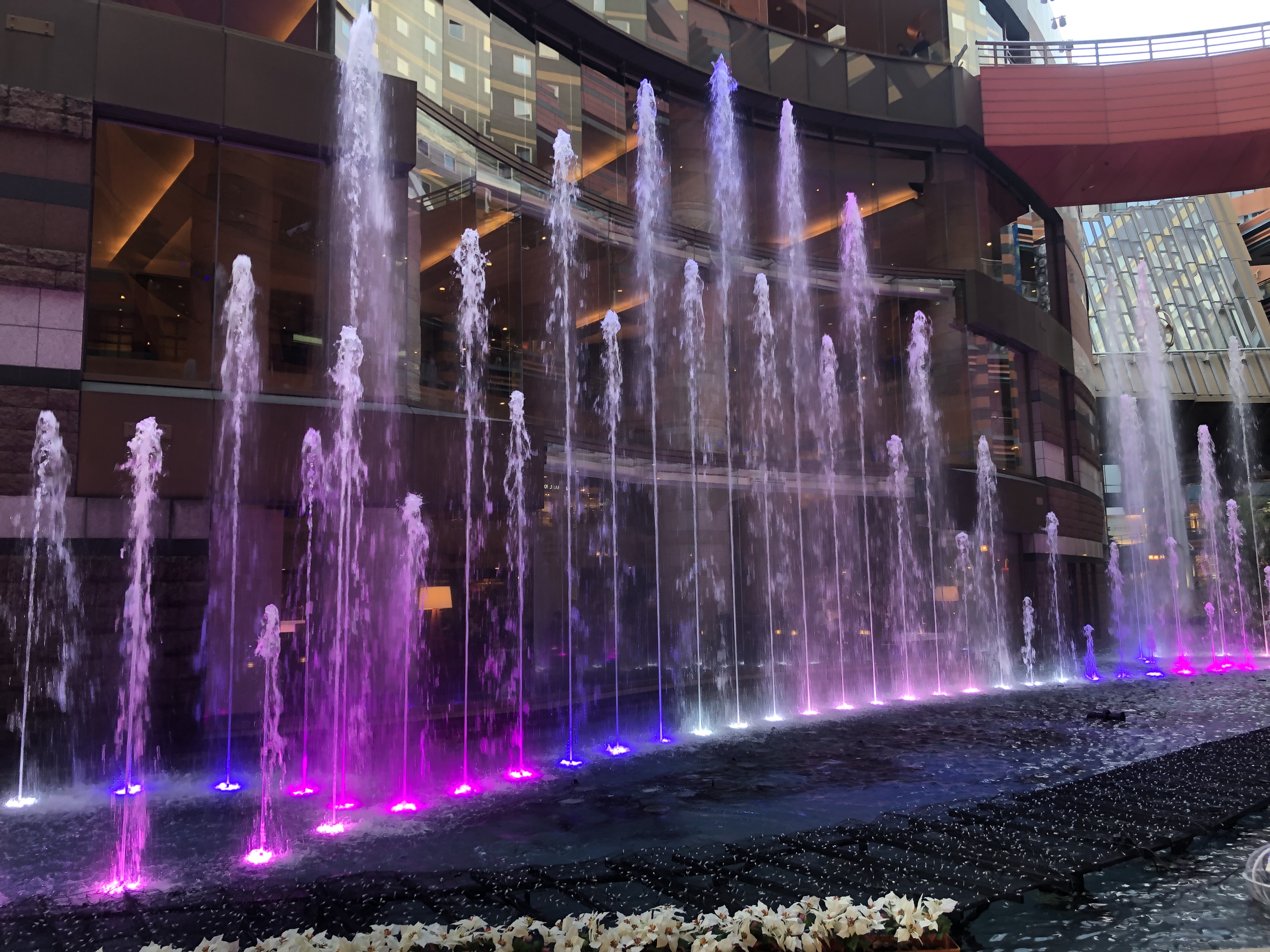 A newer addition to Canal City is the East Building area, slightly apart from the main buildings but it has a large H&M, Uniqlo and more places to eat and drink. It's often busy and surrounded on three sides by busy roads, thus it somewhat lacks the characteristic feeling of being an oasis that the main part of Canal City has.
Canal City's popularity with locals and tourists alike has not diminished its unique and beguiling atmosphere. As mentioned earlier, it is perhaps my favorite out of the triumvirate of Tenjin, Hakata City, and Canal City. It is certainly the best-looking shopping experience and well worth a visit.
Canal City Hakata
Original:Ferrari Roger Vincent