Fukuoka Art Museum
Fukuoka may be best known for its championship baseball team, its shopping, its seaside pursuits and its enviable variety of heavenly food and drink, but our great city is no slouch when it comes to the higher airs of culture as well. That concrete and glass edifice Across Fukuoka has a great selection of classical concerts all year round and there are galleries and museums to suit almost every taste dotted around the city. Ensconced in a picturesque corner of Ohori Park, the Fukuoka Art Museum is now in the fresh glow of a recent two-and-a-half year refurbishment and is hosting special exhibitions to celebrate this.
Originally opened in 1979, the museum had already acquired more than five hundred pieces of art by the time its glass doors opened for the first time. From Buddhist to contemporary art, these set the tone for how the museum has been curating for the last forty years. The museum is spread across two floors with extra exhibition space outside along the broad steps of its northern entrance from the park. The museum is a low, broad building of smooth terracotta and trimmed with textured concrete, covered and cosseted by the greenery of the park and the open sky.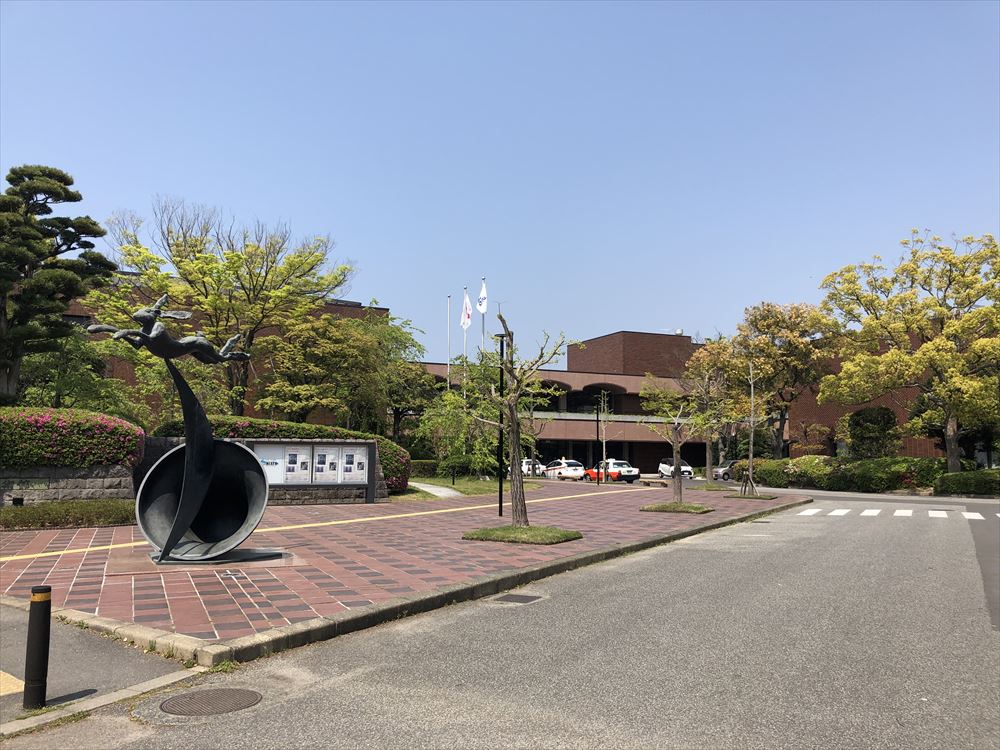 The interior of the museum continues the designs and textures from the outside – square pillars of exposed textured concrete hold up low vaulting ceilings. Floor to ceiling windows on all aspects of the building keep the museum from feeling dark and allow the gorgeous reflected light from the park to become like a bright tapestry around you. Spot lighting, a part of the renovation, keep your eyes well-adjusted in whatever corner you wander into. Nonetheless, the architecture gives the place a hushed seriousness. There are few curves or natural shapes. Low brown chairs and dark wooden tables are here and there to rest weary limbs.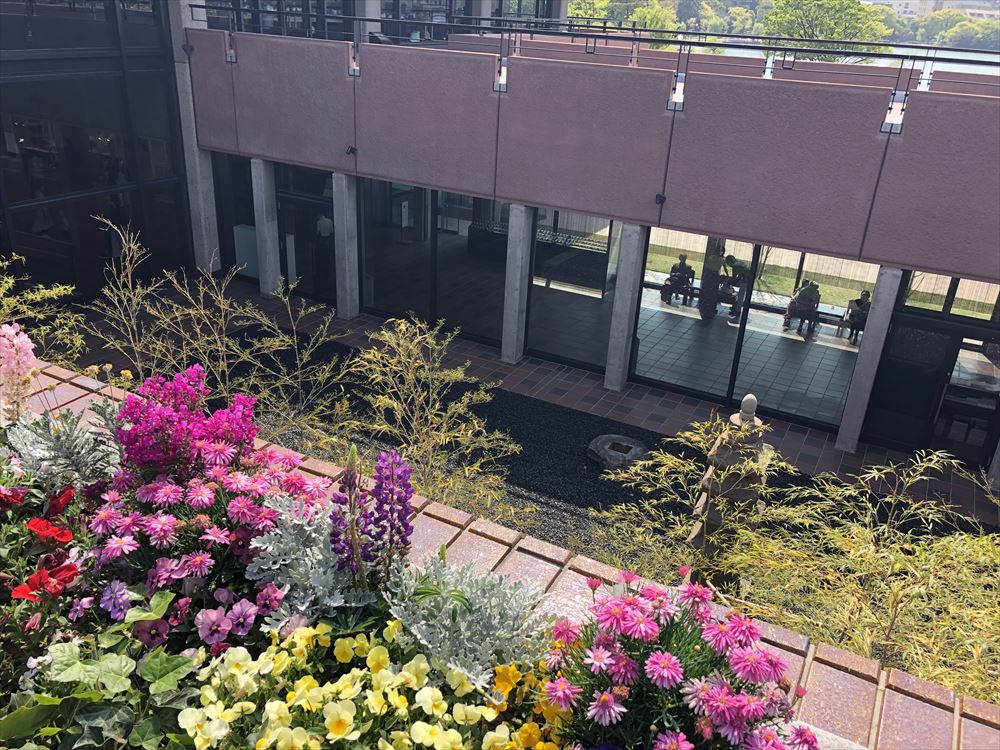 Something to keep your eyes open for is where you can and cannot take photographs as it varies by room and exhibit. There are clear signs (all signage in the museum is also in English, but sadly many exhibit labels are Japanese only) and you can always ask the helpful staff who are dotted around the museum with reassuring frequency.
Every week or so the museum conducts tours in English free of charge, although you do need to register your place beforehand as spaces are limited. The website has all you need to know. Fortunately, Fukuoka Art Museum is not so big that you cannot tour around it yourself within an afternoon (or certainly a day, if you find the exhibits suitably captivating to hold your sustained attention). Speaking of sustenance, since one cannot appreciate art on an empty stomach the museum has a café and a rather pleasant restaurant, both with views over Ohori Park. Eating and drinking within the museum is restricted, even outside the exhibition halls, so the visitor would be well-advised to ensure they don`t need a snack any time soon before they arrive. There are a handful of water fountains so at least you won`t go thirsty.
On the upper floor you can find a selection of art books, with small bookshelves holding volumes large and small on art. Here are also two small interactive terminals where one can read about the exhibits and see them up-close on large screens. Downstairs is the modest museum shop.
The gallery spaces themselves are split across both floors but the main spaces are on the upper floor. There are Galleries A to F and a separate gallery for special exhibitions. The three regular galleries hold modern and contemporary art, mostly by Japanese artists. On my visit, Gallery A had the works of Fujino Kazutomo, a twentieth century canvas artist from Tokyo who mixes serene naturalistic human forms akin to European High Renaissance classical paintings, such as the birth of Venus and Amore and Psyche, with surreal and even macabre imagery which made me think of Hieronymus Bosch. This is vividly so with his large canvas work The Temptation of St Anthony, an engrossingly twisted scene full of human anatomy in the most nightmarish of combinations. Perhaps not one for the children.
The rest of the main galleries on this floor are split between Buddhist and Hindu art from all over Asia and modern art from some of Kyushu's finest artists. The Buddhist art includes scrolls and glazed pottery from as far back as the sixth century. There are also some fine and very well-preserved examples of the famous Kakiemon, Imari and Hirado ware. Gallery E hosts Kyushu artist Yoshida Hiroshi and his Turner-esque oil canvasses and woodcuts of traditional Japanese scenes. Gallery F continues with a melange of Kyushu modern art including sculpture, installations and canvasses.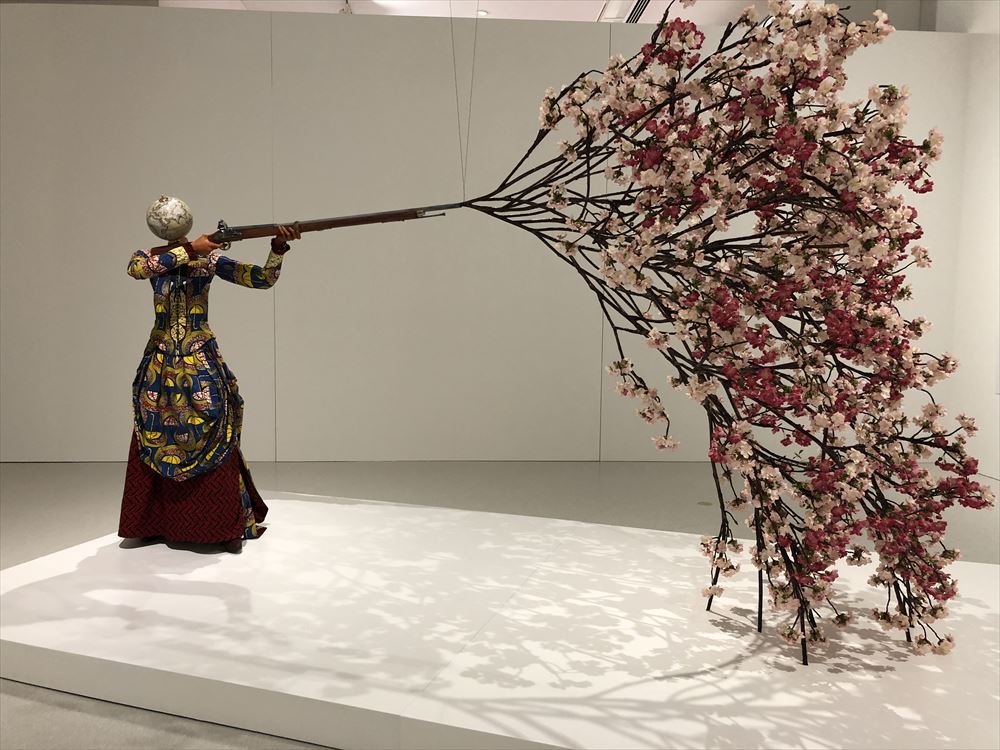 Thanks to the renovation, some of the museum's most important and popular collections can now be seen in softly-lit and airy new surroundings. Salavdor Dali's Madonna of Port Lligat is a striking mix of Christian imagery and surrealist details very typical to the artist. Joan Miro's synaesthesia work Dancer Hearing an Organ in a Gothic Cathedral has a childlike innocence despite the unreal figures and their coloured eyes staring out from the black canvas. The Flying Sleigh by Marc Chagall is his dreamy tribute to the great loss and despair he had suffered by the time he created the picture in 1945. If you entered the museum through the southern entrance than be sure to head upstairs and out onto the veranda that overlooks the park, for a quick look around will lead you to another well-known artwork in the shape of Kusama Yayoi's giant yellow and black-spotted pumpkin. A prime spot for photos! The veranda, like the museum itself, is trimmed and trussed with gorgeous flowerbeds and greenery, as if tendrils of the park had burrowed beneath the museum and emerged to beautify the dun stone with soft nature.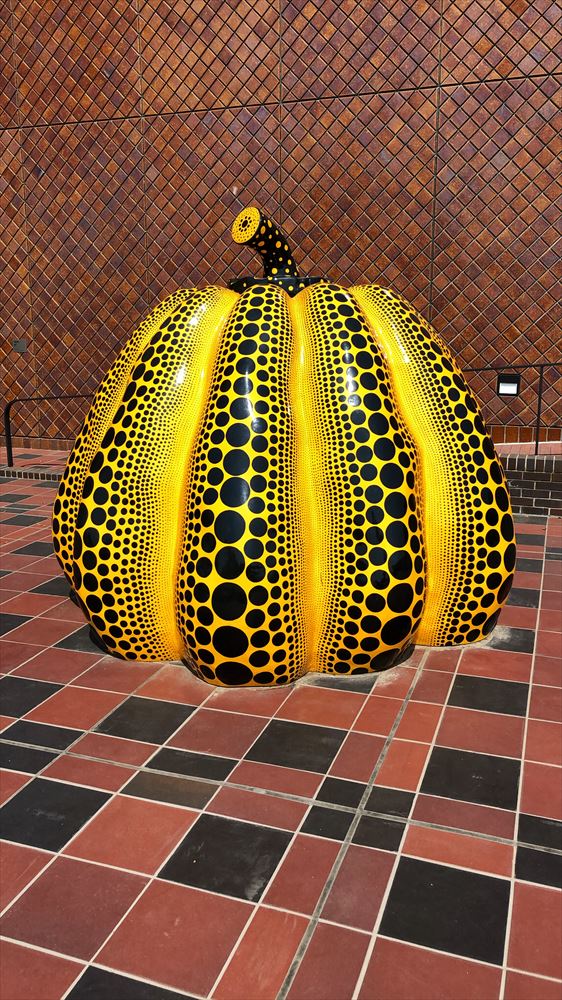 The Fukuoka Art Museum provides a calm and thoughtful distraction from the bright and rambling rambunctiousness of Ohori Park and is well worth a couple of hours of your time, even if an art museum may not seem all that appealing to you. It's a compact slice of Kyushu culture, looking rather fetching after its recent refurbishment in one of the quieter parts of Fukuoka's most famous park.
Fukuoka Art Museum
Written by Roger Ferrari