Enjoy Onsen with New Nuruyu Relaxation Ticket!
New discount ticket now available for purchase.
The new 【Nuruyu Relaxation Ticket】 is a discount pass including round-trip bus fare from the Saga Station Bus Terminal to Furuyu and Kumanokawa Onsen, as well as a hot springs admission ticket worth 300-yen valid for use at hot springs in Furuyu and Kumanokawa for a set price of 1,500 yen.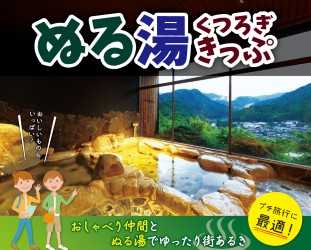 ●What is Nuruyu?
The Furuyu and Kumanokawa hot springs in Saga prefecture are characterized by their water temperature of approximately 38°C, for a pleasant, not-too-hot experience. This unique characteristic is known as nuruyu (lukewarm water). Many bathing facilities have several different baths with varying temperatures (atsuyu, or hot water, and nuruyu, or lukewarm water), and alternating between bathing in each allows for bathing for longer periods of time. The not-too-hot water temperature also makes them the perfect spot for those who are not fond of hot baths.
●About Furuyu Onsen
The Furuyu Onsen hot springs are also referred to as the "Hot Springs of Beautiful Skin" as they are known to leave the skin feeling nice and silky smooth.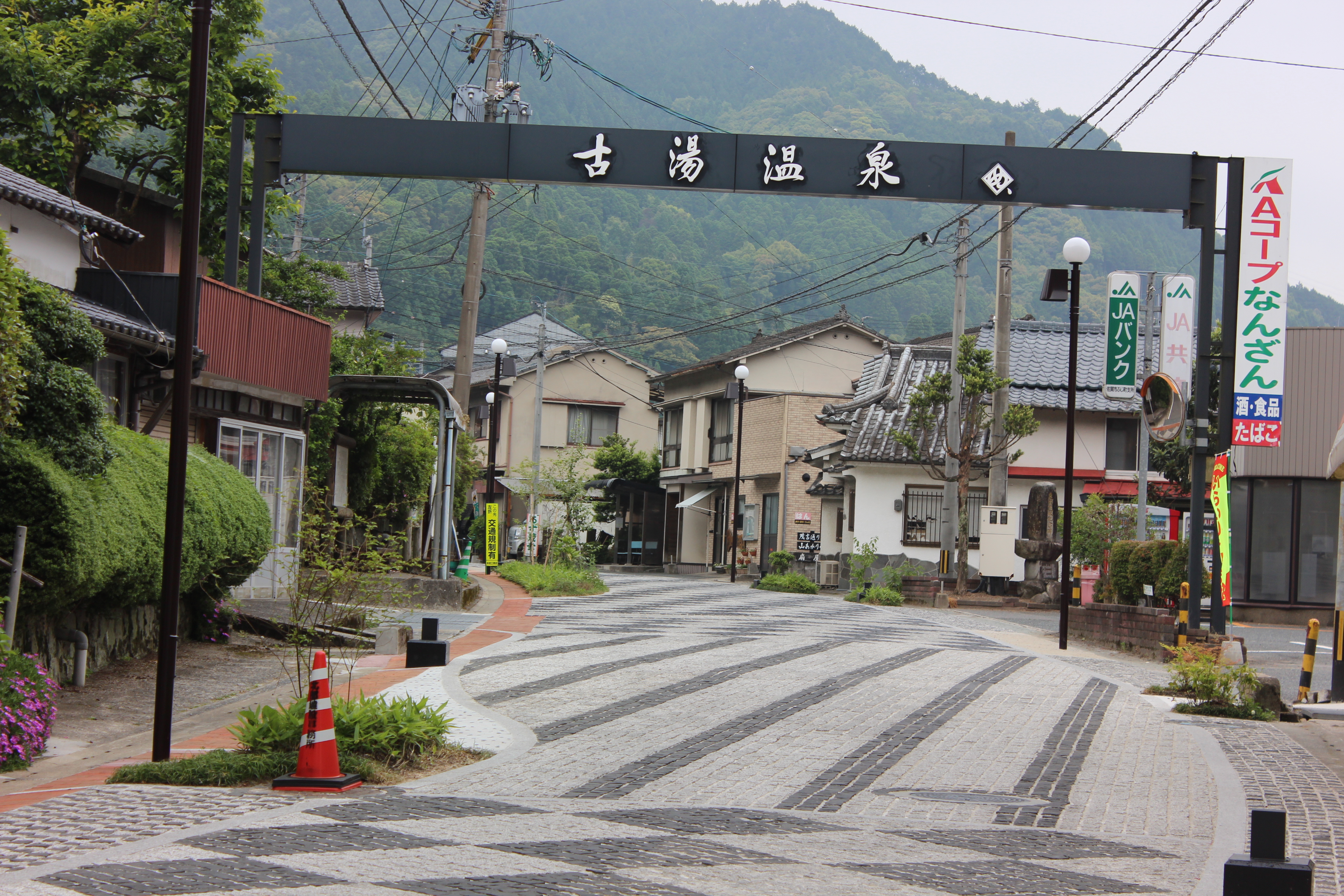 The beautiful cobblestone streets of the town of Furuyu Onsen are home to 14 ryokan, or traditional Japanese inns. You will also find a growing number of cafes and knick-knack shops run out of renovated traditional Japanese houses, creating the perfect setting to enjoy a leisurely stroll through the town.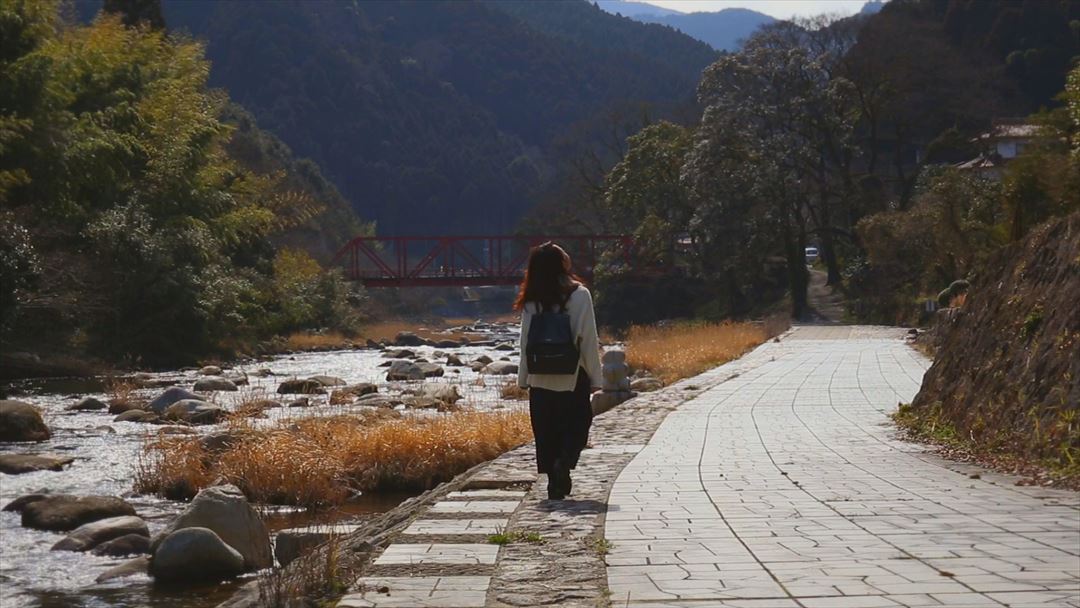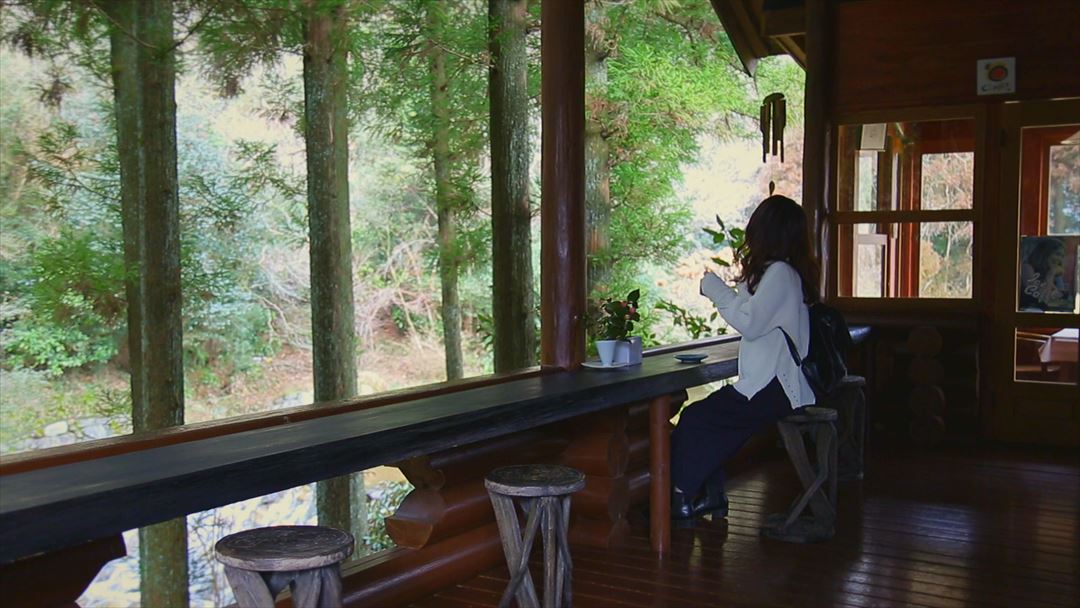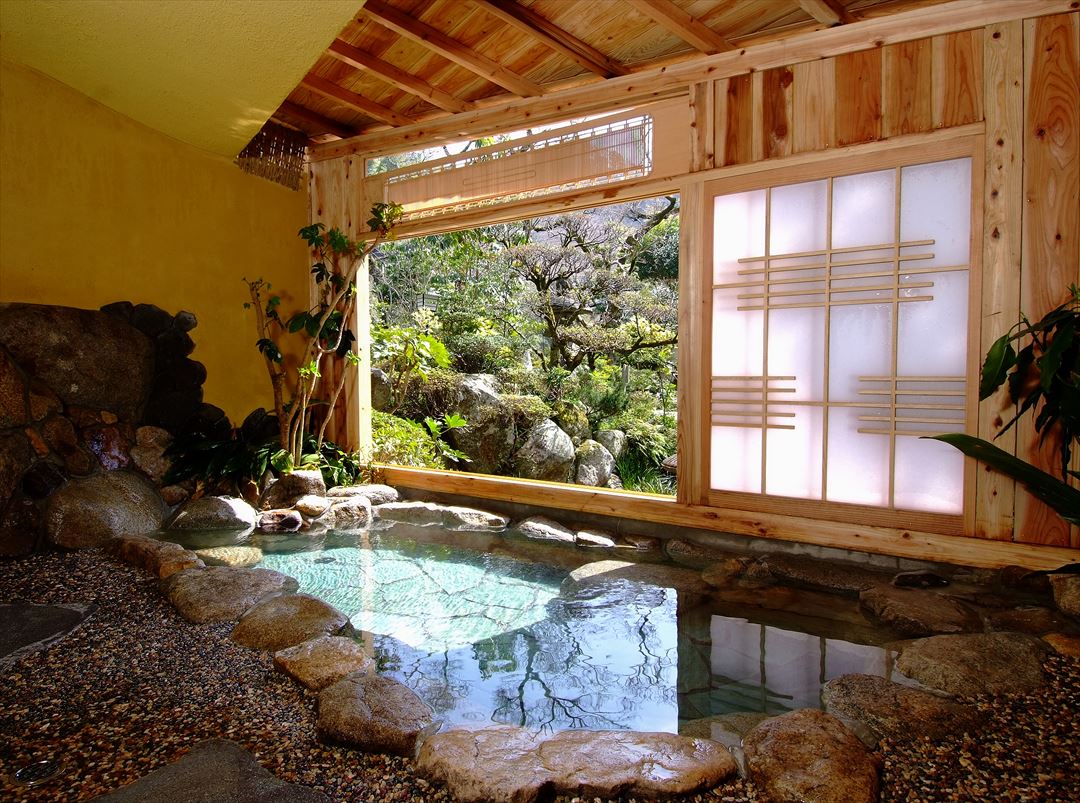 (Kakureisen, 鶴霊泉)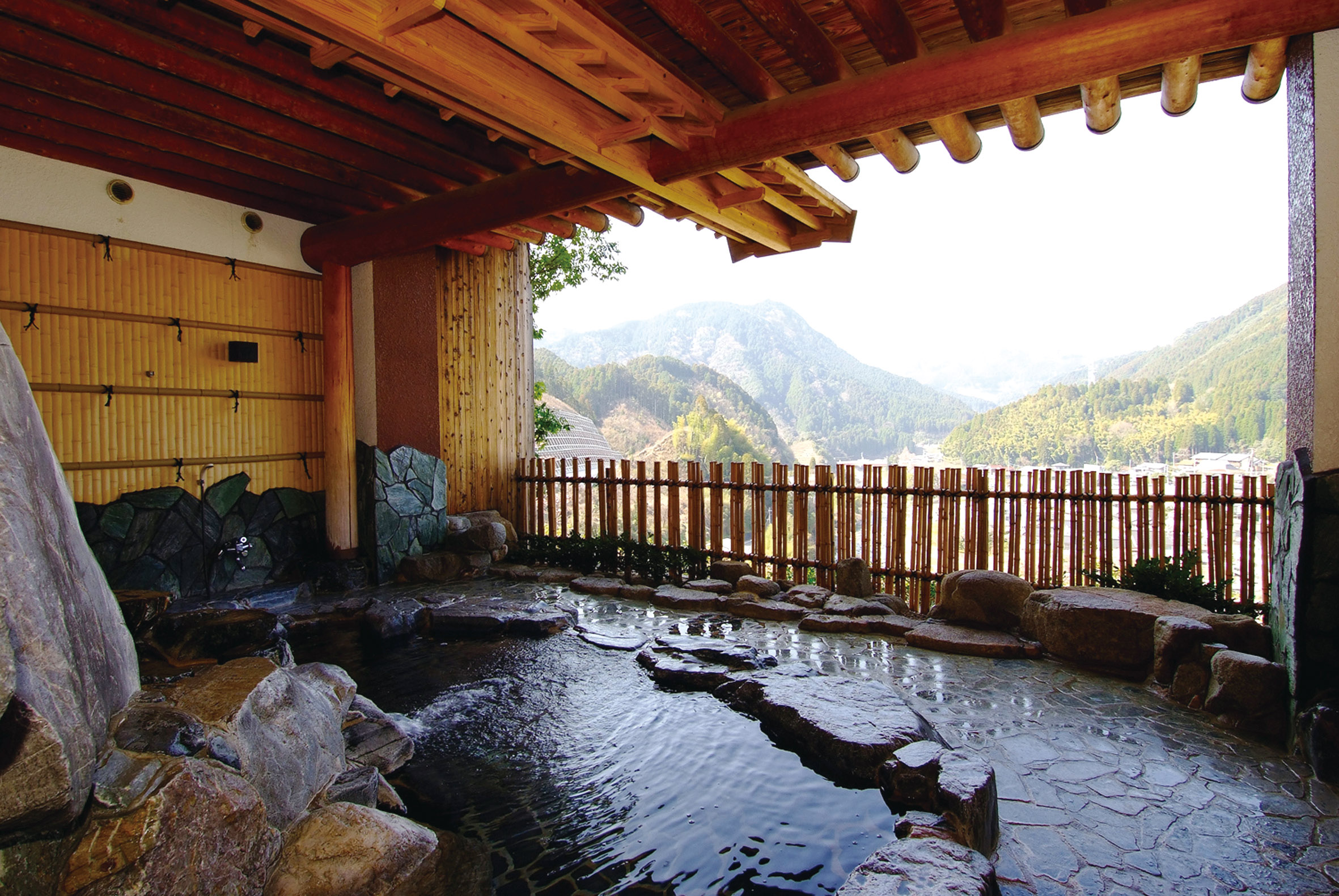 (Suginoya, 杉乃家)
●About Kumanokawa Onsen
The Kumanokawa Onsen hot springs are highly valued throughout Japan for the unique properties of their hot spring water, and have come to be known by epithets such as the "hot springs for gout" and the "panacea springs". They are known as radioactive hot springs as they contain trace amounts of radiation.
The hot springs town stretches out along the Kasegawa River and boasts three ryokan as well as three hot springs facilities for bathing without lodging.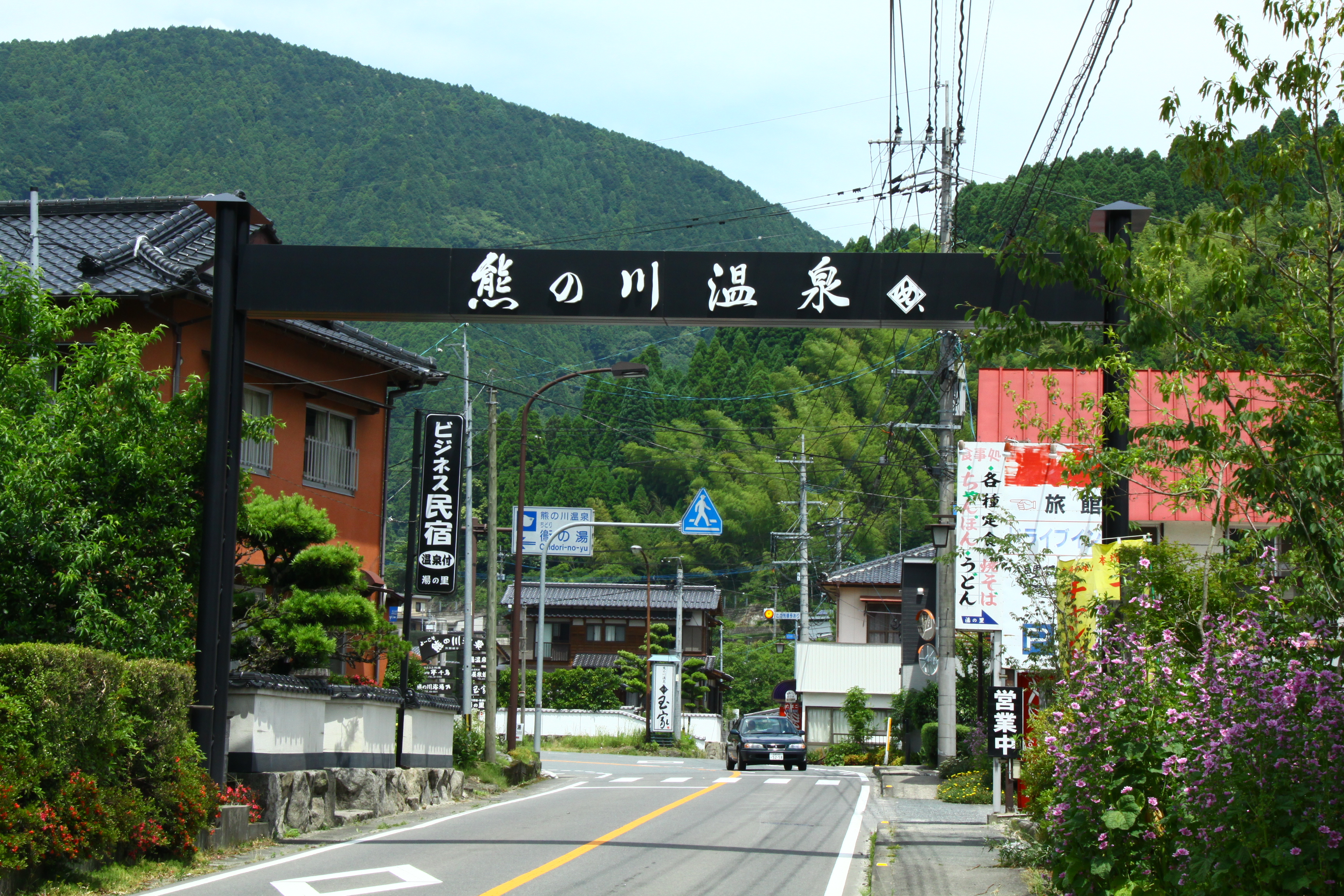 (Toshoka, 湯招花)
Both the Furuyu and Kumanokawa Onsen hot springs are characterized by their pleasant atmosphere and healing properties, as well as their not-too-hot temperatures which allow for enjoying soaking in the baths for longer periods of time.
It will surely be a leisurely, relaxing experience!
Come heal your mind and body in the warm waters of Saga prefecture with the special value【Nuruyu Relaxation Ticket】(maximum value 580 yen).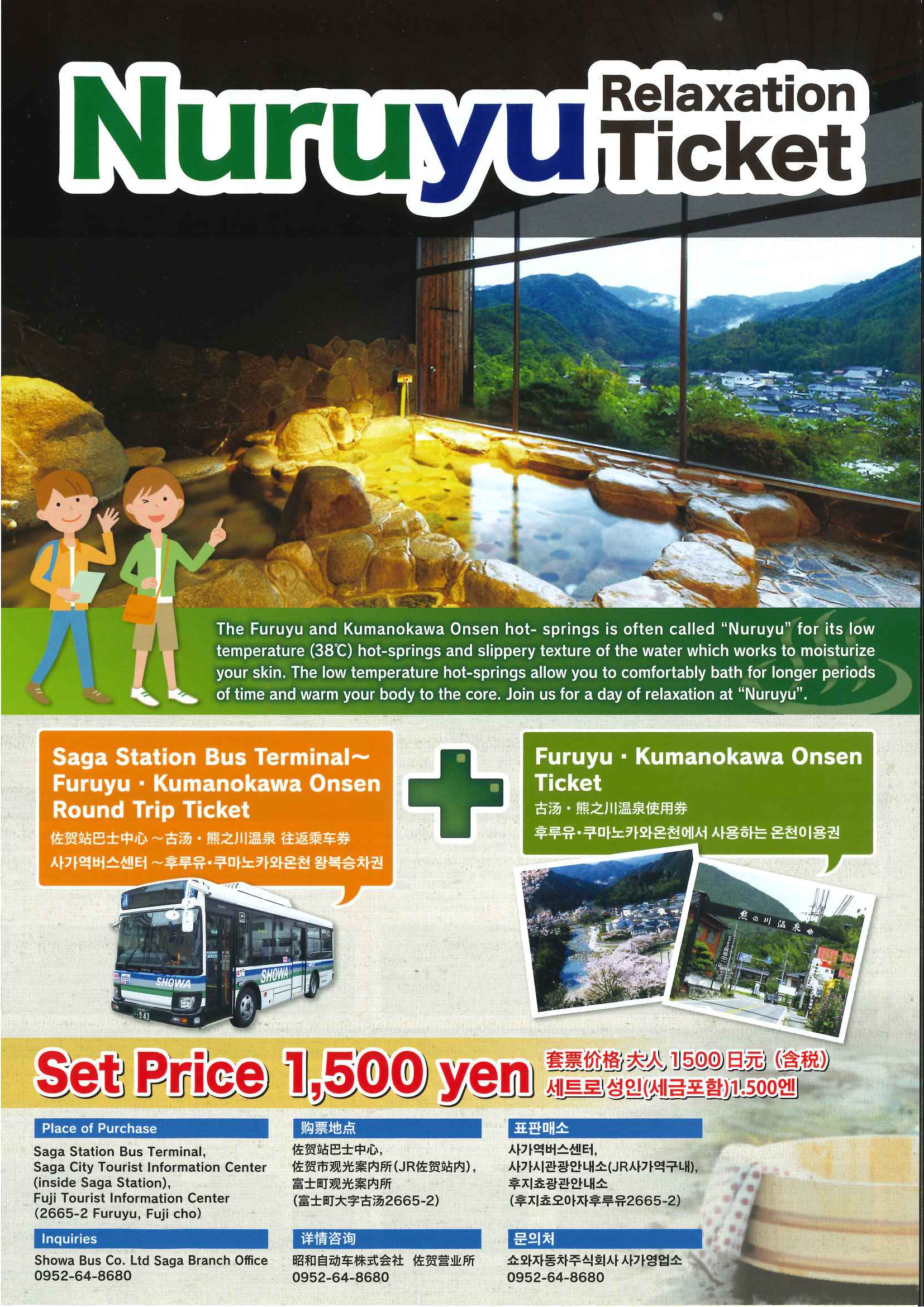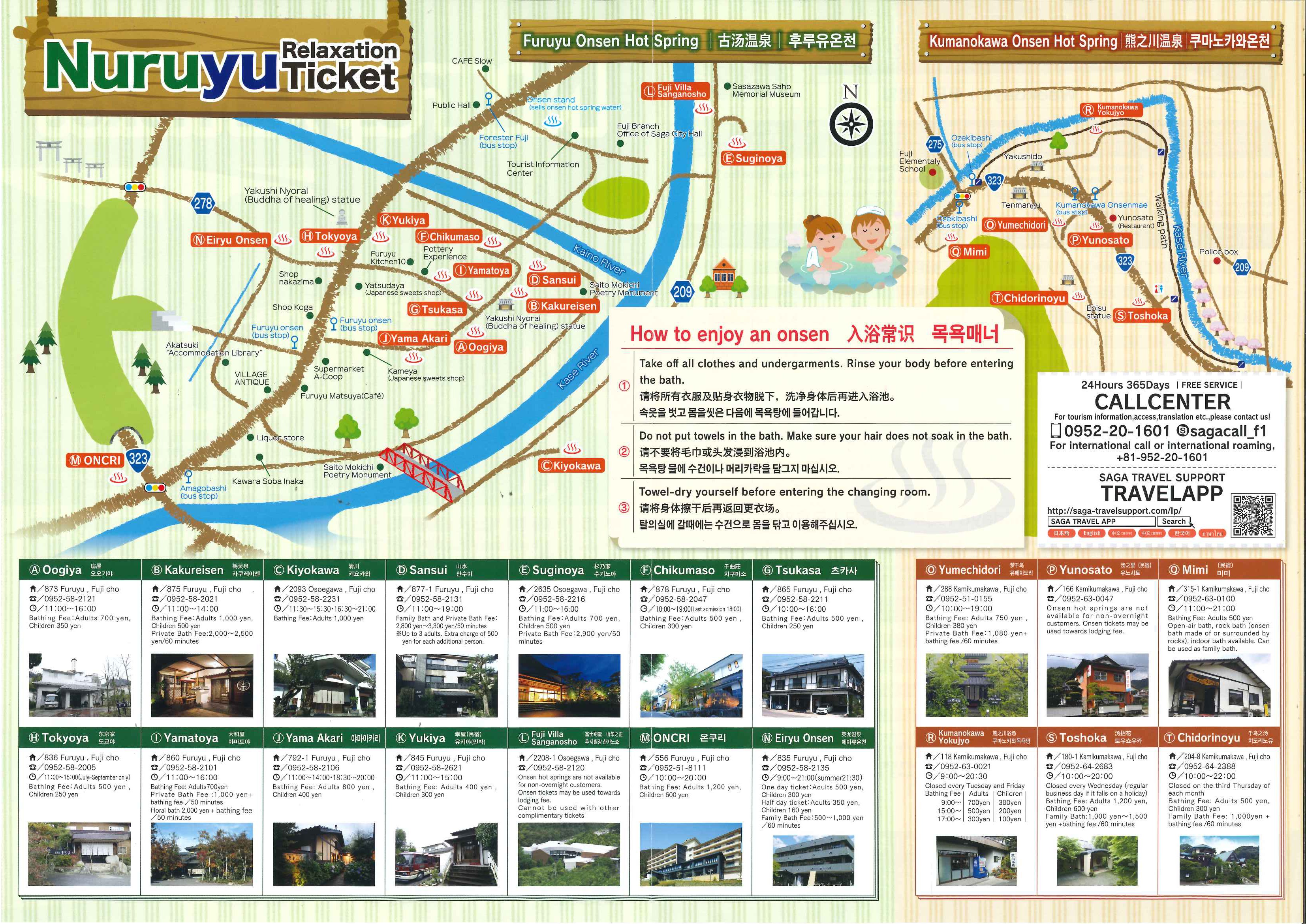 【Nuruyu Relaxation Ticket】
Points of Sale
Saga Station Bus Terminal Information Center
Saga City Tourist Information Center(Inside JR Saga Station)
Fujicho Tourist Information Center(2665-2 Furuyu, Oaza, Fujicho)
Inquiries
Saga Prefecture Multilingual Call Center
TEL:0952-20-1601
Skype:sagacall_f1
Website:http://saga-travelsupport.com/en/callcenter.html
(Please note!)The hot springs admission fee varies for each individual ryokan (traditional Japanese inn). Please see pamphlet below for more details. You will be required to pay any amount in excess of 300 yen directly at the ryokan.
↓Information center here!↓