Kyushu Halloween Events
Although Halloween originated in the West, the Japanese simply love festivals too much to miss out on the fun, holding a variety of exclusive Halloween celebrations and activities every year. In addition to the already famous "Halloween in Shibuya, Tokyo" and "Universal Osaka Halloween" festivities, a number of events are scheduled to take place in Kyushu as well. Here are a few events in Kyushu that you do not want to miss out on.
1. Huis Ten Bosch
Huis Ten Bosch, reveling with Wally for the weekend of Halloween located in Nagasaki, Huis Ten Bosch is a European-style theme park. One of several theme parks in Japan, Huis Ten Bosch also hosts various Halloween activities. This year, Huis Ten Bosch is hosting events such as "look for Wally", "dress-up competition" and many other exciting events and activities. I would not want to miss out on this if I were you.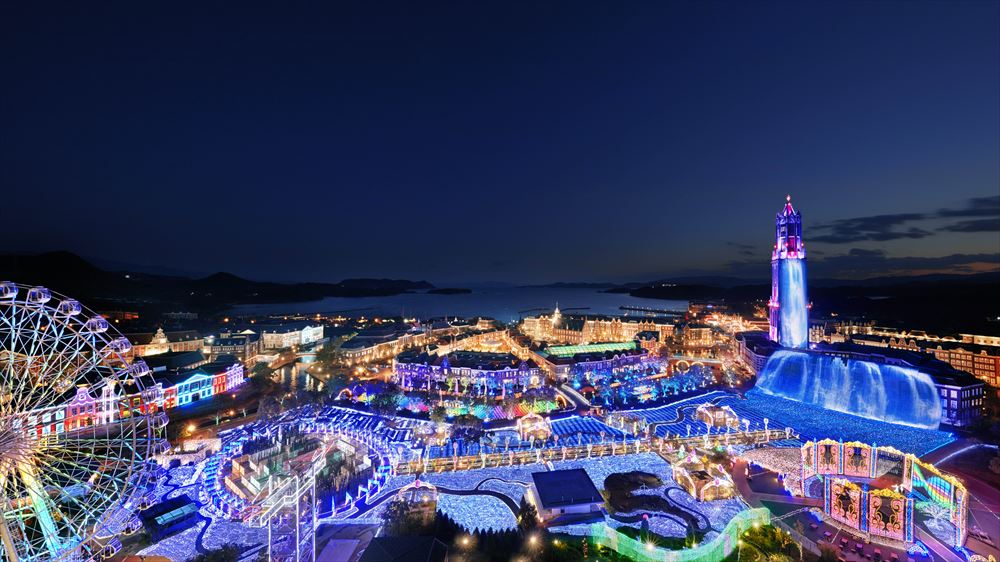 Huis Ten Bosch
2. Fukuoka Tower - Halloween Lights Display
Fukuoka Tower, measuring 234 meters in height, is proud to be the tallest seaside tower in Japan. It was renovated in February 2019 and has become one of the city's hottest new spots ever since! With its beautiful nightscapes and artistic illumination by night and its breathtaking views to enjoy all year round, Fukuoka Tower has something to offer no matter when you visit. And now with its special Halloween illumination, a seasonal fantasy world will unfold right in front of your eyes.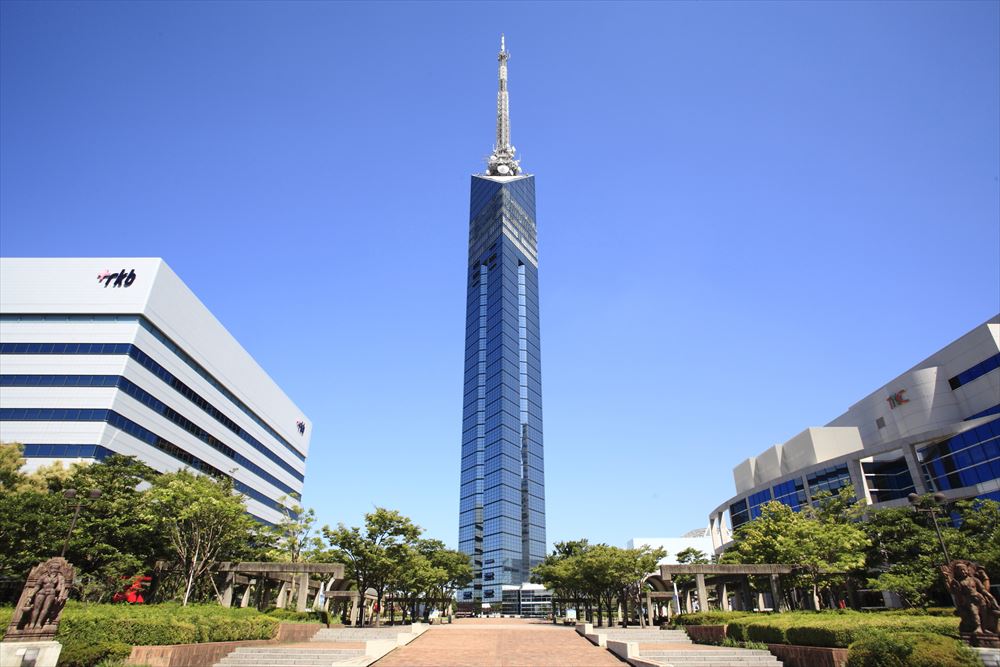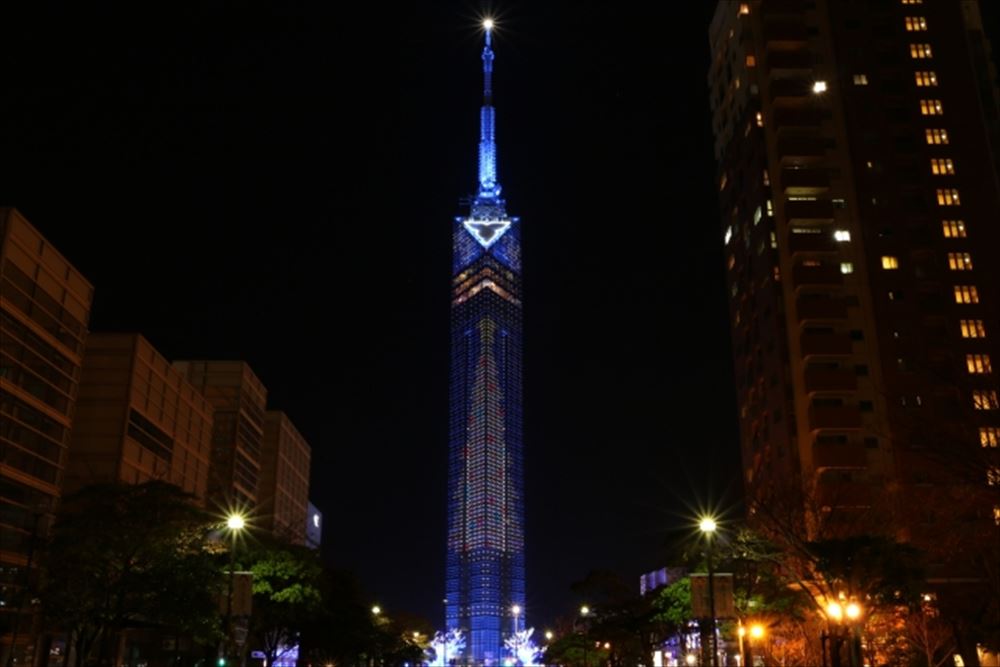 Fukuoka Tower
3. Oyafuko-dori Fukuoka Street Halloween Party
Situated in the northern part of Tenjin, the famous Oyafuko-dori Street is home to a number of izakaya (Japanese-style pubs), bars and night clubs and is a place where foreigners love to go to have a good time. It is ideal for anyone who enjoys a few drinks while meeting new friends. There will also be many exciting activities in store for you each year over the Christmas season. But today, we would like to introduce a Halloween themed costume and make-up event co-sponsored by After5, Two Dogs, M8 and Fubar. Your purchase of a presale ticket will include not only a free zombie makeup session from After5 and free admission to the event, but also two free drinks and two shots.
(For more information, please visit https://www.facebook.com/AFTER5Fukuoka/)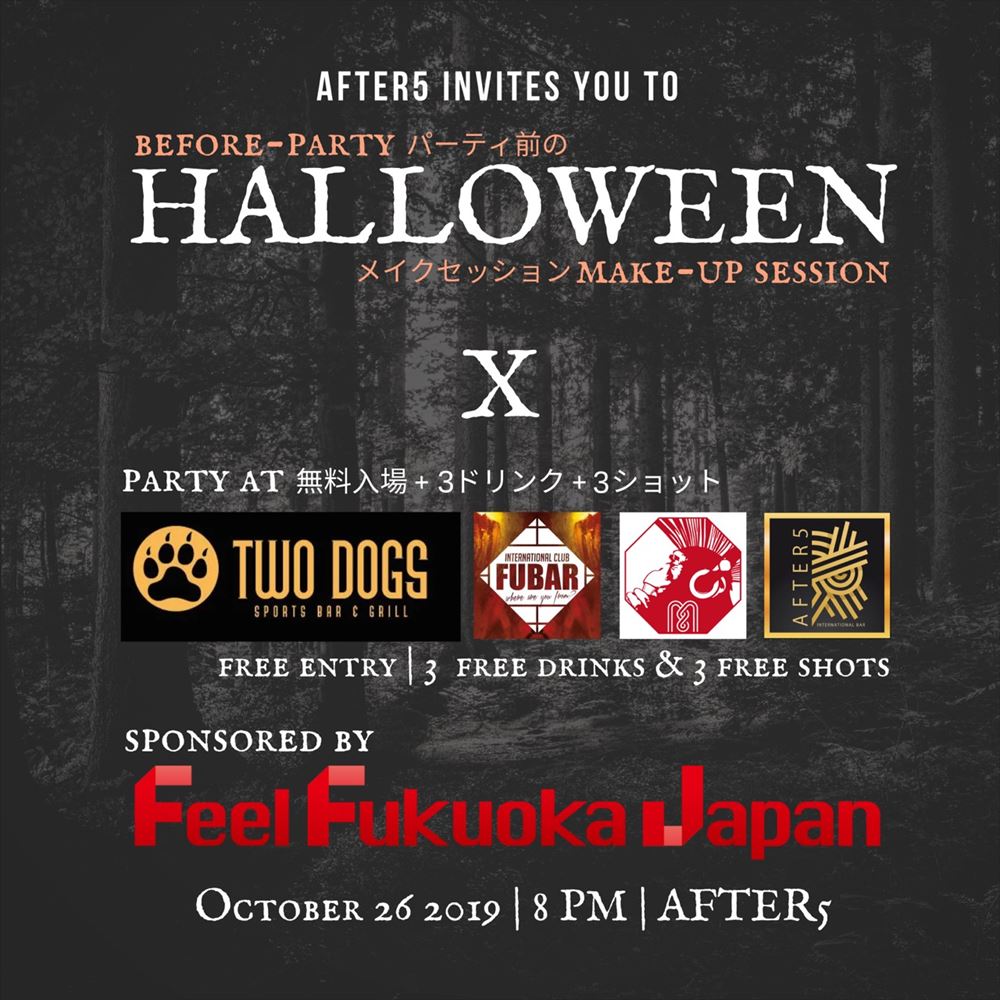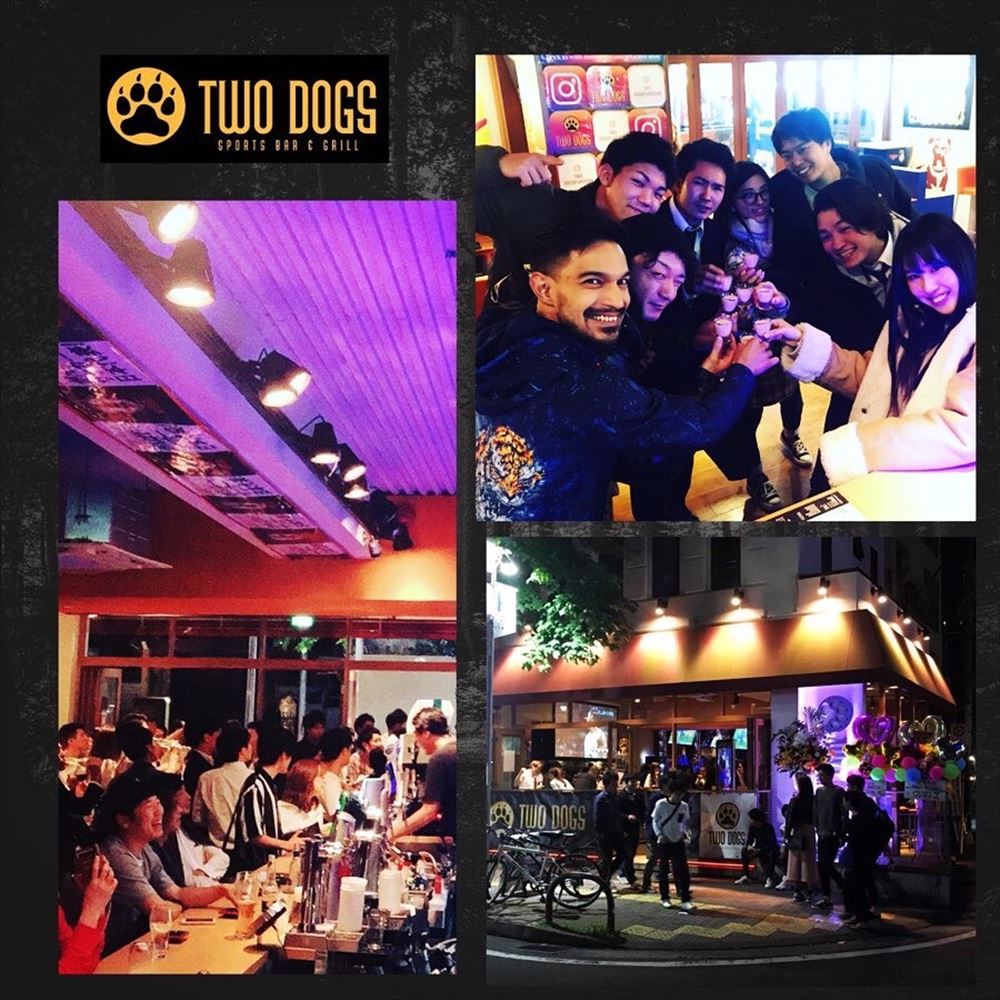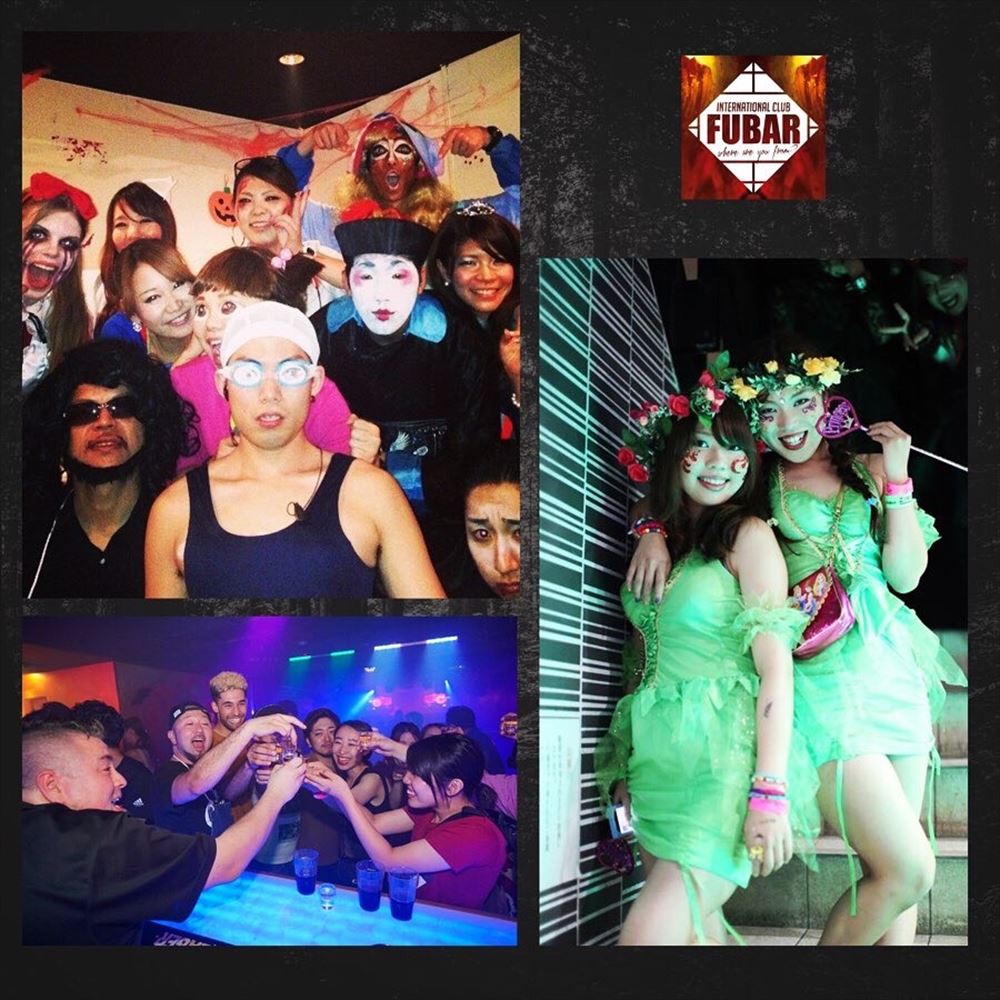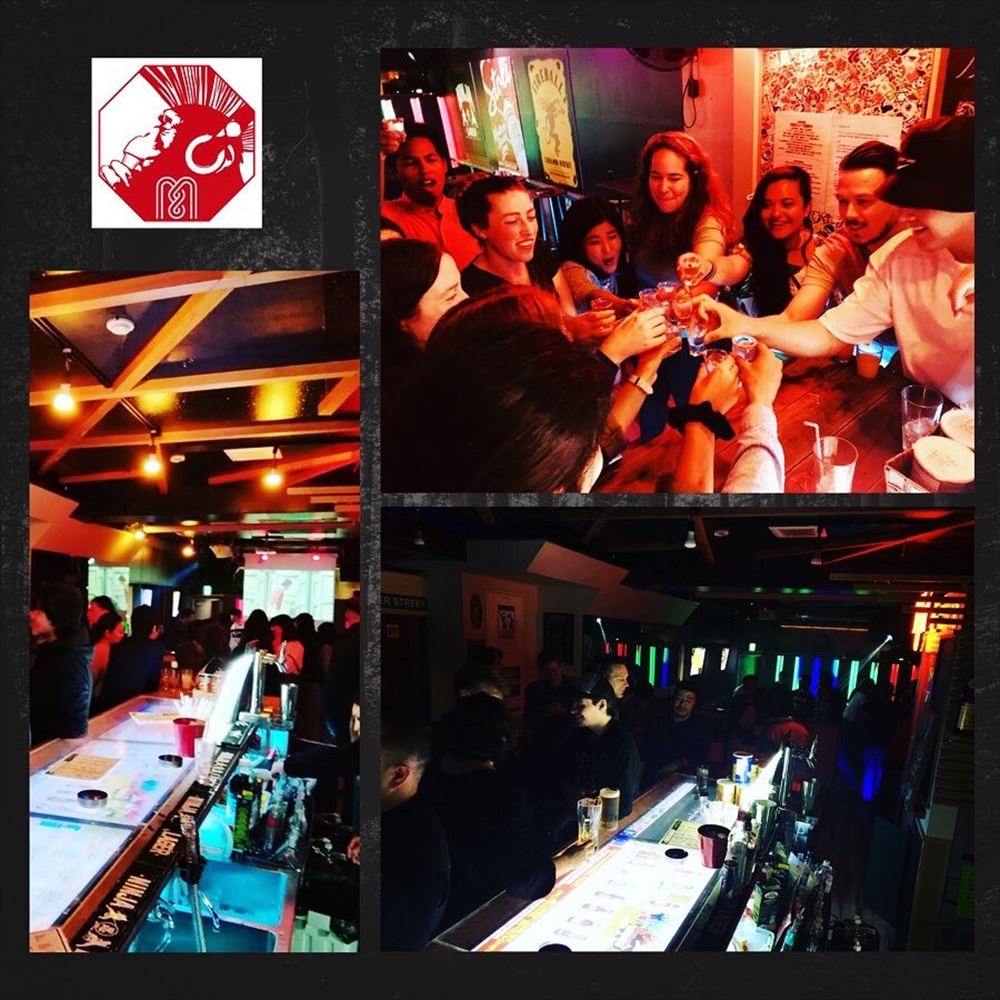 AFTER5Fukuoka
Halloween is almost here (October 31st). Have you decided what costume you'll wear yet? If you happen to be in Kyushu, don't miss out on this fantastic Halloween event!