Hakata Old Town Project started! -Make Hakata attractive and enjoyable area-
Do you know "Hakata Old Town Project"?
Fukuoka city has developed in both ways as castle town-Fukuoka and merchants' town-Hakata. Currently, a downtown of Fukuoka; Tenjin area has been in progress on a project called "Tenjin Big Bang". It's for developing Fukuoka as Asia's core city and creating new space and employments.
On the other hand, Hakata part; where used to be the biggest trading port city in the medieval era, started "Hakata Old Town Project". A purpose of this project is setting up an environment that both citizens and tourists can enjoy, and make the city more attractive and recognizable by connecting town and history to value resources.

About Hakata Old Town Project
In the end of Heian period (794-1185), Hakata part was a hub trade port, and because merchants from China lived in there, it got the first Chinatown in Japan. After the Mongol invasions of Japan, there were a trading with China, Korea and Ryukyu in Muromachi period (1336 to 1573) and it became the biggest trading port city in the medieval era. Nowadays, it's still telling us history, tradition and culture from the medieval era.
In Hakata part, there are historical temples and shrines such as Shofukuji, Jotenji and Kushida Shrine. And a festival celebrated in there; called Hakata Gion Yamakasa got registered as intangible cultural heritage by UNESCO in November, 2016.
In 2016, September, some remains have found in Hakata and 2,138 of them are designated as national important cultural properties.
Many of those "Old Town", where a history still alive, are becoming a tourist attraction around the world, and it's developing of tourism in their city.
Fukuoka city's tourists have been increasing every year. Therefore, it's important to work on "Old Town" and involve those tourists.
Both government and citizens will move ahead on Hakata Old Town Project for highlighting Hakatabe's history, tradition and culture up and making Fukuoka city more attractive.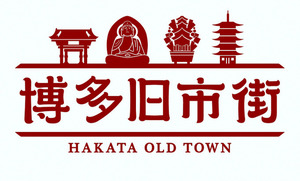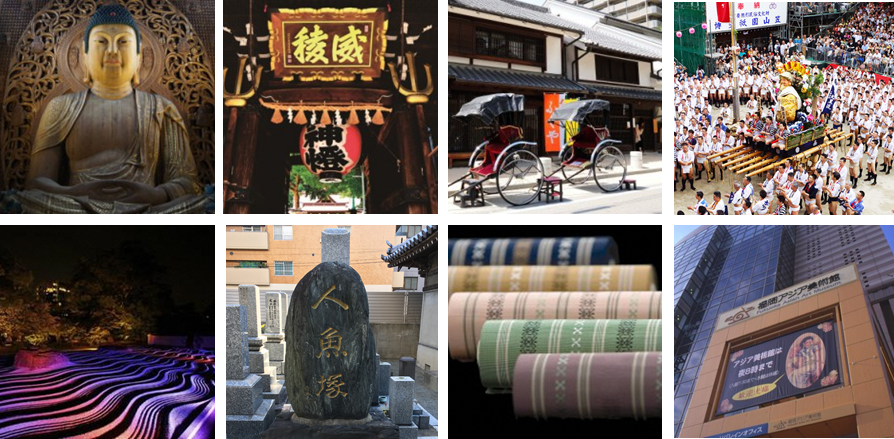 As a historical city, Hakata still has many places that aren't recognized to foreign tourists.
Specially, important festivals in Fukuoka such as Hakata Gion Yamakasa and Hakata Dontaku are held in Hakata Old Town area, therefore there are shrines and temples such as Kushida shrine and Joten-ji temple where it uses for the festivals.
When you check a map of Fukuoka Old Town area, you'll see it's a grid-patterned. It's based on idea of Hideyoshi Toyotomi; one of Japan's great unifiers of Sengoku period (1467 – 1603).
In the town, there are many restaurants with a long history and you can have traditional Japanese and Fukuoka meals.
If you want to learn about Hakata's history, life and culture, we recommend visiting "Hakatamachiya Furusatokan".
Do you want an unforgettable travel?
Hakatamachiya Furusatokan
福岡市博多区冷泉町6-10
6-10 Reisen-machi, Hakata-ku, Fukuoka-shi, Fukuoka
Tel:+92-281-7761
http://www.hakatamachiya.com/(5か国語対応)