【Food】Takeout and Delivery Information for the Fukuoka Area
The novel coronavirus outbreak has resulted in serious hardship for a number of different industries. To help mitigate the damage to local bars and restaurants, several takeout and delivery support projects have been cropping up throughout the city. By saving our local bars and restaurants we can preserve the local food culture, so let's all do our part to help save local Fukuoka and Kyushu bars and restaurants! This article covers only a fraction of the initiatives currently out there, so be sure to support our local restaurants in whatever way works best for you!
Fukuoka Hakata Takeout Support Project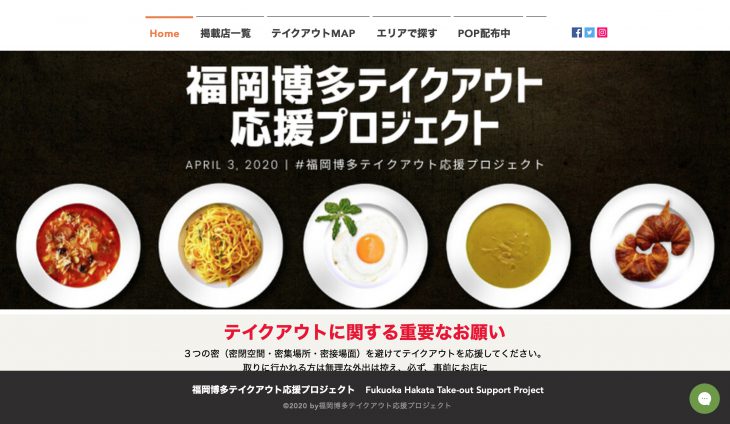 The Fukuoka/Hakata version of this nationwide project to help support the bar and restaurant industry is working on several initiatives which aim to make getting takeout easier, such as compiling a Google Map with over 300 Japanese, Chinese and Western food establishments currently offering takeout options, as well as providing easy-to-spot takeout POP displays for restaurants to use.
SAVE THE UMAKAMON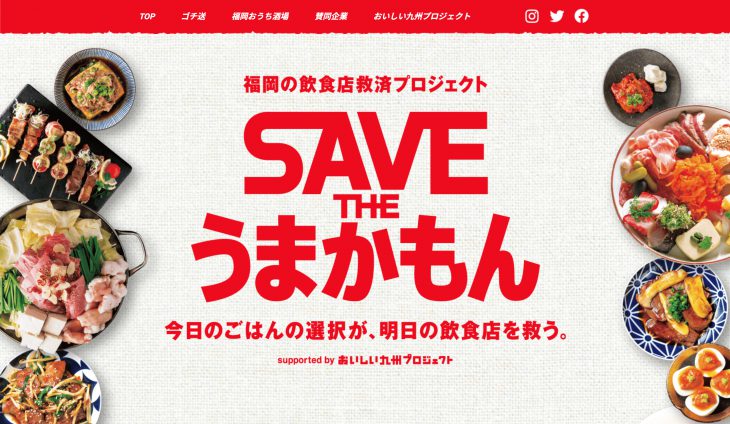 Born out of a collaboration among largely local Fukuoka businesses, this project seeks to further aid local restaurants by providing not only takeout but also delivery support services from a varied range of some 100 different restaurants, as well as teaming up with an online nomikai (drinking party) service provider to further promote local restaurants.
https://oishii-kyushu.com/umakamon
TakeOut's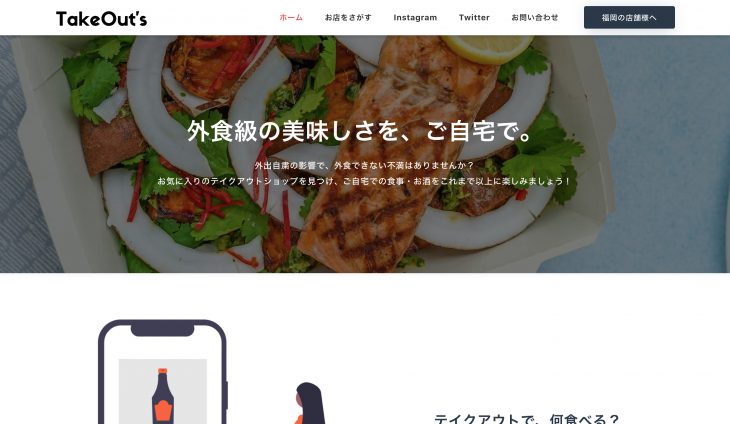 TakeOut's is an online takeout listing service created to support local Fukuoka restaurants where both individuals and companies alike can publish their takeout information completely free of charge. While this is still a new service and does not have that many available listings yet, you can search for restaurants which offer takeout by map view, train station, train line, or municipality, so it's a very convenient service.
Arao Smile DELI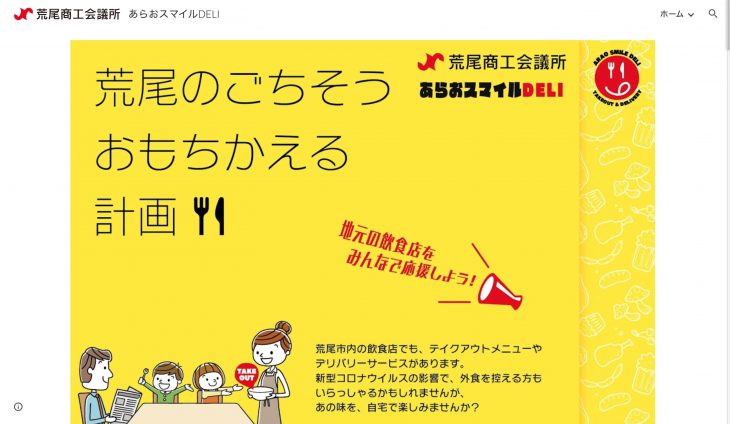 This takeout and food delivery listing service is provided by the Chamber of Commerce and Industry of the city of Arao, located in the northwestern part of Kumamoto Prefecture. For a limited time only (through May 24, 2020) all 43 of the participating restaurants in the city of Arao are offering food delivery services within the city free of charge.
https://sites.google.com/view/araocciinsyokut
Save Fukuoka's local Hakata food culture from the coronavirus! Introducing the Hakata Delivery Beauties Project!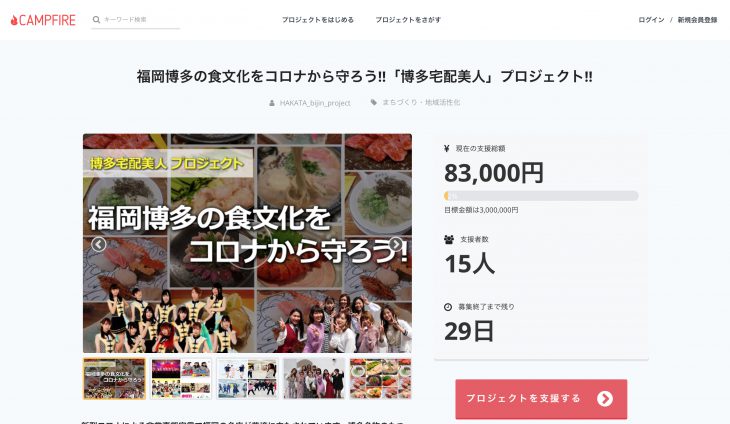 This crowdfunding project seeks to both support and promote business for local food and drink establishments. In this project, local idols, television personalities, and models order delivery from local restaurants, create video food reports from their homes, and share the videos online to spread the word about the specialties of Hakata with the rest of Japan. 
 https://camp-fire.jp/projects/view/266221?list=watched