【Tips】Experience the vast natural beauty of Kyushu by car!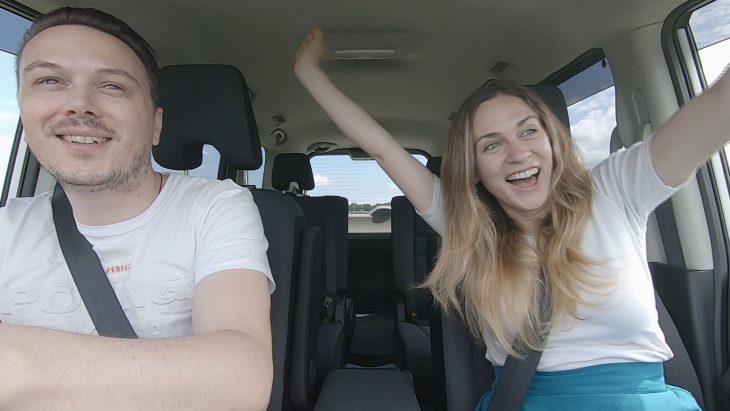 Traveling the country by rental car has become increasingly popular among foreign visitors to Japan in recent years. Although renting a car is of course convenient as you can travel at your own pace without having to worry about schedules, driving in a foreign country when you are unfamiliar with the local rules and customs also carries some degree of risk. In this article we would like to tell you about the special discounted KEP expressway pass, and show you how to use the expressway as well as some of the highlights of Kyushu's abundant natural beauty.
KEP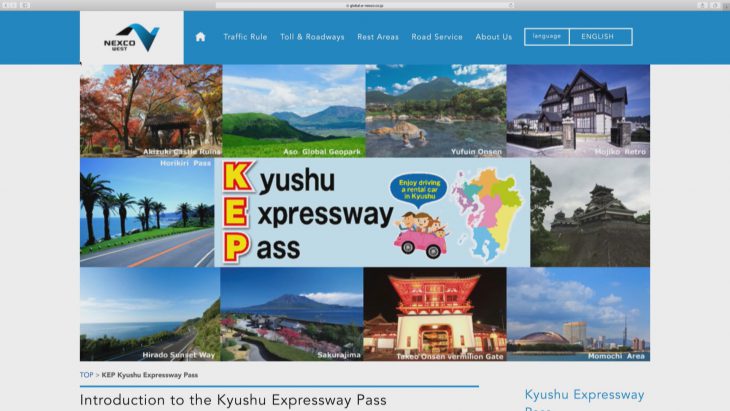 KEP is a pass which allows you unlimited use of the Kyushu expressway for one set price. You can apply for your KEP pass when you fill out your rental car paperwork. If you are thinking of traveling throughout Kyushu by rental car, we highly recommend applying for the KEP pass. For more details, please visit the following website:
https://global.w-nexco.co.jp/en/kep
Getting on the expressway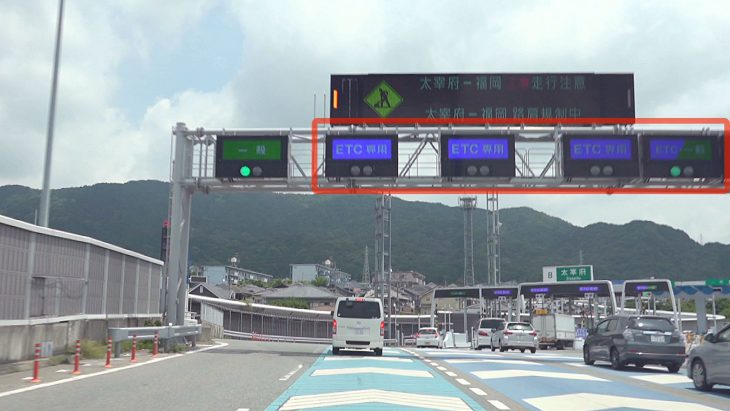 The following explanation assumes you have applied for the KEP pass. When you apply for the KEP pass you will be given an ETC card. All you need to do next is insert your ETC card into the card reader and you're all set! When getting on the expressway, take one of the lanes marked "ETC". Remember to always reduce your speed and proceed with caution through the toll gates.
Speed limit on the expressway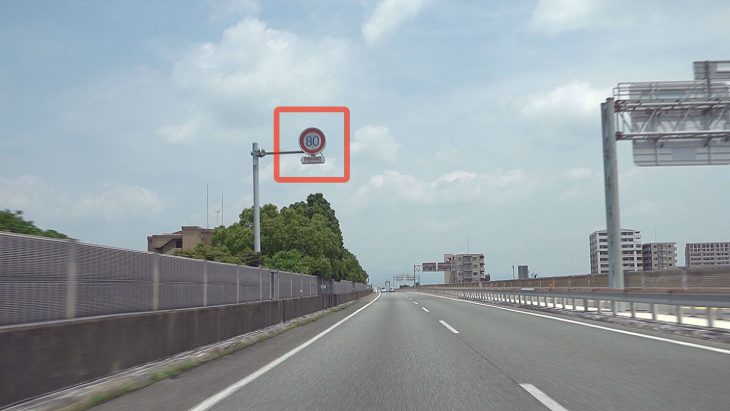 As a general rule, the speed limit on the expressway in Japan is 100km/h, but there are exceptions so please pay attention and obey the speed limit as posted.
Rest areas on the expressway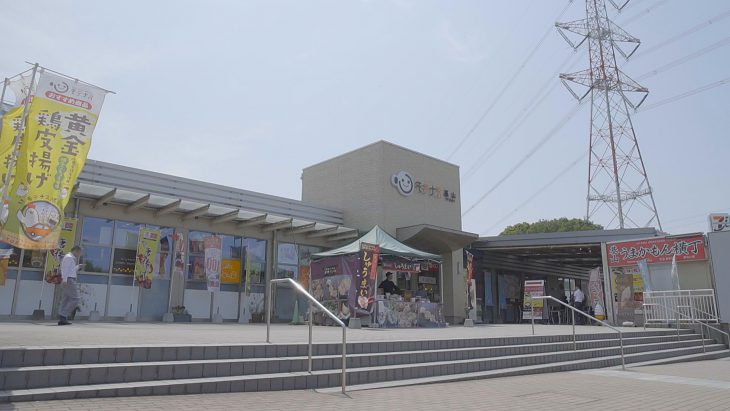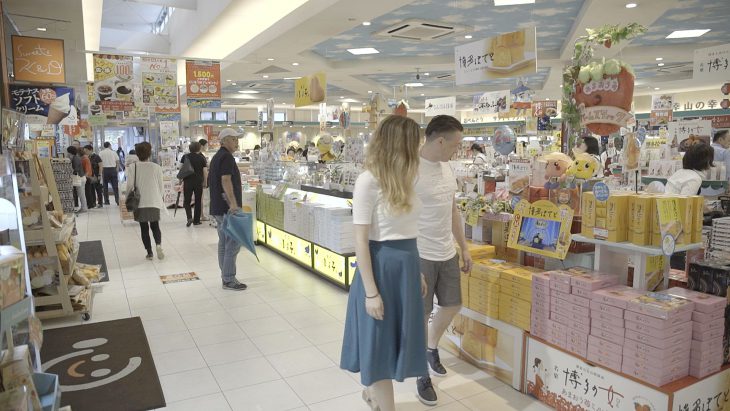 Parking and service areas are located at spaced intervals throughout the expressway. Parking and service areas are equipped with restrooms, rest areas, souvenir shops, restaurants and cafés, smoking rooms, and a variety of other services.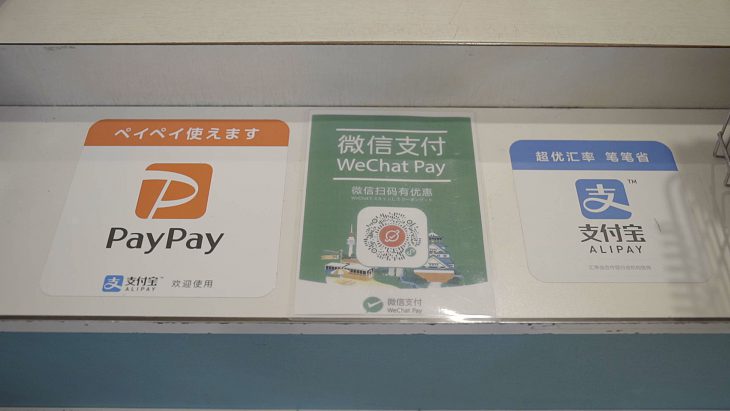 Parking and service areas accept both credit card and some electronic payment services.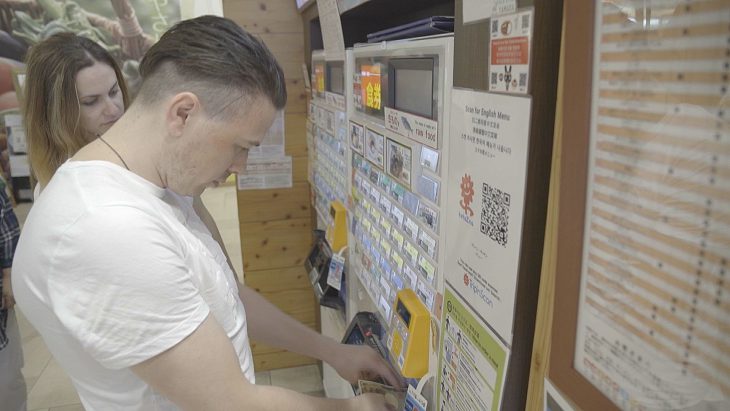 At some restaurants payment must be made at vending machines which only accept cash, so it is a good idea to bring some Japanese yen along with you as well.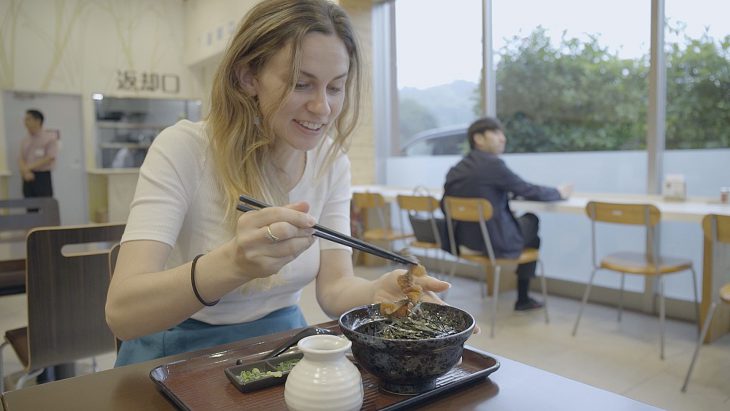 Some highlights of Kyushu
The Kyushu region boasts endless natural beauty from the mountains to the sea, as well as a number of world heritage sites. And when traveling by rental car, you can visit them all at your own leisurely pace!

Yamanami Highway (Oita, Kumamoto)

Mt. Daikanbo (Kumamoto)

Futago-ji (Oita)

Yame Tea Plantation (Fukuoka)

Takachiho Gorge (Miyazaki)

Sakurajima (Kagoshima)

Floating Torii Gate (Saga)

Gunkanjima (Nagasaki)
For more detailed information about taking a road trip through Kyushu, check out the following video:
・Travel Kyushu by Car, experience 360-degree views of the vast natural scenery of this UNESCO Geopark
For more detailed information about traveling by expressway and for a list of available rental car companies, please visit the following website:
・"Travel Kyushu by Car"(website)
https://global.w-nexco.co.jp/kyushu-drive/en
Also, we would like to recommend you to check an article from Rosenfeld Injury Lawyers LLC in Chicago.
Motor Vehicle Safety: The Dangers of Distracted Driving
So if you're planning on renting a car or taking the expressway in Japan, be sure to fully prepare for your trip in advance and have a safe and pleasant journey.