【Food】Tips for Enjoying Fukuoka's Yatai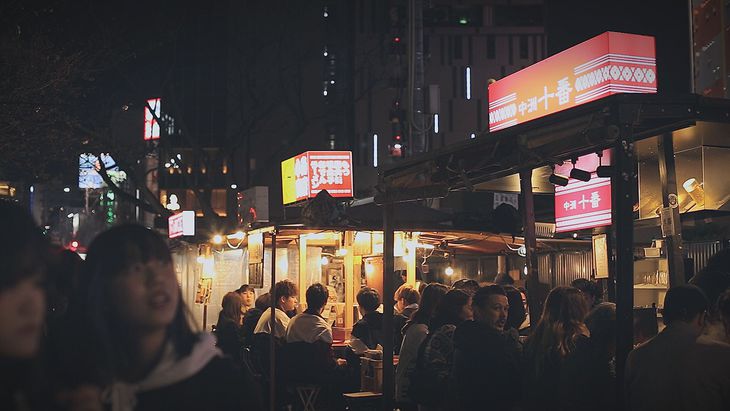 Fukuoka is known as the number one city of yatai, home to some 40% of all of such food carts in all of Japan. Found largely in the central neighborhoods of Nakasu, Tenjin, and the Nagahama area, there are plenty of unique yatai to choose from. These popular food carts are always bustling with customers, from company employees to tourists, and today is no exception. In this article we will be sharing some useful information to allow you to make the most out of your yatai experience, including an FAQ, some recommended informational videos, as well as a useful yatai-related service.
What are yatai, anyway?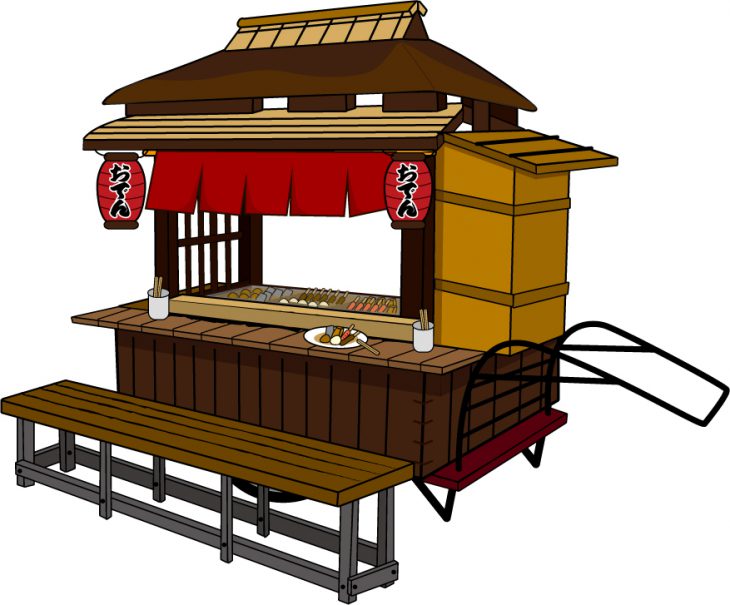 The word yatai refers to mobile food stands set up out of portable carts. Areas of the city which are quiet and empty during the day come to life by night as the yatai begin to set up shop and turn the area into a veritable outdoor restaurant district. And yatai offer more than just premade foods, offering a variety of menu items including hot, freshly made meals and a selection of alcoholic beverages. Yatai culture is said to have originated some 300 years ago during the Edo period.
Frequently asked questions:
Q: What kinds of foods do they have?
A: In addition to classics such as ramen, you will also find a variety of foods including tempura, yakitori (grilled chicken skewers), gyoza dumplings, oden (a classic winter hotpot dish), and more. Each food cart has its own specialty, so there are an endless number of options to choose from. One kind of food you will not find, however, are raw dishes such as sashimi.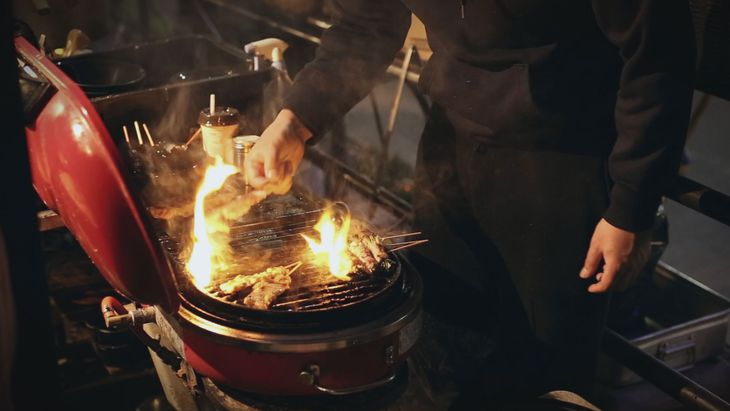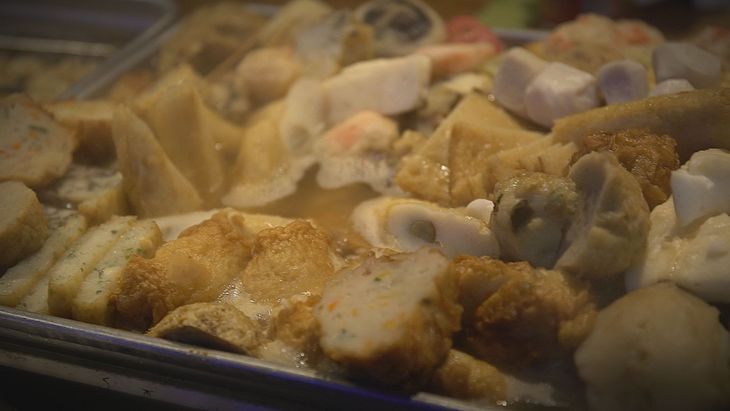 Q: What time do they open?
A: Some yatai open as early as 6pm. Many yatai do not take reservations, so you should consider yourself lucky to find a seat available!
Q: Are there restrooms?
A: Nope, no restrooms here! So try to make sure you go beforehand.
Q: Aren't they expensive?
A: They are generally less expensive than a typical touristy restaurant. Recently a number of yatai have also started providing menus in several foreign languages as well as issuing paper receipts, so you can make sure you know what things will cost beforehand and double check the prices after, so you don't have to worry about being overcharged.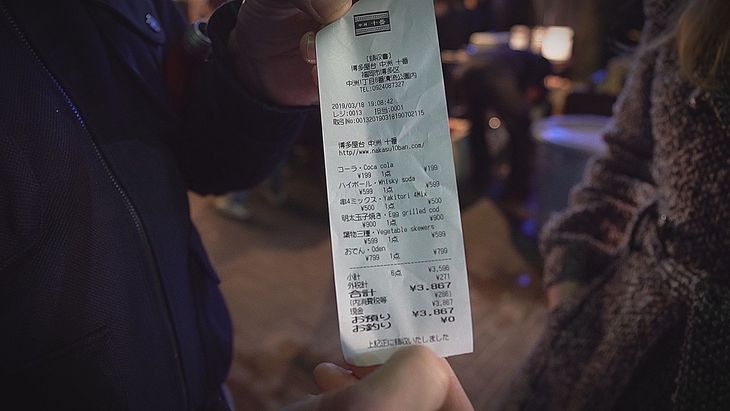 Q: How many people can eat there at the same time?
A: Each yatai is different, but if 10 people are there at the same time it's pretty squeezy (but all the more fun!) Please be considerate of others when taking a seat!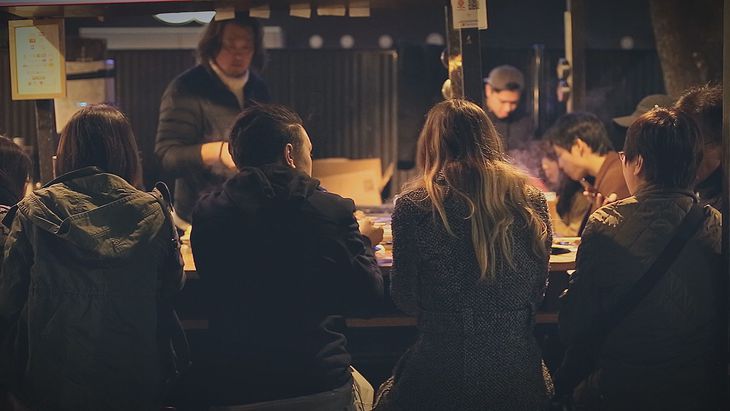 Q: Can I go even if I have a lot of bags or luggage?
A: It's best to go as empty-handed as possible! But if you do have a lot of bags please feel free to ask a staff member, as it may be absolutely fine! Just be sure to keep your bags at your feet or on your lap and keep an eye on them at all times.
Q: When is the best time of the year to go?
A: Any time of the year is a great time to visit Fukuoka's yatai, but you might be surprised to know that it is the cool months of autumn and winter that are actually a particularly great time to go! Enjoying a hot meal in the crisp, cool outdoor air makes for an even more enjoyable experience.
One of the best things about yatai is that you get to sit in close proximity with staff and other customers, so you can enjoy your food while socializing with the locals and other travelers alike. Food also simply tastes better when enjoyed in the open air amidst the pleasant evening breeze.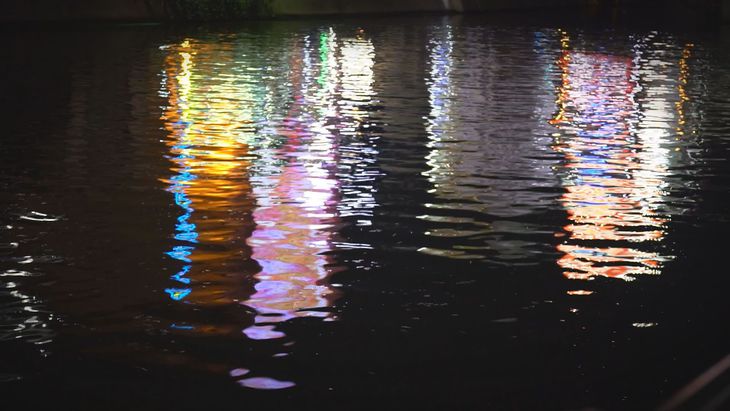 Videos about yatai:
Feel Fukuoka Japan has several videos about yatai available on our YouTube channel. 
Welcome to a New Generation Yatai in Nakasu, Fukuoka!
One quarter of all yatai food carts in Fukuoka are found in a neighborhood called Nakasu Yatai Yokocho. In this video, Sam and Kay visit a yatai called Nakasu Juban, which has been gaining recognition in recent years for being a "new generation" yatai.
Nupur from India Visits a Yatai in Fukuoka
Our presenter Nupur from India visits a yatai for the very first time and enjoys some of Fukuoka's best local specialties! Oden (a wintertime hotpot dish), mentaiko (spicy pollock roe), yakitori (grilled chicken skewers), ramen, and more! In this video she visits the yatai Furaikenbo, located in the Nakasu neighborhood, famous for its gyutanyaki (grilled beef tongue) and its lively owner!

Check out this convenient service:
There is a super convenient service that lets you search for areas where yatai set up shop and also lets you search by category of food.
Fukuoka City Guide – Yokanavi
https://yokanavi.com/yatai/list
So next time you find yourself in Fukuoka, be sure to refer to this guide and discover the unique yatai lifestyle for yourself!