Introducing the Must-See Tourist Spots in Kumamoto You Simply Cannot Miss
Kumamoto Prefecture is located to the south of Fukuoka Prefecture, and its prefectural capital city, Kumamoto city, is a large city home to the 3rd largest population in Kyushu.
It is a city with many things to see and many places to visit, such as the symbolic Kumamoto Castle.
Kumamoto has a deep-rooted history and unique culture. Some of its popular attractions include the 400-year-old Suizenji Jōju Park or Reigando Cave, where Miyamoto Musashi once lived. The city also boasts many restaurants serving local specialties such as horse sashimi, karashi renkon (sliced lotus root dish), and Kumamoto Ramen.
Today Sam and Nita will be introducing various tourist locations in Kumamoto.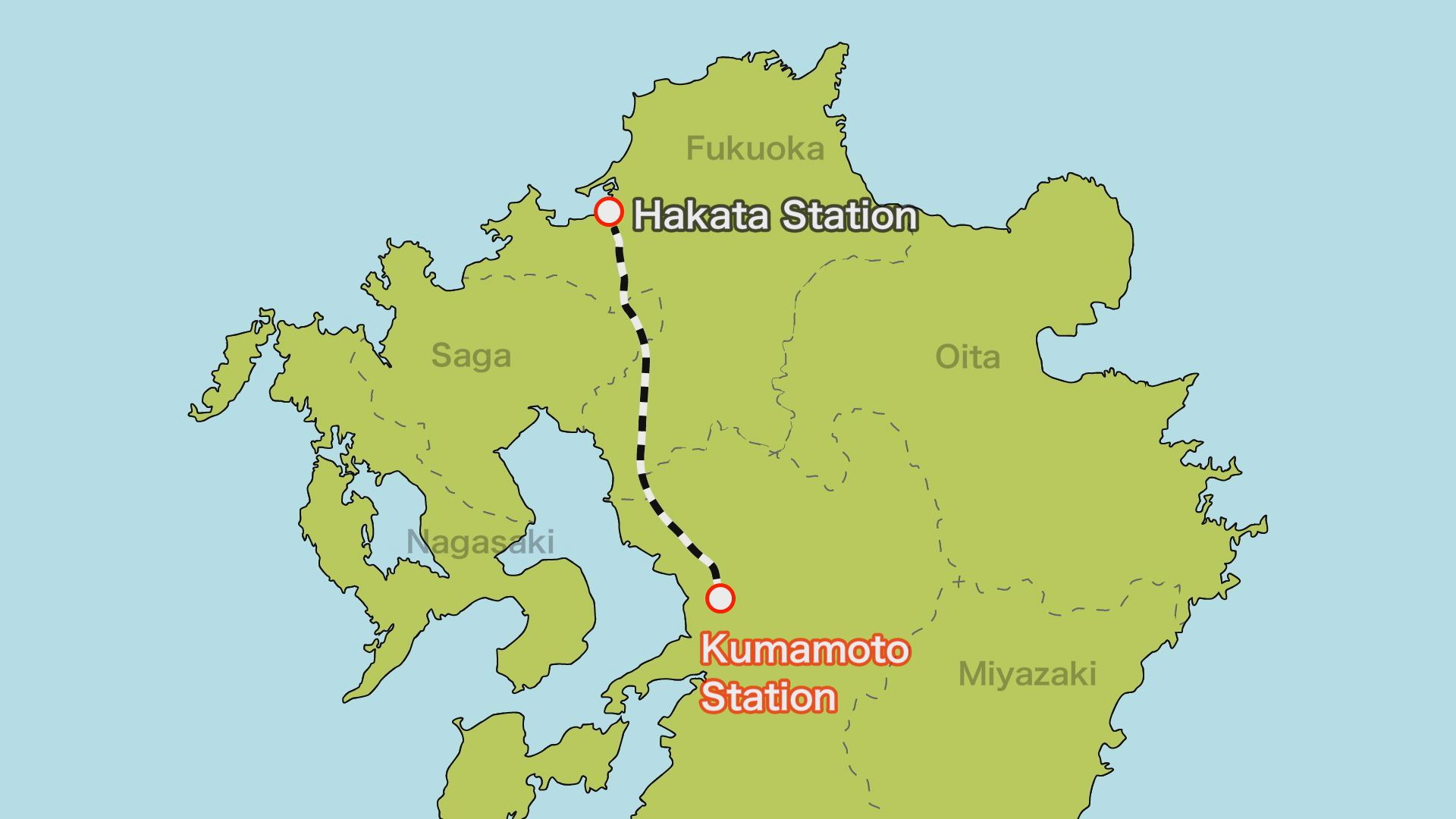 It takes about 40 minutes from Hakata Station to Kumamoto Station by Shinkansen.
There are also buses that go straight from Kumamoto Airport to Kumamoto Station, making it easily accessible.
Kumamoto Prefectural Government Office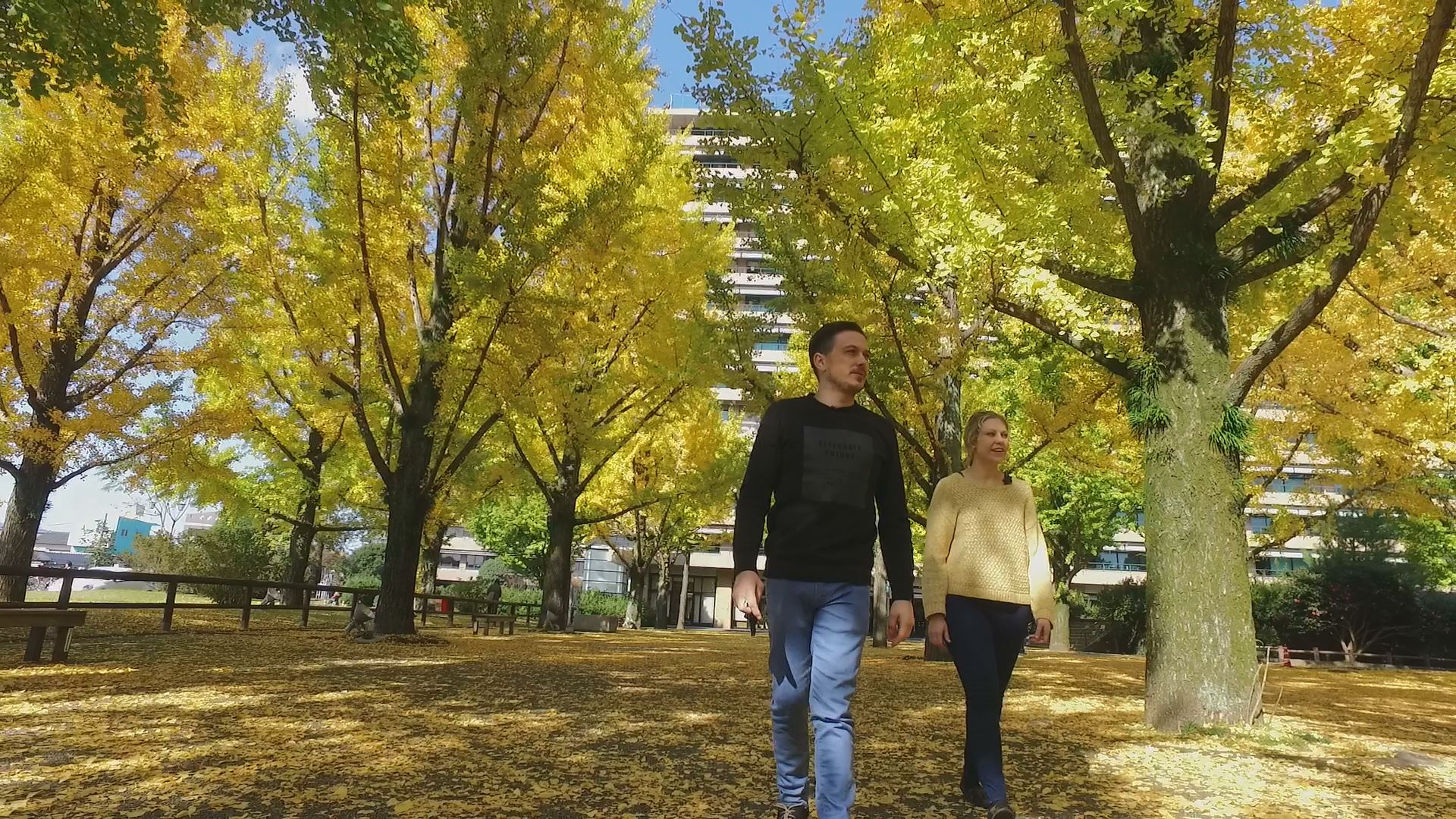 The ginkgo tree, also known as the maidenhair tree, is considered the symbol of Kumamoto City, so much so that Kumamoto Castle has even long been called Ginkgo Castle.
And the period from the end of November to the beginning of December is the perfect time to take in the beauty of the gingko tree.
One particularly popular spot for viewing the spectacular yellow gingko trees in all their glory is the Kumamoto Prefectural Government Office.
You will feel at ease walking along its some 80-meter long tree-lined path, making this just the place to spend the pleasant, relaxing late-autumn days surrounded by beautiful natural scenery.
Wa Collection Mito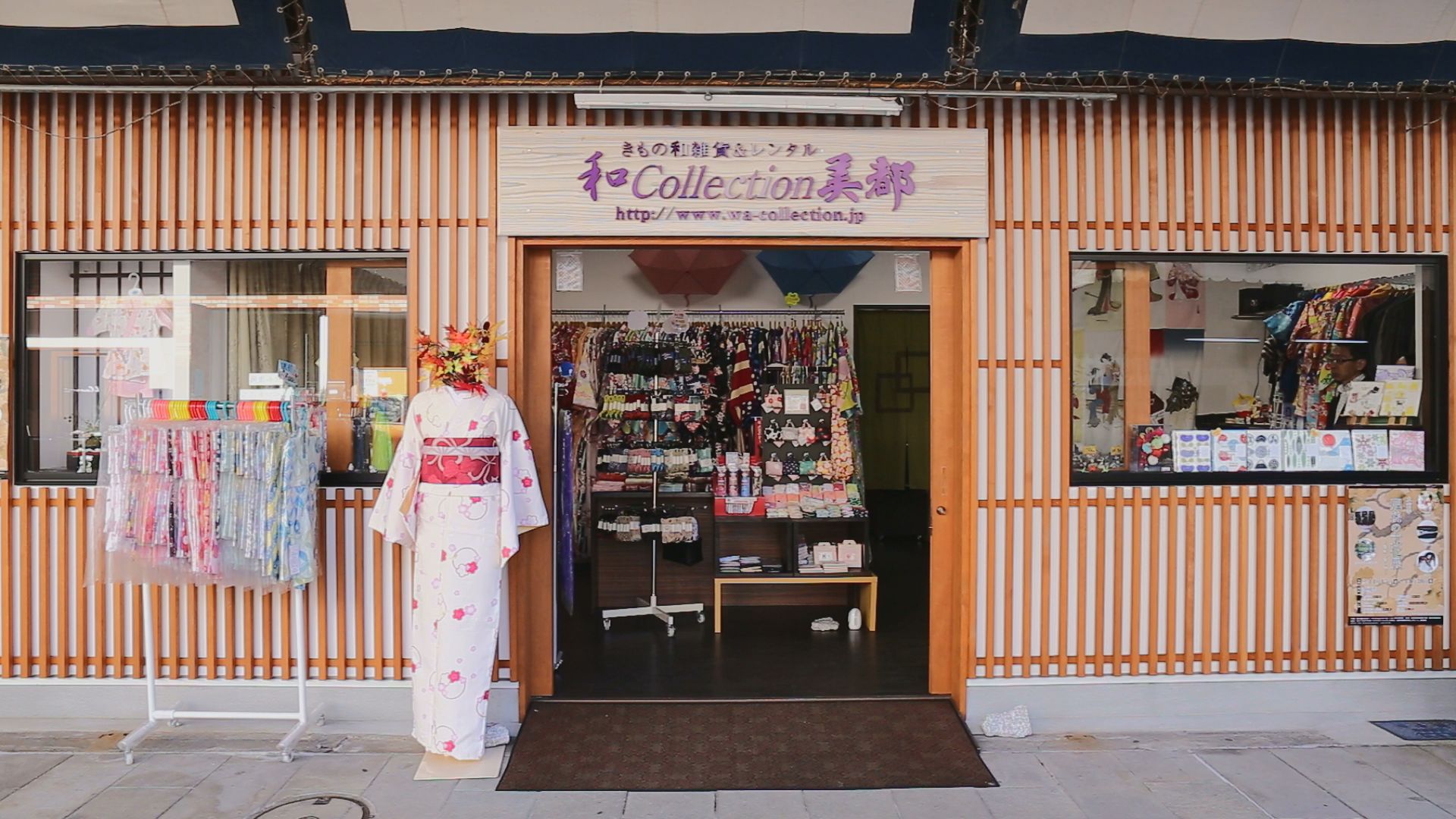 Our next destination is the Wa Collection Mito, which Sam and Nika stopped by before taking a stroll in the Suizenji Jōju Park.
This shop has over 100 different kimonos and over 300 yukatas available for rent!
The staff are even available to help you put them on, so no need to worry if you do not know how to wear them.
The shop is just a one-minute walk from the Suizenji Jōju Park so you can head straight over to the park after getting dressed in your kimono or yukata.
Renting kimono at this shop is truly a bargain, as you get not only free entrance to the park, but also a free photograph service included with your rental.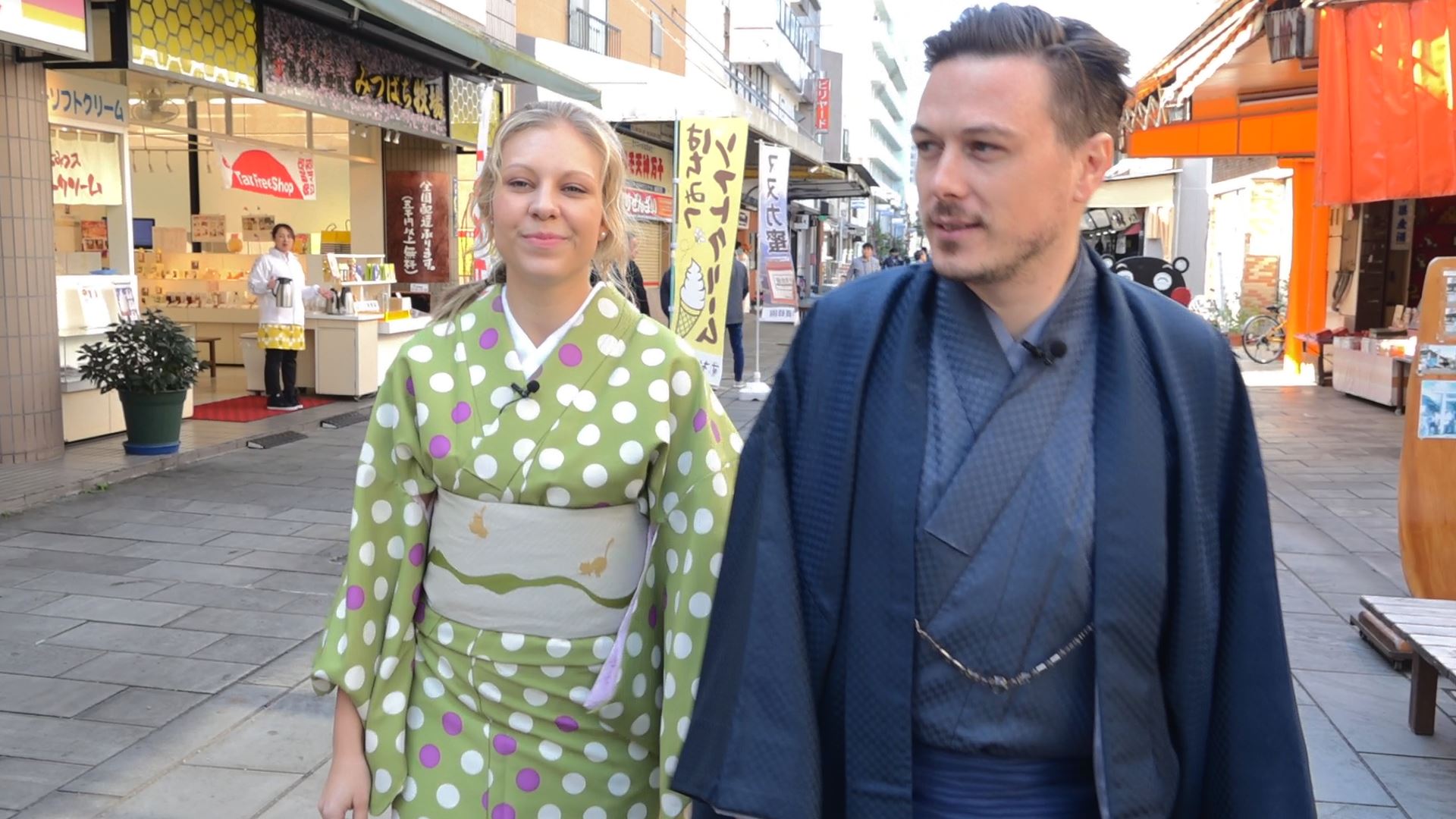 Look at these two looking good in their kimono!
It feels great to walk around town all dressed up in kimono.
Suizenji Jōju Park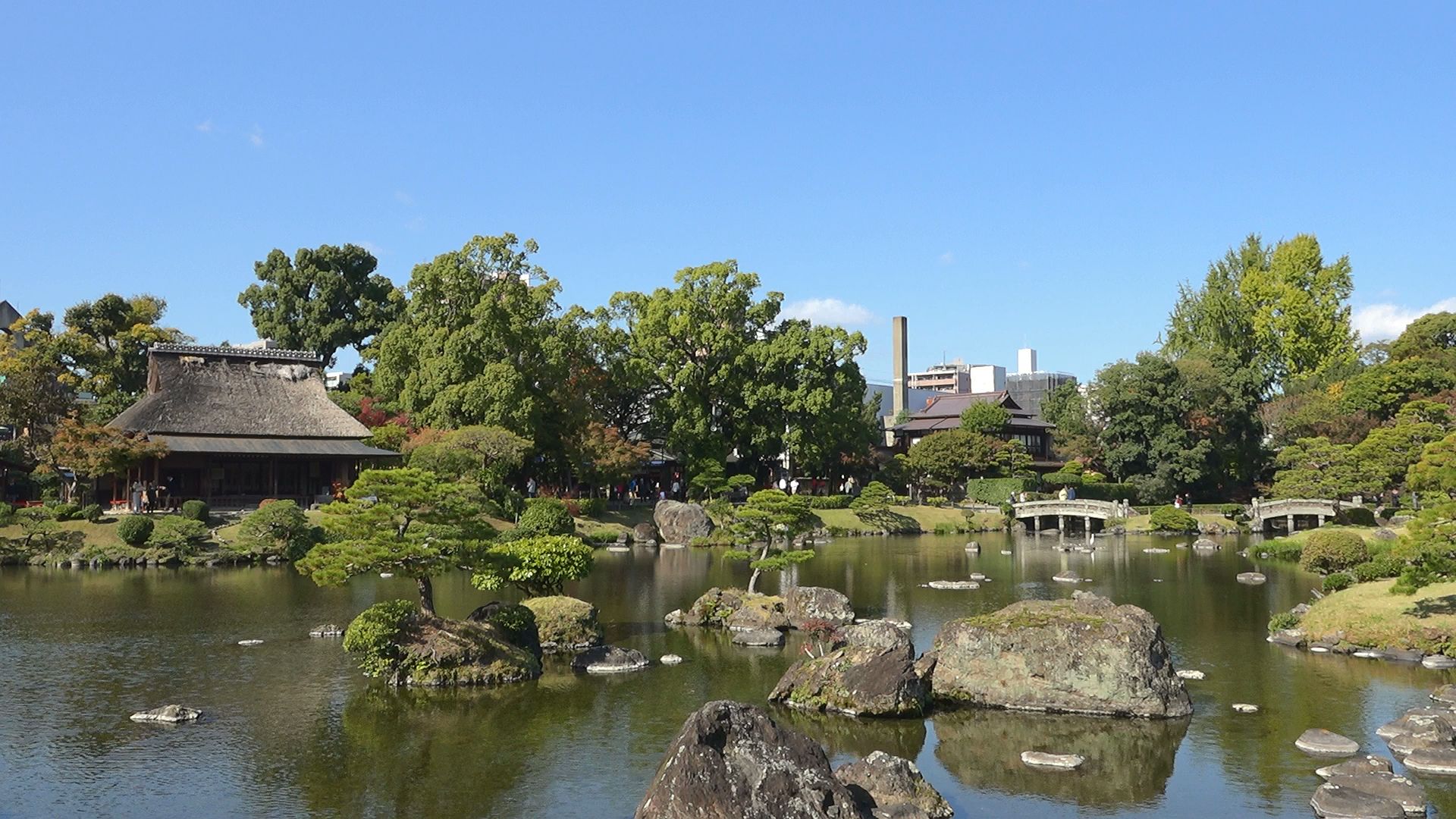 Suizenji Jōju Park is a traditional Japanese garden with some 400 years of history.
The pond in the center of the garden is filled with water originating from the Aso Subterranean River.
Izumi Shrine was built on the park grounds in 1878.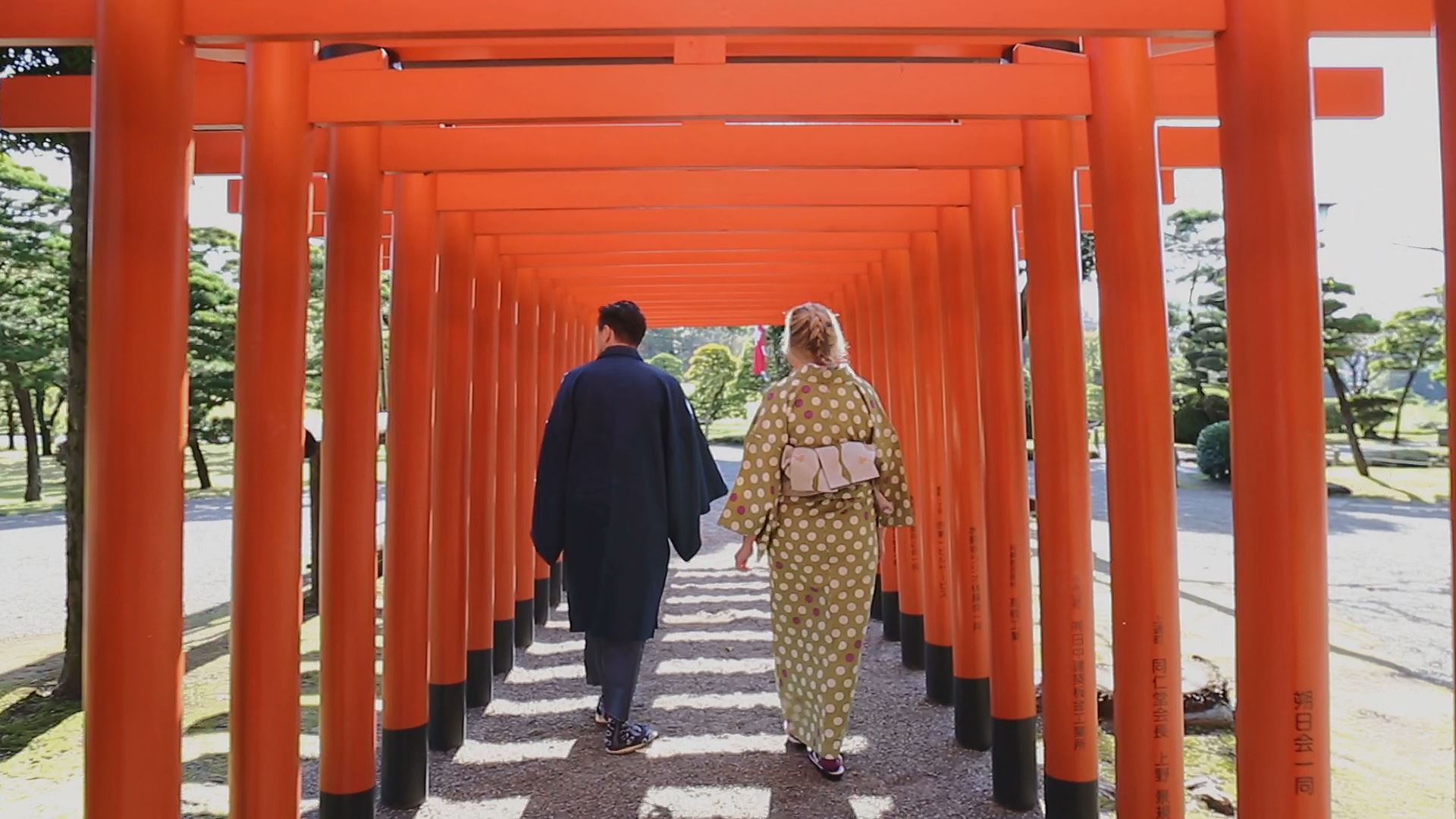 From the shrine's torii (shrine gates) to its Noh theater, the park is simply full of traditional Japanese scenery to enjoy.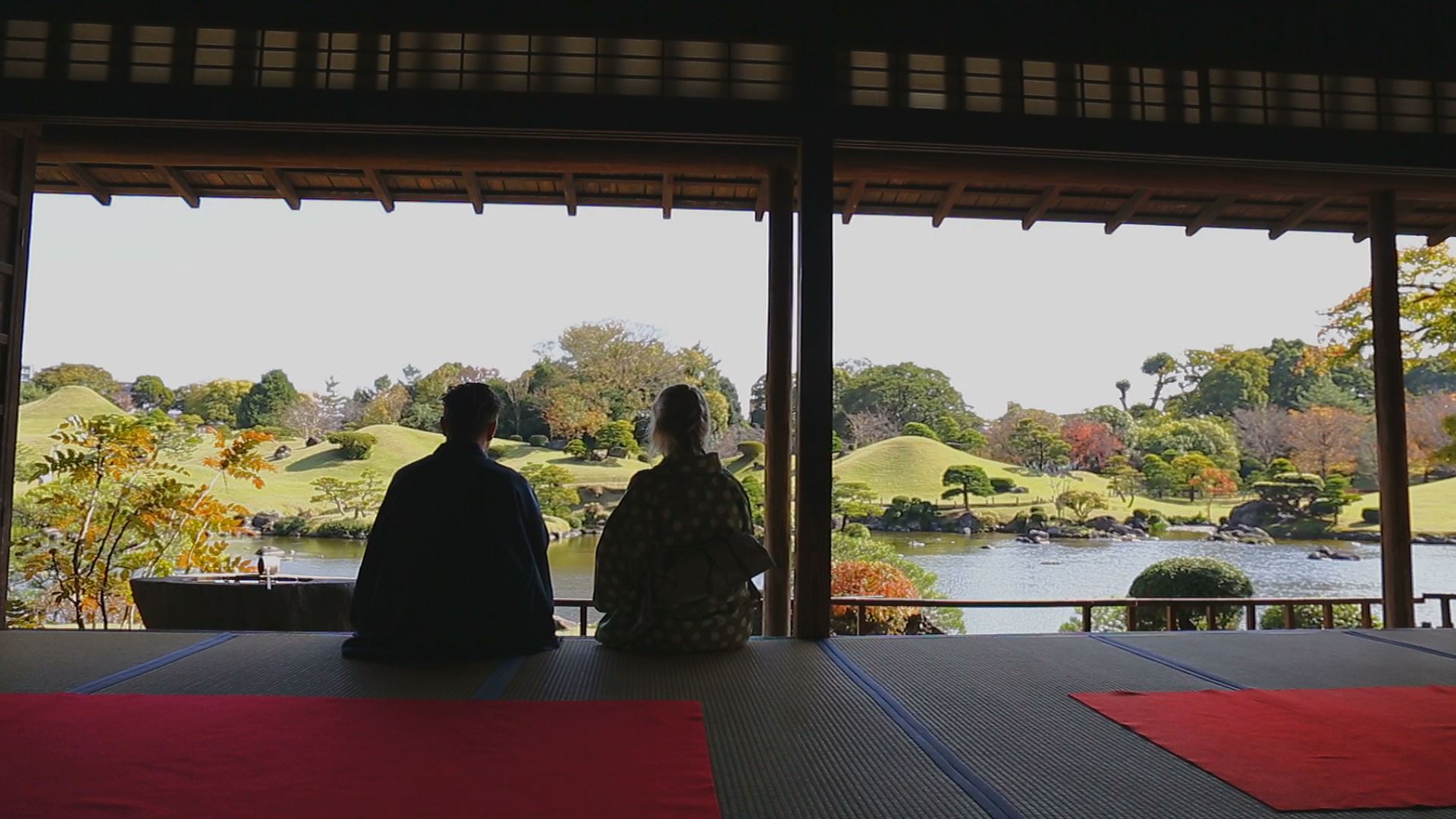 Another popular spot inside the park is the Kokin Denju No Ma tea house, highly regarded as a cultural heritage site, from which you can take in a splendid view of the Japanese garden.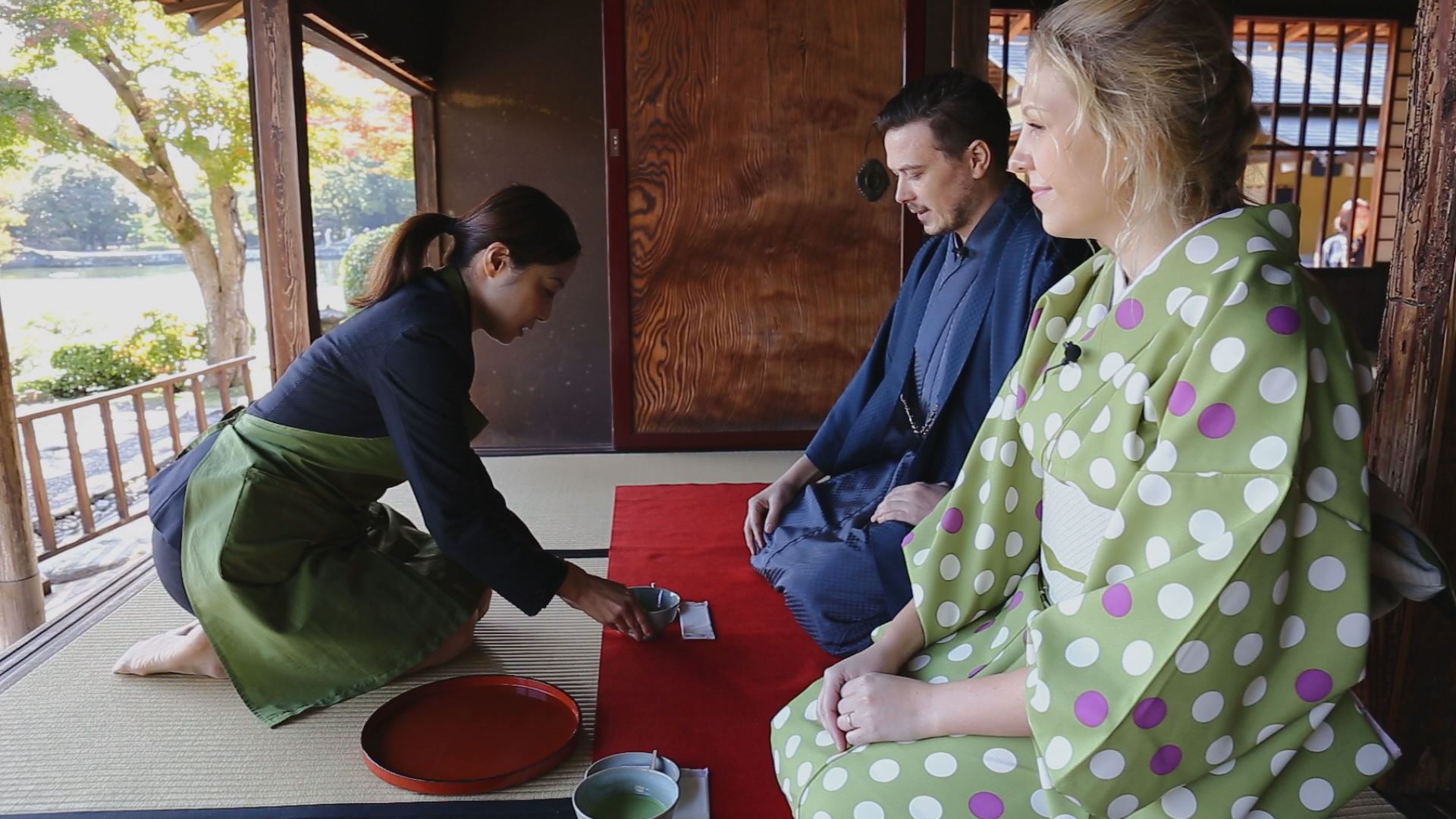 Here you can enjoy matcha and Japanese sweets while taking in the spectacular view.
Guided tours of the park also offered in several foreign languages.

For more details please visit:http://www.suizenji.or.jp/ilovepdf_com.jpg
Kumamoto Ramen – Traditional Kumamoto Tonkotsu DEN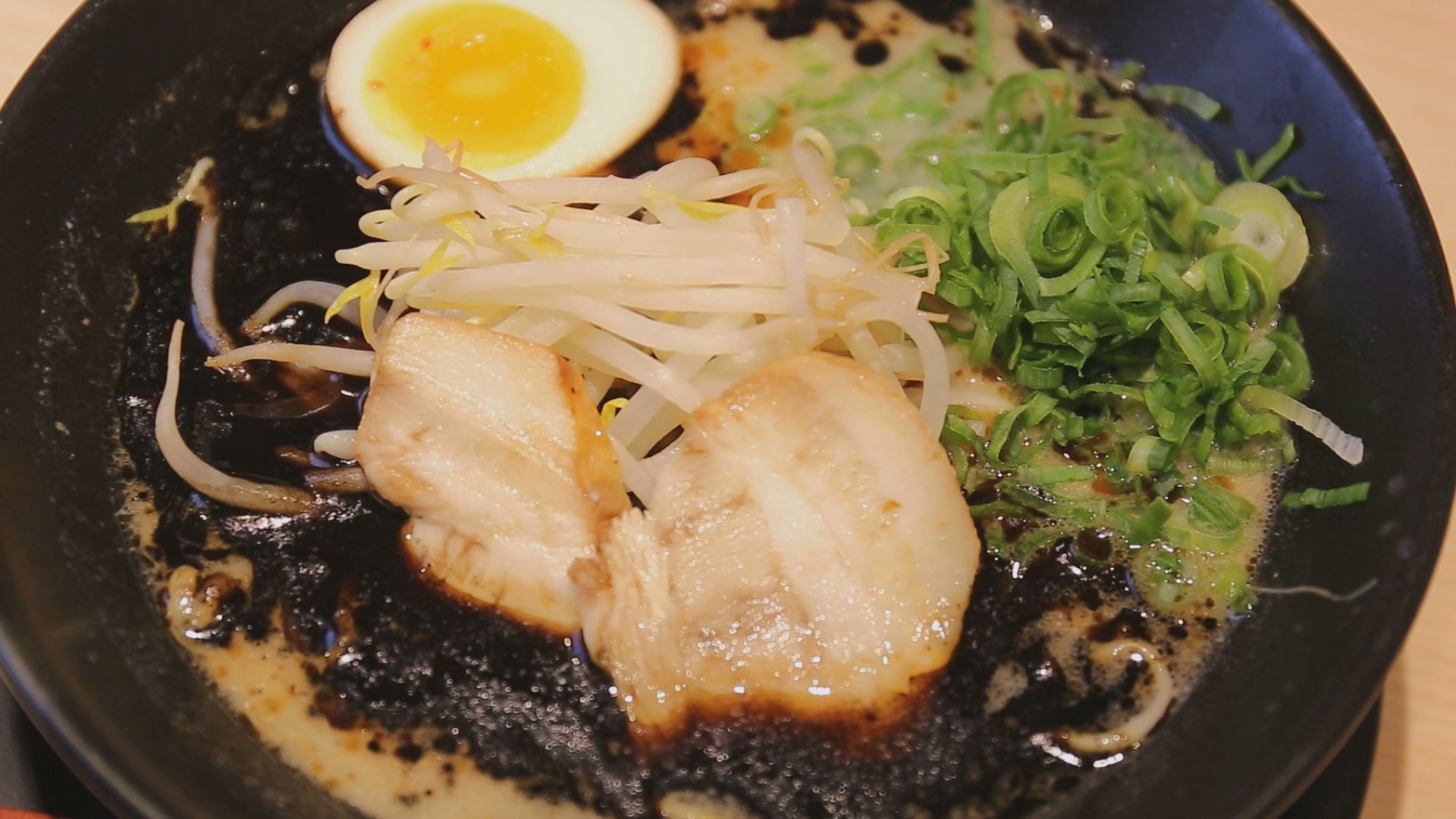 Kumamoto Ramen is made from tonkotsu, or pork bone, broth.
What makes this ramen unique is that it is made with garlic chips and a garlic oil made from deep-fried and sautéed chargrilled garlic and sesame seed oil.
The black roasted garlic oil gives the soup its black color, making this ramen unique in appearance as well.
Kumamoto Ramen also uses thicker noodles when compared to Hakata Ramen.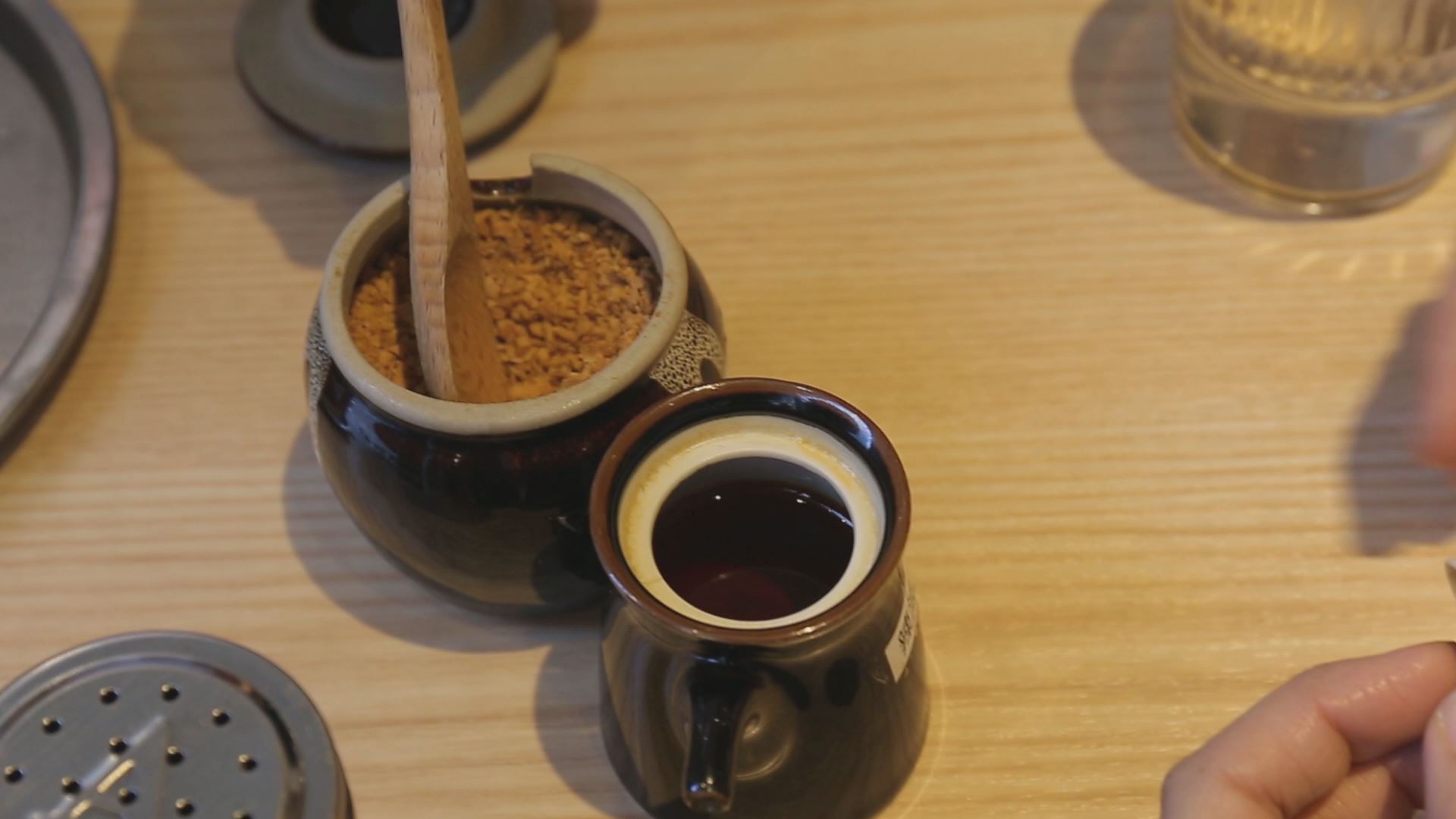 You can also add garlic chips to taste!
The ramen shop we visited this time, Traditional Kumamoto Tonkotsu "DEN", is located on Ginza Street, with a large sign which reads 「伝」 "Den" in front, so it is easy to find.
Sakuranobaba – Josaien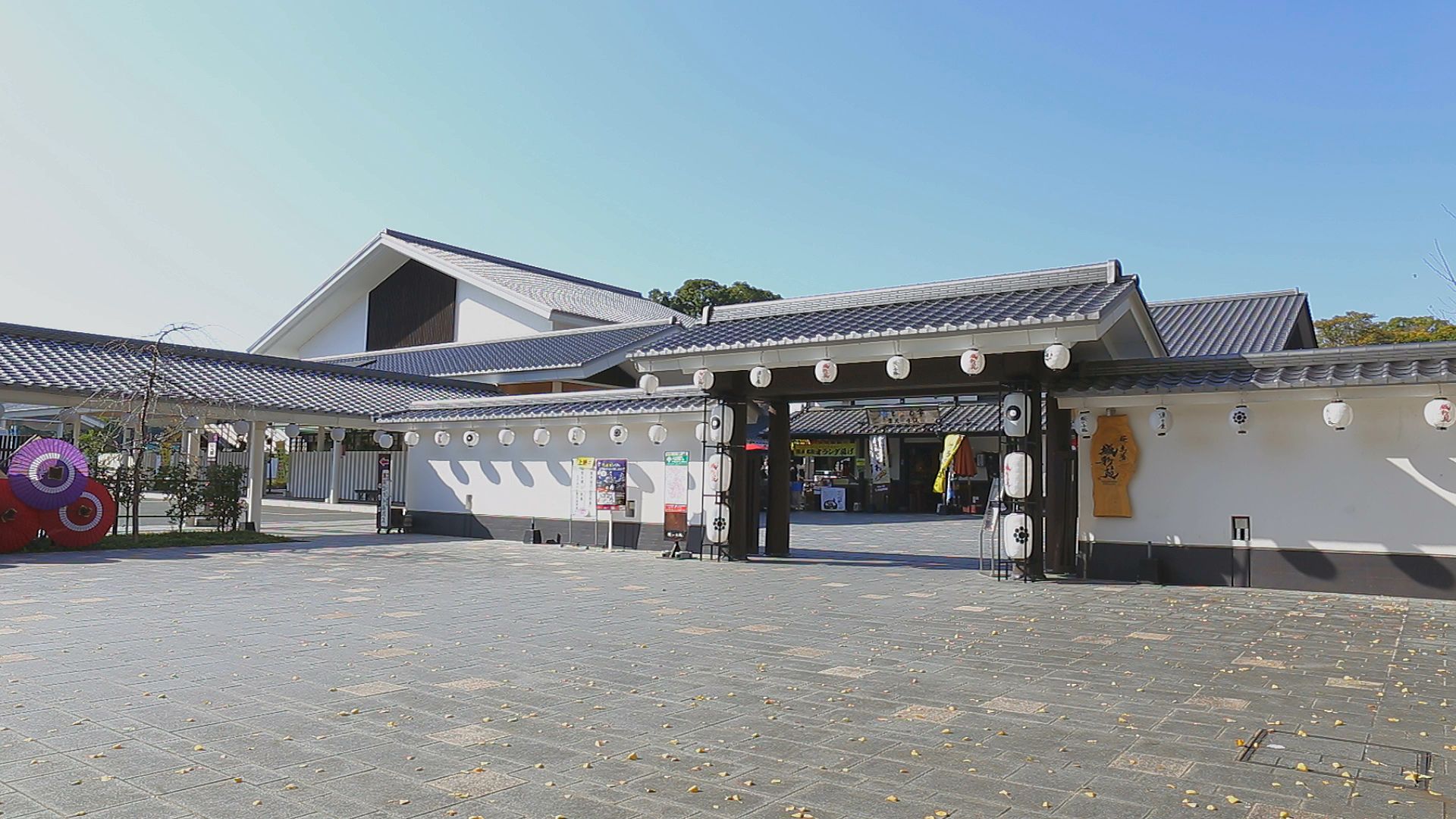 Josaien, located in Sakuranobaba, is a tourist spot designed to revive the old castle town.
It is lined with 23 of Kumamoto's shops including restaurants, coffee shops and goods stores.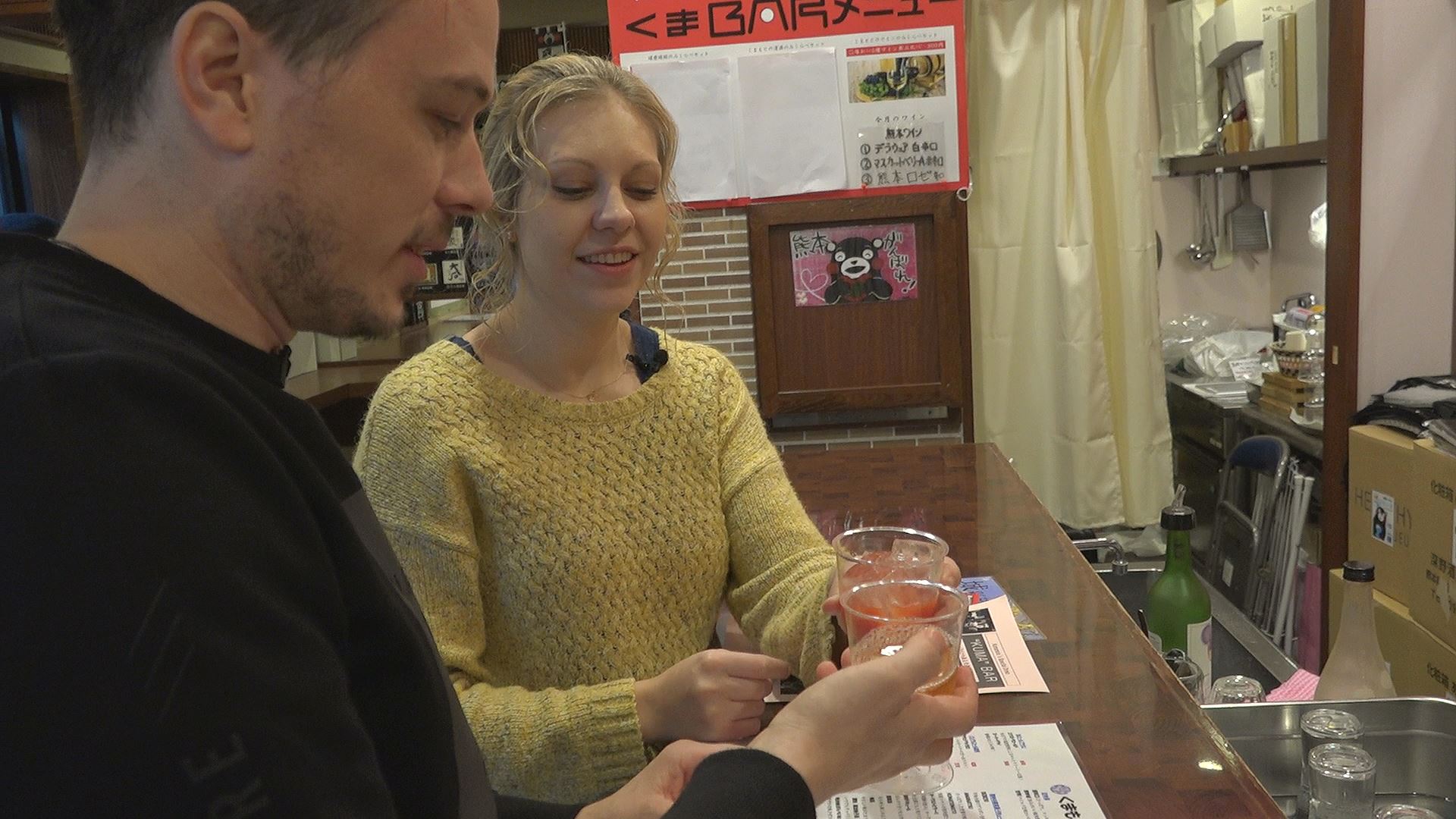 Among which is a bar where you can enjoy Kumamoto wine as well as find a variety of Kumamoto souvenirs.
While in Josaien you can also visit Wakuwakuza, a facility where you can learn about Kumamoto's history while having a variety of experiences related to the city.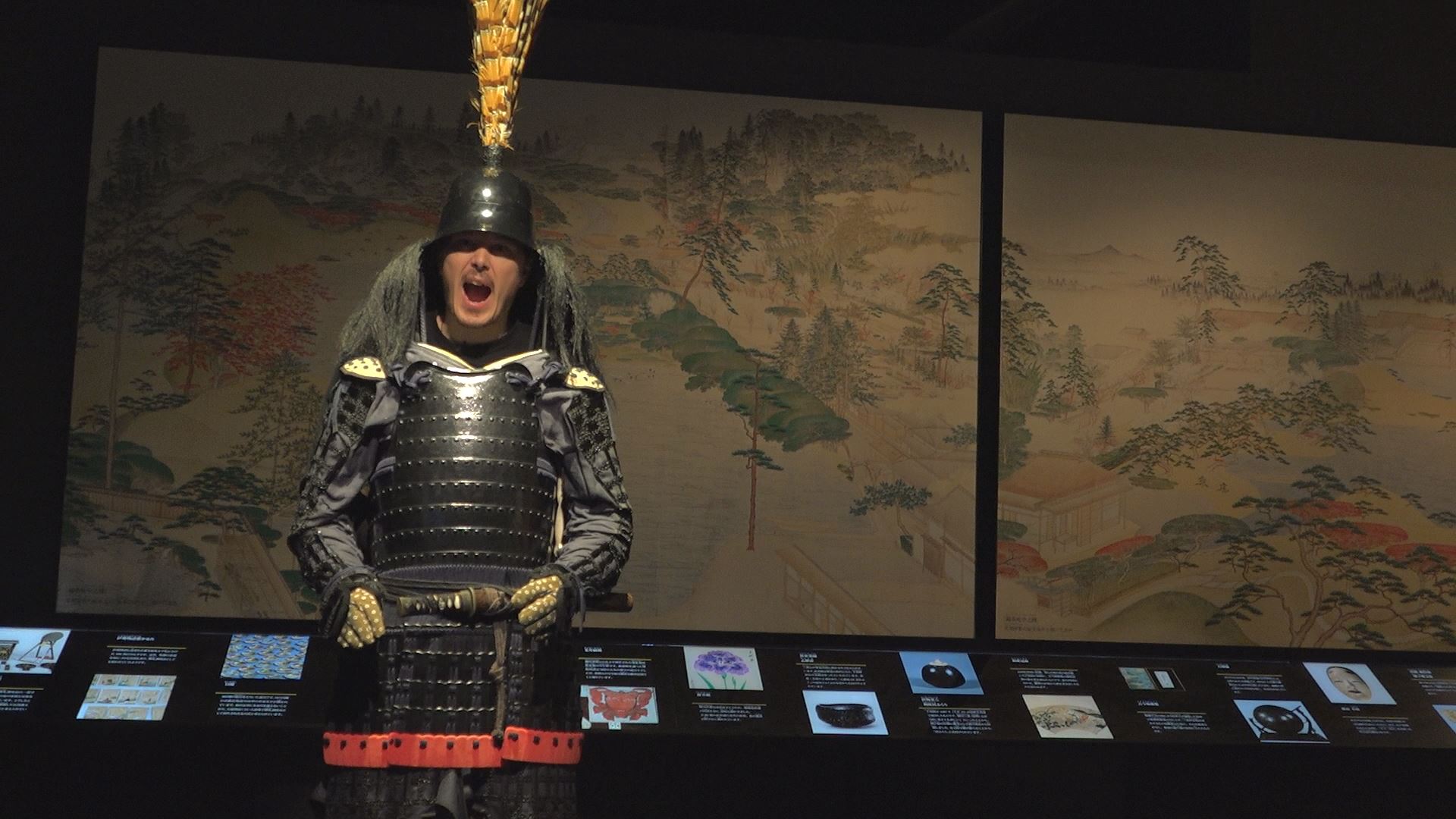 It looks like these two are having fun!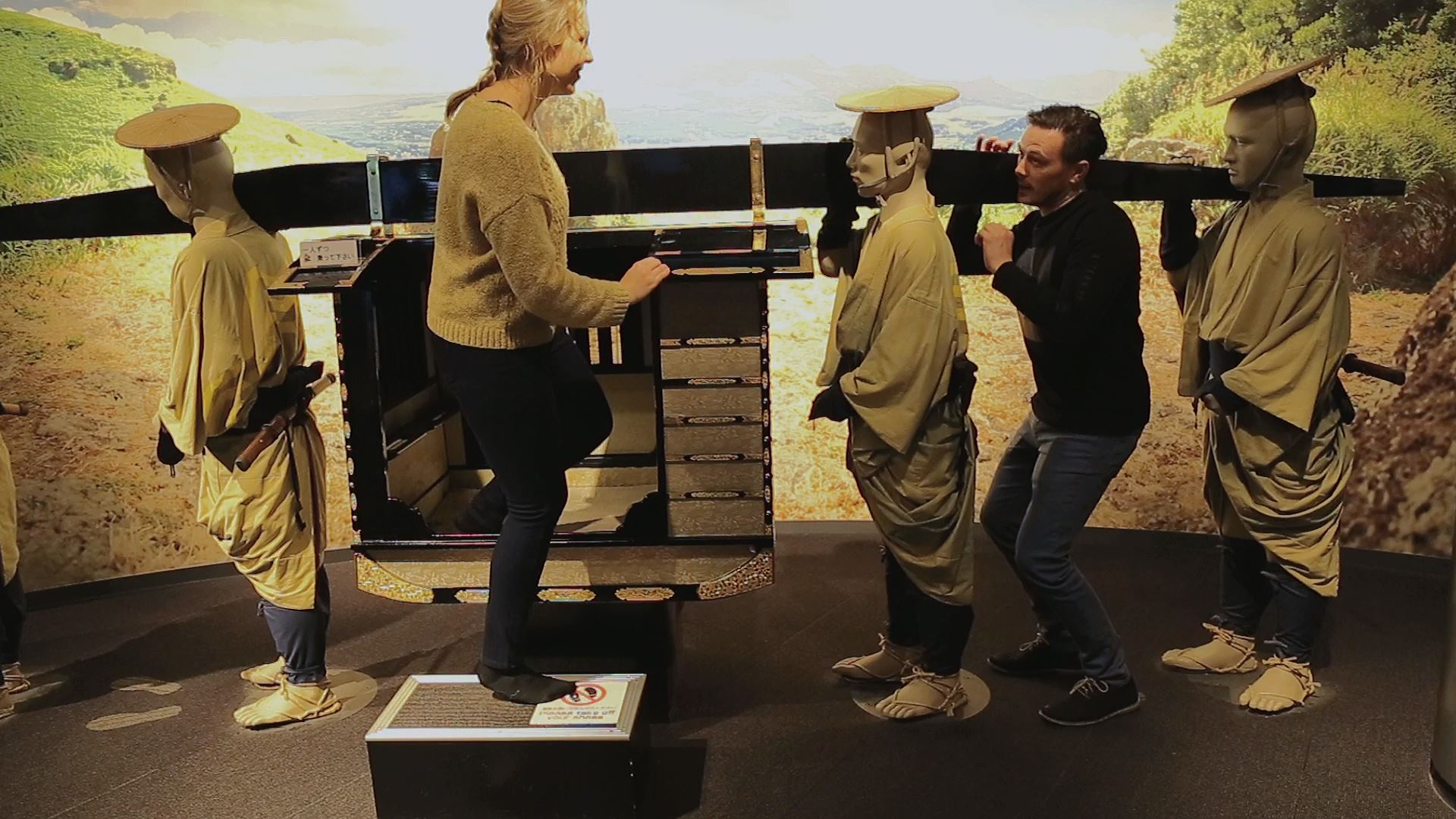 We also recommend the 3-D educational movie about Kumamoto Castle.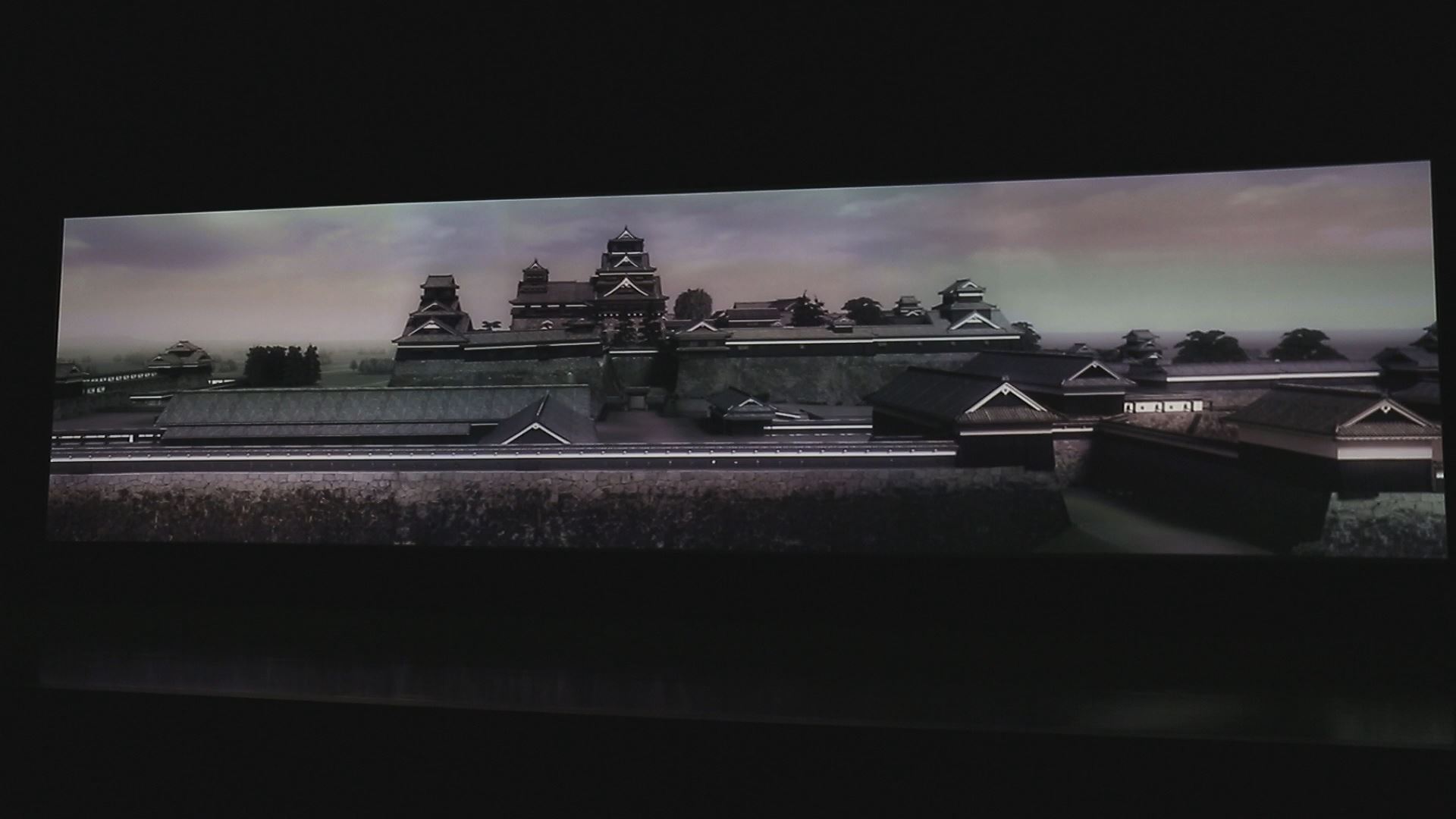 If you come to Josaien you will no doubt leave more knowledgeable about Kumamoto!
Sakuranobaba – Josaien
Address:1-1-1 Ninomaru, Chuo Ward, Kumamoto City, Kumamoto Prefecture 860-0008

Access: [From the airport] About 40 minutes by airport limousine (740 yen) which leaves 15 minutes after the flight's arrival at the airport.

     [From the train station] From JR Kumamoto Station take the Shiromegurin Bus for about 23 minutes

      and get off at "Sakuranobaba Josaien". (150 yen)

TEL:096-288-5600

Opening Hours:9:00〜17:30

(The souvenir shop, the restaurant hours are different depending on the store, so please confirm with HP.)

HP:http://www.sakuranobaba-johsaien.jp/
Kumamoto Castle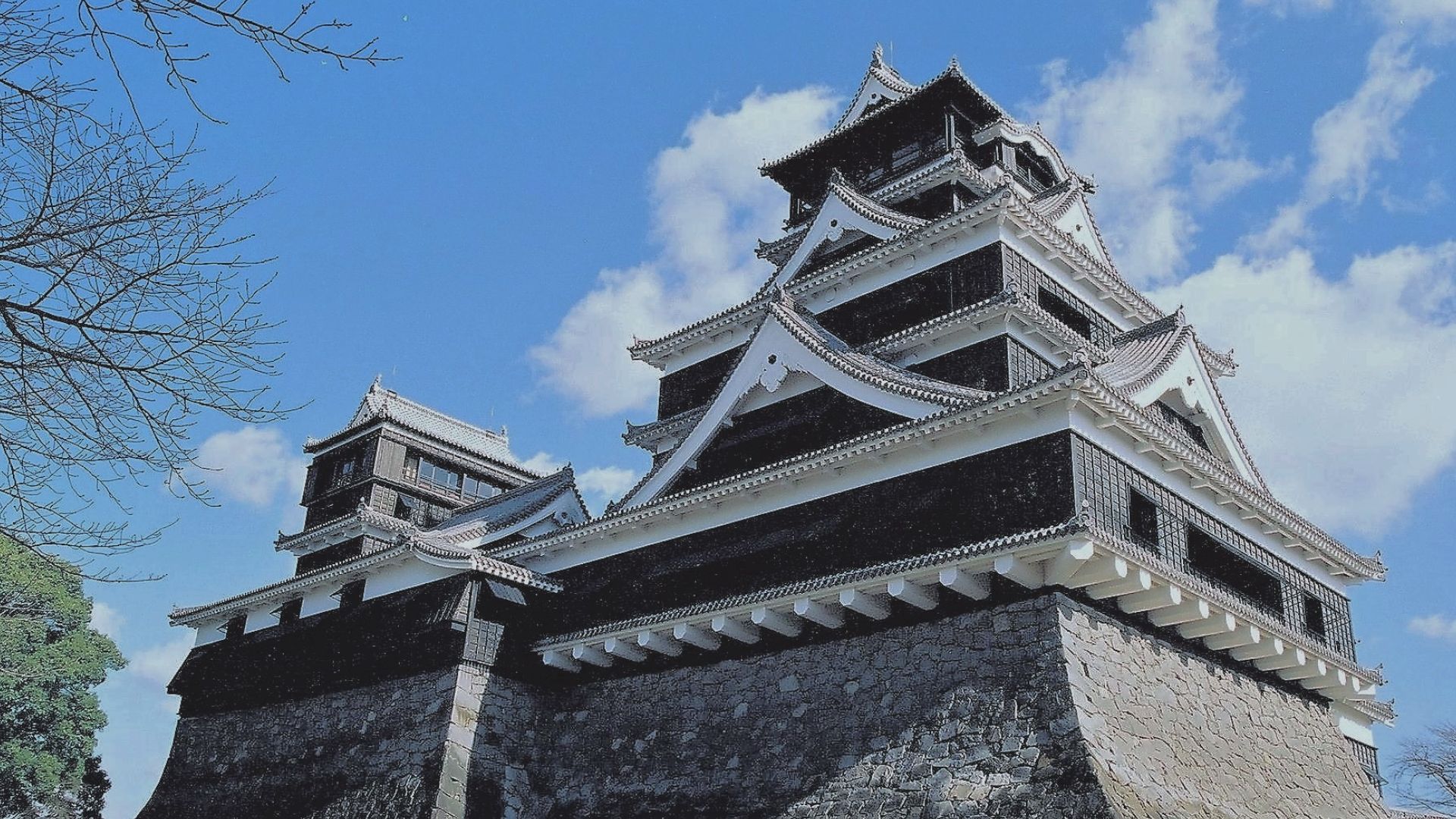 The Symbol of Kumamoto, Kumamoto Castle
With some 400 years of history, it is one of Japan's three major castles.
Many of the castle's structures were destroyed in the 2016 Kumamoto Earthquake, and reconstruction work on the castle is still ongoing today.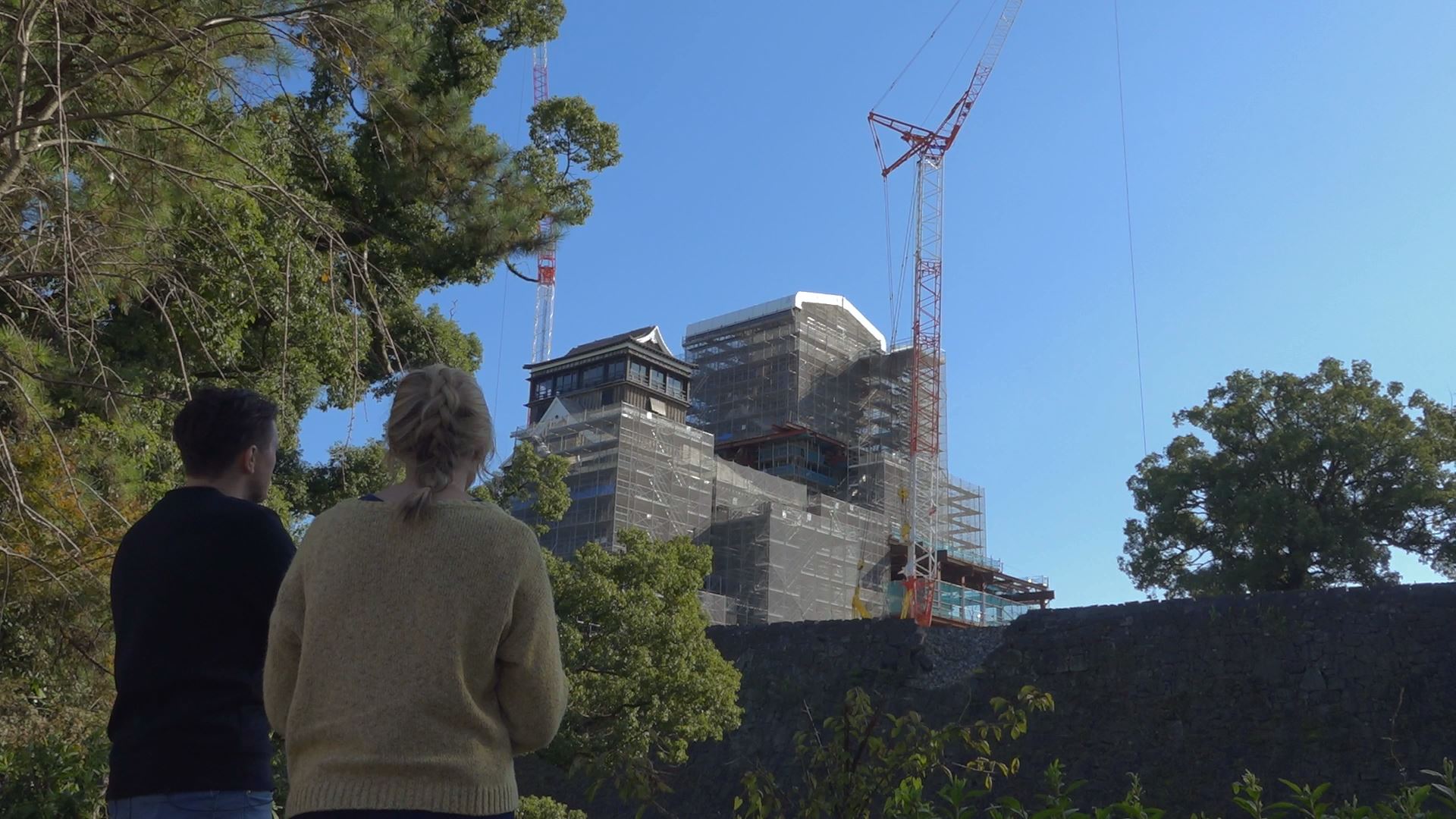 However, even in its current state, you can still feel the positive energy of Kumamoto's reconstruction efforts.
Although many areas of the castle are currently closed to the public, there are still a number of different events held there each season.
Next time you are in Kumamoto, be sure to come to the castle and help support the city in its recovery!
Unganzenji Temple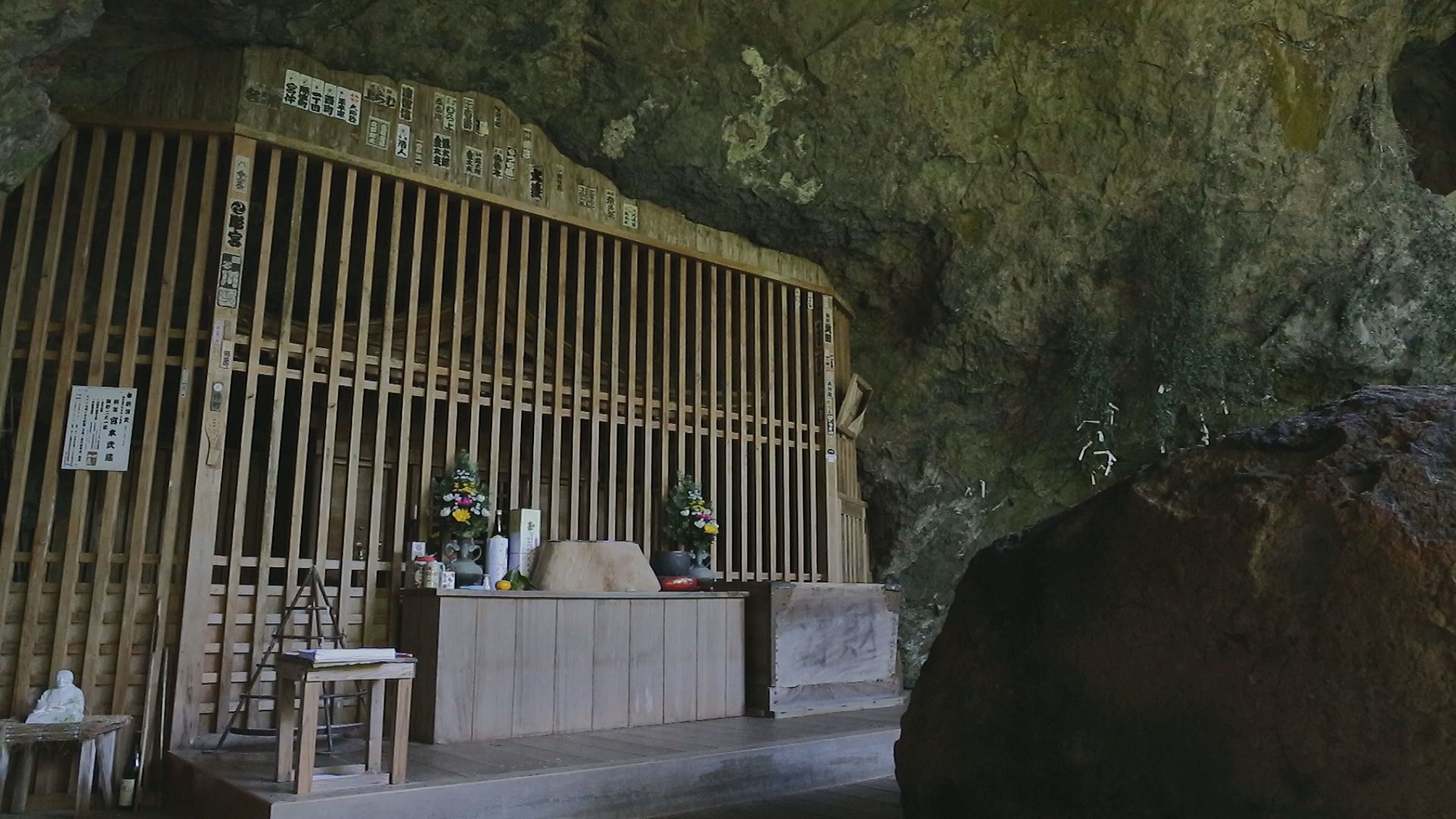 Inside Unganzenji Temple is Reigando Cave, famous for being the place where Miyamoto Musashi, the greatest swordsman in Japanese history, wrote his treatise on martial arts entitled "The Book of Five Rings".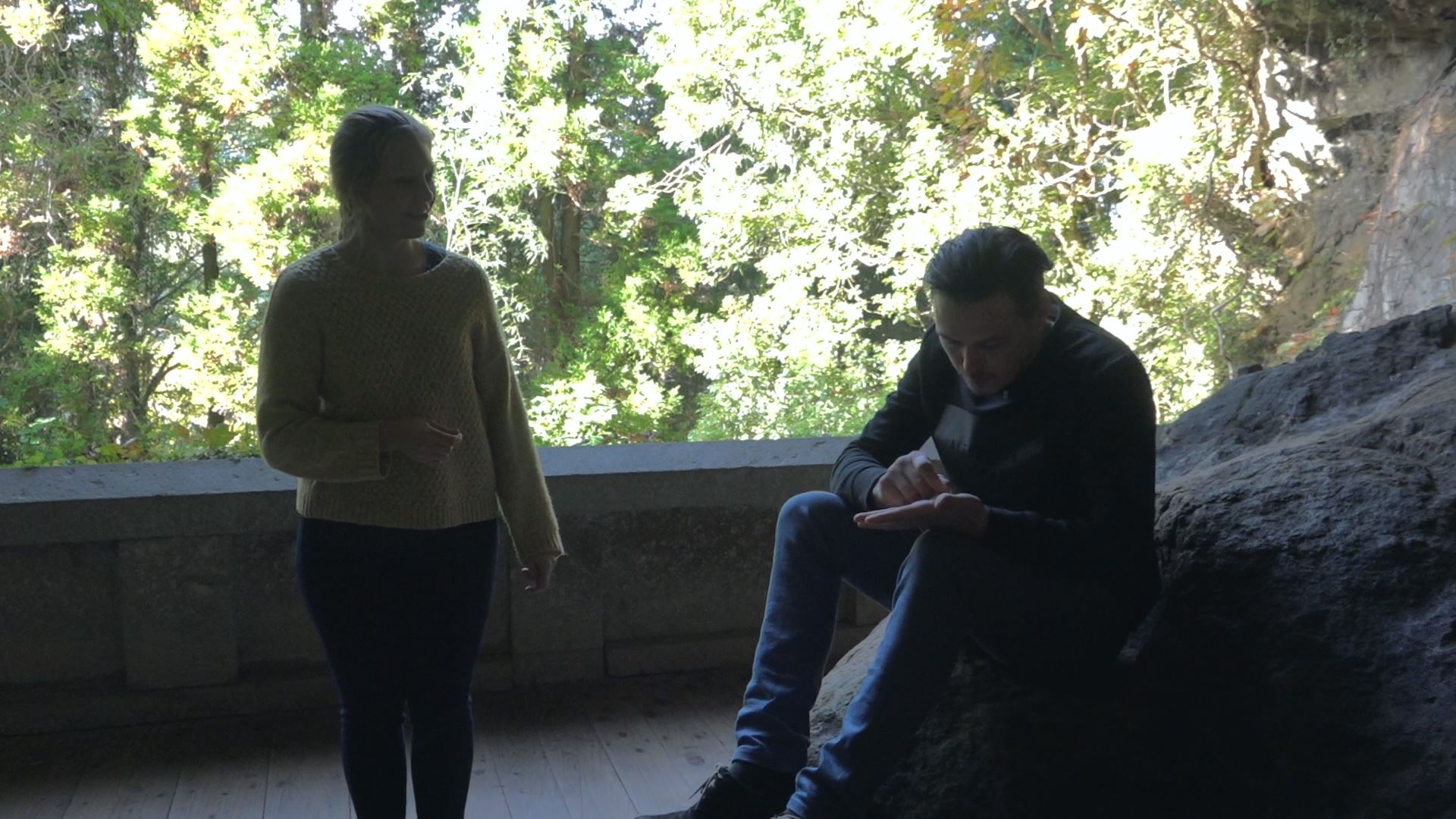 Musashi spent the last five years of his life in Kumamoto, and from 1643 to 1645 he lived alone in this cave where he is said to have written the famous text.
Perhaps he looked just like this as he sat upon a stone, toiling away at his book…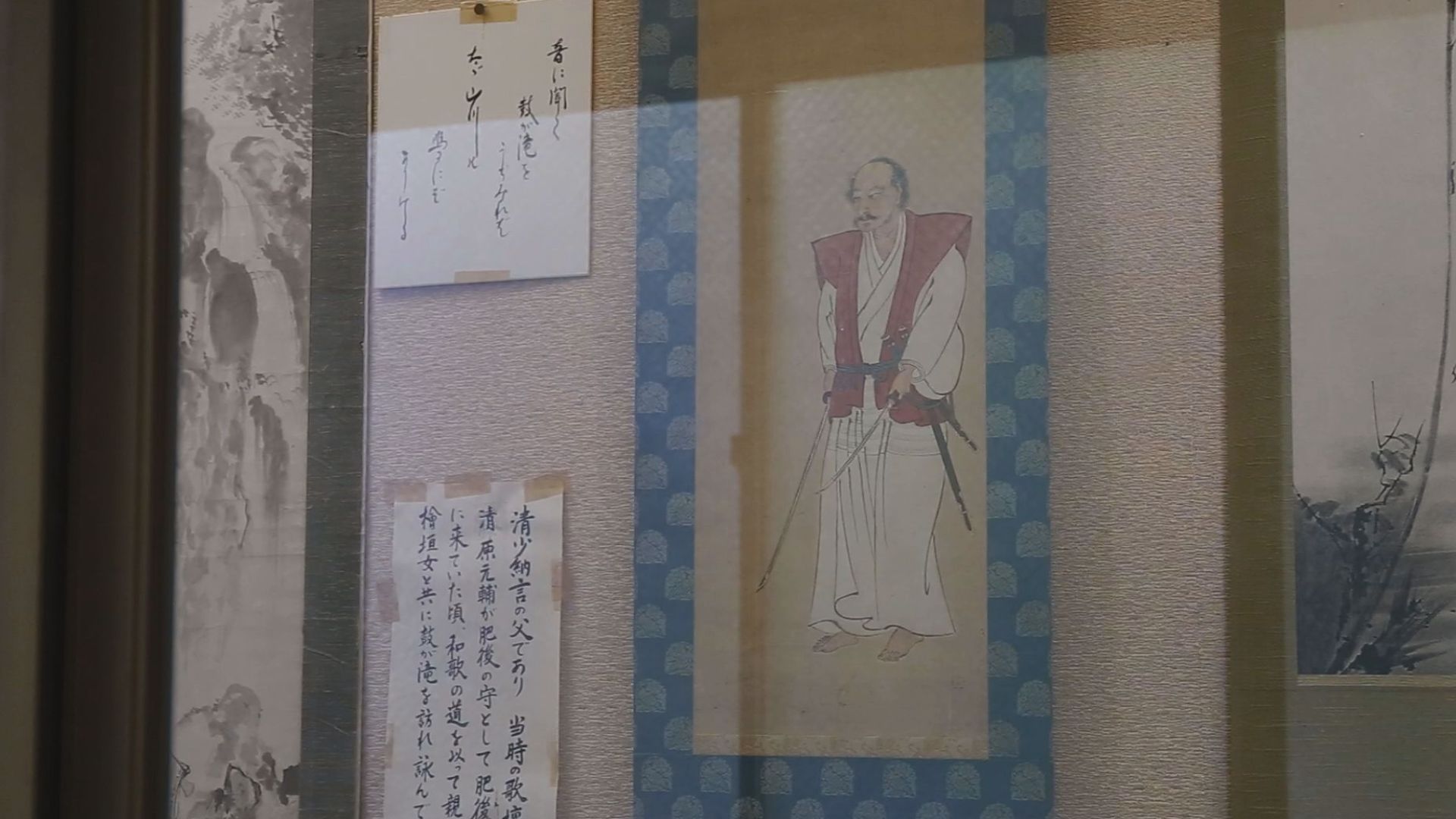 At a museum located nearby you can see the wooden sword that Miyamoto Musashi is said to have used during the battle of Ganryujima as well as a portrait of the legendary swordsman.
Why not take some time to focus your mind in silence while surrounded by the very scenery that Miyamoto Musashi himself contemplated during his later years?
Kamitori Arcade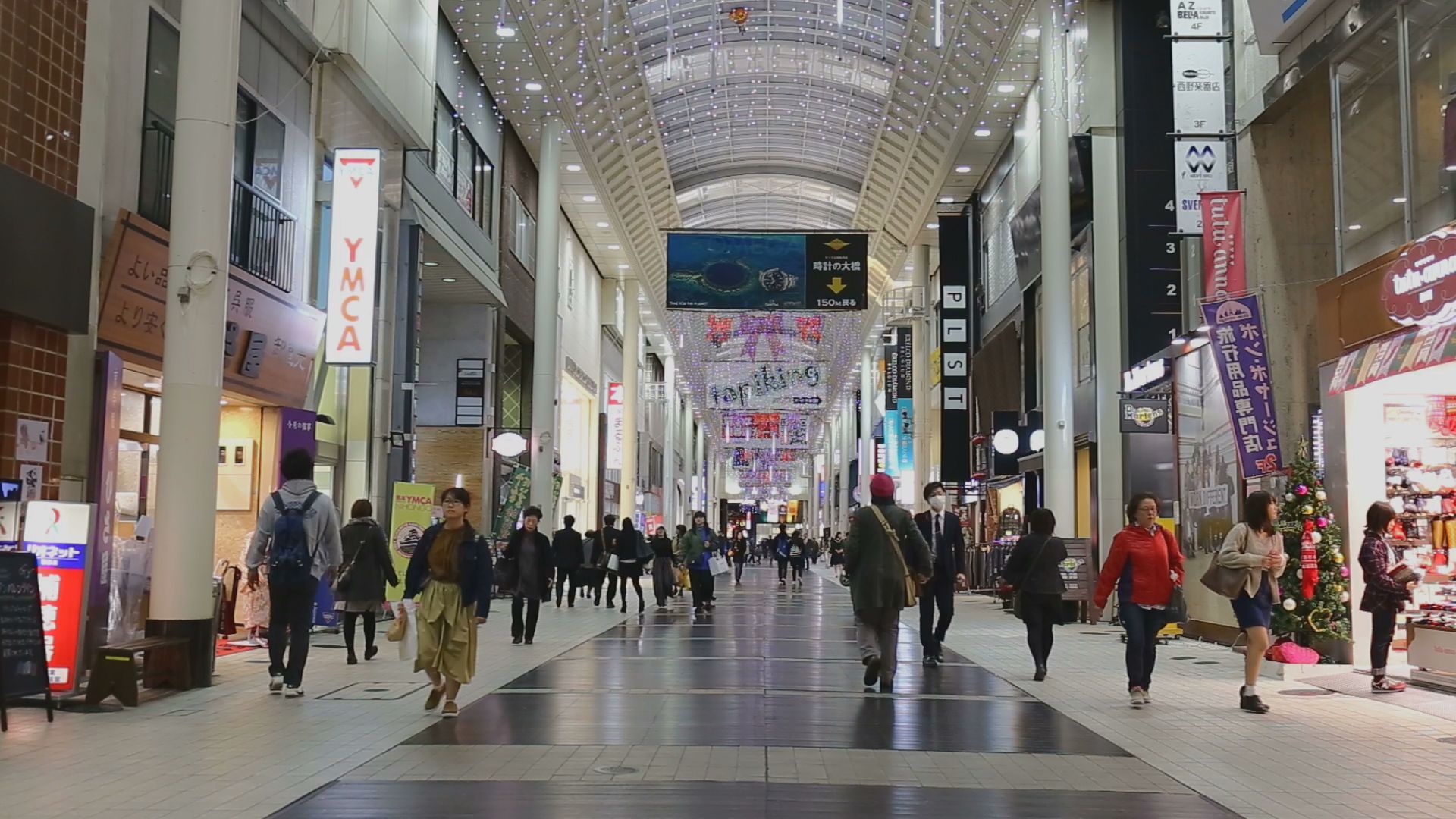 This 360-meter long arcade is lined with a variety of shops including cafés, restaurants and boutiques.
The arcade's high ceilings allow sunlight to shine through to the interior of this shopping street, giving it an open, spacious feel.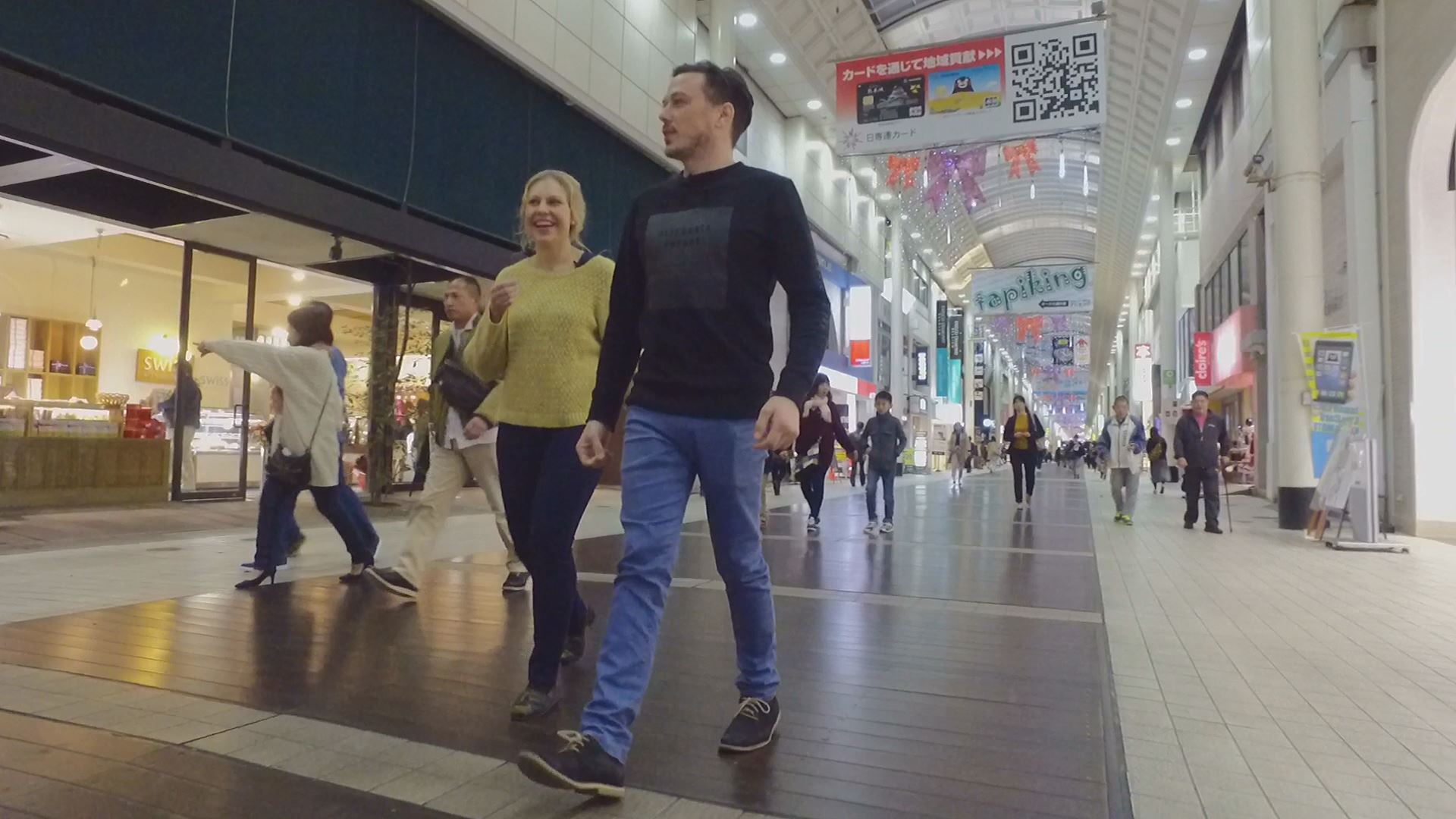 Both Sam and Nita commented that the arcade somehow did not "feel" very Japanese, but that is exactly the point.
The arcade's design was inspired by the Musée d'Orsay in Paris.
This unique fusion of Japanese and French elements is one of the reasons that make it worth paying this arcade a visit.
Japanese-Style Pub – Yokobachi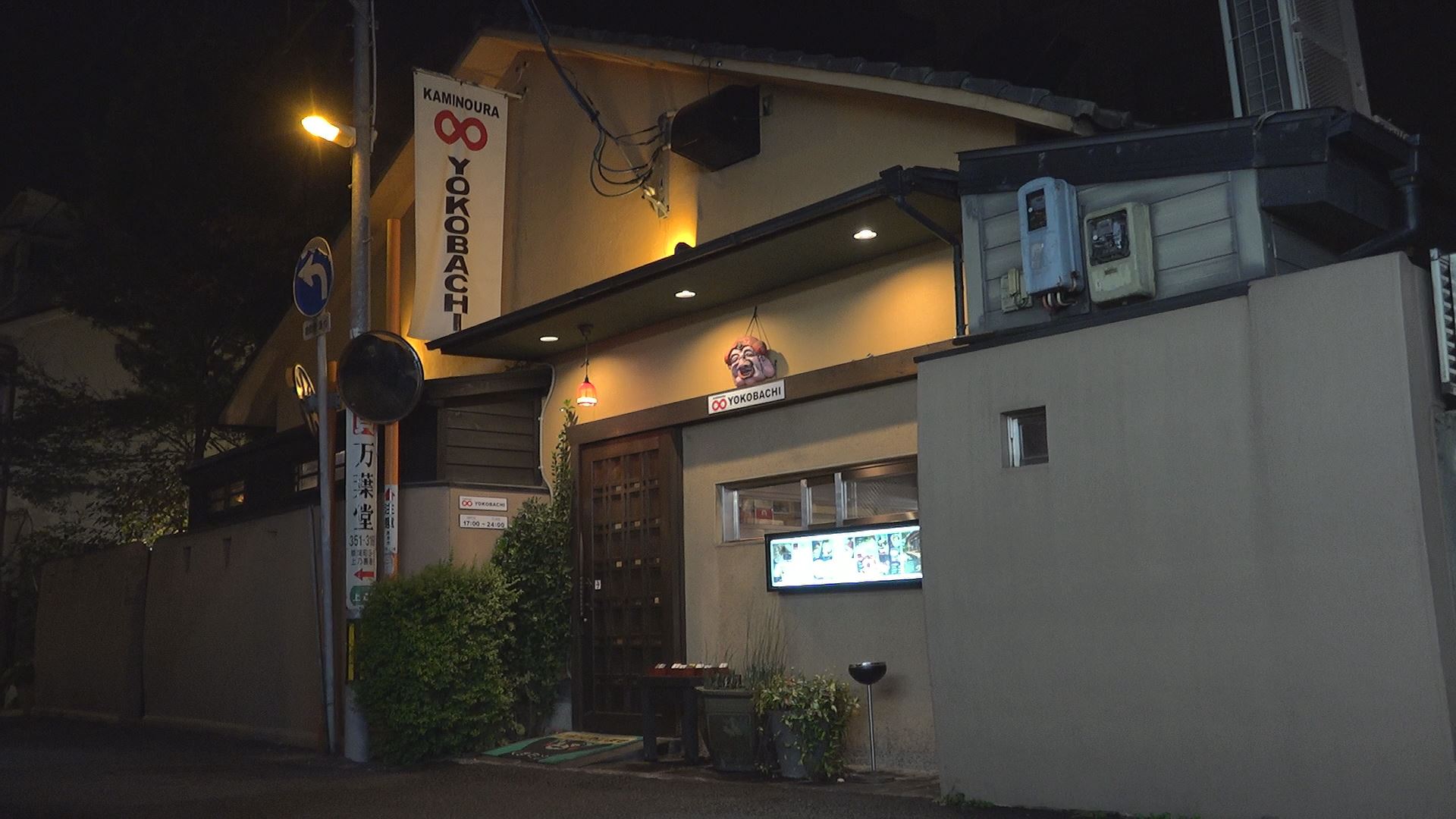 If you leave the arcade and take one of the adjacent backstreets you will find that they are lined with shops and dining establishments.
Today we will introduce the Japanese-style pub Yokobachi.
This pub offers a variety of local Kumamoto fare, such as higo no akaushi (meat dish), basashi (horsemeat sashimi), karashi renkon (sliced lotus root).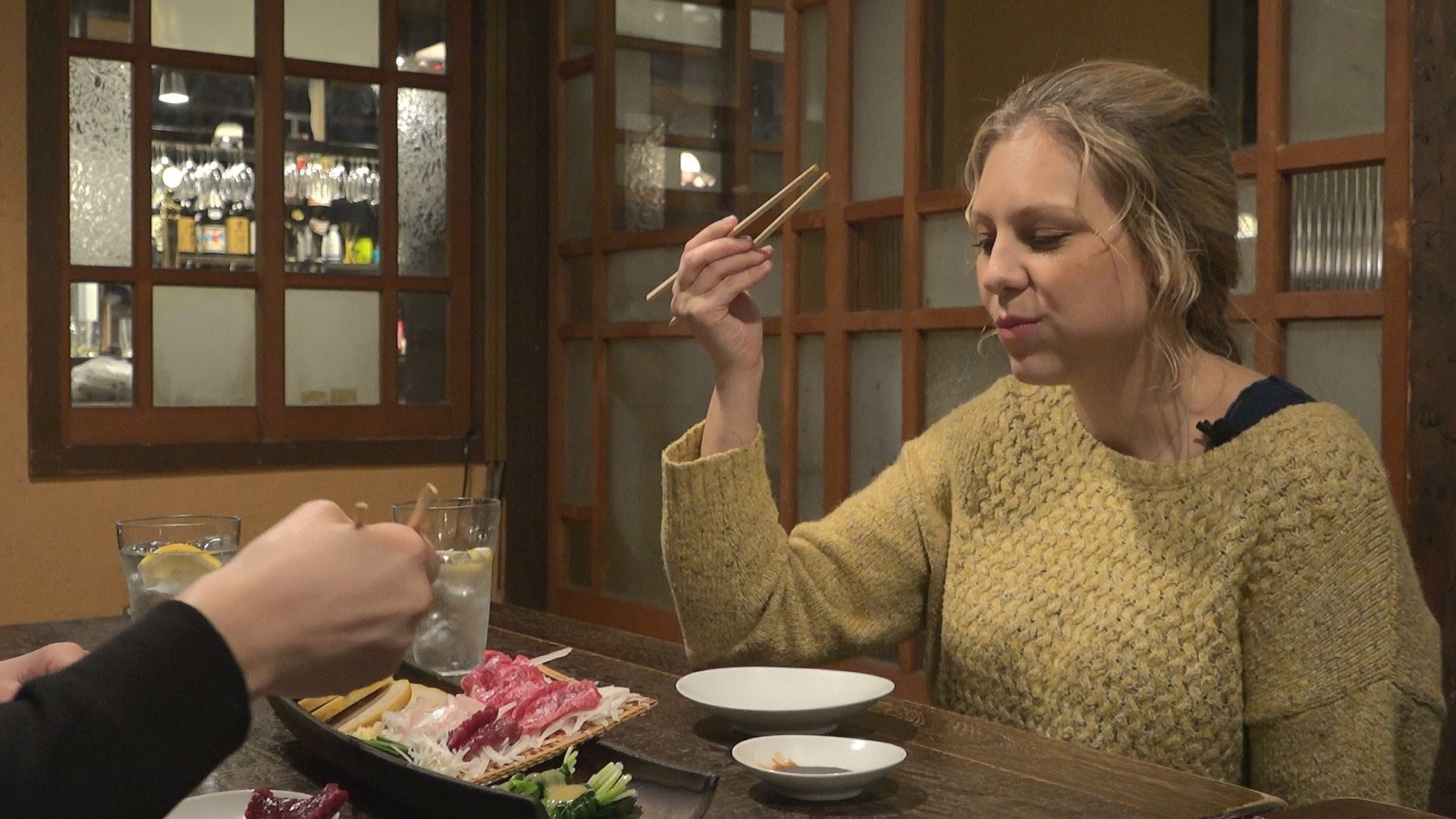 Any one of these options would be delicious, so it was hard to choose. They finally decided on starting out with the "Higo Three-Way Variety Plate".
This is the perfect place to enjoy either a full course meal or to have a couple drinks while ordering food a la carte.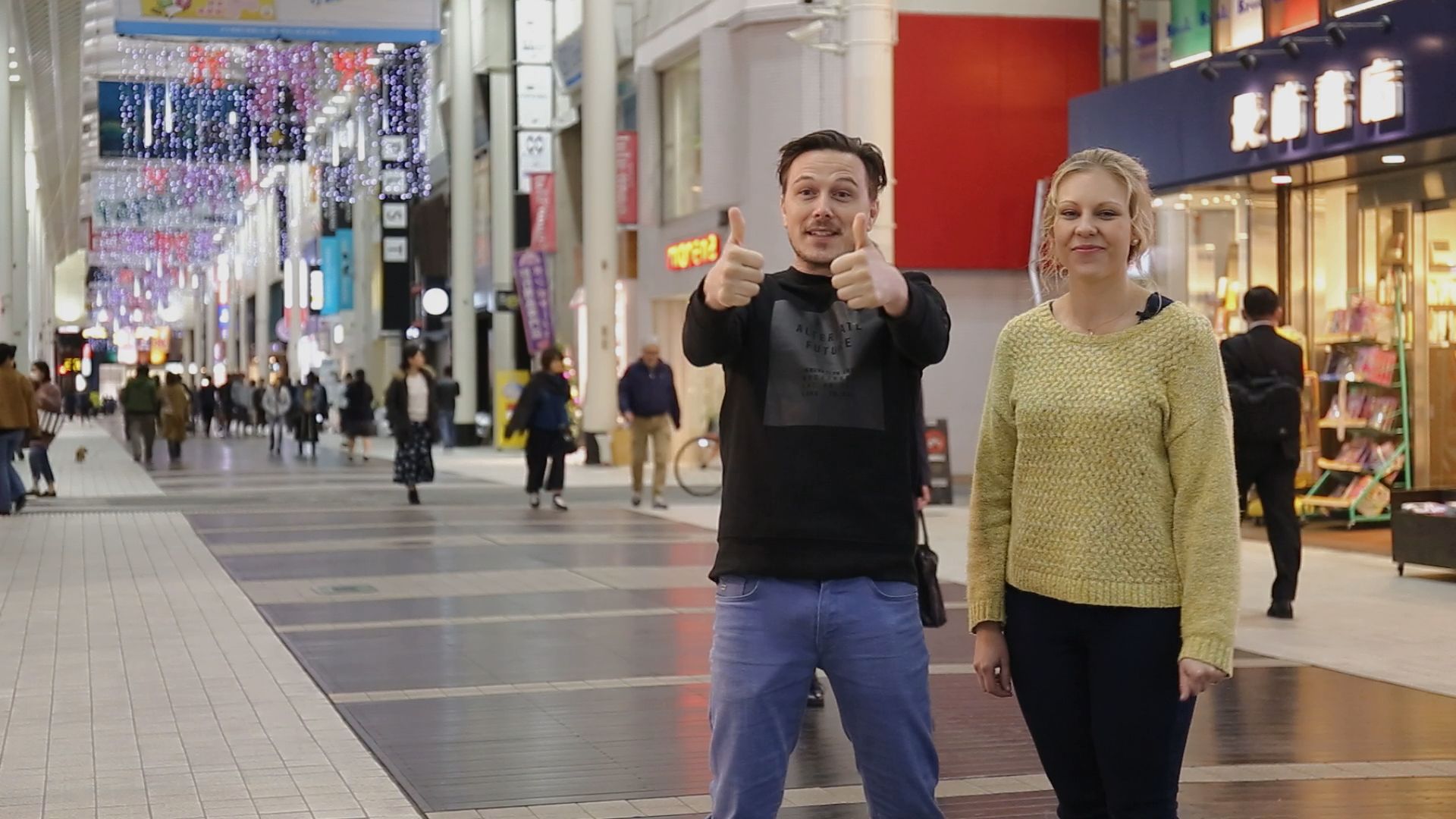 With its culture, history, and local cuisine, there are many ways to enjoy the city of Kumamoto.
If you get the chance to visit you will no doubt discover something new!
The city of Kumamoto is also easily accessible from Fukuoka so be sure to check it out some time.