Support Your Favorite Restaurants with Advance-Purchase Tickets!
COVID-19 has been affecting most businesses, especially restaurants and many solutions have already been planned and executed. One of the most immediate and rapid ways of support is advance-purchase tickets (also called Mirai (future) ticket or Ouen (support) ticket). Unlike takeout and delivery, it has the advantage of being able to support shops far away and it works as simple as the following:
You can pay the meal ticket in advance (The payment will go into the store right away) as a future customer of the store you want to support .
Use the ticket and enjoy your meal when COVID-19 is over and we are able to go to the restaurant .
In this article, we introduce some of the websites where you can purchase the tickets. Supporting local restaurants means protecting food culture. Find your own way of supporting, and protect the food culture of Fukuoka and Kyushu together!
Sakimeshi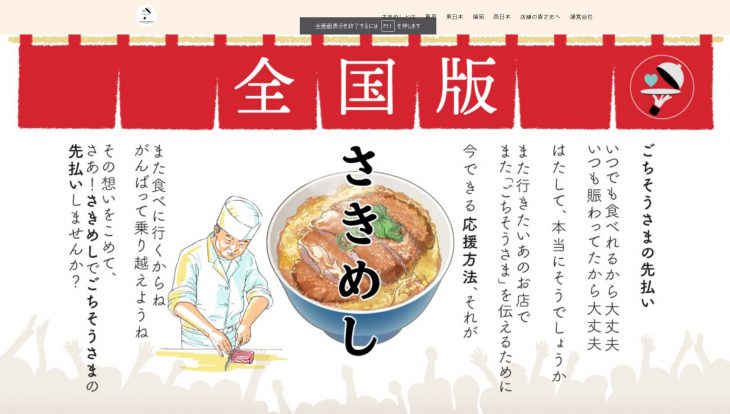 This website is run by Gigi Co., Ltd., with support from Suntory Holdings, Inc. They offer meal tickets for restaurants throughout Japan, mainly in Tokyo and Fukuoka. Support your favorite restaurant with Sakimeshi and show your appreciation.
https://gochimeshi.com/sakimeshi/?pref=13
Mirai no Shokken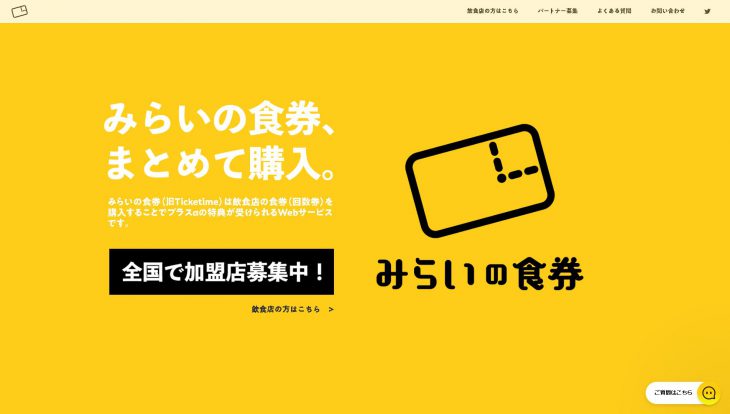 Run by PREO DESIGN. It offers advance tickets for all over Japan, especially Kumamoto, Kyushu. Buy meal tickets from a restaurant in advance on the website. The purchased meal tickets are managed in My Page and can be used anytime within the expiration date. The meal tickets from each restaurant come with a coupon.
Ikimeshi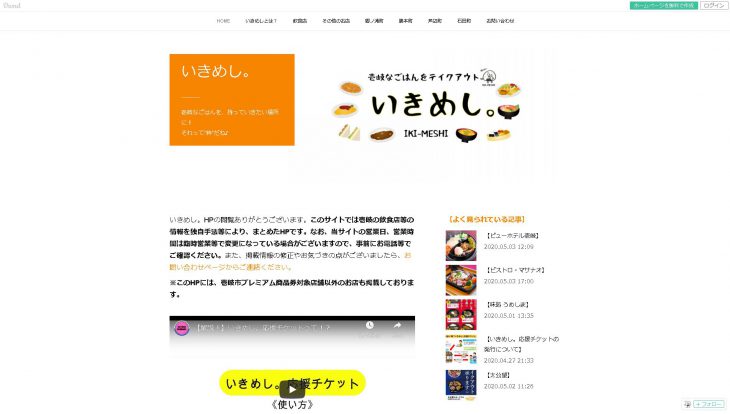 This website is specialized in Iki City, Nagasaki Prefecture. It is planned and managed by the Ikimeshi project execution committee which consists of local volunteers. You can purchase tickets for food and drinks, and also bars and accommodations. You can also check information about the food delivery service.
https://ikimeshi.localinfo.jp/posts/categories/2972760
It could be harder to think about traveling in the present situation, however, there is a way to support the hotel industry in Japan.  The following website is providing advance-purchase tickets for accommodation instead of restaurants.
CHILNN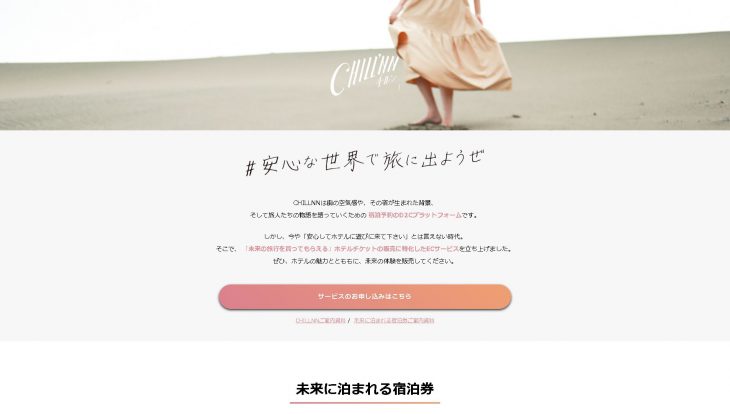 Run by CHILNN Corporation. You can search accommodations all over Japan by theme and area. They launched an e-commerce service specializing in the sale of tickets for accommodations due to COVID-19.
https://www.official.chillnn.com/curation