Fukuoka Tower – Tanabata (evening of the seventh) also known as Star Festival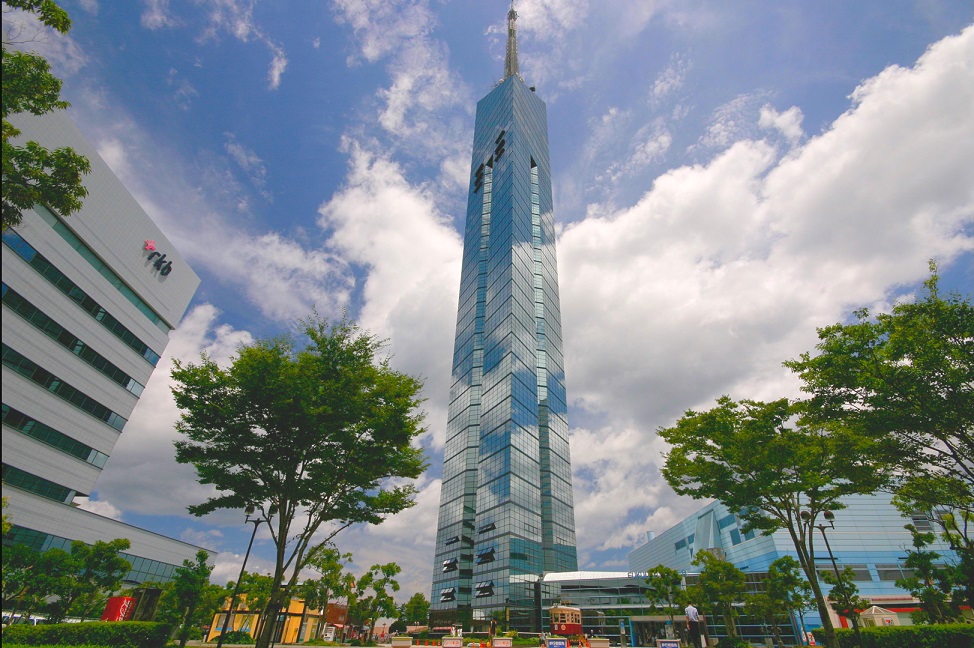 Fukuoka Tower is the most popular sightseeing spot in Fukuoka.
Located at "Momochihama" and its 234m height, Fukuoka Tower is well known as Japan`s tallest seaside tower and third highest tower in Japan after Sky Tree and Tokyo Tower (both are located in Tokyo). Built in 1989, it became immediately Fukuoka`s symbol.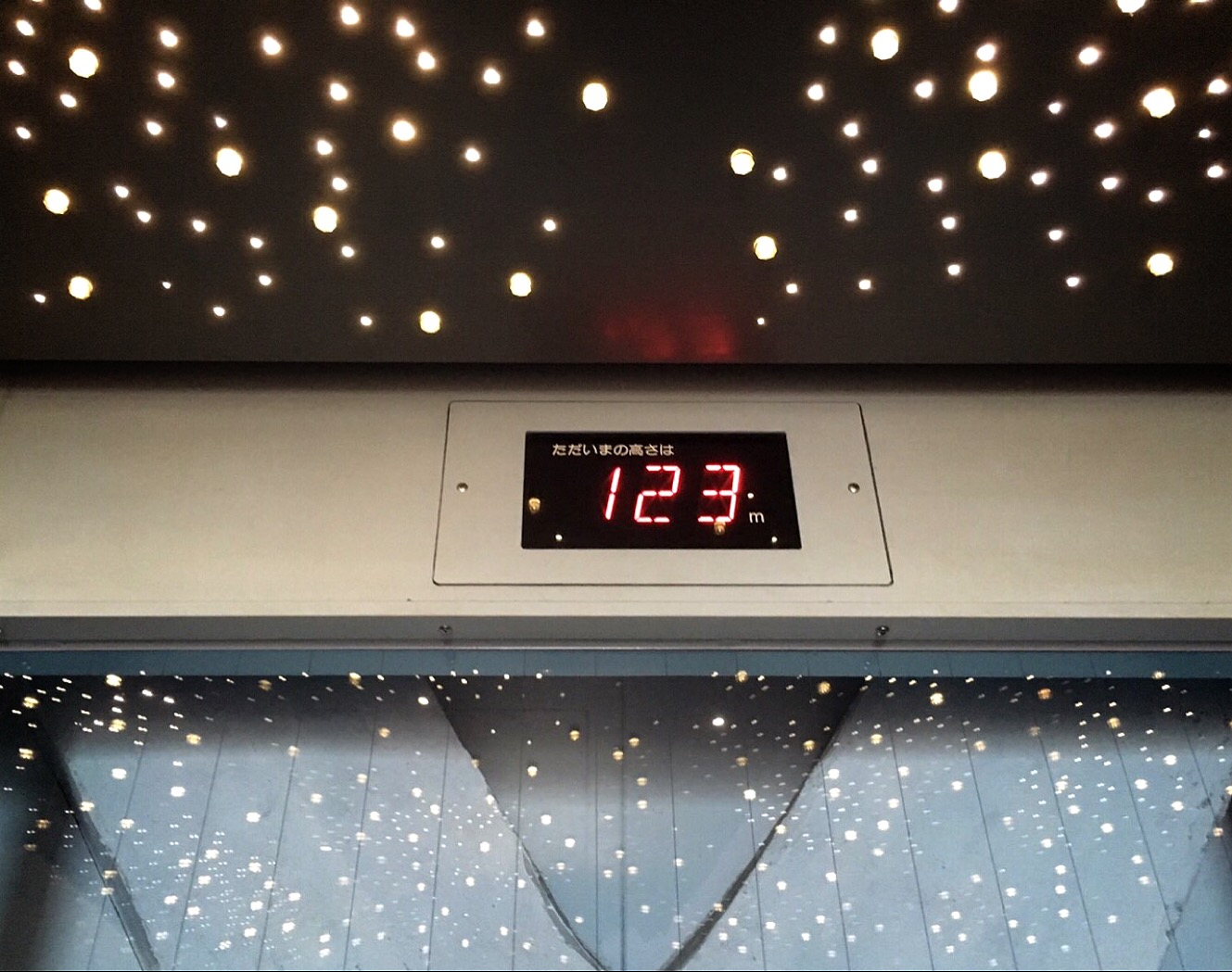 While listening to the announcement of the staff in the elevator, you can enjoy an amazing view. The ride from the ground to the observation platform (123m) takes only 70 seconds.
Multilingual guide service is available in Japanese, English, Korean and Chinese to provide all kind of tourist a comfortable visit.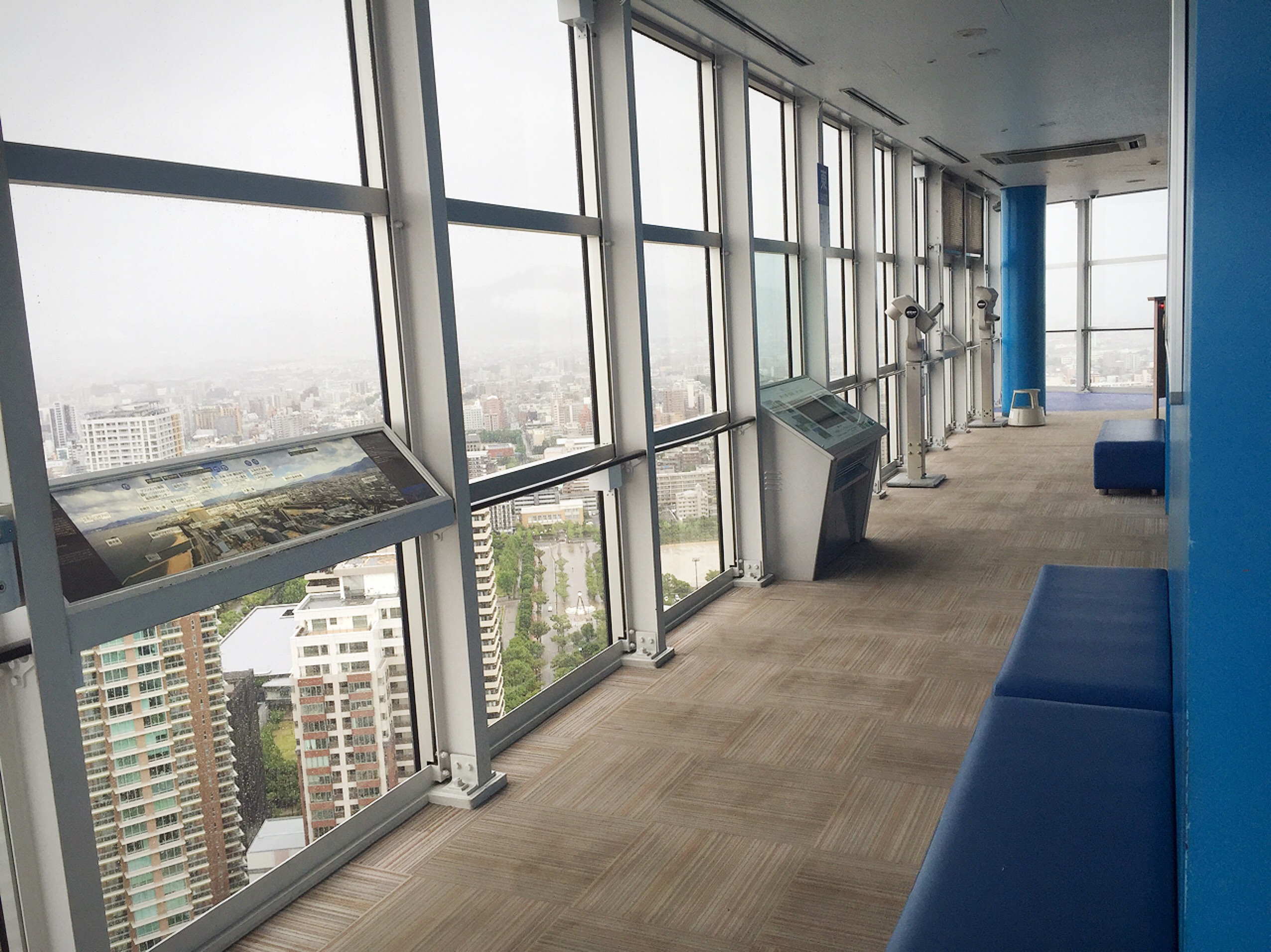 The earlier mentioned observation platform with its 123m has the same height like a 40 storied building. From this place, you can enjoy an unbroken view (360°) over the city.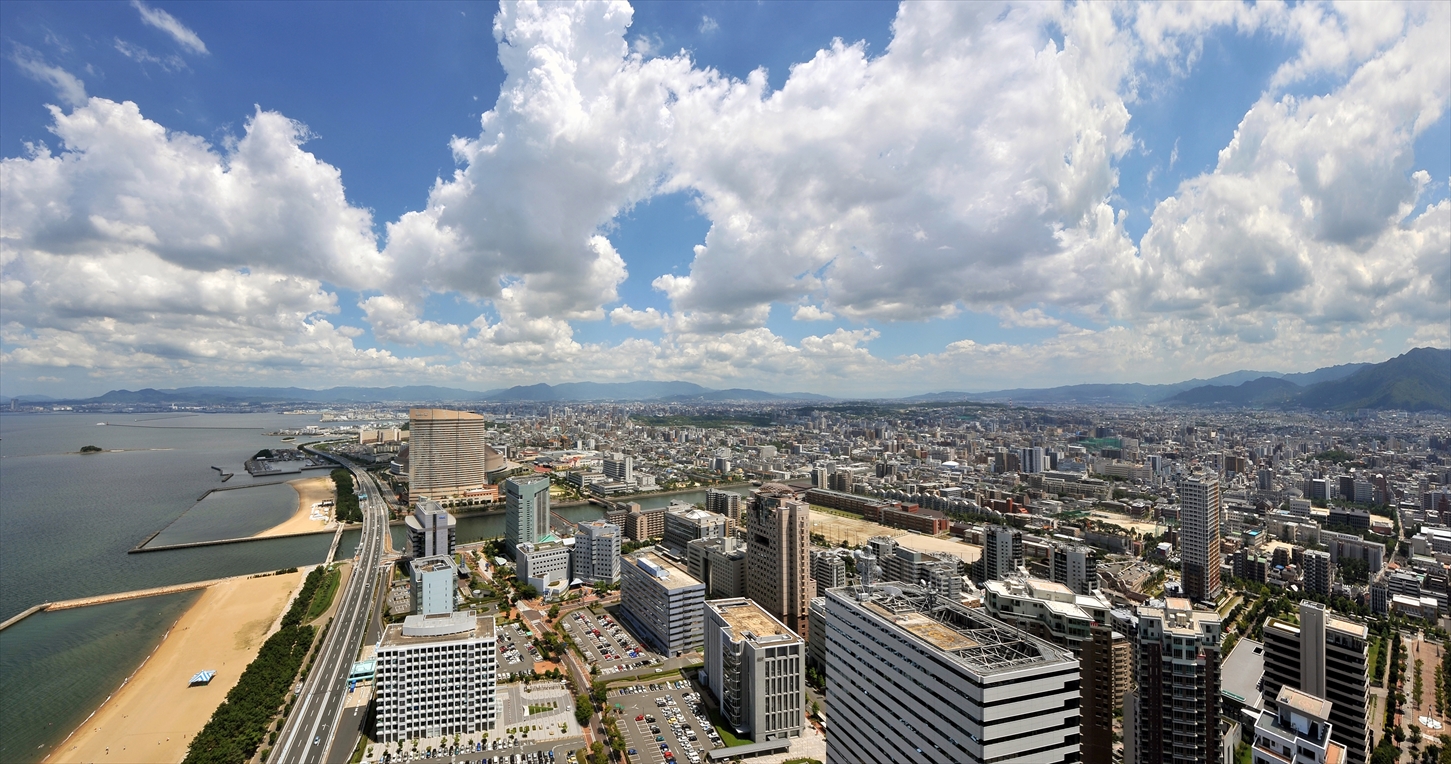 The view at daytime and night is a completely different one. At daytime, the ocean view and mountains around the city are our recommendation.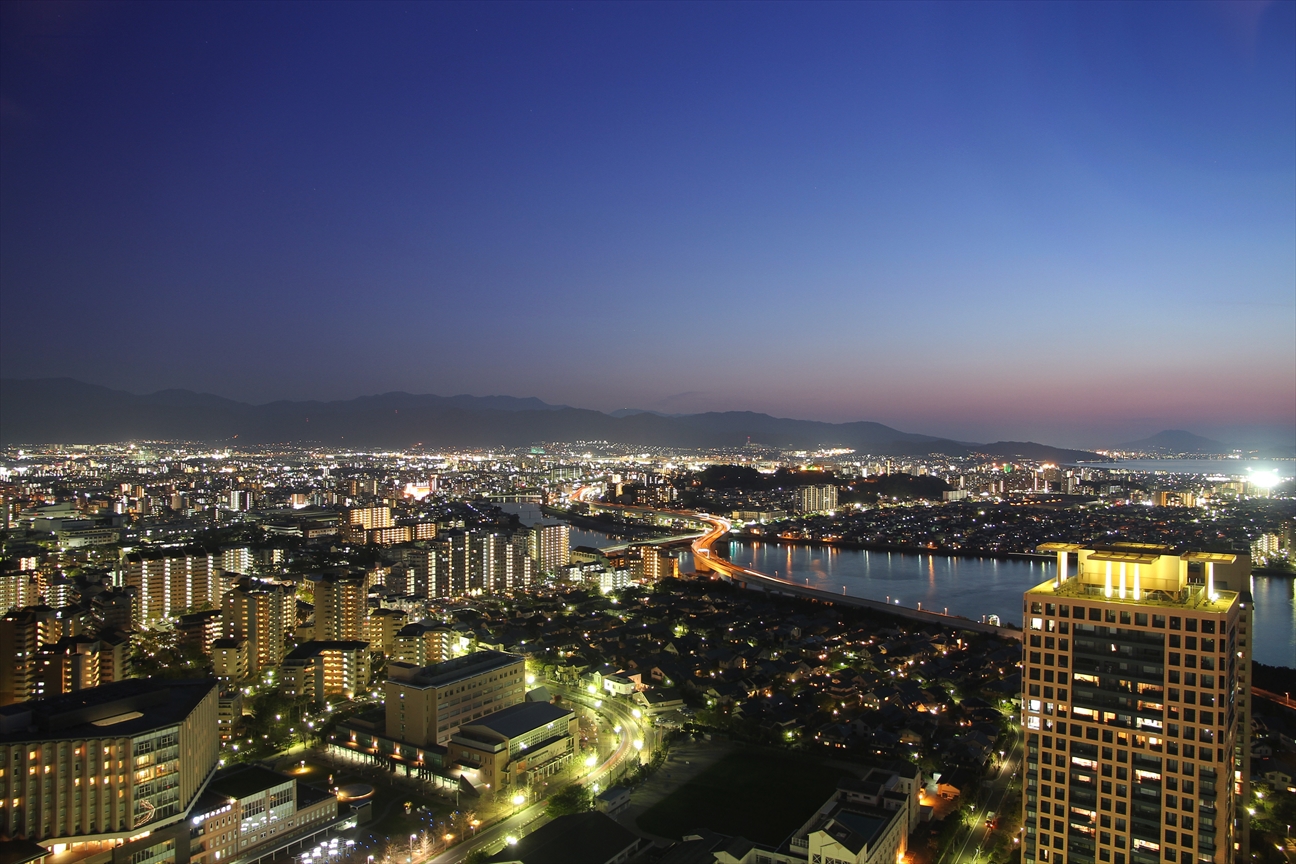 At night, the darkness combined with lights give you a foretaste of the Fukuoka nightlife.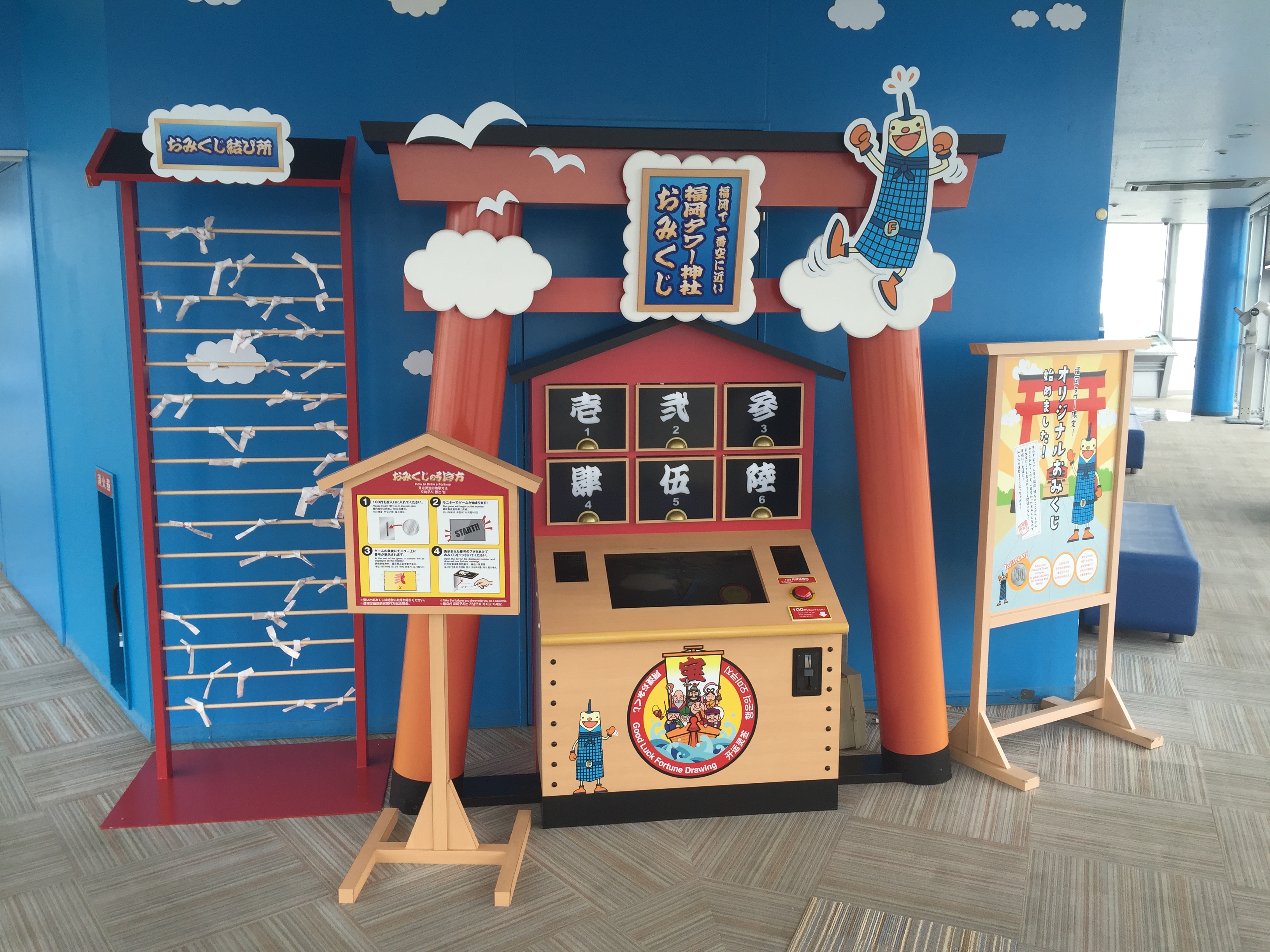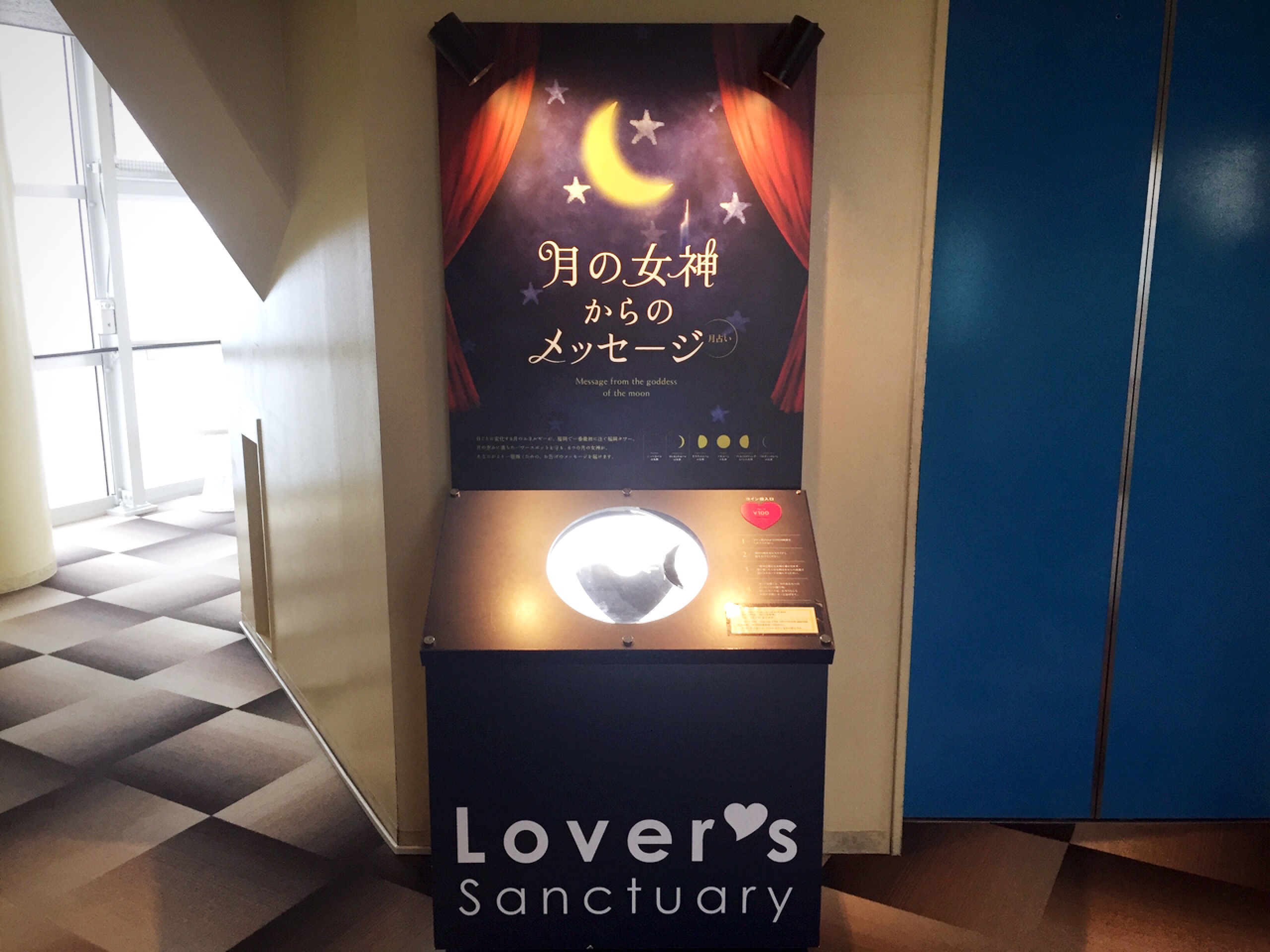 There also other things to do at Fukuoka Tower, for example fortune telling (100JPY).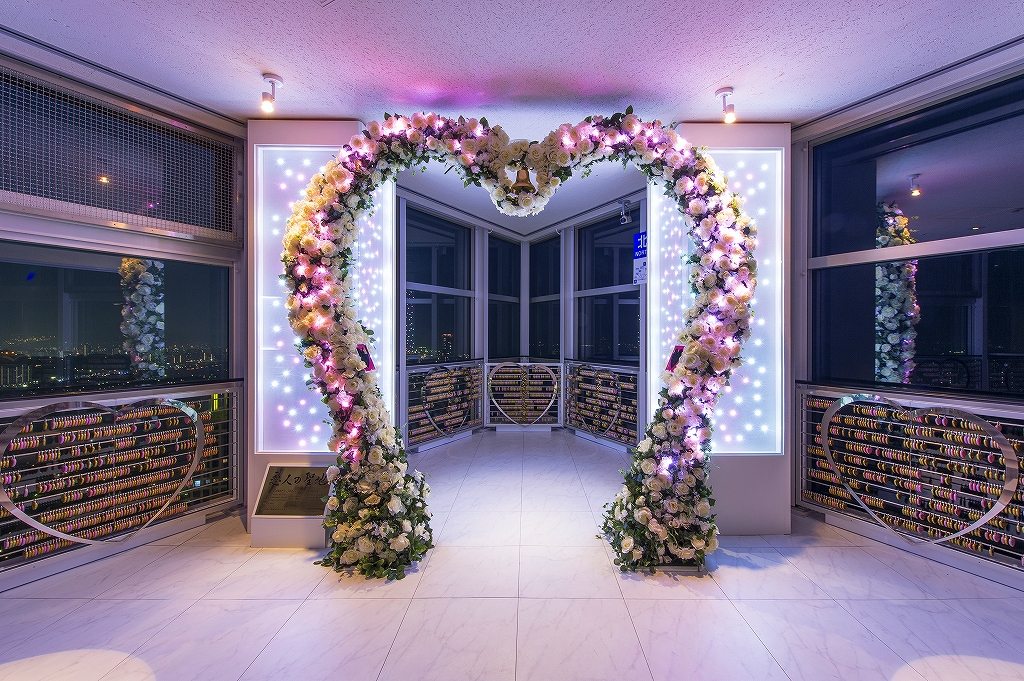 Not only for families, but also for couples Fukuoka Tower is a famous place.
"Aikagi" is a popular and very romantic gesture, couples do here. You can purchase it at the first floor or at the vending machine at the observation room. You can lock it at a fence at the observation room or take it home with you ( 1000JPY for one Aikagi).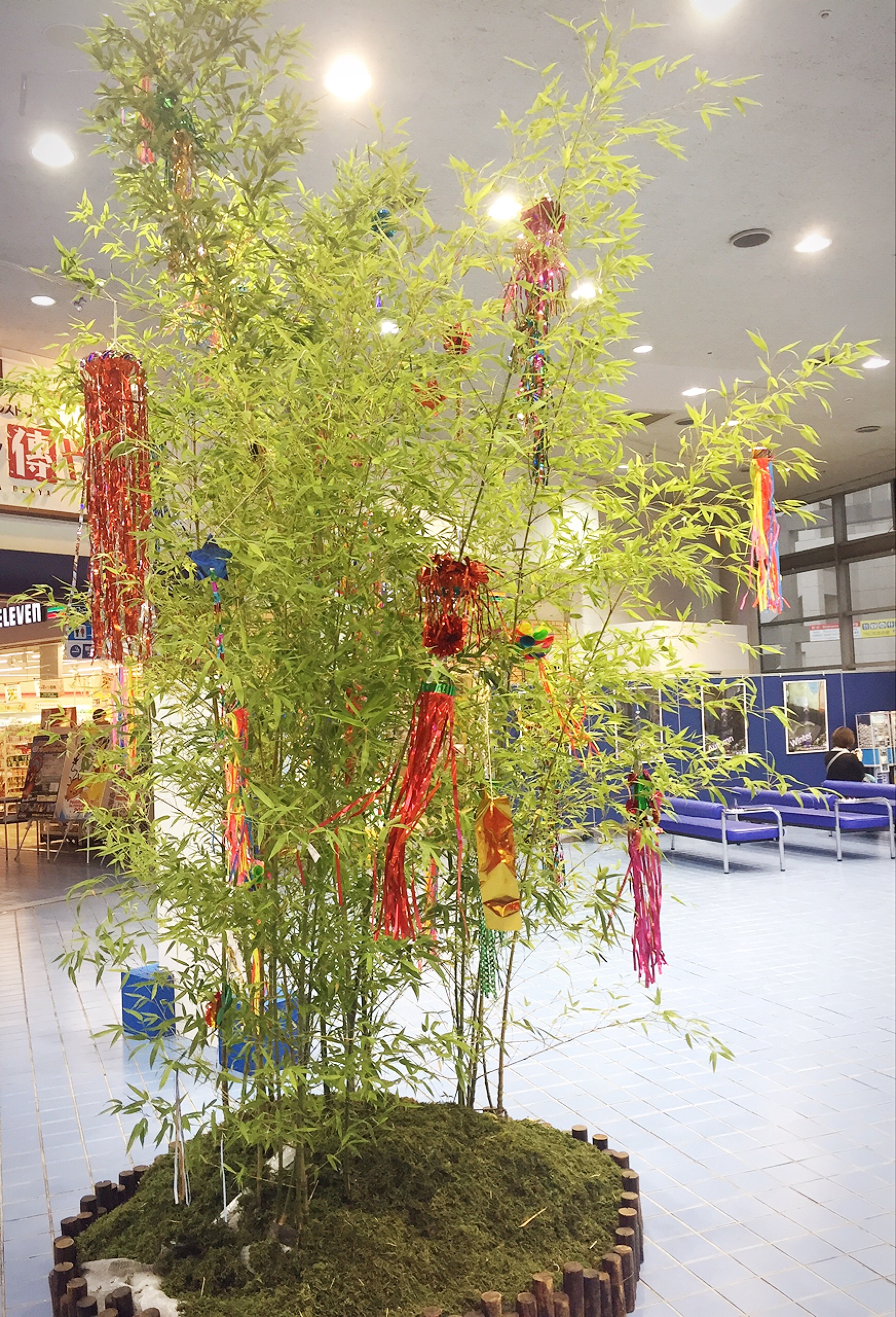 Tanabata Festival celebrates the meeting of the deities Orihime and Hikoboshi, represented by the stars Vega and Altair respectively.
You can find decorations for Tanabata Festival at the top floor of the observation room.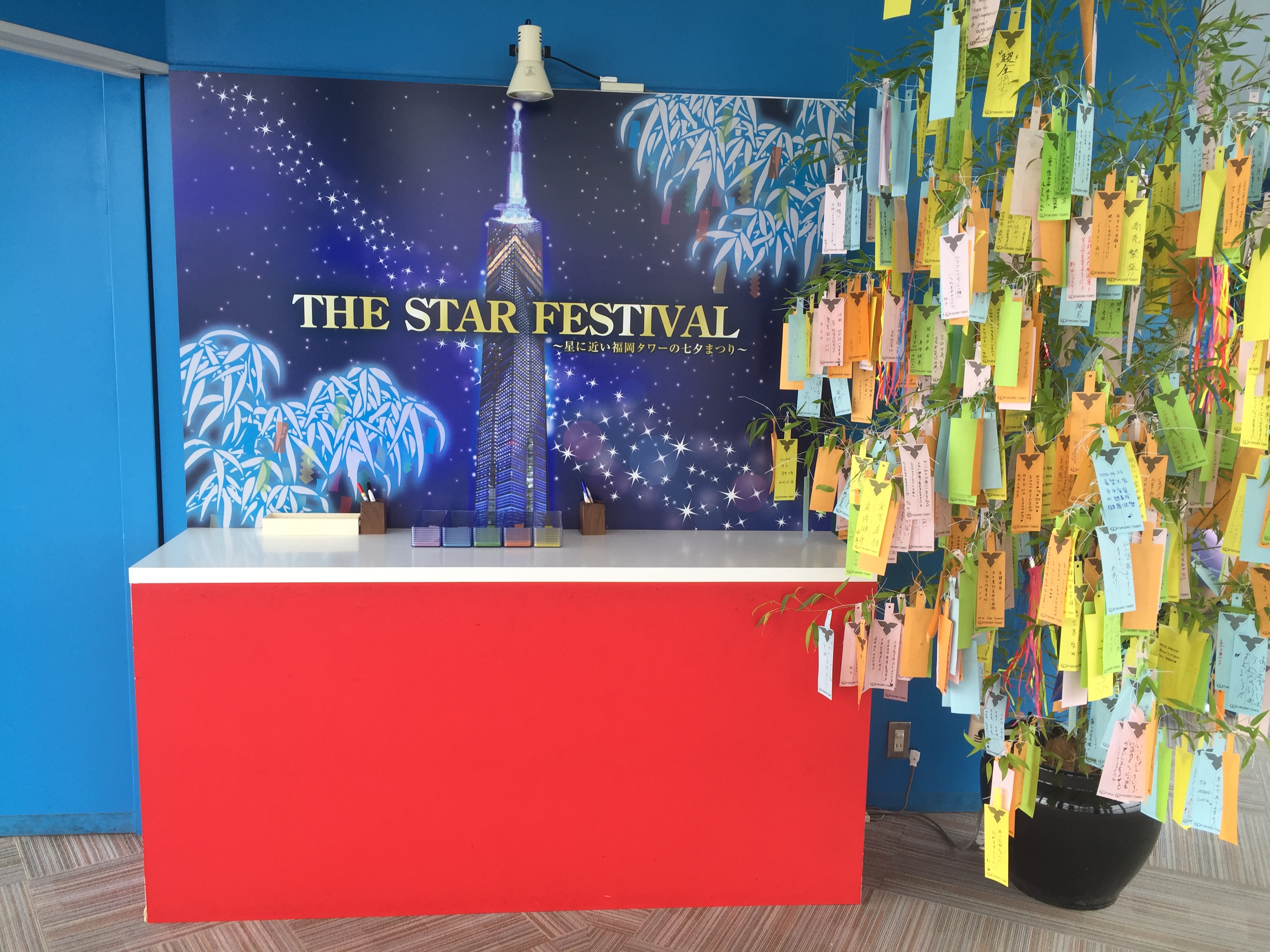 You can add your wish there if you want. After the festival, all wishes will be send to the "Kamado Shrine". Why don`t you try it, and write your own wish?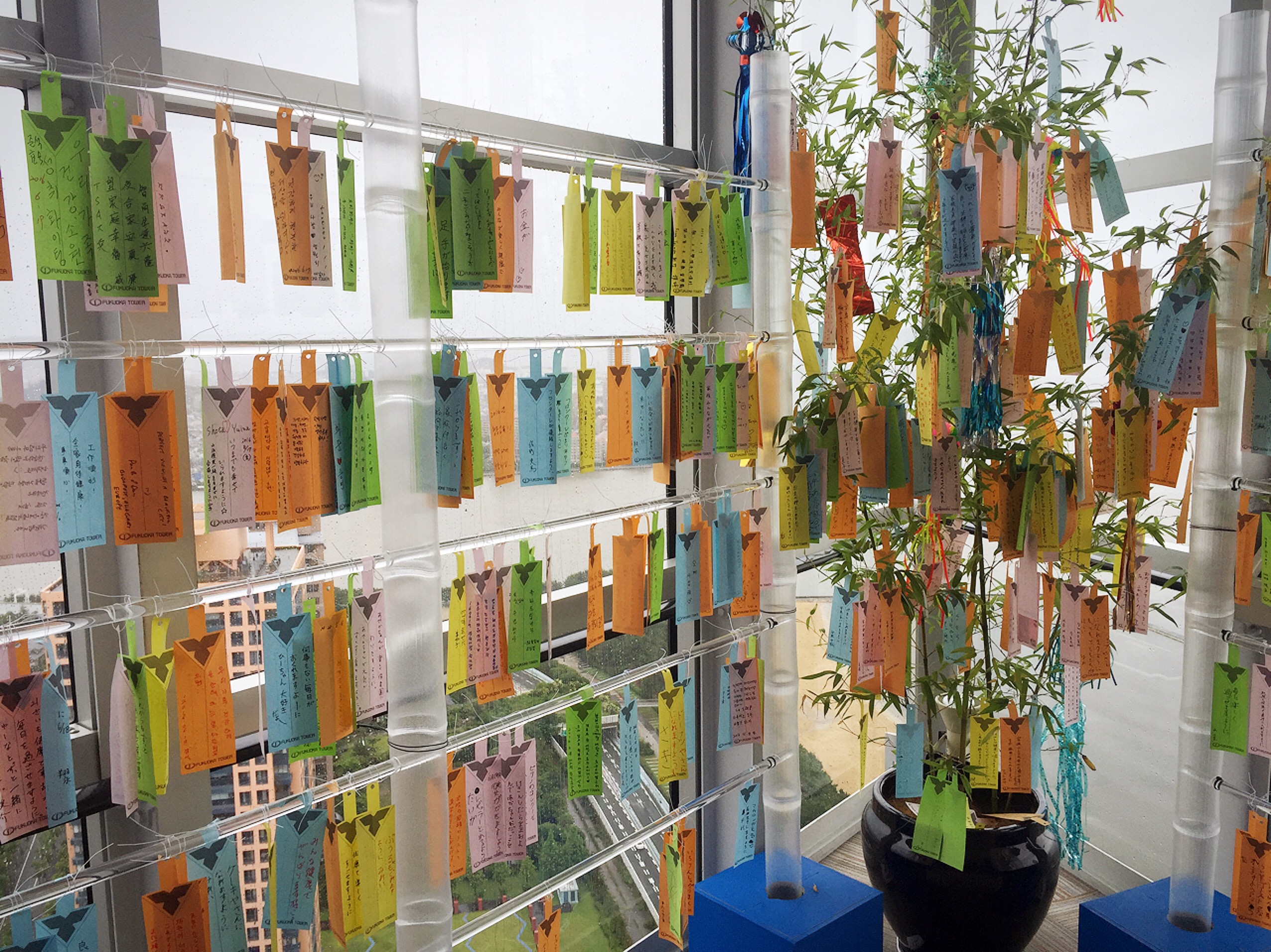 It is very popular and foreign visitors wrote wishes in their own language. As you can see, it is filled with wish strips.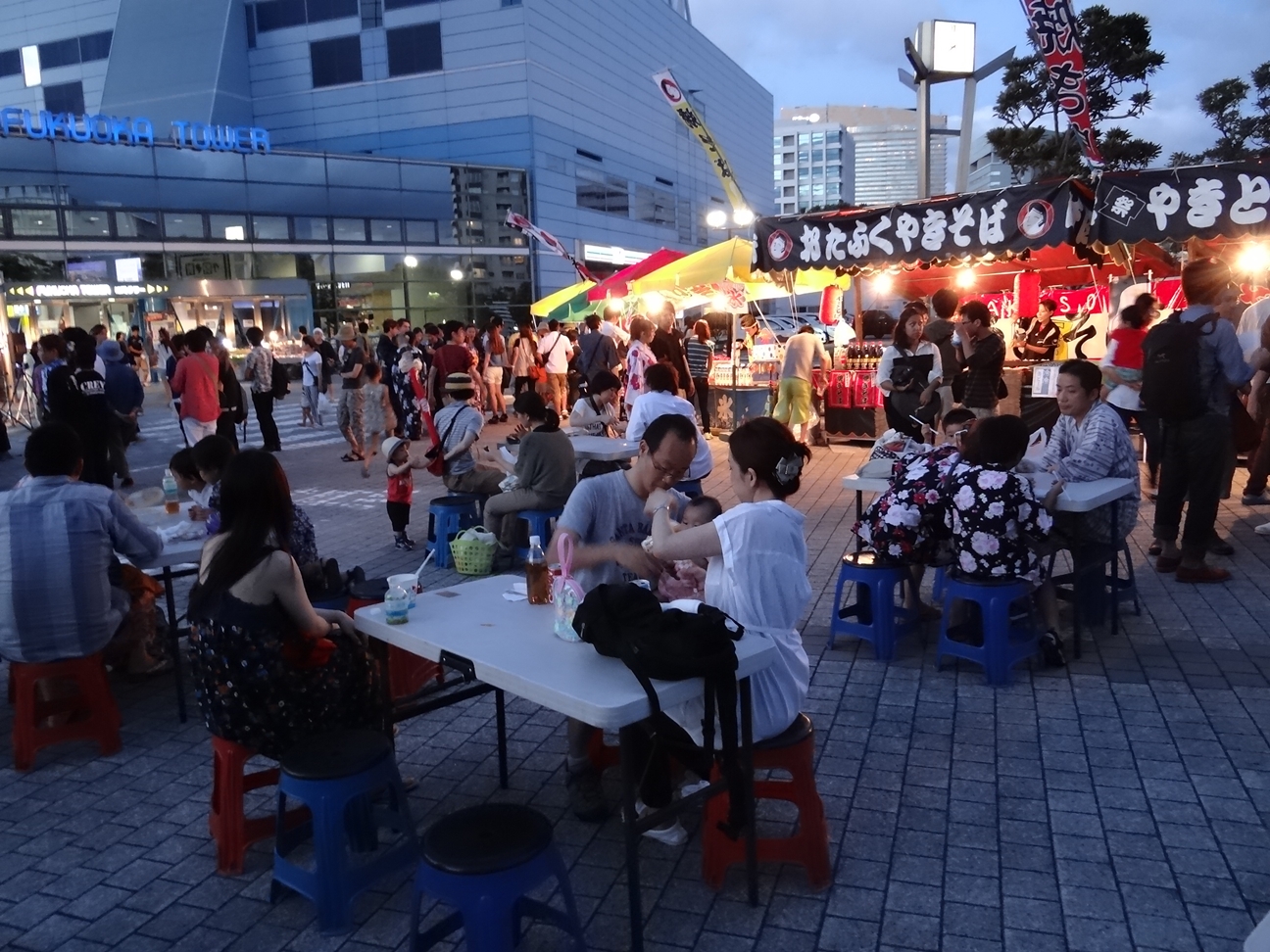 On July 5th to 7th, 12:00 – 22:00, there will be food stalls, barbecue, gold fish catching and many other traditional Japanese Festival activities in front of the Tower at the square. This is a perfect chance for foreign visitors to experience a real, traditional Japanese festival.
From year to year, more and more people discover this event. Be one of them and join it next time.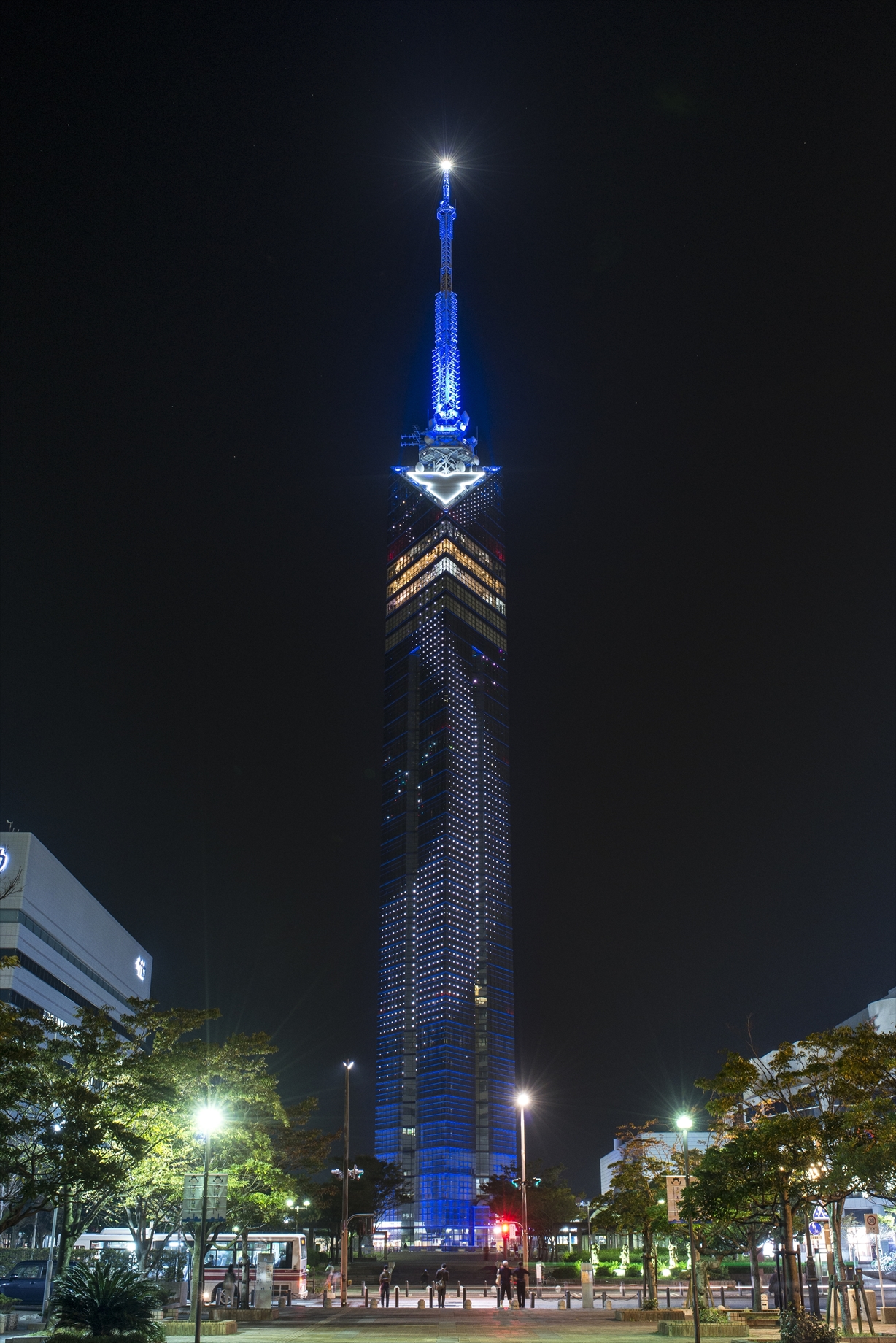 One more highlight is waiting for entertainment-thirsty travelers.
Only at Tanabata, Fukuoka Tower is lit up with a special illumination.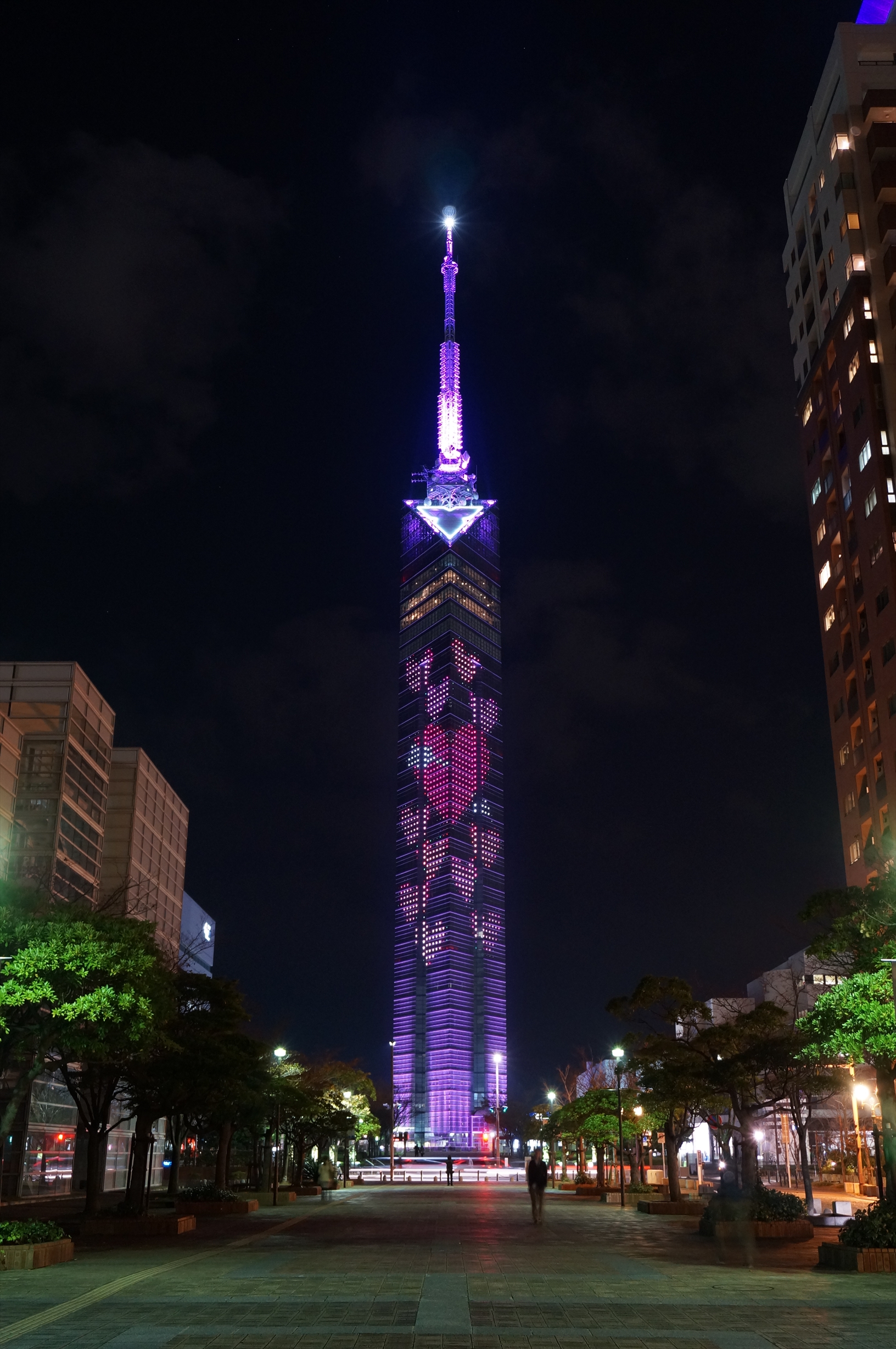 In addition, according to legend, the Milky Way separates Vega and Altair which are lovers, and they are allowed to meet only once a year on the seventh day of the seventh lunar month of the lunisolar calendar, which is Tanabata. So the festival is also held to celebrate couples. Romantic illumination with the one you love will be an unforgettable memory. Don`t miss it!
Time: July 7th 20:00, 21:00, 22:00, 5 minutes for each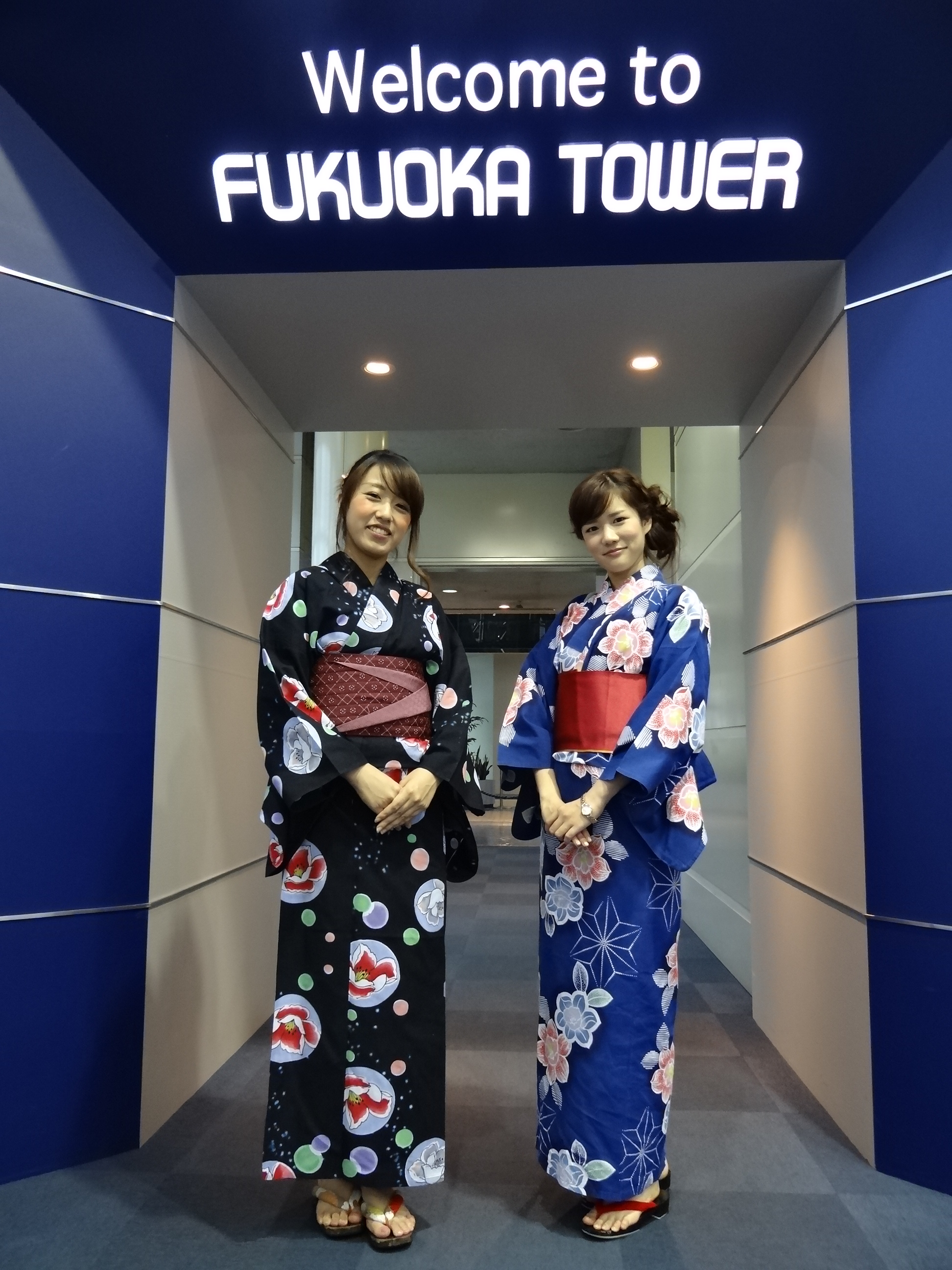 If you come to the Tanabata Festival wearing a Yukata or Jinbei, you can get a discount on the ticket for the observation platform. Enjoy Fukuoka Tower, a perfect place for couples and families.
Fukuoka Tower
Homepage
http://www.fukuokatower.co.jp/
Tanabata Event
June 15th, 2018 – July 7th 2018
Address
2-3-26, Momochihama, Sawara-ku, Fukuoka-city 814-0001
Contact Details
+81-92-823-0234
Business hours
9:30~22:00 (Last admission 21:30)
Access
・About 20minute walk from the exit 1 of "Nishijin station" on the airport line
・ake a Nishitetsu bus and get off at the south gate of Fukuoka tower or at the Fukuoka tower
Fee
●Adults 800yen
●Foreigners 640yen
●Elementary and middle school students 500yen
●Infants (under 4yrs) 200yen
●Senior citizens (over 65yrs) 500yen