300,000 of wishes from the whole country have arrived in Fukuoka! The only "Tanabata shrine" in Japan
300,000 of wishes from the whole country have arrived in Fukuoka! The only "Tanabata shrine" in Japan
Are you aware of the event called "Tanabata"? During the period of Tanabata in Japan, the entrance door and the streets are decorated with the northern bamboo. People hang bamboo ornaments made of slips on which their wishes are written and with Origami (the Japanese art of folding papers). On the night of July 7th, people make wishes on a star while expecting to see a Galaxy in the sky.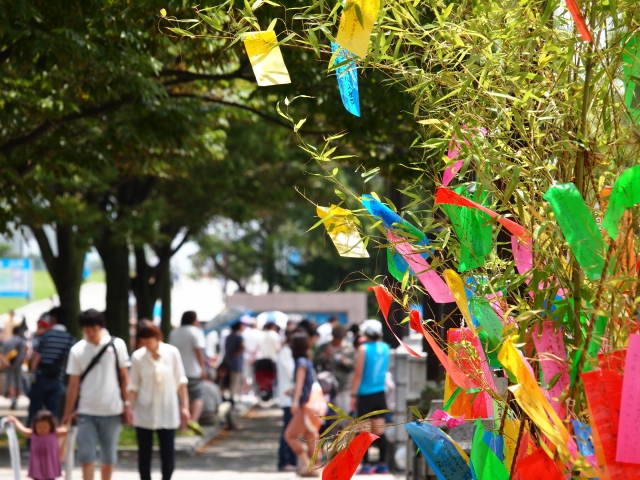 By the way, do you know the fact that the shrine which stems from the legend of Tanabata and worships god of "Hataori" (weaving) is in Fukuoka? The name is "Tanabata shrine" as well.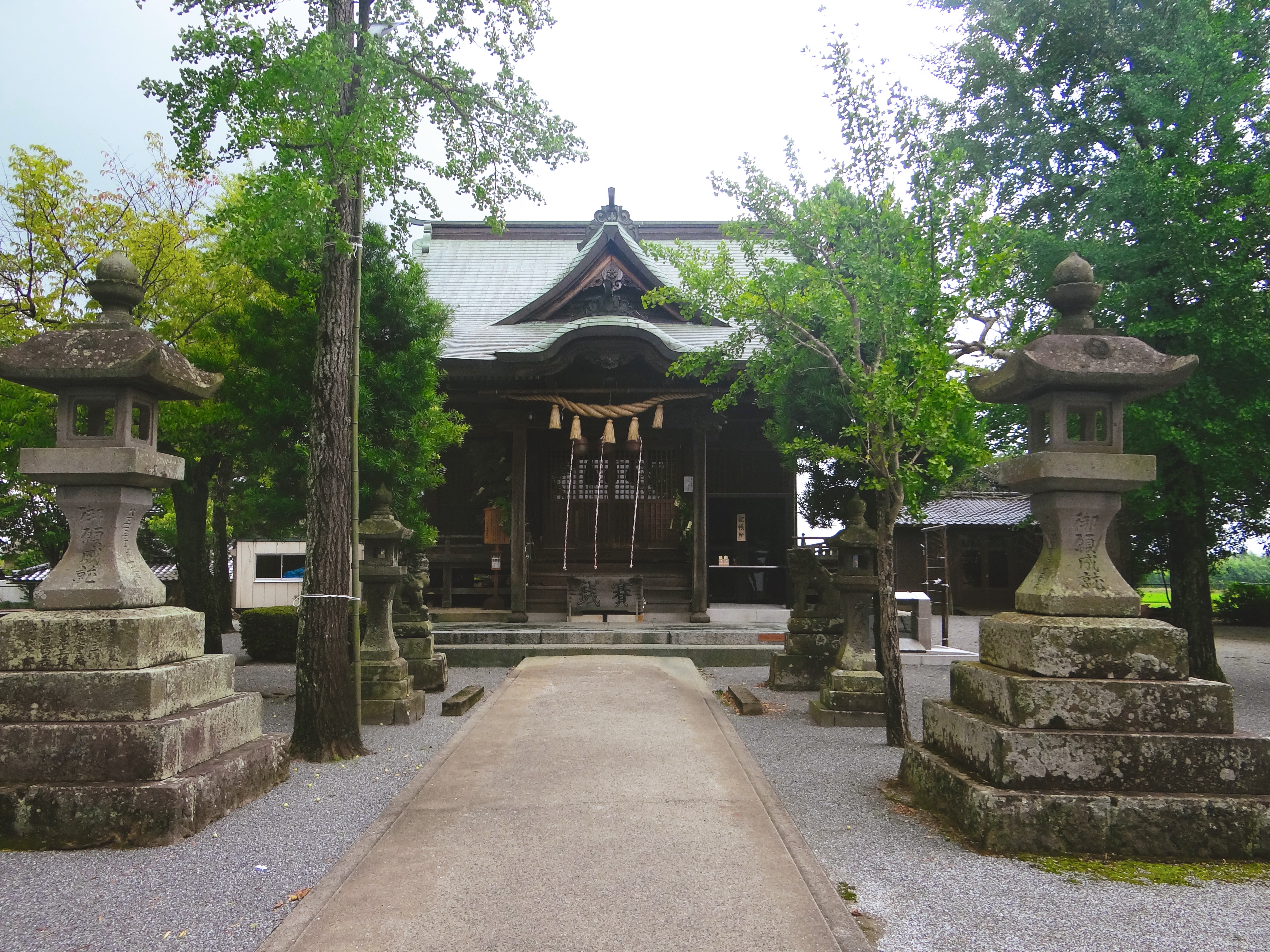 It is in Ogoori city 30 minutes away from the hub of Fukuoka, Tenjin by express train.
In a formal manner, it's called Himesa shrine. It is a very rare shrine because there's never been a case of worshipping Tanabata shrine across the country.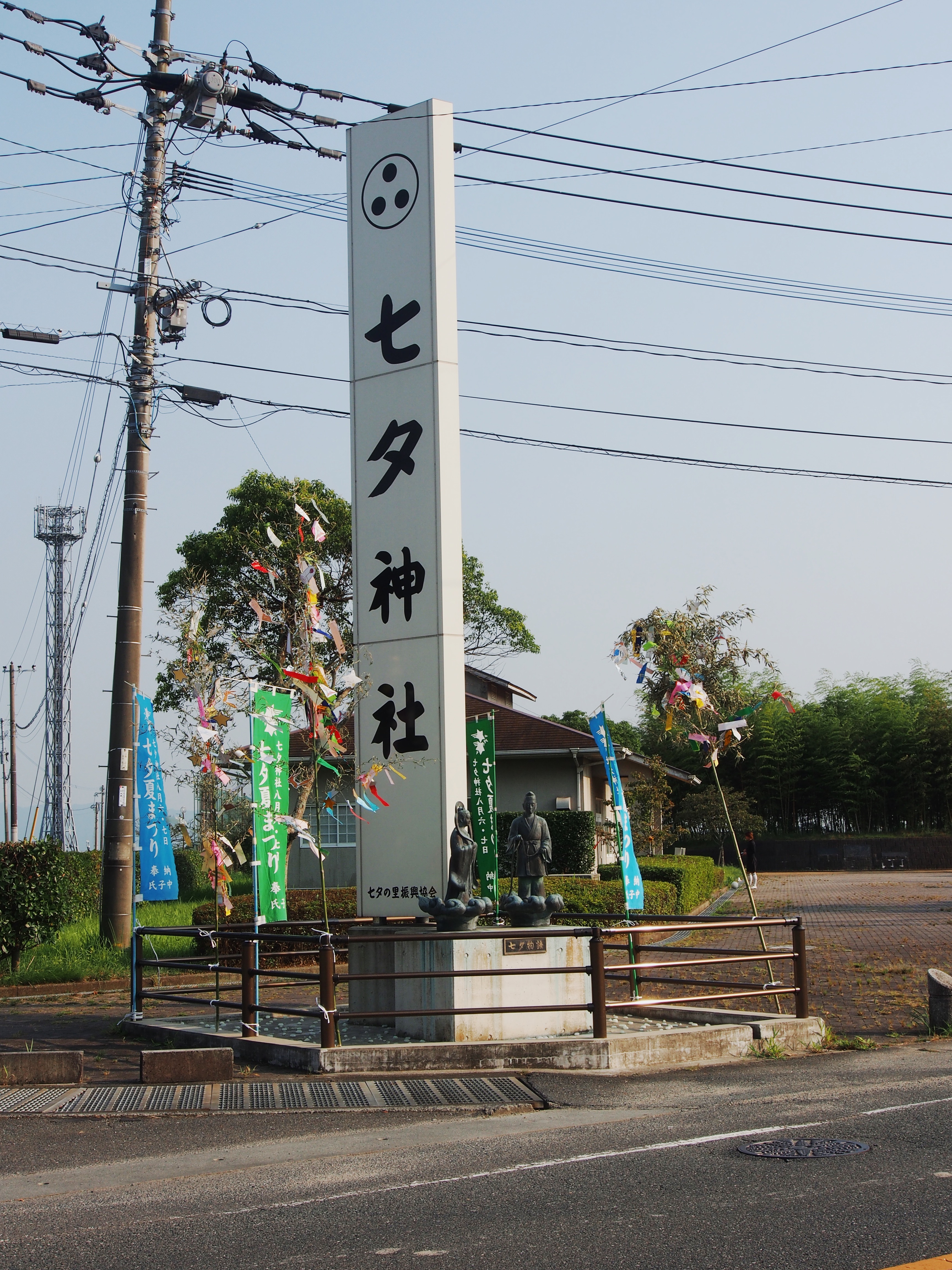 In this shrine, the Tanabata festival which supports about 300,000 of bamboos and slips sent from all parts of the nation is held every August 7th. On that day, the precincts are decorated with tons of colorful wishing slips and packed with street vendors. With numerous events being held, the whole town gets into a fiesta mood.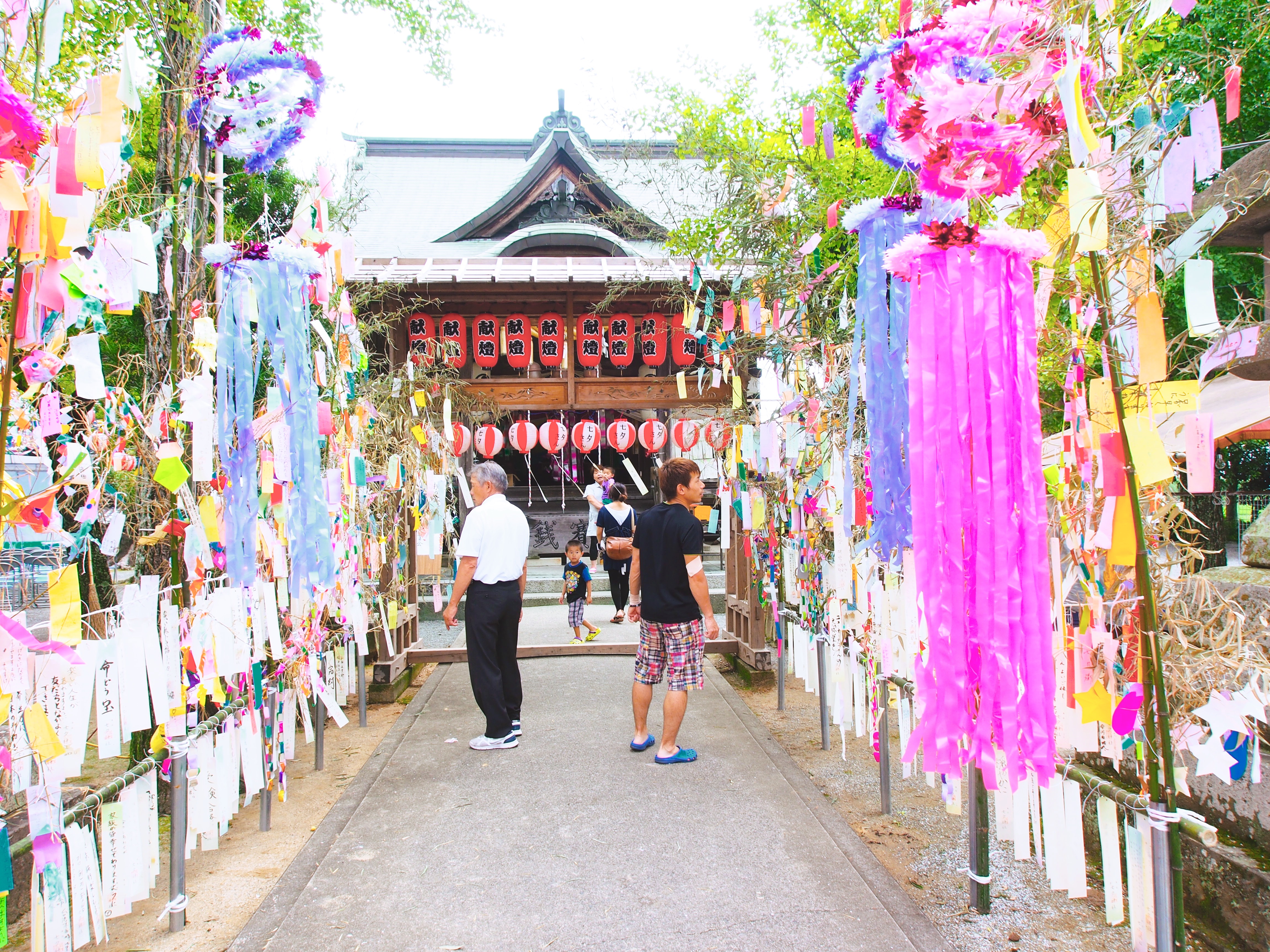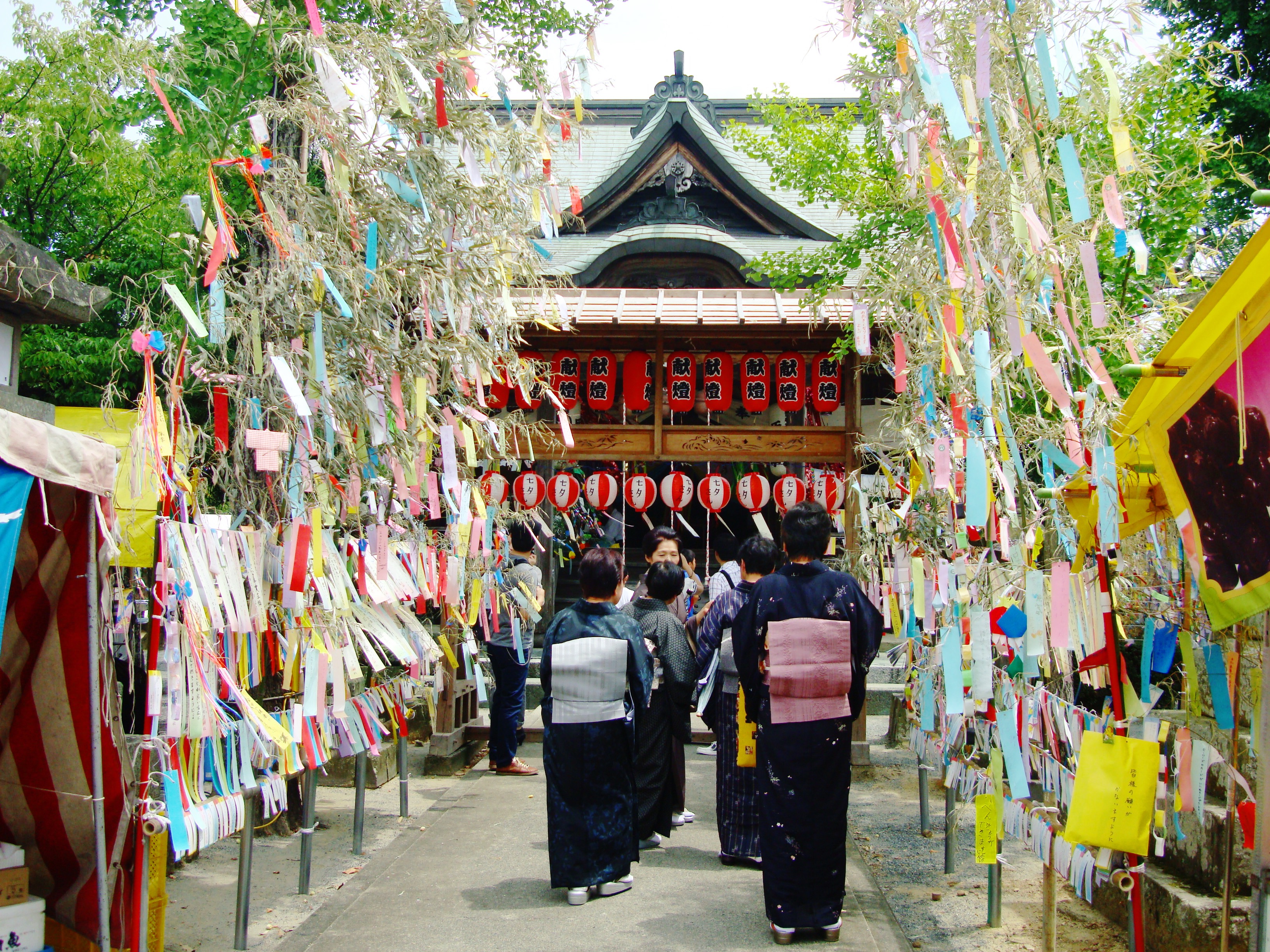 ▲It is so colorful and pretty!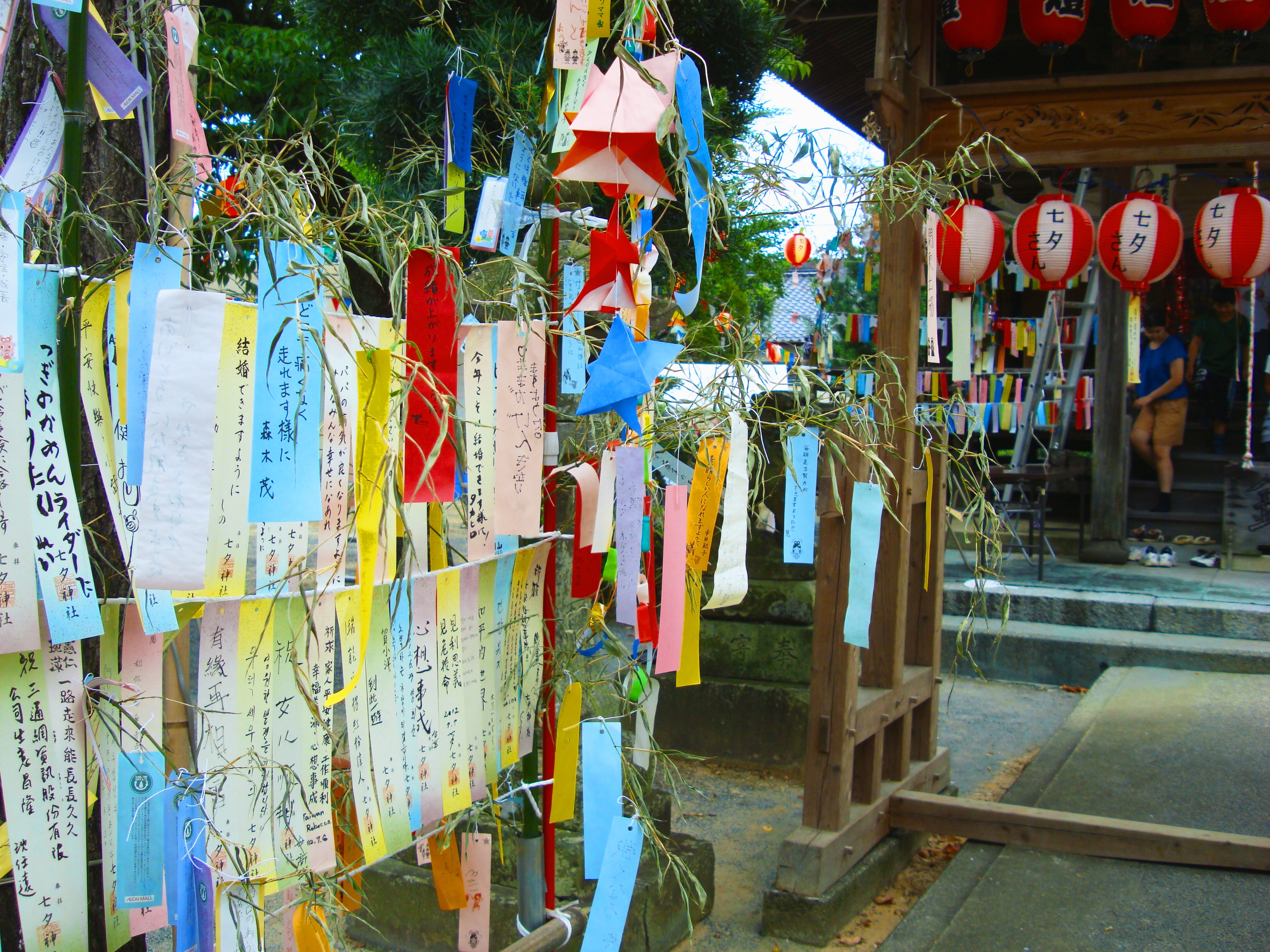 ▲There are wishing slips written in foreign languages as well!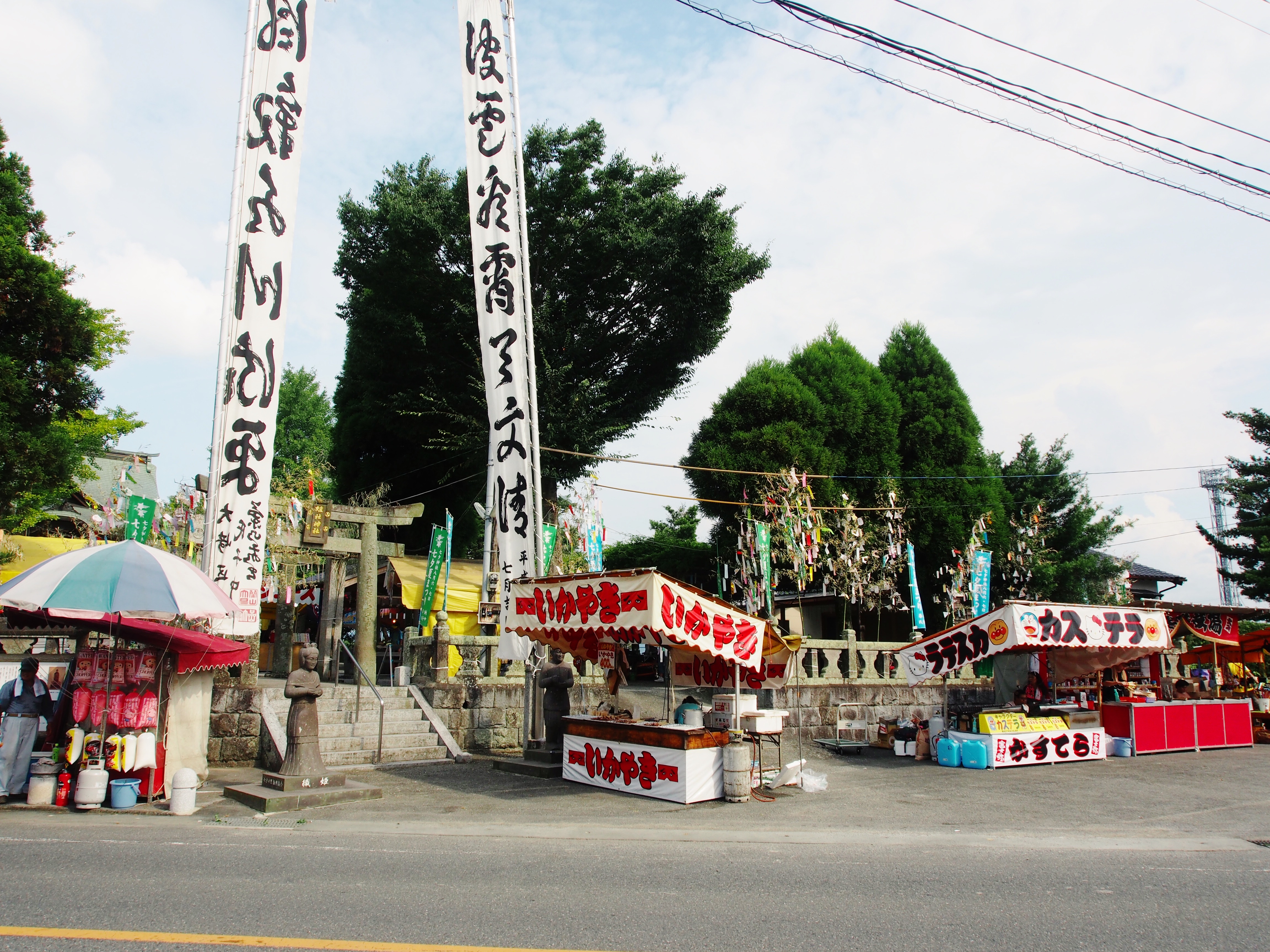 ▲The day of the festival is bustling with street wagons and street vendors.
At the entrance of Tanabata shrine, the statue of the Altair and the Vega is welcoming you.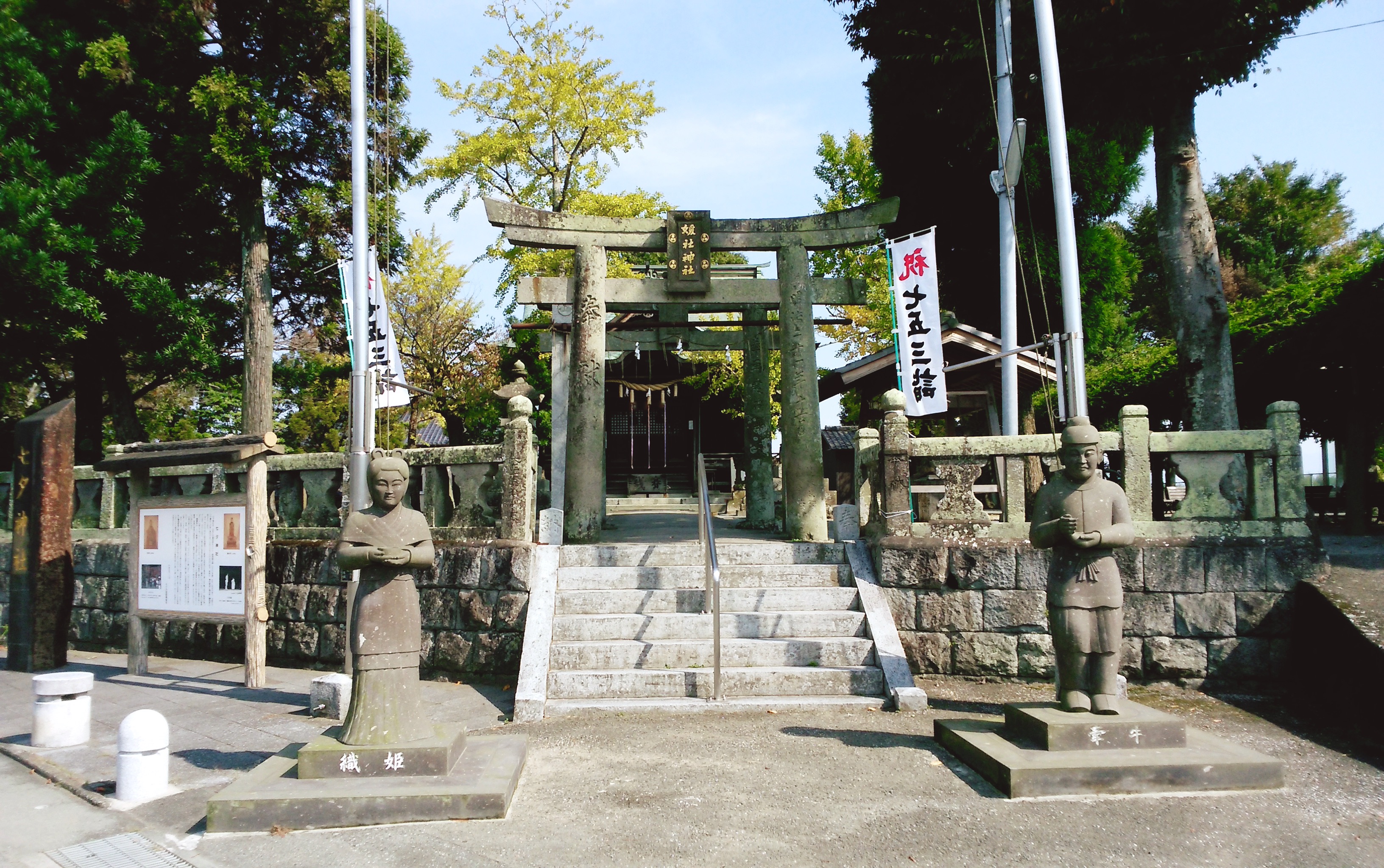 ▲Looking straight, the Altair is on the left and the Vega is on the right.
The two statues have become a motive for the two characters that appear on the Tanabata legend. The Altair is a princess and the Vega is a shepherd. They are stars who live in the sky. And for the two characters, there is still episode left like the following.
The Altair who can weave a pretty cloth and the Vega who takes care of cows diligently. The two were married, but they did their works carelessly as a consequence of being in deep love with each other. So, the Vega's father was so angry at them. As a result, the two couldn't help but to see each other annually only on July 7th when the star is shining brightly the most. However, the two could channel more energy into their works than before due to seeing each other less often. Therefore, the cloth that the Vega weaved has become prettier and the cows that the Altair raised have become stronger.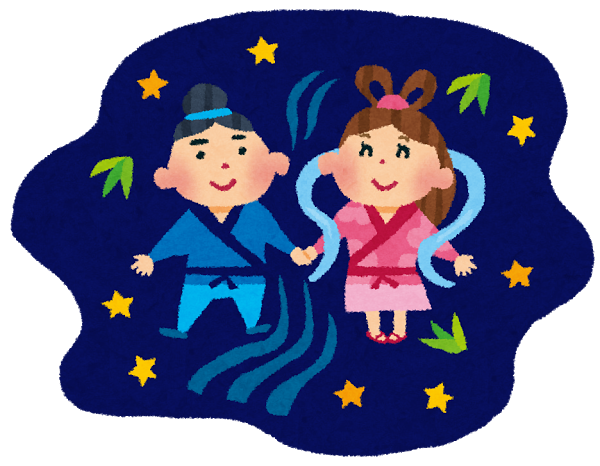 Tanabata is called "A sacred place for one's lover" based on the legend of the Altair and the Vega. Why don't you spend a relaxing time with your lover in the romantic place?
Details on the summer festival of Tanabata shrine
Address
Tanabata shrine
Dates and Hours for the event
August 7th (sun) 2016 6:30pm~9pm
Questions regarding the event
Association for the promotion of Tanabata town
Phone:+81-942-72-5623
Tanabata shrine
Address
838-0127
1, Osaki, Ogori-city, Fukuoka
Access
Roughly 30minutes from Tenjin to Nishitetsu Ogoori station by Nishitetsu express train, then about 20minutes by walk.
Contact
Ogoorishi city cultural treasure property center
Phone:0942-75-7555