Discover the many local specialties of Miyazaki at Hakata Miyazaki-kan KONNE!
Although it may not be a good time for travel right now, we can still enjoy the many unique local specialties from throughout Japan at our local "antenna shops", or shops localizing in food and other local products from other prefectures. Browsing through each different region's unique selection of local products can be just as fun as souvenir shopping during a trip! So today we'd like to share a little bit about one antenna shop located in the city of Fukuoka which specializes in local products from Miyazaki Prefecture.
Hakata Miyazaki-kan KONNE opened its doors on March 1, 2021 with the motto:
Sunny Miyazaki is cheerful.
Sunny Miyazaki is delicious.
Sunny Miyazaki is pure comfort.
This antenna shop specializing in products from Japan's sunny "Hinata" Miyazaki Prefecture offers a variety of items ranging from the most popular local products to exclusive merchandise you won't find anywhere else! The shop's interior and logo incorporate images of the bright Miyazaki sun and oranges, giving the shop itself a bright and cheery atmosphere, just like the sunny Miyazaki Prefecture itself. So without further ado, we'd like to give you a quick overview of some of the shop's most highly recommended products.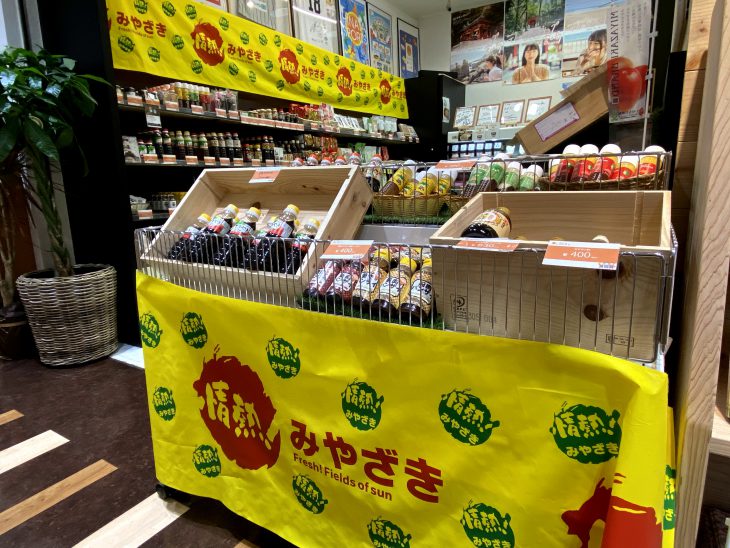 Nichinan lemon syrup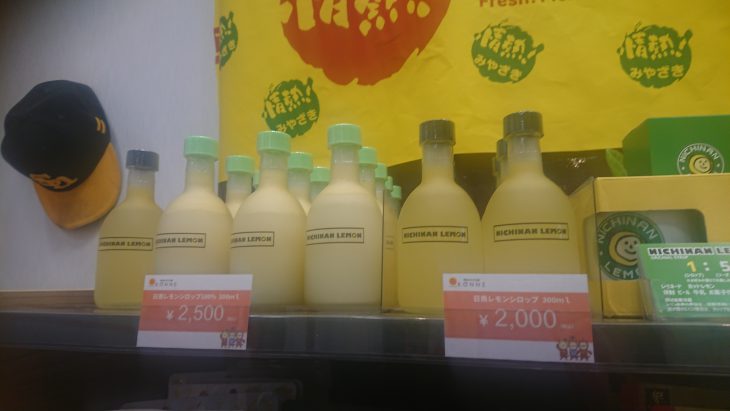 One particularly hot item this season is their Nichinan lemon syrup. The region's sunny and pleasant climate makes for the perfect locally-grown lemons which you won't find just anywhere! This lemon syrup is ideal for making lemon soda, giving it a pleasantly refreshing, real lemon taste!
An impressive selection of local Miyazaki foods!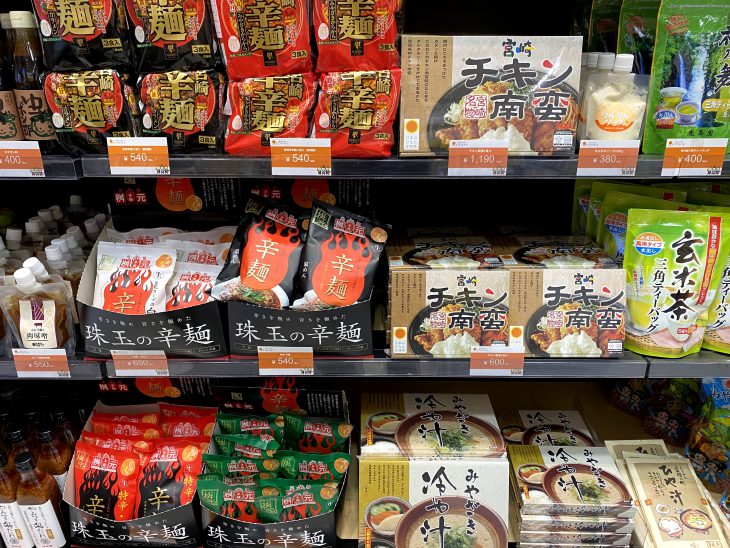 Here you'll also find an authentic tartar sauce for making Chicken Nanban, a local dish made famous throughout the entire country.
●Miyazaki "kara-men" (Spicy ramen)
You'll likewise find a wide variety of Miyazaki kara-men. This spicy ramen dish is one of the region's most popular local specialties. Sold as instant pre-made meals, it's easy to give them all a try and discover your favorite flavor!
●Hiyajiru (A chilled miso-based soup dish)
One of Miyazaki's classic signature dishes, hiyajiru is perfect for the hot summer months! Delicious both as-is or chilled, this local dish goes great with cucumbers and tofu, as well. So if this sounds like your kind of thing, be sure to give it a try!
●Nikumaki onigiri (Rice balls wrapped in beef)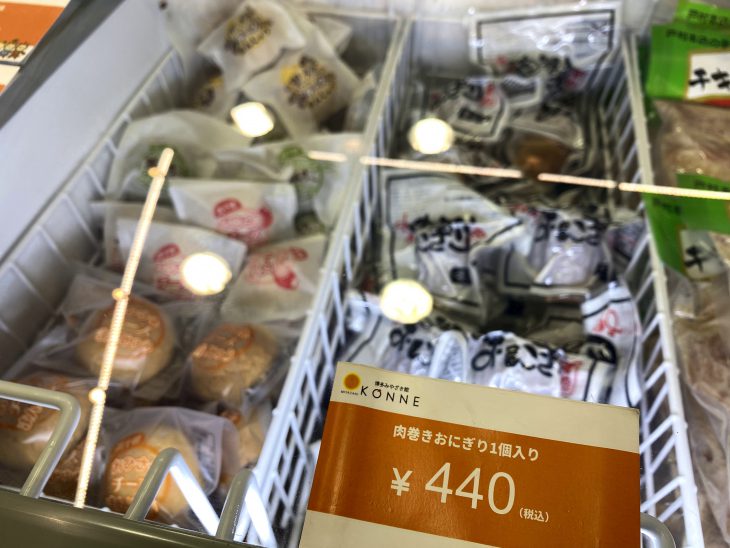 And of course you'll also find Miyazaki's famous original local dish known as nikumaki onigiri (or rice balls wrapped in beef). Grab some of these big and hearty rice balls and enjoy the authentic taste of Miyazaki right at home!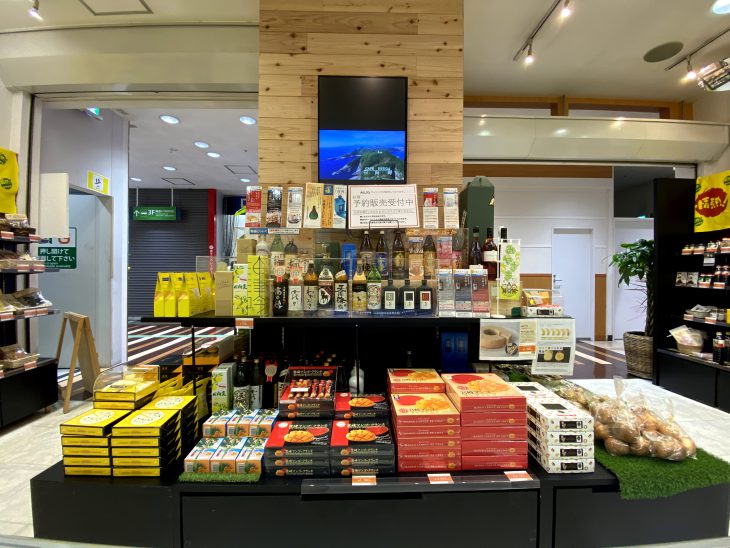 You'll also find a wide variety of sweets and snacks made from local products such as mangos and hyuganatsu, a citrus fruit native to the region!
Enjoy an authentic Miyazaki experience right at your fingertips with their online store!
Find Hakata Miyazaki-kan products available for sale online as well from their online store! Here you will find all the above products and more, so be sure to check it out and enjoy the local tastes of Miyazaki from home!
▼Hakata Miyazaki-kan KONNE Online Store
https://hakata-konne.jp/collections/all
Information
WEB
HP:https://hakata-konne.jp/
Check them out on Twitter for more info!:https://twitter.com/hakatakonne/
address
〒812-0012
2-1 Hakataekichuogai, Hakata-ku, Fukuoka
Hakata Bus Terminal 2F (Next to Lawson)
Access
2 minutes walk from Hakata subway station
Business hours
10:00am-8:00pm (Subject to change due to Covid-19-related restrictions.)
Open 7 days a week except where otherwise noted