The evolving traditional Shaved ice with snacks・Sweet red bean porridge
Shaved ice (Kakigori)
Shaved ice is ice with snacks on which syrup is poured after cutting ice into small pieces or breaking off ice. In Japan, it is a regular snack that people enjoy in muggy summer.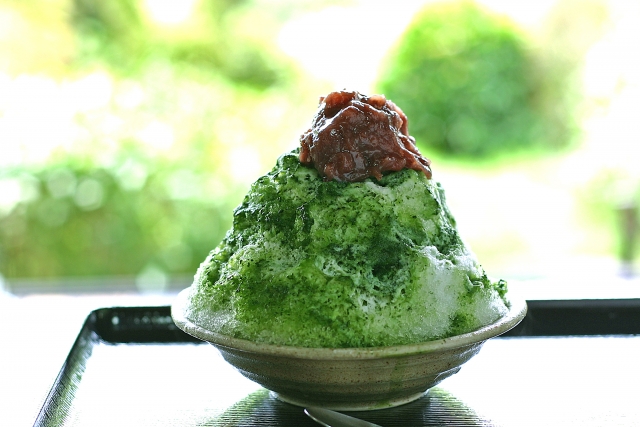 Colorful shaved ice which is evolving with the times came out on the market as well along with the old shaved ice!
There are many kinds of shaved ice made of mineral water, added with tomatoes flavor, poured with condensed milk, and flavored with syrup!
It might be also a good idea to try shaved ice with unknown flavor to your taste!
This time, in this clip we will introduce 「shaved ice」and 「sweet red bean porridge」with red bean inside a regular shaved ice at the long established shop, "Kawabata Zenzai" in Fukuoka.
The shops which are specialized in shaved ice and sweet red bean porridge are very rare.
They are on sale without doubt in the summer festival!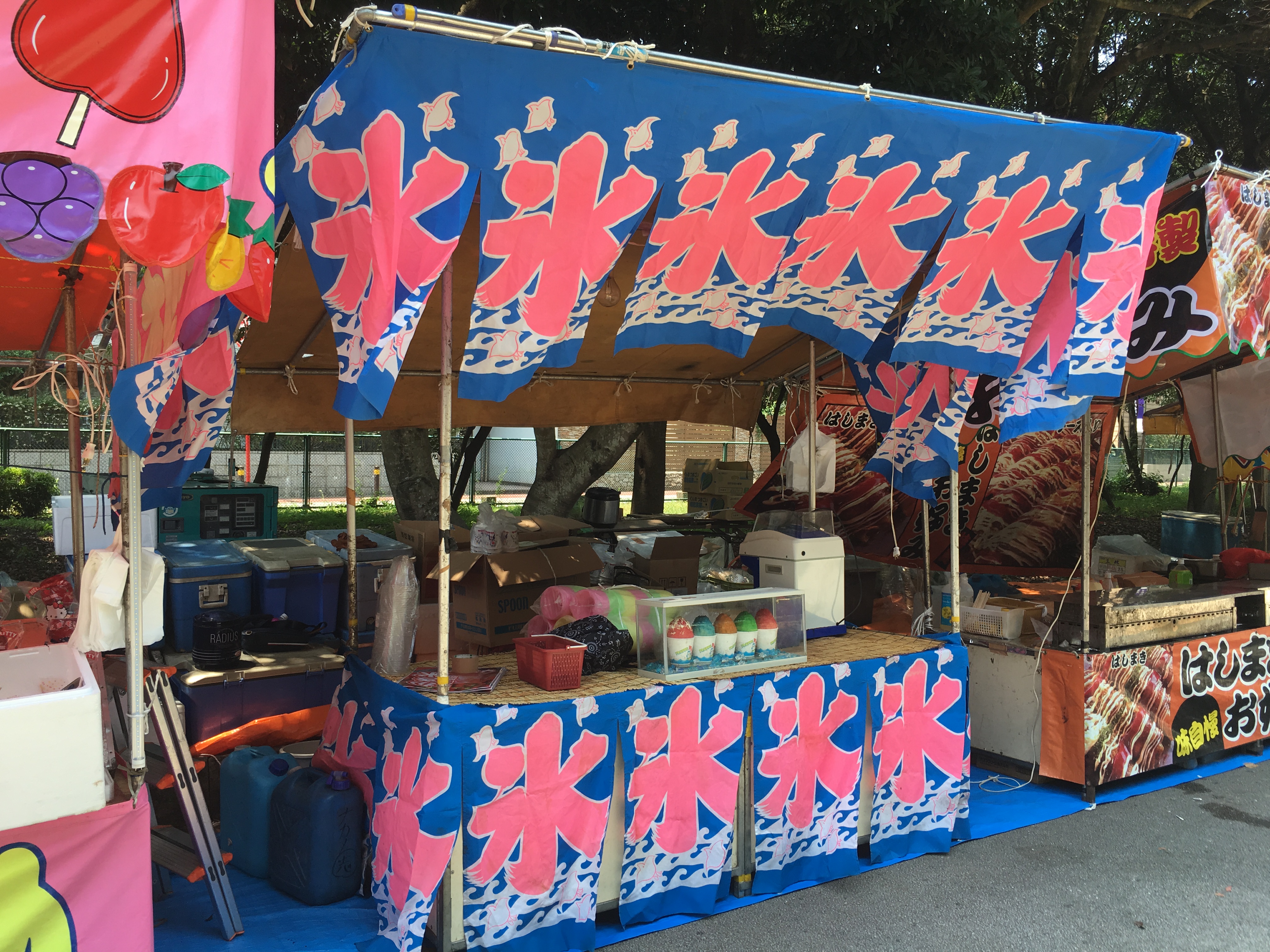 It is typical that shaved ice is appeared to be Yukata style in summer festival!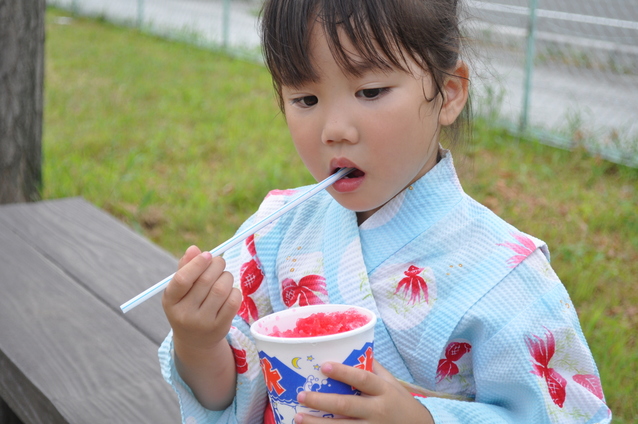 Eating too much of shaved ice might make your head feel numb! Watch out please!!
Sweet red bean porridge (Zenzai)
Sweet red bean porridge is ・・・mainly red beans boiled sweet with sugar. It is also a Japanese cuisine with rice cake, white jade rice ball cake, and honeydew of chestnuts in it.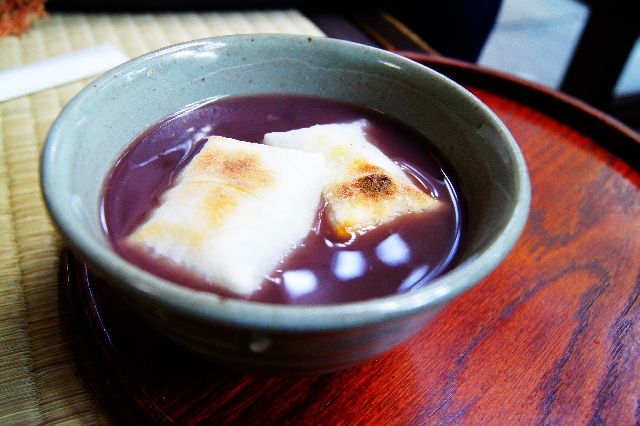 Makina is comparing the red bean soup in a clip.
There are occasions where it comes with salty pickled vegetables to accentuate the sweetness.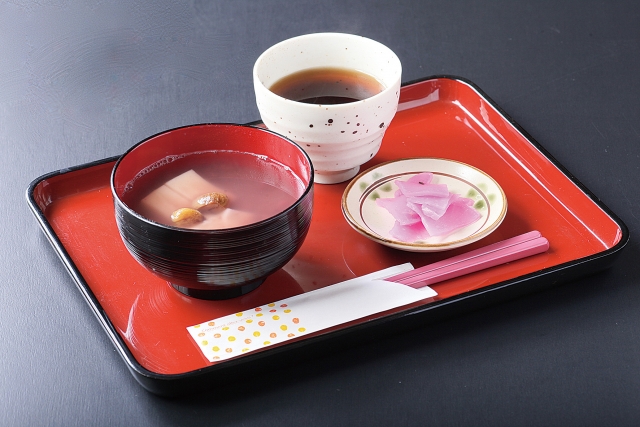 Wow! You can even buy「Oshiroko」similar to sweat red bean porridge in vending machines in Japan!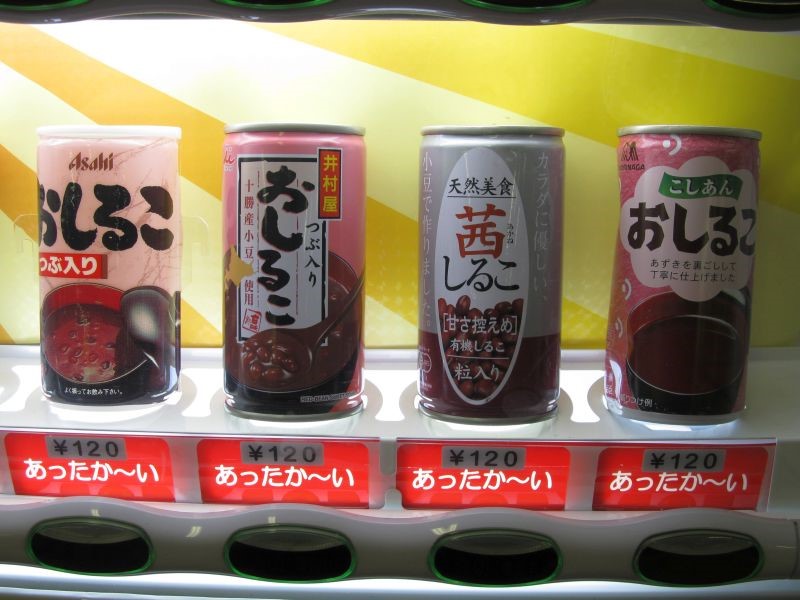 Shaved ice is awesome in hot summer! Sweet red bean porridge is off the hook in cold winter! Not to mention Oshiroko!
Please try the Japanese traditional flavor of Zenzai and Oshiroko which hasn't changed over the years!
Kawabata Zenzai Square
Home page
http://www.hakata.or.jp/shop_list/1451/
Address
812-0026
10-256, Kamikawabatamachi, Hakata-ku Fukuoka-city
Access
3 minutes by walk from「Nakasukawabata」station on Fukuoka city subway
Business hours
11:00~18:00 ※Open only on Friday・Saturday・Sunday