Let's have fun at the Hakata Kitchen and the Yanagibashi Union Market!
This is the 「Yanagibashi Union Market」 that represents Hakata located in Haruyoshi of Fukuoka city.The market has about a 100 years of history and loved by local people. Recently, many tourists pay a visit here as one of the tourist spots.
the entrance façade of the market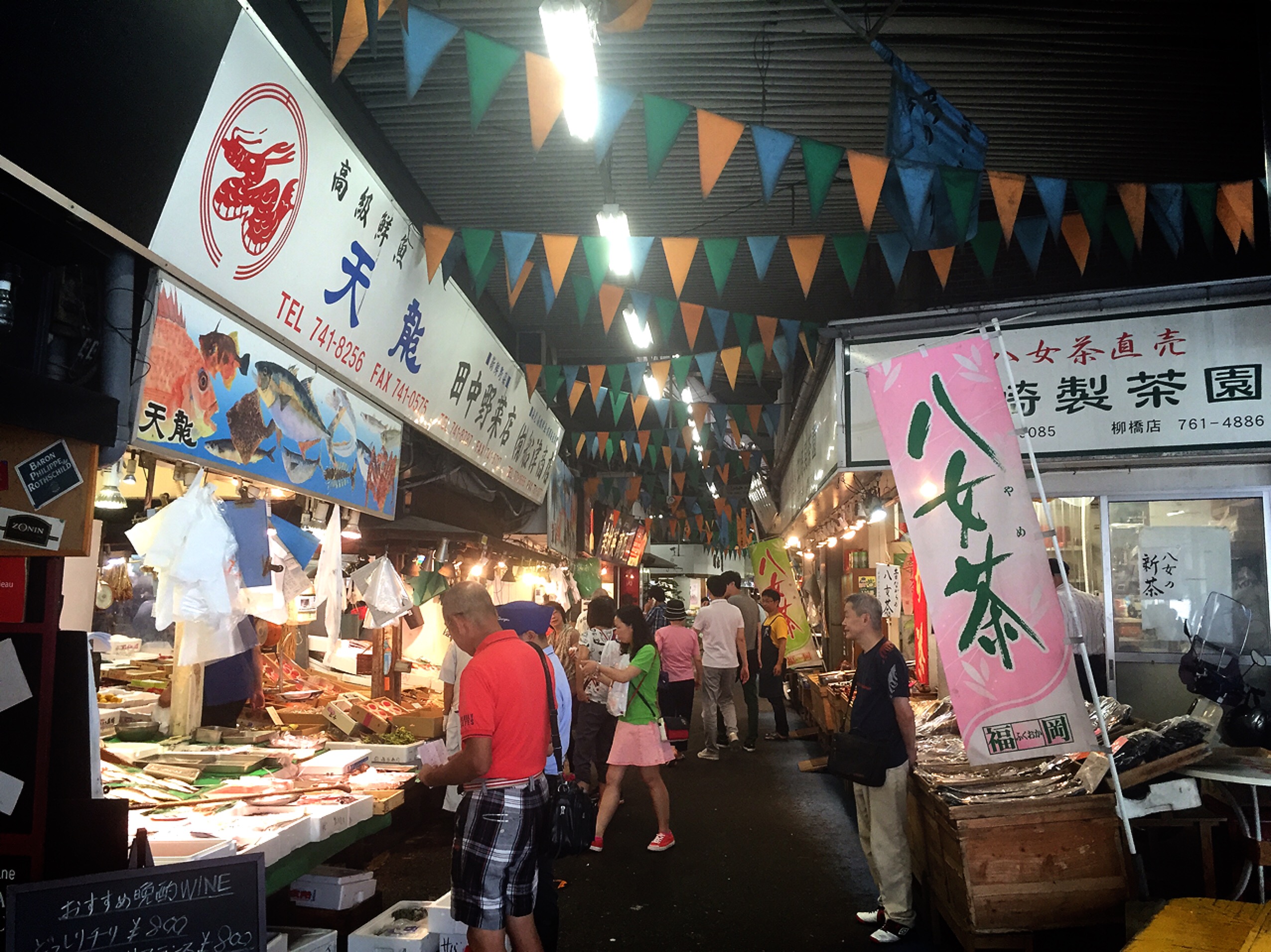 This is the entrance façade of the market.The market is well prepared with fresh vegetables, fish, meat, and Japanese snacks. This is the right place where you can choose ingredients!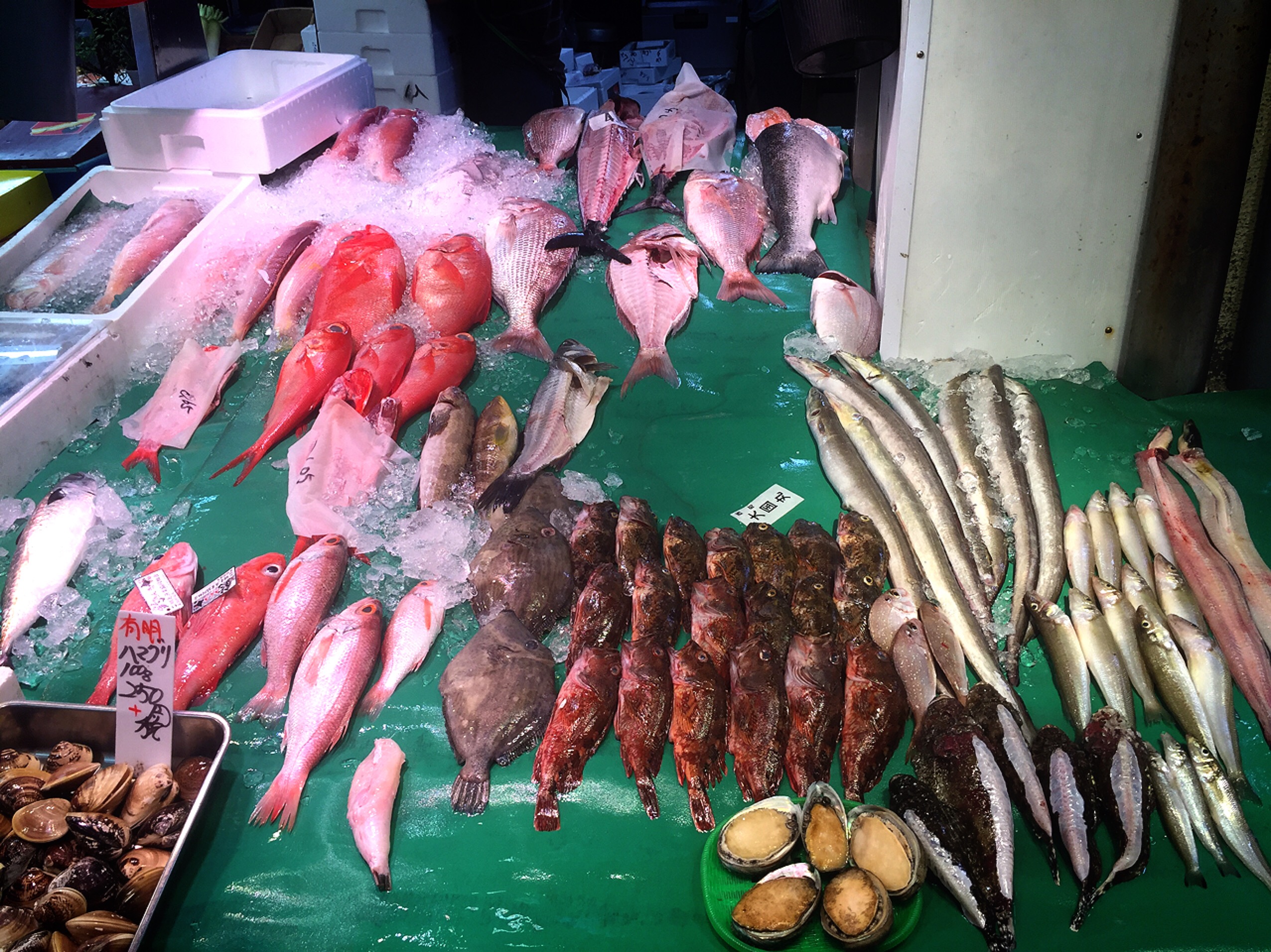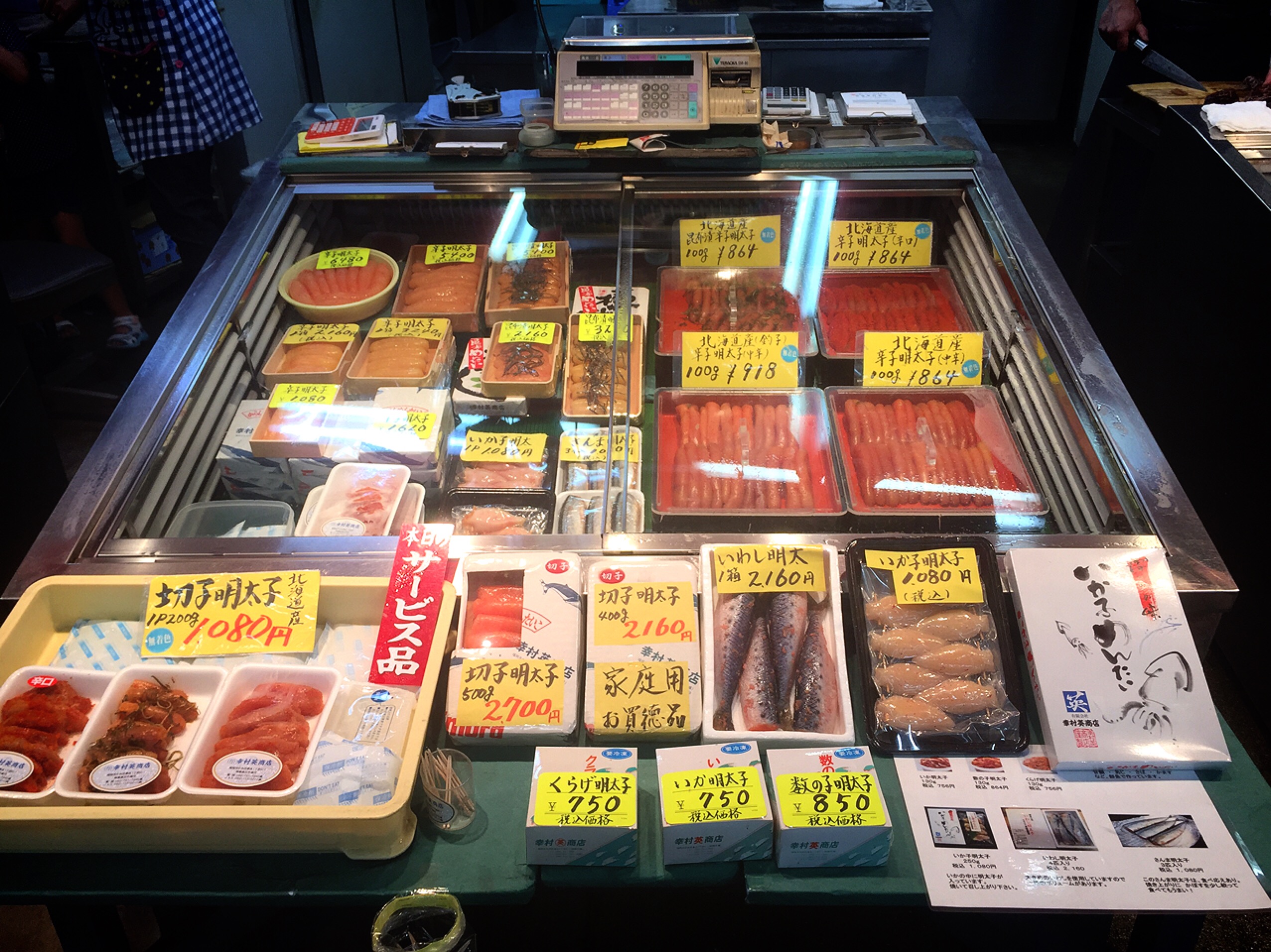 A variety of fresh fish and Hakata specialty, Alaska Pollack Roe are displayed in abundance. It's possible to purchase products that you can't get in a super market at a reasonable price!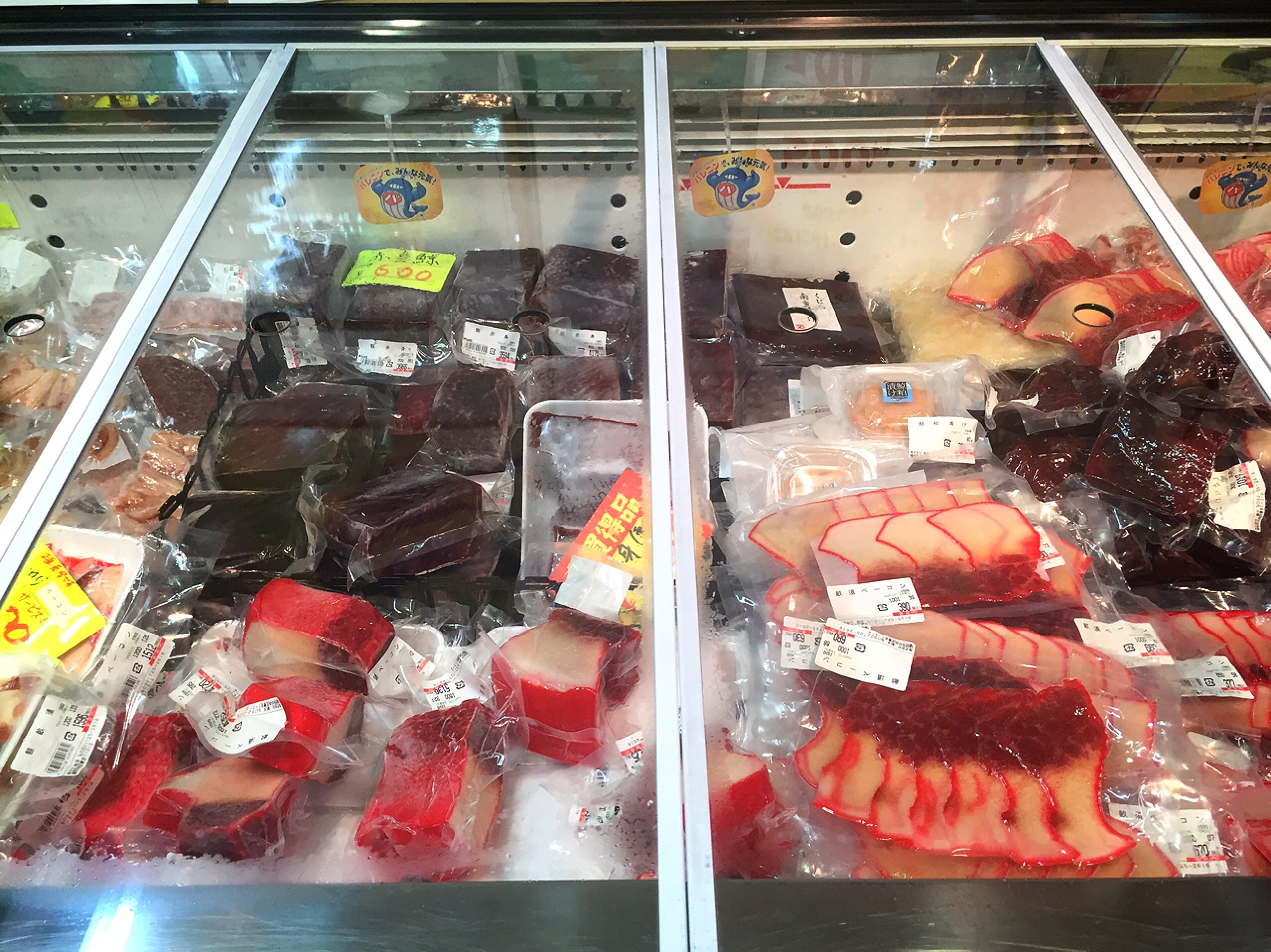 There are even many foreigners who shops here for the purchase of the whale.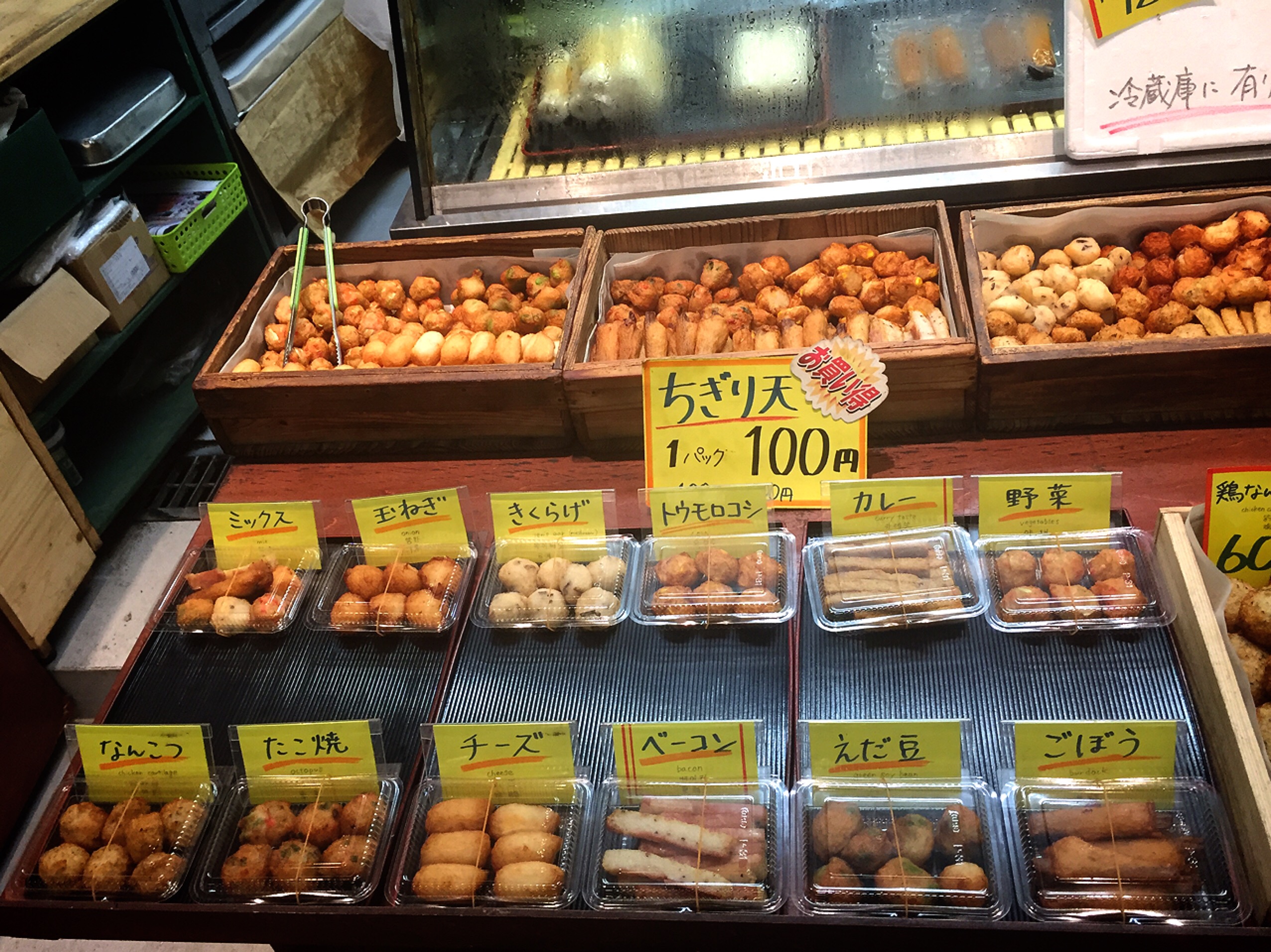 Fish cake stores are well equipped with large repertoire of rare dishes. You may want to walk around while eating your favorite dishes that you buy at the spot.
Japanese snacks store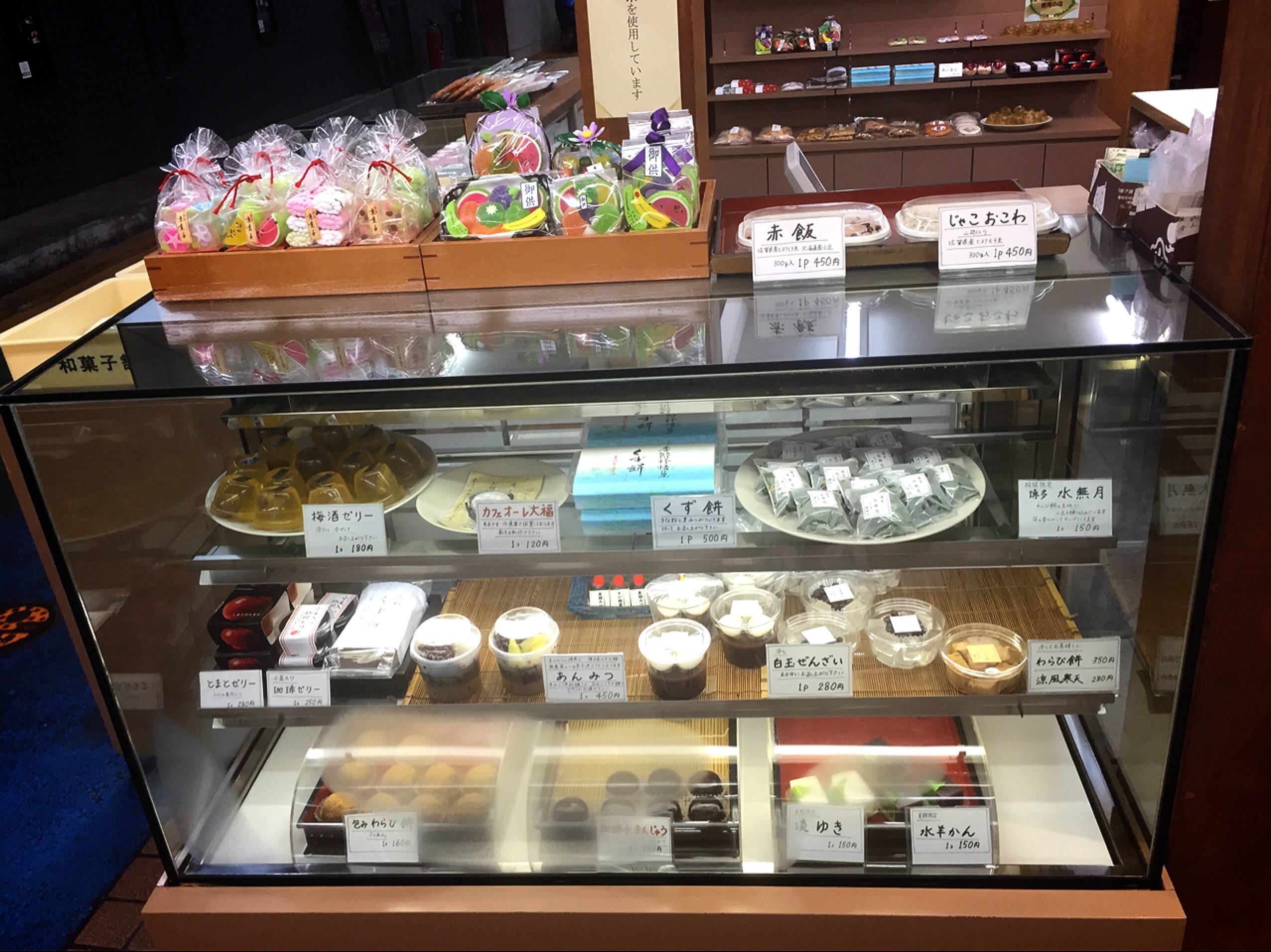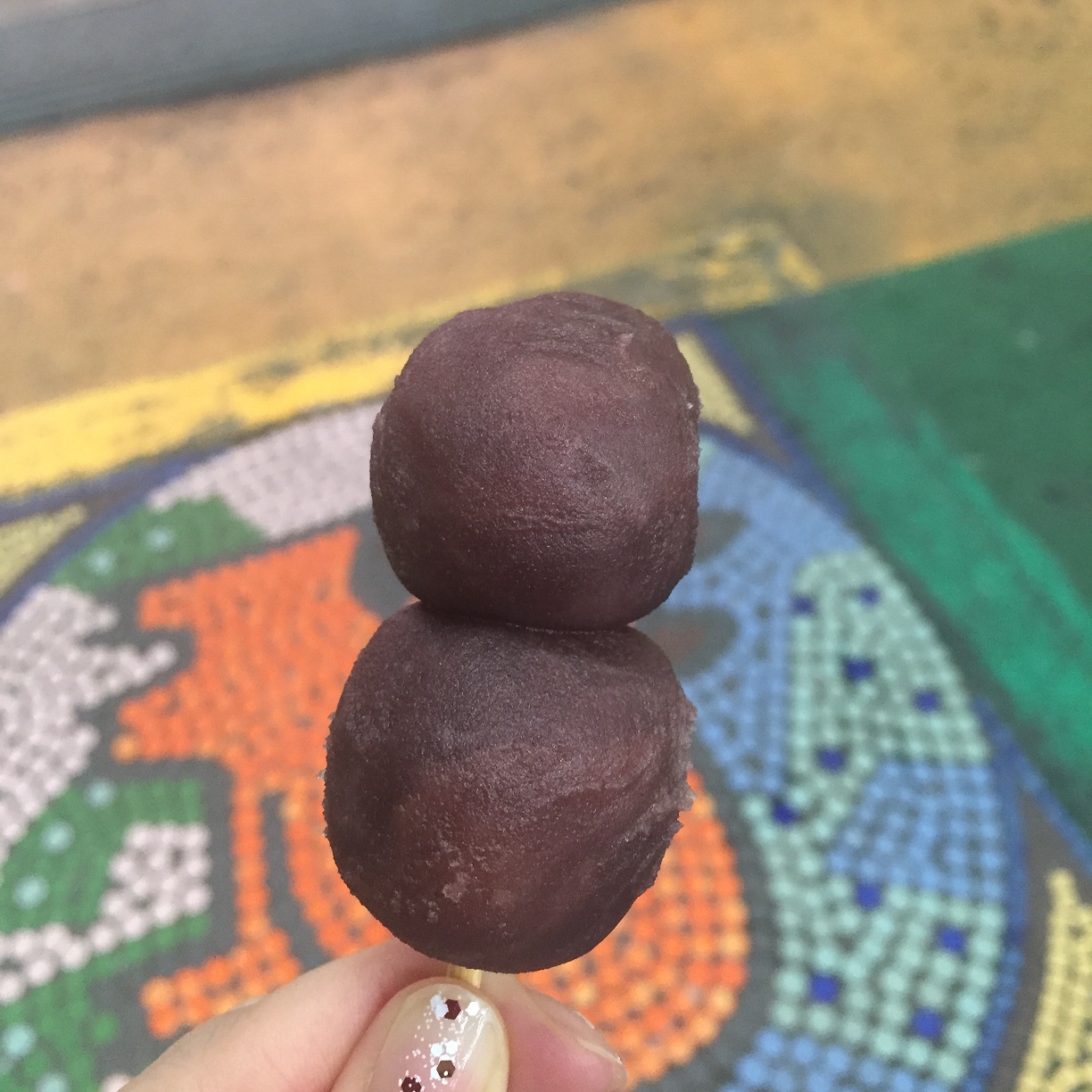 Also, there is a long established store specialized for Japanese snacks in the middle of the market.There are many original products such as steamed bun flavored with coffee, Daifuku (sticky rice cake) added with café au lait, and plum wine jelly!
Yanagibashi restaurant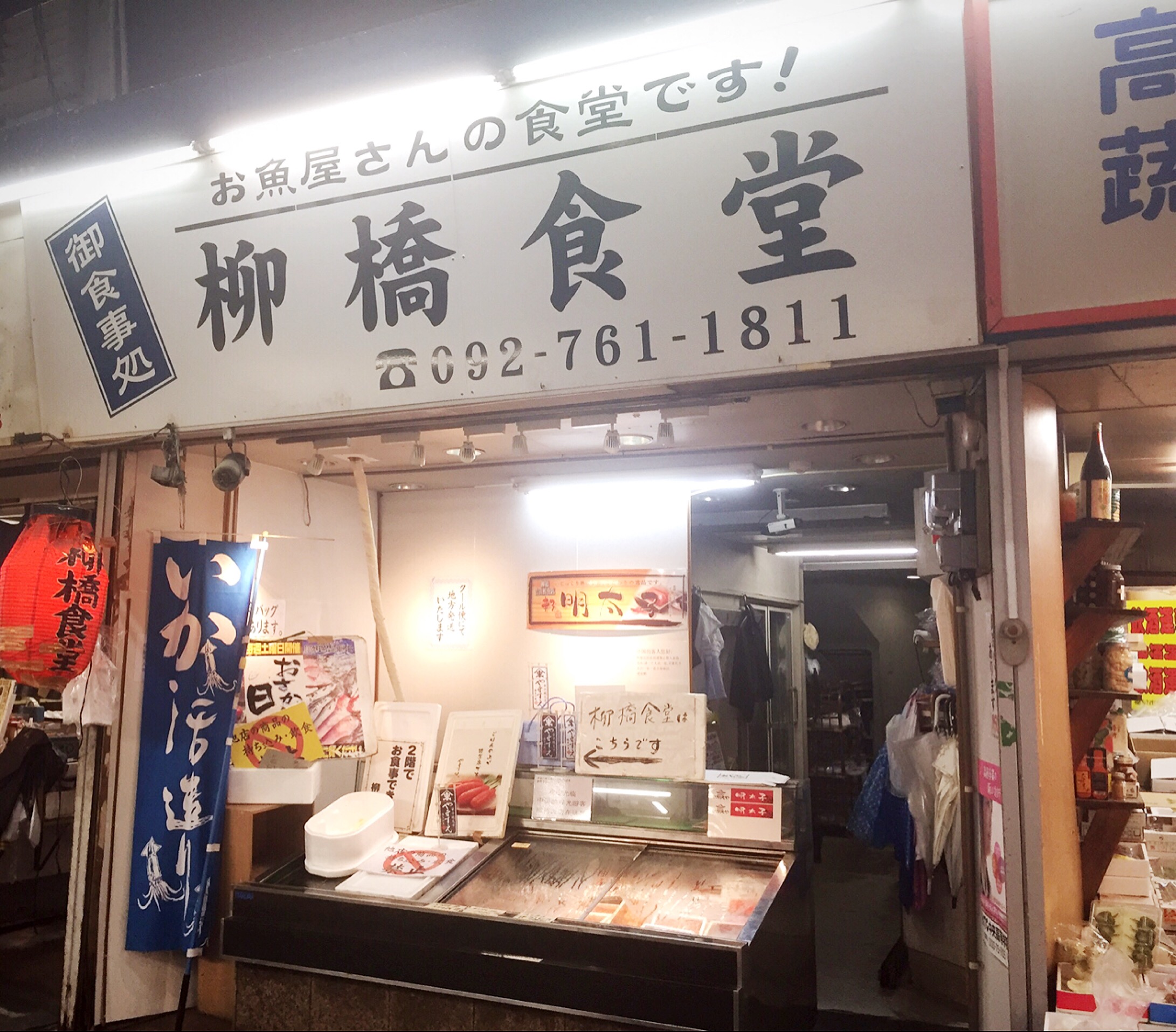 There is a right place where you can have a full meal. You can eat fresh fish dishes in 「Yanagibashi restaurant」run by Yoshida fish store. It is said that Yoshida fish store has over a 60 years of history.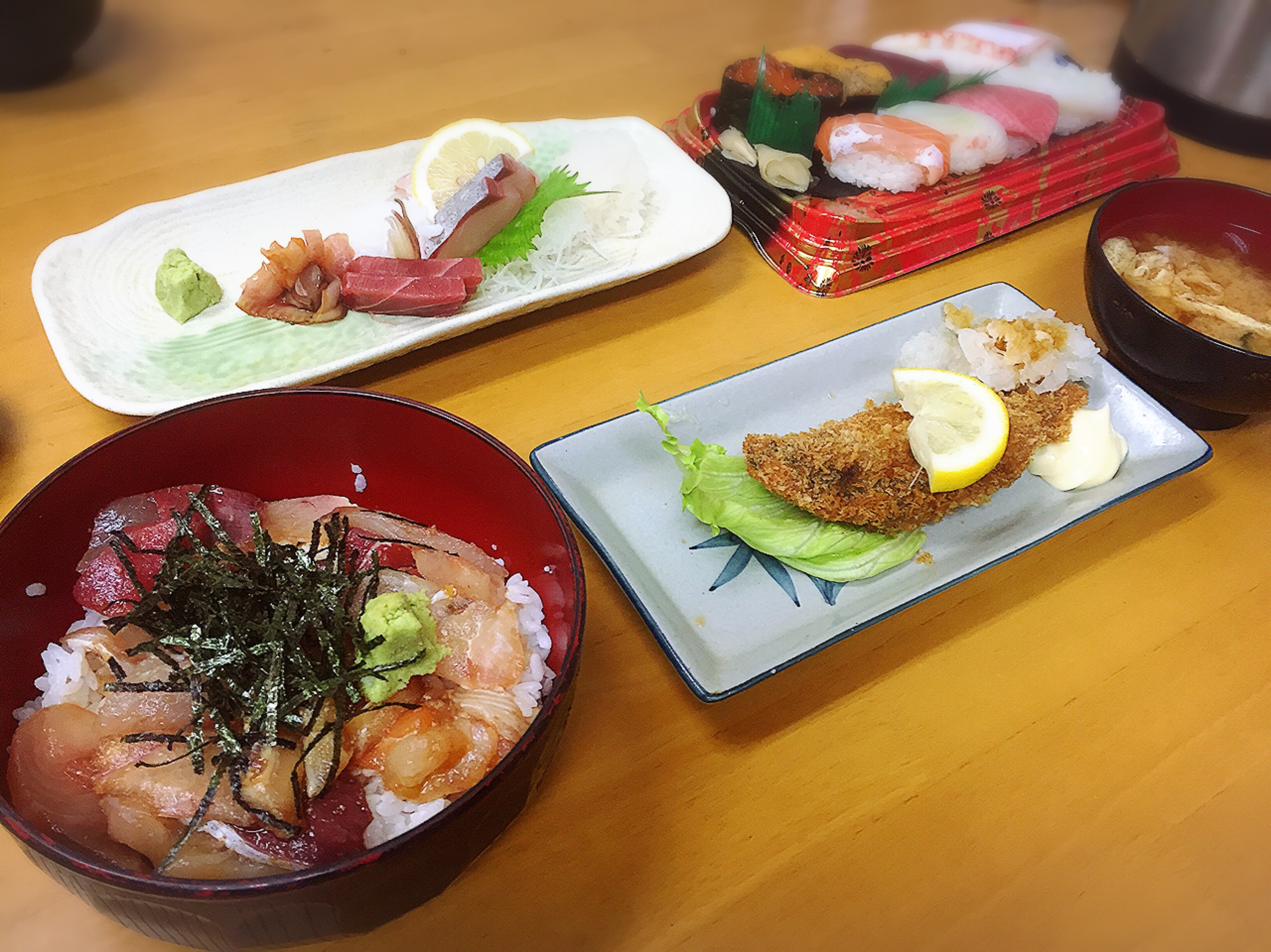 One of the popular menus in the shop is "Kaisendon", a bowl of rice topped with seafood! It is tough to choose the menu since it has many kinds of "Kaisendon". Besides that, there are fried fish and raw fish as well. Please stop by if you are hungry!
Manu coffee shop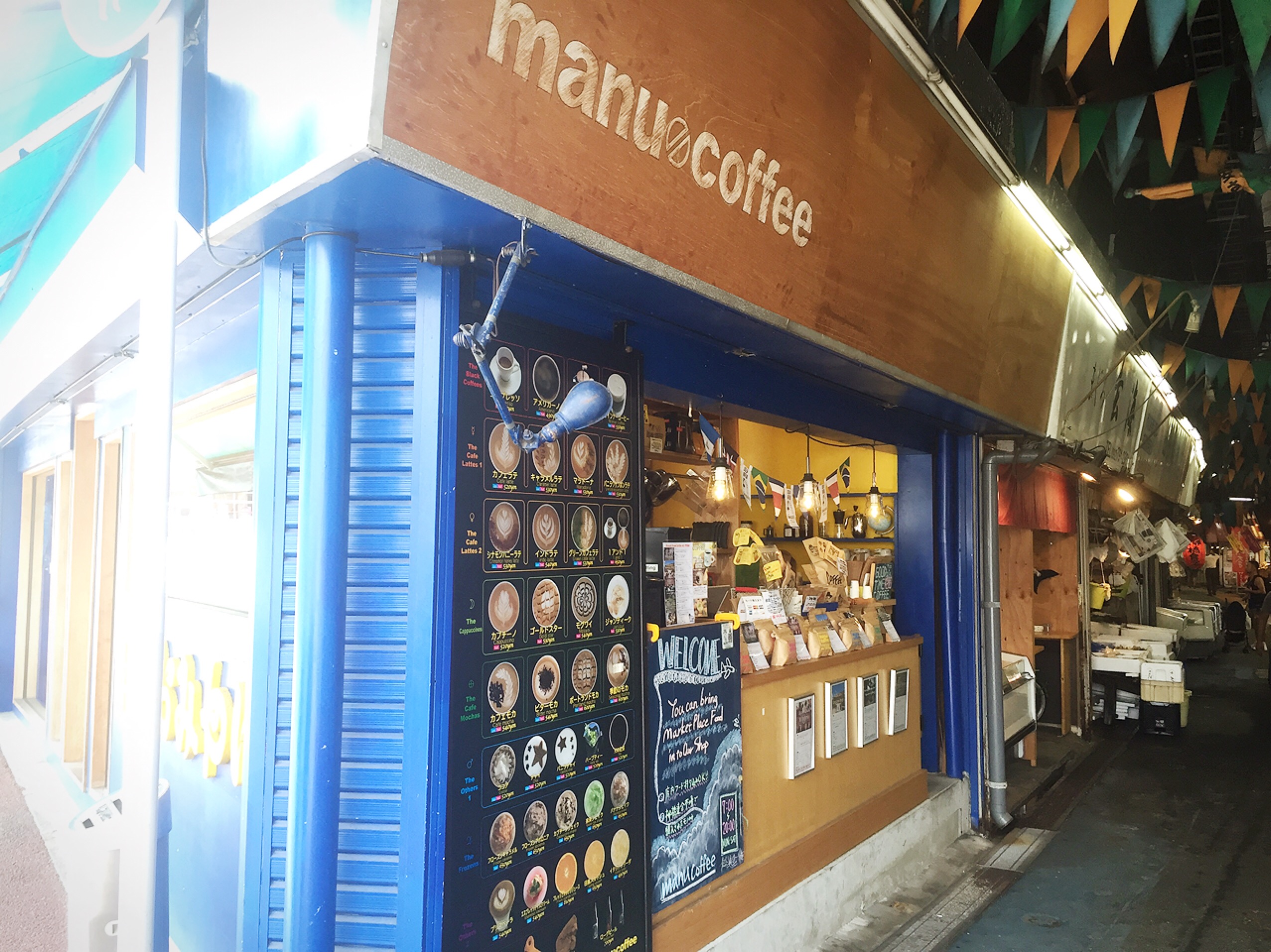 Here is a Manu coffee shop located in east entrance. This is a stylish café where you can order latte art that you are fond of♪ Not only can you enjoy watching but also you are provided with real coffee! Why don't you take a sip of coffee while taking a break after shopping?
Yanagibashi Union Market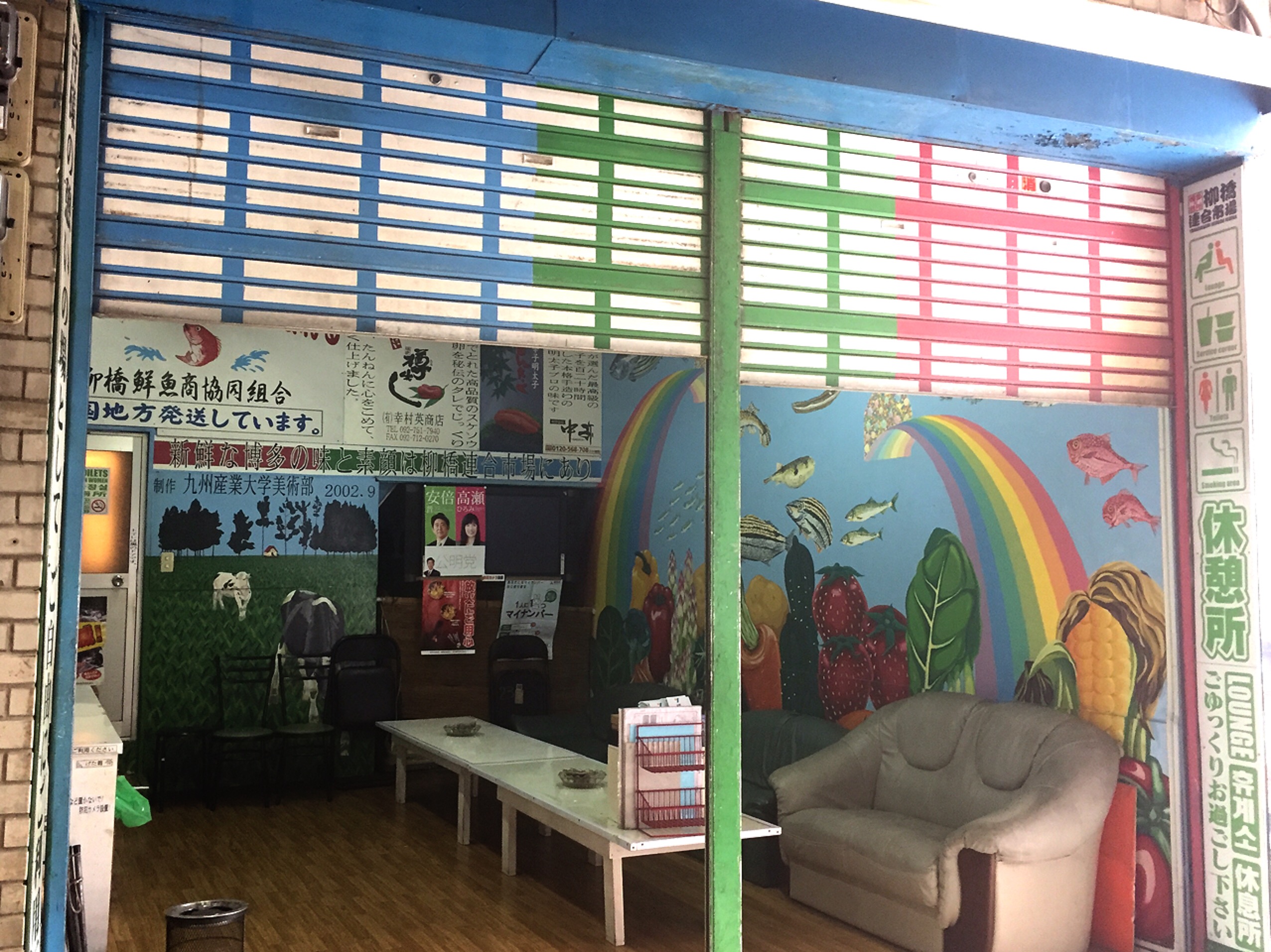 When entering the alley from the market, anyone can feel free to enjoy because there is a resting room.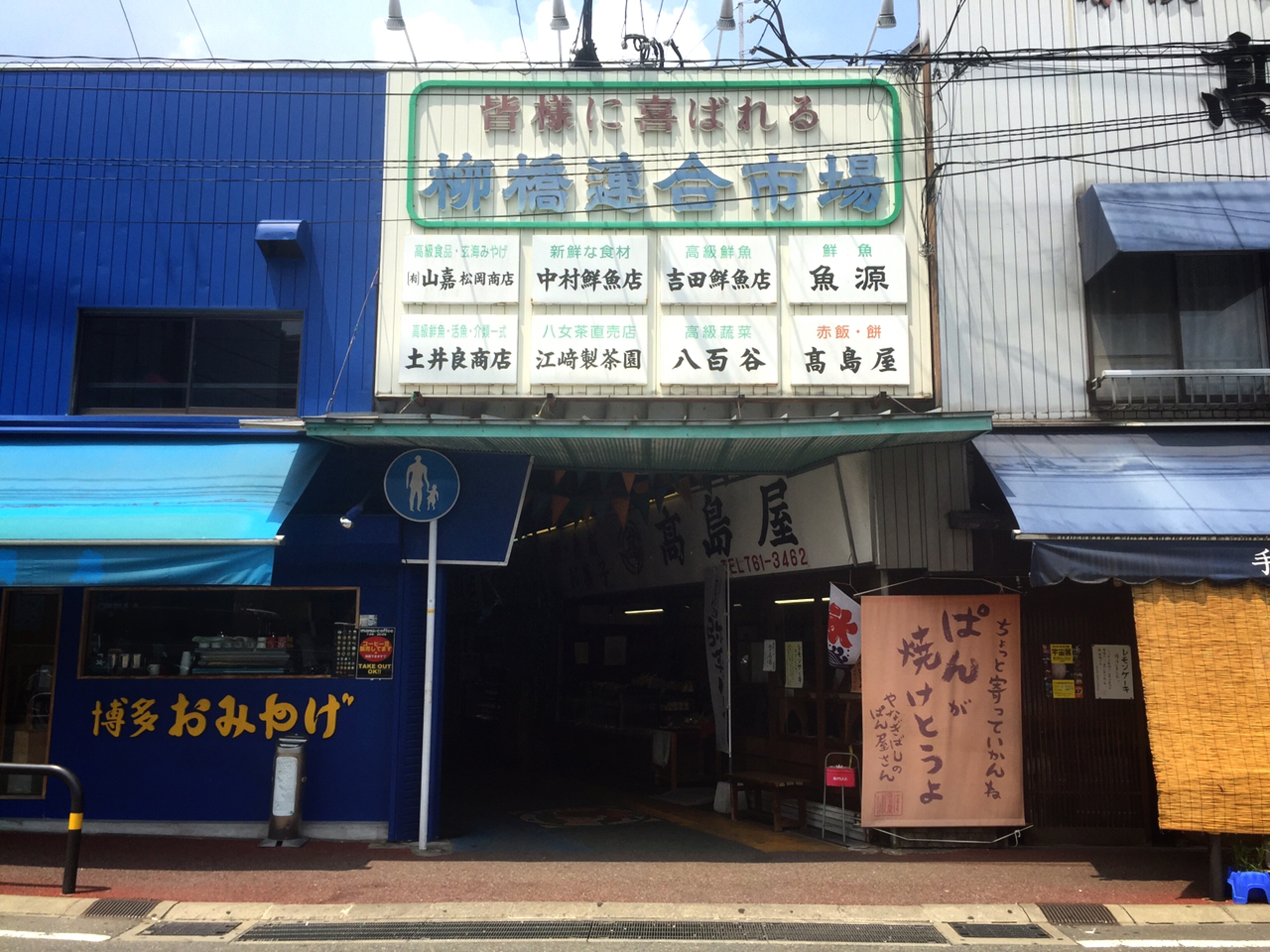 Yanagibashi Union Market is overflowing with humanity holding a same atmosphere as a long time ago.Please drop by when you visit Fukuoka♪
Yanagibashi Union Market
Home page
http://www.yanagibashi-rengo.com/
Address
〒810-0003
Fukuoka city Chuogu Haruyoshi 1 Chome 5-1
Access
Nishitetsu bus
・Take a bus bound for Hakata station in front of Tenjin Core and get off at the 「Yanagibashi」bus station. 100yen for the fare
・Take a bus that stops over Yanagibashi in front of the post office at Hakata station and get off at the 「Yanagibashi」bus station. 100yen for the fare
Contact number
TEL:092-761-5717
Business hours
8:00~18:00(different depending on the store)
Holidays:Sunday, festival