Sashimi All You Can Eat at Uosuke Shokudo(魚助食堂/うおすけしょくどう)
Sashimi All You Can Eat!!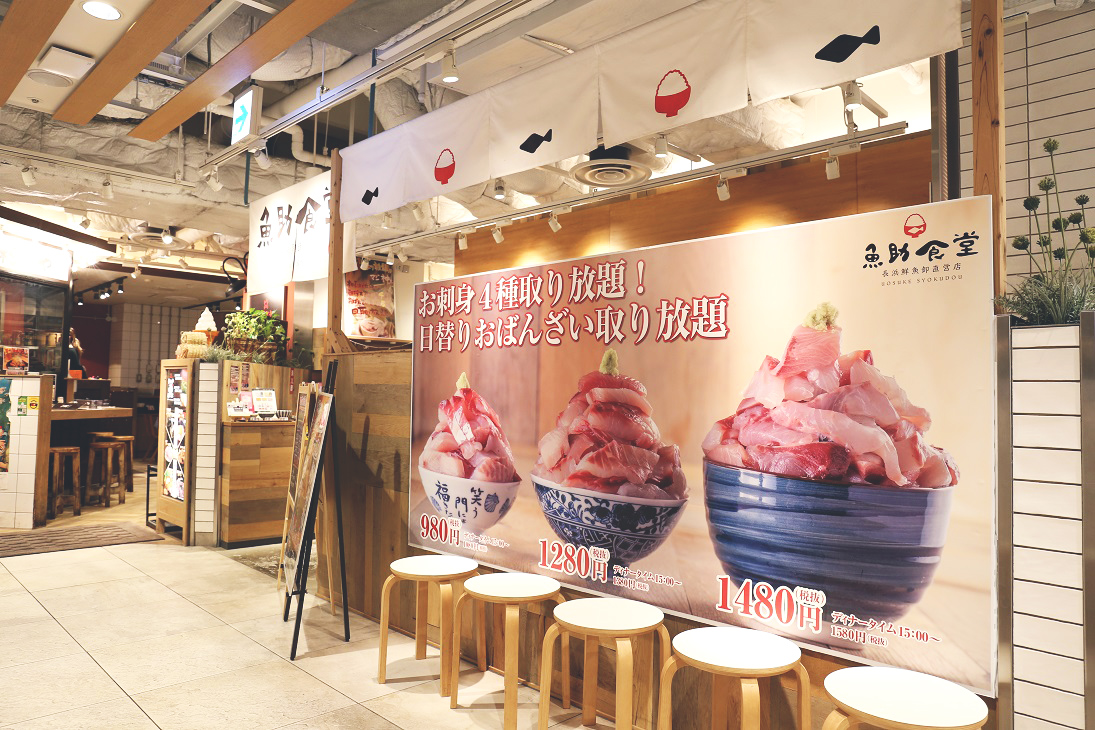 In Tenjin, the city center of Fukuoka is a unique restaurant for all you can eat sashimi, called Uosuke Shokudo. It is located on the second basement floor of the PARCO Building.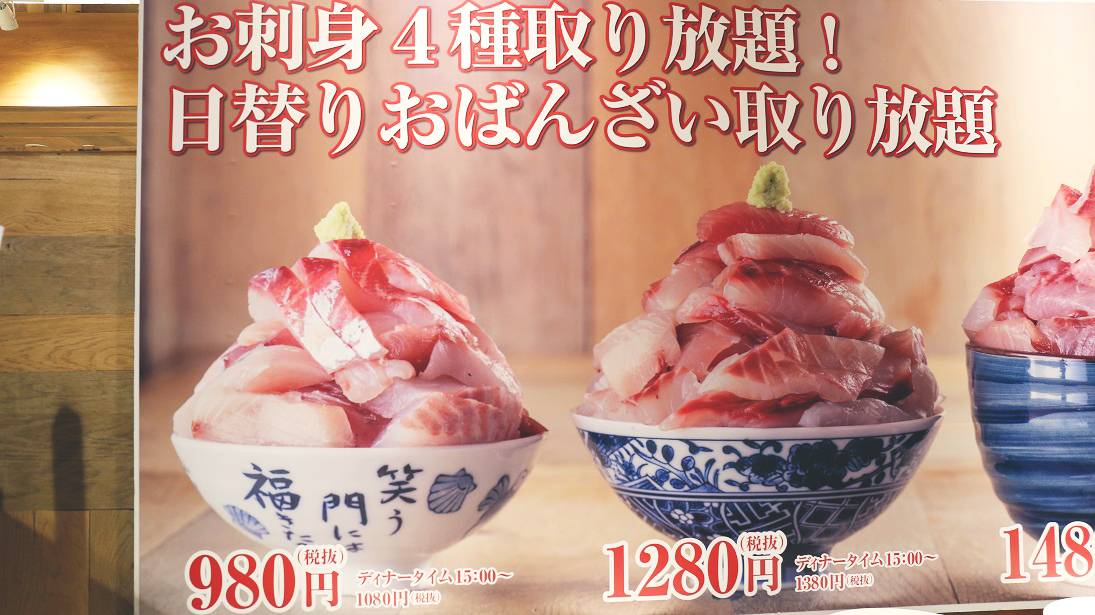 Big surprise when entering shop! The signboard there shows bowls with a mountain of sashimi.
Is this what we will get here or is it just a PR poster?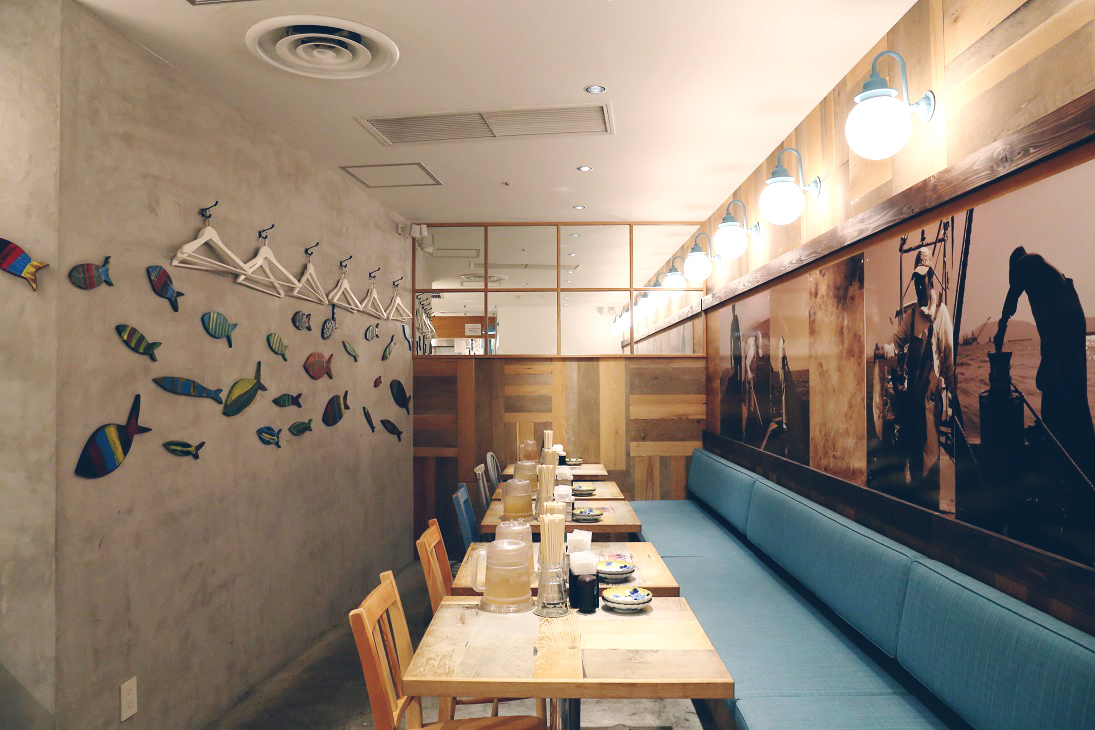 The inside of the shop has a fashionable and cute design. On the wall are big size pictures of fishermen. The atmosphere, it's of the utmost importance. It's very key. You can feel that
Immediately at Uosuke Shokudou.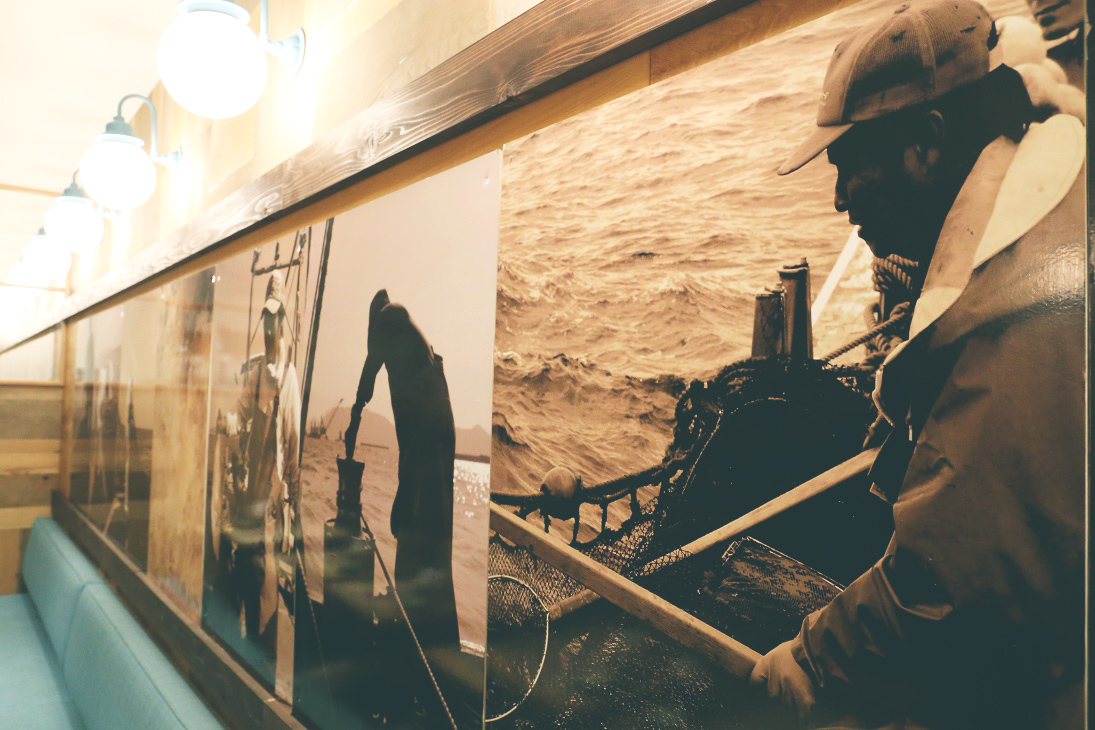 The first thing to do after entering the restaurant is to select your food and pay in advance.
How to get your food
Step1 Choose the size of your bowl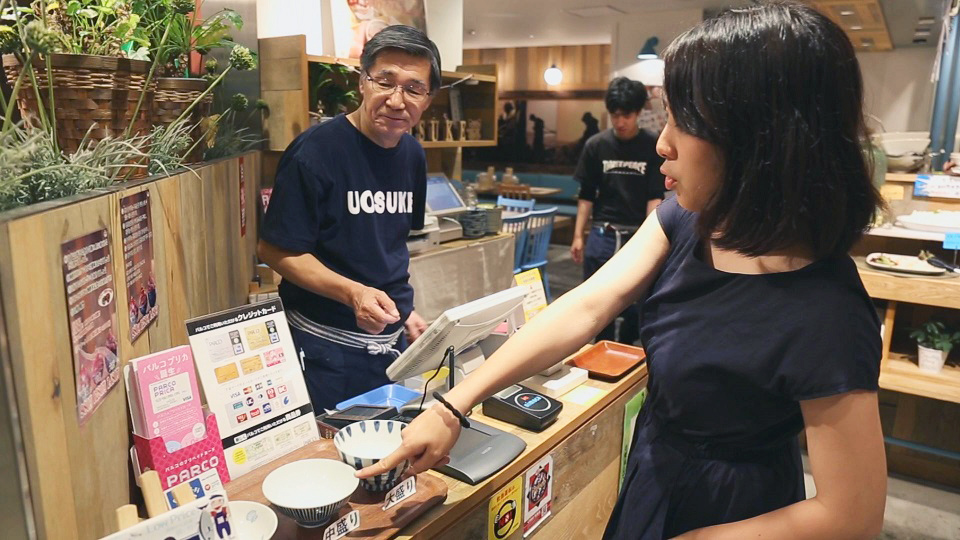 First of all, you have to choose the size of your bowl.
There are three sizes available: Normal size 980¥, Medium-Large 1280¥ and Large 1480¥.
If you are not sure which one you should choose, there are samples next to the register.
Step2 Change your tag to a bowl of rice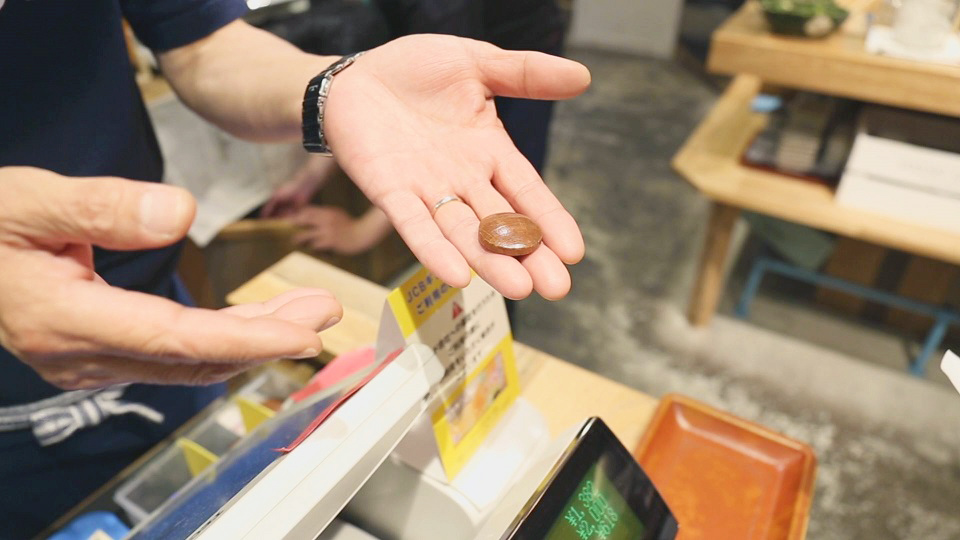 After you finished paying, you will receive a wooden round shaped tag.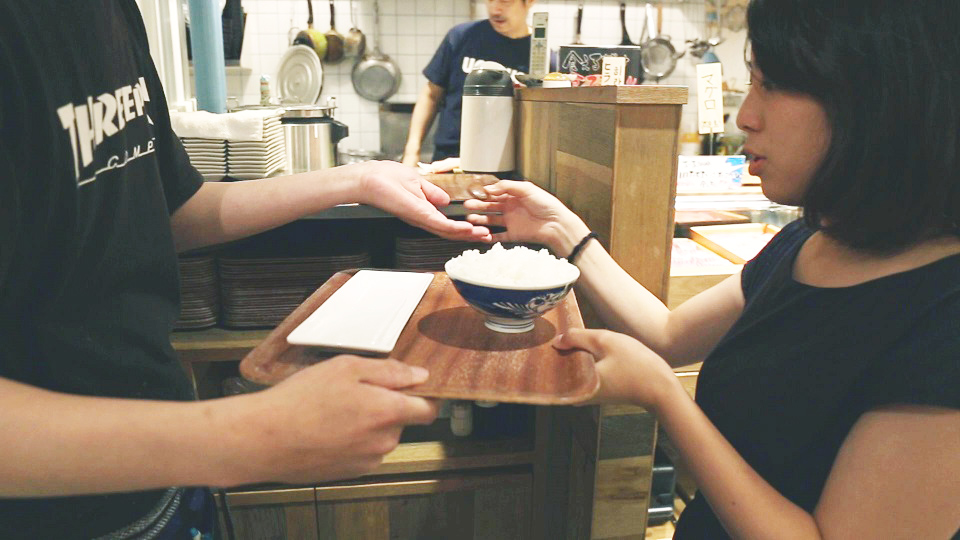 Give your tag to the staff at the counter next to the case where the sashimi is lined up. You will receive a rice bowl and a plate for side dishes.
Step3 Take as much sashimi as you want(one time only)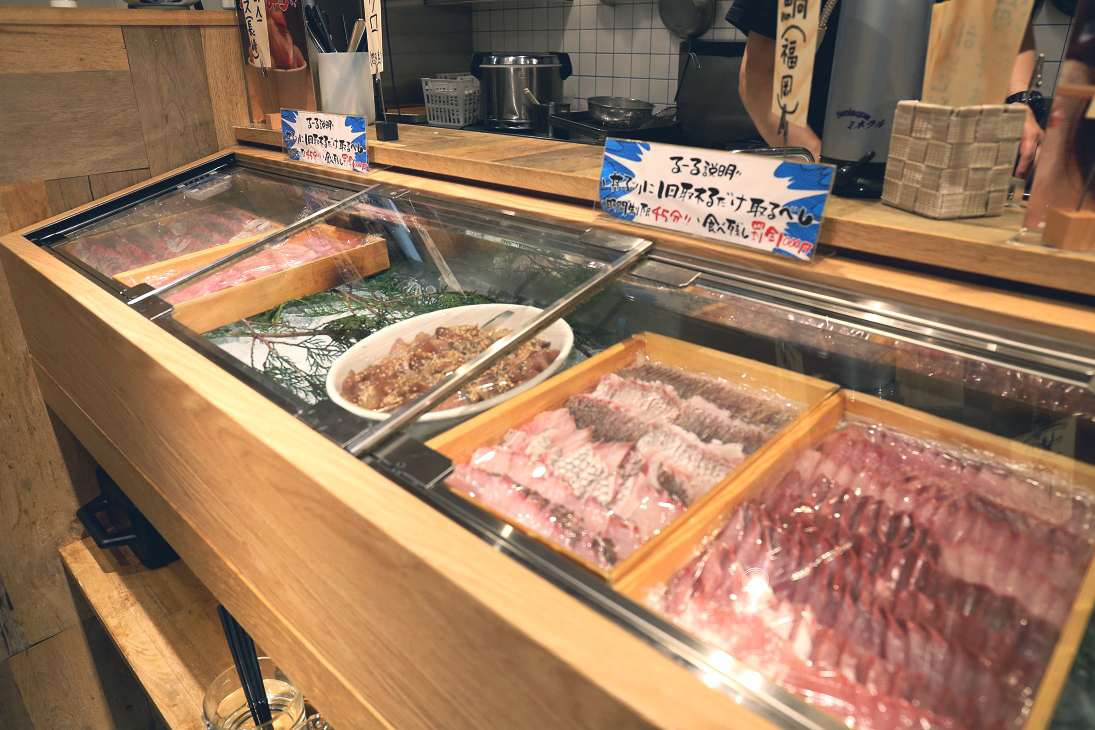 This is where the fun starts! You can choose from five different kinds of fish. You can take as much as you want.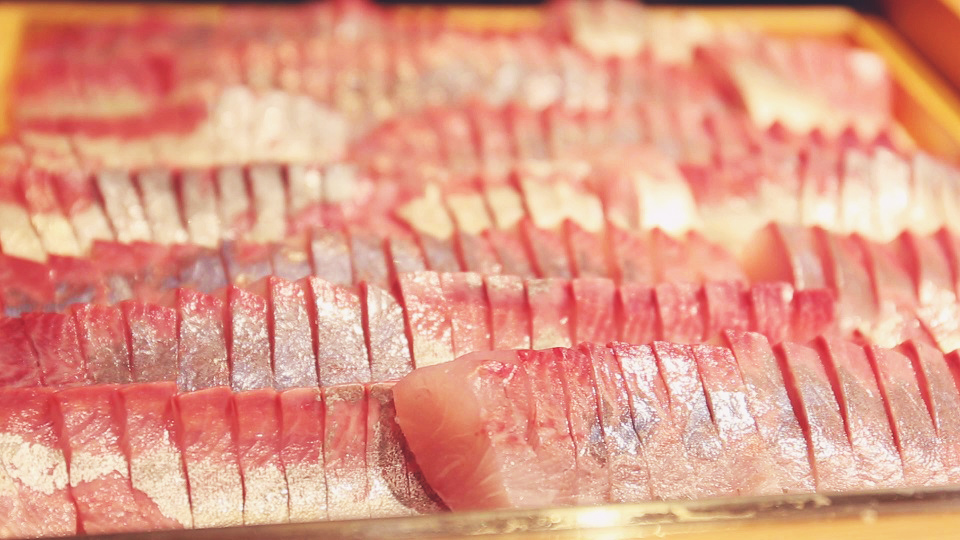 The type of available fish depends on the season and time. The fish comes directly from Nagahama fish market, every morning. You won't get it any fresher. Enjoy your sashimi time with as much fish as you want.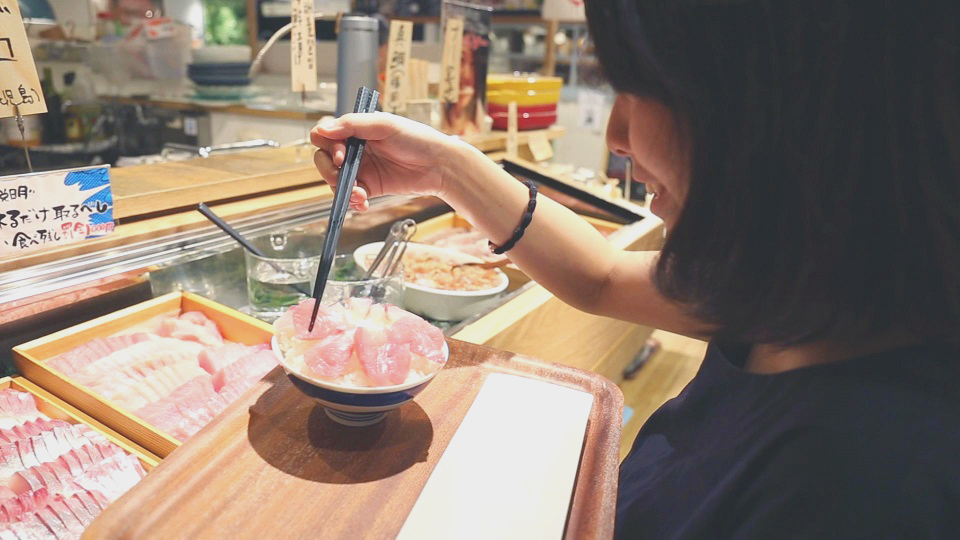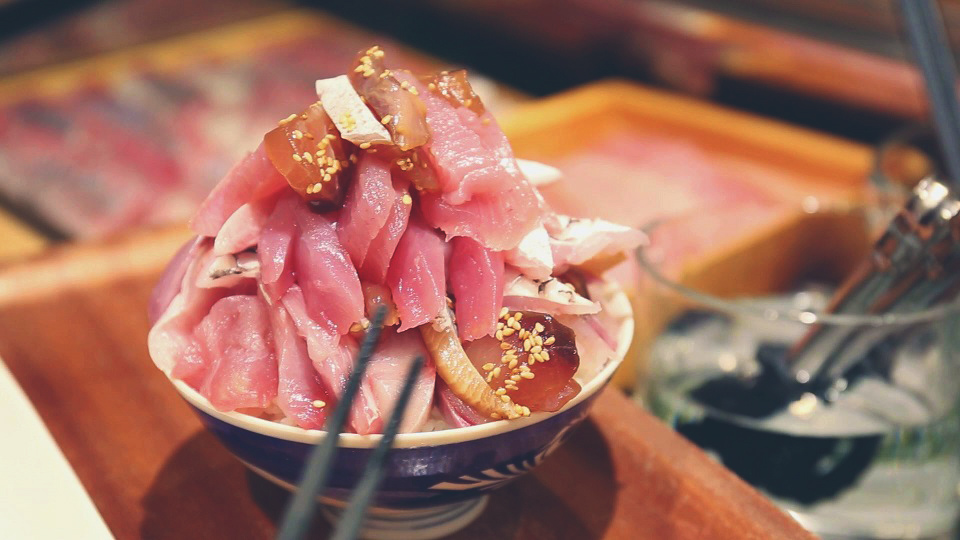 However, you are not allowed to refill! Take as much fish as you want but also only as much as you can eat.
Step4 Side dish all you can eat(one time only)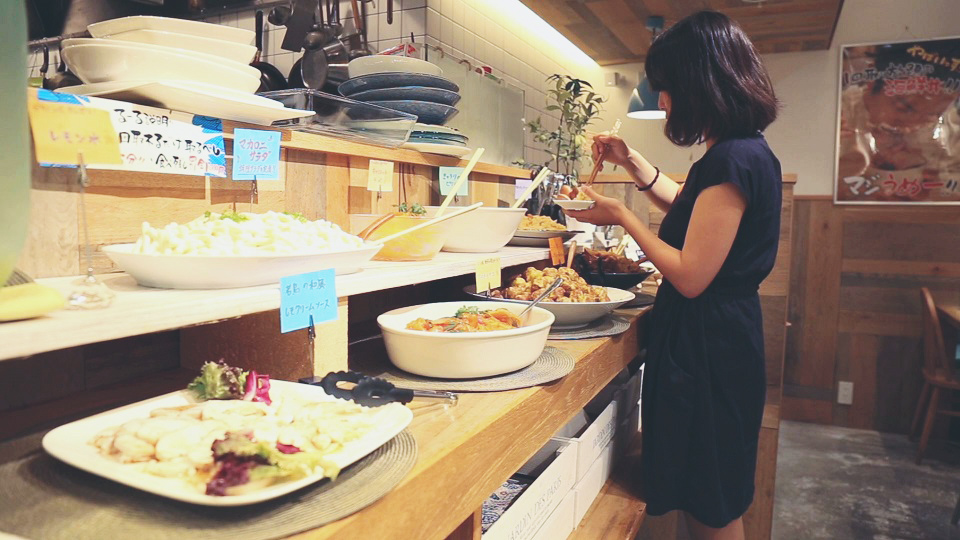 Besides all you can eat sashimi service, you can also eat as much side dishes as you want. You can choose from five to seven different dishes, depending on the day and time. However, like sashimi, it is limited up to one time. You can't refill your plate so take enough the first time.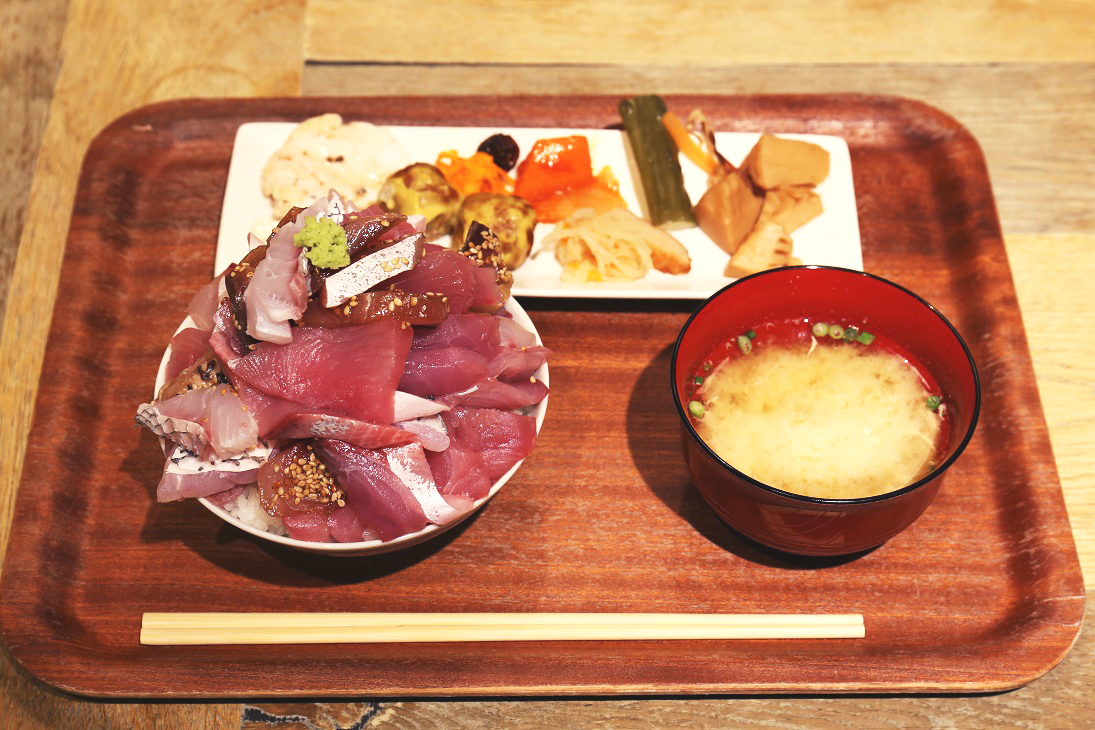 The set comes with miso soup. It's a lunch set you can't find somewhere else!
Step5 Put soy sauce on your sashimi and enjoy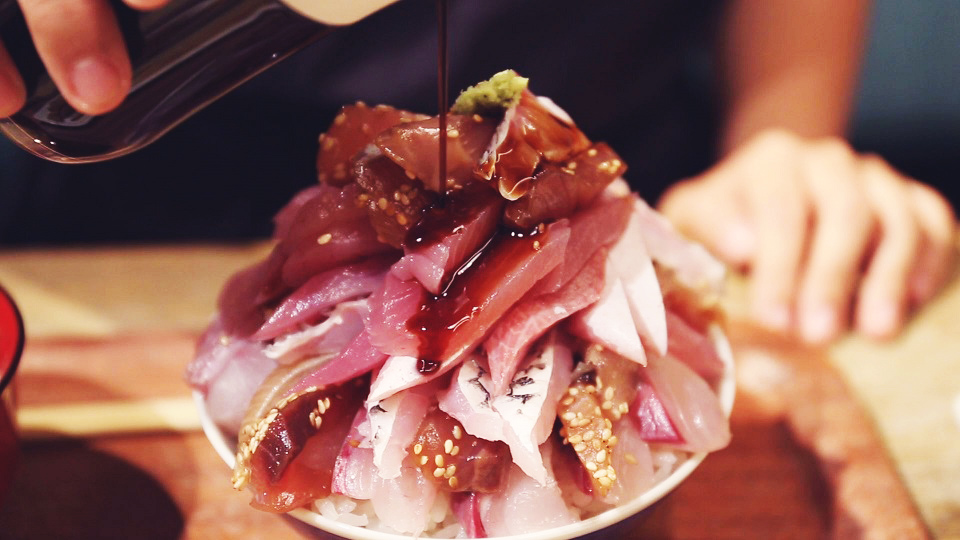 On every table, you can find soy sauce. Pour it on your sashimi and enjoy this gorgeous meal.
You can pour it directly on the sashimi or on a separated plate and dip the sashimi in. There are no rules about how to eat it, enjoy it the way you can enjoy it best.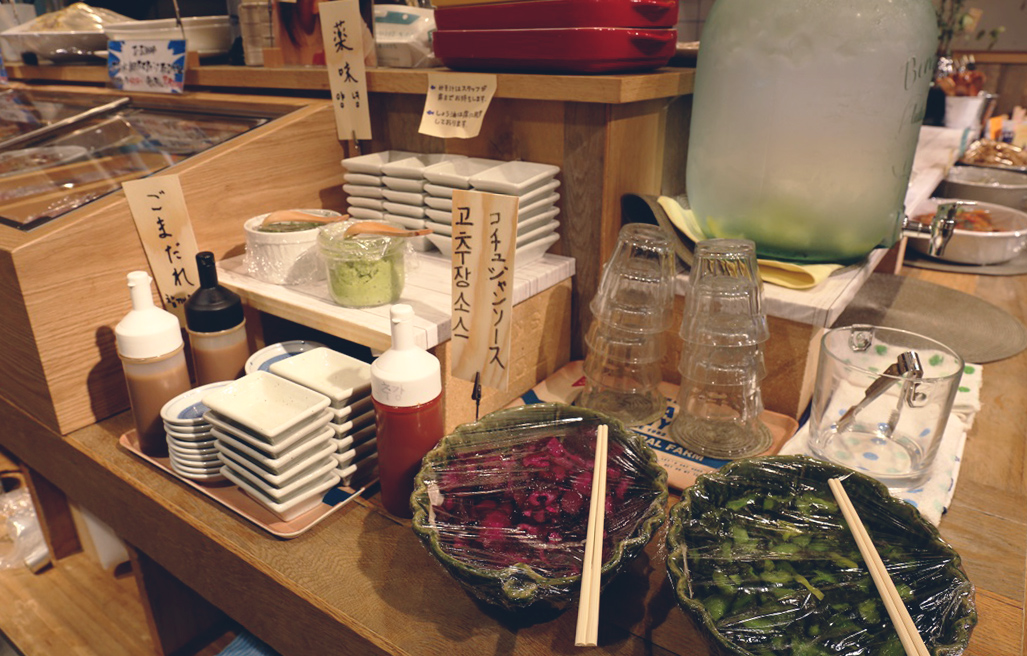 Also, there is an optional menu which offers things such as fresh green onions, horseradish, pickles, sesame sauce, etc.
Feel free to take it freely.
What do you think? There is nothing more to say or to show. If you want to enjoy a luxurious sashimi dish on a small budget, we highly recommend you Uosuke Shokudo.
Uosuke Shokudo – 魚助食堂(うおすけしょくどう)Fukuoka PARCO
※All information are from July 3rd