Delicious local Kashima sake available for online orders for a limited-time only!
The city of Kashima is one of Saga Prefecture's top sake producing regions. Blessed with bountiful pure water from the Taradake Mountains and a flourishing rice industry, the area has been home to a booming sake industry ever since the Edo period.
The city, and in particular the Hizen-Hamashuku area which once housed a number of local inns during the Edo period, is to this day the home of six remaining breweries and boasts a wide variety of sake and sake breweries you won't find anywhere else in the country.
Now you can enjoy sake from all six breweries in one set for sale online now!
Be sure to take advantage of this opportunity to enjoy tasting a variety of different sakes!
Kashima Sake Brewery Tourism - 6-Brewery Variety Set For Sale Online Now!
Each year in March the city holds its Kashima Sake Brewery Tourism event.
This year a variety of sakes normally only for sale exclusively at the event itself are available for sale online!
So why not enjoy some local Kashima sake from the comfort of your own home?
Price: \4,500 (incl. tax) + shipping
Product Names: Nabeshima (Fukuchiyo Shuzo Brewery), Hizen-Hamashuku (Tourism Sake Brewery Hizenya), Sachihime (Sachihime Shuzo Brewery), Mitsutake (Mitsutake Shuzo Brewery), Kuragokoro (Yano Shuzo Brewery), Nogomi (Baba Shuzo Brewery)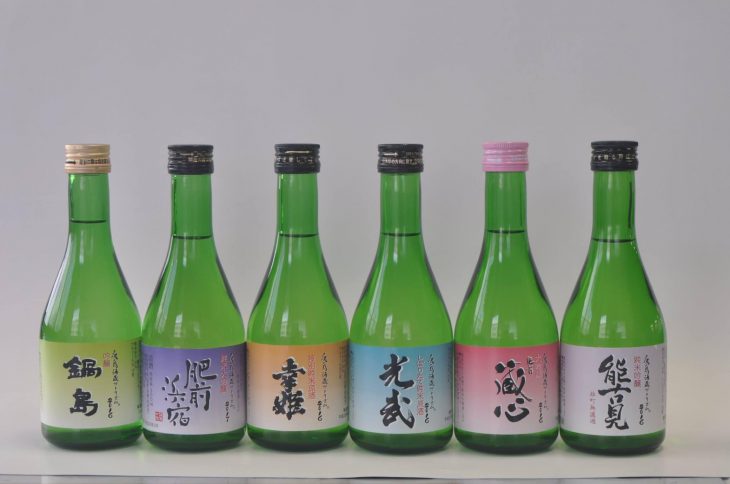 *Picture is for illustrative purposes only. Actual product may vary.
 ■Get yours here!
 *Expected shipping date is in late February or March.
Kashima Sake Brewery Tourism Inquiries
Inquiries
Kashima City Hall Department of Commerce and Tourism
TEL 0954-63-3412
 【HP】
【Facebook】
https://www.facebook.com/SakaguraTourism/
【Instagram】
https://www.instagram.com/kashimasakagura.tourism/