Forest Adventure Itoshima - Where Even Adults Can Have Loads of Fun
Itoshima City in Fukuoka Prefecture has been attracting a great deal of attention recently for its beautiful beaches and variety of trendy shops. Located in the westernmost area of Fukuoka Prefecture, it can be reached in about 30 minutes by train from the city of Fukuoka. Today our reporters Javier and Sam visited an outdoor park originally from France called "Forest Adventure".
Now you may be thinking, "What is this talk about a forest if Itoshima is famous for its beaches?" However, Forest Adventure is in itself one of the city's famous attractions, where even adults can have a lot of fun! Without further ado, let's follow Javi and Sam through their adventure to find out what exactly you can expect from Forest Adventure!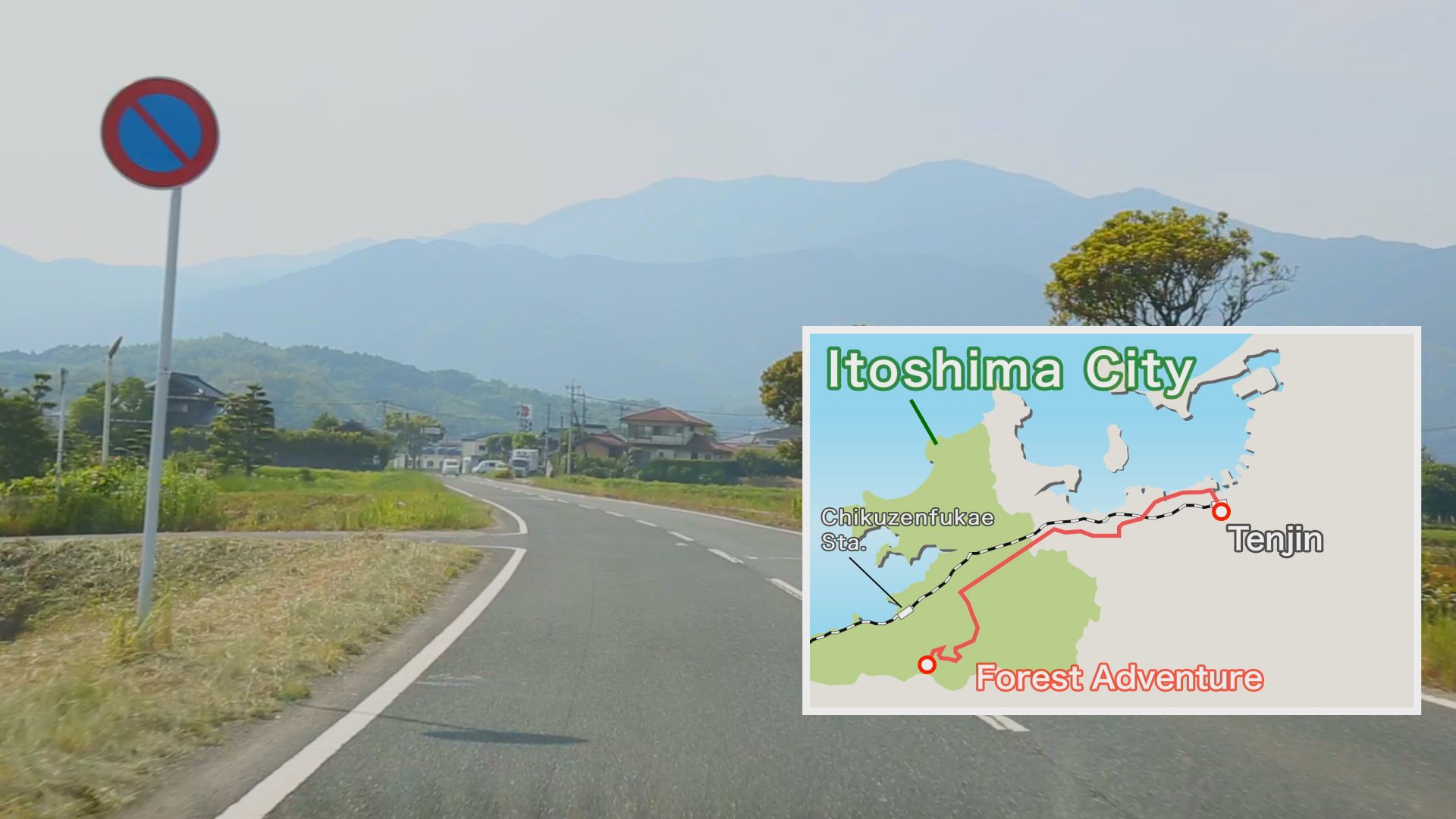 It takes about one hour to get to Forest Adventure from the city of Fukuoka by car.
If taking public transportation, first take a JR Chikuhi Line train and get off at Chikizenfukae Station. From the station, it is about another 35 minutes by taxi.
Once you pass Shiraito Falls, continue into the mountains for about another ten minutes to reach Forest Adventure.
Before Your Visit
Because only a limited number of guests are admitted per day and because the park occasionally closes due to inclement weather, it is a good idea to make a reservation in advance. While you can make your reservation online, if it is past noon the day before the day you'd like to visit, you will need to make your reservation by phone.

Remember that this is an outdoor park, so please wear something comfortable that you don't mind getting dirty.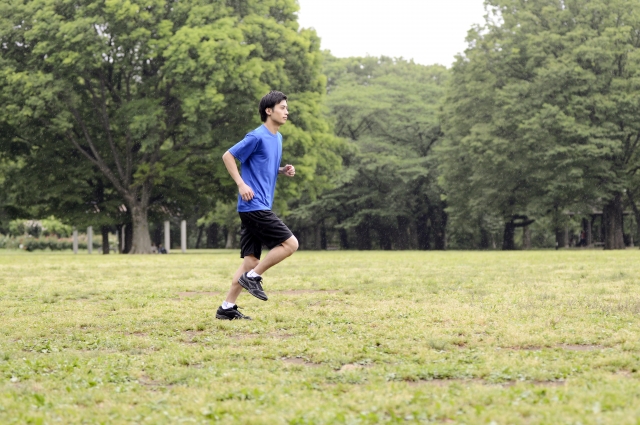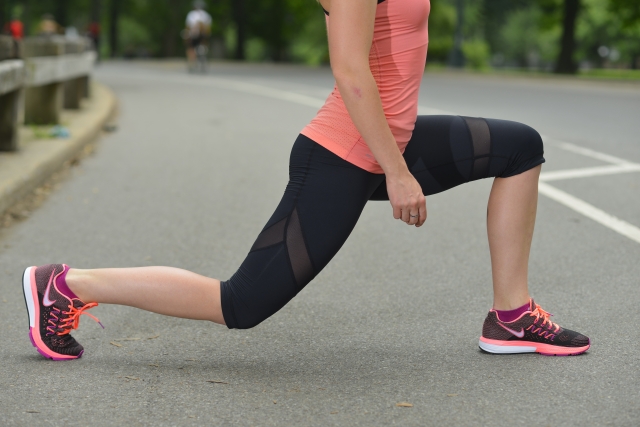 Sandals and heels are not permitted in the park.
You will be given a safety lecture before you can enter the park. Because this lecture can only accommodate a limited number of guests, we recommend that you plan to arrive around 20 minutes before your reservation time.
Upon Your Arrival
Once you arrive, first head to the reception desk to complete the participant consent form and pay the admission fee.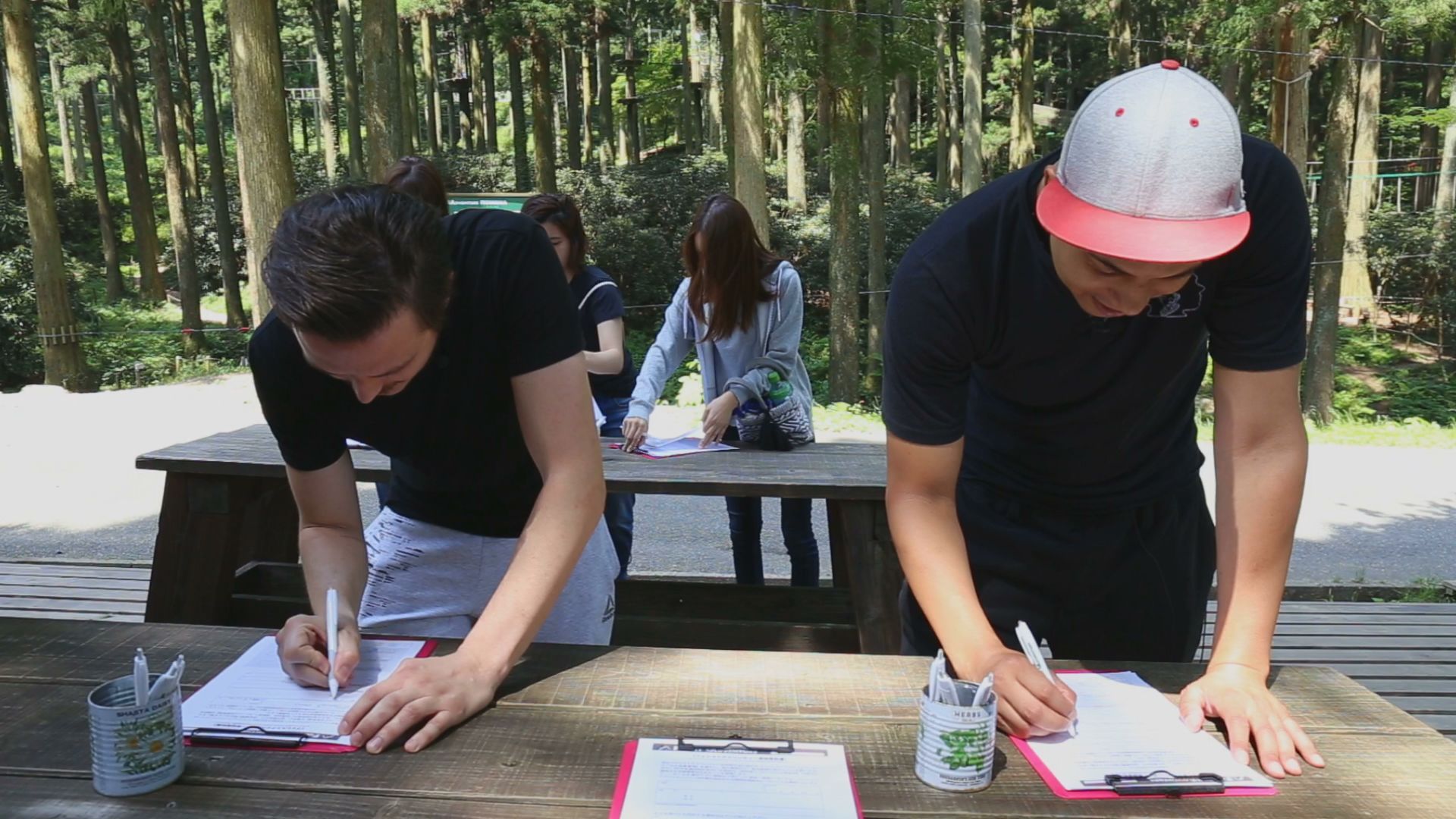 The number one rule at Forest Adventure is: "You are responsible for your own safety". One of the things you can learn here is how to look out for your own safety while having fun at the same time. Read the participant consent form carefully and if there is anything you do not understand please do not hesitate to ask.

Next you will put on a safety harness and attend a safety lecture.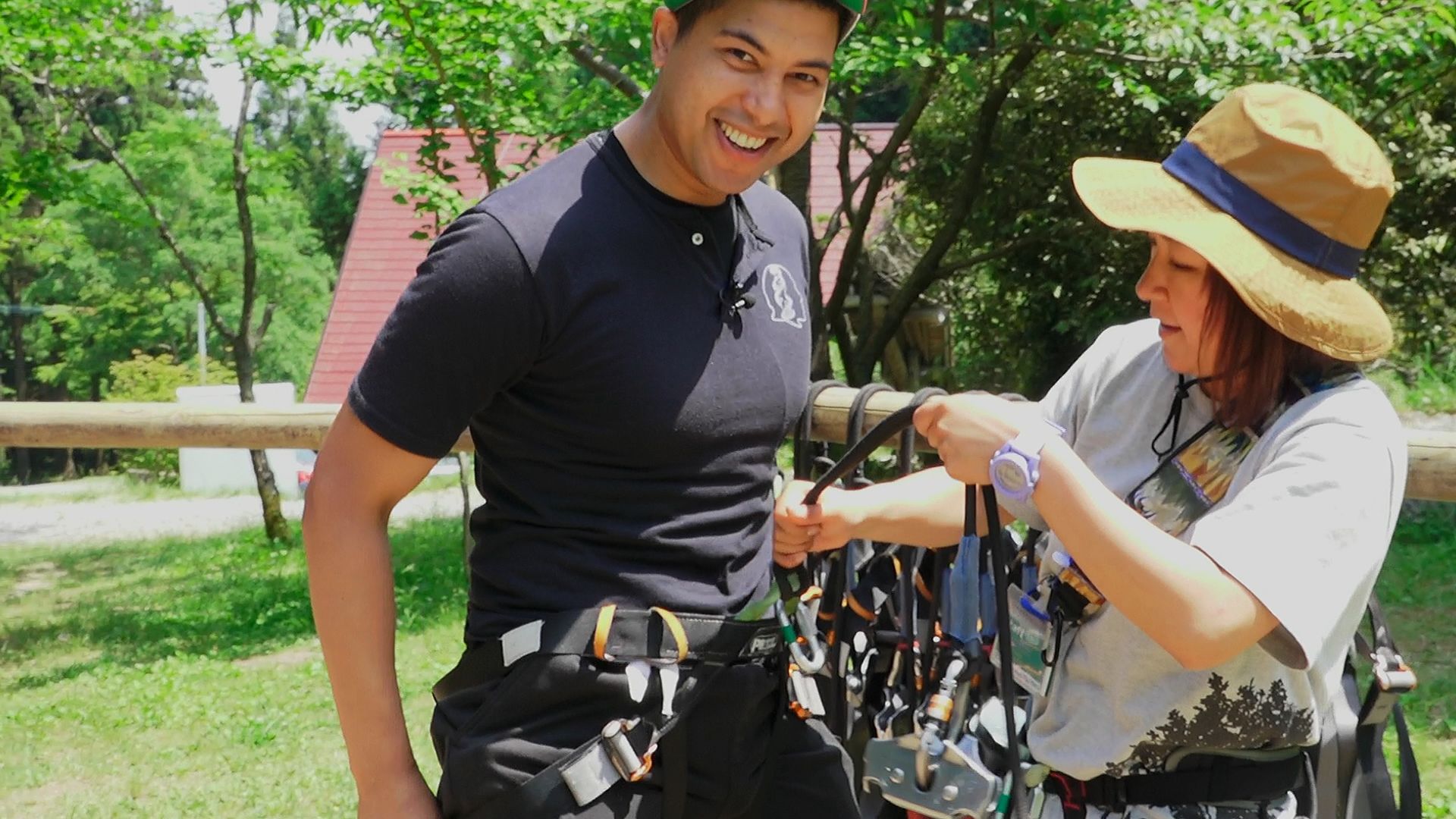 The safety lecture is only available in Japanese. If you are uncomfortable receiving instructions in Japanese, be sure to let the park know in advance and bring someone who can speak Japanese along with you when you go.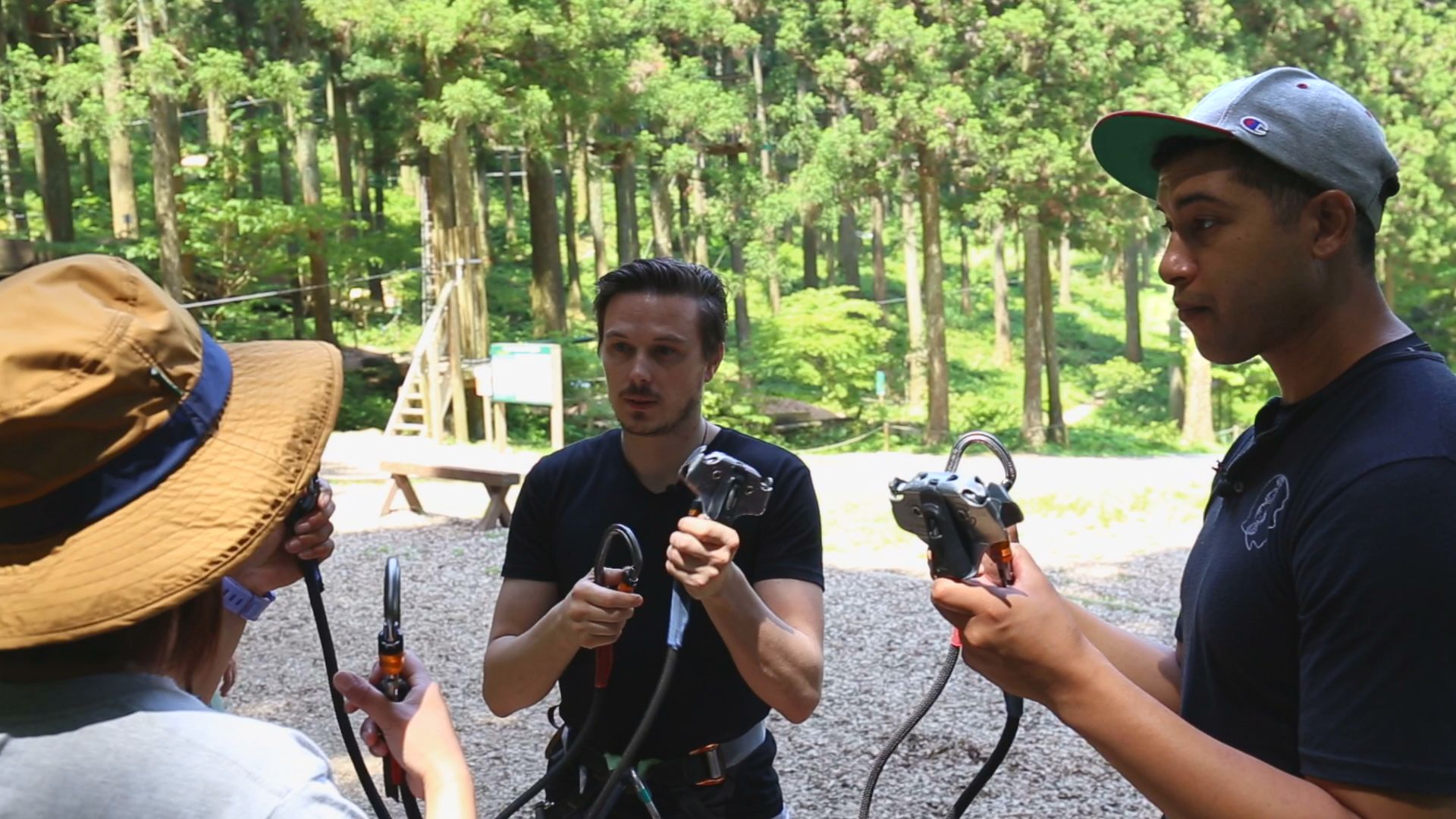 They both look quite serious here.
The park was designed with safety in mind, but always remember that "you are responsible for your own safety", and if there are any instructions you do not understand it is important to ask.
And now…off to the park!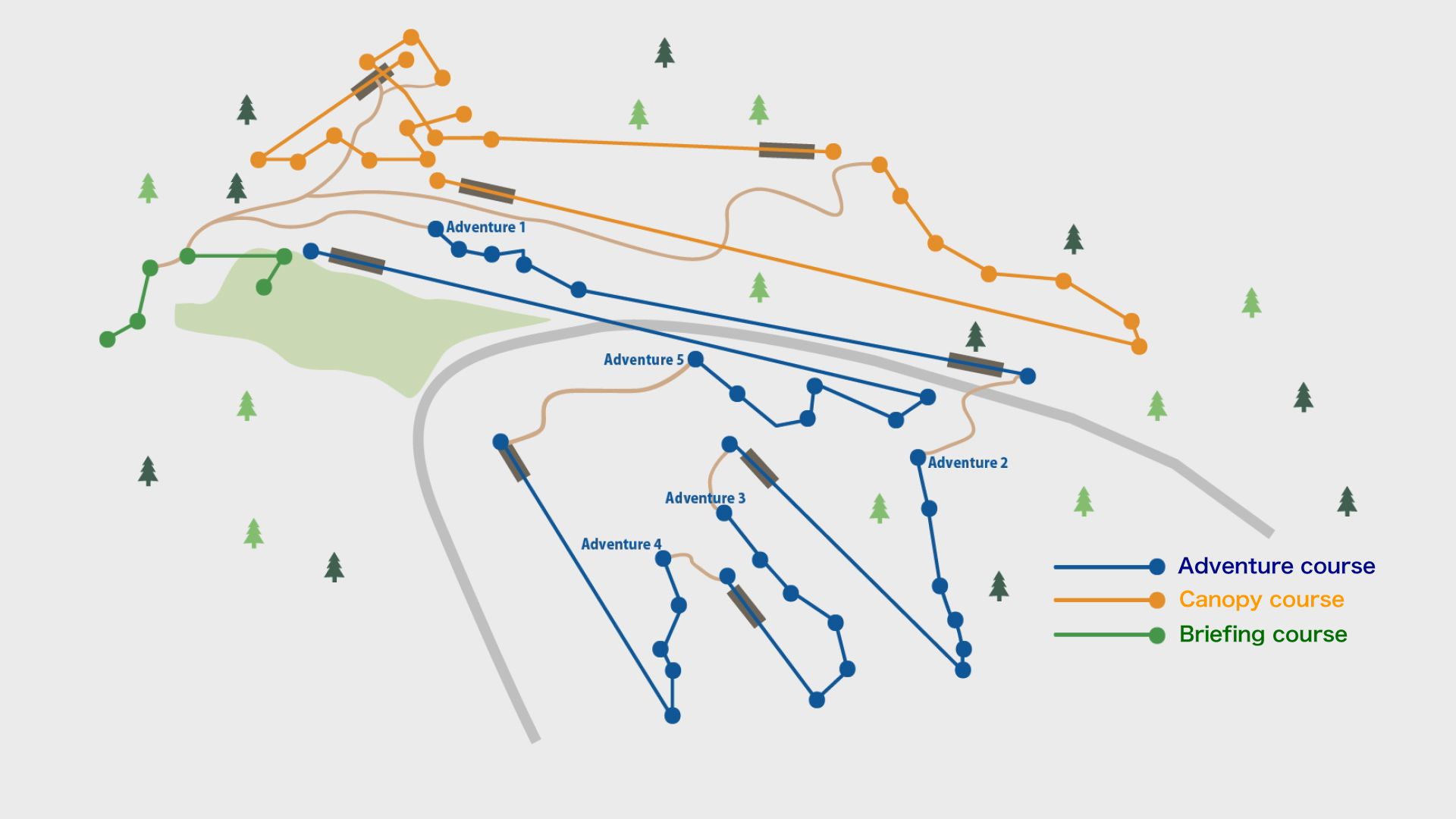 Source: Forest Park Adventure(http://fa-itoshima.foret-aventure.jp)
Forest Adventure has three different courses, each with its own unique characteristics. Each course is in turn divided into smaller courses. Javier and Sam took on the toughest course of all, the "Adventure Course", and tried their luck at all five of its mini-courses! This course takes approximately two and a half hours to complete.
Test Your Balance – Adventure 1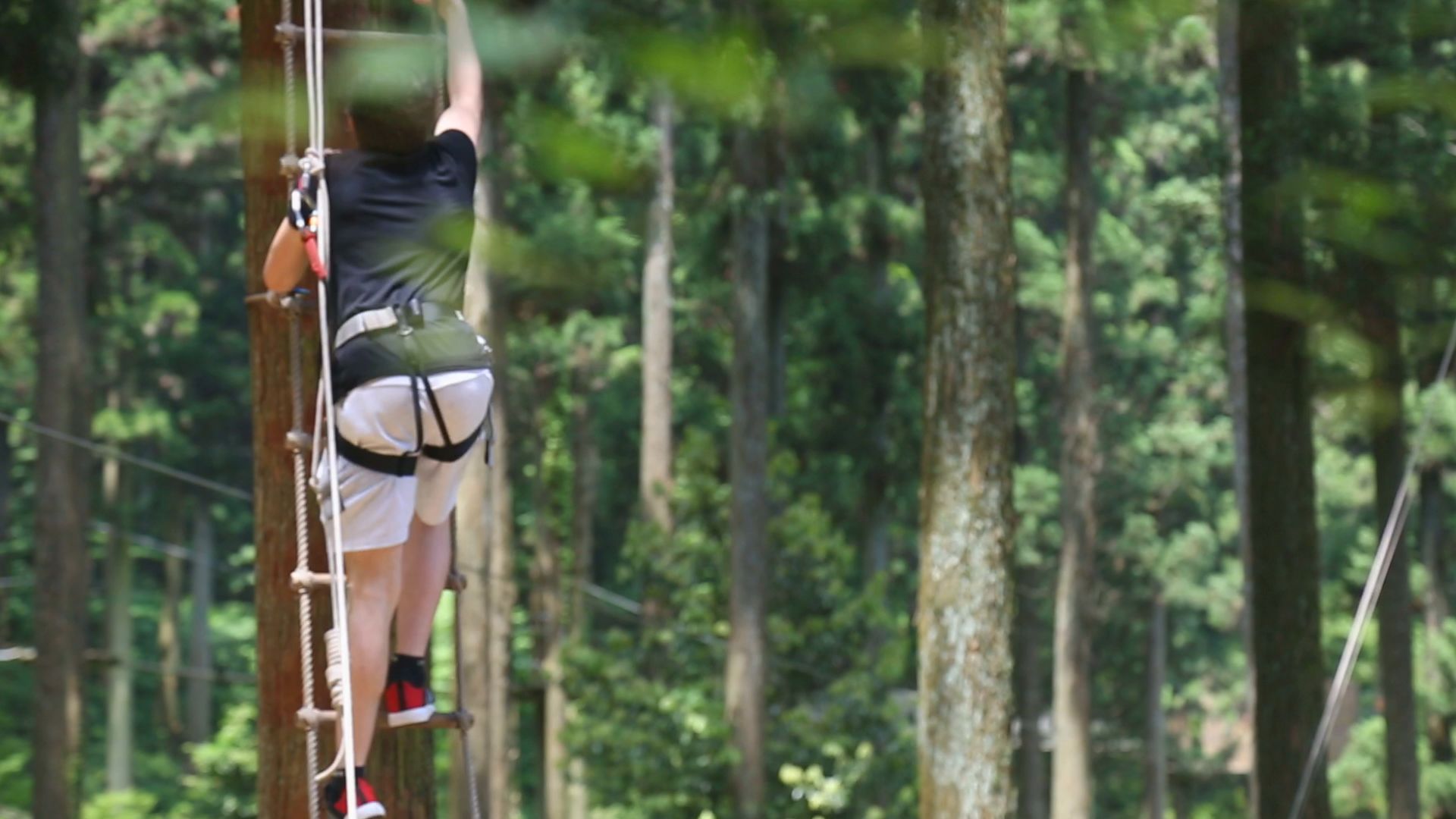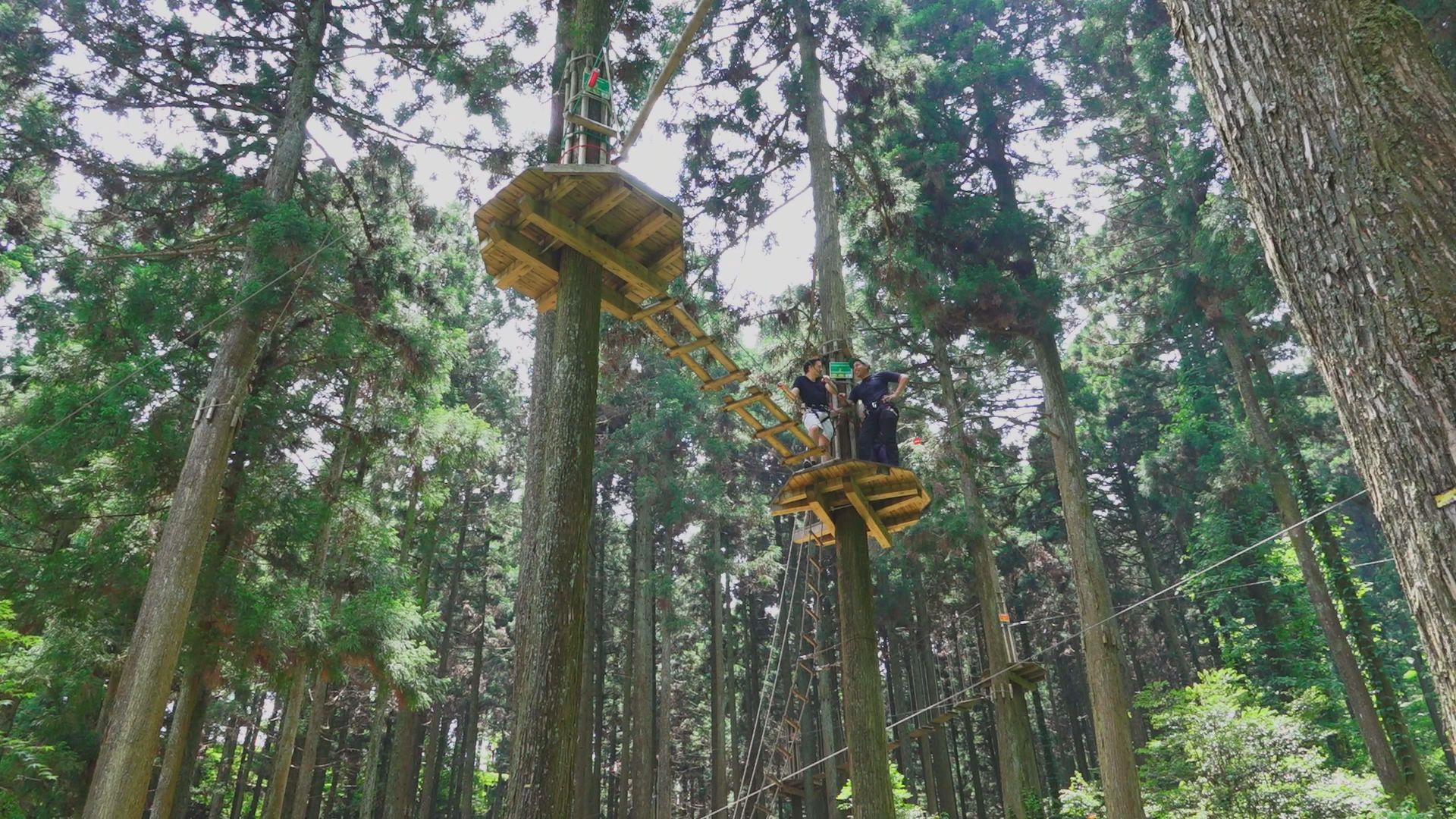 Just look at how high they climbed up this wobbly ladder! There is an amazing view from the top.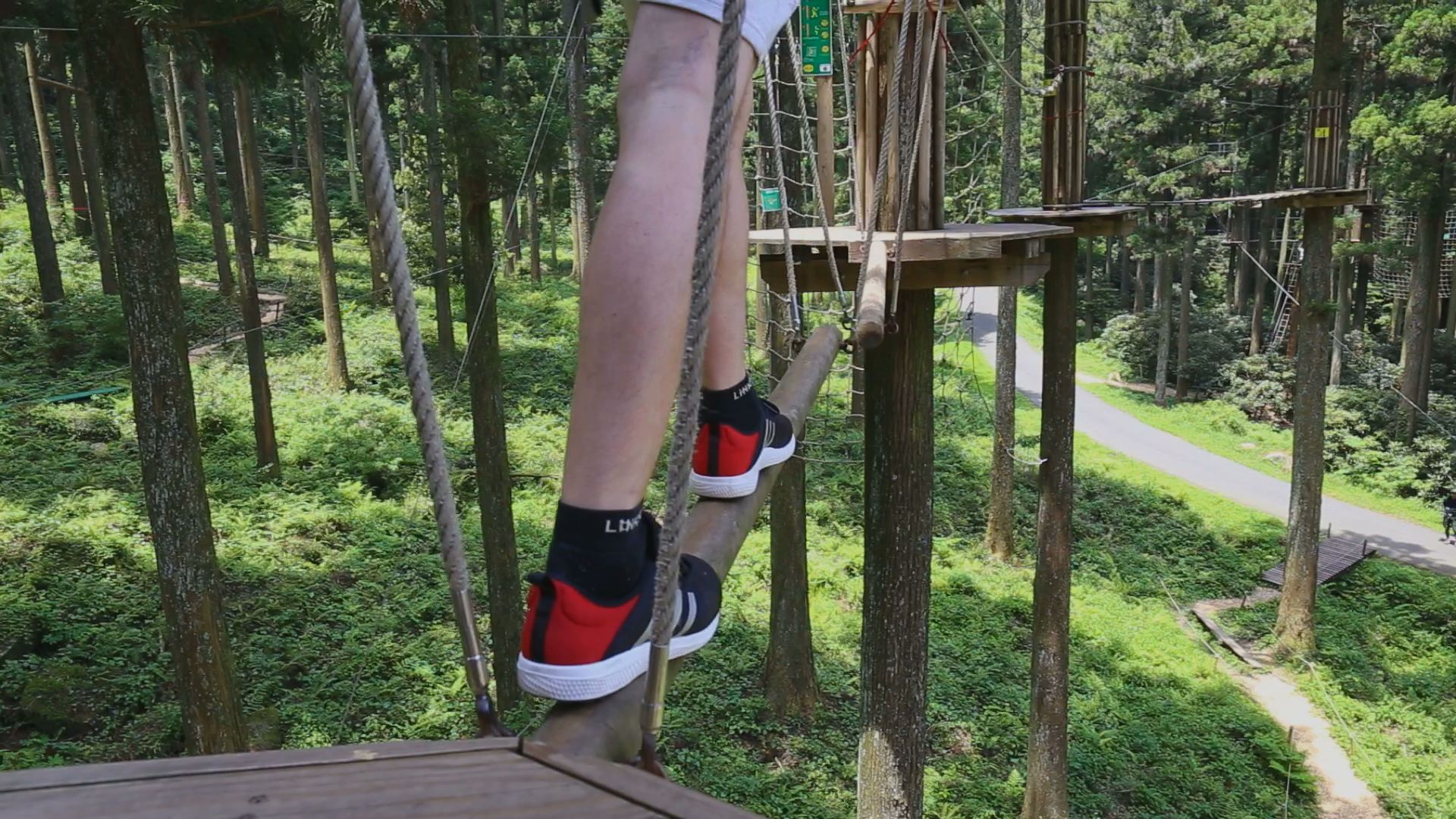 Just like the ladder, there are many other obstacles here which can help you improve your balance.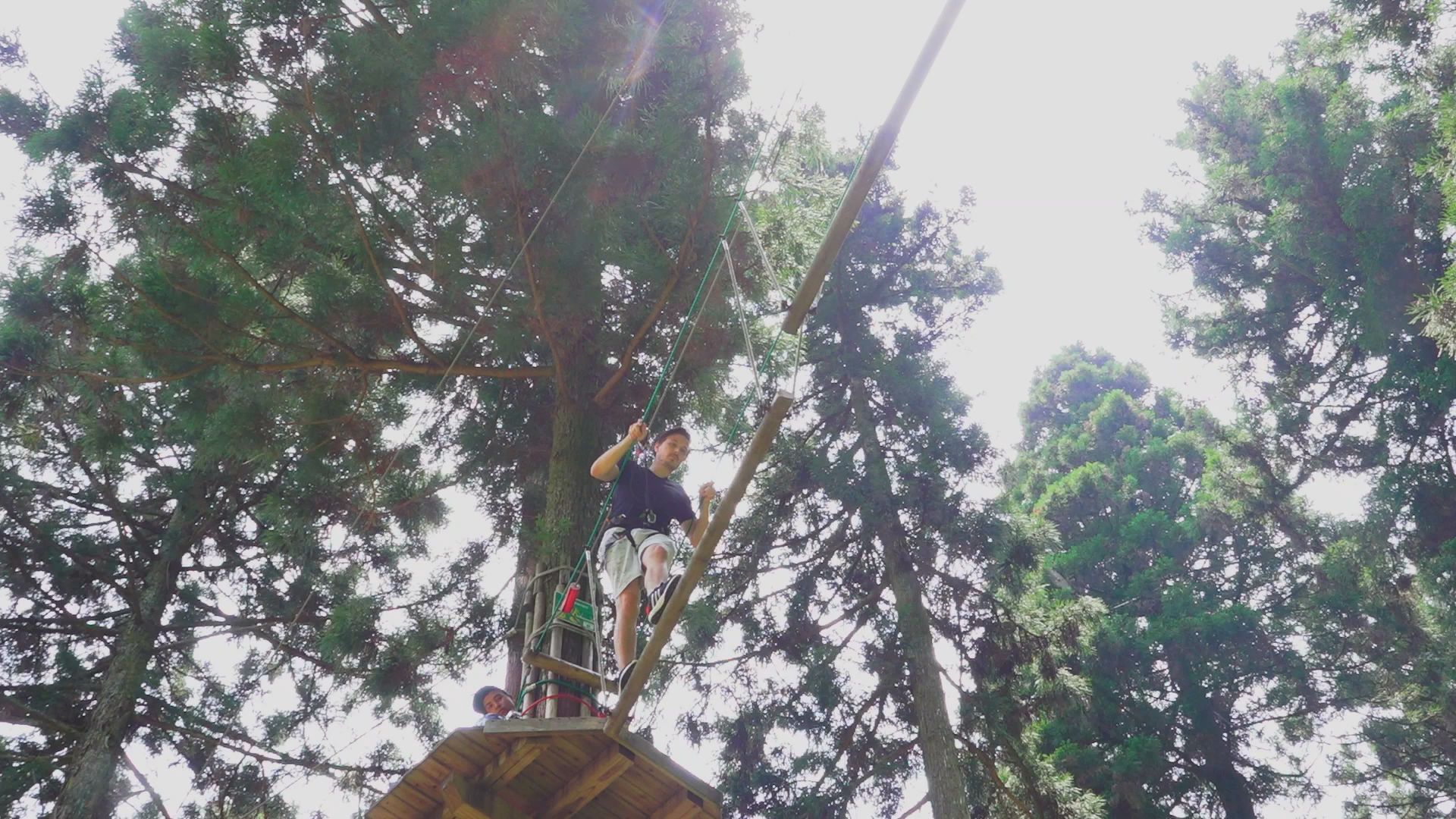 90-Meter Zip Slide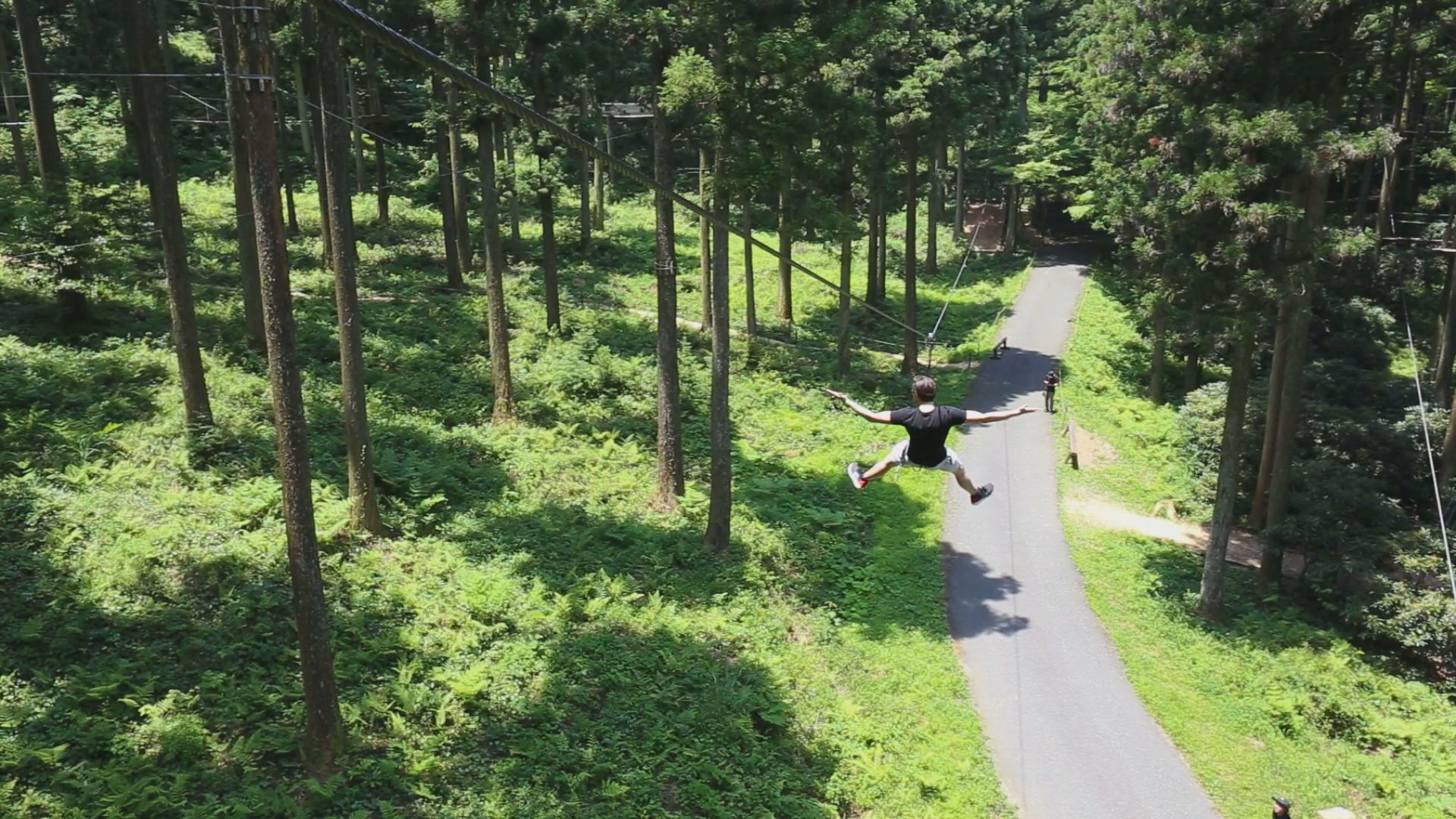 The next course you should definitely check out is the 90-meter long zip slide! Fly through the air at breakneck speed feeling the wind in your hair for a refreshing experience!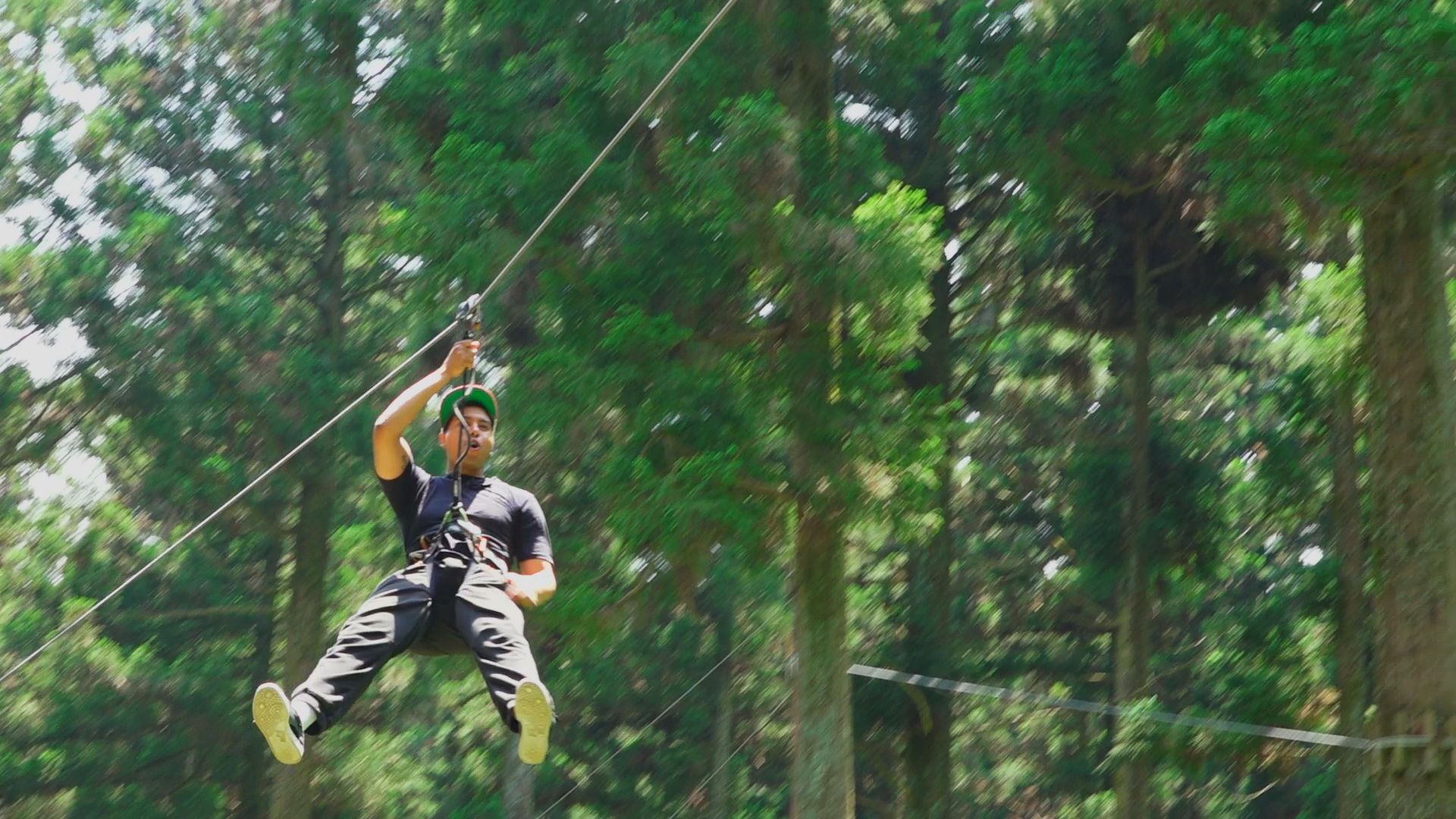 From the look of the big natural smiles on their faces, they seem to have rediscovered their inner child.
Adventure 3 – Like Training to Become a Ninja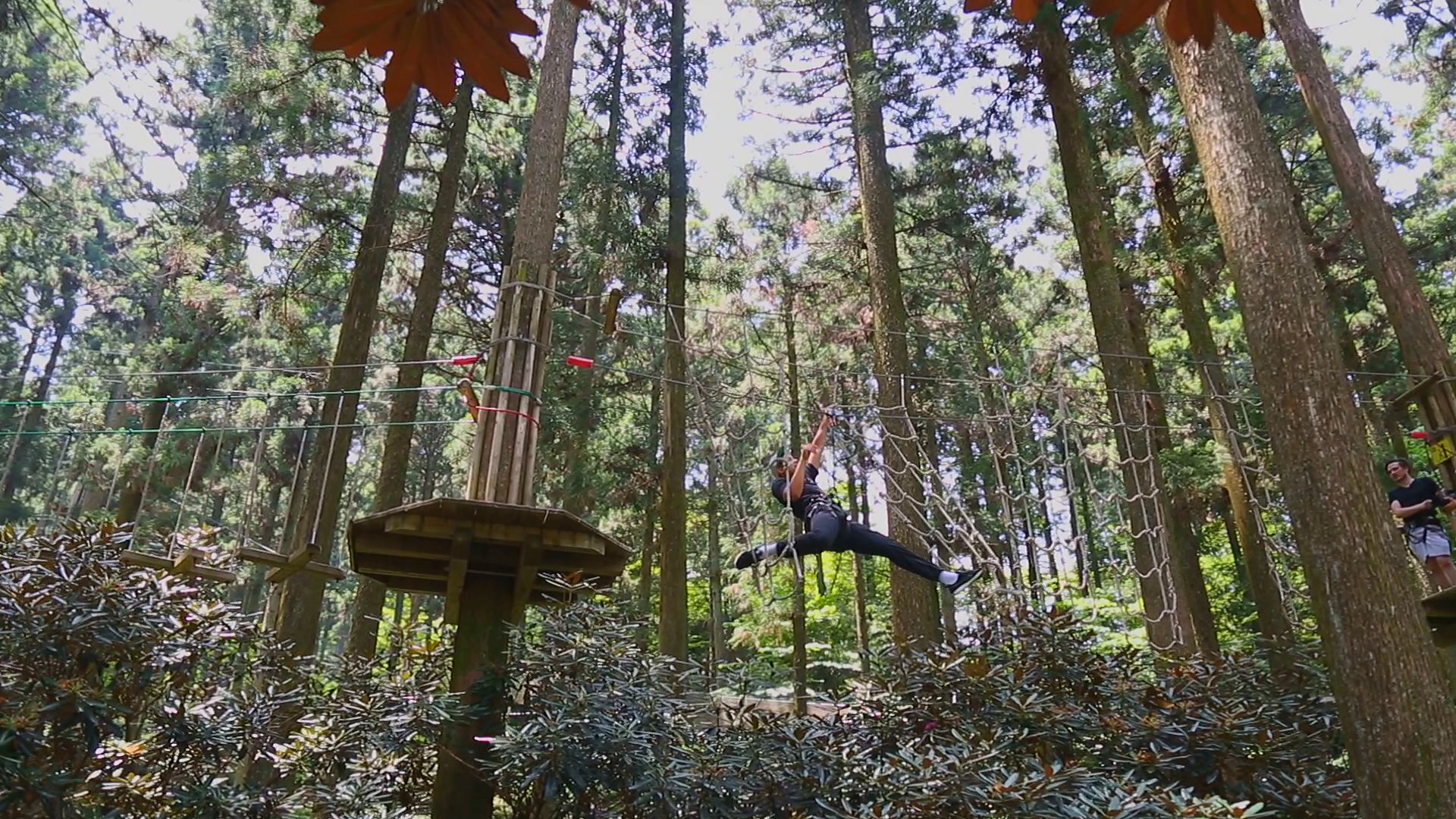 Full of obstacles which require you to spread your arms and legs out wide and use your entire body to cross from one place to the next, this unique course feels almost as if it were designed for ninjas in training!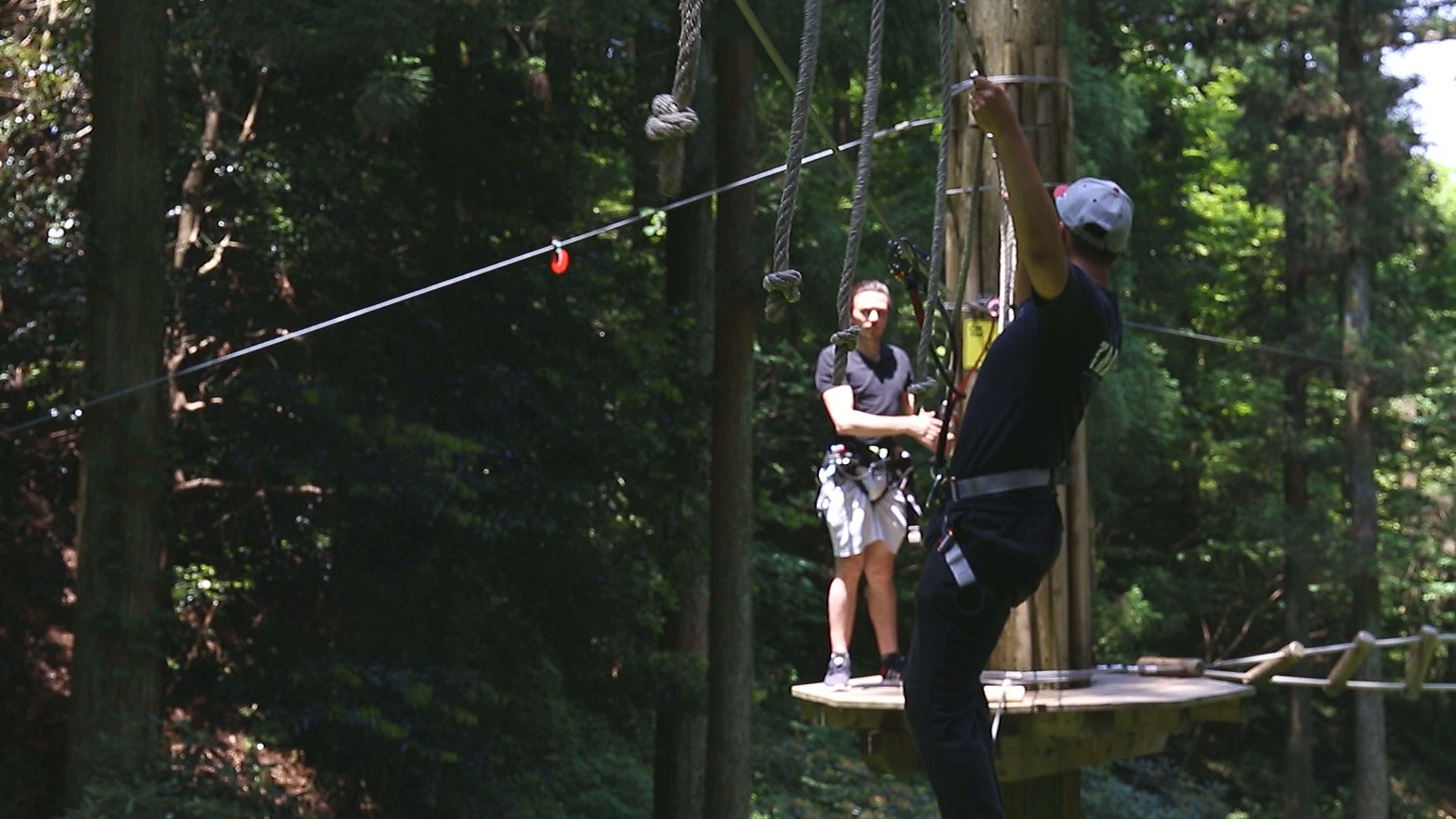 Feeling confident in your physical strength and balance? Then you should definitely give it a try!
Adventure 5 – Maximum Difficulty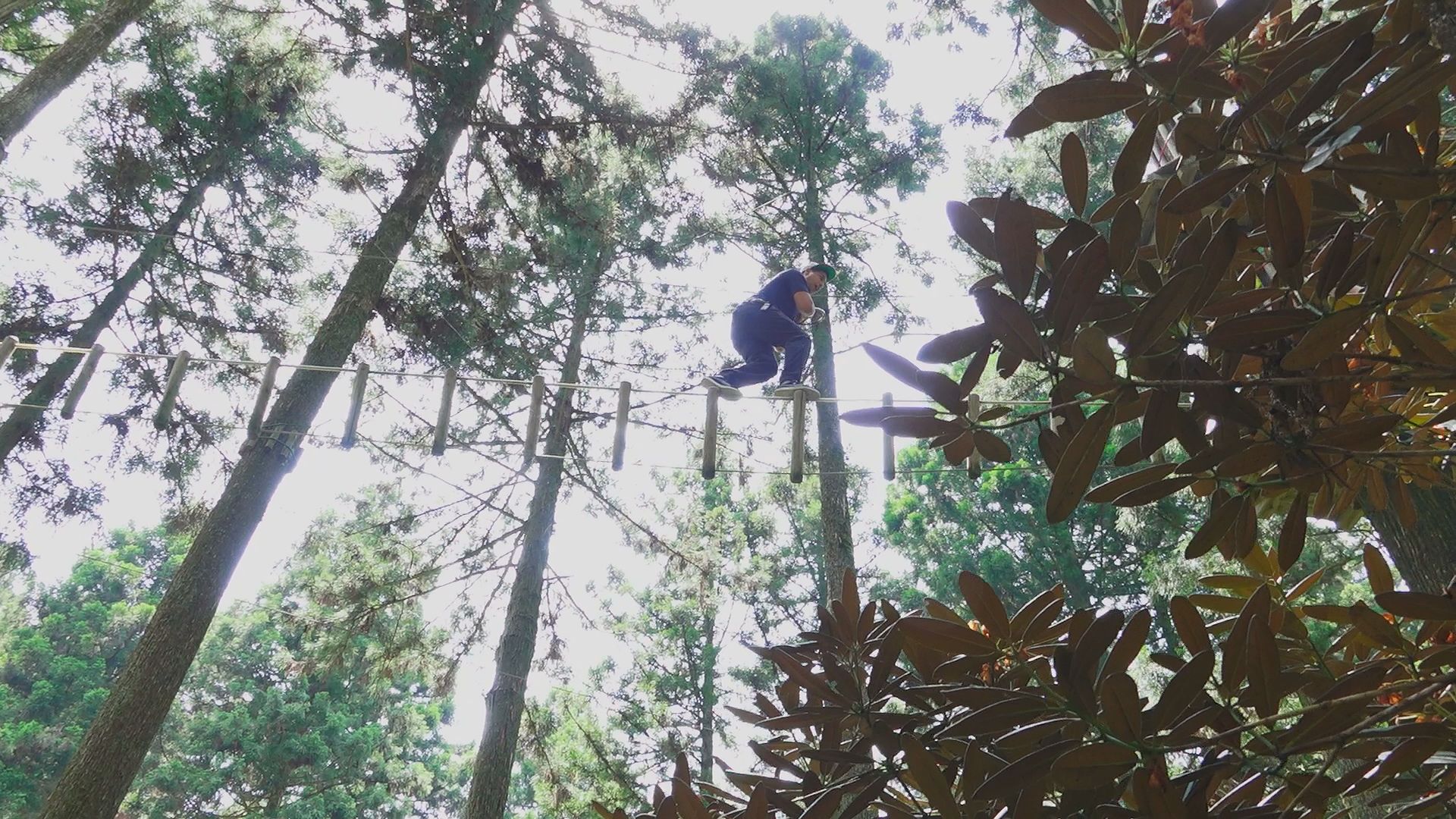 Adventure 5 is both the park's tallest and most difficult course. But this also means that it is the most fun! It sure looks difficult, but after completing the entire course both Javi and Sam exclaimed that it felt really great.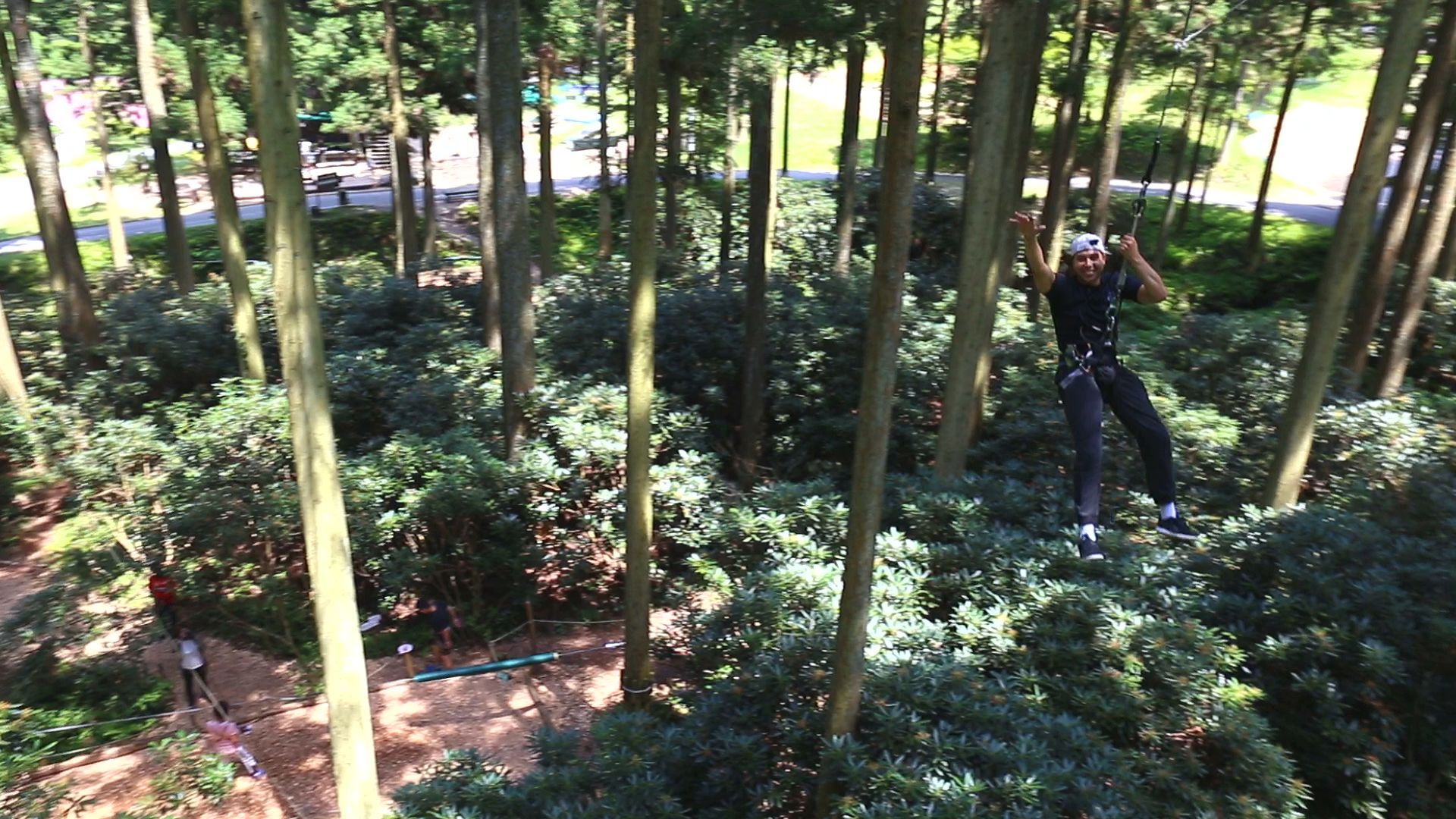 Finally, this course also includes the most popular attraction in the entire park: the Tarzan Swing. With just one look at how much fun Javi and Sam were having it is clear why this is the park's most popular attraction.
110-Meter Mega Zip Slide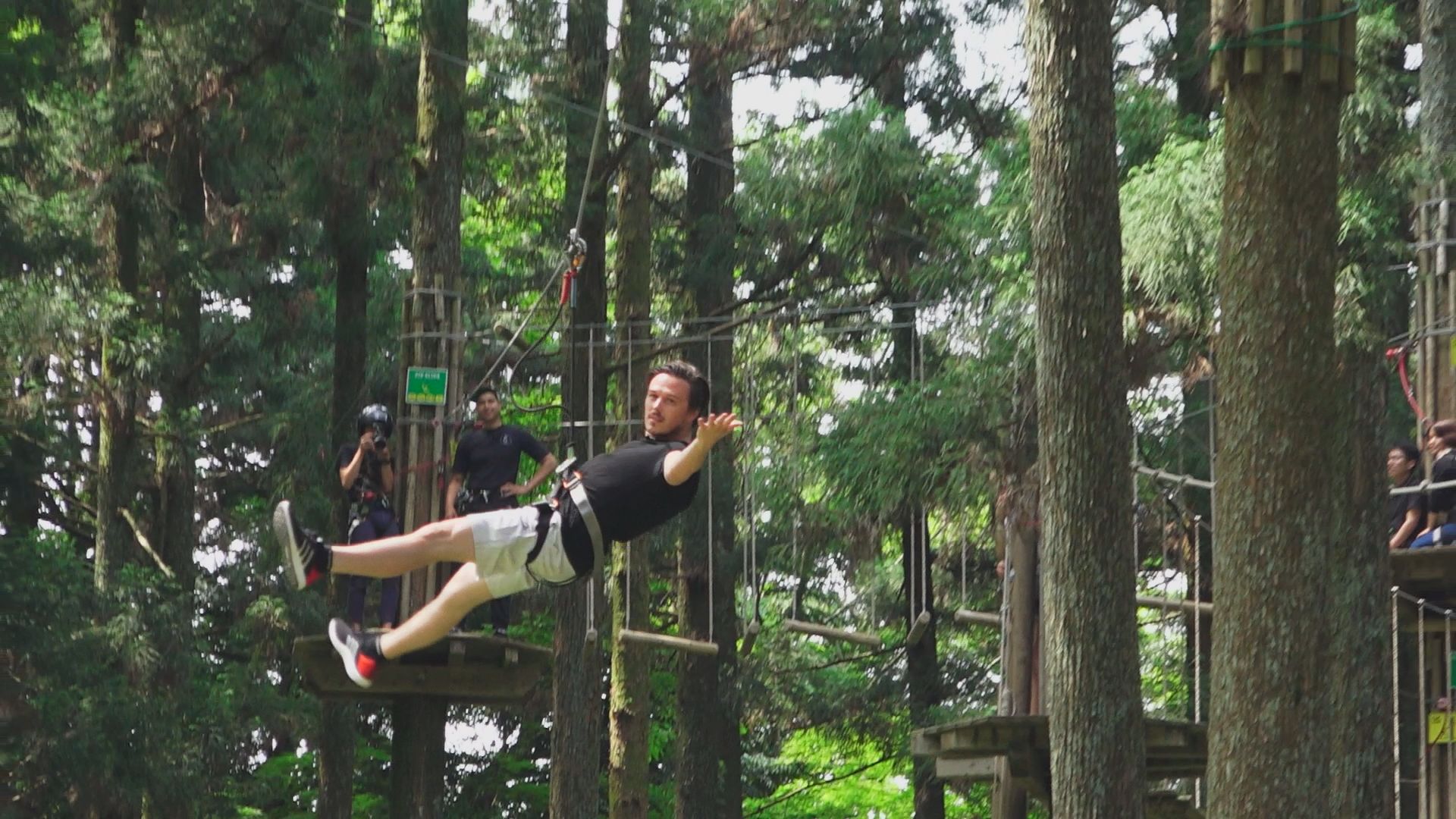 At the end of the course is this 110-meter zip slide.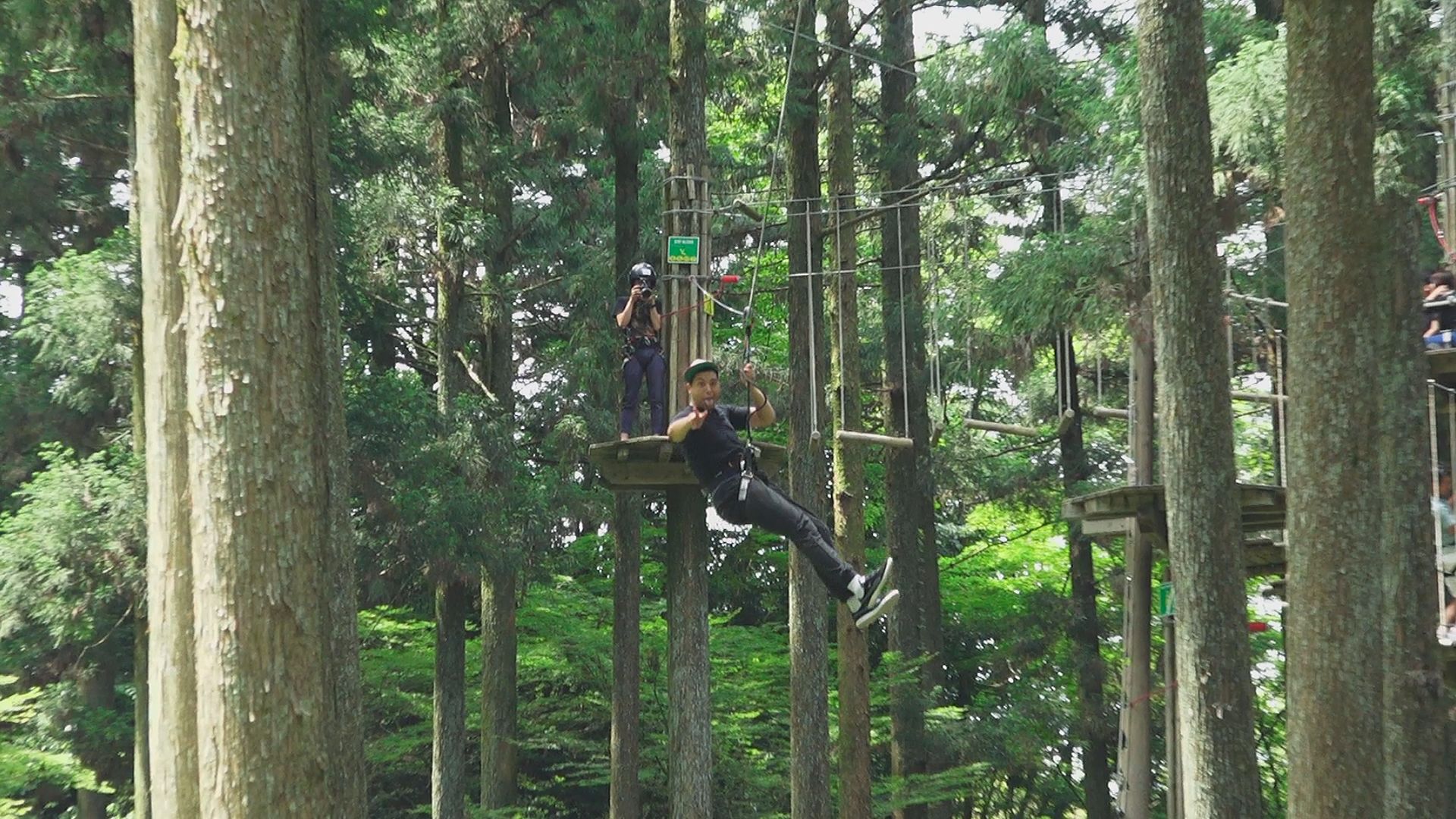 Surrender yourself to the forest air as you glide your way to the finish line for a refreshing end to your adventure-filled day!
Although this article showcases the highest difficulty course Forest Adventure has to offer, the park also has courses that children can enjoy as well! There are also group programs available. The park was originally designed to be used as part of a corporate training program by a Swiss company established in France, so it is ideal for use as part of corporate training and team-building programs.
Come check out Forest Adventure for yourself and rediscover your inner child!
Forest Adventure Itoshima