Let's go out to attractive spots for flowers!
You can see many different kinds of flowers as there are four seasons in Japan.
This time, let me recommend a few spots for enjoying flowers near Fukuoka city!
Fukuoka city Botanic Garden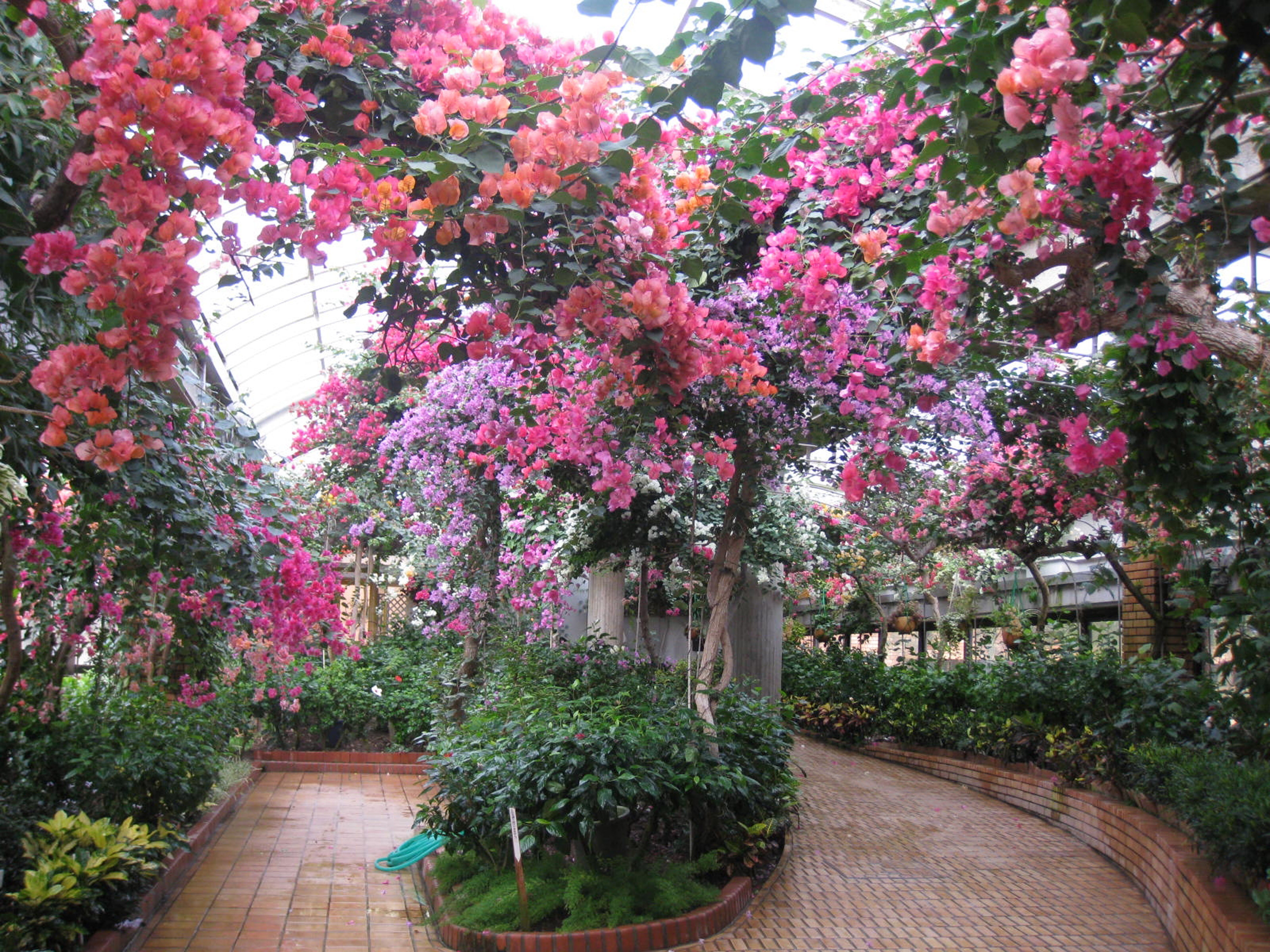 Provided by Fukuoka city
Speaking of spots for plants in Fukuoka, you don't want to miss here! Not to mention flowers of four seasons, you can see rare flowers that grow in the amazon as it has a green house.
One of the attractions is that you can get there easily by train or bus because it has good access from the center of Fukuoka city. It might be a good idea to enjoy together due to being close to the botanic garden.
Nokonoshima Island Park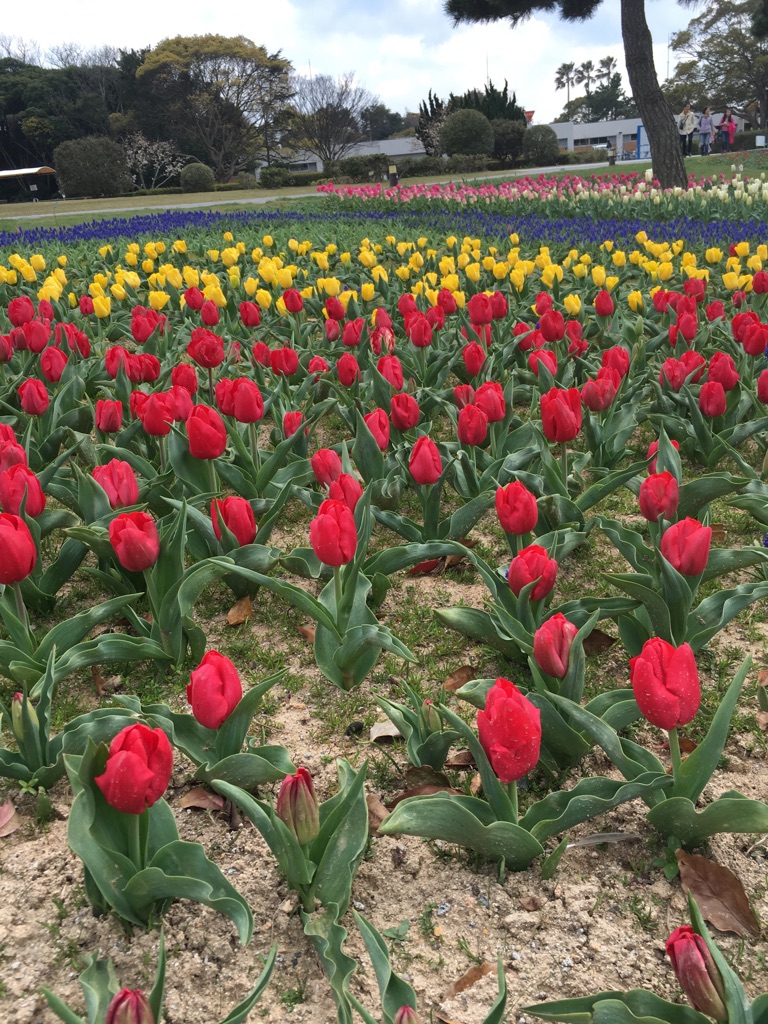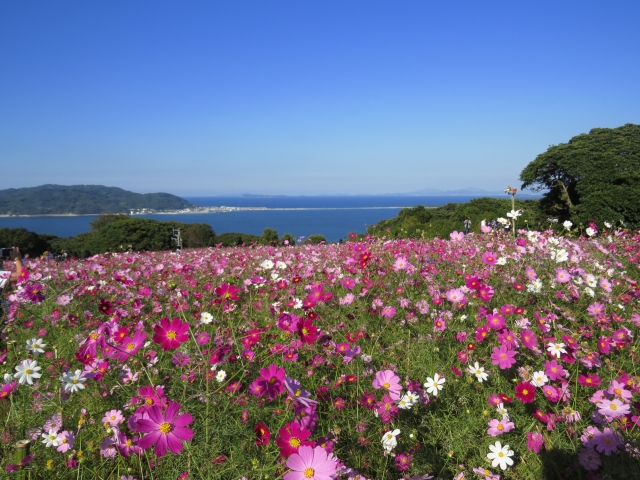 You can enjoy the beach and camping in the Nokono Island located in the northwestern Fukuoka city for which it's famous as a tourist spot. A cruise is available from Meinohama of Fukuoka city, and it's very convenient as it takes about 10minutes.
And "Nokonoshima Island Park" is the most attractive spot in Fukuoka! Especially, cherry blossoms and rapes of spring and cosmos of autumn are the highlight! Every year, many tourists are visiting.
Homepage
http://nokonoshima.com/
Address
1624, Noko Nishi-ku, Fukuoka-city 819-0012
Business hours
9:00~17:30
Phone
+81-92-881-2494
Access
Take a subway of airport line and get off at "Meinohama station"
⇒Take a Nishitetsu bus at "Meinohama station North gate" and get off at "Nokono port"
⇒Take a ferry at the Meinohama port to the Nokono Island port
Recommended seasons
Spring・Autumn
The ancient castle of Fukuoka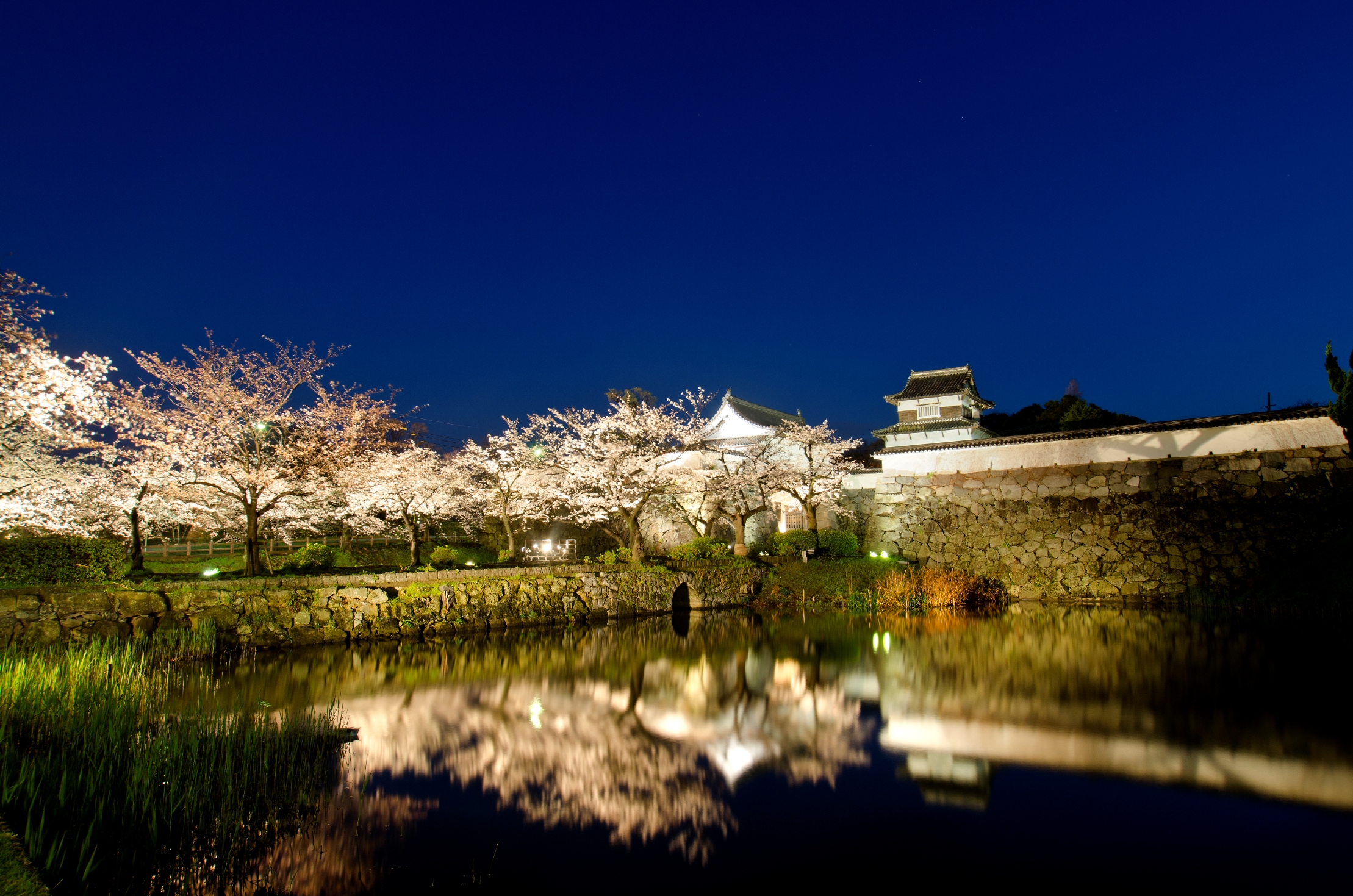 Provided by Fukuoka city
You can see a variety of flowers throughout the year even in Fukuoka castle located in the heart of Fukuoka city. There are many periods to watch attractions such as rattans and hydrangeas, but after all, cherry blossoms in spring are the best!
Every year, "Fukuoka castle cherry blossom festival" is held in the Fukuoka castle. It's a festival in which you can enjoy a fete day as well with the castle and cherry blossoms being illuminated in the area of the park. You can take pleasure in cherry blossoms the whole day!
"Nishi Park" and "Maizuru Park" being located nearby are also famous for flower viewing spots of cherry blossoms, so that many people are paying a visit every year.
Yanagawa Sunflower Garden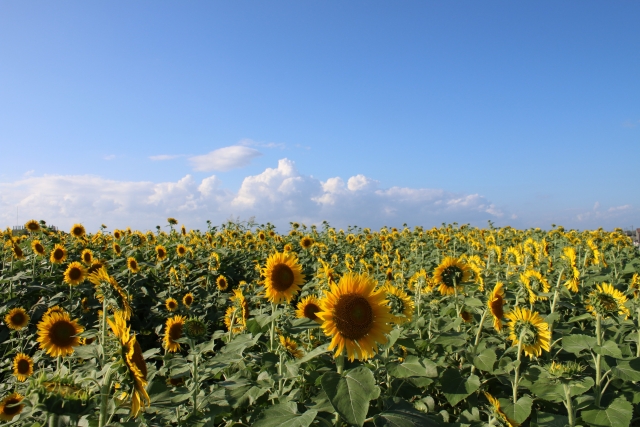 In "Yanagawa Sunflower Garden" located in Hashimoto town of Yanagawa city, the southern part of Fukuoka ken, it's possible to gaze at the massive sunflower field for free every year in the summer. The sunflower field covers the area as many as 5 hectors! It's a fantastic view that can't be seen in other areas since 500,000 of sunflowers stretch as far as the eyes can see.
You can enjoy the whole day because there are competitions for games and sales of special products in the afternoon. Also, there are illumination of sunflowers and many events in the evening. In addition, it's exciting that free shuttle bus runs at Nishitetsu Yanagawa station during the full bloom period.
Dazaifu Tenmangu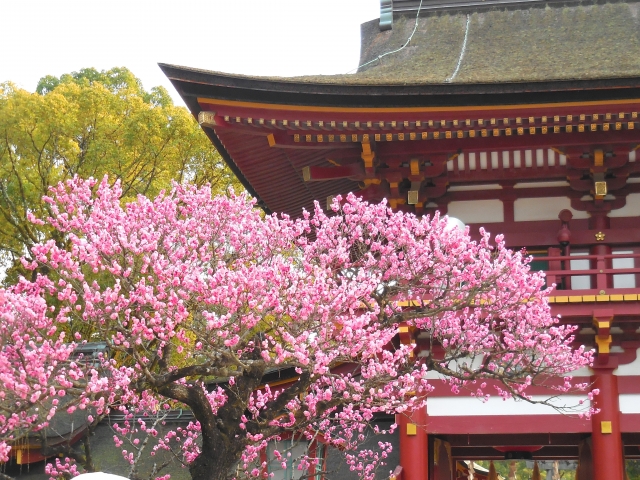 "Dazaifu Tenmangu" is called the god of learning and is a foremost shrine in the whole country, but actually it's famous even for the Japanese apricot. Every year in February, you can enjoy refreshing flowers as about 6000 of Japanese apricots are in full bloom.
The Japanese apricots have become the symbol of Dazaifu Tenmangu. The best local food, "Umegae mochi" which is a flat cookie baked with red beans in dough is strongly recommended as a souvenir.
There's also "Kitakyushu Public Museum" which takes pride in the largest scale in Kitakyushu nearby. You don't want to miss here when you stop by Dazaifu Tenmangu.
Besides that, there are many famous spots for flower viewing and events in Fukuoka. Feel Fukuoka Japan is providing information regarding events on SNS. Please don't forget to check here!