"Yubuko Morning Market", one of Japan's Three Big Morning Market
Today, we are going to the market in Yobuko, Karatsu city, Saga Prefecture. Once you walk for a couple of minutes from the Yobuko Port, you will see a sign that says "Asaichi-dori".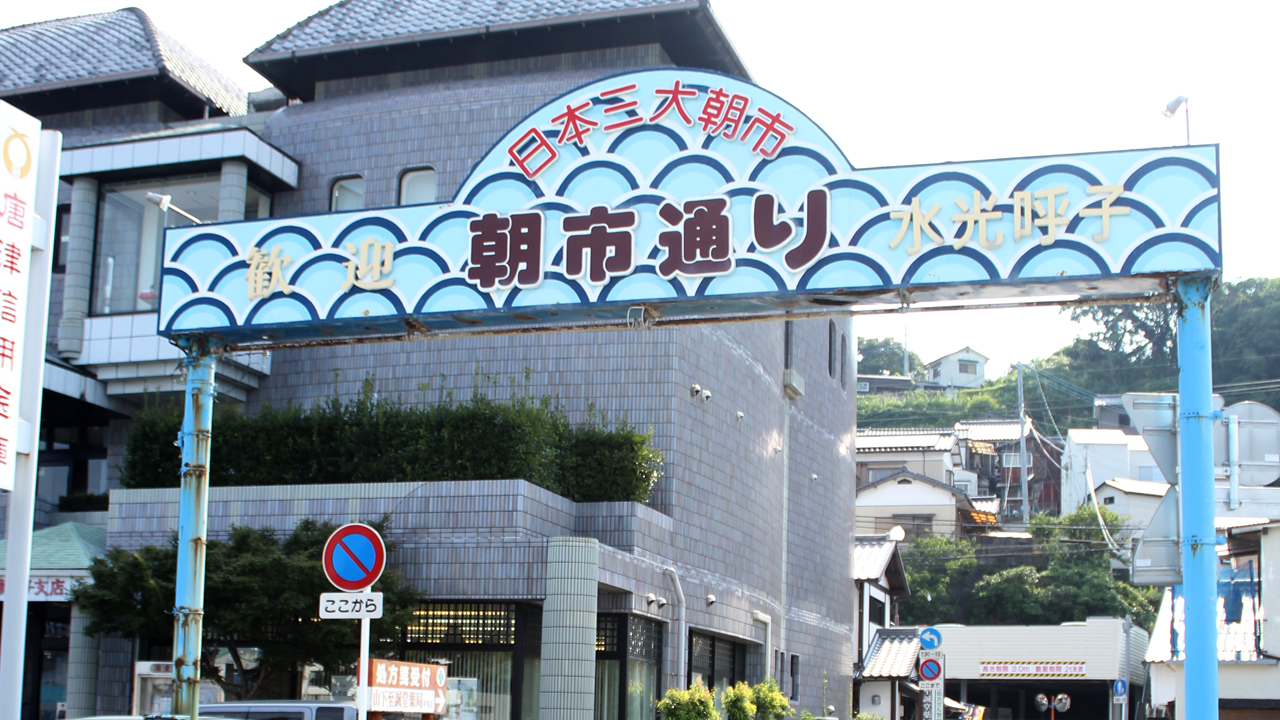 On weekdays there are usually around 50 stalls, but on weekends you can see more than 80 stalls offering all kinds of delicious things. Unless it's the new day's today, the morning market is open every day, and has been continuing to do so for 80 years.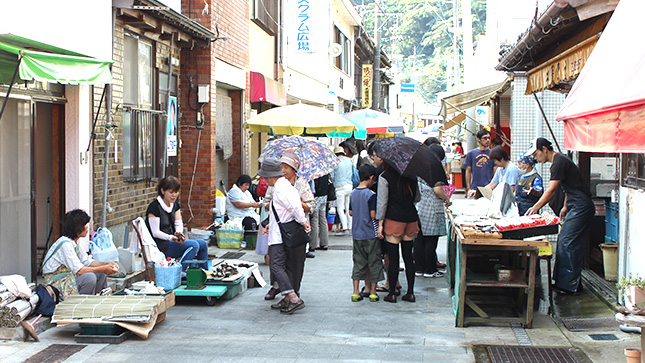 Behind the sign is the fishing harbor with rows of parking fishing boats that came back from their morning catches, and the sightseeing boat "Jira" anchored in the middle of the ocean.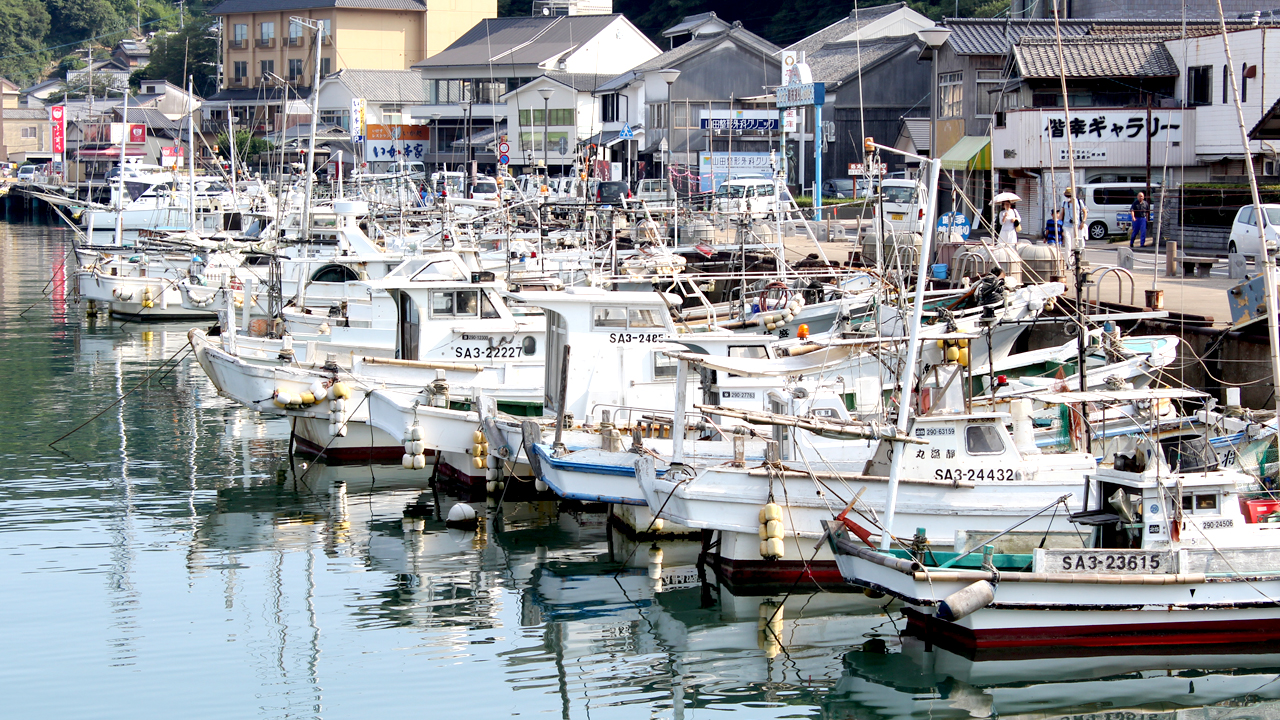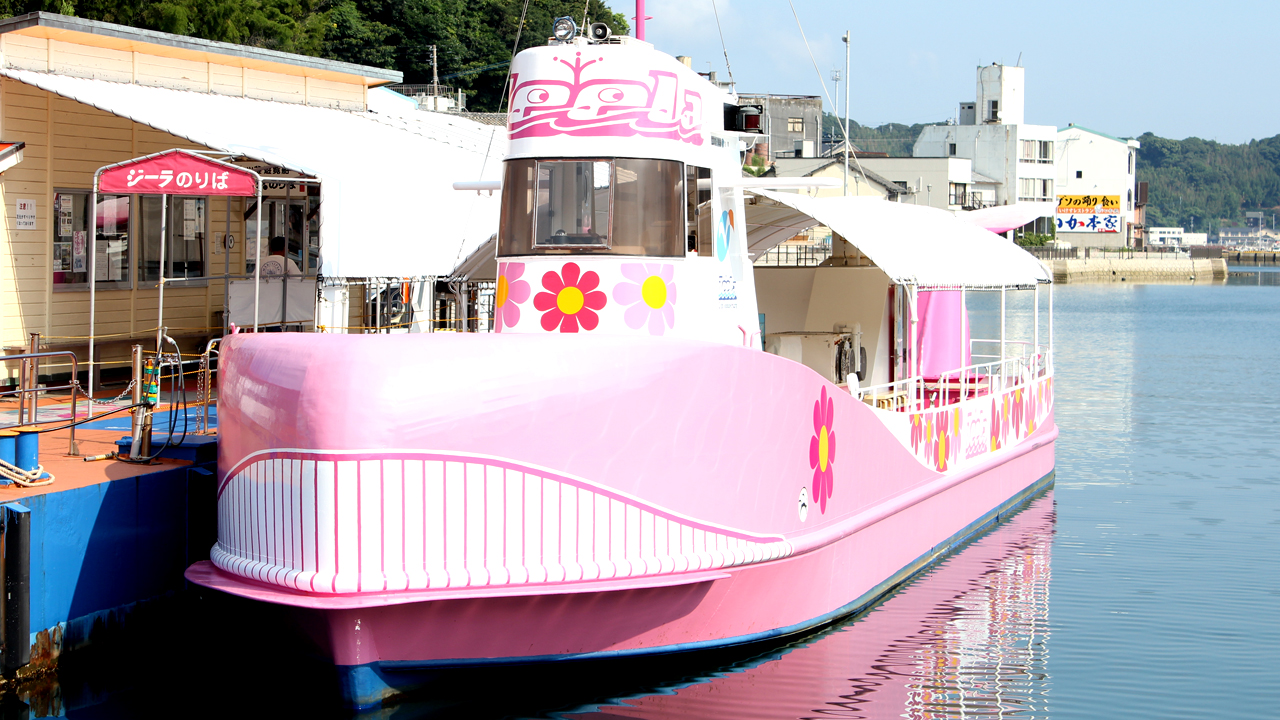 The sightseeing boat Jira is a semi-submersible boat with an underwater outlook allowing you to see the under the surface of the ocean from inside the boat.
When we talk about Yobuko, have to talk about Squid and freah seafood!
If we are talking about what is the biggest charm of Yobuko, it has to be the squid! Be it half-dried, dried overnight, or salted this market has them. Furthermore, the most popular thing of the market is the live slicing show of the squid.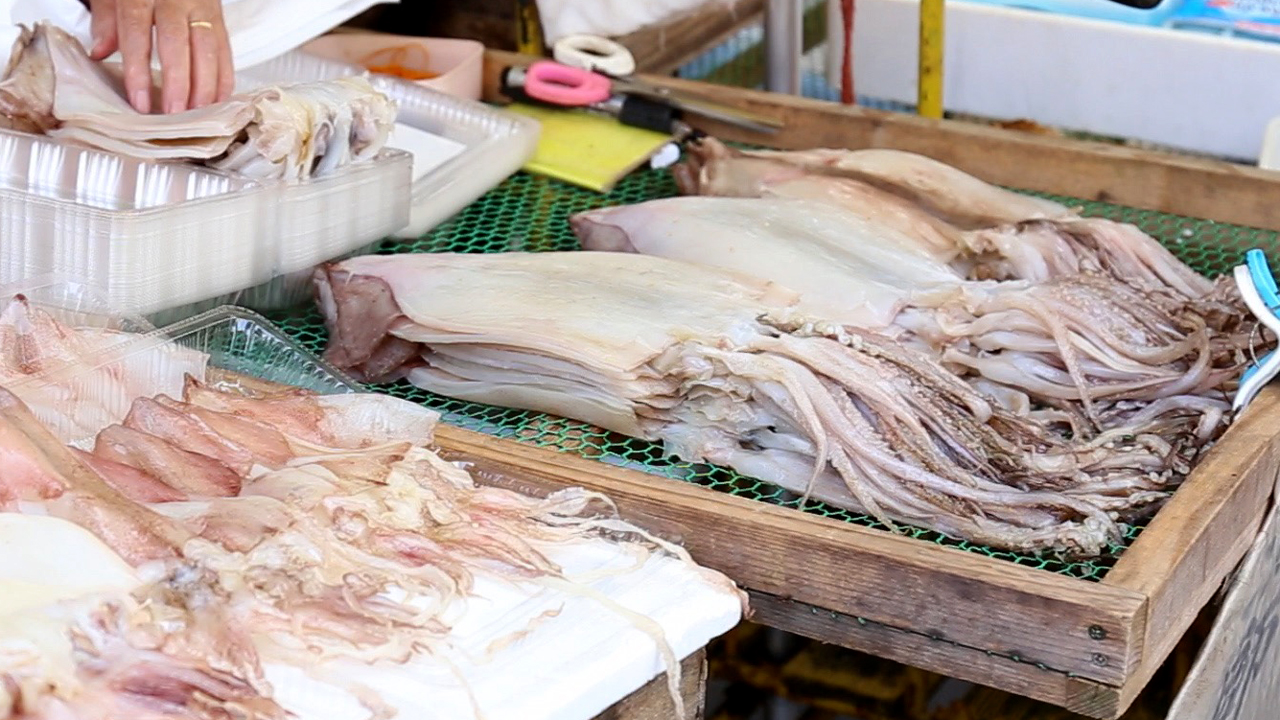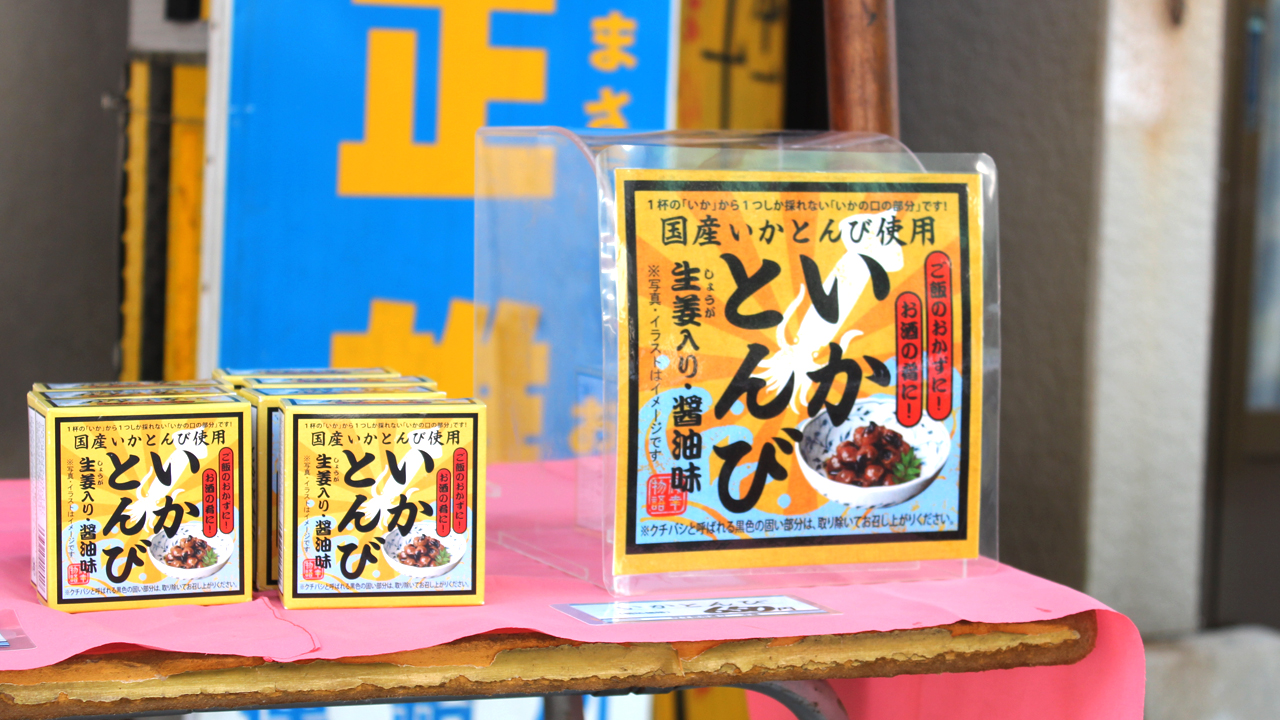 Currently, the most popular thing in Yobuko right now is the "Ika Tonbi". This is a new product of Yobuko that is made of "squids mouth" from various squids rolled into one ball.
Not only that, the market has many other seafood such as sea urchin and turtle shells.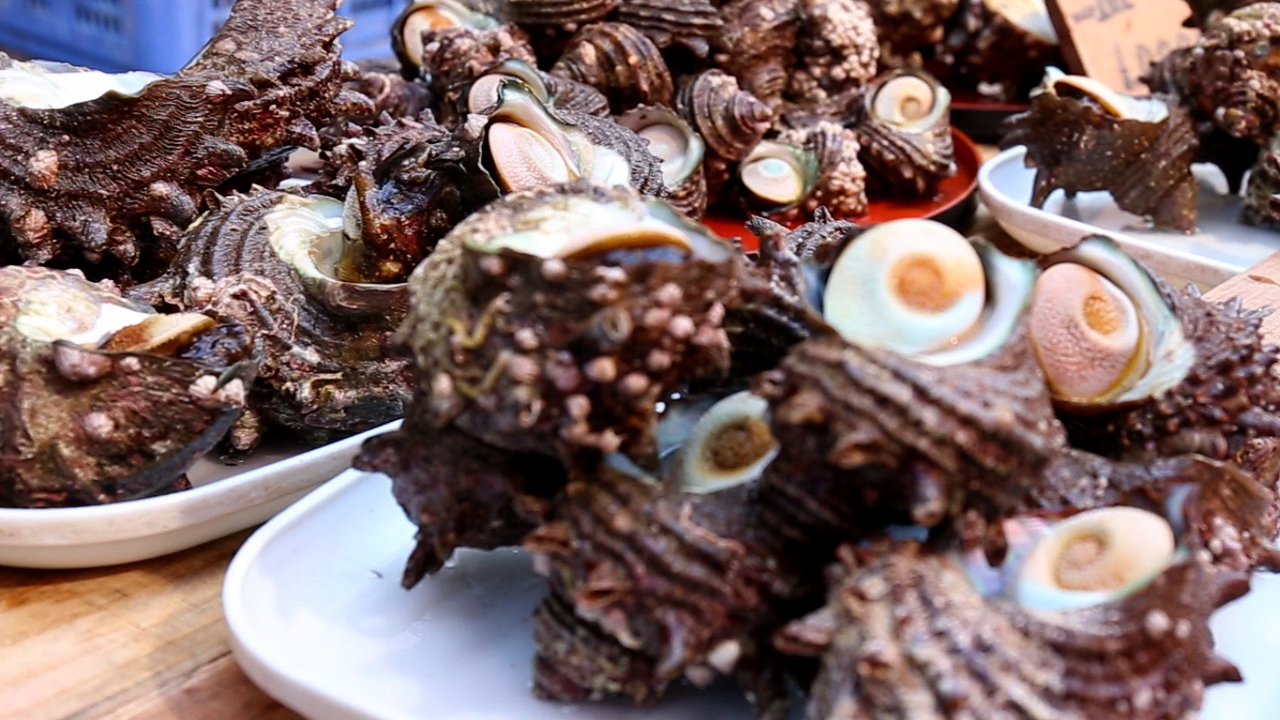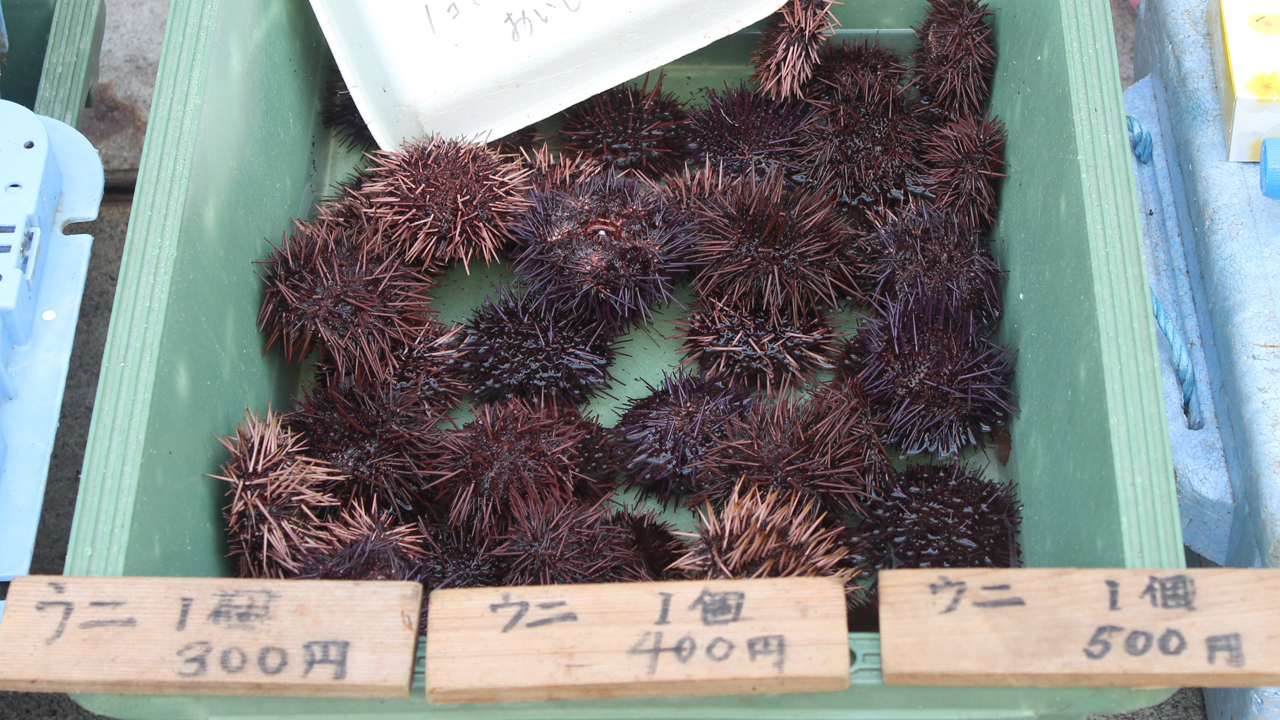 This is the morning market where you can find luxurious seafood that can't be found elsewhere. The fresh seafood caught in the early morning has a unique and delicious taste. Also, the sea urchins have such a rich and flavor, they could be eaten raw; and the turtle shells are and don't have any stench.
Come and taste the liveliness of each individual stalls in the market!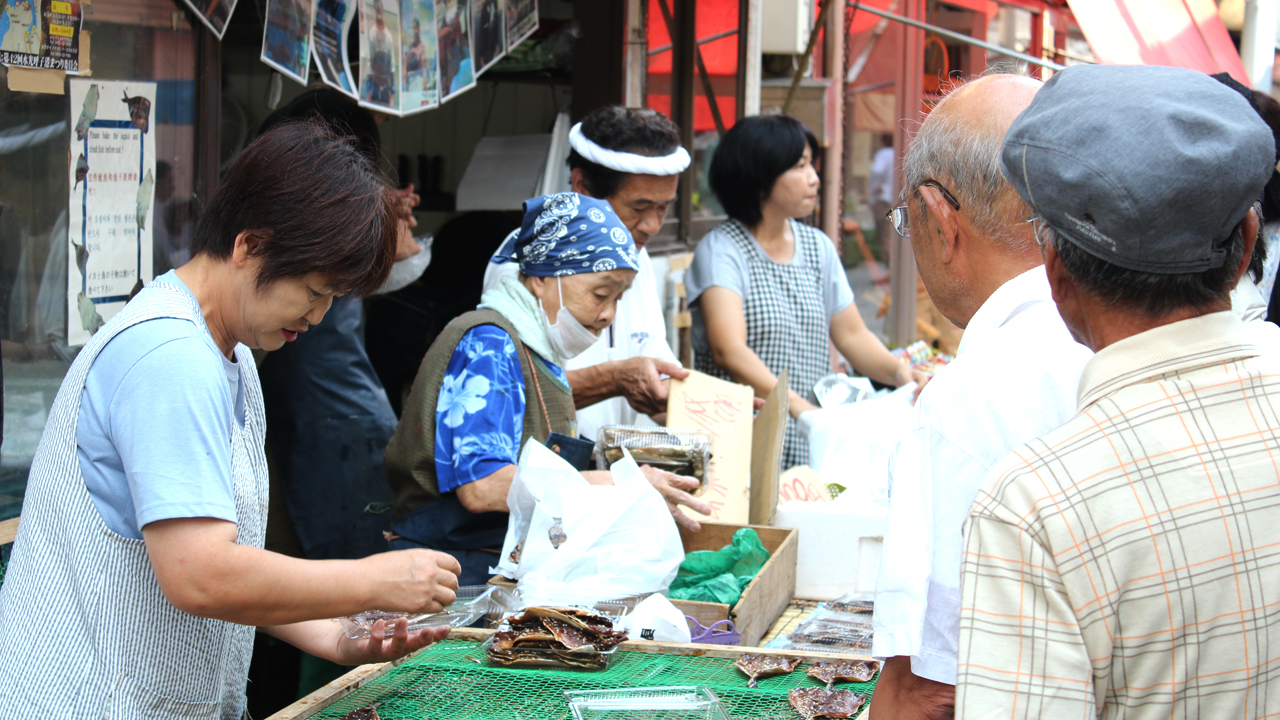 The shopkeepers are energetic and fill the atmosphere with liveliness. When we went to the market at 9 o'clock in the morning, the market is already very lively, and some of the stalls have already sold out.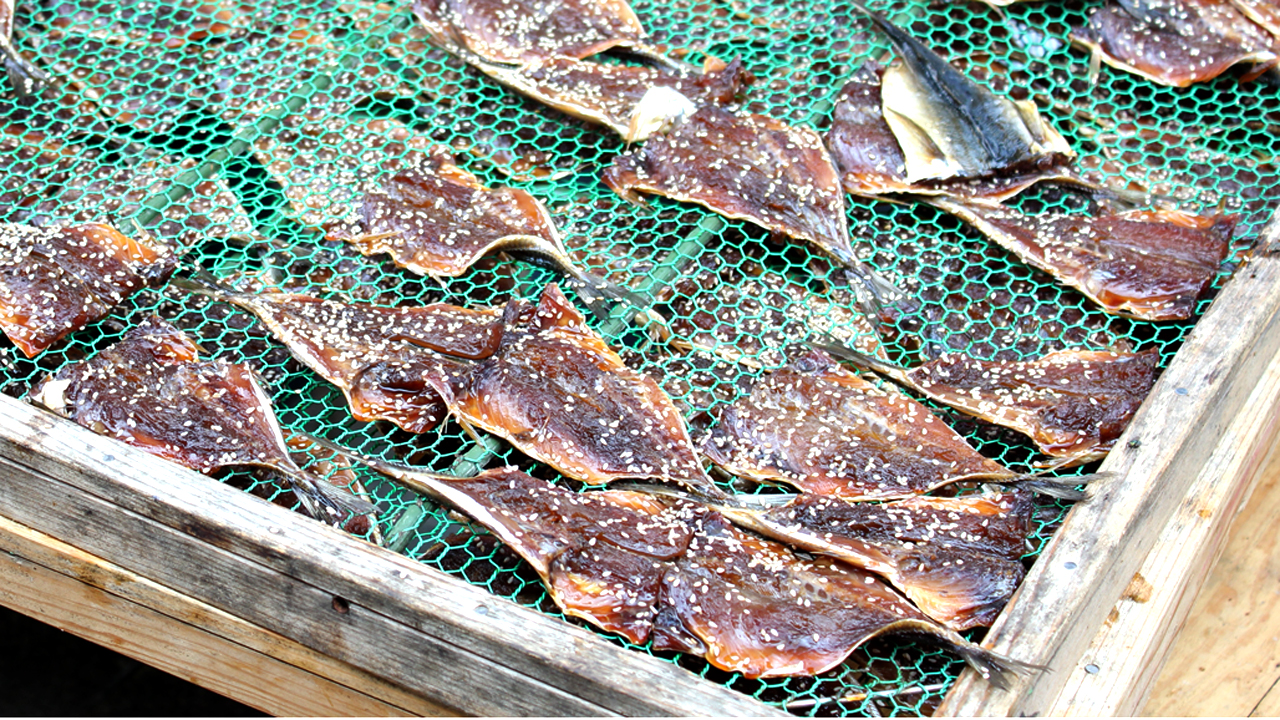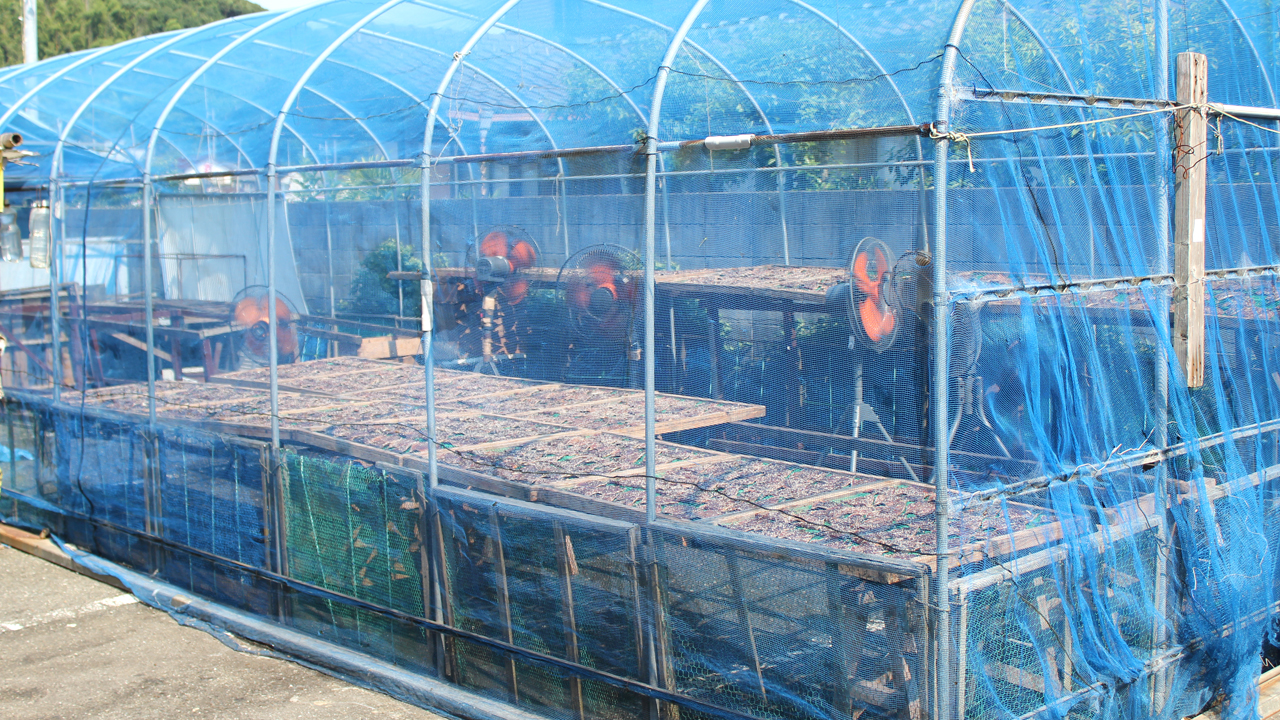 Each stall has their own unique dried products, and the back of these stalls are fish and squids being dried. You can find many things that you can't find anywhere else in this Yobuko morning.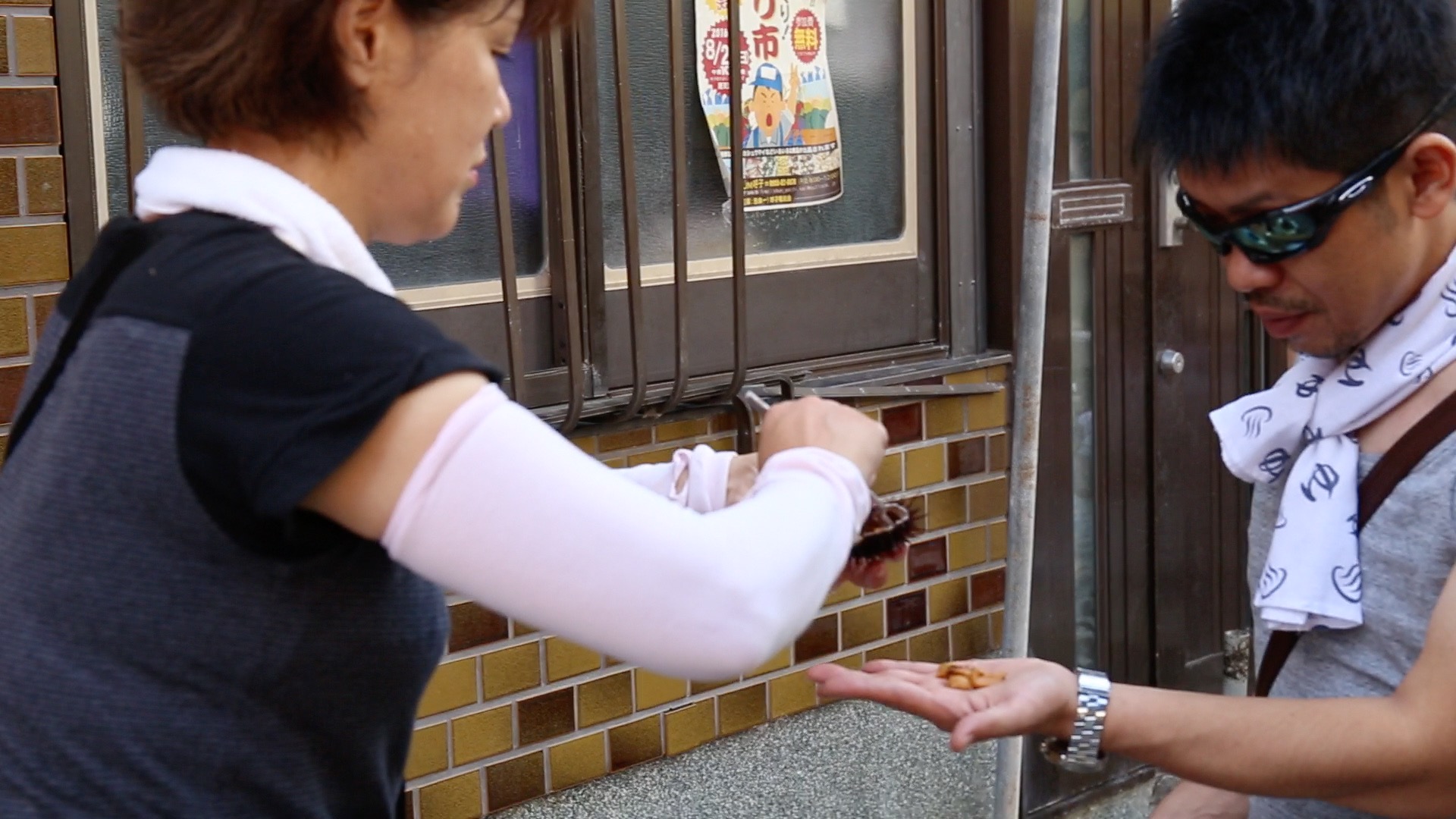 This is Yobuko morning market with freshly caught seafood, and lively shopkeepers. Plus, you can taste test many things before you buy.
If you ever found yourself in Karatsu, come and spend some time shopping in one of the biggest morning market in Japan, "Yobuko".
Yobuko Morning Market
Address
847-0303
Asaichi-dori, Yobuko, Oaza, Karatsu city, Saga Prefecture
Access
・By JR trains… Go by Karatsu Line and get-off at Chikusen Karatsu station, and take a taxi for another 30 minutes.
・By personal cars… Takes 60 minutes by car from the Nagasaki Taku expressway.
・By bus… From the Oteguchi Bus Terminal, take the Showa Bus to Yobuko, and get-off at Yobuko bus stop and walk for another 3 minutes.
Contact
Karatsu City Yobuko Citizen Center
TEL:0955-53-7165
Business Hours
7:30~12:00 (Differ from each stalls)
Holiday
New Year's Day