Camp Hakata – A Historic Shopping District Gets an Artistic Makeover
Located in Fukuoka City's Higashi Ward you will find the Saitozaki area, which until the year 1972 was home to a US military base. The local Saitozaki shopping district is currently running a Wall and Shutter Art exhibition created by the Kyushu Sangyo University's Zokei Junior College of Art and Design under the direction of the Shika Society of Commerce and Industry. This is a fleeting "phantom art" experience which can only be enjoyed once the shops are closed and shutters down, so be sure to check it out and don't miss this great opportunity!
The SAITOZAKI "Americanization" Revival Project!
This project was created with the mission of recreating the historic Little America of Saitozaki. Saitozaki is an area which once housed a US military base and was visited by the famous Marilyn Monroe herself. This project includes an artistic recreation of the area's American cultural influence of years past via artwork on display in ten different locations throughout town, all filled with plenty of American flair, including depictions of the US flag, Marilyn Monroe, and more!
Each piece of artwork is shown below.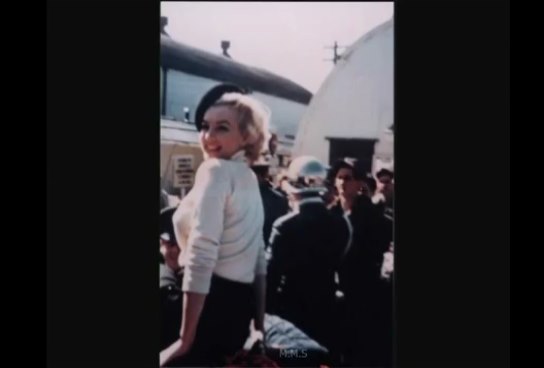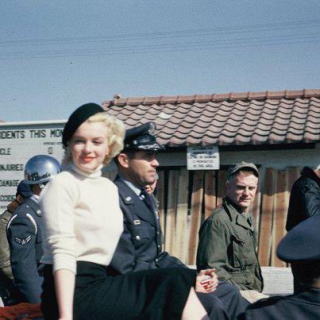 Complete with the Most American Symbol of All: The US Flag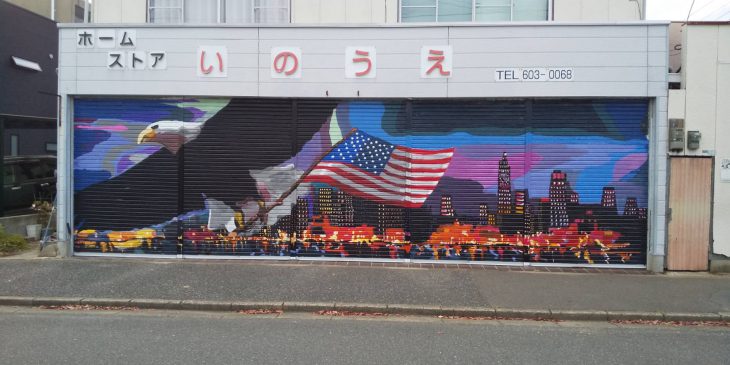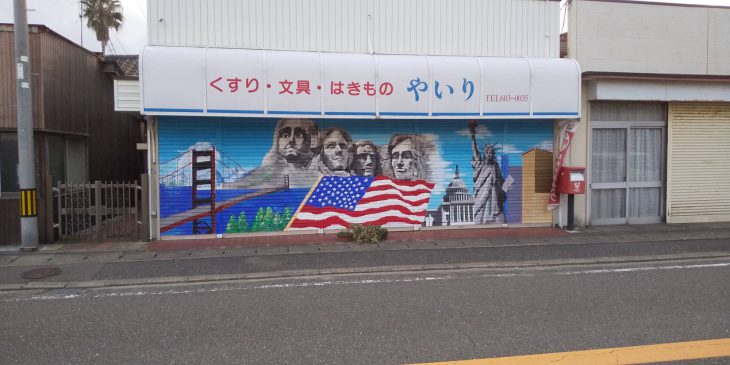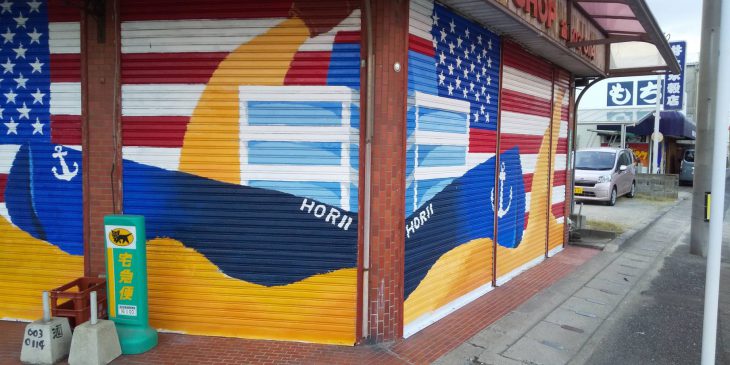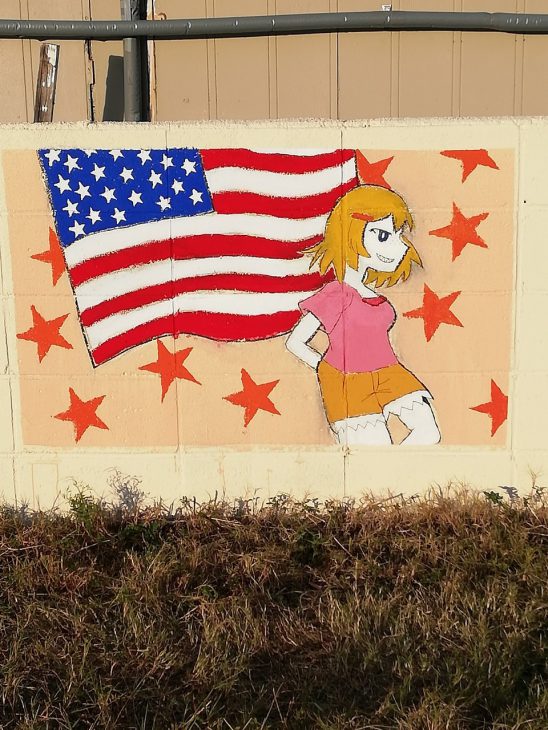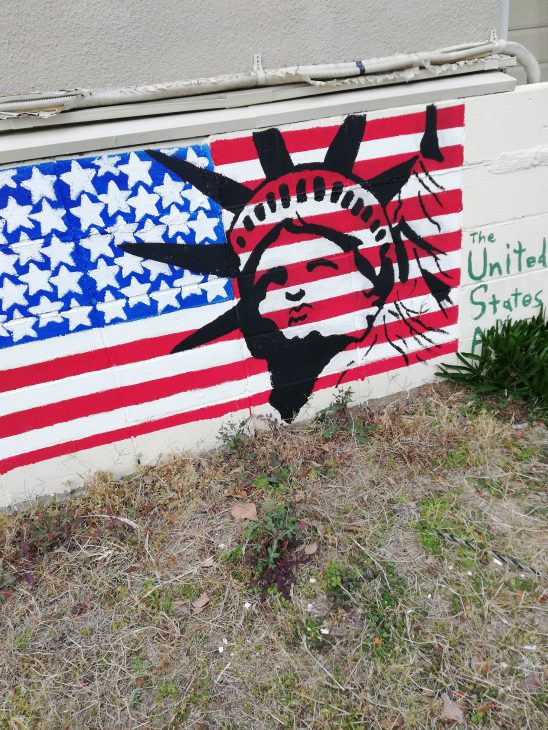 Cool and Nostalgic "American Retro"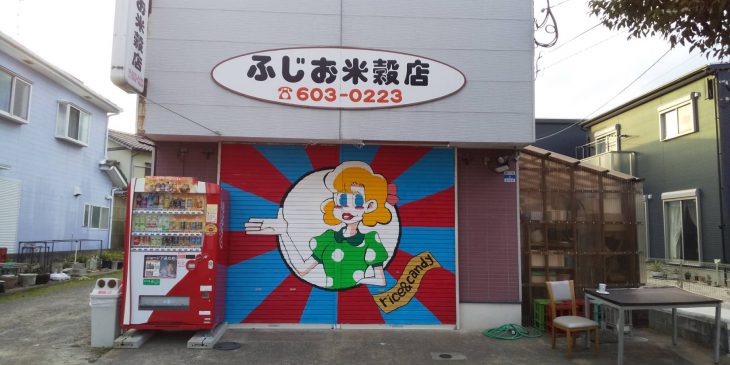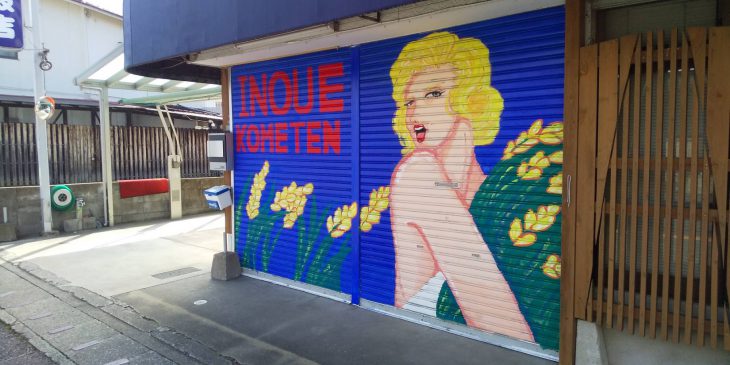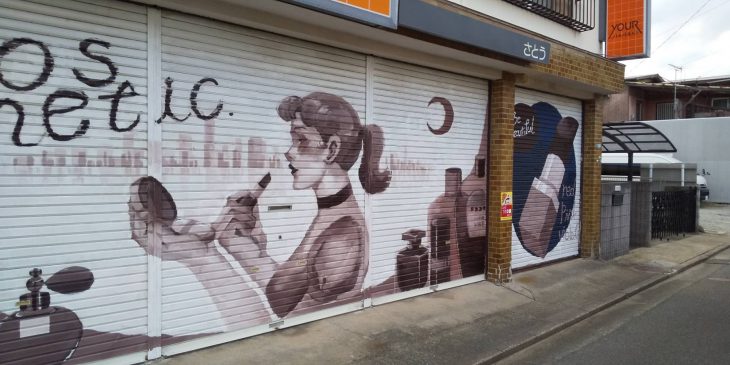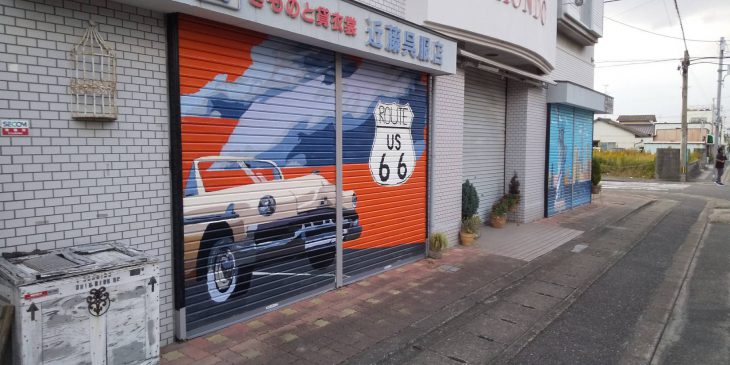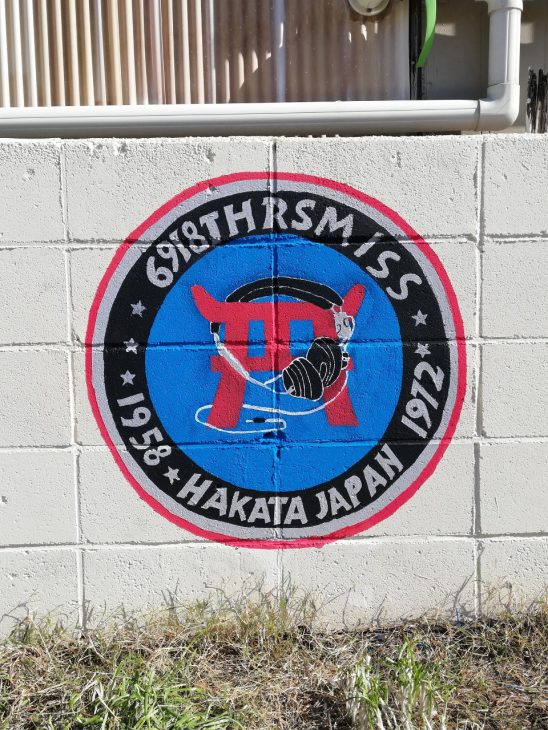 Fun and Playful American Pop Art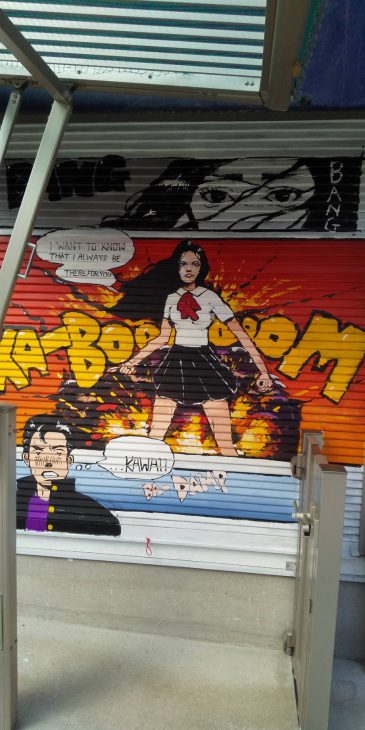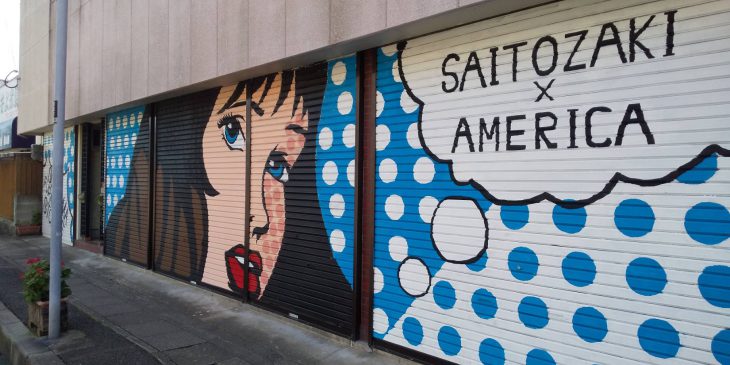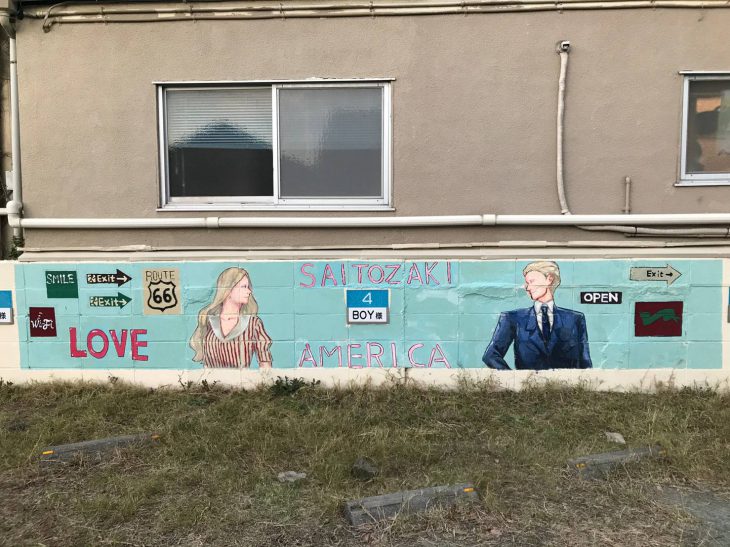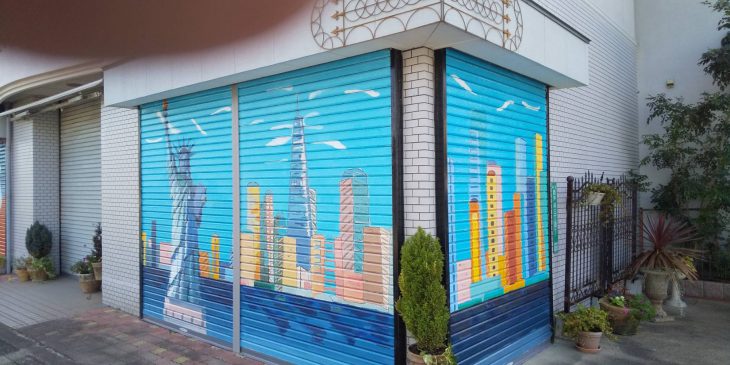 Wall and Shutter Art Visitor Information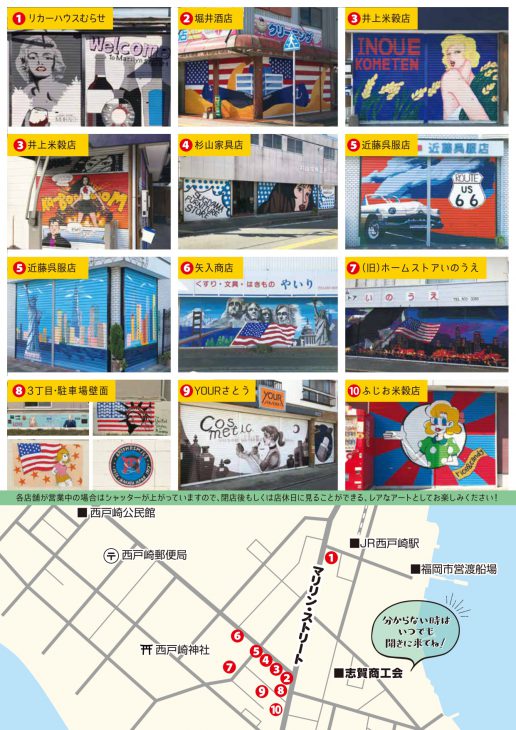 Because the artwork is displayed on the shutters of each shop, the shopping district will come to life with different pieces of art depending on what shops are closed at the time of your visit. Don't miss this fleeting "phantom art" experience right here in Saitozaki, exclusively when the shops are closed and shutters down for the day!
*Because each individual shop has different business hours, different pieces of artwork will be on display at different times, so please keep this in mind when visiting.
Recommended Times to Visit
【Morning Art】Until about 8:00AM(Great for locals! You can see elementary school students doing art on their way to school, too!)
【Evening Art】From about 8:00PM(Nighttime is actually a surprisingly good time to visit! Makes a great date idea!)
【Sunday Art】Most shops are closed on Sundays, so you can enjoy the artwork all day long!
【Monday Art】Liquor House Murase is closed on Mondays!!
【Everyday Art】Enjoy the artwork on the former Home Center Inoue building any day of the week!
【Inquiries】
Camp Hakata Project
Directed by: The Shika Society of Commerce and Industry
       1-5-18 Saitozaki, Higashi-ku, Fukuoka-shi
       TEL 092-603-0112