Introducing Taishu Engeki: This "Theater for the Masses" is the Ultimate in Traditional Japanese Entertainment! (Part 3)
Hakata Shingekiza: 24 fabulous years right here in Fukuoka
Special thanks to: Hakata Shingekiza representative Mr. Ando and stage production staff member Antonio
Hakata Shingekiza will soon celebrate its 25th anniversary here in Fukuoka (Hakata) and over the years has welcomed performances from many taishu engeki performers.
To get a closer look at taishu engeki from the perspective of Hakata Shingekiza's own staff members, we interviewed Hakata Shingekiza representative Mr. Ando and stage production staff member Antonio. It was a great interview and a unique opportunity to get a feel for how the genre has been received overseas as well.
What's special about the Hakata Shingekiza Theater?
Q: In a word, how would you describe the Hakata Shingekiza theater?
Ando:
Compared to other theaters in Kyushu, what really makes Hakata Shingekiza stand out is that it offers a pleasant, unique atmosphere conveniently located just moments from Fukuoka Airport and within walking distance of Hakata Station.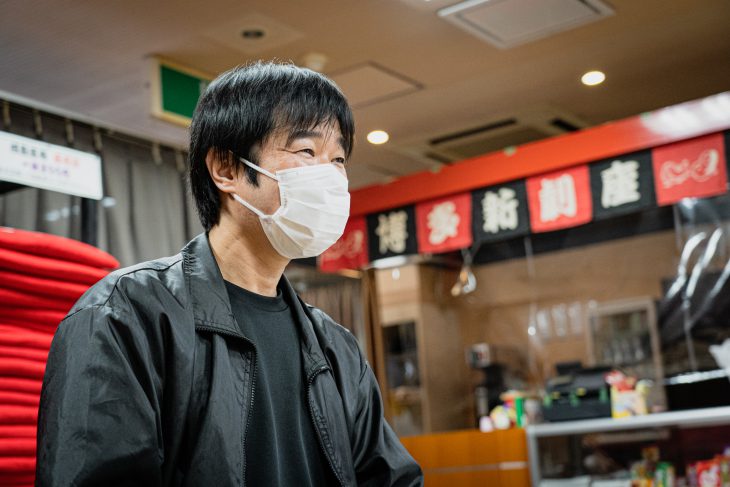 Q: As someone with firsthand experience working at the theater, what do you think is the appeal of taishu engeki?
Antonio:
I'm originally from the Philippines, and I actually first came to work at the Hakata Shingekiza theater by chance to help as cleaning staff. That's when I first discovered taishu engeki and became interested in theater. At first, I found taishu engeki to be quite a strange, mysterious world, but after working here for about a year I really started to gain an appreciation and liking for it. I currently work helping the actors to set up the stage for performances. Each day is interesting and it fills me with joy when the actors express their appreciation for my work.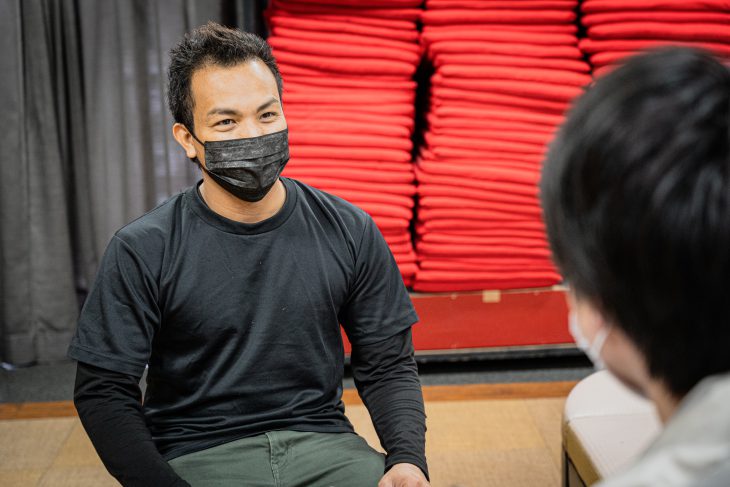 Ando:
Prior to Covid-19, we used to welcome many tourists from overseas. I have one particularly happy memory of when theater workers from several different countries throughout Asia came to visit the theater for training. After attending their first taishu engeki performance, they came back a couple days later to see yet another performance. We later were thrilled to receive a letter from them expressing how surprised they were that you could have such a great time for such a low price. Taishu engeki is a form of entertainment which transcends the language barrier and can be enjoyed from people from all over the world.
A message to our readers:
Q: And finally, do you have a message for everyone reading both from within Japan and abroad?
Ando:
The next time you visit Fukuoka, why not consider adding a visit to the Hakata Shingekiza theater to your travel itinerary? Here you can enjoy a taishu engeki performance, an authentic traditional Japanese cultural experience for an affordable price. Taishu engeki is easier to understand than kabuki and exhibits a more open worldview, so it's something both foreign and Japanese guests alike can enjoy! There are both matinee and evening performances, so you can enjoy a show either before or after dinner! We look forward to your visit!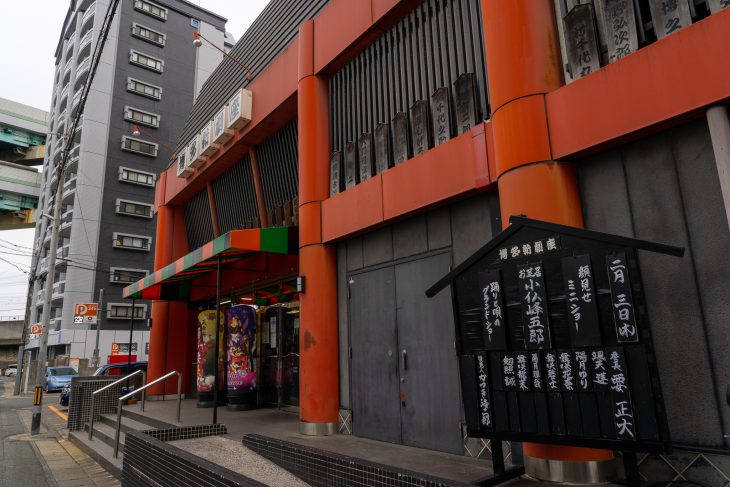 Information
Hakata Shingekiza