Hakata Dontaku – One of the 3 major festivals in Fukuoka
Dontaku Port Festival
Today we want to introduce you Hakata Dontaku Port Festival, a typical Fukuoka festival.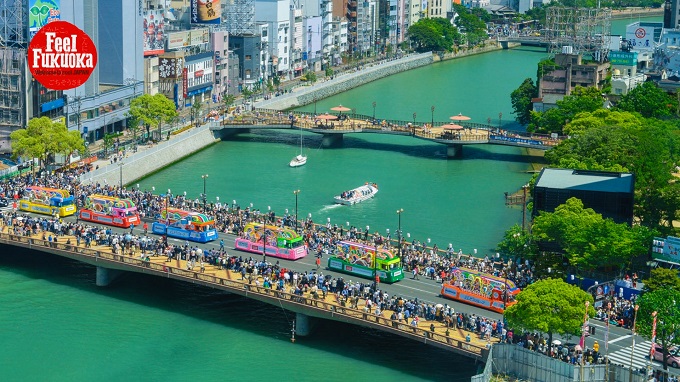 Dontaku Festival is held at May 3rd and 4th in Fukuoka City. This big Festival gathers more than 2 Million guests every year. With roots more than 830 years ago, Dontaku is a real traditional festival. This year it is held for the 54th time.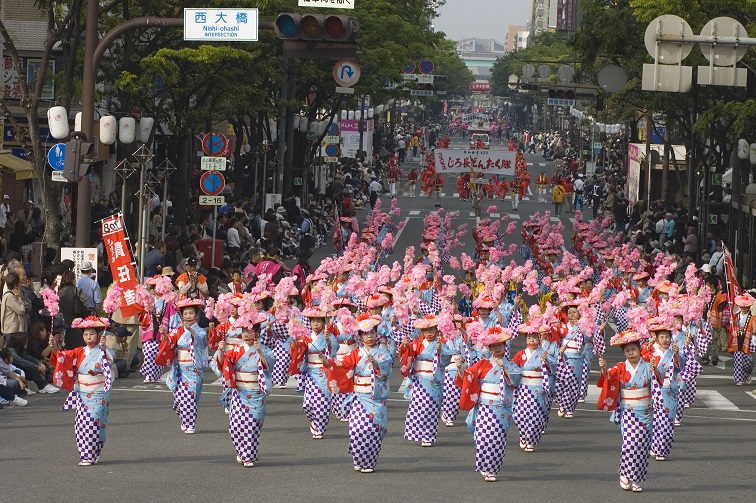 Following the pre-festival party on the night of May 2, a 1.2 km stretch of Meji-dori, one of Fukuoka's busiest thoroughfares, will be closed to vehicles and transformed into "Dontaku Street." . Companies and organizations will show you dance and special performances in a parade along the street. You can watch and enjoy it from the sidewalk.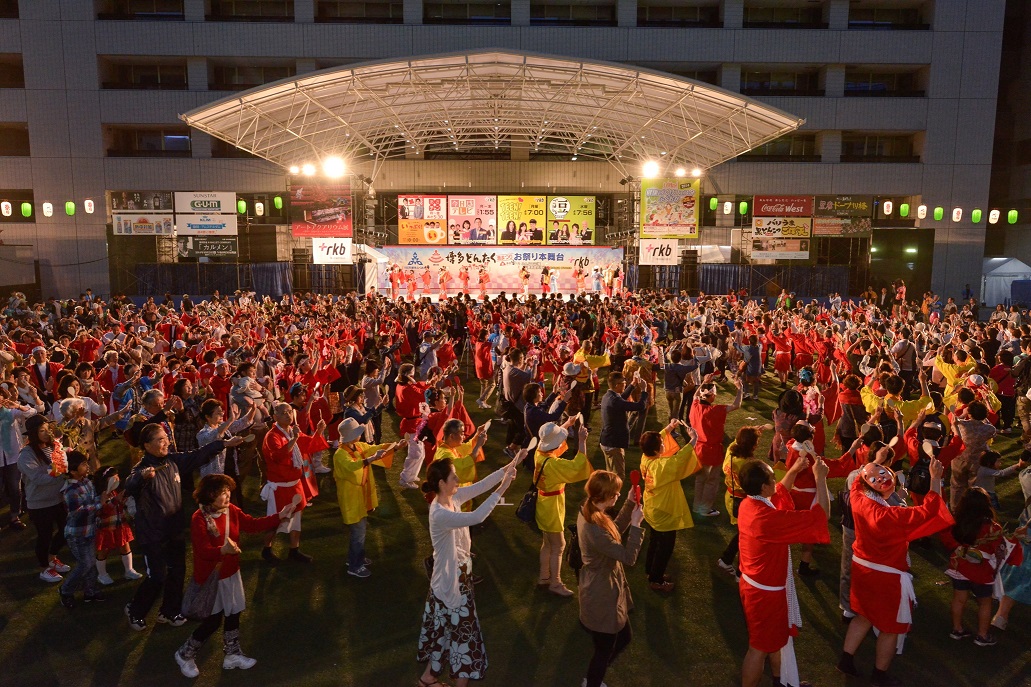 In addition, at more than 30 places are stages prepared to entertain guests with music, dance and other performances. If you have the chance to come to Fukuoka in May, we highly recommend you to watch this Festival. You won't regret it.
Fukuoka Citizen Festival – Dontaku Port Festival
As of August 22nd 2015
Homepage
http://www.dontaku.fukunet.or.jp/
Event date
May 3rd till 4th
Places
Parade (Meiji Street: Gofukumachi Intersection till Fukuoka City Town Hall)
Address
1. Start point:2, Tsunabamachi, Hakata-ku Fukuoka-shi, Fukuoka
2. Goal:1-8-1, Tenjin, Chuo-ku Fukuoka-shi, Fukuoka
3. Hakata-ku enbu platform (Hakata Health and Welfare Center):2-19-24, Hakataeki Mae, Hakata-ku Fukuoka-shi, Fukuoka
4. Main festival stage (In front of the Fukuoka City Town Hall):1-8-1, Tenjin, Chuo-ku Fukuoka-shi, Fukuoka
Organizer
Fukuoka Citizens Festival Promotion Society
Contact details
TEL:092-441-1170