IC Card (Hayakaken) – Your pick for shopping and movement
IC Card (Hayakaken) – Your pick for shopping and movement
This time we want to show you one more of the many reasons, why Fukuoka is so convenient. The so called Hayakaken IC card is one more of the reasons, why Fukuoka is so convenient. With this card, you can use bus, subway and train.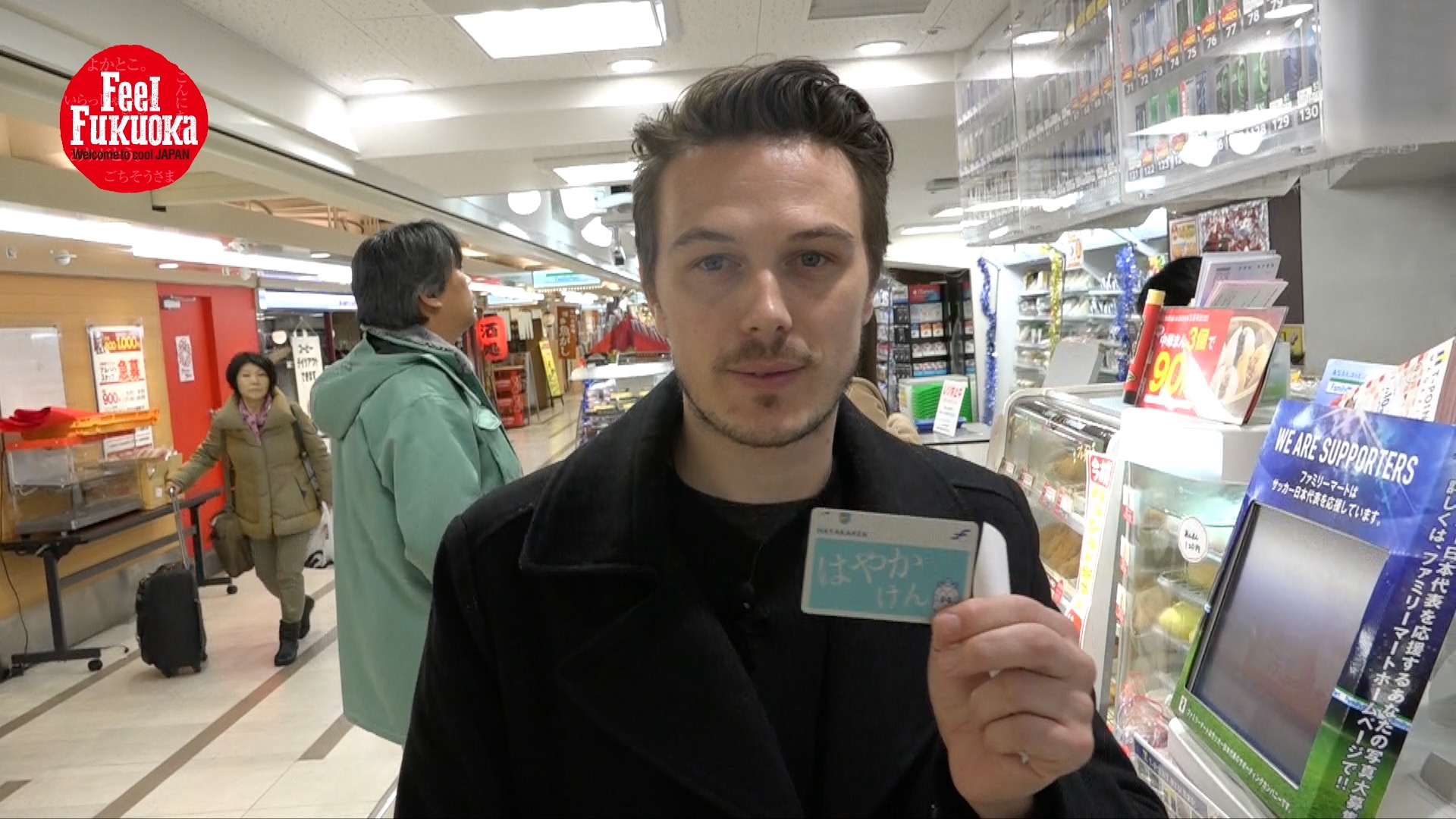 And, you can buy also things at convenience stores. You don't need cash. No change, no waste of time. You just have to charge at one of the dozens of ticket machines.
By the way, Hayakaken is an abbreviation. It stands for Fast, gentle and comfortable ticket.
IC cards become more and more convenient and popular

Popluar IC cards in Fukuoka "Hayakaken" "Sugoca" "Nimoca"
Especially for foreign visitors, IC cards can make your stay easy and comfortable. You can use them for transportation, buying things at a convenient store and lately, you can use them at vending machines too.
Now you are wondering, how to create one of those cards? Please look at the following Homepages for further information.
出典:福岡市交通局「はやかけん」  JR九州「SUGOCA」  西日本鉄道「nimoca」
As of August 22nd 2015