Public Transportation in Fukuoka Prefecture: Nishitetsu Trains
Like JR, Nishitetsu (also known as the Nishi-Nippon Railroad Company) trains comprise an important part of Fukuoka's public transportation network. One of the company's lines, the Tenjin-Omuta Line which runs north-south through Fukuoka Prefecture connecting the cities of Fukuoka and Omuta, is a particularly important line that many Fukuoka locals depend on to get around every day.
1. Nishitetsu Trains: Loved by locomotive fans throughout Japan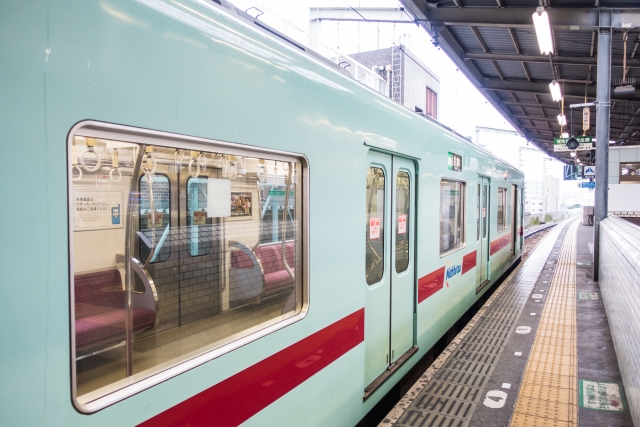 The first thing that stands out as you board the Nishitetsu train is its characteristic blue exterior and red stripe design. These trains are a familiar sight for Fukuoka locals, but this is actually a rather unique color scheme among trains countrywide. This gives the trains a somewhat nostalgic, hometown feel known and loved by passengers of all ages. 
2. Essential for sightseeing in Fukuoka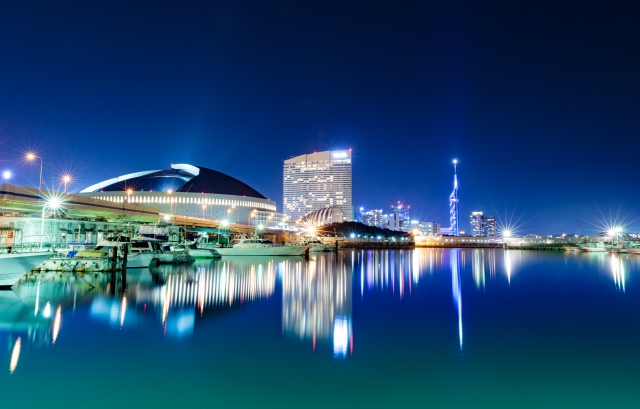 The best part about the Nishitetsu train is that it takes you from the central Fukuoka neighborhood of Tenjin to a number of famous local sightseeing destinations including Dazaifu, Kurume, Yanagawa, and more. You can also enjoy a great view of both the local towns and the area's abundant natural landscapes from aboard the train, so this is a great option for getting around while sightseeing. If you have some extra free time, it could also be fun to take a local train and explore each stop along the way. 
3. Check out this video which explains how to ride the train in Fukuoka
Feel free to check out this simple video on how to ride the train in Fukuoka brought you to by FEEL FUKUOKA JAPAN. Learning how to make the most of Fukuoka's fantastic public transportation network, which includes not only the Nishitetsu trains but also JR trains and the city subway, will make your experience in Fukuoka so much more convenient, so be sure to check it out!