Nakasu Jazz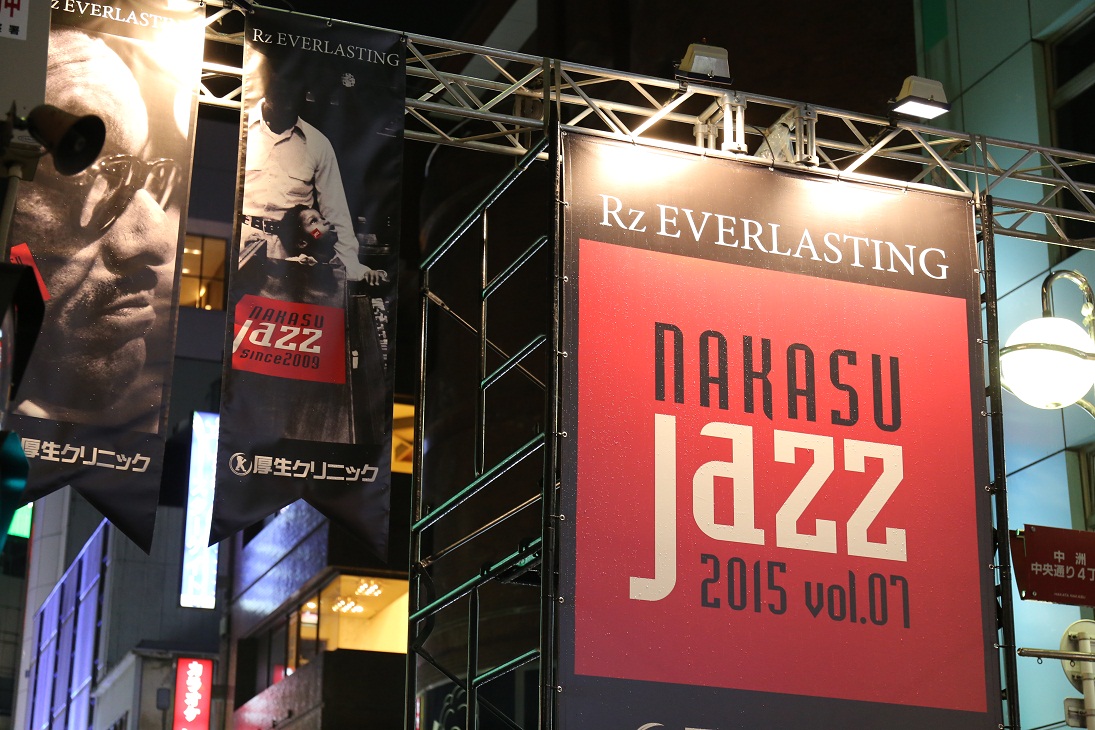 At Nakasu (Fukuoka City Hakata Ward), west japans biggest entertainment and amusement area, every year is a jazz event the so called "Nakasu Jazz" held. Beginning in 2009, this year it was held for the 7th time at September 11th and 12th.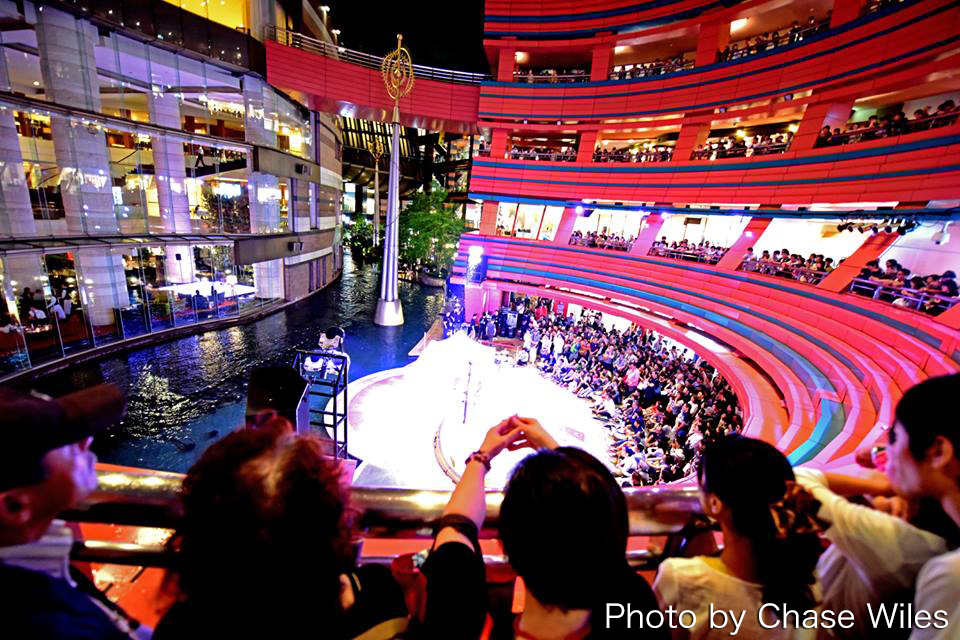 Stage at Canal City. The entire building was filled with jazz fan
Unfortunately, that day it rained but that didn't affect the atmosphere around the stage. With more than 100000 visitors every year, Nakasu Jazz is a unique and famous event.
Jazz suits Nakasu
Originally, with the title (Jazz suits Nakasu), the lively area Nakasu should become more vibrant. Every year many artists perform on the stages of Nakasu Jazz. In 2015 88 performer showed the guests a special performances and high quality entertainment.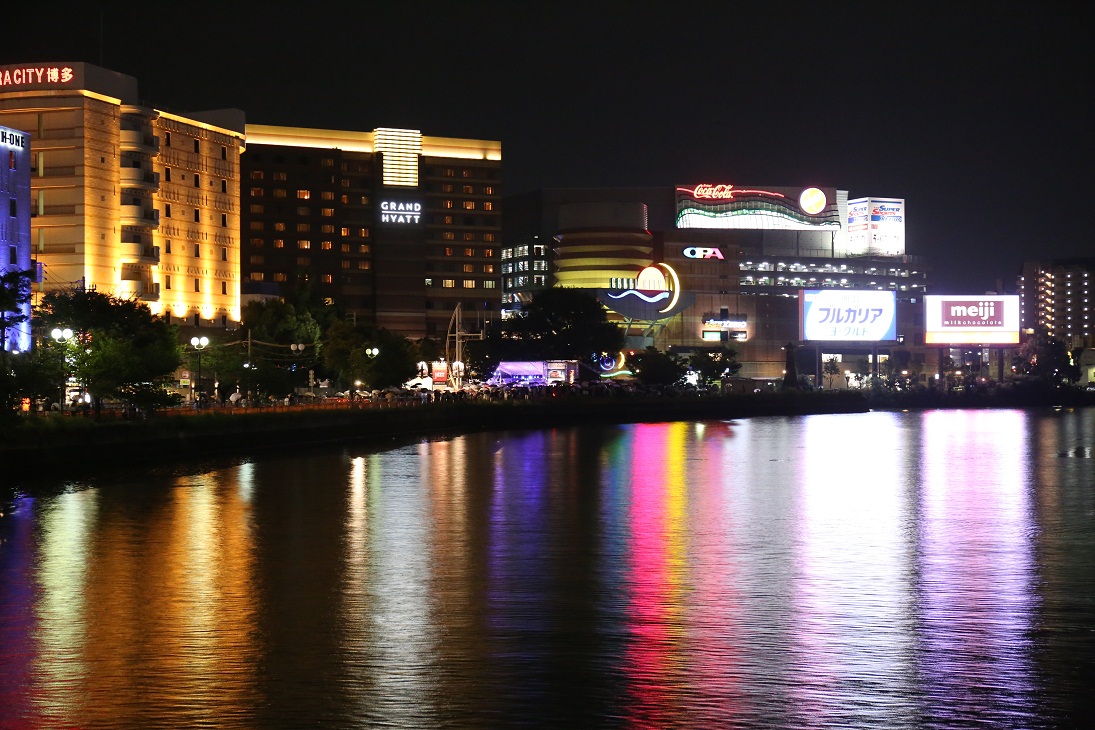 Taking a walk at night while listen to Jazz. Amazing
Famous, well known stars and local musicians were performing as well on the 10 stages around the Nakasu area. Not only for Jazz lover, but also for those who haven't found heard Jazz that much till now, this event is our recommendation for you.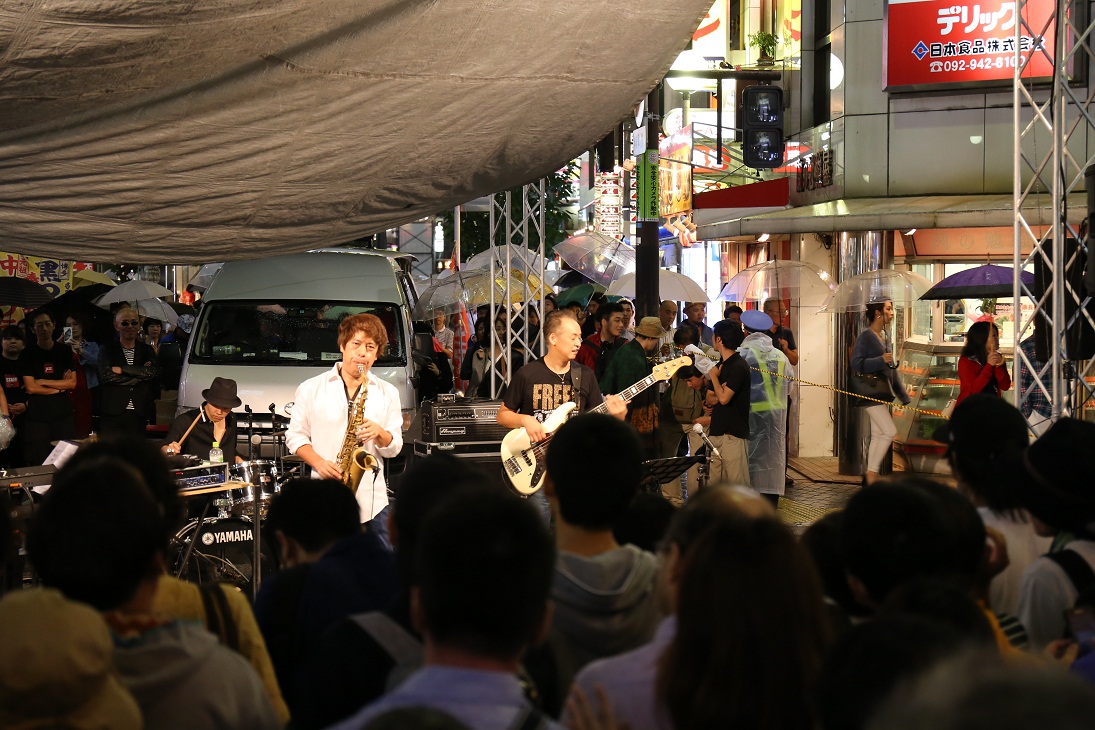 Live performing artists so close!
No matter if you go to one of the stages, or just walk around Nakasu area and listen to the Jazz music of one of the dozens artists, Nakasu Jazz turns the city you seem to know so well to a completely different place for two days.
If you have the chance to come to Fukuoka in September, don't miss Nakasu Jazz.
Nakasu Jazz 2015
As of October 5th 2015
Homepage
http://nakasujazz.net/index.html
Event date
September 11th 2015 4:10pm – 10:00pm (in store stages till 10:30pm)
September 12th 2015 4:00pm – 10:00pm (in store stages till 9:50pm)
Place
Near Fukuoka City Subway Nakasu Kawabata Station
Sponsor
Nakasu Jazz Executive Committee
Contact details
810-0801 Syougetsudou Bld.3F, 5-1-22 , Nakasu, Hakata-ku Fukuoka-shi, Fukuoka
TEL: 092-292-2212