Eat out and support Fukuoka! – GOOD UP FUKUOKA
Help bring back Fukuoka with the GOOD UP FUKUOKA project!
Fukuoka: The City of Food
Thanks to its endless variety of fantastic restaurants, Fukuoka is known throughout Japan as a city with great food. But now in the Covid-19 era, it has become harder to enjoy a meal out at a restaurant. Enter GOOD UP FUKUOKA. This project aims to bring Fukuoka and its local culinary scene back to life by promoting local restaurants which are taking the necessary measures to help prevent the spread of Covid-19.
What restaurants are approved by the GOOD UP project?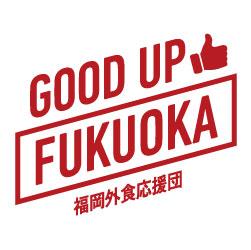 The 260* food and drink establishments approved by the GOOD UP project are taking the necessary measures against the spread of Covid-19 to give customers peace of mind in a safe dining environment.  
(*current as of August 2020)
Of course, it's up to both the dining establishments and the customers themselves to take action in order to prevent the spread of the disease, so customers also are being asked for their cooperation. So at GOOD UP FUKUOKA they have compiled a simple list of 7 items which guests are asked to perform in accordance with the safety rules of the project.
And what's more, customers who cooperate with at least 5 of the above mentioned items will be eligible to receive a special offer from the restaurant! With this project you can enjoy eating out while helping to prevent the spread of Covid-19, and even receive a special bonus offer while you're at it! What a deal! Special offers vary by establishment and include discounts on menu items and special gifts, so be sure to check them out.
Approved food and drink establishments
https://goodup-fukuoka.jp/shop
For more details please refer to the guidelines provided below.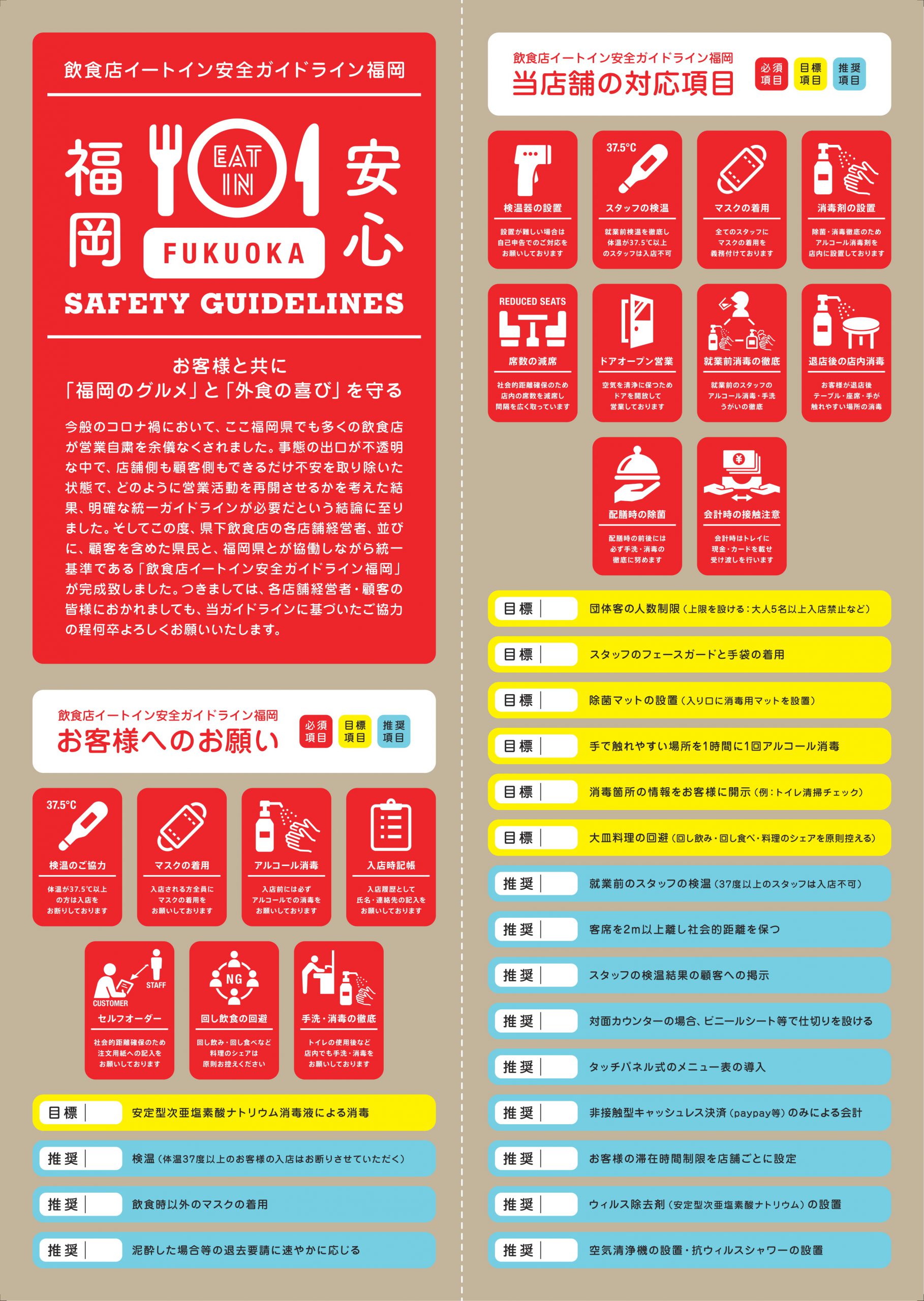 ・Take your temperature
・Wear a mask
・Sanitize your hands
・Record your time of entry
・Self order
・No sharing food and drink
・Wash and disinfect your hands
Spread the word!
Upload a photo of your experience at any of the project's approved establishments to social media with hashtag #GOODUP福岡 to help support the project yourself! Go ahead and share pictures of your delicious dining experience on social media! You can also check out other GOOD UP restaurants you might be interested in by searching for this hashtag on social media.
So if you'd like to eat out once in a while but aren't sure where to go, GOOD UP FUKUOKA is here to help both you and your favorite restaurants, so be sure to give it a try!
GOOD UP FUKUOKA