Hakata Yuki Usagi
Japan has a long-rooted tradition of purchasing famous local souvenirs when traveling to bring back for family, friends, or for that special someone. These gifts are known as omiyage.
Now let's have a look at one recommended local omiyage from the Hakata area.
Hakata Yuki Usagi
Hakata Yuki Usagi (literally "Snow Bunny") are cute rabbit-shaped marshmallow treats with a light, fluffy texture that simply melt in your mouth. These marshmallow sweets are made light and fluffy using gelatin and are free of egg products, making them a delicious treat that even those with egg allergies can enjoy.
This popular product has been around for 51 years and comes in three different colored flavors: pink, made with Fukuoka's famous amao strawberries; white, with a sweet white bean paste filling; and green, made with fragrant local Yame matcha tea.
<Hakata Strawberry>
Condensed milk and sweet white bean paste bring out the sweet and tangy deliciousness of Fukuoka's famous amao strawberries.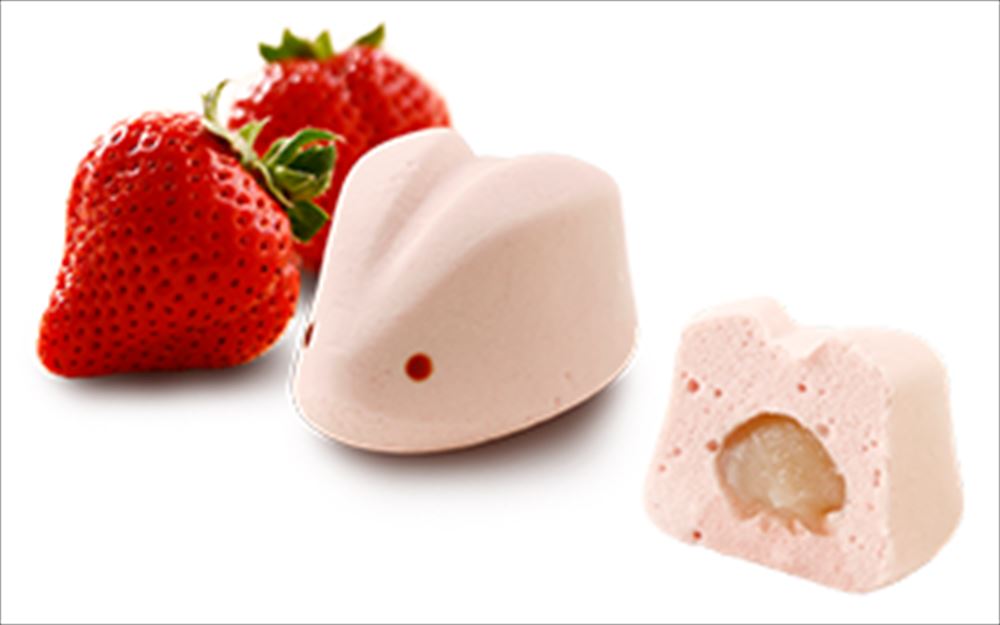 <Sweet White Bean Paste>
Savor the flavorful goodness of the simple ingredients that go into this light and fluffy marshmallow filled with plenty of delicious sweet white bean paste.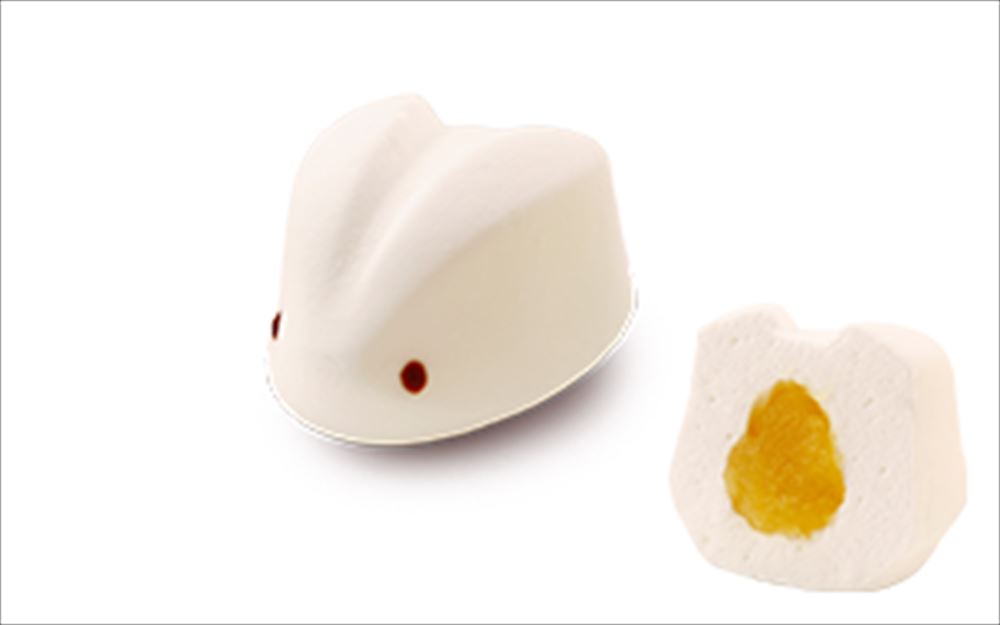 <Fukuoka Yame Matcha>
Enjoy the luxurious flavor of the marshmallow infused with fragrant matcha tea from Yame, Fukuoka's famous tea-producing region, filled with deliciously smooth sweet red bean paste.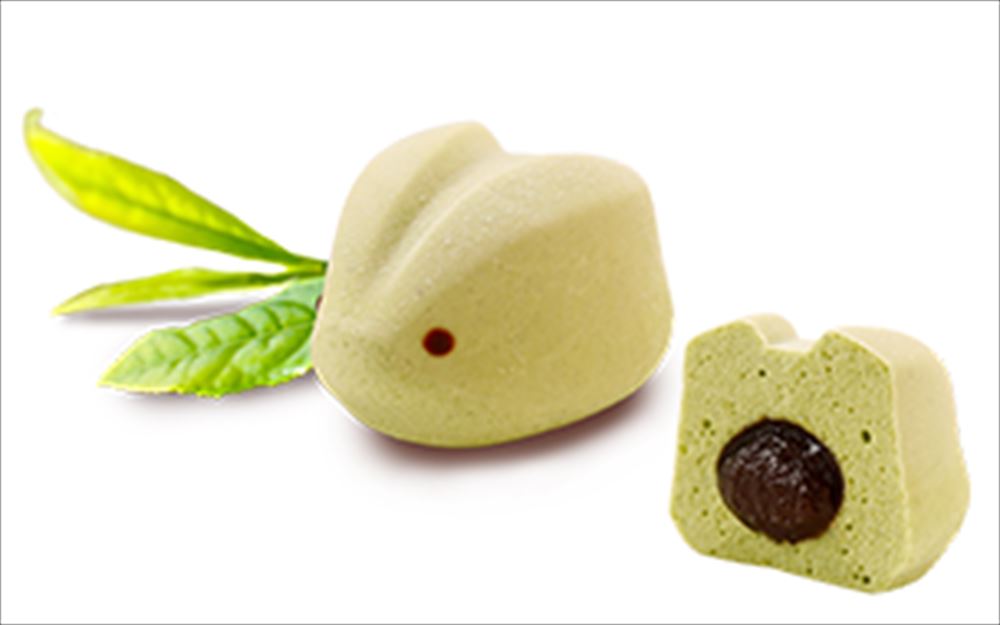 8-count ¥864 / 12-count ¥1,296
Available for purchase at all Bakery and Sweets F locations, Hakata Station, and more. For more details please visit the manufacturer's website.
-Fugetsu Foods Homepage-