Commemorative Stamps in Honor of the Enthronement of the New Emperor
Some five months have passed since the start of the new Reiwa Era.
This was a very special year for Japan as the country transitioned from the Heisei to the Reiwa Era.
In honor of what is such an extraordinary year for Japan, a special new set of postage stamps commemorating the enthronement of the new emperor are now on sale.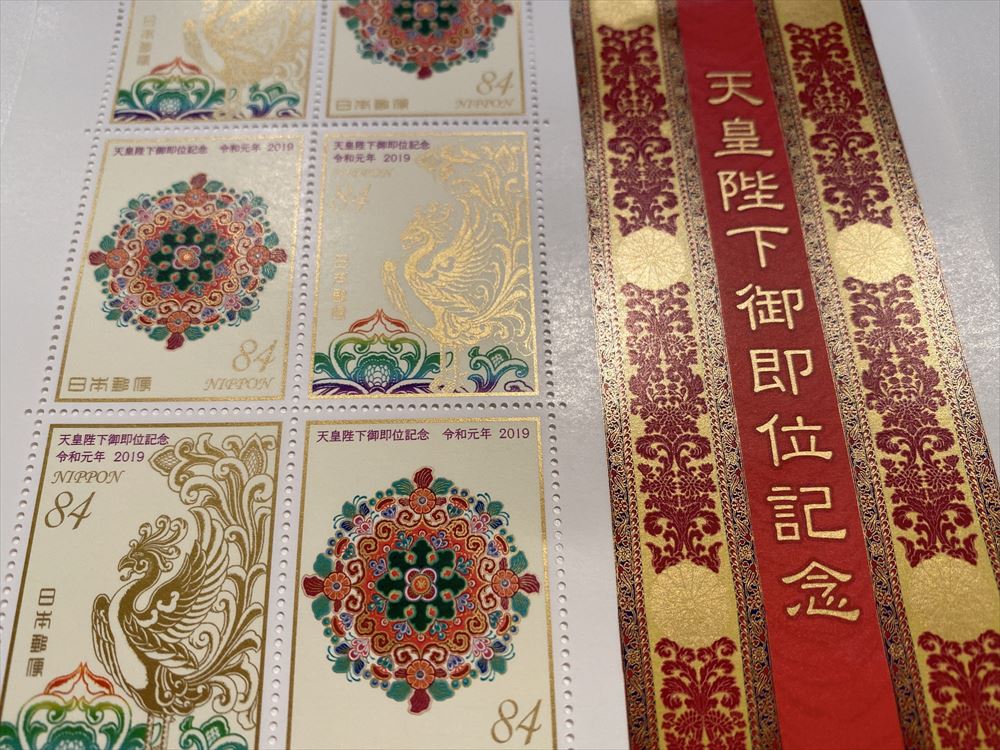 These commemorative stamps are adorned with gorgeous, extravagant designs and vivid hues which are perfectly fitting for the occasion.
The stamps are adorned with images of decorations originally found in the seiden, or state hall, the most important chamber within the Meiji Kyuden Imperial Palace, built in 1888 and destroyed in May 1945.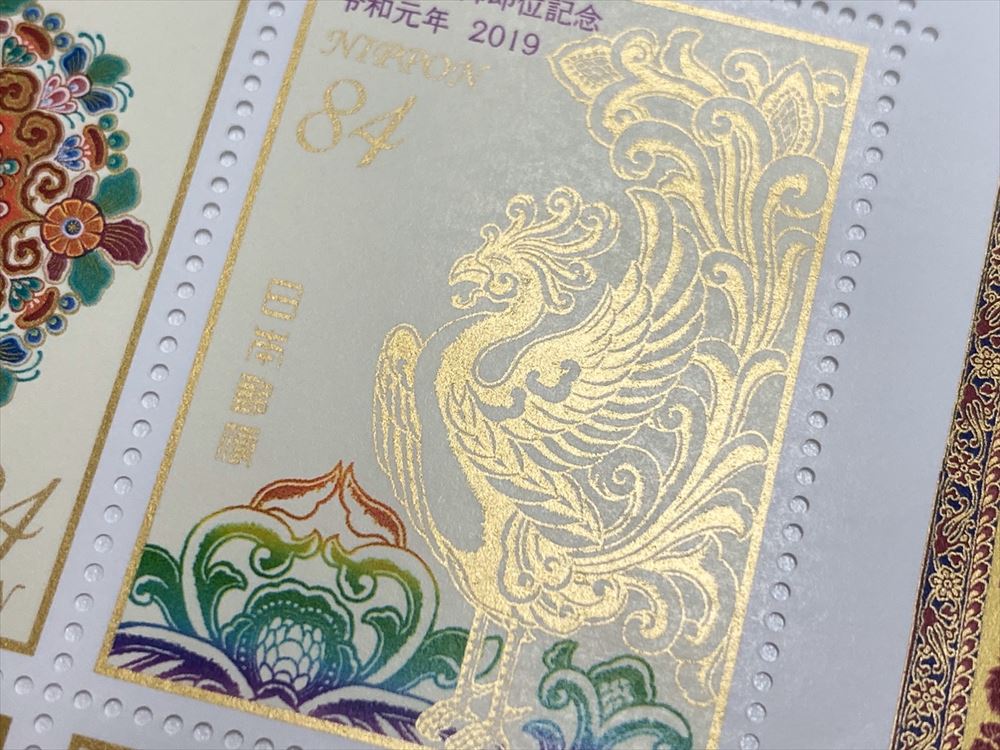 This design depicts the Chinese phoenix found on the doncho curtains once used in the palace state hall.
In Japan, this legendary sacred bird is particularly often seen used in some of the most prominent ceremonies such as those which involve with emperor himself.
This very same phoenix can actually be seen on the 10,000 yen note that we all know so well!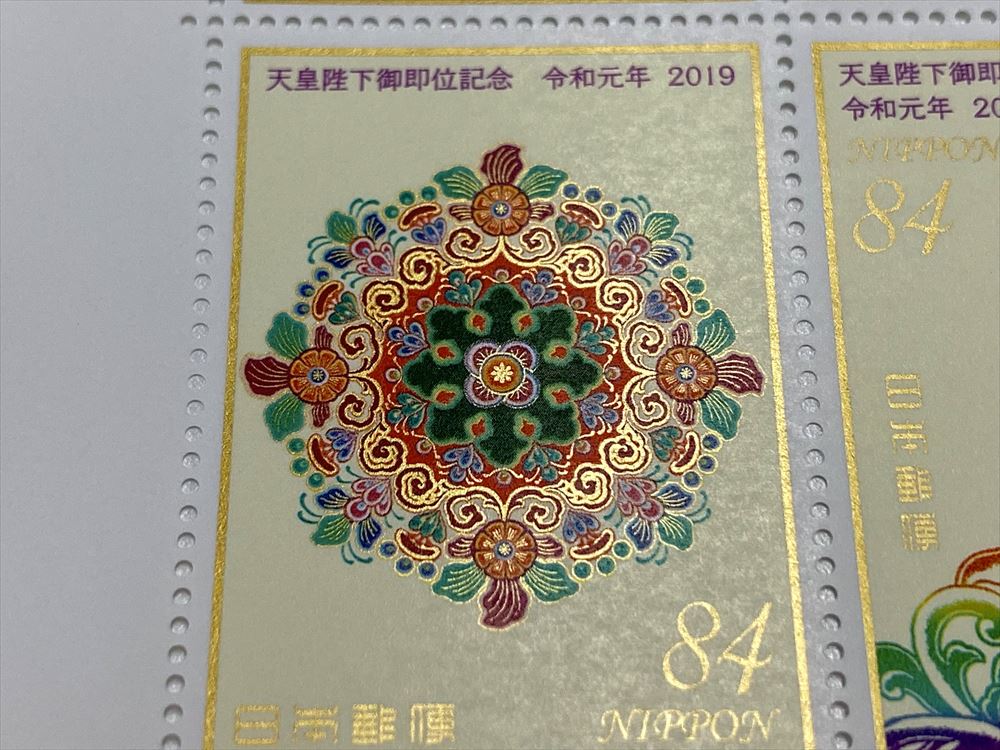 This design was originally found on the ceiling of the palace state hall.
Known as the Hosogemon, this flower pattern has frequently been used dating as far back as the Nara and Heian Eras. Although this imaginary flower does not exist in real life, the design combines the appearance of many different flowers to create a fabulous, brilliantly beautiful design.
Both designs make for very classy, very uniquely Japanese postage stamps which are quite fitting for such a special year.
Incidentally, the margins on the sheets of stamps also bear an exclusive design!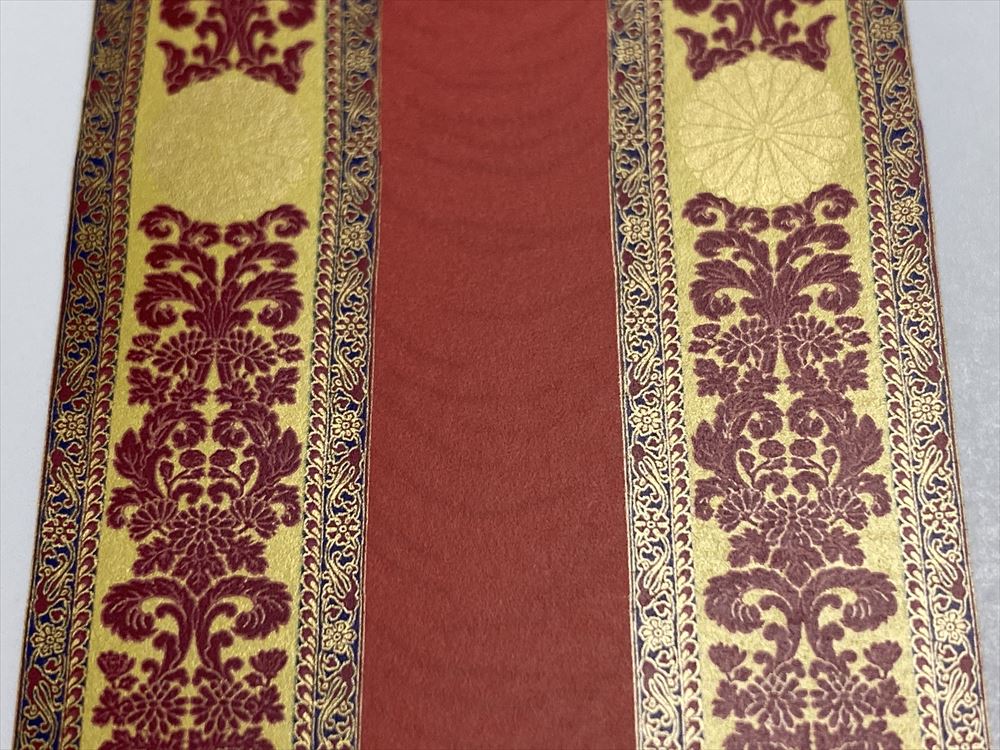 This design was taken from the decorative hashira-gakushi, or pillar coverings, from an illustration depicting the state hall of the Meiji Kyuden Imperial Palace.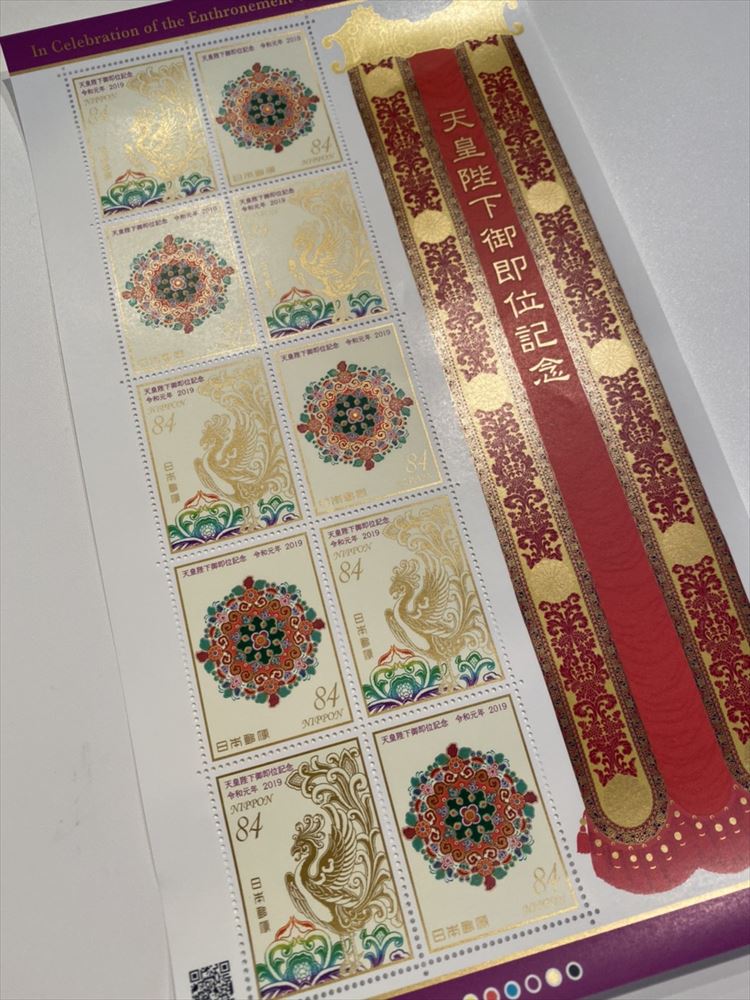 Somewhat larger in size than regular stamps, these beautiful stamps make quite an impact and are simply perfect for ushering in the new era for Japan.
So why not pick some up to keep as a souvenir?
Available at post offices throughout Japan!