Have you ever heard about Ramugi? Tonkotsu Ramen (Hakata Sanki)
This time, we went to "Hakata Sanki" ramen shop, a representative for Fukuoka's most popular dish, pork bone noodle soup.
Quiet familiar with Ramen, our presenter Sam.
Tonkotsu Ramen "Hakata Sanki"
Pork bone noodle soup (Tonkotsu Ramen) – Hakata Sanki
Hakata Sanki started its business in 2008. With the motto "motivated, energetic and competitive spirit" this shop is a passionate place.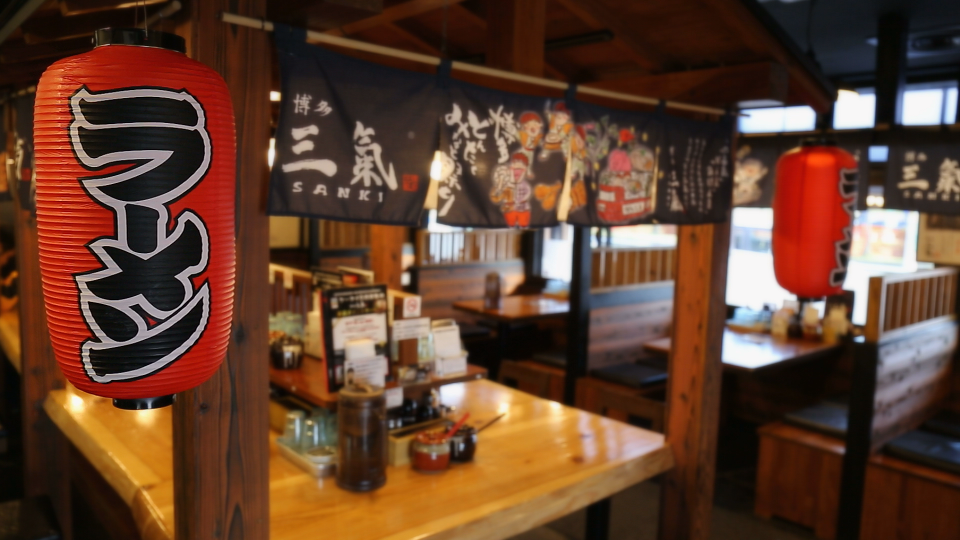 The shops design looks like Yatai (food stall). Enjoy your ramen in a food style atmosphere
Varied menu and obsession with noodles (Ramugi)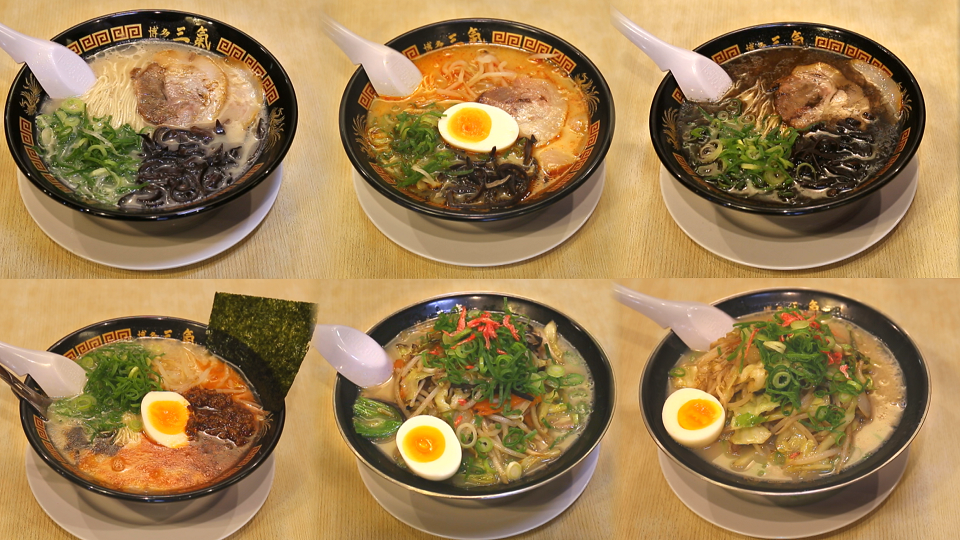 "Hakata Sanki" offers an abundant menu to an affordable price.
Standard dishes are "Yaruki Ramen", spicy "Genki Ramen" and the rich flavored "Makennki Ramen". Plus, a combination of the best parts of the three menus called "Sanki Ramen".
There is also "Rachan", a dish with a lot of fresh vegetables. If you like chanpon, you can order "Rachanpon". Devised to satisfy customers from a wide range layer is one of the speciality of "Hakata Sanki".
Sam ordered "Yaruki Ramen".
Choosing the hardness of your noodles is a unique system of Hakata ramen.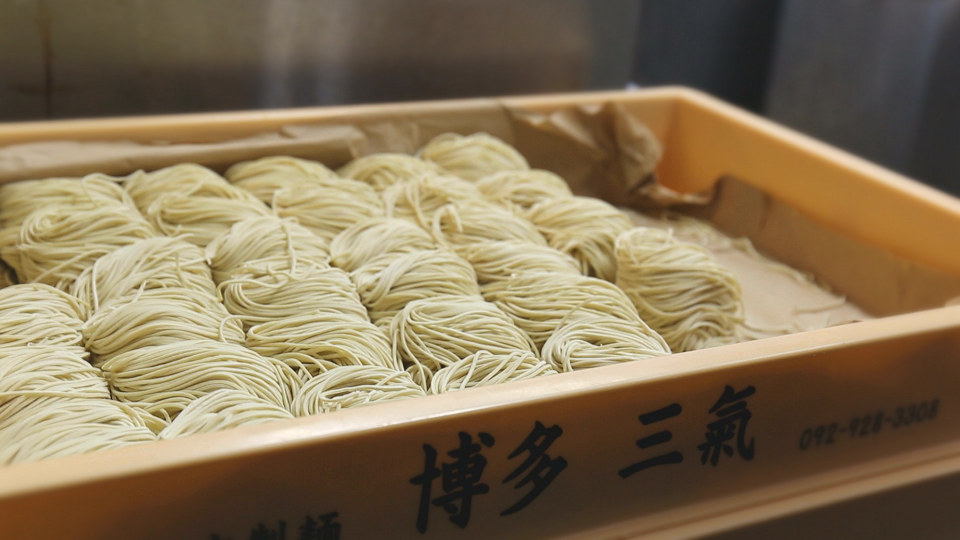 Hakata Sanki's noodles are made out of dedicated wheat, made in Fukuoka, called "Ra-mugi". The noodles won't stretch while boiling which provides you an original aroma and taste.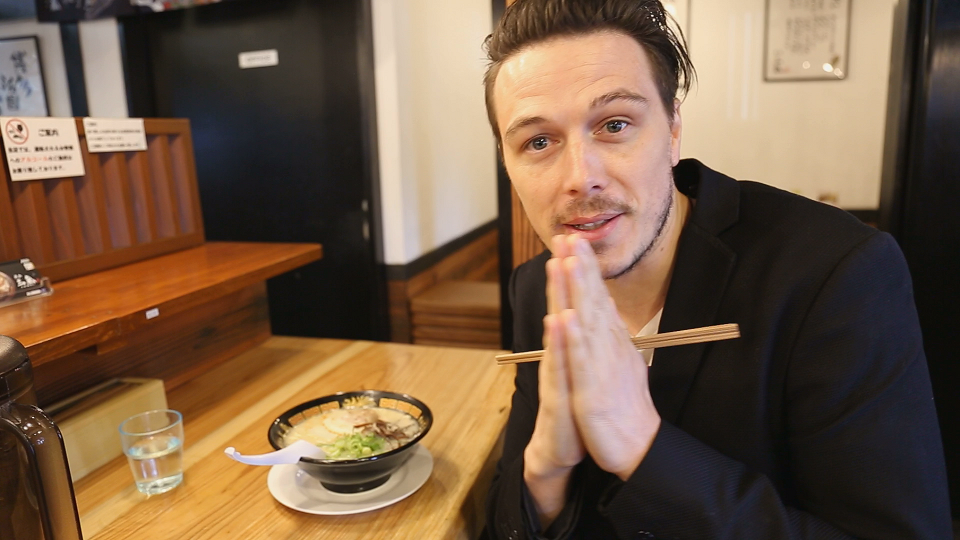 Curious about the taste? Check out the video!
Second serving of noodles for only 10JPY?
When eating Hakata Ramen, a second serving of noodles is indispensable. Our presenter Sam ordered it for an unbelievable price…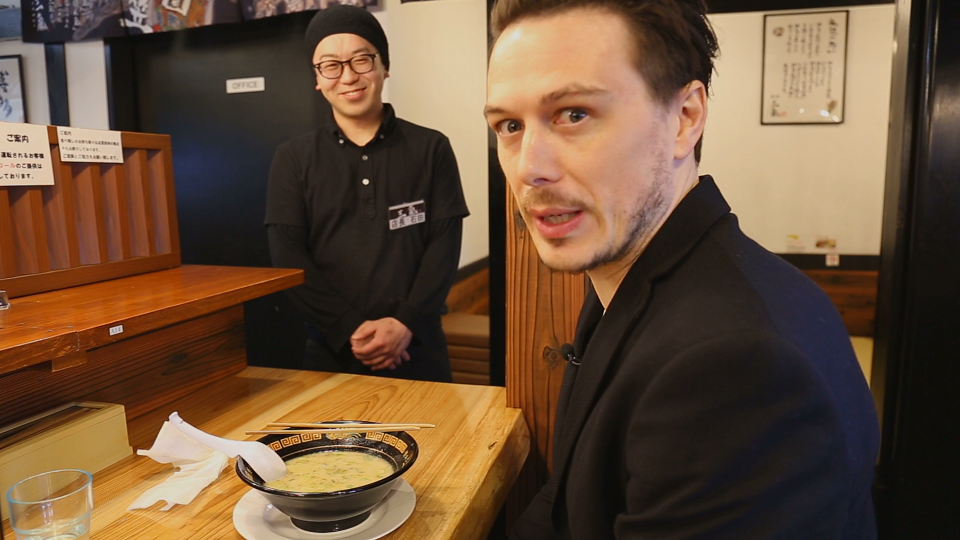 Staff: 10JPY please.
A second serving of noodles cost just 10JPY at Hakata Sanki.
"It makes us happy when a lot of people eat our noodles" we were told.
Sam couldn't believe the price so he confirmed it several times.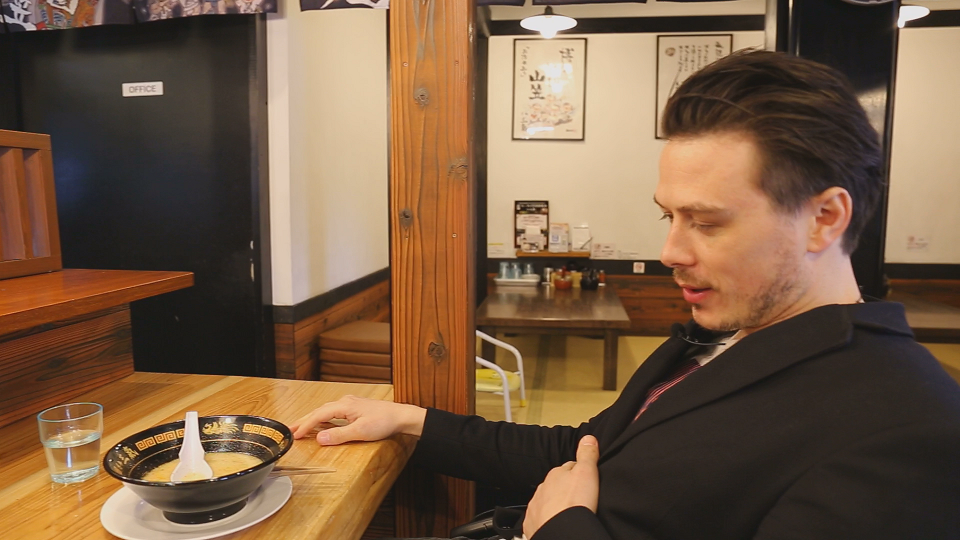 Sam: Gochisosamadeshita~
Great service and delicious ramen will make you love this place.
Hakata Sanki has also shops in Tokyo and Kumamoto. If you have the chance, please go there. You won't regret it!
Hakata Sanki Matsushima Harada
※All information are from March, 31st 2016