Introducing the "Tenchika", Tenjin's underground shopping mall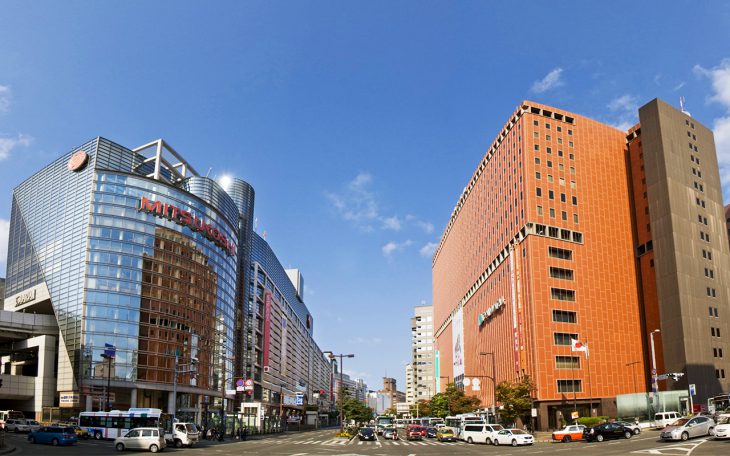 Photo credit: Fukuoka City
Pictured above is one of Tenjin's most famous major avenues. Flanked by large buildings on either side, this familiar sight is the avenue known as Watanabe-dori. The Watanabe-dori area is lined with shopping facilities and is always bustling with crowds as it is also a major transportation hub for the city serving high volumes of passenger traffic each day.
It would certainly be safe to say that the Watanabe-dori area is the very heart of the Tenjin neighborhood. But that's not all – to discover all that the area has to offer, you'll have to make your way underground.
Introducing the "Tenchika", Tenjin's underground shopping mall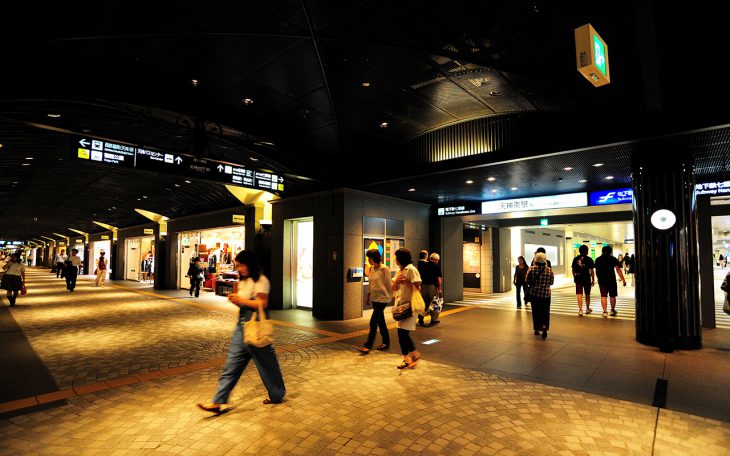 Photo credit: Fukuoka City
Located just underground Watanabe-dori Avenue you will find the Tenjin Chikagai underground shopping mall. With its stone paved paths and soft amber lighting this 600-meter long underground shopping mall offers some truly unique atmosphere which may have you feeling like you've stepped foot into a whole different world. Affectionately known as the "Tenchika", the Tenjin Chikagai underground shopping mall is a beloved part of the city which is said to welcome as many as 400,000 pedestrians each day.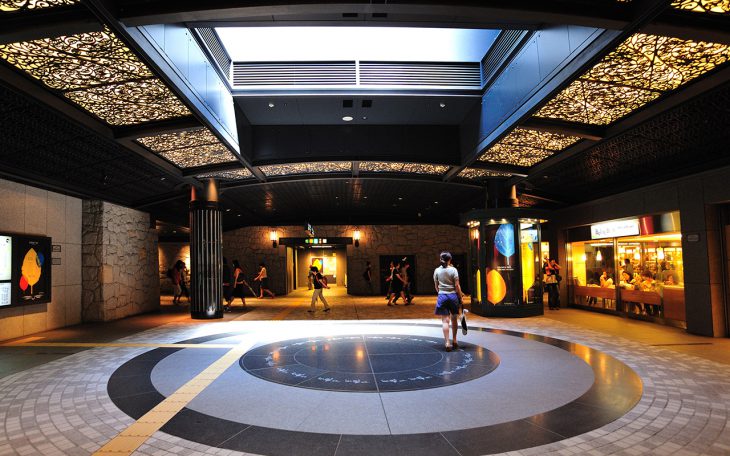 Photo credit: Fukuoka City
The shopping mall is home to a variety of cafés and other food and drink establishments as well as clothing shops, drugstores and more for a total of 152 businesses. You will also find a variety of shops selling sweets and more, making this a very popular spot for both relaxing at a café or finding the perfect souvenir.
The surrounding aboveground buildings are likewise connected to the underground mall so you can enter the underground floor of each building itself directly from the underground mall without ever setting foot above ground.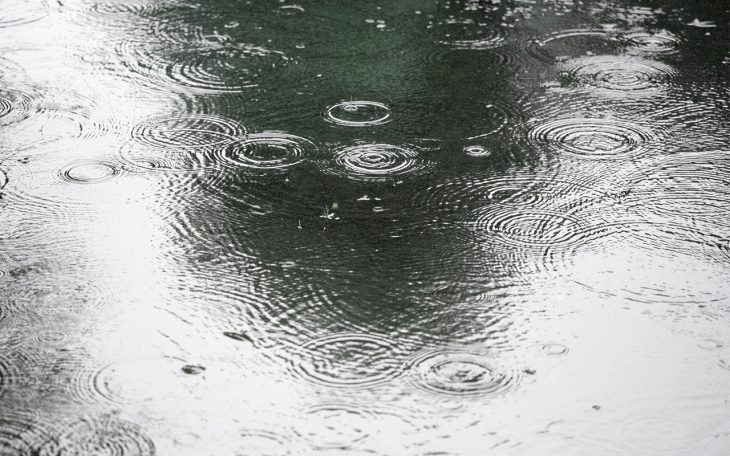 It is precisely this convenient location that makes the "Tenchika" so popular. Located directly beneath the major Watanabe-dori Avenue, this shopping street is often used by pedestrians when making their way to and from the many train stations and other public transportation options nearby. It is also great for moving about this central area of the city in comfort even when it's raining or on hot or cold days, thanks to its air-conditioned and heated interior.
So come enjoy some shopping on your way to the train station – no need to worry about the weather or temperature outside, either! Be sure to take advantage of the Tenchika underground shopping mall the next time you are doing some shopping or even just passing through the area!