Experience the best of the city of Ogi with these delicious new sweets on sale now!
Yokan is a jelly-like Japanese confectionery made from red bean paste, agar and sugar, and the city of Ogi in Saga Prefecture is particularly famous for this sweet treat, so much so that it is actually known as the number one spot for yokan in all of Japan!
And it is in this very same city of Ogi that the brand new Living Lab Project was born.  Through this project the local population and local businesses come together with the aim of sharing all that Ogi has to offer with the rest of Japan and the world through the development and sale of new local specialties and souvenirs. The project's very first effort consists of the launch of three new products which showcase all there is to love about the city, so be sure to take advantage of this opportunity and discover them for yourself! 
*Living Lab Project was launched based on a cooperation agreement for the promotion of regional development between NEXCO West's Kyushu Branch and the Fukuoka Directive Council (Fukuoka D.C.). It consists of four local companies from the city of Ogi as well as members of the local population working in four teams to share the beauty of the city of Ogi with the world. 
Ogi Cube – A Cute and Tasty Little Treat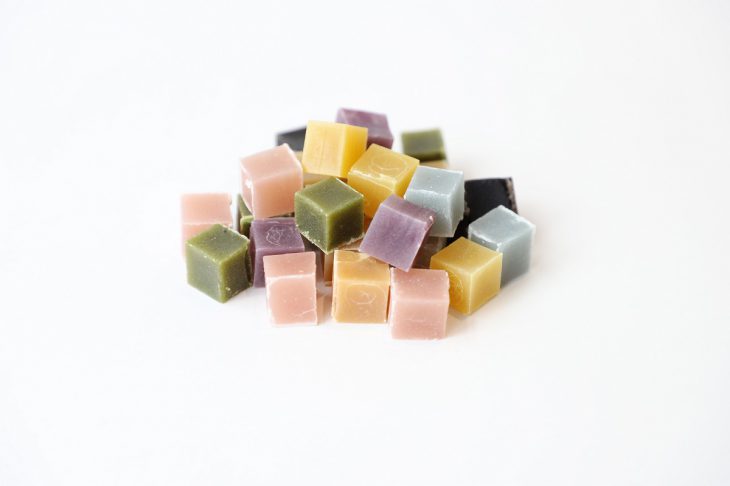 Enjoy Ogi's famous yokan sweets in this new cute and colorful bite-sized treat! Available in seven delicious flavors – black cocoa, caramel, purple sweet potato, pumpkin, raspberry, lemongrass and butterfly pea, and matcha. Individually wrapped so they make the perfect little treat to enjoy at your own pace or share with friends!
Their convenient size makes them the perfect souvenir to bring back home!
Ogi Cube: 540 yen (incl. tax)
Point of sale: Nagasaki Expressway Kinryu Service Area (both directions)
Everyone's Favorite Torakichi-kun – Now Available as a Milkshake!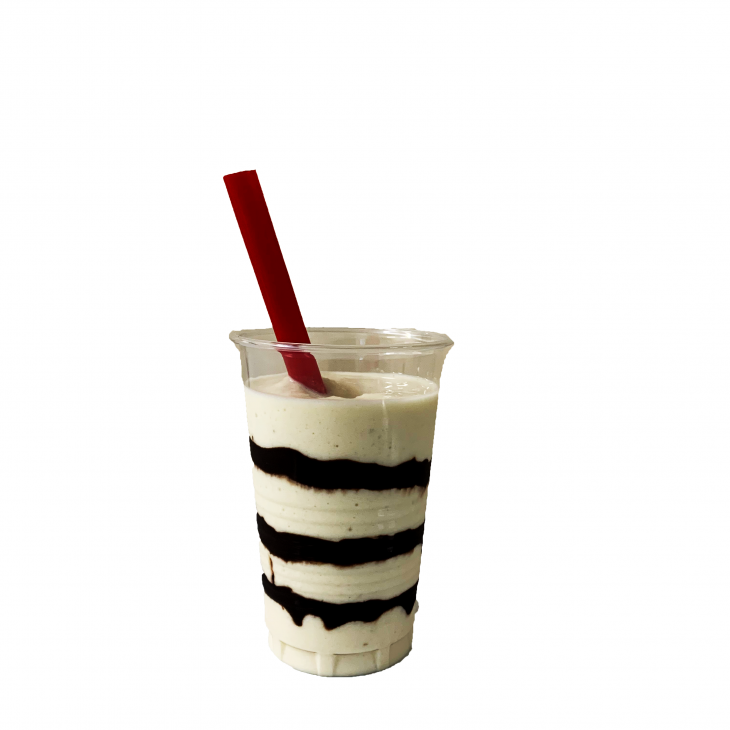 Takeshita Seika, the makers of local Kyushu childhood ice cream favorites Black Mont Blanc, Torakichi-kun, and Mirukukku, is actually headquartered in Ogi! Surprisingly enough, a Torakichi-kun flavored milkshake was never available…until now, that is! Made with banana ice cream and chocolate ganache and identical to the classic Torakichi-kun, this new shake simply had to be delicious!
Point of sale: BASE Ogi (Ogimachi, Ogi)
Ogi City Virtual Reality Ramune "Oh! Gi"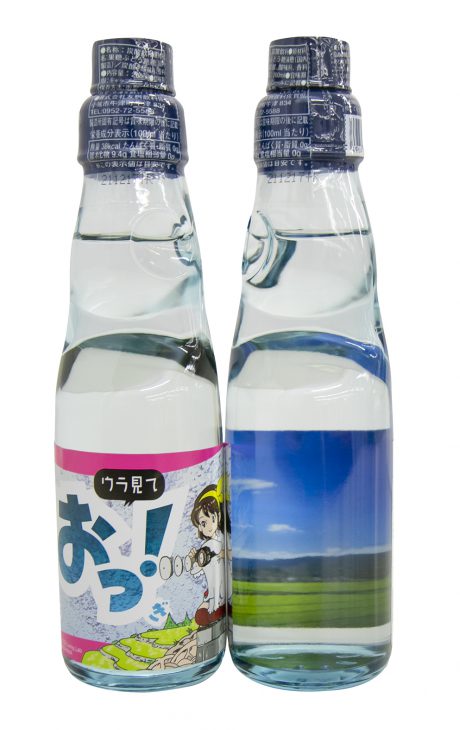 Ramune and virtual reality in one…wait, what? This fun new product is something you simply have to experience for yourself! Inside the bottle of Ramune a special surprise awaits…
Oh! Gi: 270 yen (incl. tax)
Point of sale: Nagasaki Expressway Kinryu Service Area (both directions)
Come visit Ogi!
Just over an hour by car or about an hour by train from Fukuoka, the city of Ogi is full of natural beauty, such as the famous cherry blossom viewing spot Ogi Park and the famous Kiyomizugawa River (chosen as one of Japan's top 100 remarkable waters). Also known as the Little Kyoto of Kyushu, its quaint traditional atmosphere makes Ogi the perfect spot for a leisurely stroll through town…while enjoying some of the city's unique new sweets too, of course! 
■Ogi City's Official Website: https://www.city.ogi.lg.jp/main/34842.html