Kitsuki City – Agricultural and fishing experience in the countryside of Oita Prefecture
Kitsuki City located in Oita Prefecture is a beautiful and historical small town, surrounded by mountains and facing Beppu Bay in the east.
Surrounded by nature, visitors can experience agricultural and fishing tours, guided by locals. This time, our American presenter Javier and Nupur from India participated in such a tour.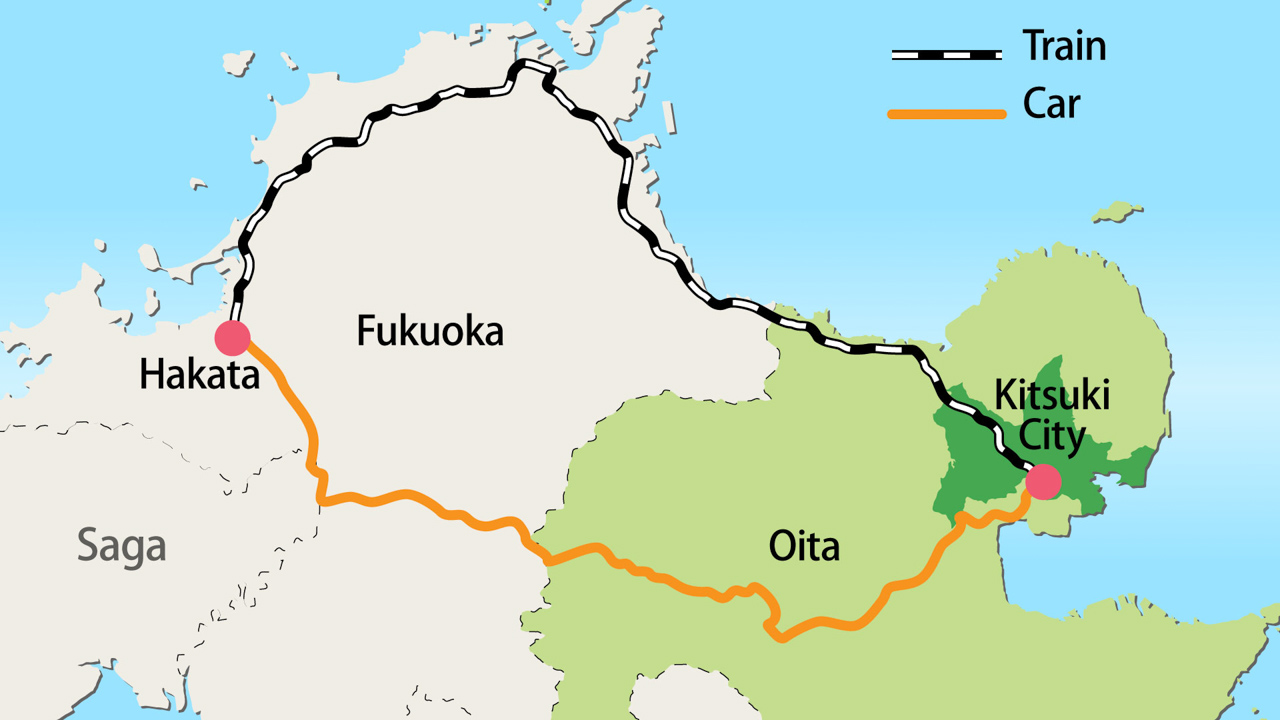 Access
By JR Train … JR Hakata Station to Kitsuki Station in 100 minutes, one-way ticket \5,140円
By car … From Fukuoka City via Oita Expressway 2 hours.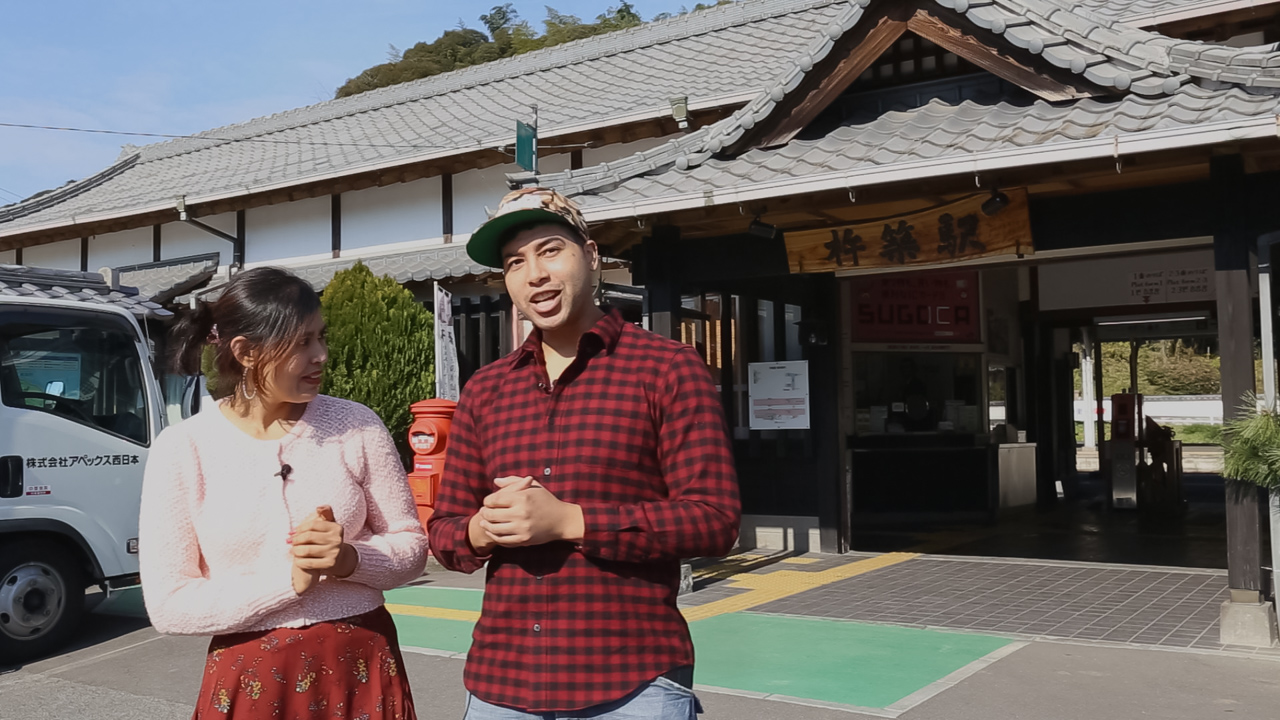 The most convenient way to move around in Kitsuki is by car. That`s why we rent a car after our arrival by train.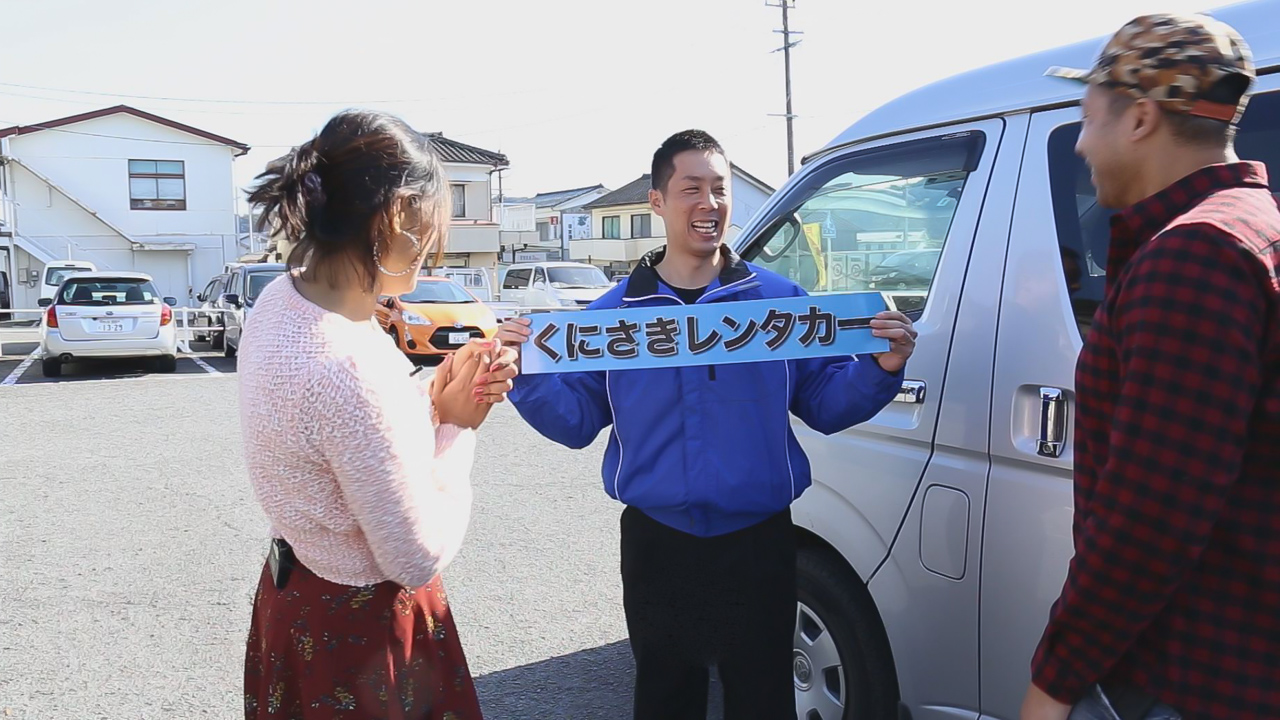 "Kunisaki Rent a Car," a local car rental company offers a special pick up service from Kitsuki Station. It`s a very helpful service, especially for first-time visitors, to enjoy your trip without any worries.
Kunisaki Rent a Car
Attraction of the Mountains around Kitsuki ① Beautiful mountains and astonishing countryside scenery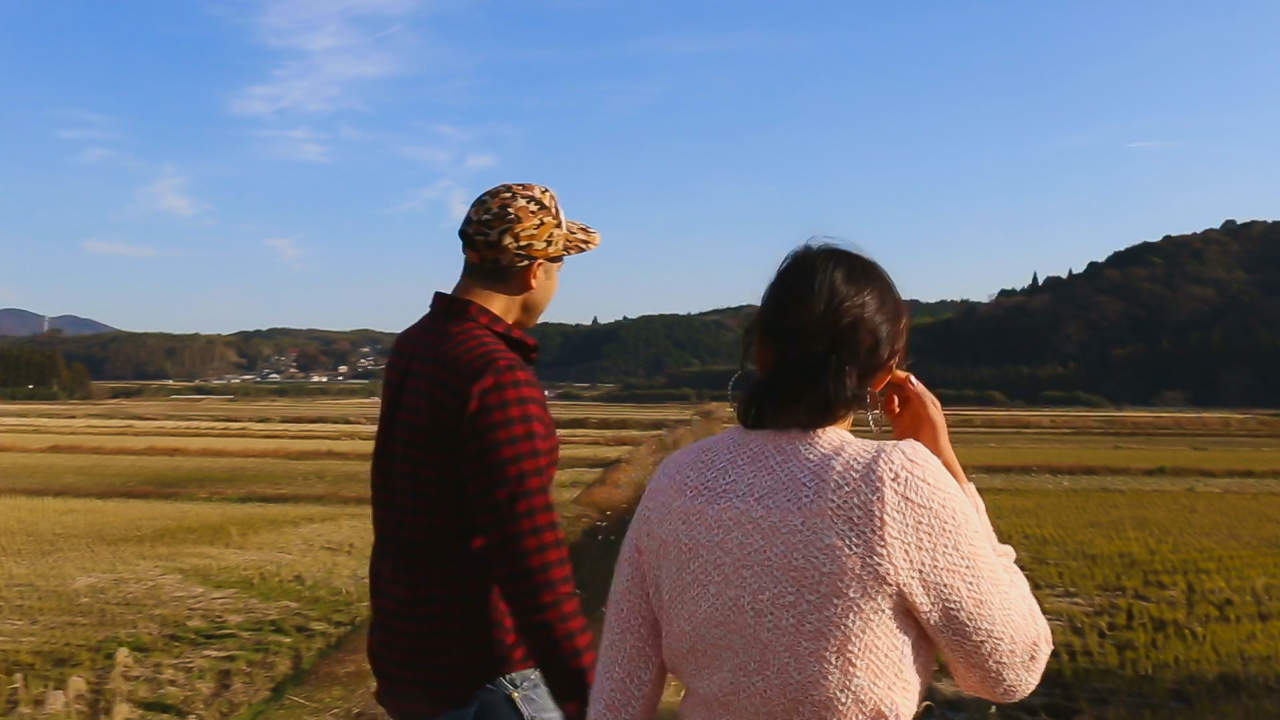 When going around in Kitsuki by car, you will find yourself always surrounded by beautiful mountains and rural landscapes that are spreading all over.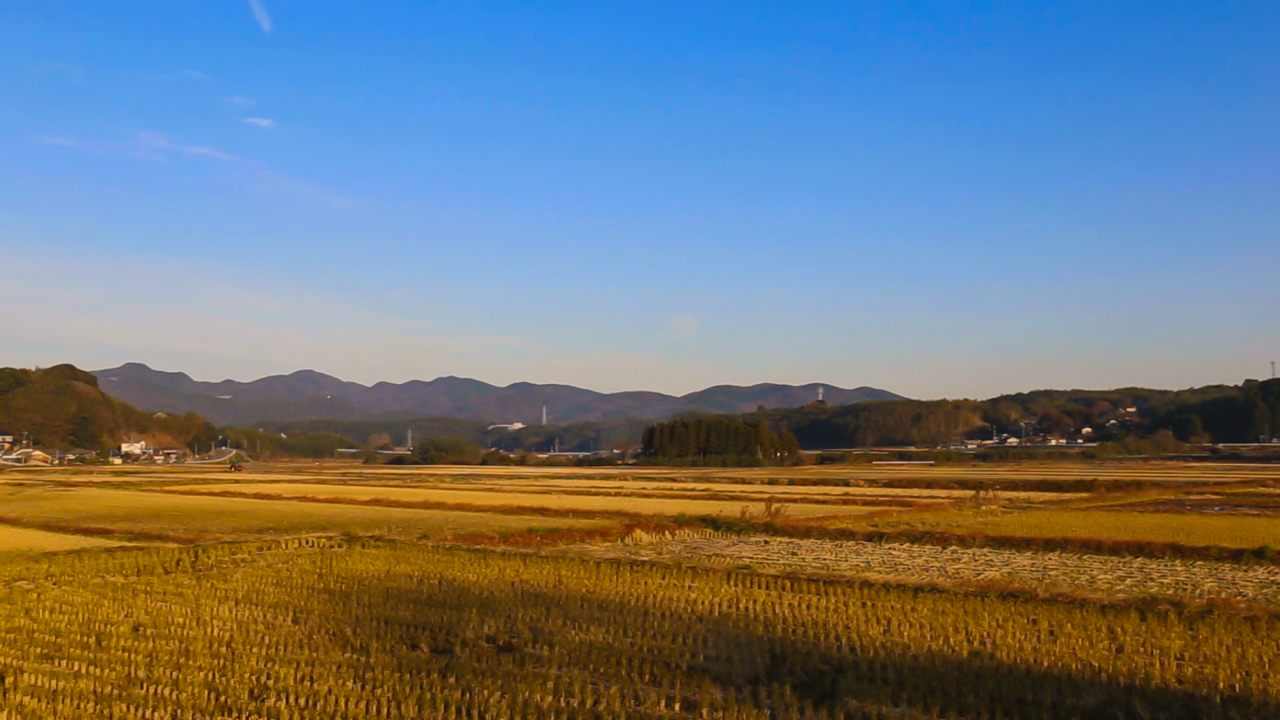 Our presenter Javier said about the scenery:
"This is a very common image of Japan. If you think about the imagery the scenery of what you would come to expect, this is it!" and Nupur added, "This is Japan!".
Both were amazed by the natural beauty of the area.
Attraction of the Mountains around Kitsuki ② Farm Guest House/Inn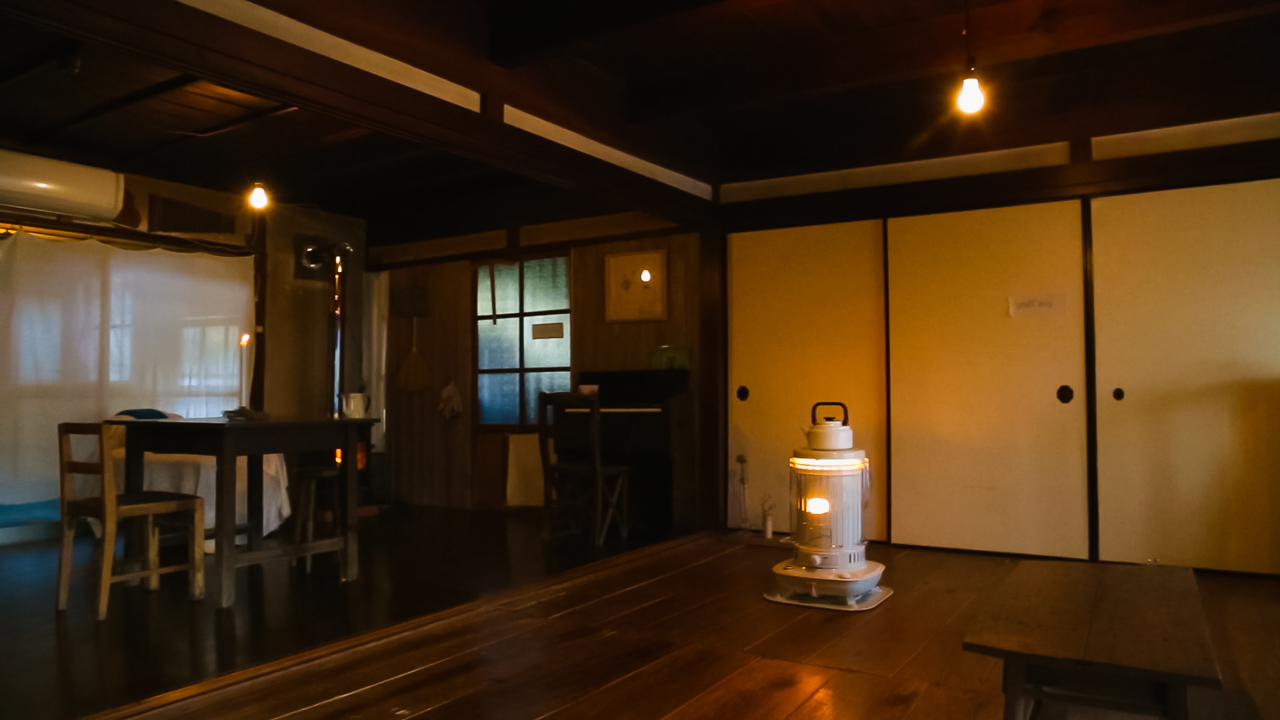 In Kitsuki City you will find many farm-guest-house accommodation facilities, where you can stay and experiencing agriculture.
The charm in this type of accommodation lies in experiencing rural lifestyle combined with its beauty. Furthermore, you can get in touch with the warm-hearted locals. It has become very popular recently, and we highly recommend this type experience.
That day, we stayed at Kate no Ie, a renovated 80 years old building used as a guest house. A very spacious interior has been specifically designed to invite feelings of relaxation and serenity. Many parts of the house still remain in their original condition which offers an insight of Japanese life from long ago.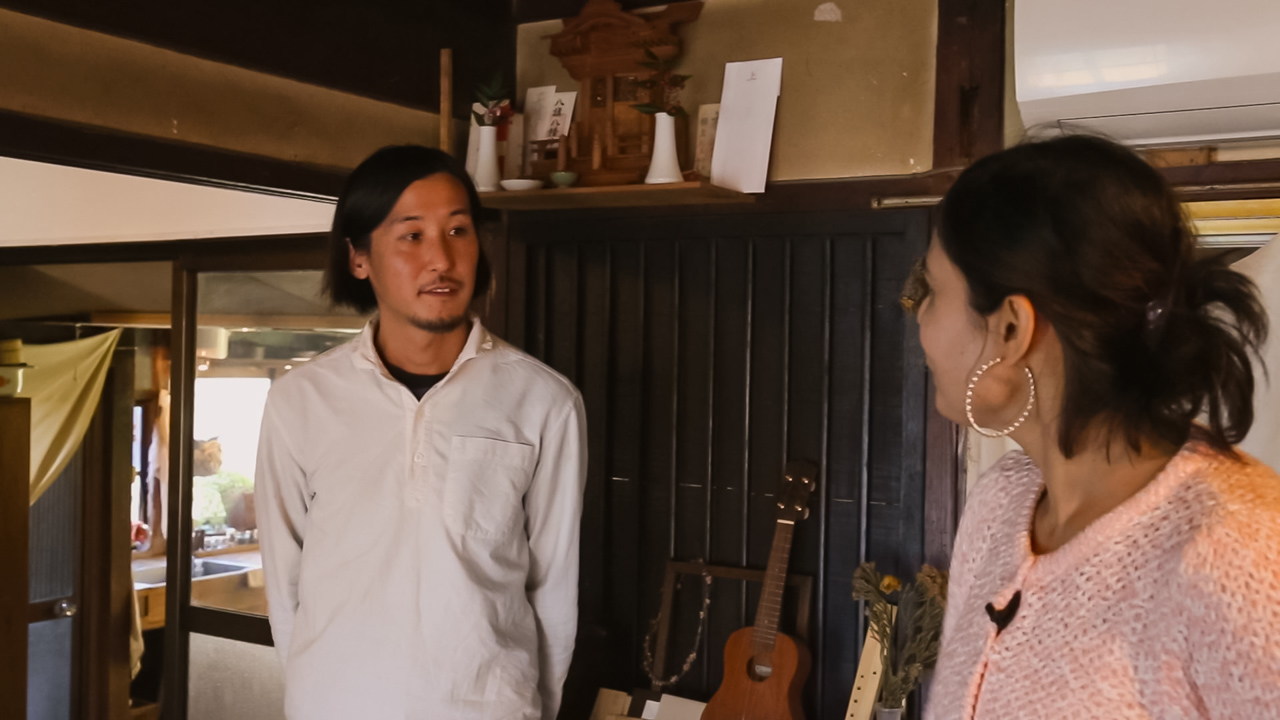 "Isn`t daily life somehow inconvenient here?", asked Nupur one of the owners."There might be some things that are inconvenient, but we have fresh air, delicious water, and food." he answered with a smile on his face.
Attraction of the Mountains around Kitsuki③Miso making workshop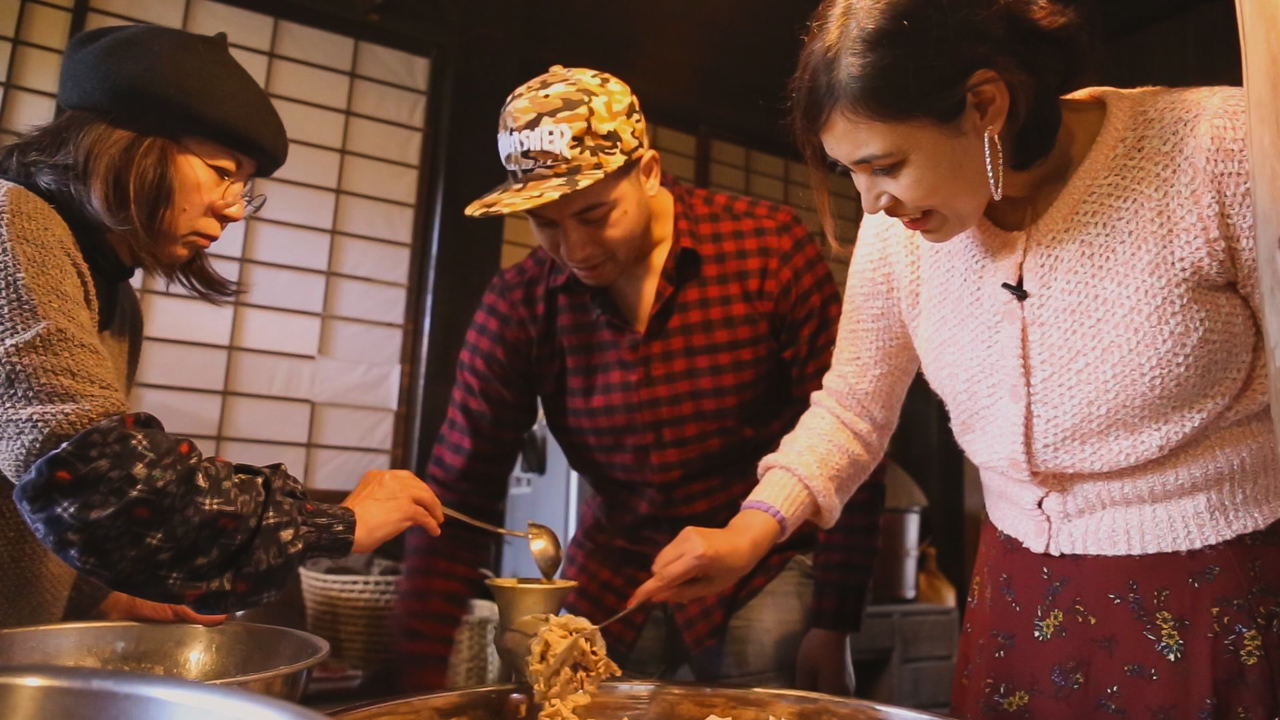 Depending on the season, there are many workshops and things you can experience at guest houses in Kitsuki. This time, we had the opportunity to attend in a miso making workshop. Miso is a traditional Japanese seasoning produced by fermenting soybeans with salt and other ingredients. It`s mainly used for miso soup and indispensable for cooking in Japan.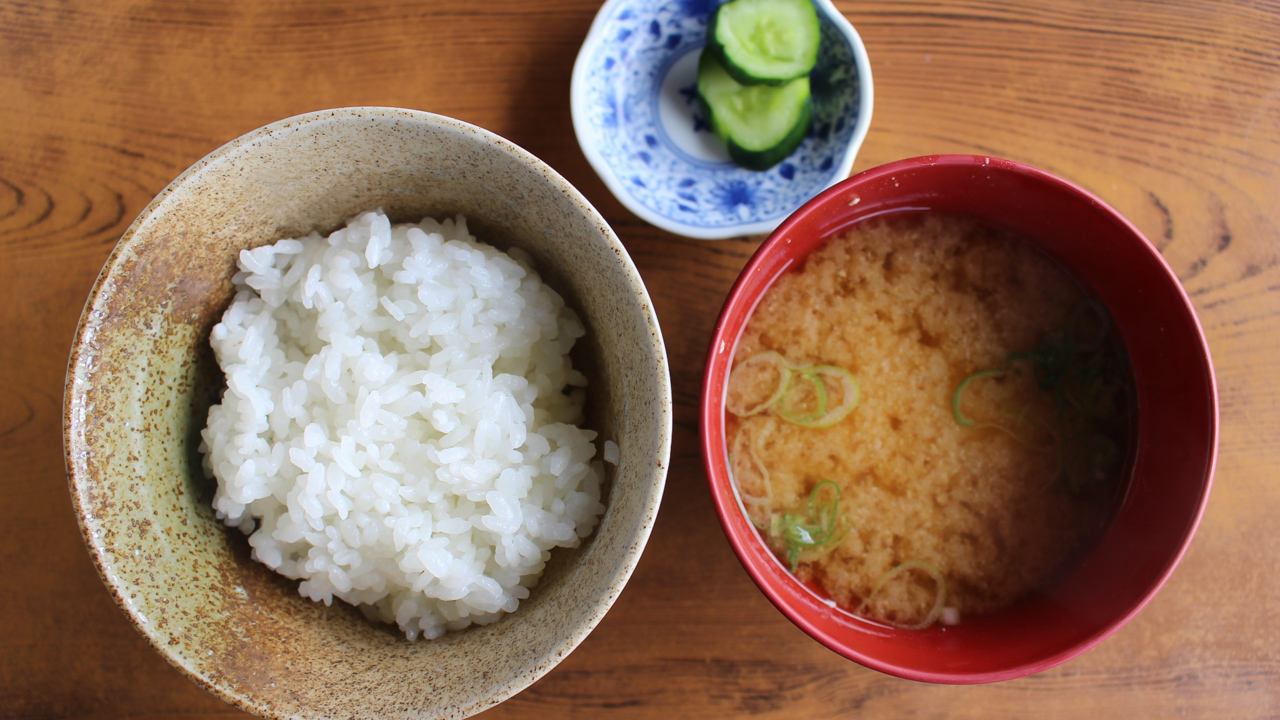 Miso soup (right)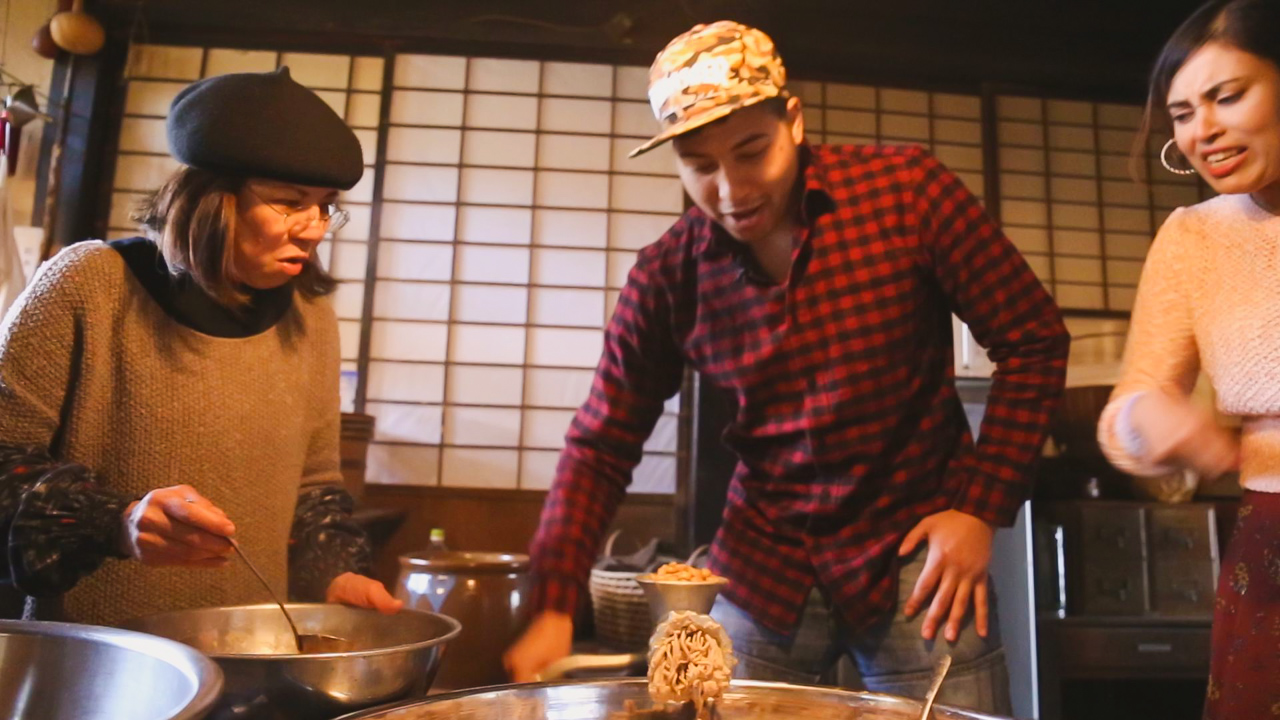 The first step in the making process is to crush steamed soybeans.
Javier and Nupur just knew miso from the supermarket, so they were pretty excited about seeing how it made.
Both showed their skills at the mincer machine.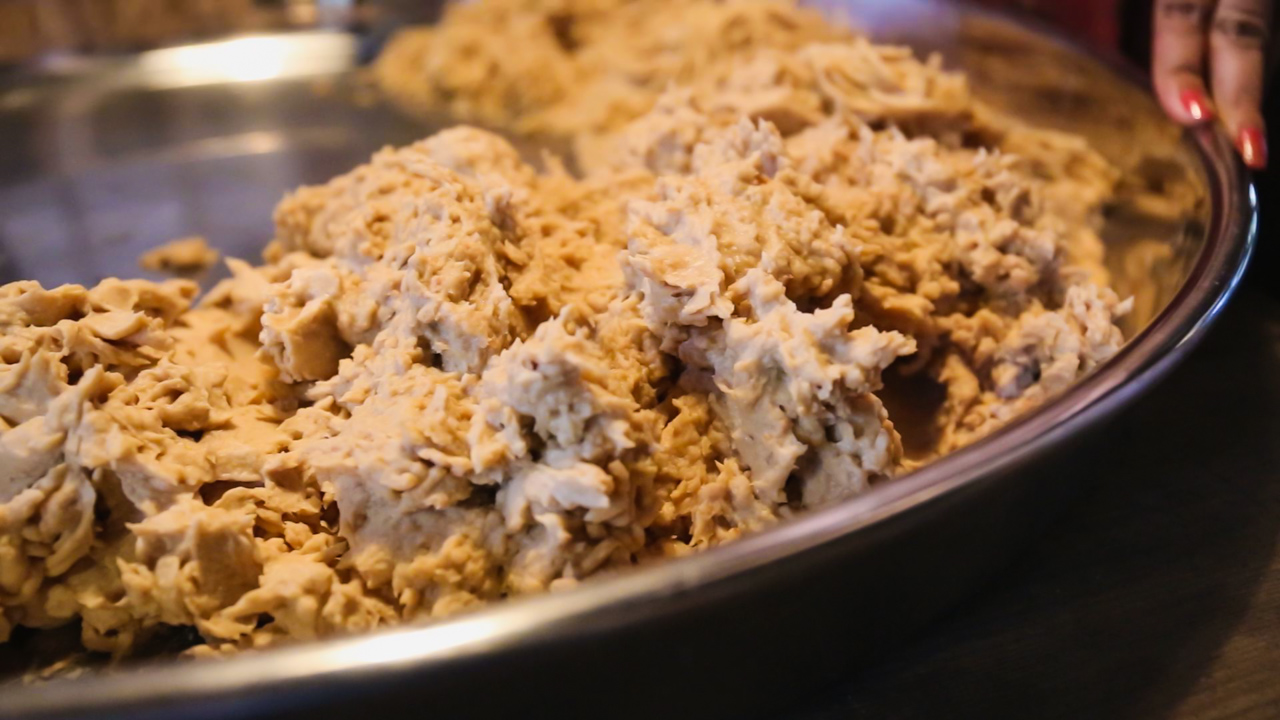 Soybean made into paste with a mincer machine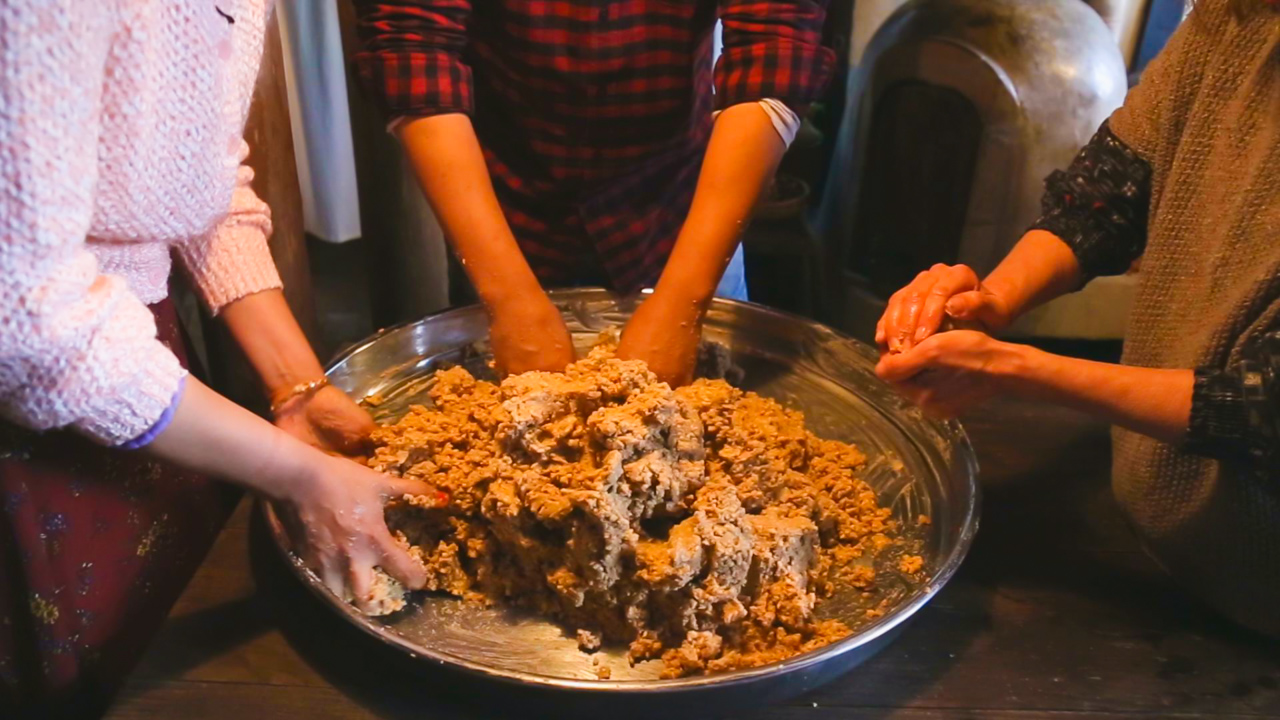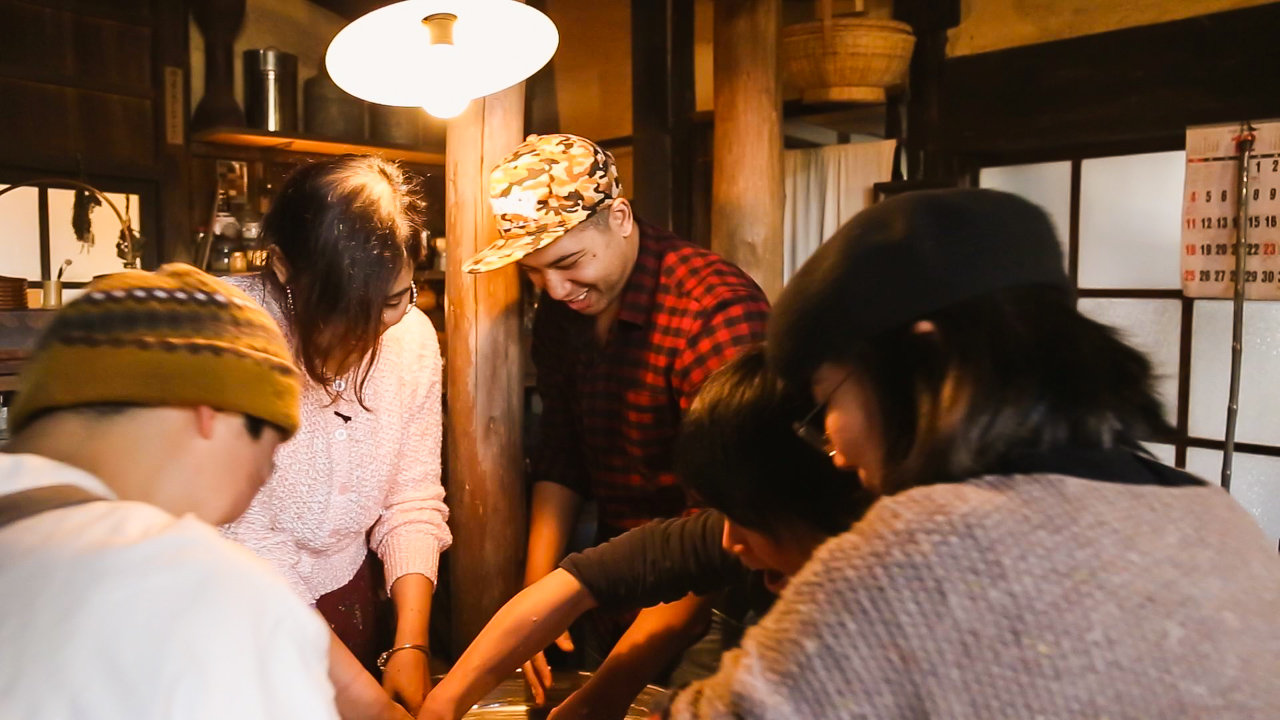 Seaweed and salt are added to the crushed soybeans to season it.
The secret to making delicious miso is, to make it with passion and tender loving care. That`s why, at one point of the process "Oishikunare," become delicious, become good everyone is shouting towards the miso.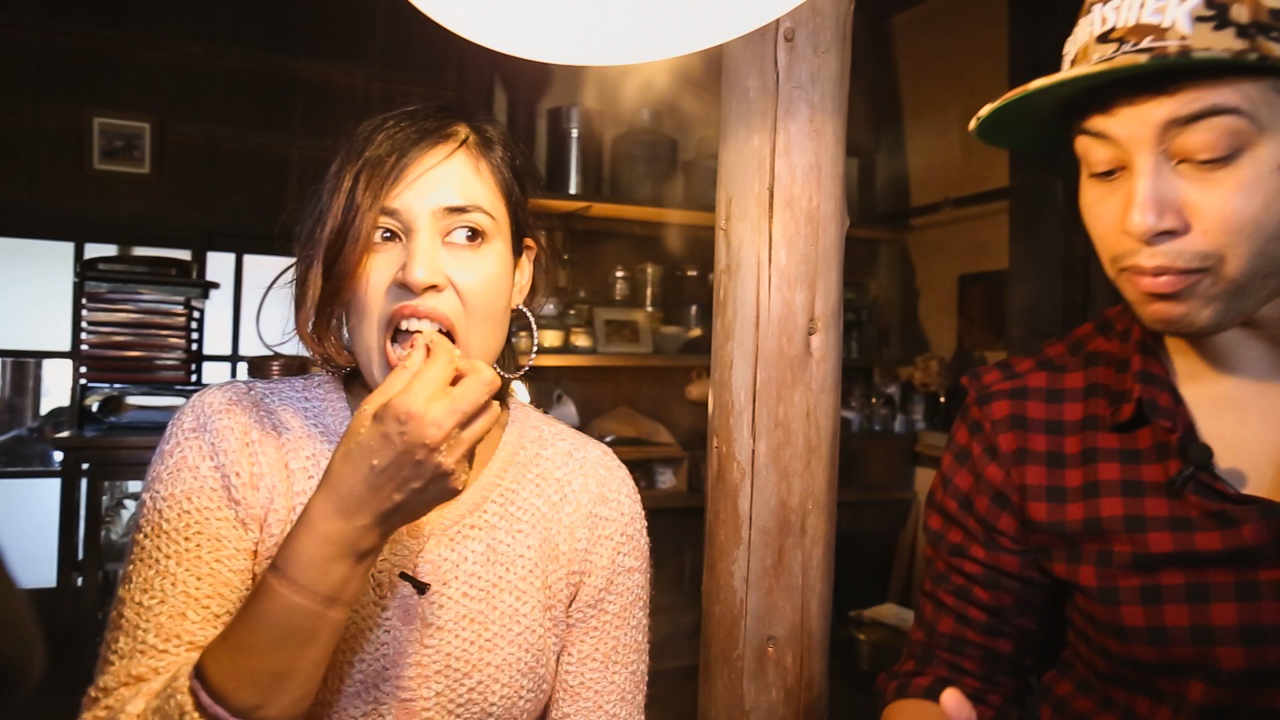 「How does it taste ?」curiosity during the miso making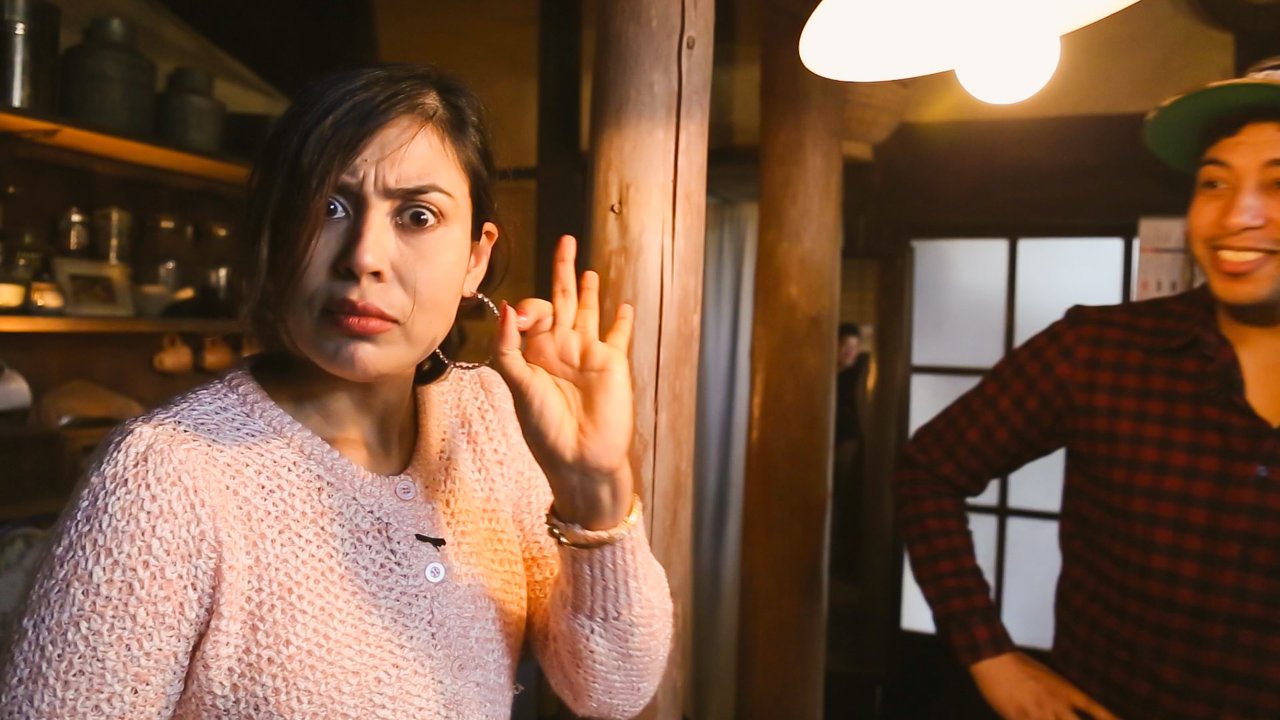 「How does it taste ?」curiosity during the miso making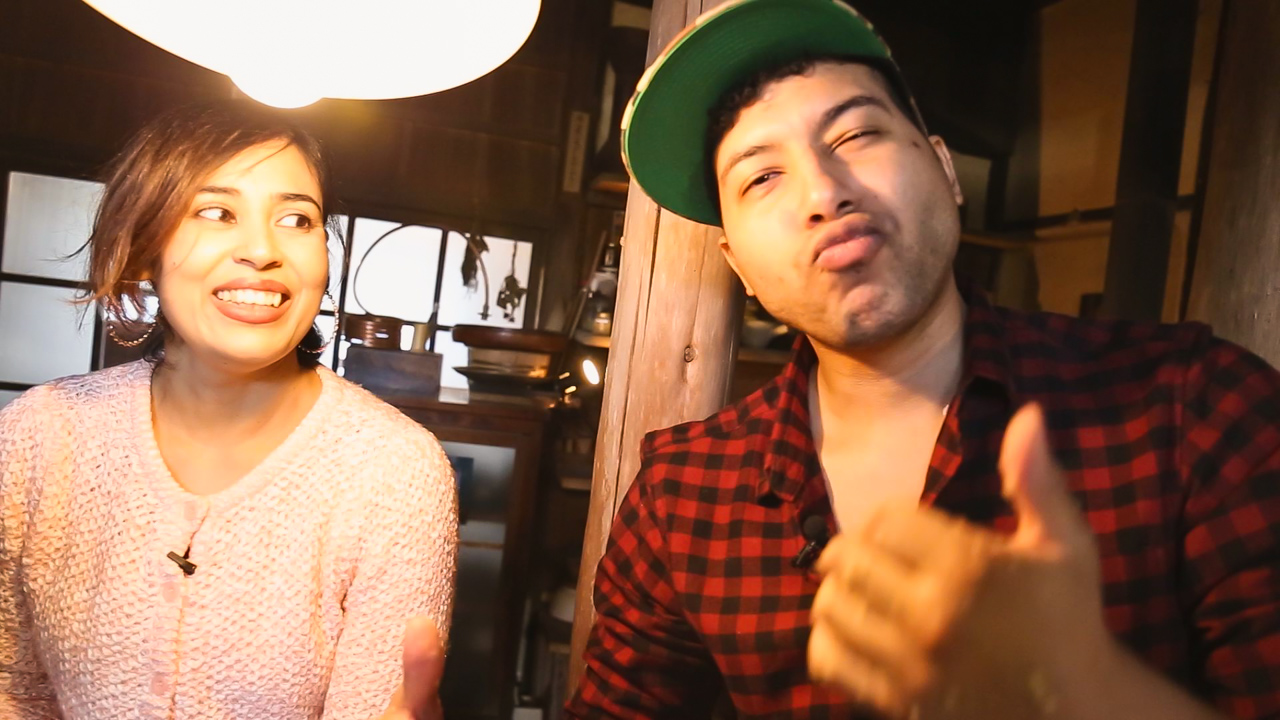 Javier seems to be quite satisfied.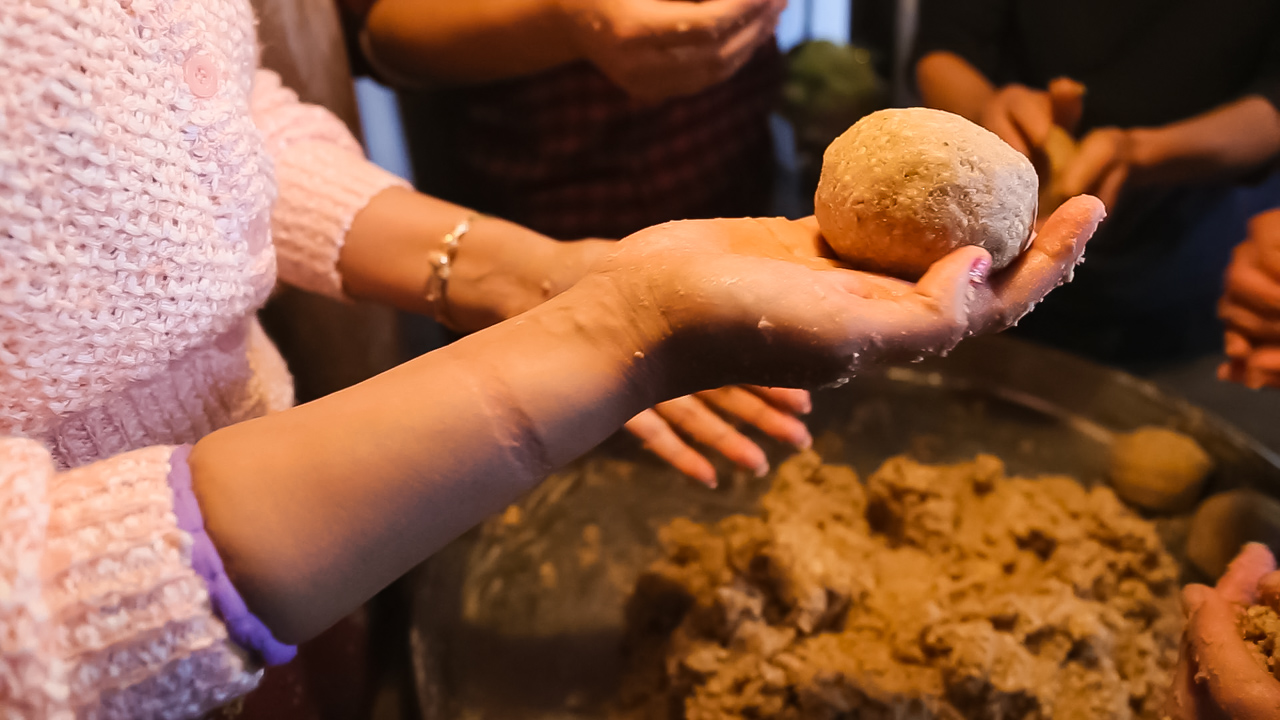 Temperature, humidity and oxygen content, are all important factors in not only maximizing mold growth and enzyme production, but to prevent other harmful bacteria from producing. After a half year of fermentation, delicious miso can be enjoyed.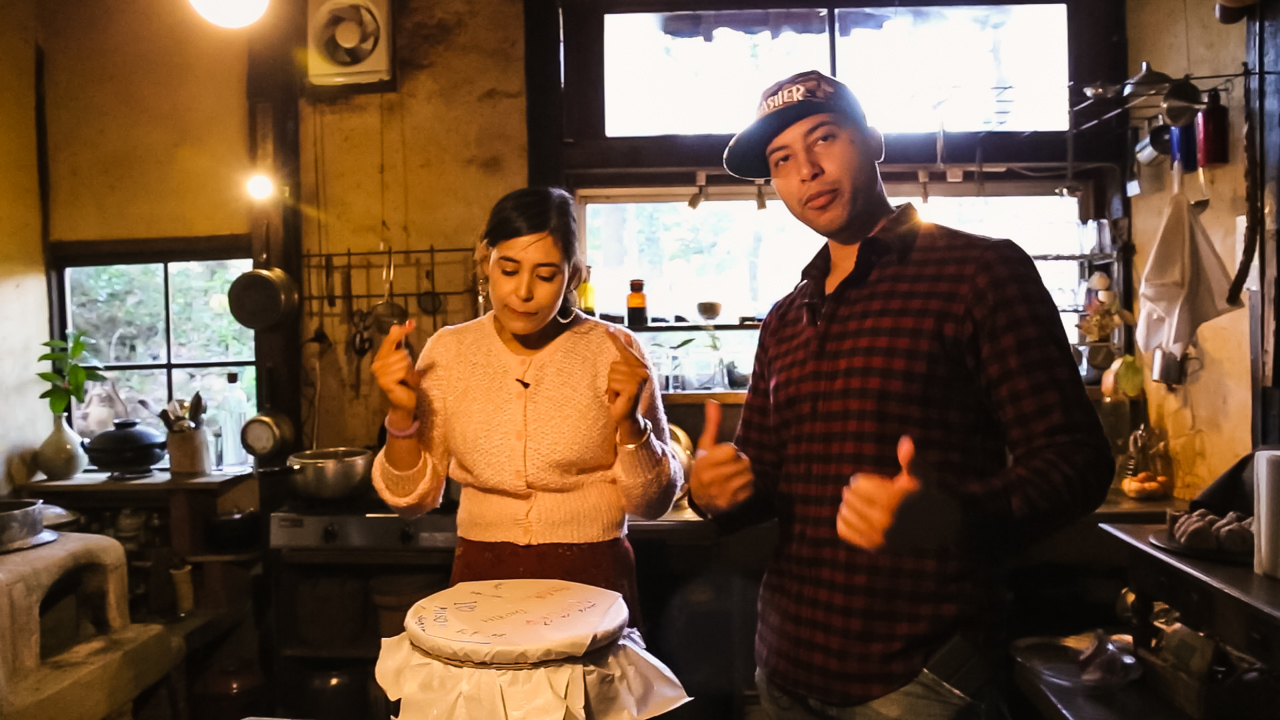 After the miso is packed and stored, our two presenters looked really satisfied. A great experience to see how the everyday food miso is made.
Attraction of the Mountains around Kitsuki④Ingredients originated from Kitsuki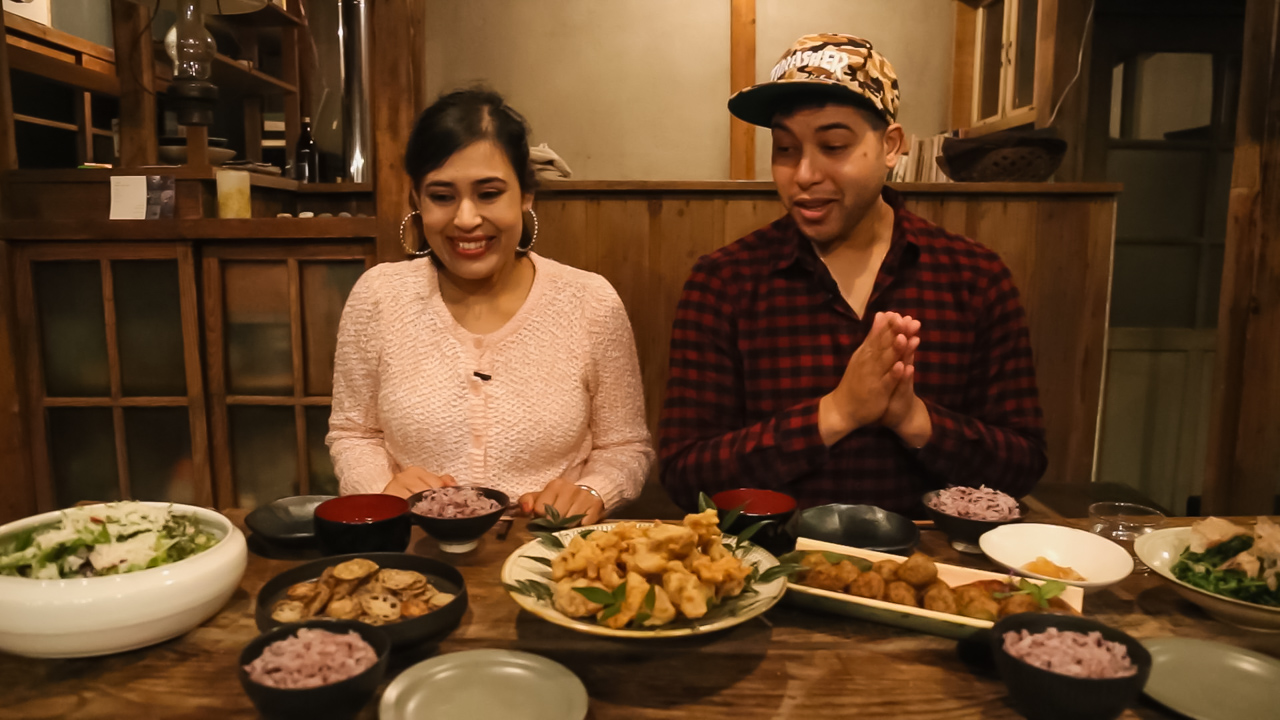 Dinner was made with plenty of ingredients originated from Kitsuki. Tempura, a spinach dish, sauté and of course, miso soup made with miso from last year are just a few dishes our presenter could enjoy that day for dinner.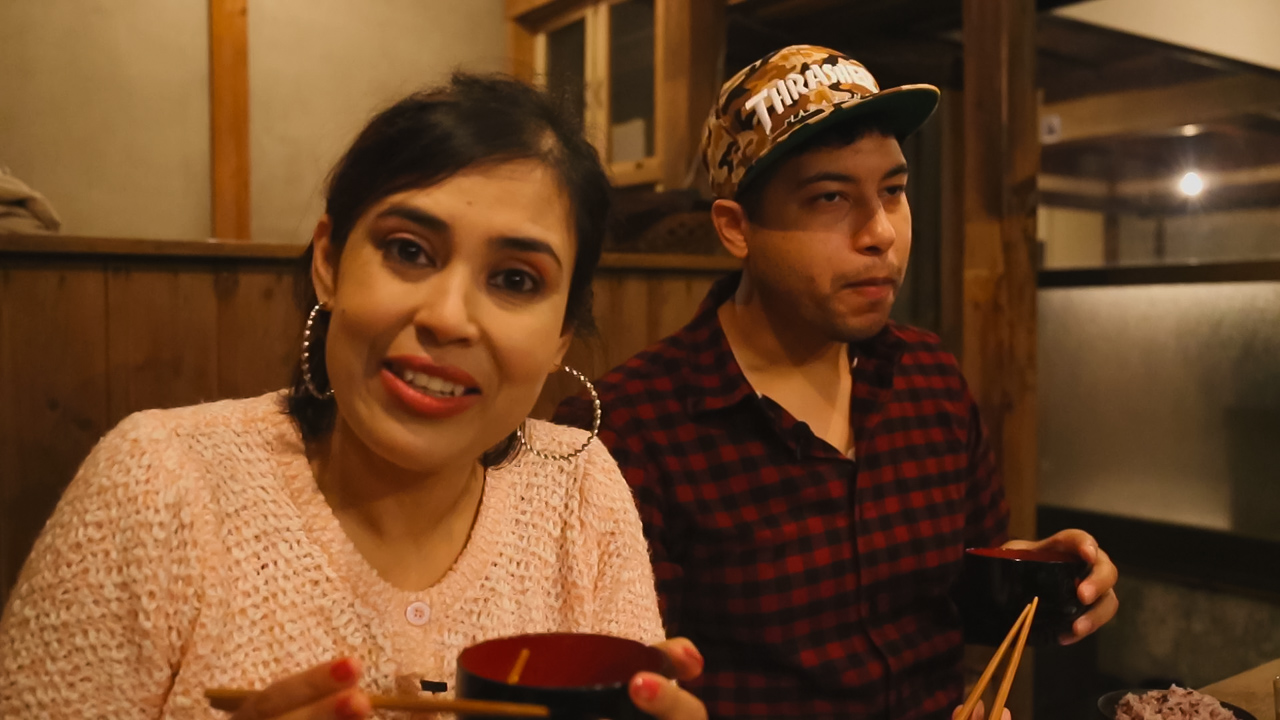 "The taste of the miso is completely different to the miso I usually buy at the supermarket," said Nupur. Javier added, "That`s really a few steps above what I used to have!" Both were totally surprised by the full flavor of the miso. No need to mention that both of them are impatiently waiting to get a portion of the miso they made earlier, in six months.
For inquiries and information about farm guest houses, please contact the Kitsuki Tourism Organization
Kitsuki Tourism Organization(English speaking staff available)
info@kit-suki.com
Attraction of the Sea ① Fishing experience in the Beppu Bay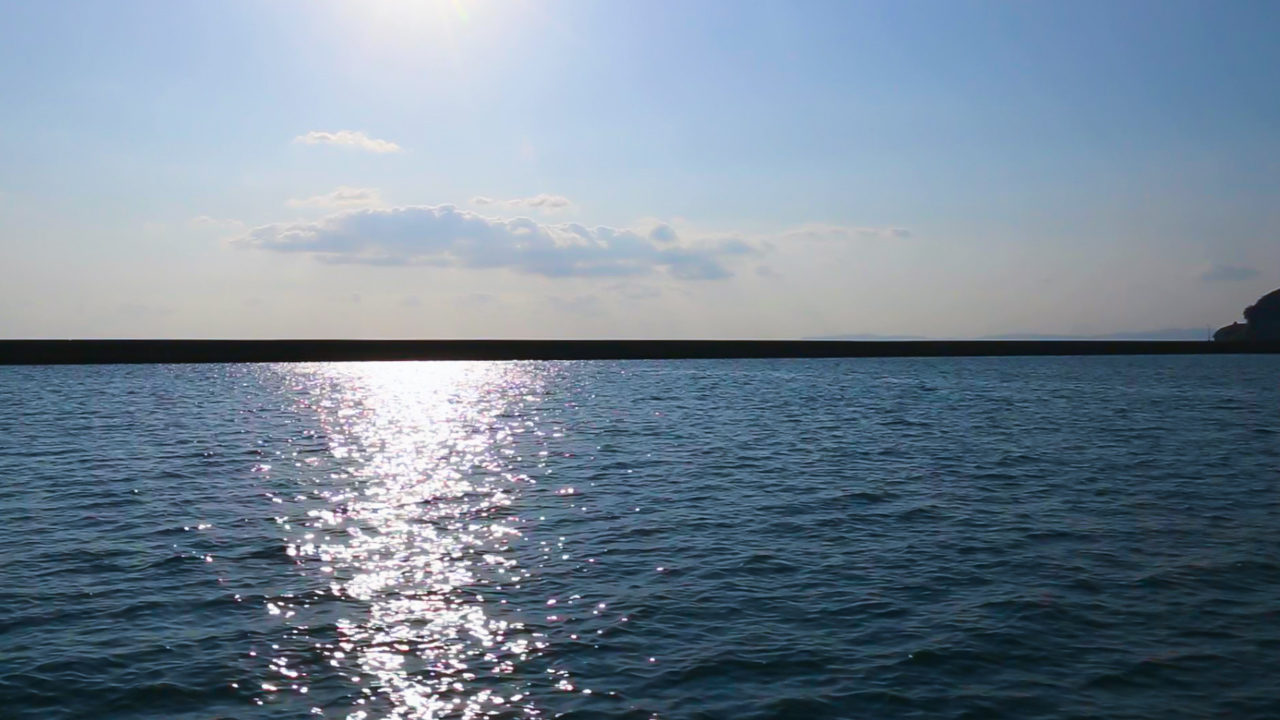 Kitsuki is facing Beppu Bay. That is the reason why there are plenty of marine products and a flourishing fishing industry. We went on a special tour, where we were able to get a taste of what work is like for a fisherman.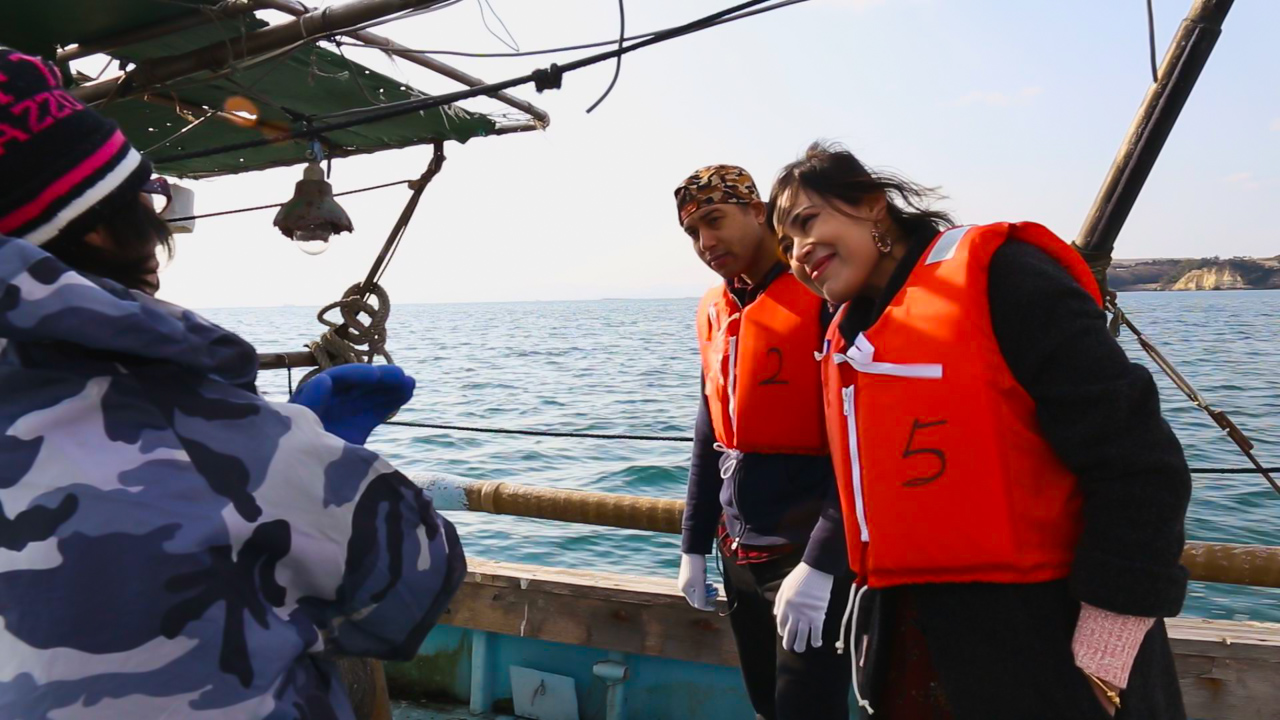 On the "Kinseimaru" fishing trawler we entered the sea with the aim to catch some big fish. Trawling is a method of fishing that involves actively dragging or pulling a trawl along the bottom of the sea or in mid-water at a specified depth. You can catch many different kinds of fish, but you do not know what is being caught until you pull it up.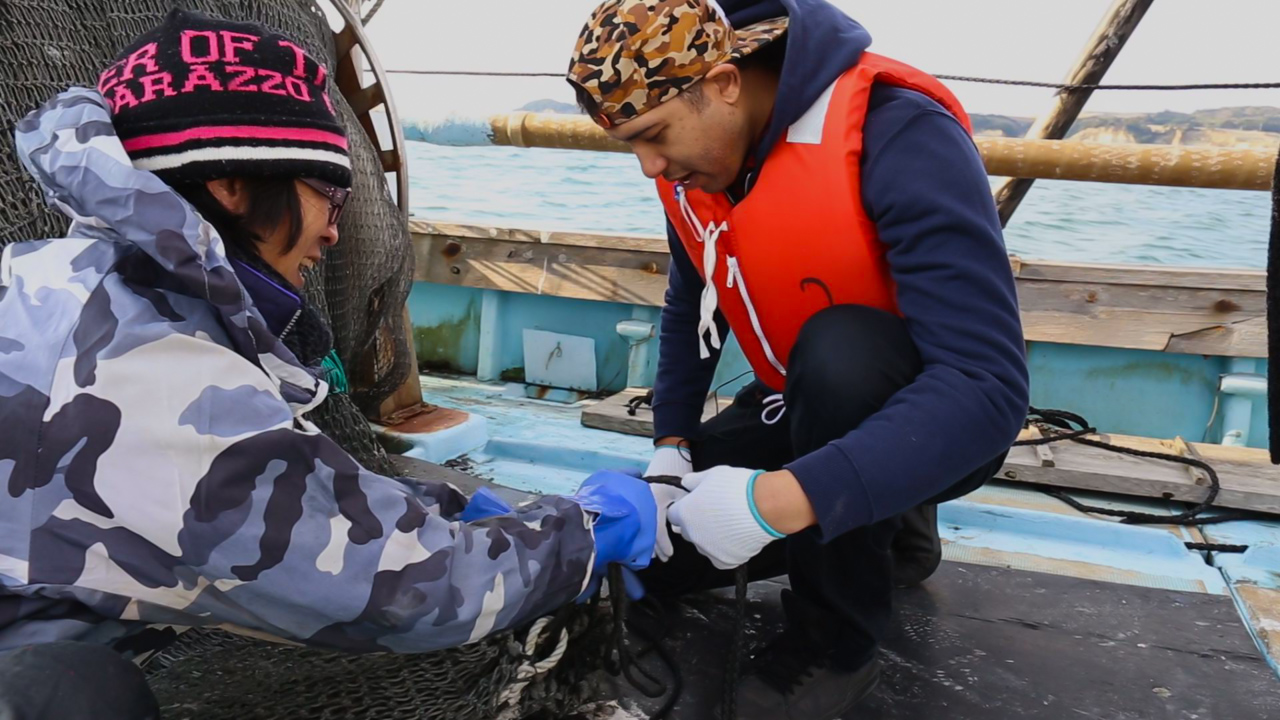 Fishermen will teach several things, for example how to tie the net. Javier accepted the challenge and tried it but struggled with the unique knotting method, "It`s too difficult, I can`t remember."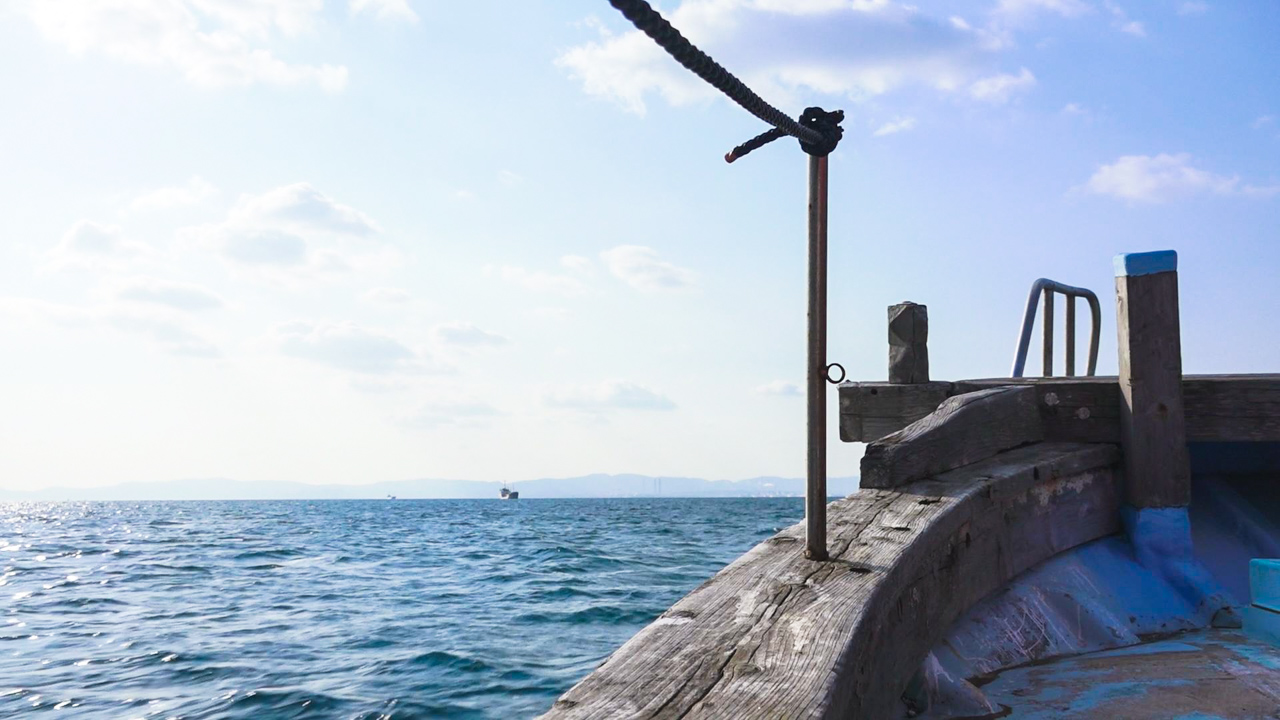 The fishing ground changes according to the weather of the day and the sea. That day, we fished at a place which was around 30 minutes away from the port.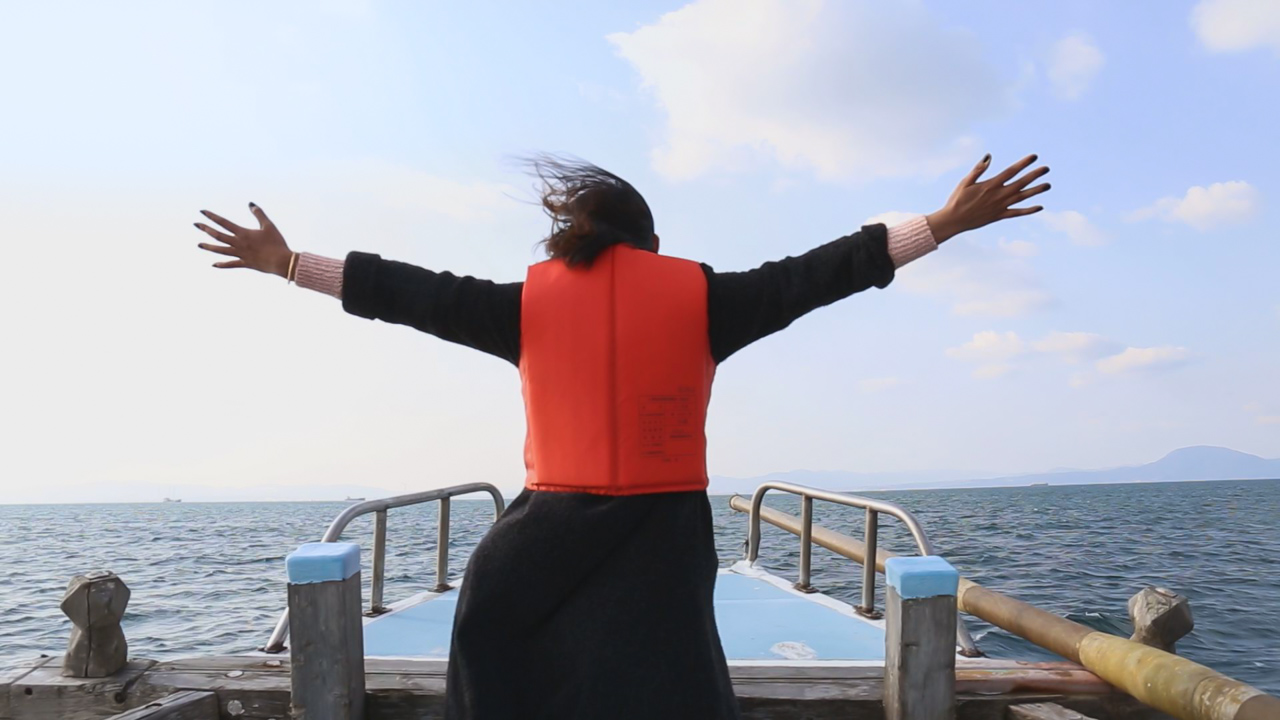 "Look around; there`s nothing but the beautiful sea. Amazing view, isn`t?" said Nupur while imitating a Titanic scene.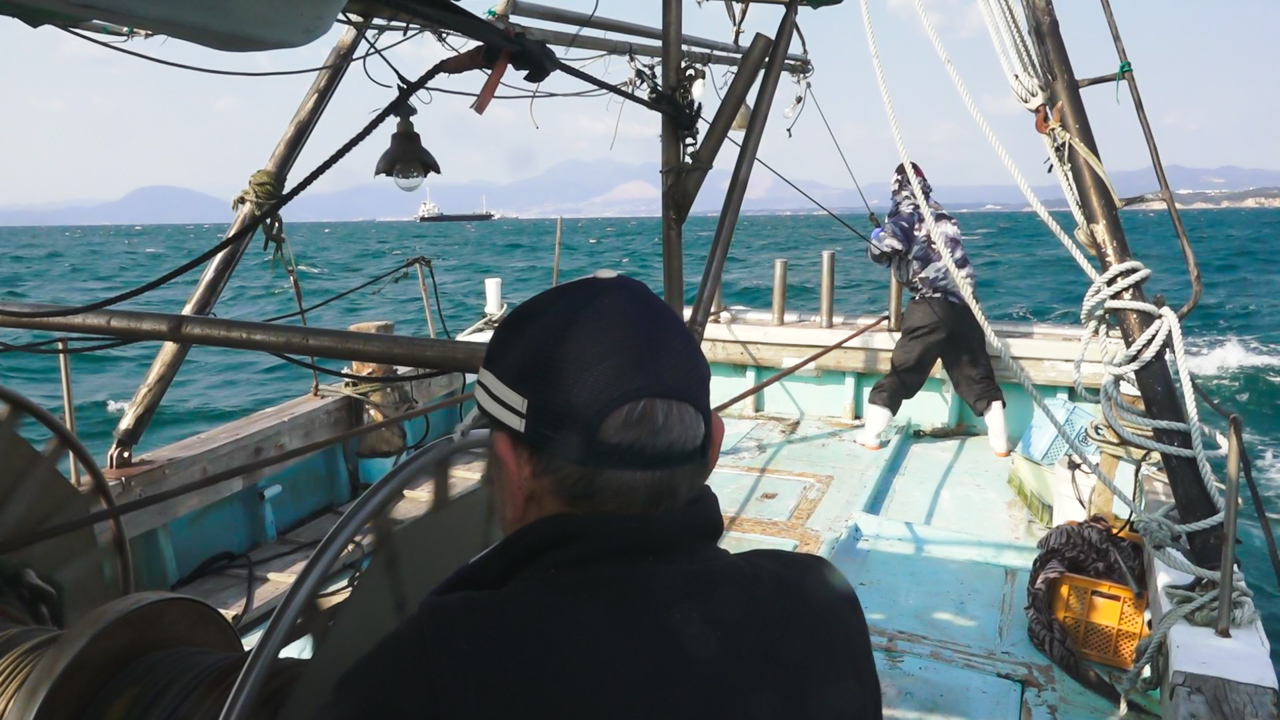 The trawling time was about 30 minutes.
Even though the sea was a bit rough that day, the fisherman did their job without fear or getting seasick.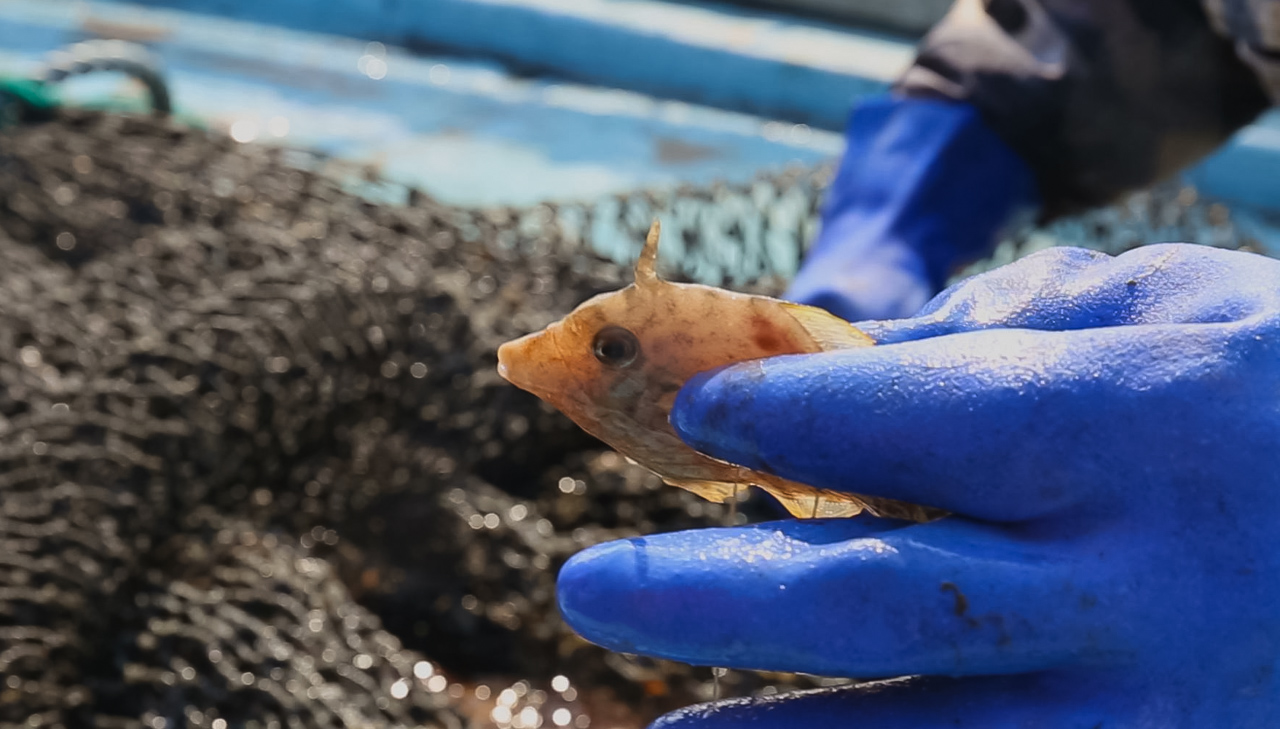 Unfortunately, due to the short duration of the trawling, there were only a few fish in the net. Nevertheless, it was a privilege to be out in the open sea and to get an impression of the life of hard-working fishermen.These are tours where you can learn life lessons and appreciation for small things in life.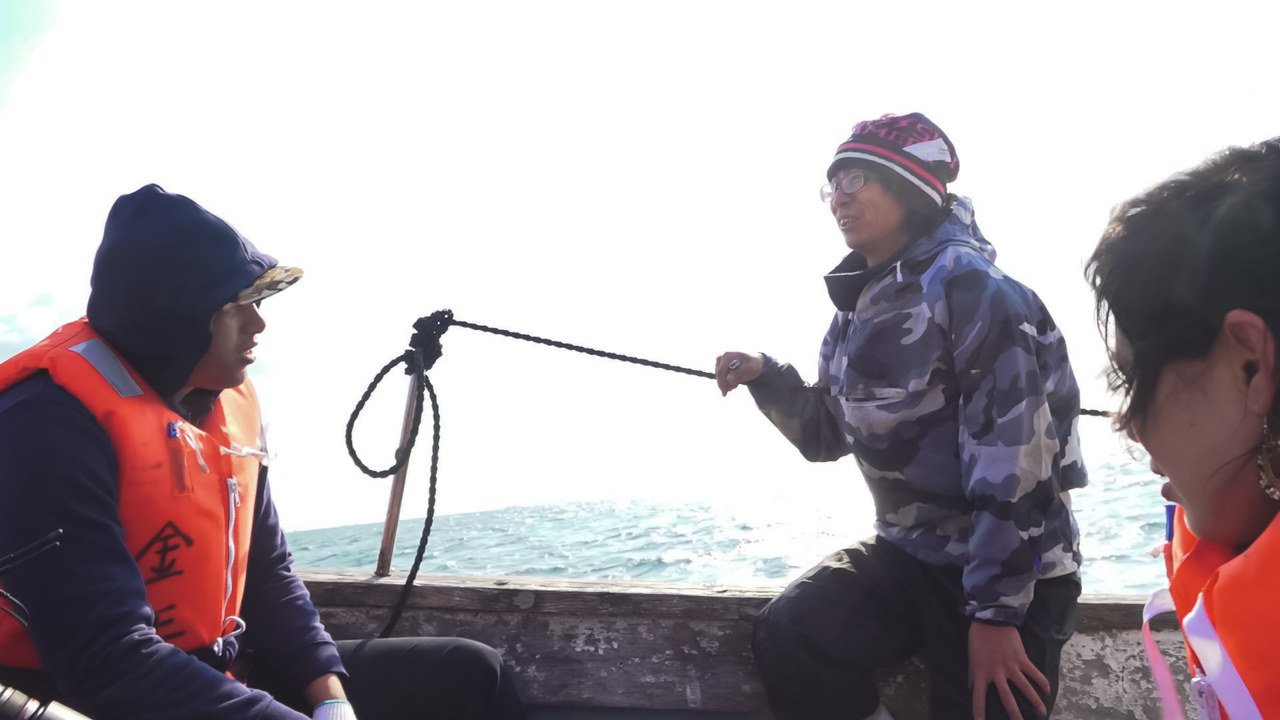 Attraction of the Sea ② Delicious marine products
After the boat tour, you can enjoy delicious seafood at the captain's house.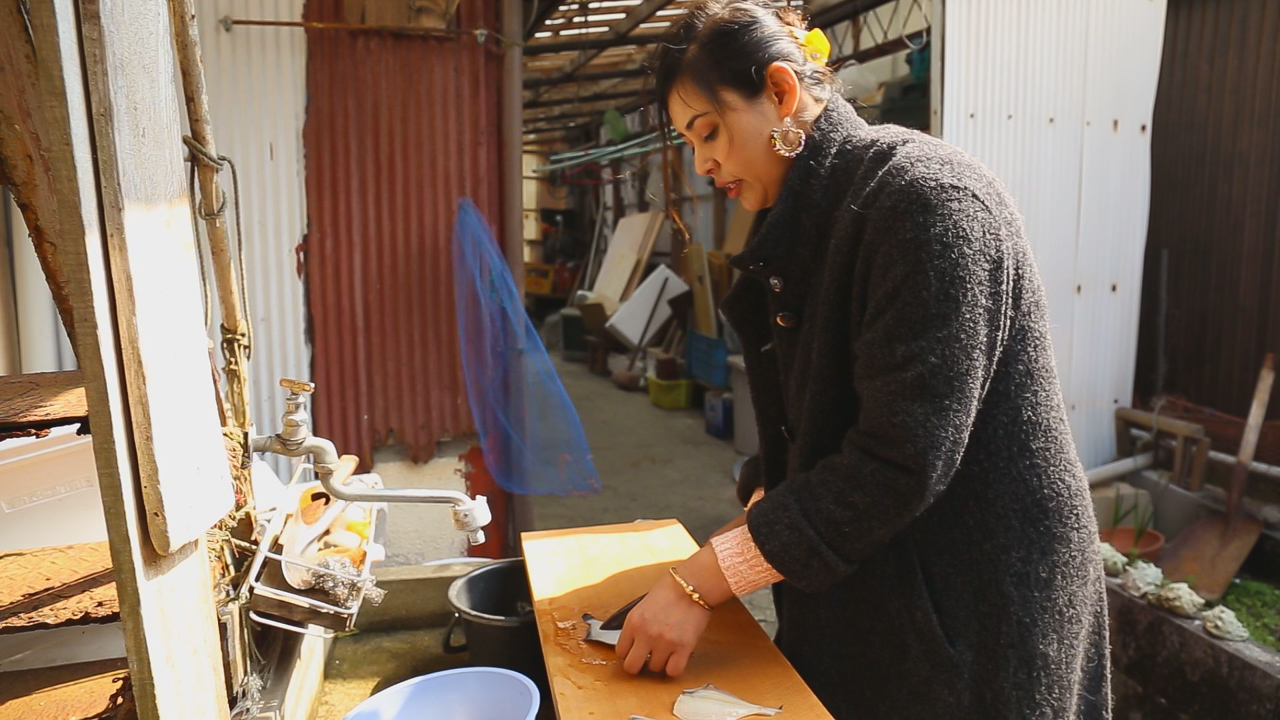 We helped the captain`s family with preparing the meal. Nupur said proudly, "Cooking is my specialty, leave it to me!"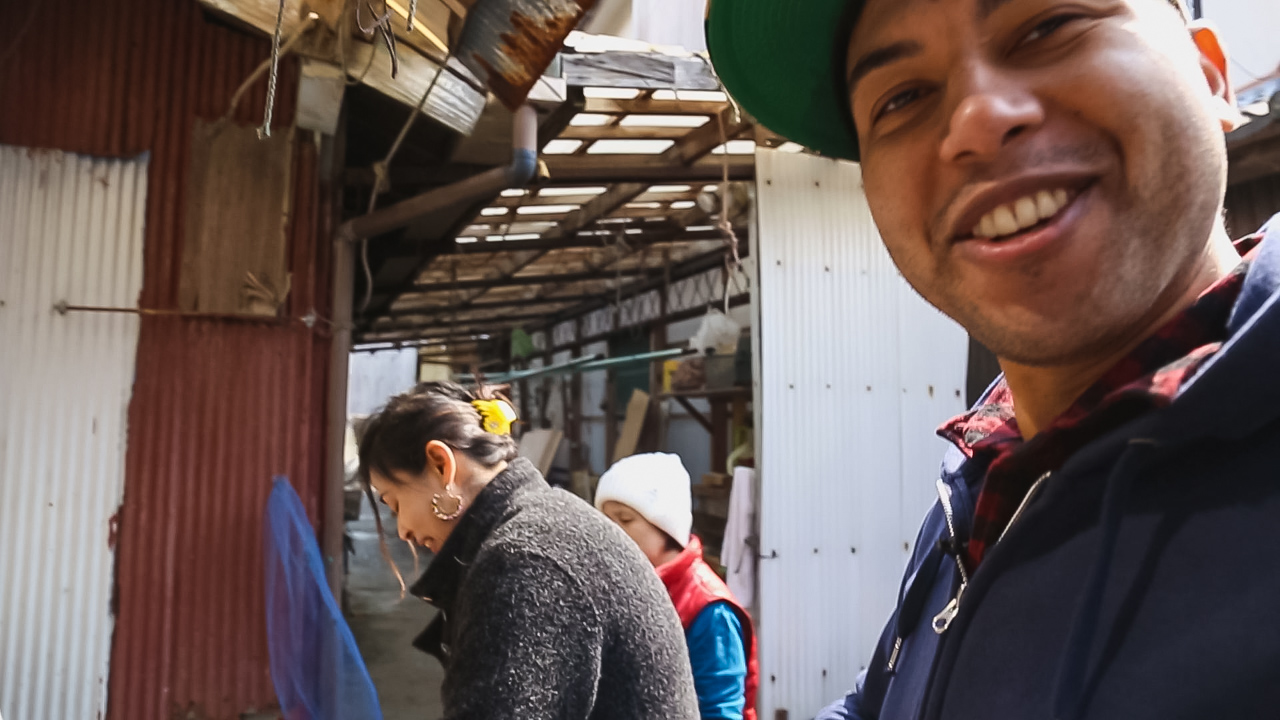 Silently waiting next to Nupur, who is preparing the food, Javier said what he was thinking all the time watching her."The faster she does this, the faster I can eat!" Hungry Javier was waiting impatiently for his lunch meal.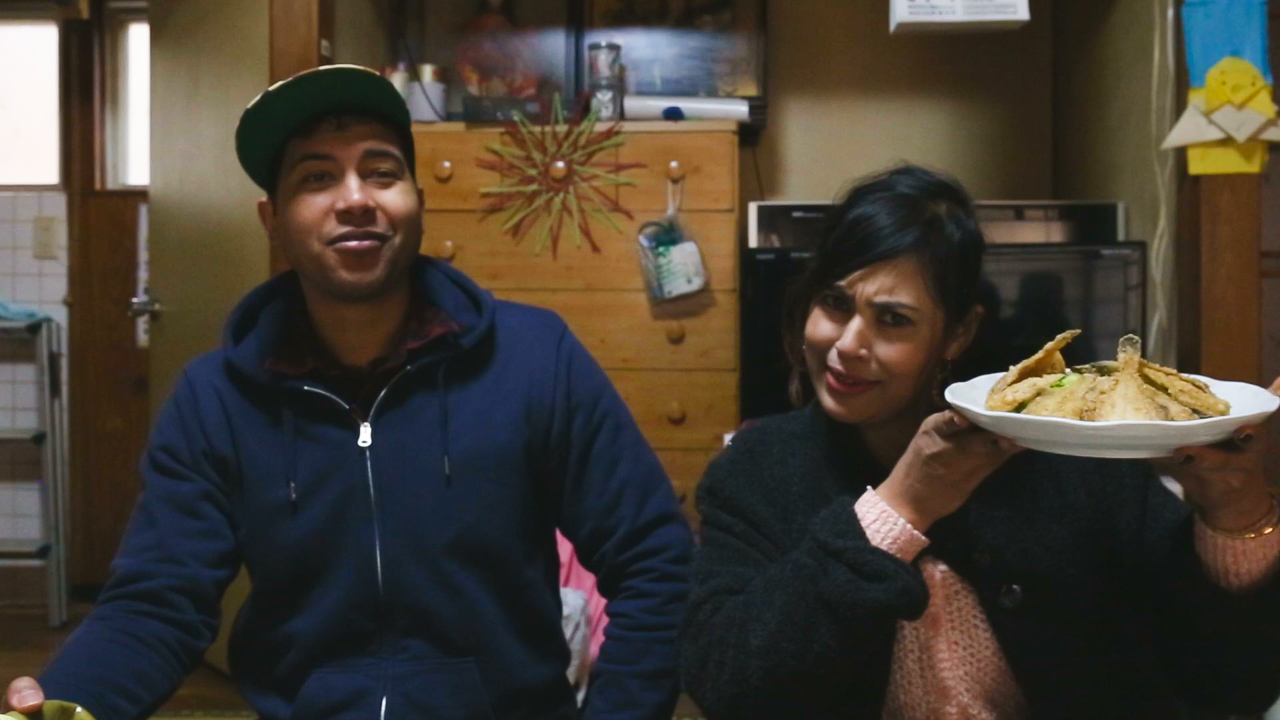 When Nupur got the plate with fried fish, she said proudly: "Look! That`s the fish I prepared! It must be delicious!"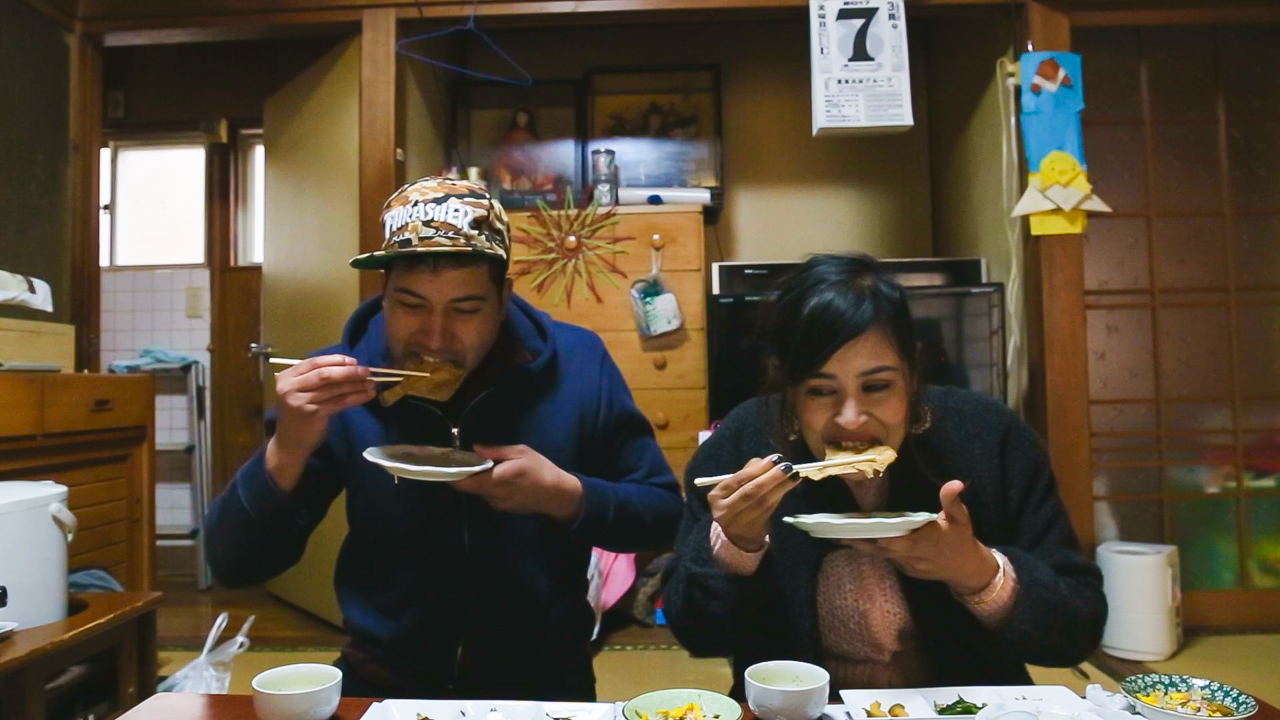 Immediately both tasted the deep fried and freshly made fish. "So soft and juicy" was Nupul`s comment. Javier, overwhelmed by the taste didn`t say anything and just enjoyed his dish.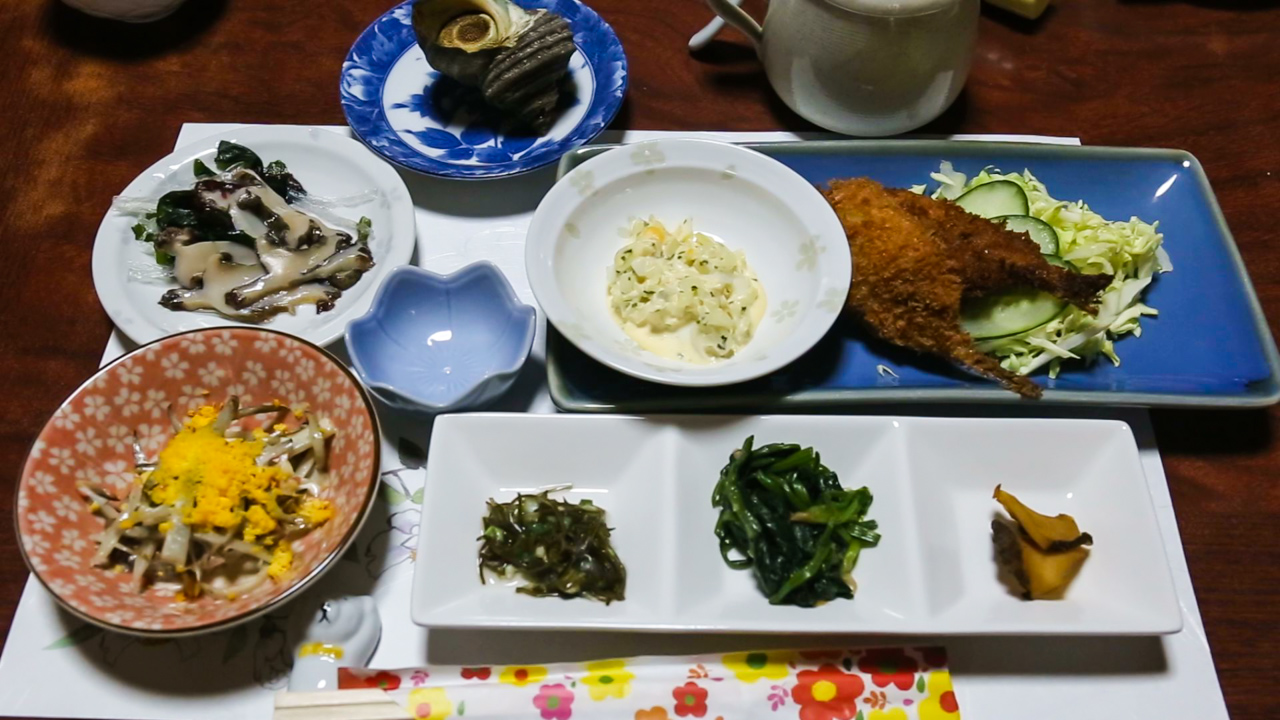 The various kind of seafood was amazingly good. But the greatest honor was to experience the meal in the company of local residents and the captain's family.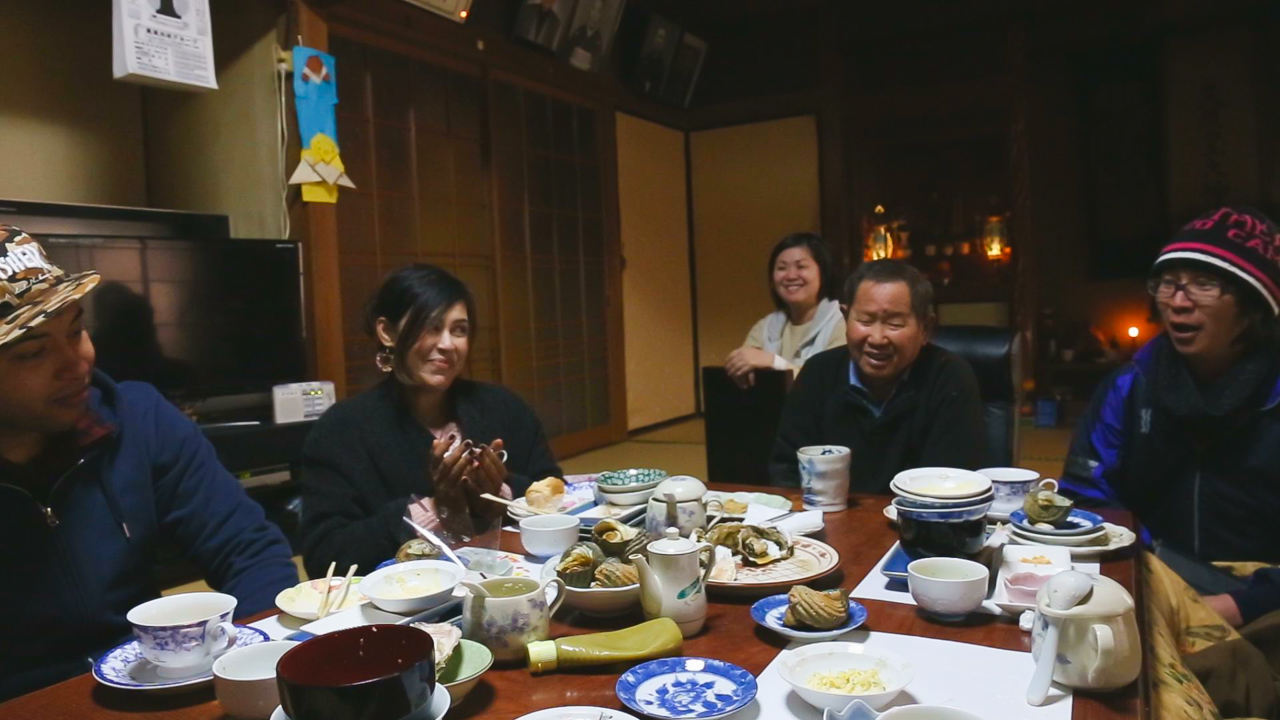 For inquiries and information about the fishing tour, please contact the Kitsuki Tourism Organization.
Kitsuki Tourism Organization(English speaking staff available)
info@kit-suki.com
Yamaga Hot Springs "Kaze no Sato"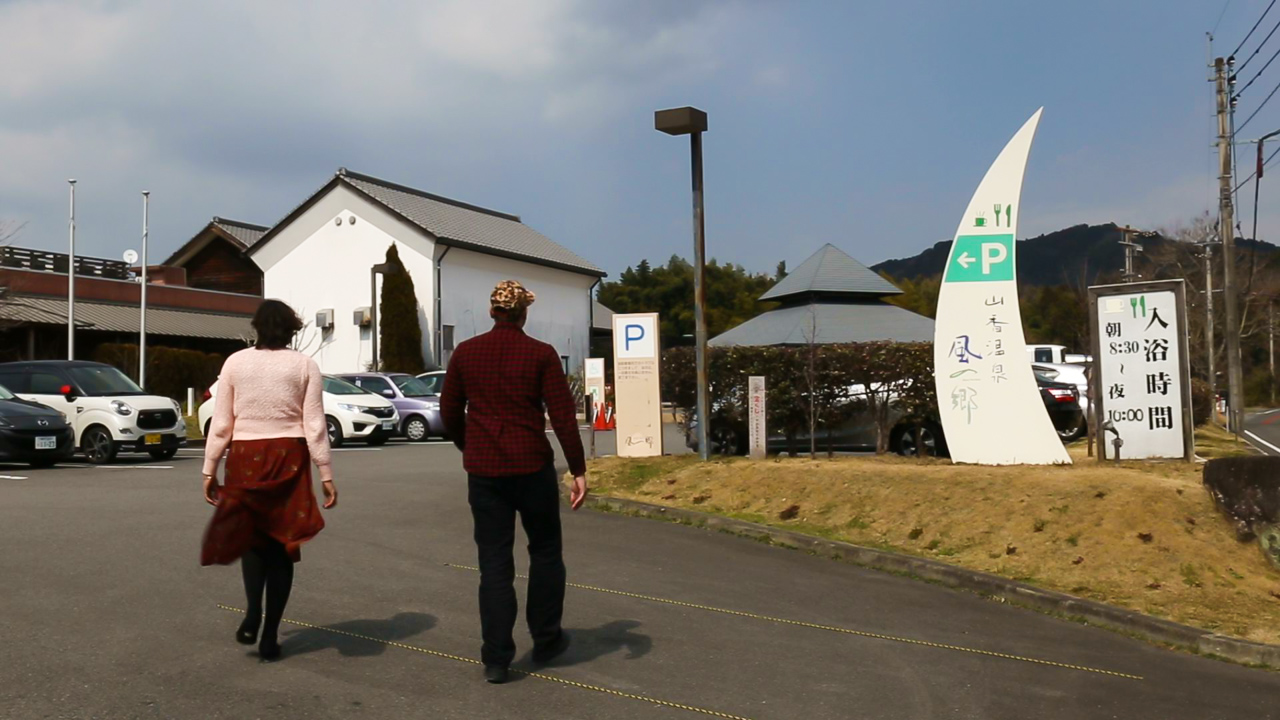 Oita Prefecture is famous for its hot springs.
The Yamaga Onsen "Kaze no Sato" in Kitsuki City is located in a beautiful environment. It`s the perfect place to revitalize your body.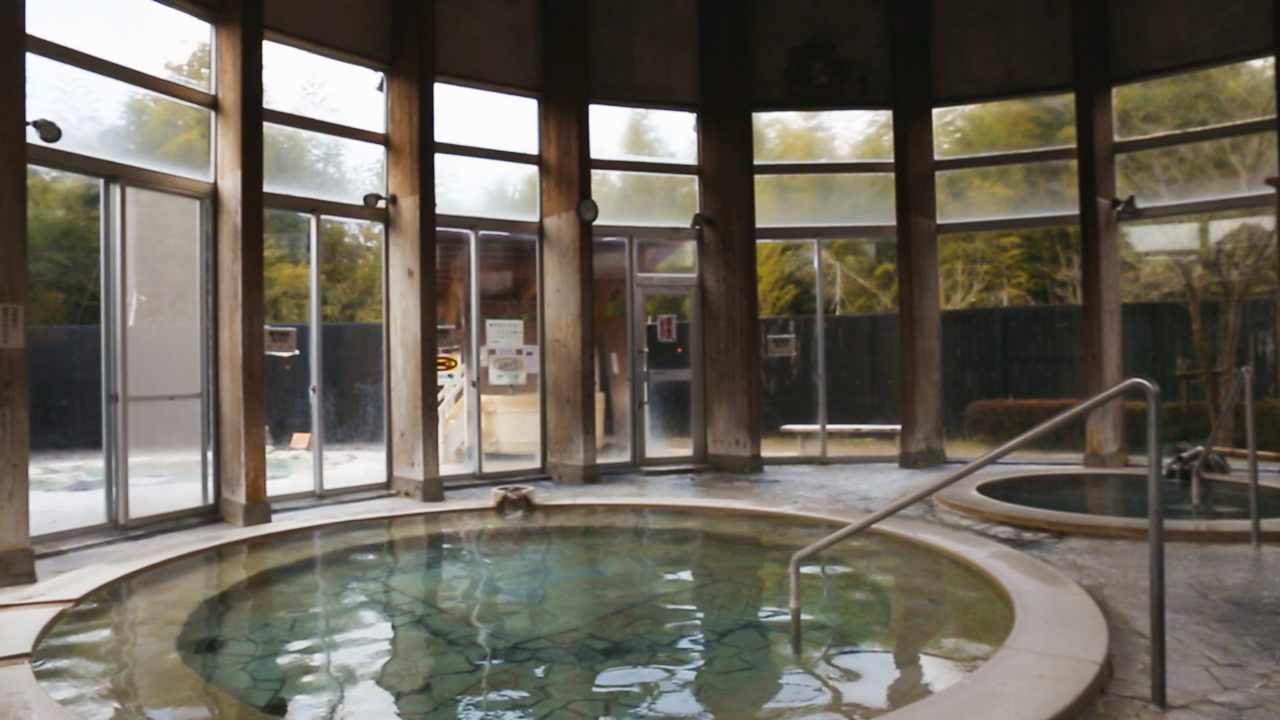 Indoor Bath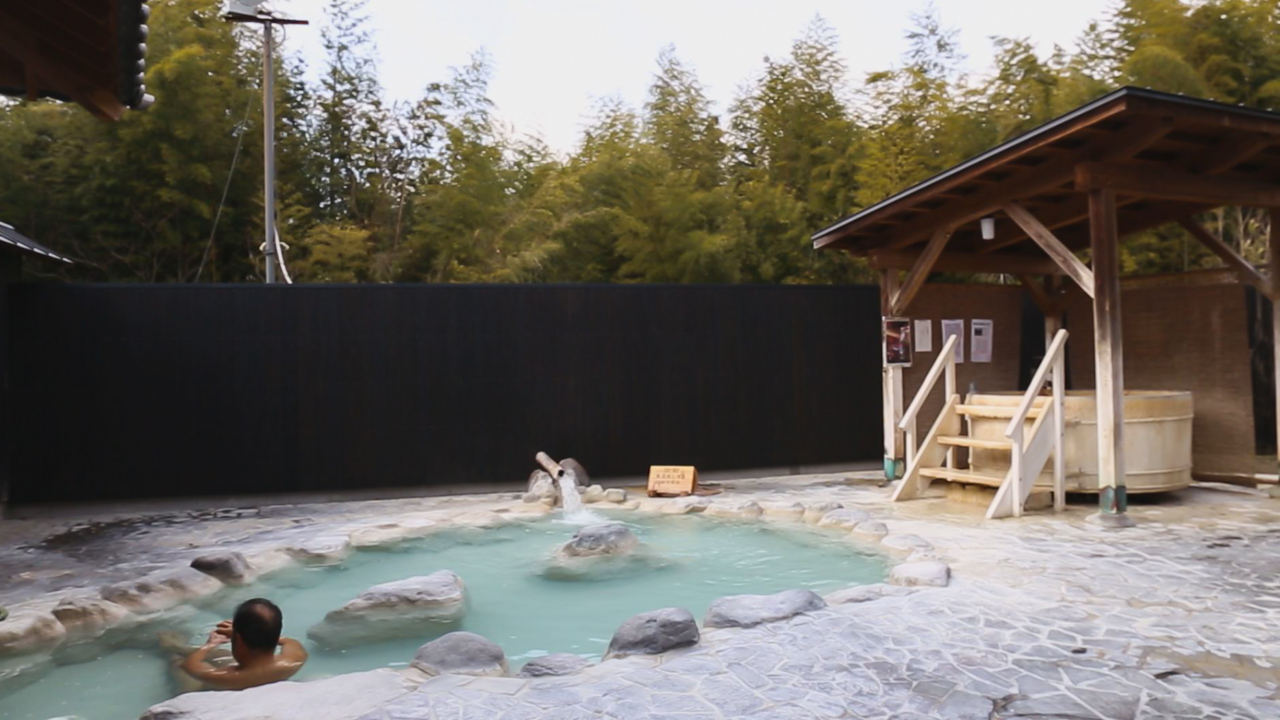 Open Air Bath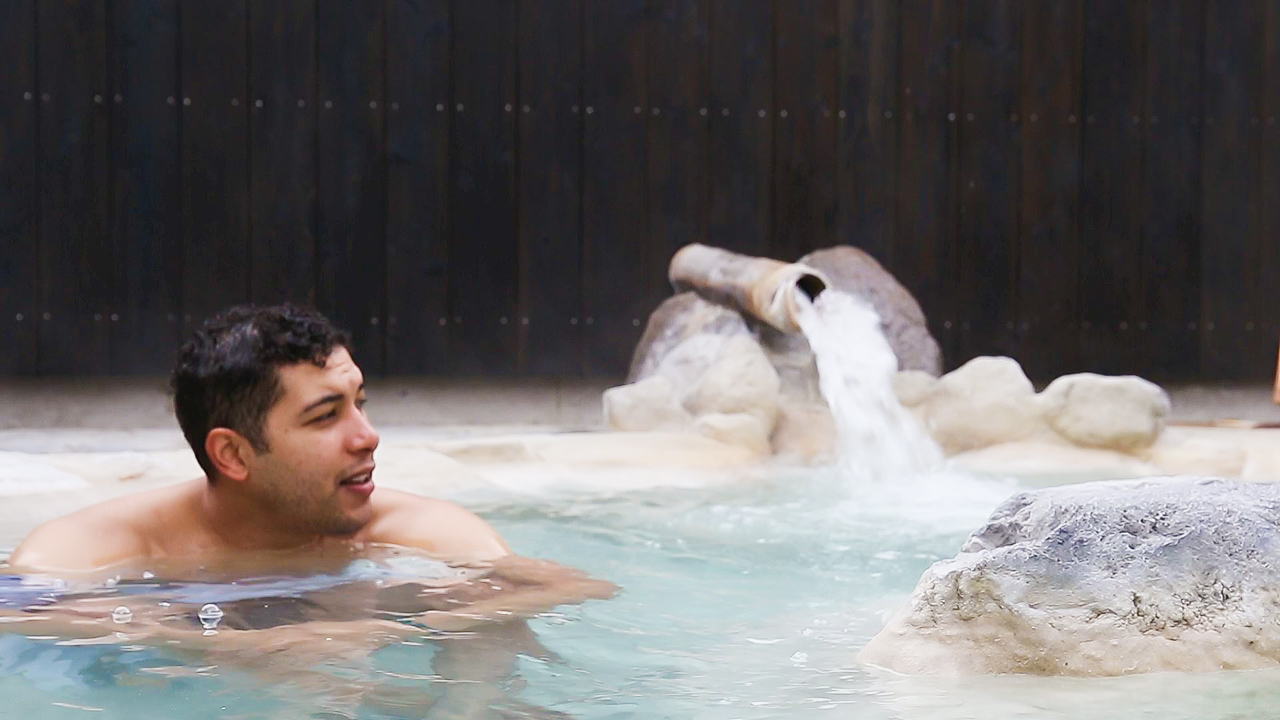 "It`s a nice place to recover and rejuvenate yourself, rejuvenate your body and spirit," said the slightly tired Javier.
Yamaga Hot Springs "Kaze no Sato"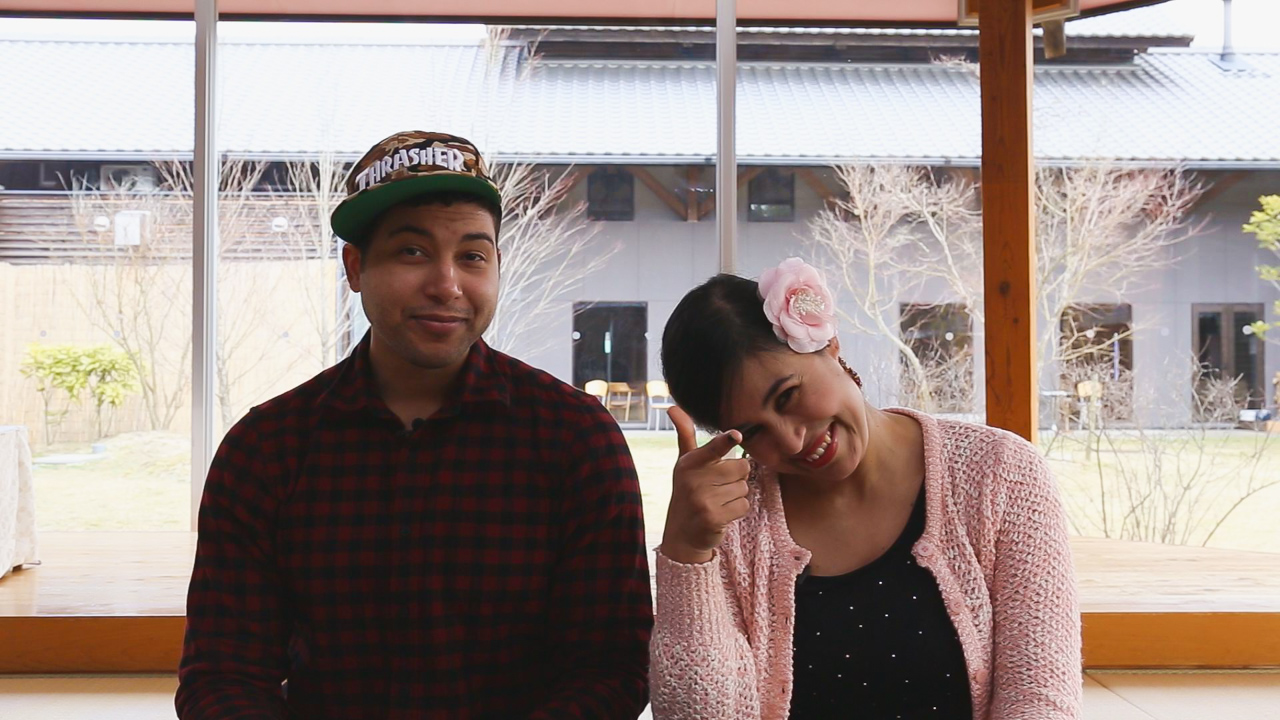 Delicious local ingredients and seafood, warm-hearted and nice people, all located in an amazingly beautiful environment. These are the impressions our presenters, and we are taking home with us. Kitsuki is a unique place, definitely worth visiting. If you have the chance, come to Kitsuki and enjoy the charm of the Japanese countryside, the real Japan.
Kitsuki Tourism Organization