Wakita Onsen – Miyawaka City, Fukuoka Prefecture
Contents
1.Hot Springs
2.Town Heroes
3.A historic town blessed with beautiful natural scenery
Wakita Onsen is a hot springs town in Fukuoka Prefecture easily accessible by bus from downtown Fukuoka. Alternatively, it is approximately a 45-minute drive by car if you take the expressway.
・Hot Springs Town
Wakita Onsen is a quiet hot springs town nestled away in the the mountains which dates back some 1300 years to the Nara period. In addition to the hot springs themselves you can also enjoy the very Japanese atmosphere of the surrounding area.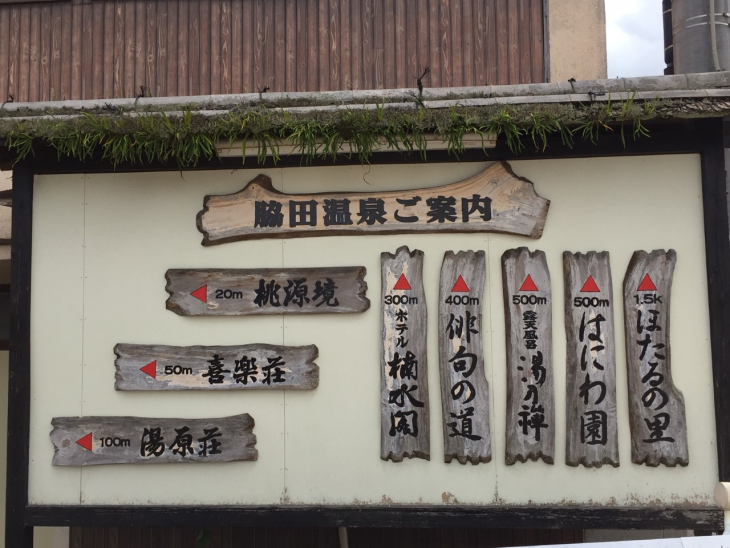 The town is home to six different hot springs facilities, including traditional Japanese inns (ryokan) where you can enjoy a dip in the hot springs and meal even without staying overnight. The town is not widely advertised so it is not too overrun by tourists, making it the ideal place to enjoy the hot springs at your own pace.
・Town Heroes
Among locals there is a beloved old tale of a group of brave cats that has been passed down for generations.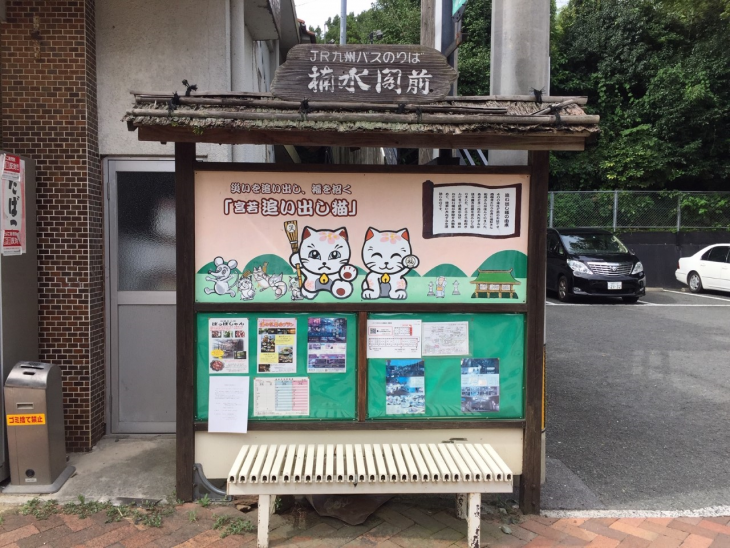 Legend has it that many, many years ago the town was being terrorized by an enormous rat. It is said that the town's brave cats risked their lives to exterminate this rodent threat, and the townspeople continue to this day to pay their respects to the cats who gave their lives to protect the town at the local temple. These Guardian Cats (known as oidashi-neko, literally "eviction cats") are now memorialized in the form of decorative ornaments and continue to be revered to this day.
・A historic town blessed with beautiful natural scenery
Wakita Onsen is located in the city of Miyawaka, home also to campgrounds and a river so beautiful you can even swim in it.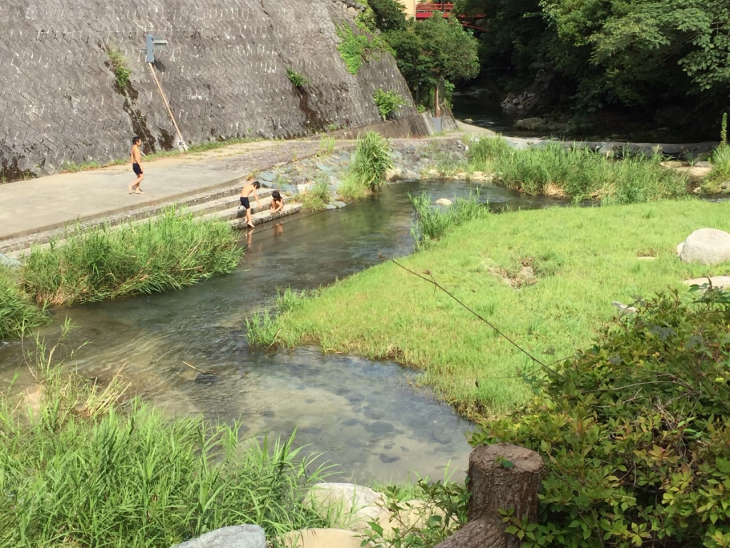 The town has a rich history and is home to temples built during the Heian period and from as long as 1300 years ago. Unlike major tourist destinations, this town has a quiet, laid-back atmosphere that you can enjoy at your own leisurely pace.
To get to Wakita Onsen from Fukuoka, first head to the bus terminal located next to Hakata Station's Hakata Exit to purchase your bus tickets. Then take the JR Kyushu Bus bound for Nogata Station from platform 33 and get off at Wakita Onsen. It takes about one hour by bus, sometimes more if there is traffic.
With scenic spots such as Haiku no Michi Road and Hotaru no Sato ("Firefly Village"), Wakita Onsen is the perfect place to sit back and enjoy a nice leisurely, relaxing getaway.