【Leisure】There's no better time than now to try canyoning!
Have you ever heard of canyoning?
Also known as canyoneering, canyoning is an outdoor sport which consists of traversing rivers and canyons while incorporating a variety of techniques such as hiking, climbing, rappelling, canoeing, swimming, diving and more. In this article we will cover some well-known canyoneering (and "shower climbing", or upstream climbing) locations and recommended tours in the Kyushu region.
Fujigawachi Gorge (Saiki, Oita Prefecture)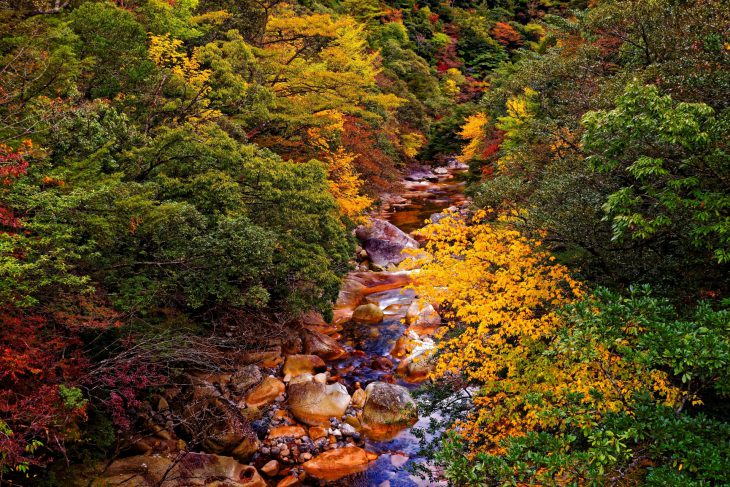 This area known for its unique smooth rocks and clear water offers canyoning tours in which you can try waterfall diving from heights of up to 7 meters and over 10 different natural water slides in a 1.5km course downstream. You can also enjoy tubing down a gentle-sloped 15-meter long waterfall atop an inner tube. 
Otter (Otter Down River Club)
https://www.otter-drc.com/
Doushin ni Kaeru
http://doushin.junglekouen.com/
Kumagawa River (Kumamura, Kuma District, Kumamoto Prefecture)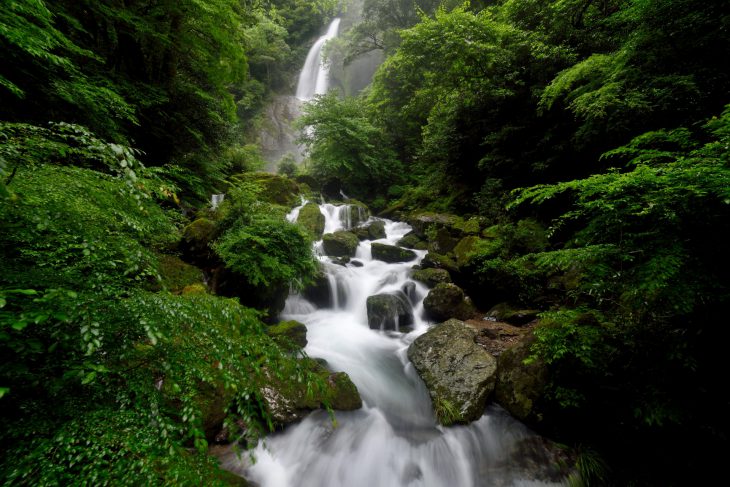 Here you can enjoy a variety of river water activities immersed in the river's beautiful clear water. Activities include a variety of dynamic natural water slides both large and small, waterfall diving, rope climbing up waterfalls, as well as enjoying a refreshing "waterfall shower". The area offers a wide variety of natural water slides, including a 20-meter long slide down the river rapids, smooth and gentle courses down wide open streams, courses where you can enjoy the beautiful rays of sunlight as they filter through the trees, and more. You can also enjoy other sports such as rafting and canoeing here as well.
LAND EARTH
https://www.landearth.co.jp/(Available in English and traditional Chinese)
Hikawa River (Hikawacho, Yatsushiro District, Kumamoto Prefecture)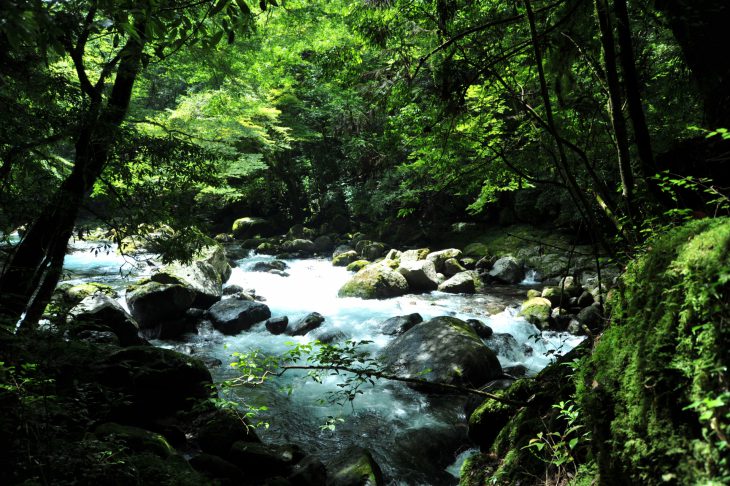 *Photo for illustrative purposes only
Midstream down the Hikawa River which flows through the Yatsushiro Mountains you will find a unique tour experience which incorporates both canyoning and ninjas known as suiton no jutsu (the ninjutsu art of water fighting). Here you can try a variety of activities such as rock balancing, diving, learning water-based offensive and defensive tactics, bouldering, river fishing, hunting for animal footprints and trails, skipping rocks, immersing yourself in the waterfalls and underwater diving in the waterfall lakes, slacklining, and more.
Ninja Experience & Canyoning – Hinokuniya (Fire Land)
https://fire-land.jp/(English version available)
Chijiwa River (Unzen, Nagasaki Prefecture)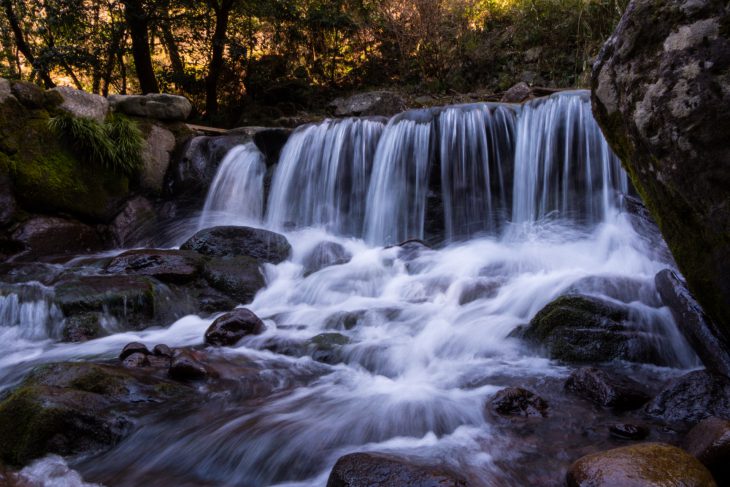 *Photo for illustrative purposes only
Set in the western foothills of Mt. Unzen, an area known as a popular retreat to escape the summer heat, here you can enjoy a shower climbing experience where you start downstream the Chijiwa River and work your way upstream, climbing up the rocks and waterfalls. The course also incorporates elements of canyoning including jumping and floating along the river current.
Rest House Mori no Shirabe
http://morinoshirabe.com/activity/
Yakushima Island (Yakushima, Kumage District, Kagoshima Prefecture)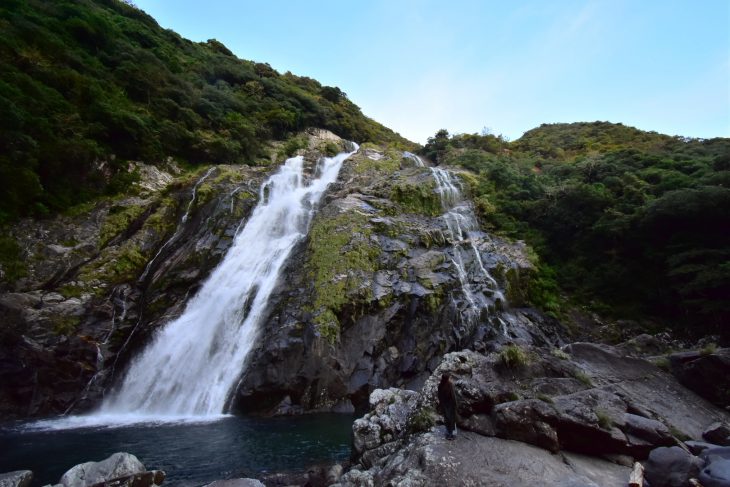 Yakushima is blessed with pristine mountain streams from which to experience the island's bountiful nature. Pickup service is available from Yakushima Airport, so you can come and enjoy a safe, hassle-free shower climbing experience. Float about in beautiful natural pools, enjoy a natural "waterfall shower", jump into and enjoy snorkeling from the waterfall lakes and observe the natural underwater creatures, and enjoy jumping about from rock to rock, and more.  Choose from a variety of package tours including a caving and hiking tour down the Shiratani Unsui Gorge, SUP (stand up paddle boarding), and kayaking as well. 
Yakushima Guide Shima Asobi
https://yakushima-asobi.com/