The Tale of Uminonakamichi Seaside Park's "Phantom Lake"
Hi there everyone!
Yoru here with Feel Fukuoka Japan. How are you all doing?
Today I'd like to share with you the tale of a lake known as "Phantom Lake", found right here in Fukuoka.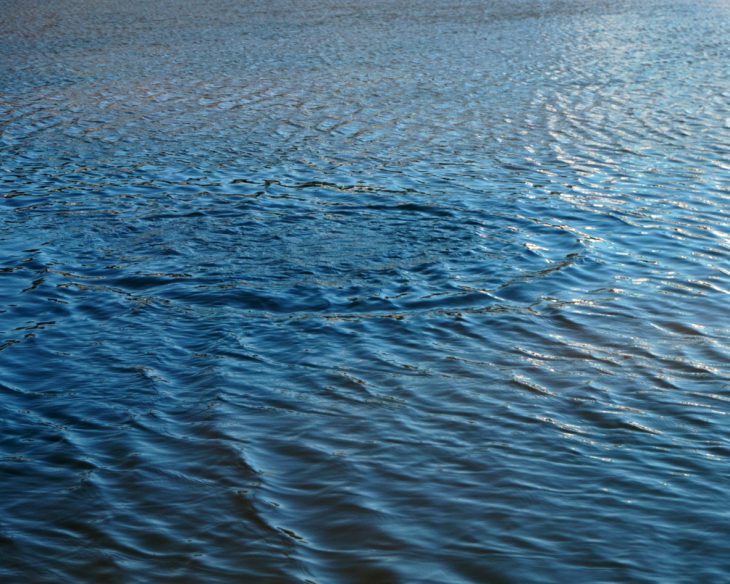 Located in Uminonakamichi Seaside Park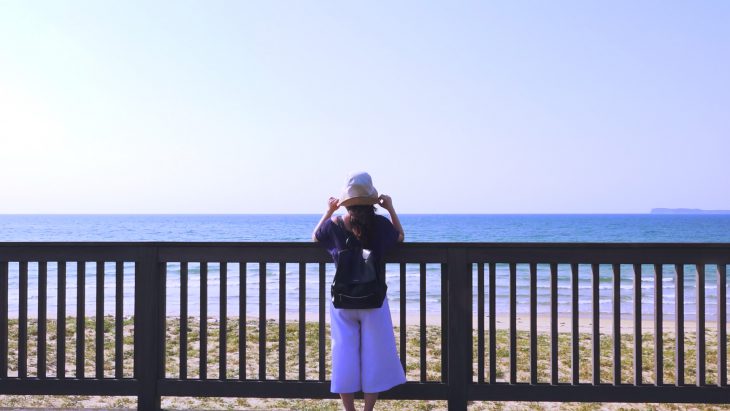 Uminonakamichi Seaside Park is located on a large sandbar surrounded by water with Hakata Bay and the Genkai Sea on either side. Thanks to its location and shape, the area is known as Uminonakamichi, or literally "the path through the sea". The park is a natural paradise, blessed with abundant flora including various different species of trees and flowers.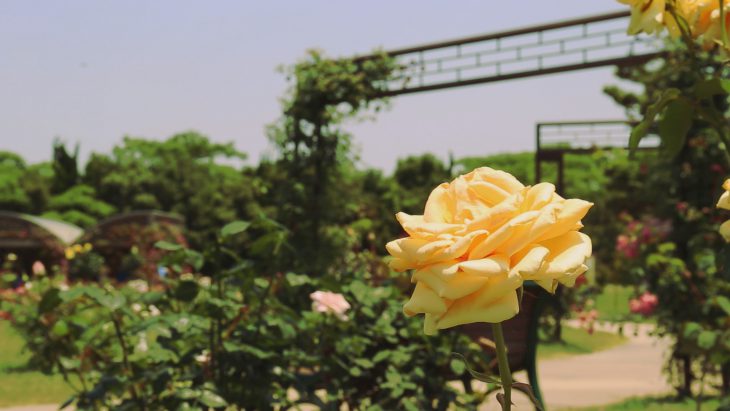 This magnificent park measures an impressive six kilometers from east to west boasting a total area of 300 hectares and is known as a popular spot for outdoor activities such as cycling and taking a walk through the beautiful natural forests.  
And now for a new area of Uminonakamichi Seaside Park which recently opened in April of this year: the Forest Lake area.
Legend has it that within the Forest Lake area located toward the east side of the park is a lake which appears only once every few years after periods of heavy rain. 
The Enchanting "Phantom Lake"
 First of all, here's what the landscape usually looks like.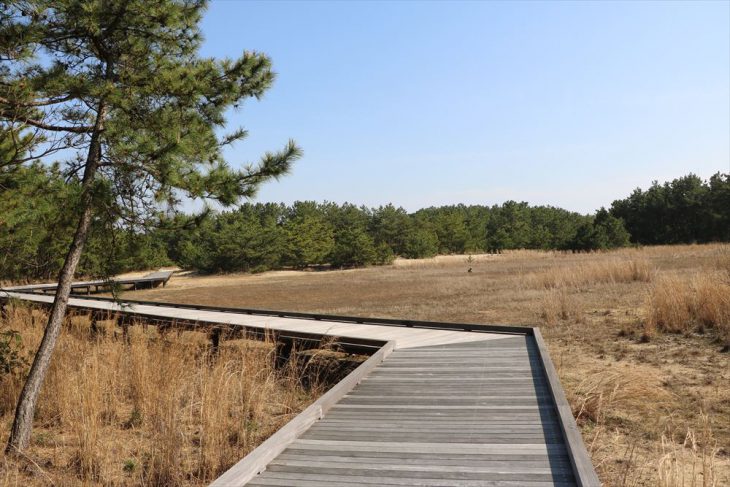 As you can see, the area is surrounded by a forest of mostly black pine trees and there isn't a drop of water to be seen.
And yet, after a period of heavy rain…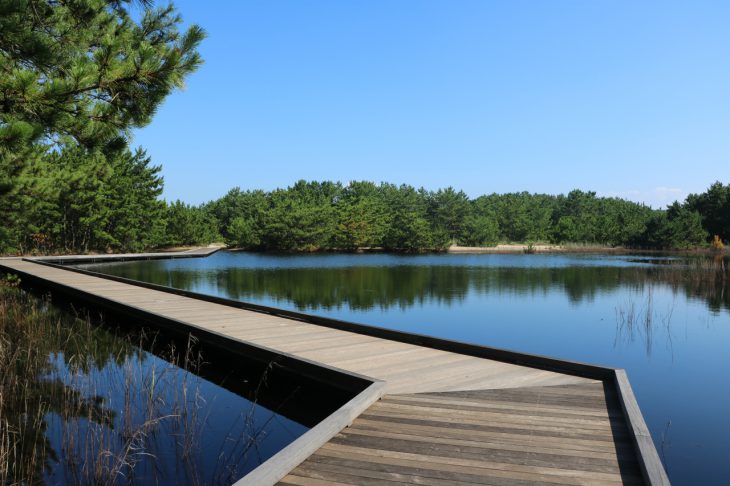 As if out of nowhere, a lake appears! 
The lake only makes an appearance once every few years and is said to form due to rising groundwater levels.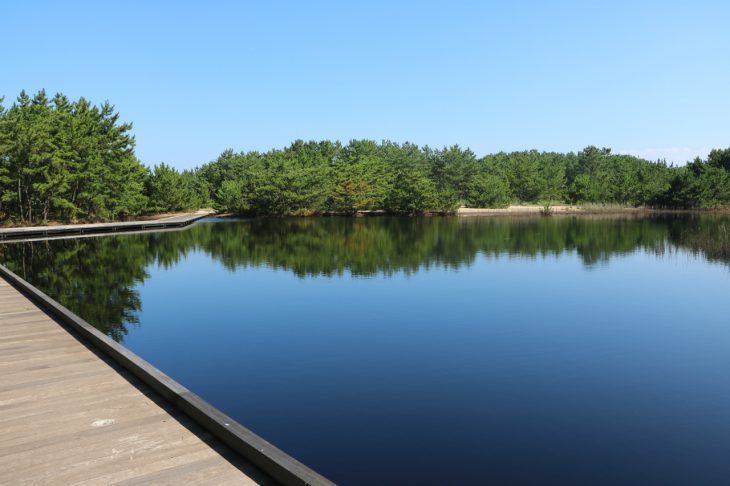 Get away from it all at Uminonakamichi Seaside Park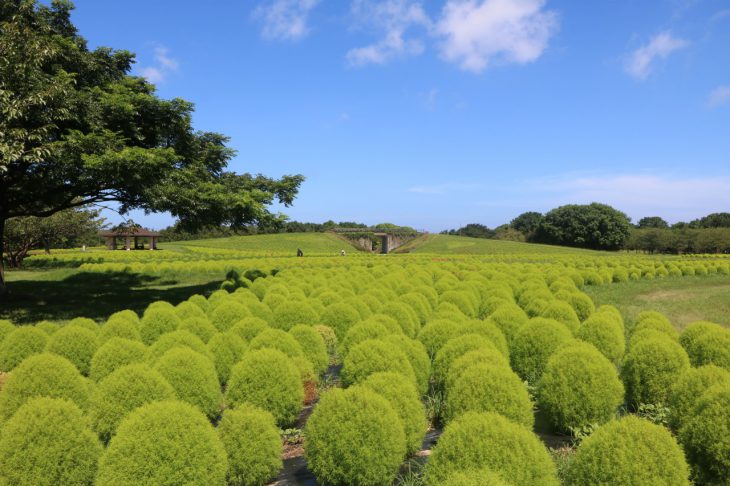 In addition to Phantom Lake, at Uminonakamichi Seaside Park you can also enjoy its variety of plants and flowers, petting zoo, and more, making this the perfect little getaway for healing both mind and body.
Updated park information available regularly on social media, so be sure to check it out to learn more!
★Facebook https://www.facebook.com/uminaka.go.jp
★Twitter https://twitter.com/uminakapark
★Instagram https://instagram.com/uminonakamichiseasidepark
Uminonakamichi Seaside Park
Website
https://uminaka-park.jp/
Address
〒810-0023
18-25 Saitozaki, Higashi-ku, Fukuoka-shi, Fukuoka-ken
Inquiries
TEL:092-603-1111(Main line)
FAX:092-603-1199
Park Hours
9:30am-5:30pm (Closes at 5:00pm November through February)
*Last admission one hour prior to closing