New to saunas? No problem! Introducing Sauna Lab, Fukuoka's women-only sauna right here in the city of Fukuoka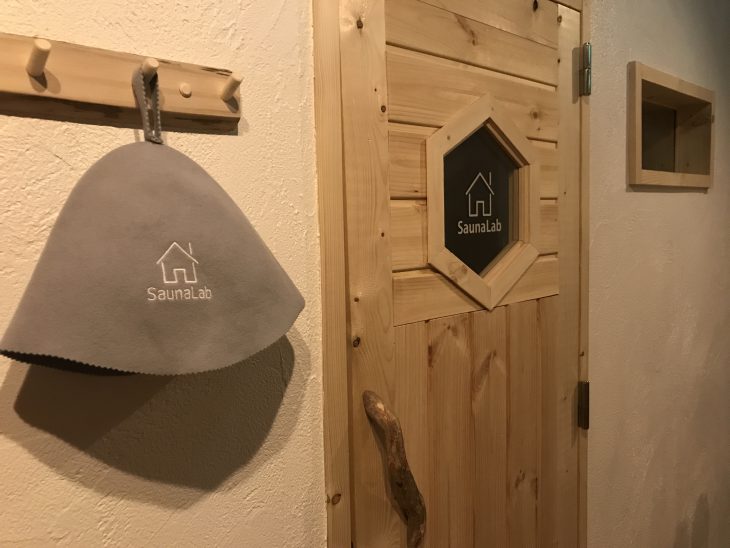 Today we'd like to tell you a little about the perfect place to visit as we head into the cold winter months!
Sparked in part by their appearance in both books and television dramas, interest in saunas has grown steadily over recent years among Japanese men and women alike.
Saunas are said to improve blood flow and sensitivity to the cold while boosting metabolism resulting in better skin. In other words, saunas offer a host of benefits attractive to women in particular. And yet those new to saunas might feel a little hesitant to try it for the first time.
So today we'd like to tell you about Sauna Lab Fukuoka. Sauna Lab Fukuoka is simply perfect for women who would like to try out a sauna for the first time and is located in the heart of the city of Fukuoka right near the popular tourist destination Canal City.
No need to bring anything!
You may be wondering what you need to bring with you to the sauna, but at Sauna Lab Fukuoka everything is included, so no need to worry about bringing anything!
Included in the cost of admission to the sauna is the use of the following all free of charge:
・Sauna hat
・Towel wrap
・Poncho
・Bath towel (additional towels available for an additional fee)
・Face towel (additional towels available for an additional fee)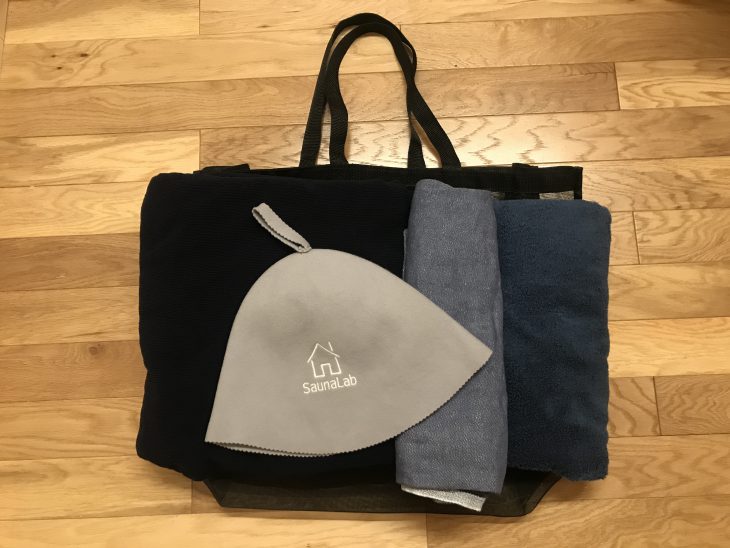 You can wear the poncho in the sauna as well if you prefer to cover up in front of others, and the cute little sauna hat will help protect your hair from heat damage.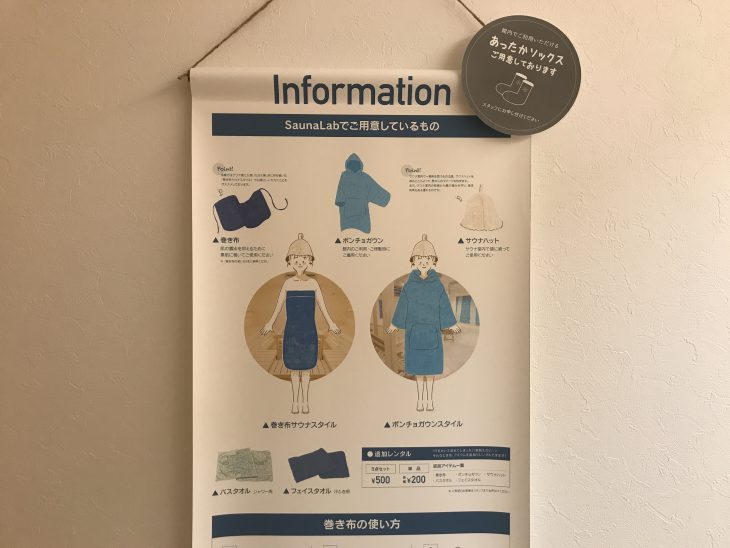 They have hair dryers, makeup remover, cotton pads, all-in-one moisturizing cream, and hair bands available, so no need to worry if you come with makeup on or have plans after your visit.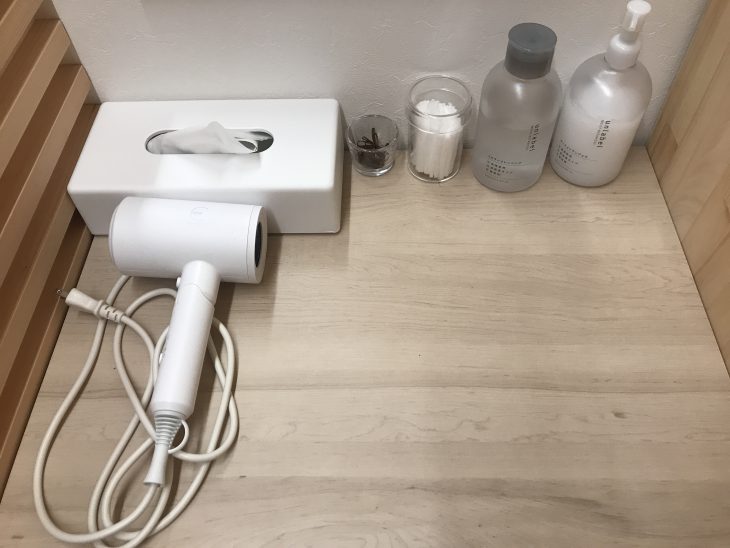 Help yourself to as much water, herbal tea, coffee and more, all included free of charge – it's important to drink plenty of fluids when enjoying your sauna!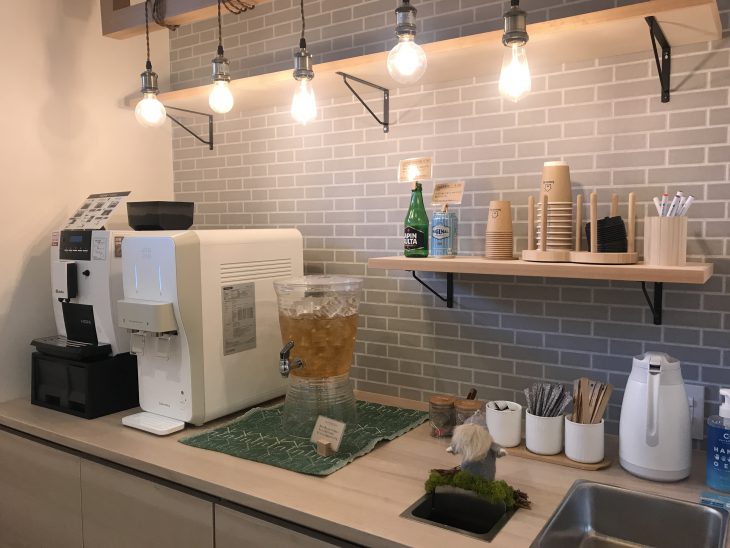 Types of Sauna
At Sauna Lab Fukuoka the saunas are Finnish-style steam saunas where you pour aromatic water on the sauna stone yourself.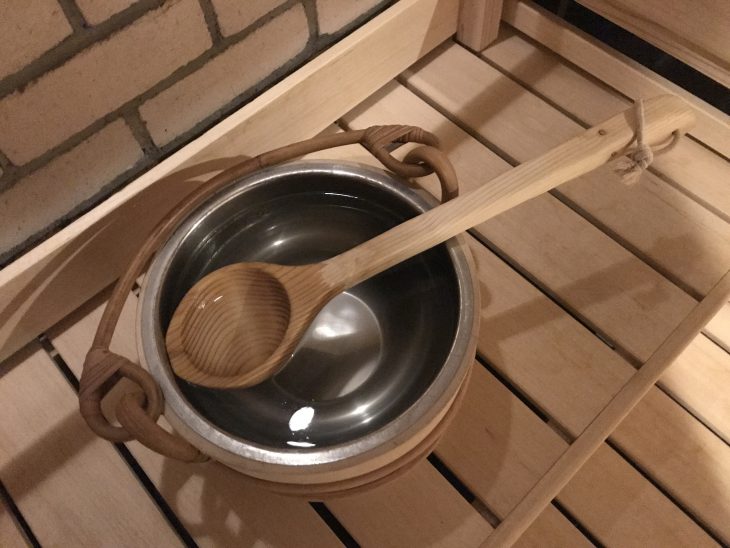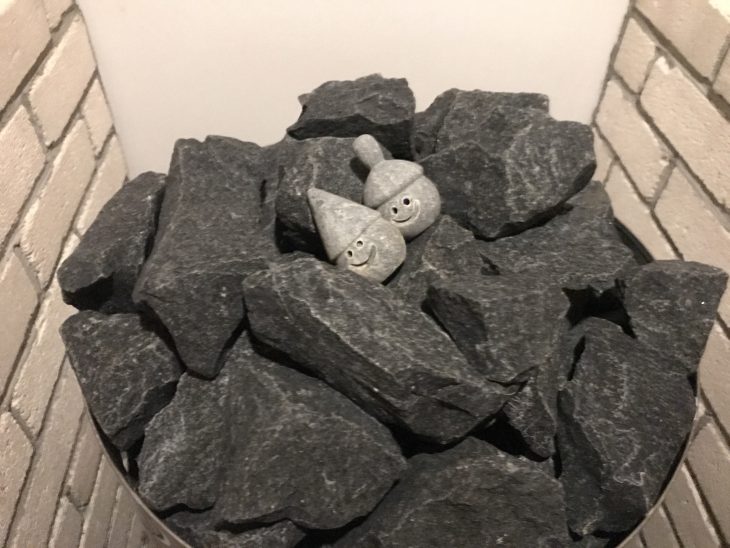 You can enjoy a variety of unique saunas.
First and foremost, the largest sauna is the Forest Sauna. This is probably the image that comes to mind when you hear the word "sauna".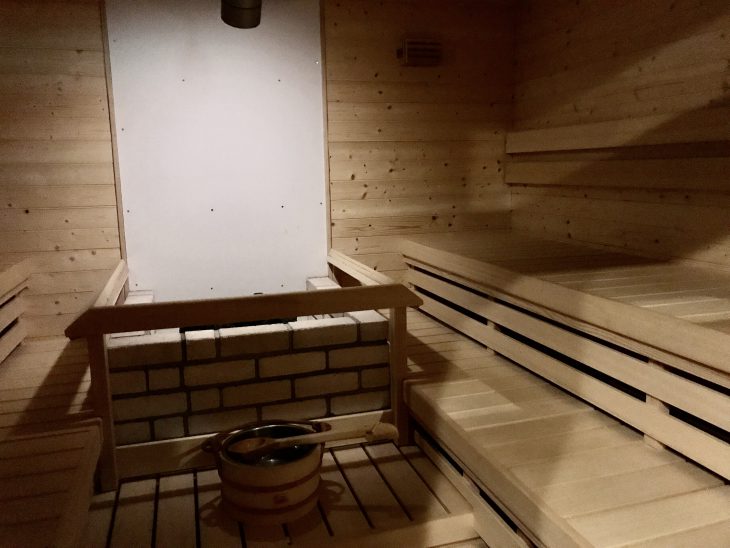 This dome-shaped sauna is hotter compared to the other types of sauna.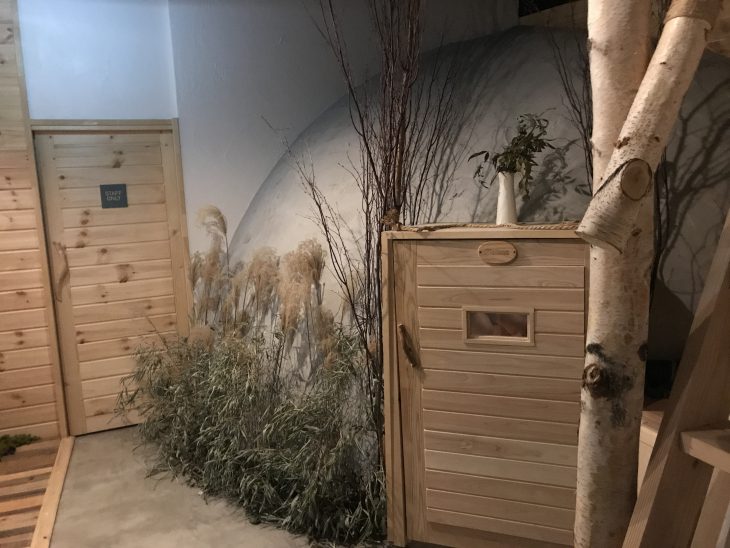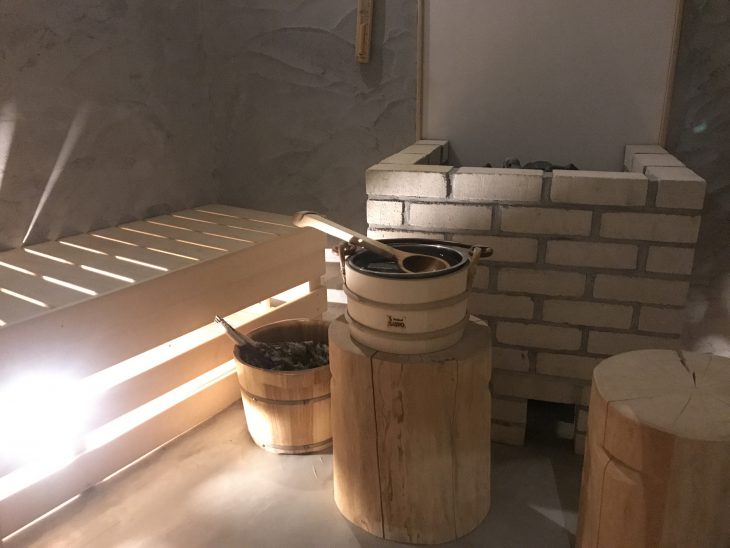 Enjoy their loft sauna with an upper and lower level together with a friend, or enjoy some alone time from the comfort of a private sauna.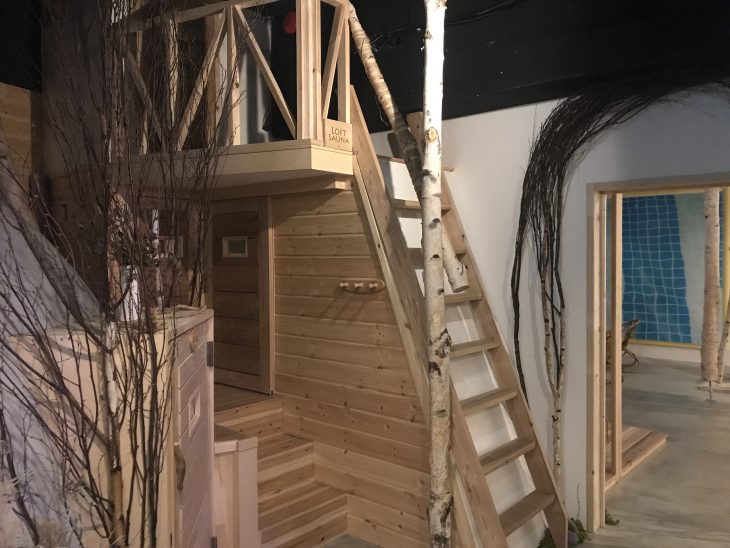 After warming up in the hot sauna head on over to the Ice Sauna to cool down.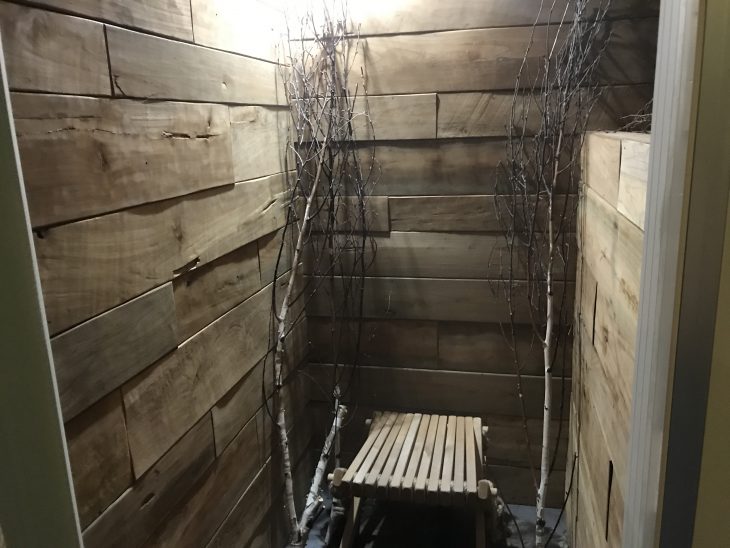 Their bright and clean showers are fully stocked with shampoo, conditioner and body soap.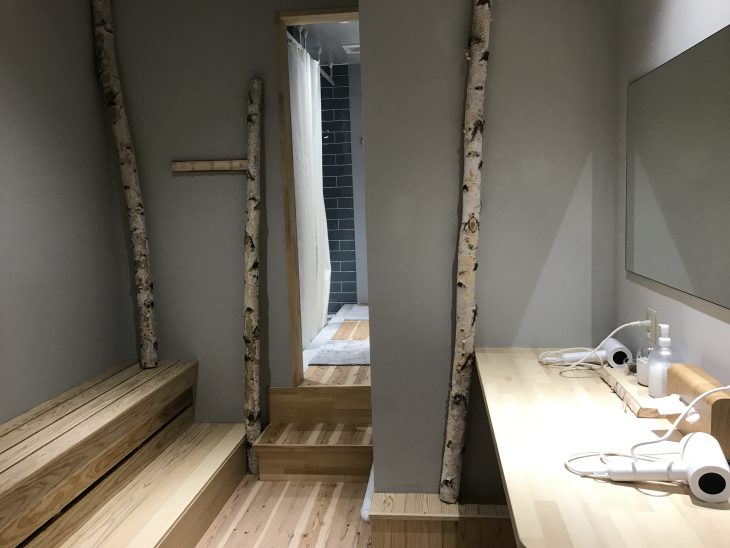 Enjoy an authentic Scandinavian experience right in the heart of Hakata
Enjoy the unique atmosphere from the moment you make your way through the front door!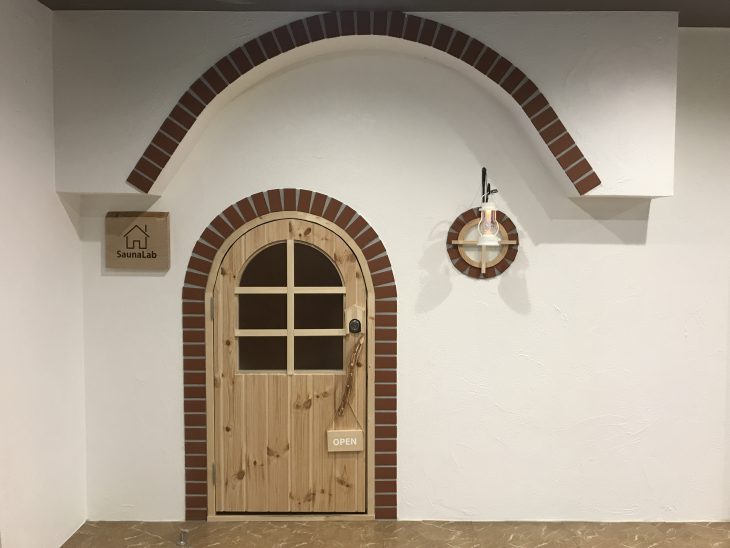 And once inside allow yourself to relax amidst the pleasant and calming aroma and wooden interior.
The tasteful and chic detail of everything from the furniture to the décor of the Scandinavian-themed interior is likewise designed to create an atmosphere of peace and calm.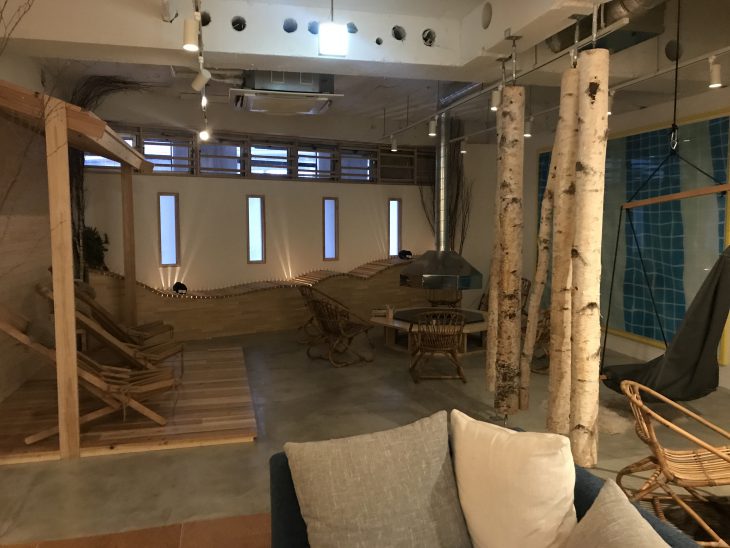 There is also a rest area offering a number of places to sit back and relax.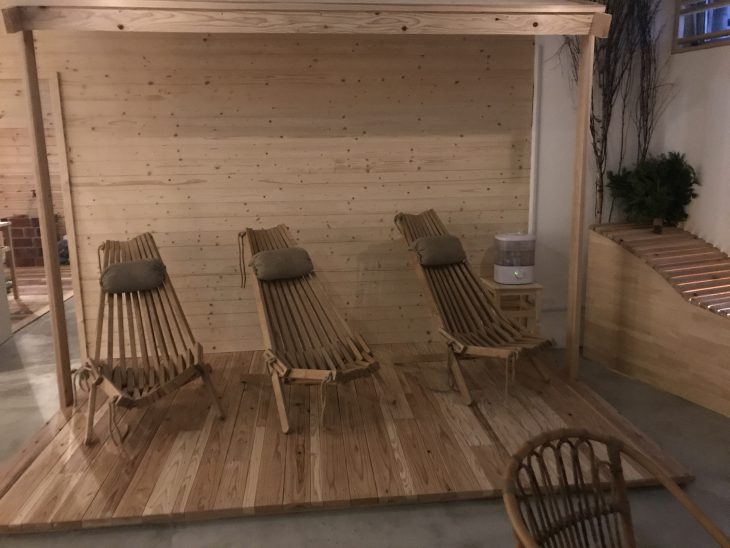 And the sight of everyone lounging around in their sauna ponchos and hats makes for an even more charming and peaceful experience.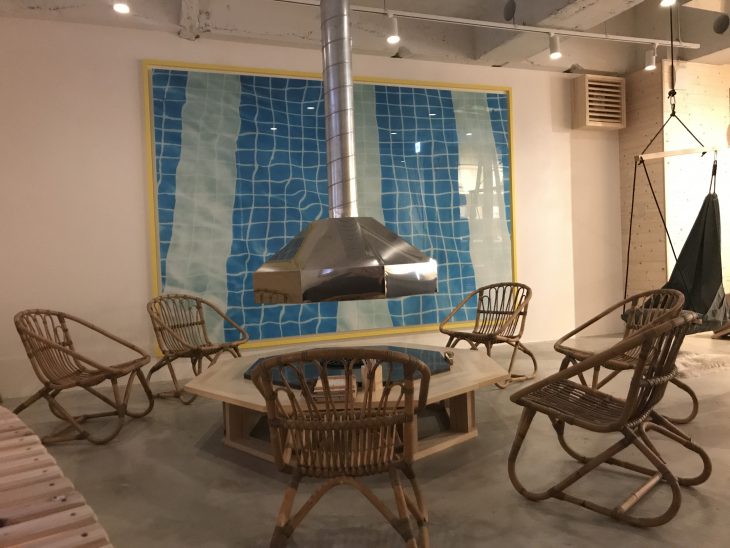 Frequently Asked Questions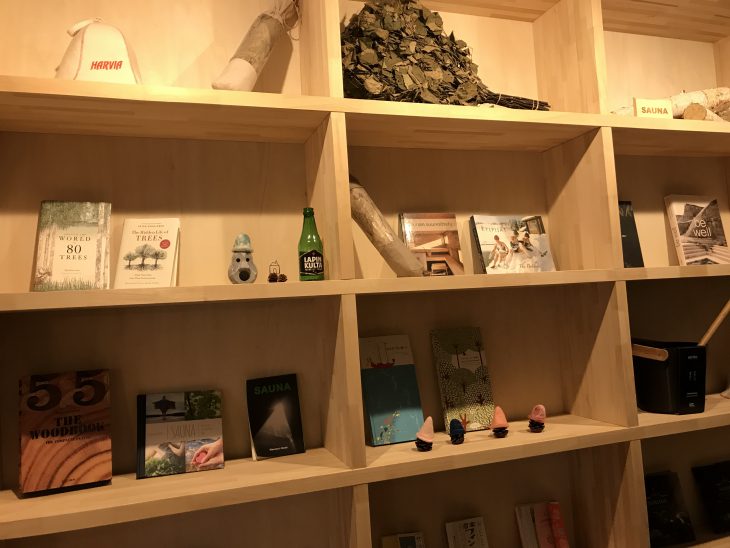 Last but not least, we'd like to share the answers to some of Sauna Lab Fukuoka's most frequently asked questions.
・Open to elementary school aged children and older
・You are welcome to bring your own bathing suit and loungewear
・Priority is given to guests with reservations (walk-ins also welcome)
・Free Wi-Fi available
・Re-entry allowed only for unlimited plan customers
・As a general rule inquiries are by e-mail only
Their staff members are all very friendly, so this is the perfect place for your first sauna experience!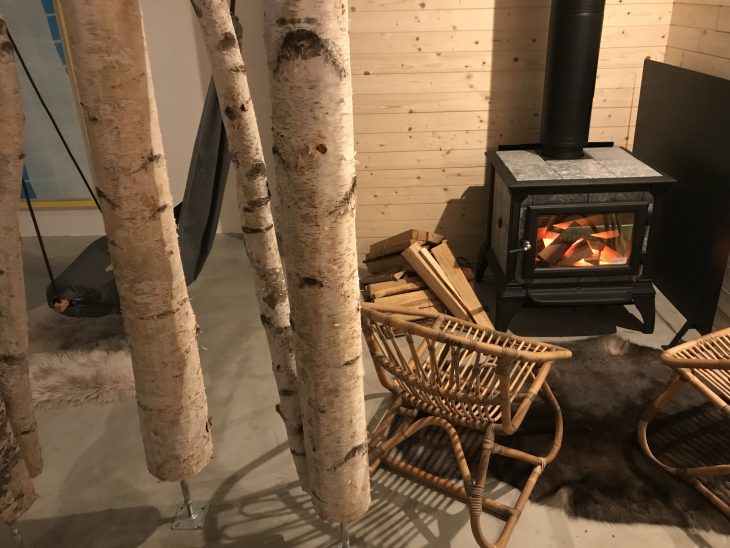 By the way, the name Sauna "Lab" was inspired by their spirit of continued innovation to create the perfect wooden sauna.
So go ahead and make your very first sauna debut right here at Sauna Lab Fukuoka's lovely facilities and rejuvenate yourself in both mind and body!
Sauna Lab Fukuoka