The day the internet stood still… – Let's rent a Wi-Fi router at the airport
Being in Japan means not only fun, but also stress and trouble.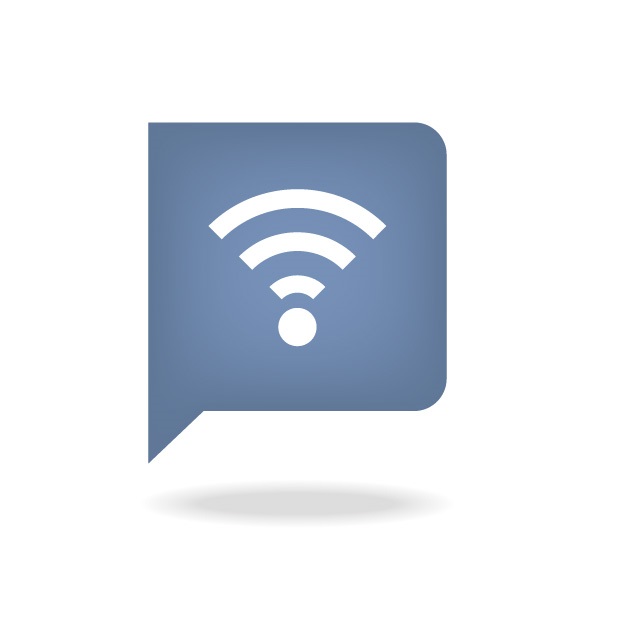 Where is a nice restaurant? How can I go to the station? Well, the answer to all of this you can get from our friend the "internet". A Few places provide free Wi-Fi but often you have to register and everything is in Japanese. That's where most of the foreigner give up.
As the number of foreign travelers constantly grew over the last years, new ways to use internet are available. We introduce you one of them.
Rental Wi-Fi at the airport
The place where you can get one of the precious Wi-Fi router is at the international terminal of the Fukuoka Airport. The shop is directly in front of the arrival gate.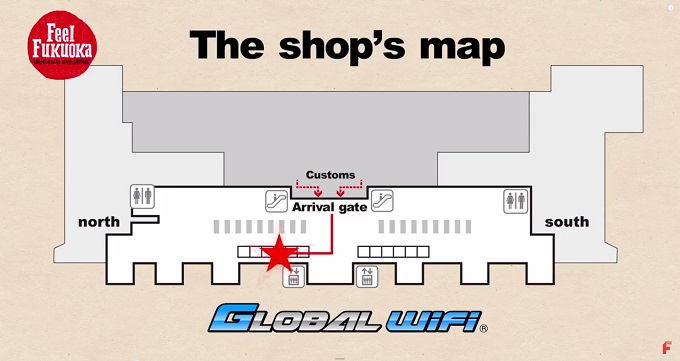 The shop is called Global Wi-Fi. If you come to Japan or go abroad, the shop provides devices for both patterns.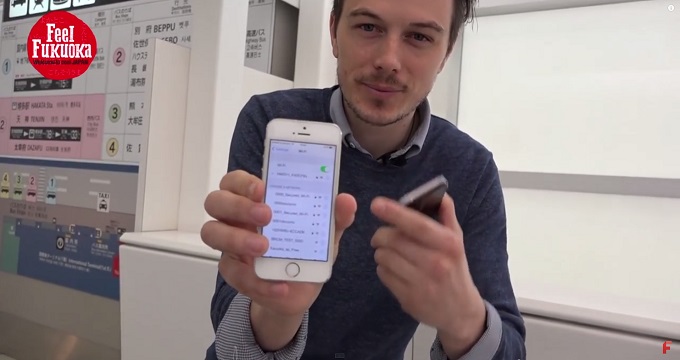 presenter Sam shows us his cell phone
For all of you, who don't want or can't enjoy time without internet, please try Global Wi-Fi at the airport.
Global Wi-Fi – Aiport Internation Terminal
As of August 22nd 2015
Homepage
GLOBAL Wi-Fi http://townwifi.com/
Ninja Wi-Fi http://ninjawifi.com/en/ *for foreign visitors
Address
812-0003
International Terminal Bld.1F, Shimosui, Hakata-ku Fukuoka-shi, Fukuoka
Contact information
Customer center (24h )
TEL:0120-510-670
Business hours
07:30am – 9:30pm
Remarks
You can also rent a Wi-Fi router at the Hakata port at the Tisco Counter. Click here for more details