Discovering Amami and Yakushima, two natural World Heritage Sites ~Become one with nature in Yakushima (Part Two)~
Hiking along the Shiratani Unsuikyo Ravine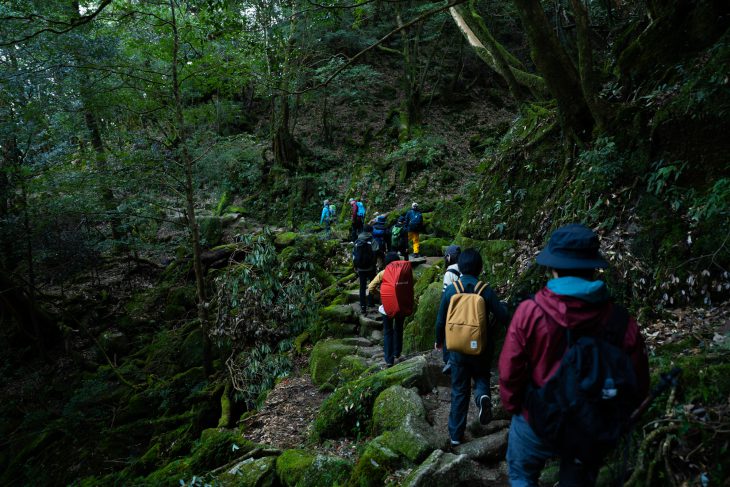 Discover the pristine natural forest and thousand-year-old Yakushima cedar trees from the Shiratani Unsuikyo Ravine. Found at about 600 – 1,000m above sea level, it was a bit chilly during our visit in March. The ravine is conveniently located about a 30-minute drive or bus ride from Miyanoura Port.
Its massive rocks, clear river waters and lush green forest come together in a dynamic, breathtaking display of natural beauty. Perhaps most noteworthy of all is the vibrant green moss which blankets the island, giving it its refreshing and unique otherworldly feel.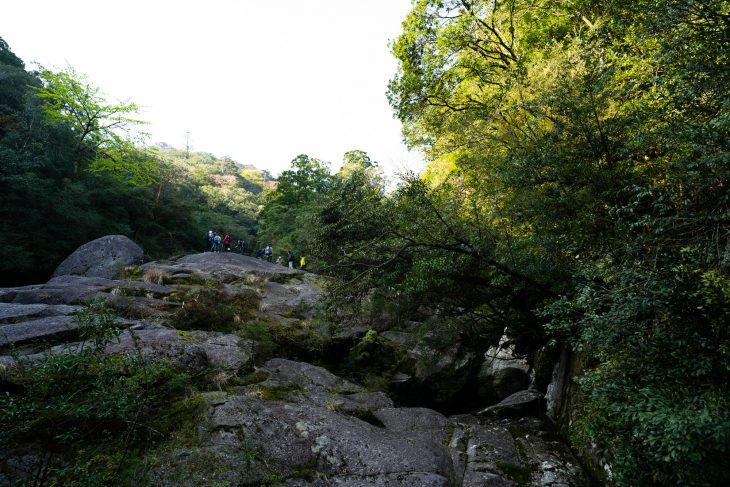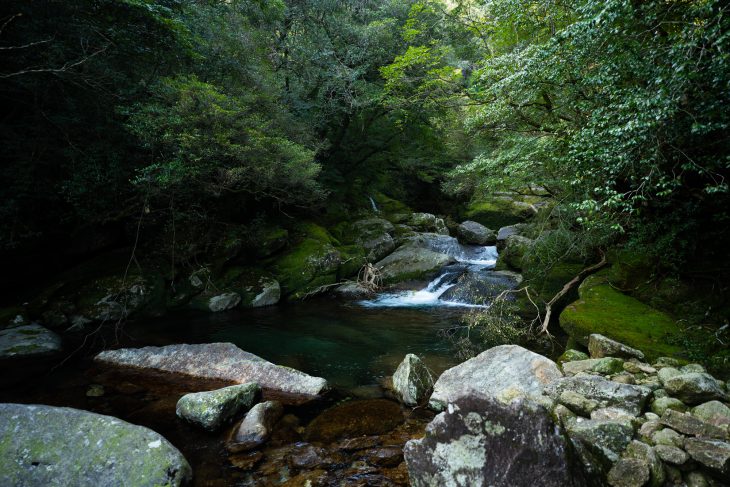 And now for some of our recommended photo spots.
「Moss Forest」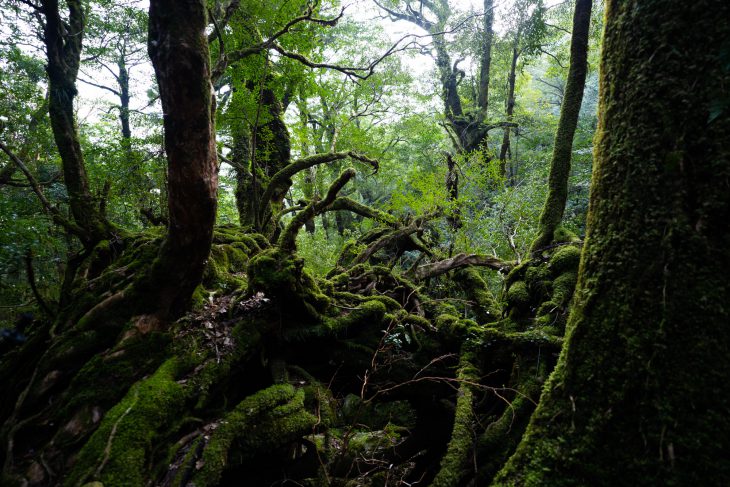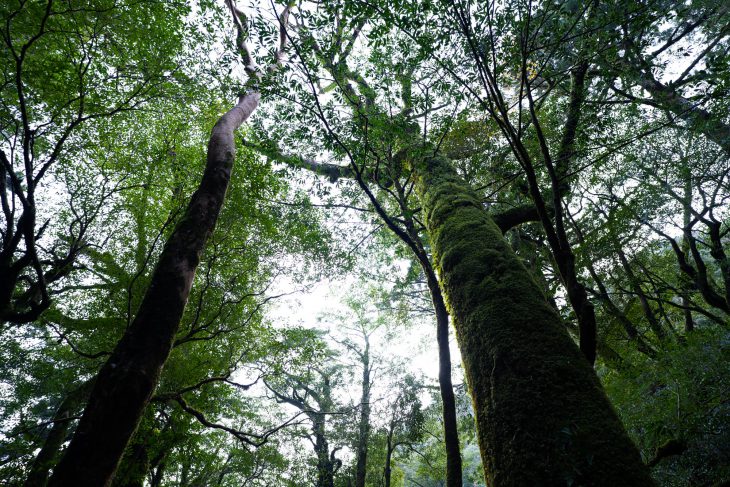 「Shika no Yado "Deer Inn"」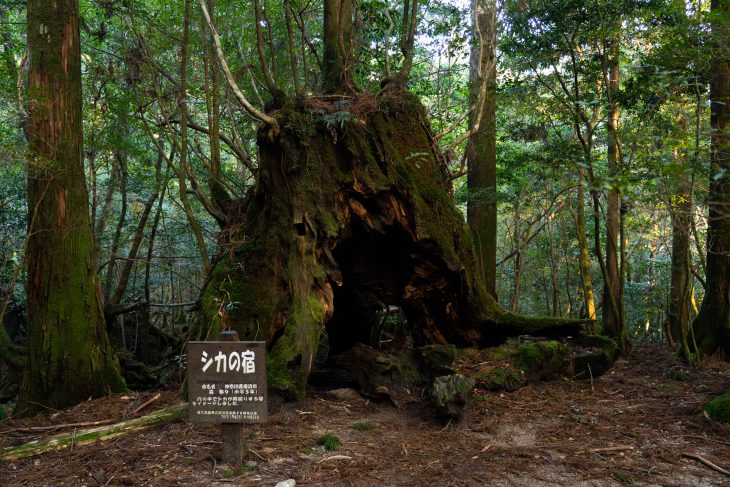 「Kugurisugi Cedar」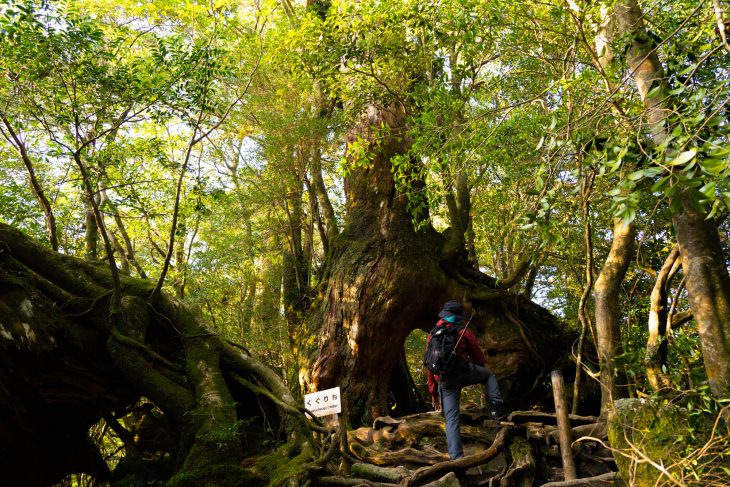 【Shiratani Unsuikyo Ravine】
Shiratani Unsuikyo, Yakushima, Kumage District, Kagoshima Prefecture
TEL:0997-42-3508(Yakushima Recreation Forest Conservation Committee)
Seibu Rindo Forest Trail
The Seibu Rindo (literally Western Forest Path) is a coastal trail in the western part of Yakushima which runs from the Nagata Lighthouse entrance area to the Okonotaki Falls area. Home to a natural laurel forest, the area is part of a designated Natural World Heritage Site. Here you can catch a glimpse of wildlife species such as wild monkeys and deer in their natural habitat in the forest or even on the road.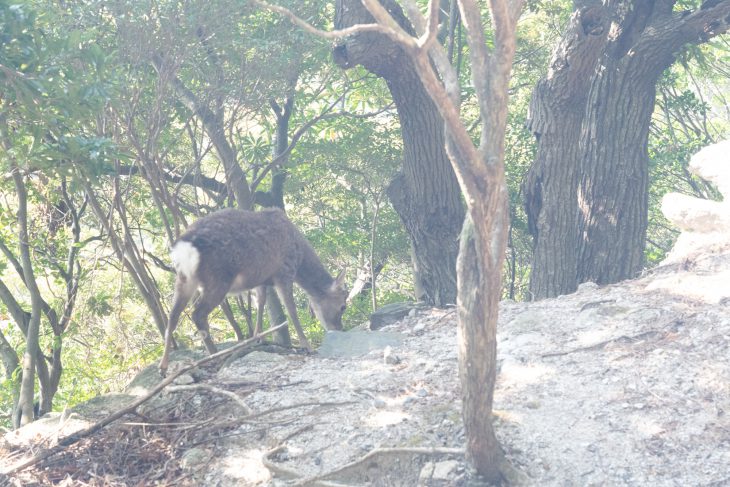 The Seibu Rindo Forest Path is home to some massive curtain figs and Japanese sea figs which make for a mysterious atmosphere that feels almost as if you have stepped into a fairytale world.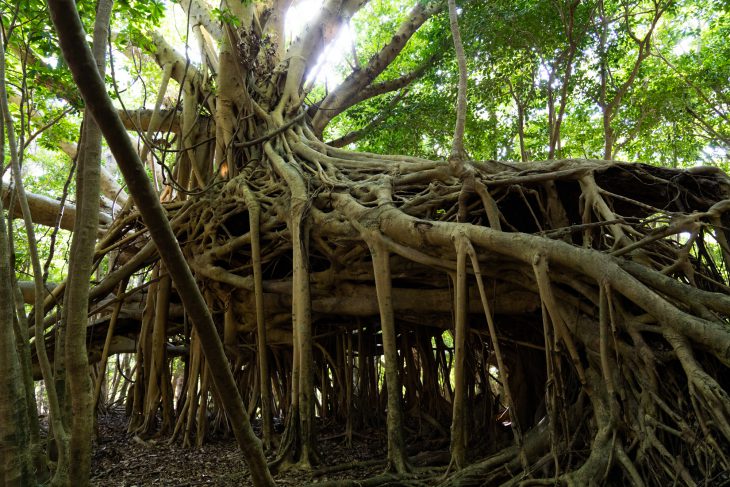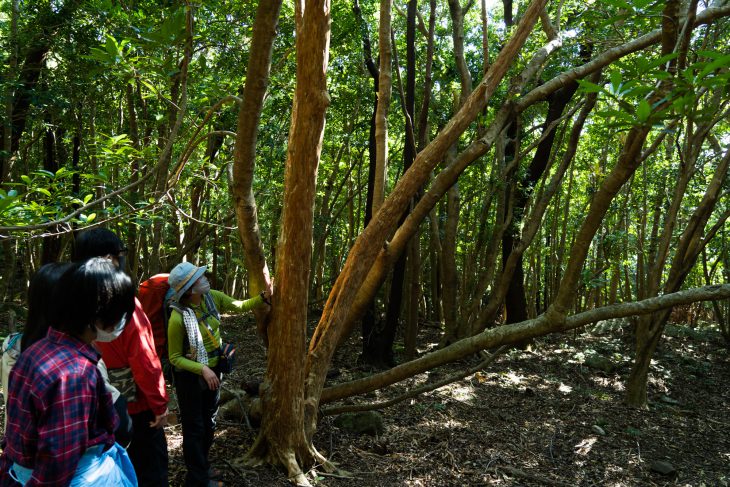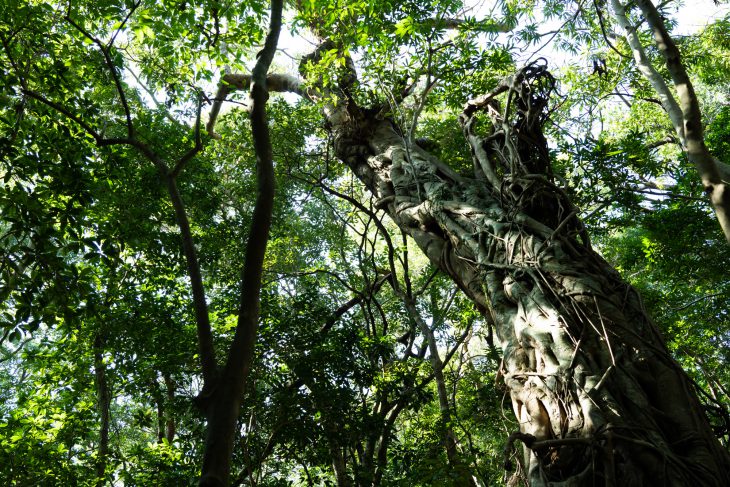 For more information about the Seibu Rindo Forest Path please visit: https://www.kagoshima-kankou.com/guide/10739/
Forest Therapy at Yakusugi Land
At an elevation of some 1,000 – 1,300m above sea level you will find the vast ancient natural beauty of Yakusugi Land. In addition to Yakusugi cedar trees you will also find a number of other large trees including Japanese firs and southern Japanese hemlocks. Although located outside of the designated natural World Heritage Site area, here you can nevertheless discover the area's "Buddhasugi" and "Sennensugi" cedars as well as other thousand-year-old cedar trees. At Yakusugi Land you can experience all the wonder of Yakushima Island all wrapped up into one fantastic natural place.
【Buddhasugi Cedar】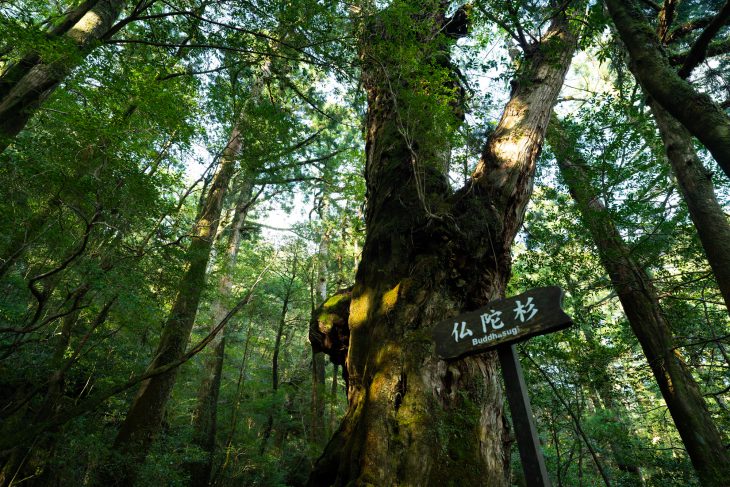 【Sennensugi Cedar】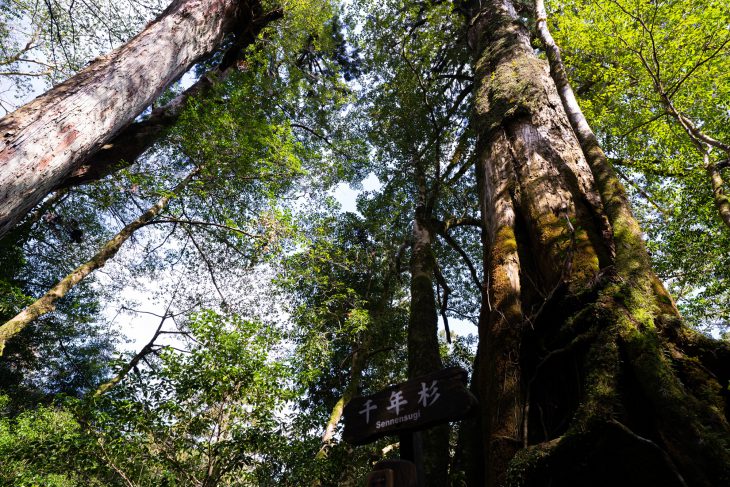 At Yakusugi Land you can even experience the deep healing power of the forest in both mind and body through a forest therapy session which includes a simple workshop led by a therapist and tour guide right in the middle of the forest. Through exercises such as simple body movements, lying down on the ground, and deep-breathing exercises you will gradually feel yourself becoming one with nature. This full-body natural healing experience is the perfect way to lose yourself in the moment and escape from the hustle and bustle of everyday modern life.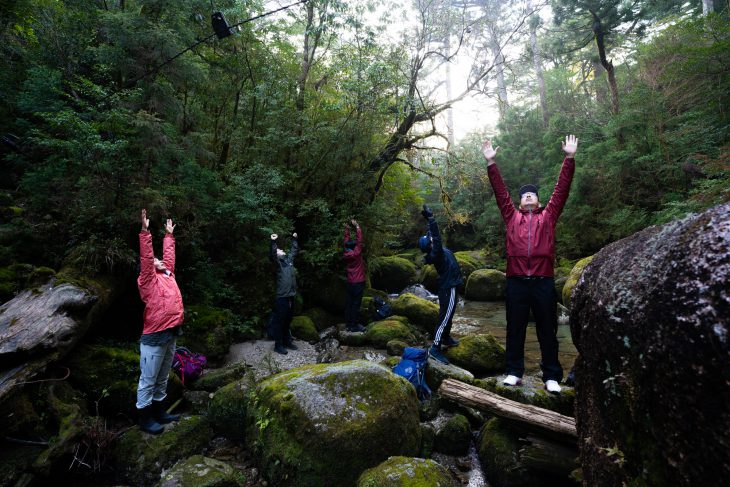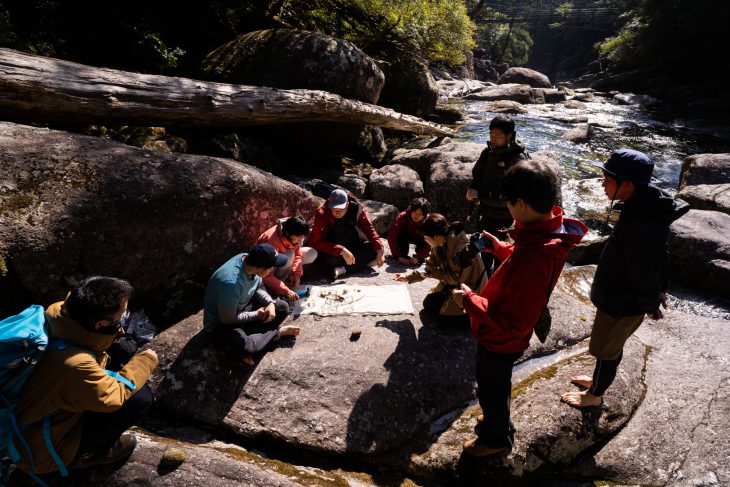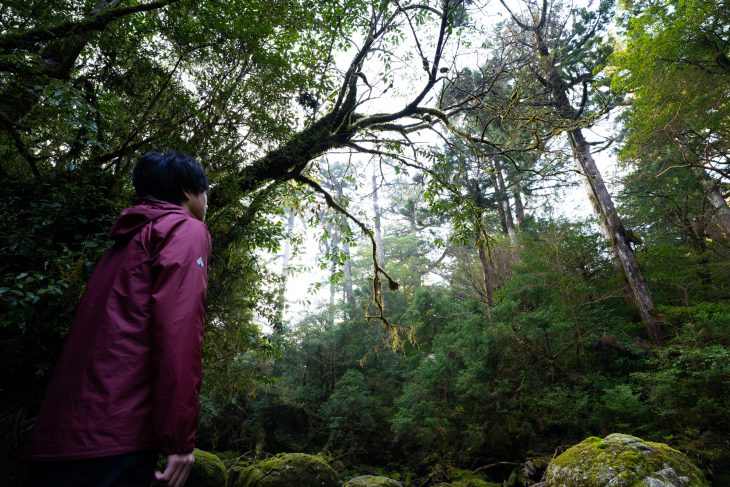 【Yakusugi Land】
0 Anbo, Yakushima, Kumage District, Kagoshima Prefecture 〒891-4311
TEL:0997-46-4015
For more information please visit: https://www.realwave-corp.com/06walk/01/index.htm
A final word
The island of Yakushima is simply filled with so many great things to see that we couldn't possibly cover them all in just two short articles, but we hope it gives you a feel for the sheer scale of the island's natural beauty, home to some fabulous plant life including its 7,200-year-old Jomonsugi, said to be the oldest tree in the world. A trip through the natural treasures of Yakushima is sure to be a thought-provoking experience which will make you appreciate the importance of the coexistence of man and nature. So come visit Yakushima and experience the healing power of the island's many blessings of nature, preserved practically untouched despite the passing of time!